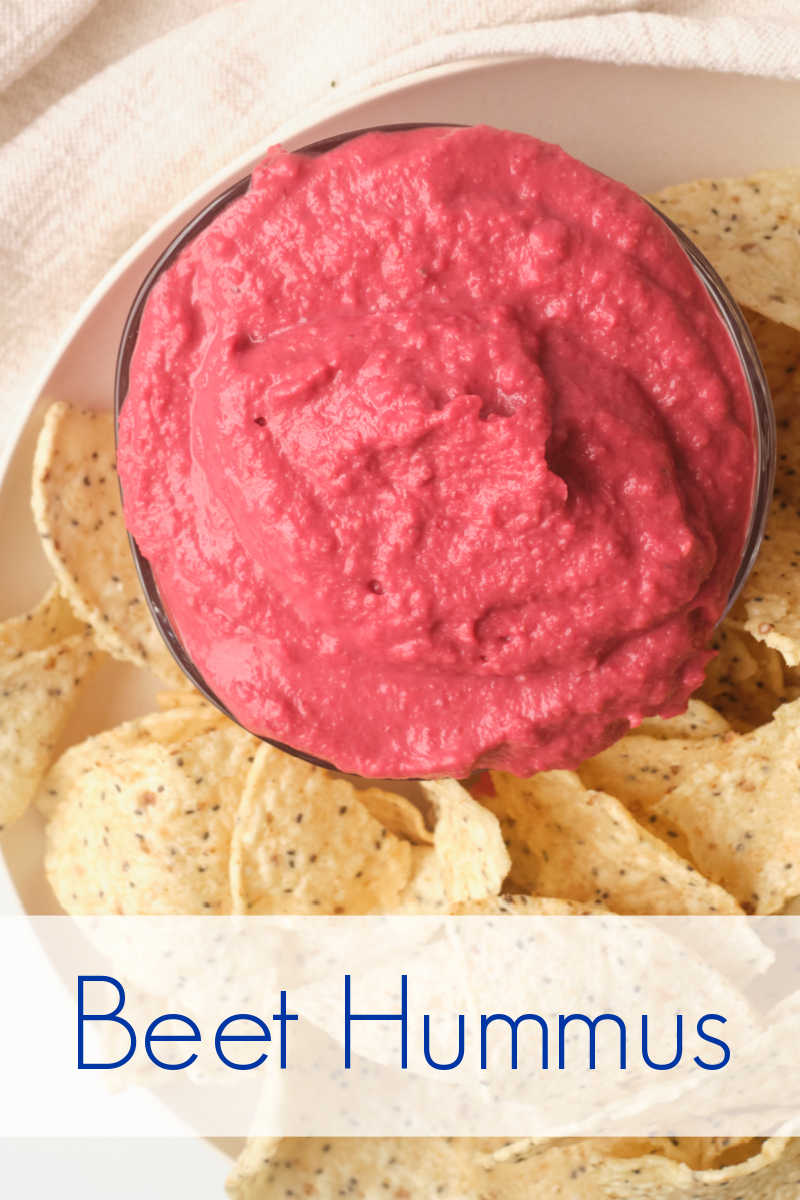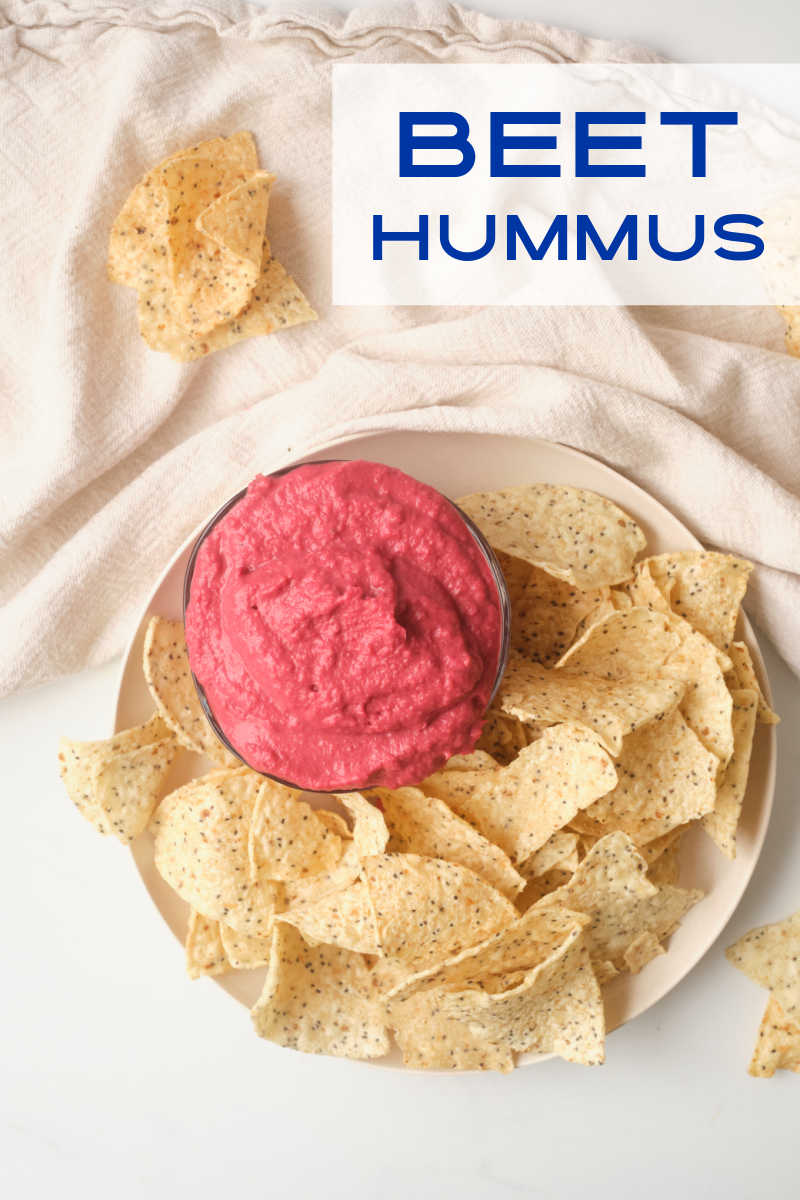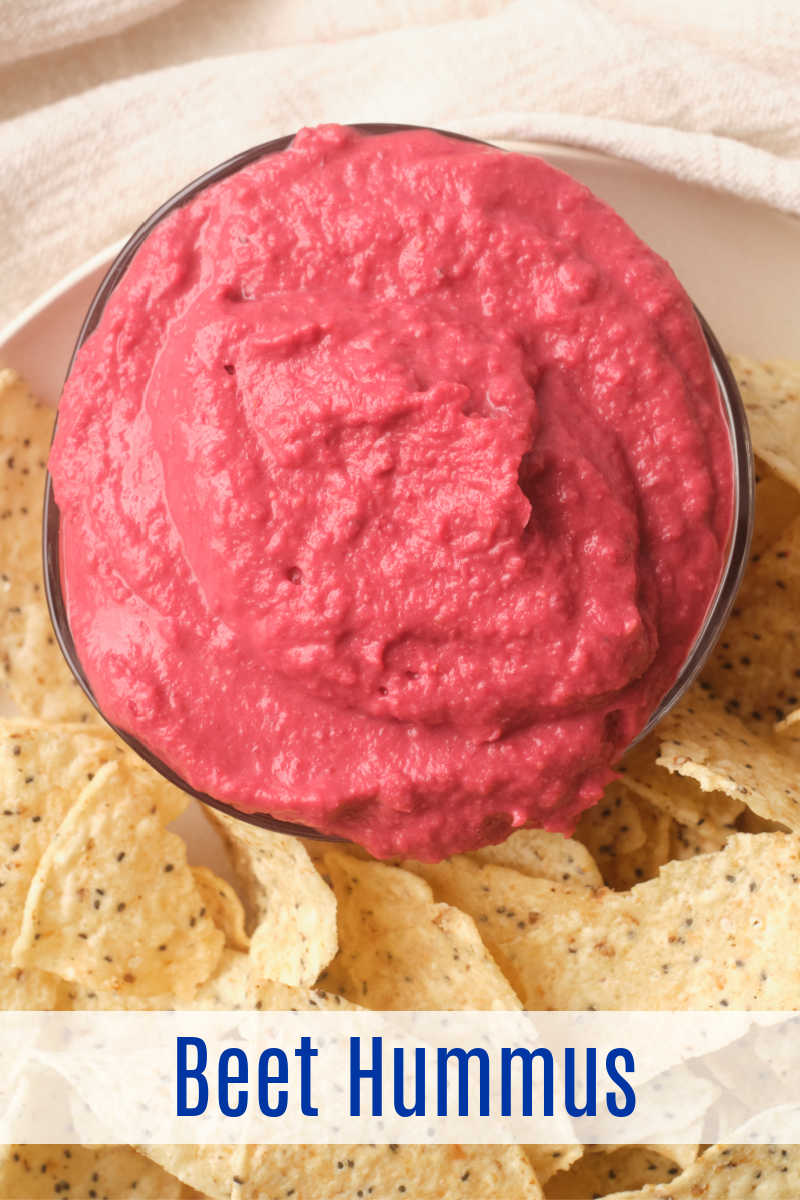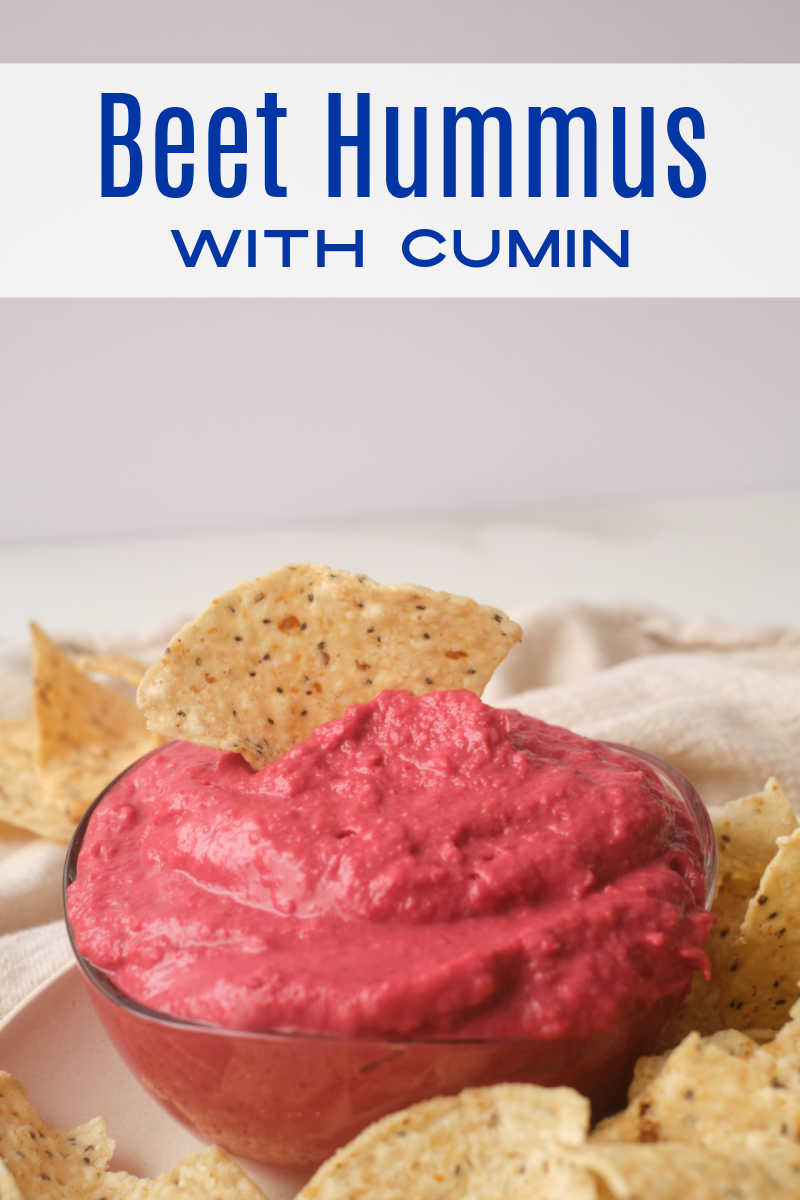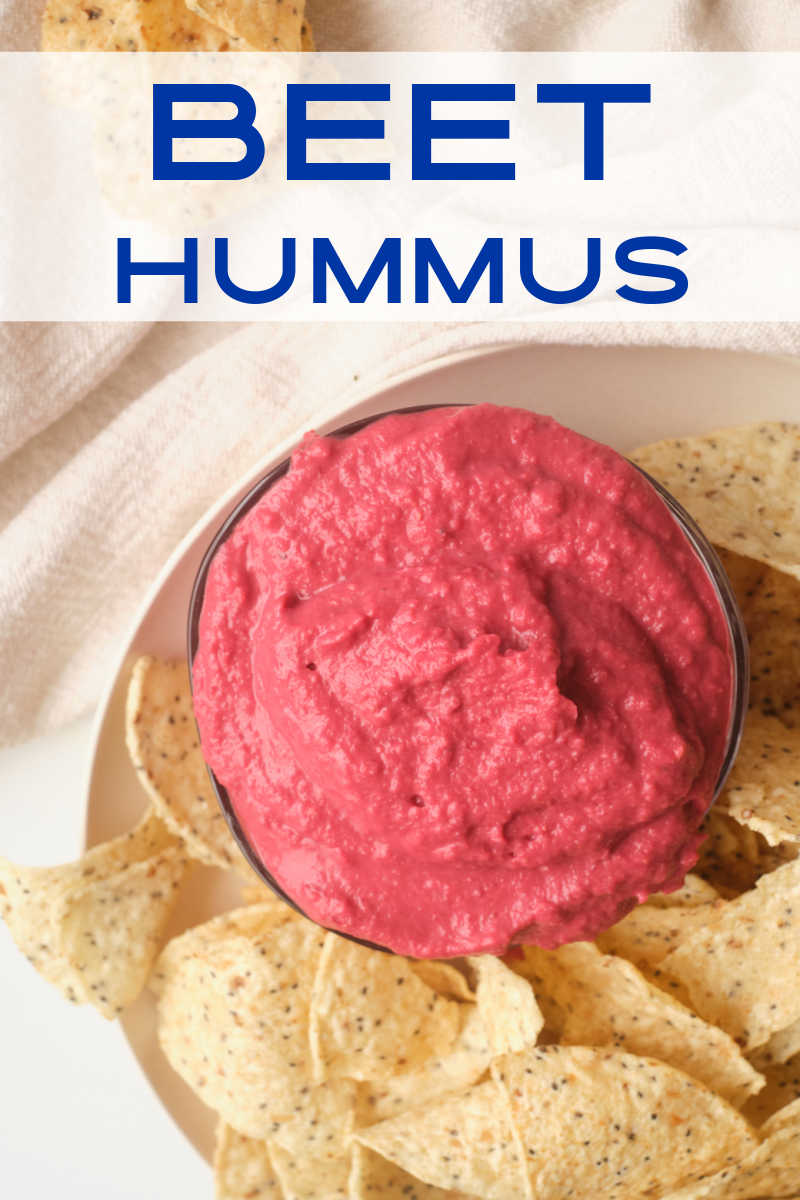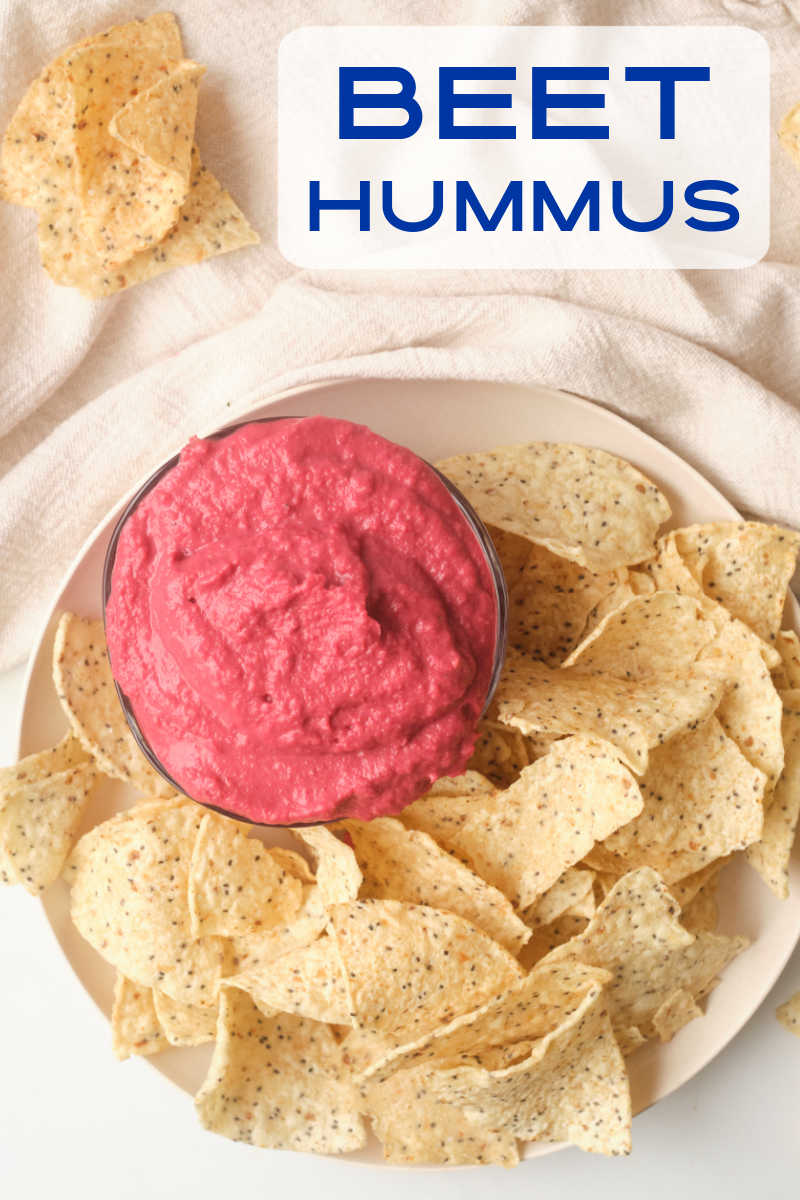 Easy Beet Hummus Made in A Blender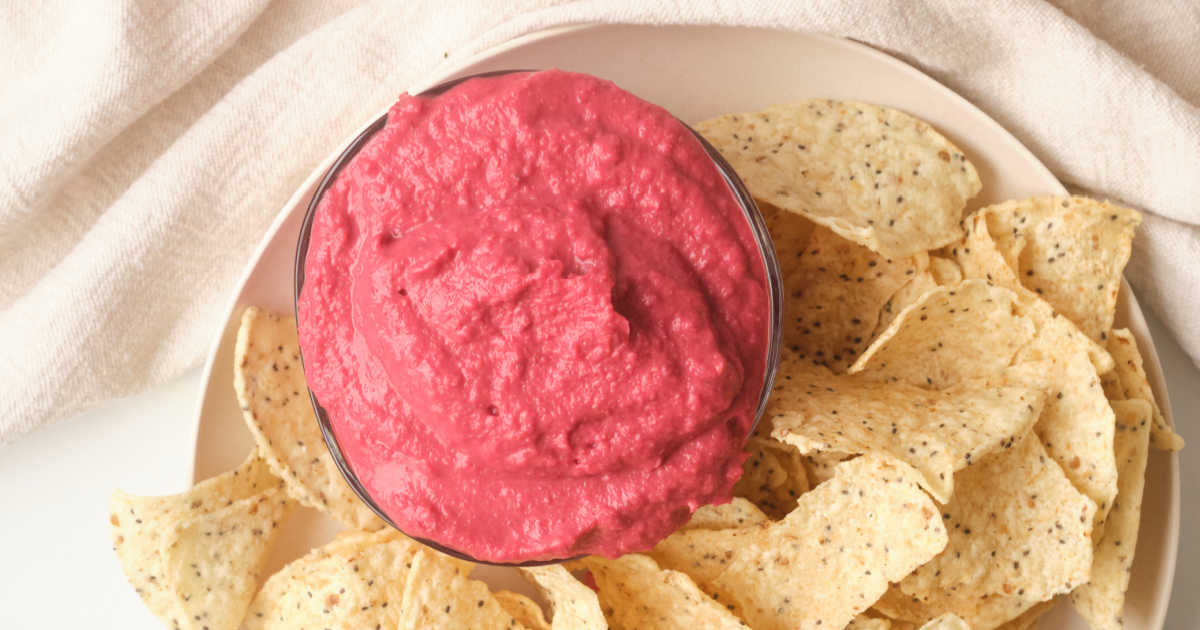 Make this easy beet hummus with cumin in your blender, so you can enjoy a pretty red dip that is packed with nutrition.
We love beets and hummus, so it really does make sense to combine them into one dip that tastes delicious.
The ingredients are simple, so you can can easily make this recipe even if you are pressed for time.
Red hummus can also be a special treat for Christmas, Valentines Day, the 4th of July or for a game day celebration.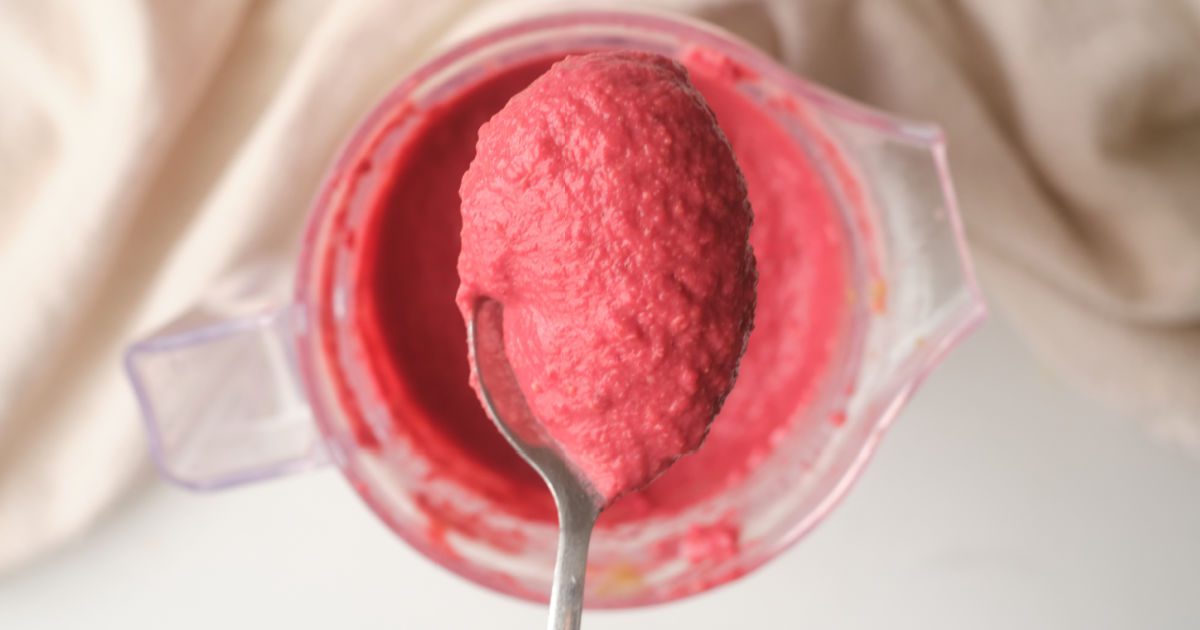 Is Beet Hummus Good for You?
Beet hummus is a healthy dip, since it is made with clean, natural ingredients.
Beets are a good source of fiber, folate and other nutrients.
Chickpeas have fiber and protein and tahini is rich in omega-6 fatty acids.
All in all, this is a dip that is packed with nutrition and good as a snack or as part of a meal.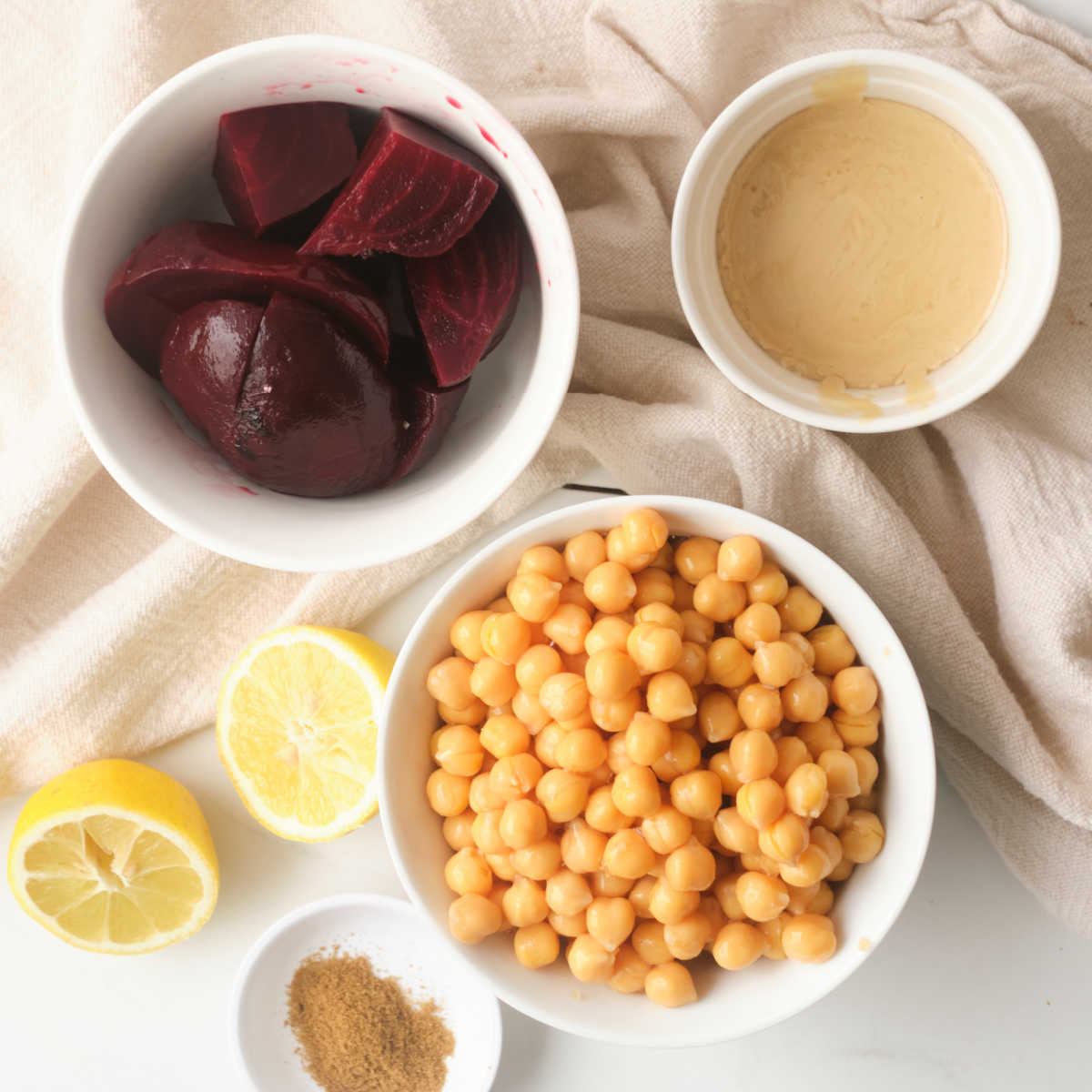 Is Beet Hummus Vegetarian? Vegan? Gluten-free?
Red beet hummus can be vegetarian, vegan and gluten free.
Double check your tahini to make sure no gluten has been added as some brands use thickeners with gluten in them.
And, of course, check any prepackaged ingredients for cross contamination warnings, if that is a concern for you.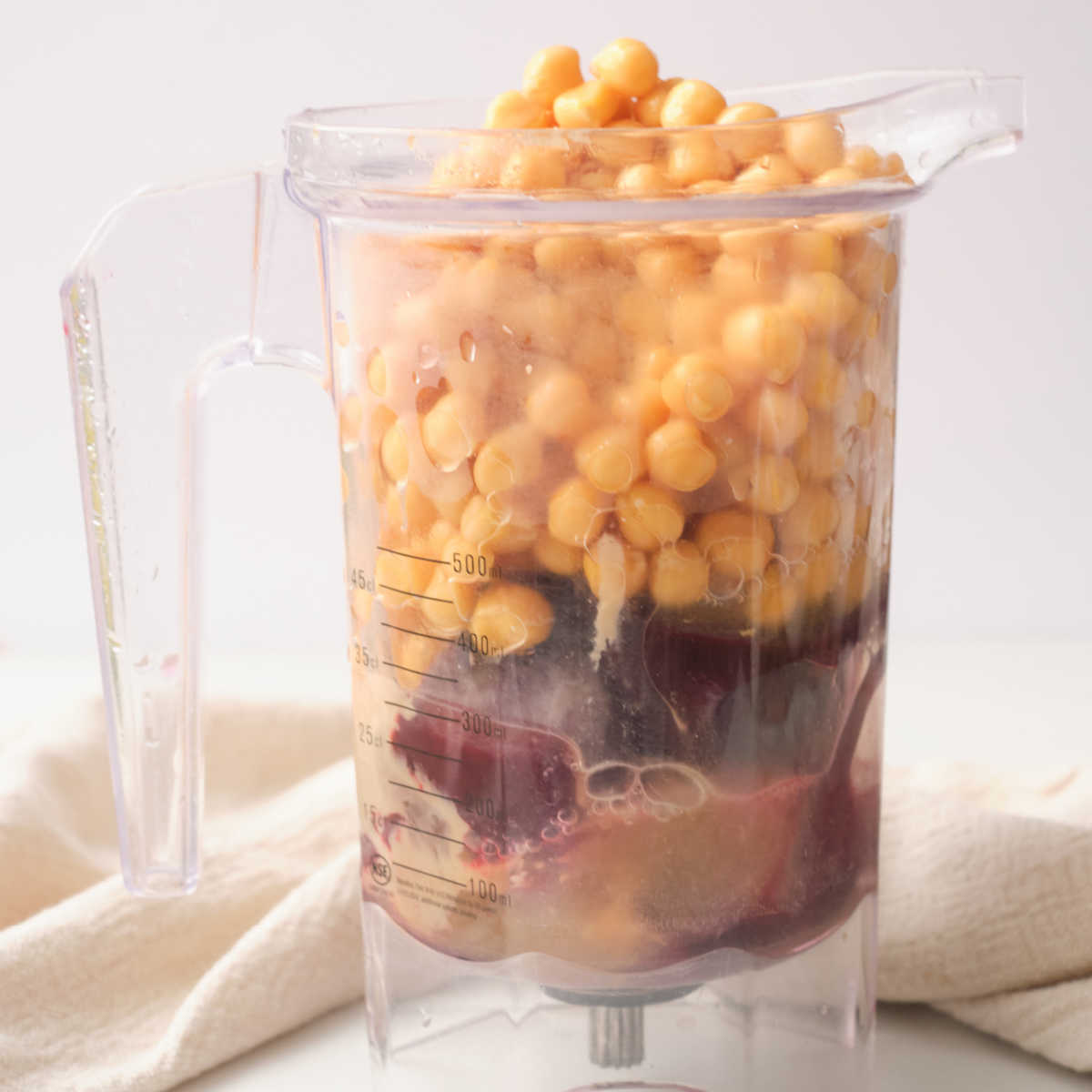 What is Beet Hummus Made of?
Beet hummus is made from beets, which give it the beautiful red coloring.
Other ingredients are tahini (sesame paste), chickpeas, lemon juice and cumin.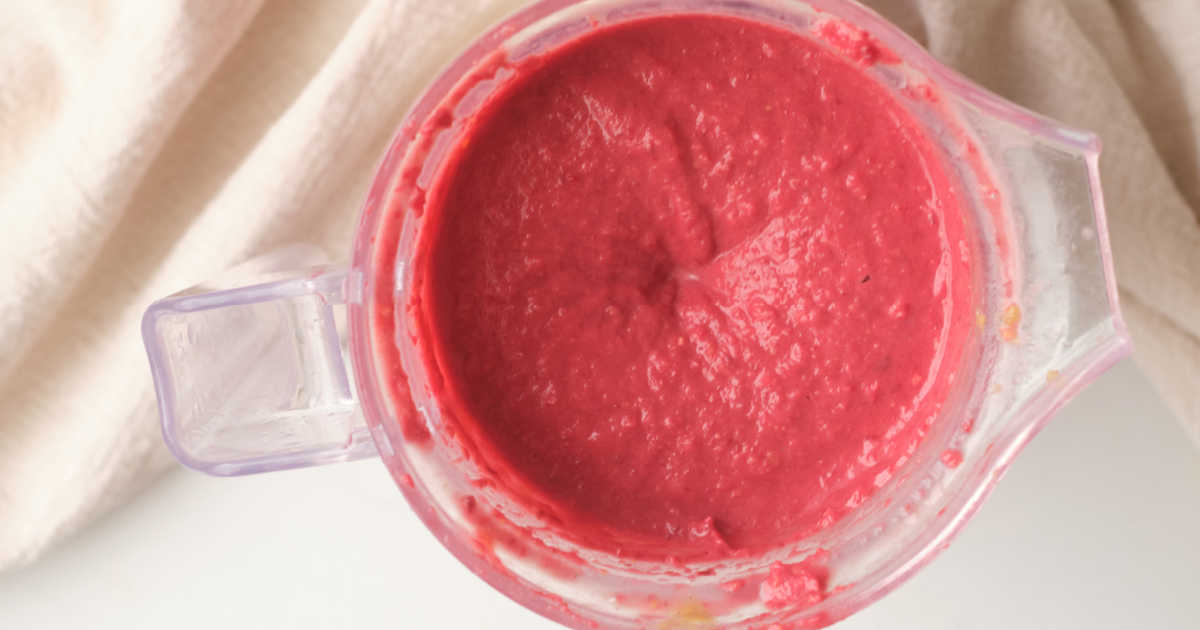 Should I Use Fresh Beets or Pre-packaged Beets in This Recipe?
These days, we have a lot of options for beets.
Fresh beets are wonderful and it's easy to roast, boil or steam them at home.
However, you can now find fresh beets that have already been cooked and peeled in the produce aisle or deli department of your grocery store.
The flavor and texture are great, so this is a good option for anyone who doesn't want to take the time to cook them.
Another option is canned beets, which are also ready to use.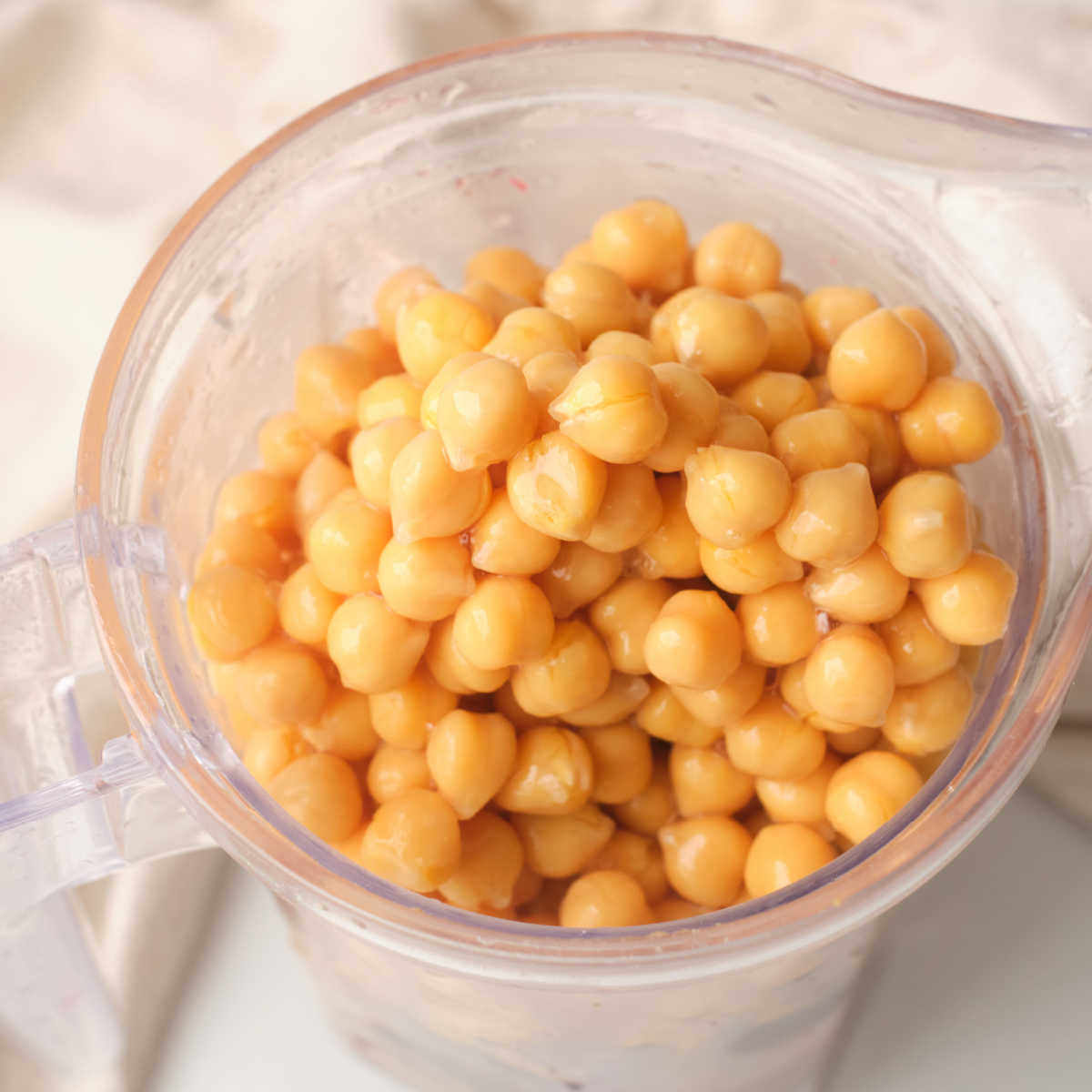 Are Chickpeas and Garbanzo Beans The Same Thing?
Yes.
Chickpeas and garbanzo beans are the same, so you can use ones with either name in this red hummus recipe.
You can either use chickpeas that have already been cooked in a can or you can purchase dried chickpeas and cook them yourself.
I prefer cooking them myself, since it is easier on the budget and homecooked chickpeas taste fantastic.
However, I also keep canned chickpeas in my pantry to have them available for quicker food prep.
Chickpeas and garbanzo beans are indeed the same exact thing.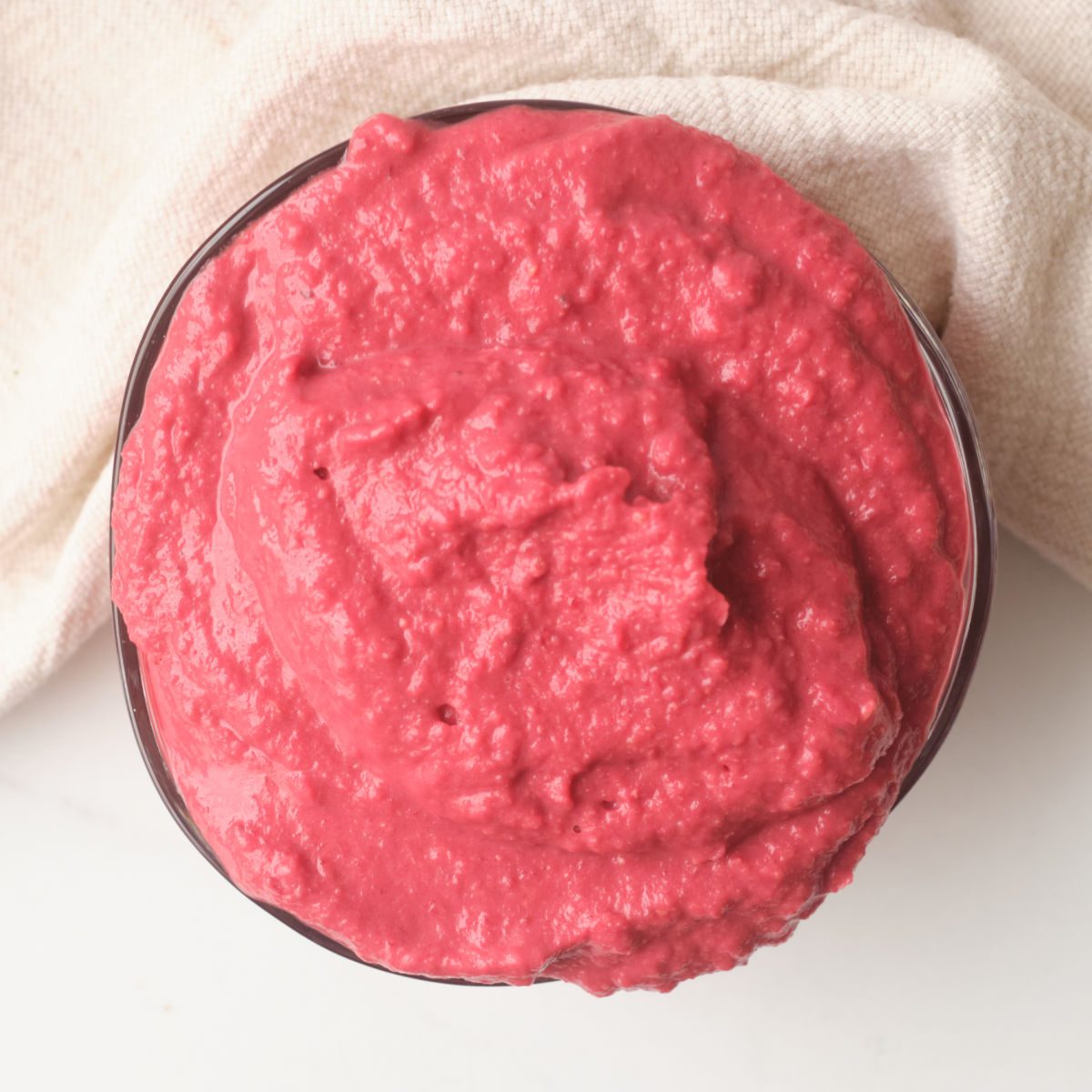 Tahini sesame paste is a popular sauce and ingredient from the Middle East.
It is made from toasted sesame and has an earthy taste that isn't sweet.
Another name for tahini is tahina, but they are basically the same and can be used interchangeably.
Tahini can either be thick like a nut butter or a thinner sauce, so you may need to adjust liquid levels when using it in recipes.
Is There a Substitute for Tahini?
There is no perfect substitute for tahini, but there are options if no tahini is available.
Tahini isn't sweet like most of our American peanut butter and many other nut butters.
As a substitute, try a no-sugar added cashew butter, almond butter or sunflower butter.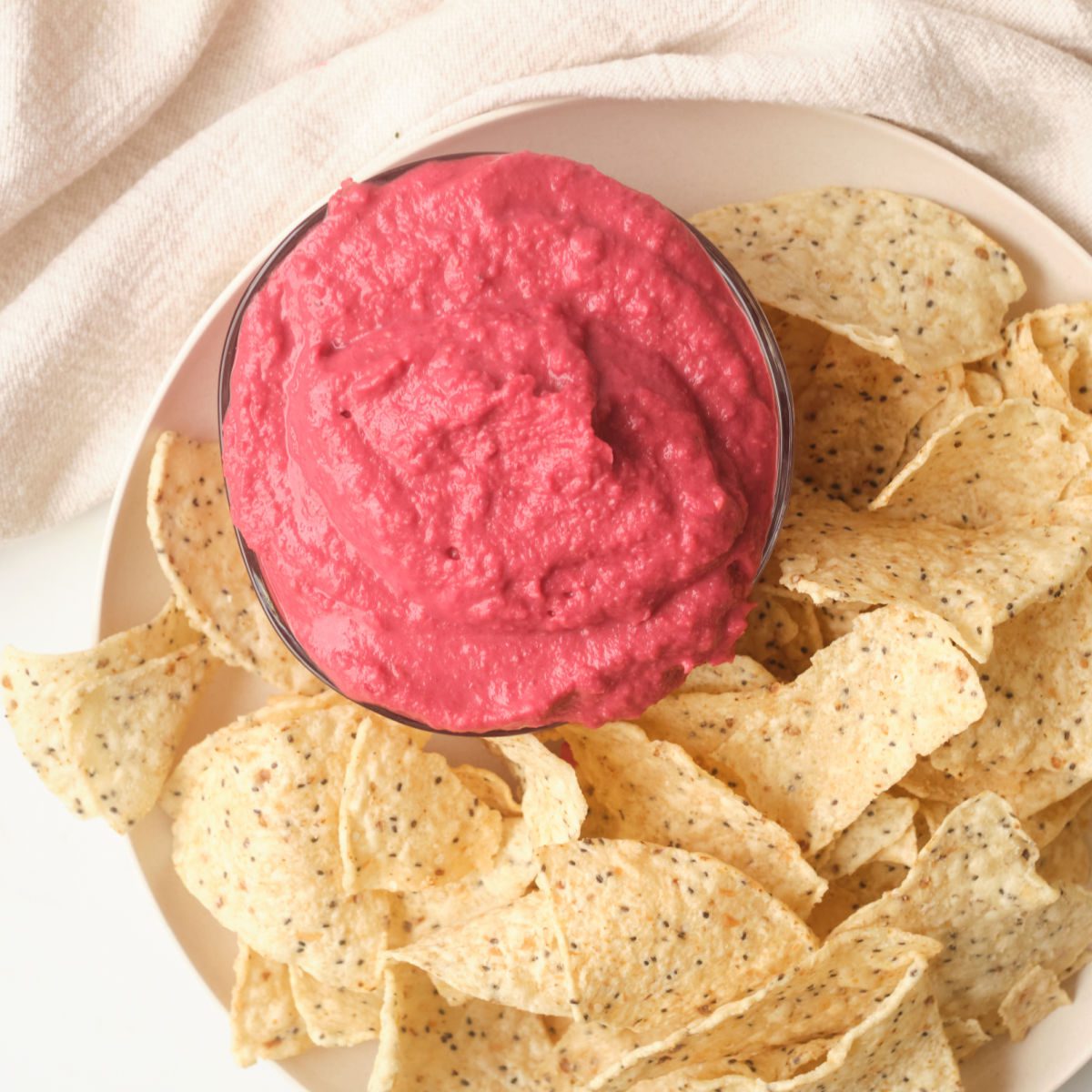 How Do I Store Leftover Hummus?
Leftover hummus can be stored in the refrigerator or freezer, if you don't eat it all in one sitting.
It can last for a few days in the refrigerator or a couple months in the freezer, if it is packaged in an airtight container.
Either way, it may still be safe after that time, but the texture won't be the best.
I recommend making what you need to eat it soon.
What Type of Blender Is Best for Making Hummus?
There are no especially hard ingredients in this hummus recipe, so a high speed blender is not mandatory to make it smooth.
However, I recommend investing in a good high-speed blender, if you can work it into your budget.
This way you can keep it for years and use it for all different types of smoothies and other foods, too.
Once you start using your blender home, it's easy to make it a regular part of your daily routine.
A good blender will serve you well.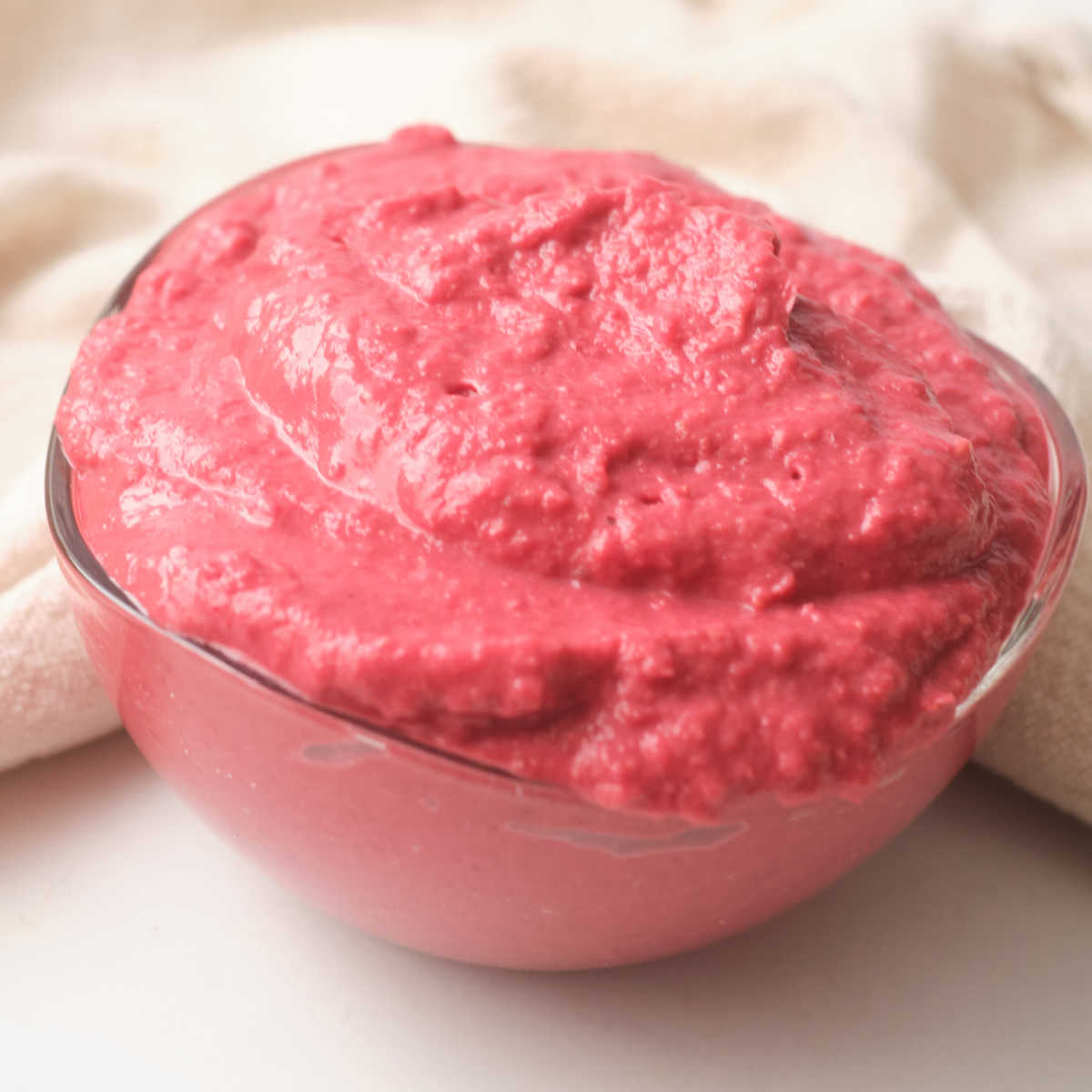 Beet Hummus Recipe with Cumin
Prep time: 5 minutes
Total time: 15 minutes
Yield: 6 servings
Ingredients
2 Large Beets (cooked and peeled)
2 T Tahini
Juice of 1 lemon (approx. 2-3 T juice)
1 t Ground Cumin
2 cups Chickpeas
1-2 T Water
Supplies
Instructions
1) Add all ingredients, except for the water, to your blender.
2) Pulse a few times to get the ingredients to start to mix together.
3) Blend to thoroughly combine. As you are blending, add in the water as needed to get the hummus to your desired consistency. If your tahini is a thick butter, you may need more water. If your tahini is a thinner sauce, you may need less water.
4) Serve with chips, crackers, pita or veggies.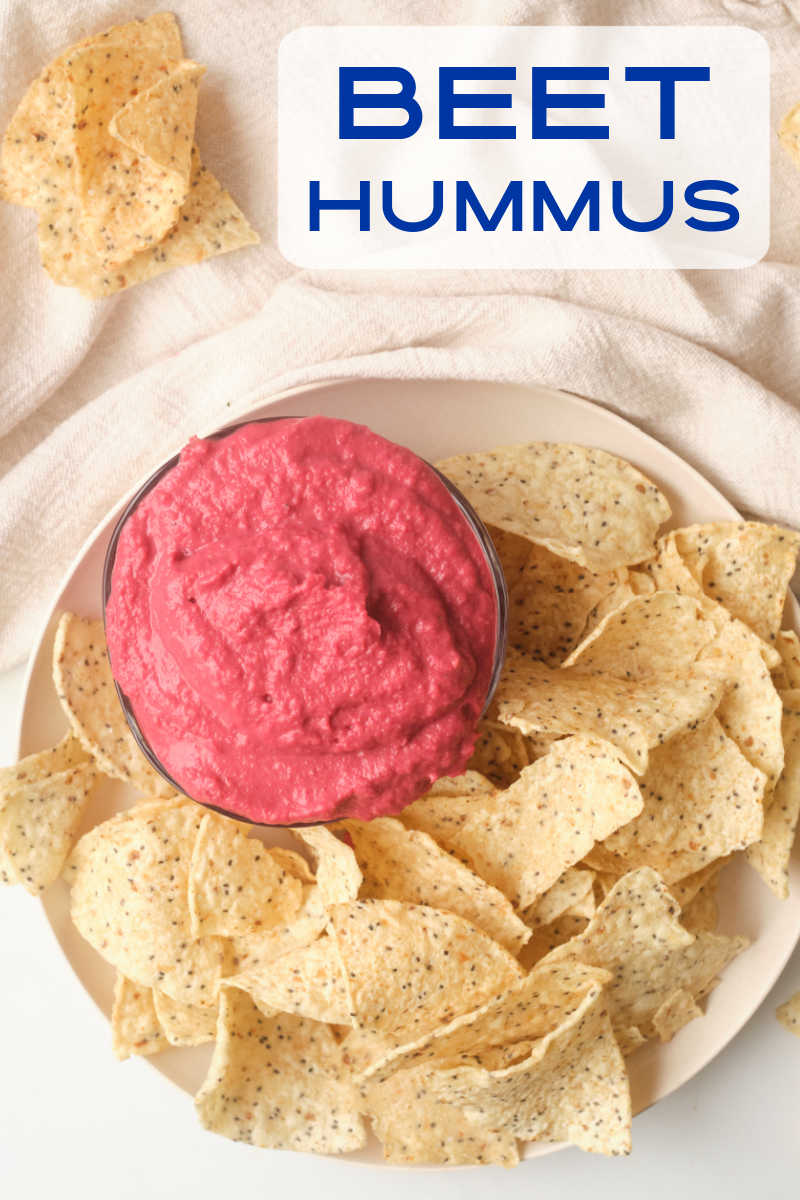 More from Mama Likes To Cook
Check out the rest of my vegetarian recipes, so you can get more great ideas for baking, cooking, blending and juicing.
Hummus Recipes
Beet Recipes
Recipes with Cumin
Shopping Tips
For a beautiful assortment of kitchen necessities and gifts for the whole family, check out the deals at these familiar online stores.
Are you ready to have some delicious fun in the kitchen?