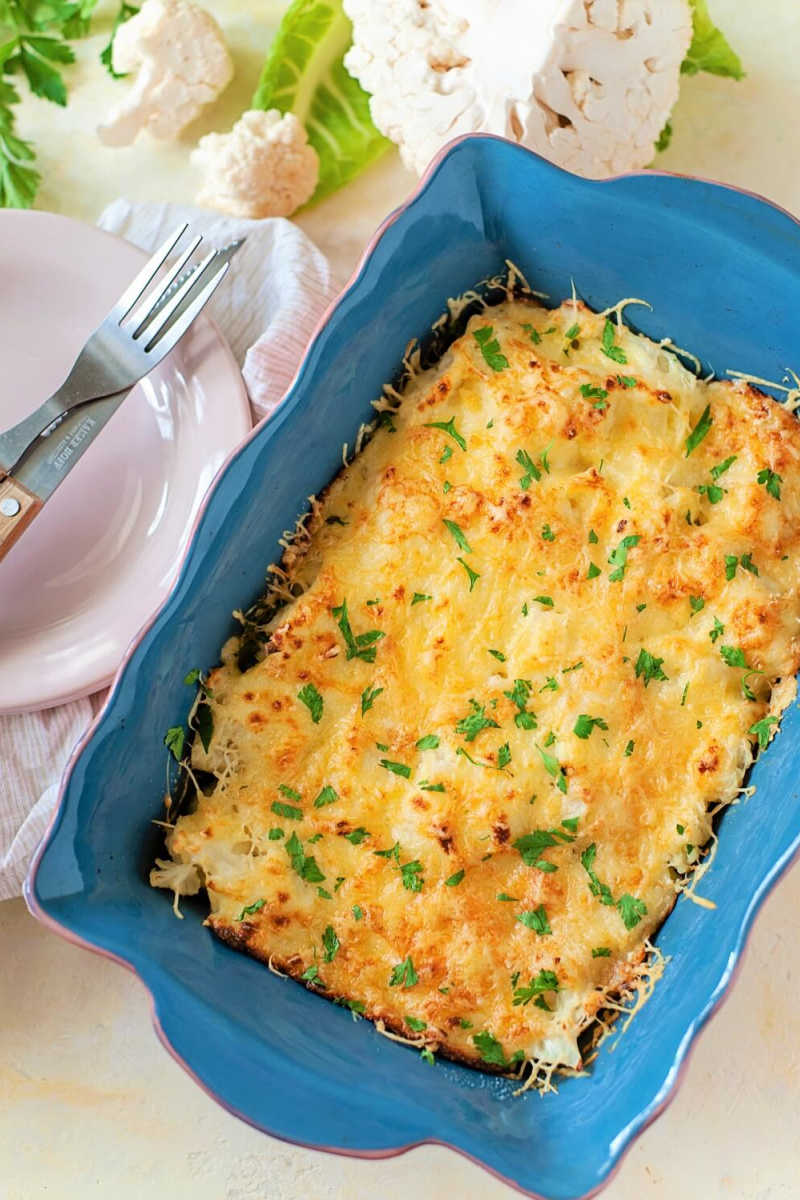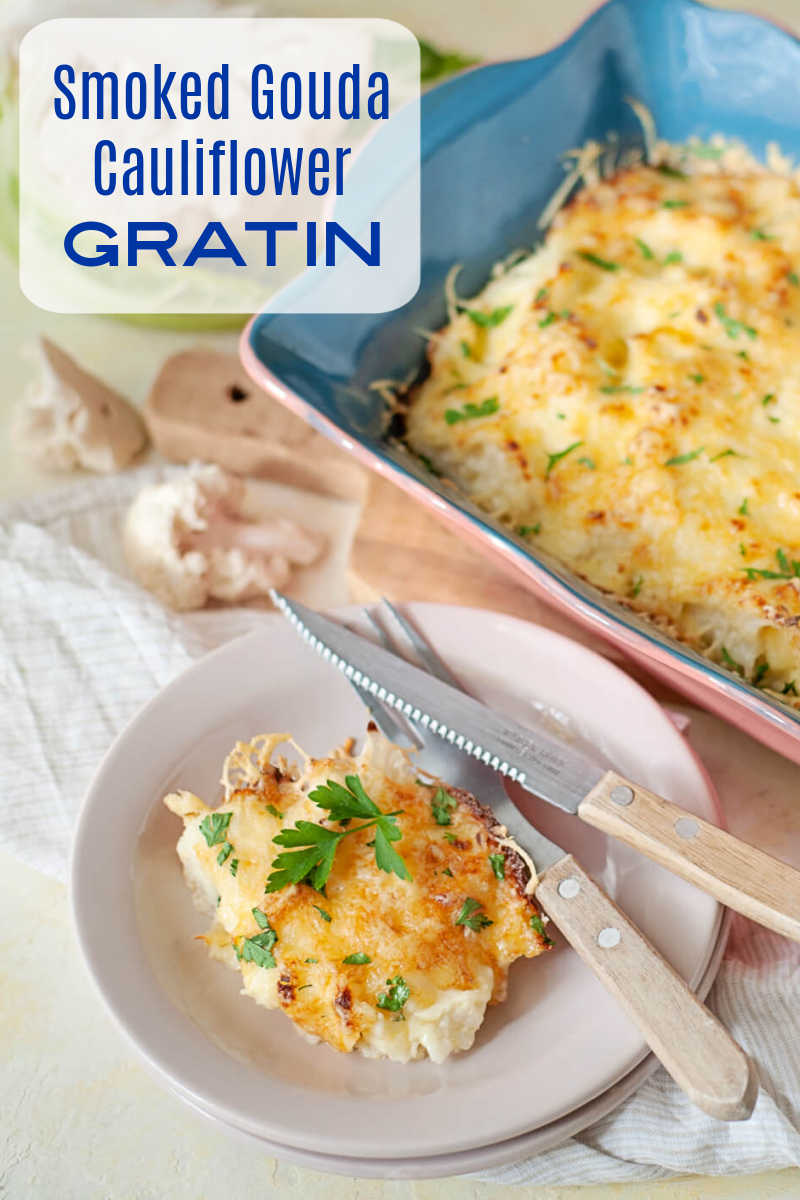 Creamy Cauliflower Gratin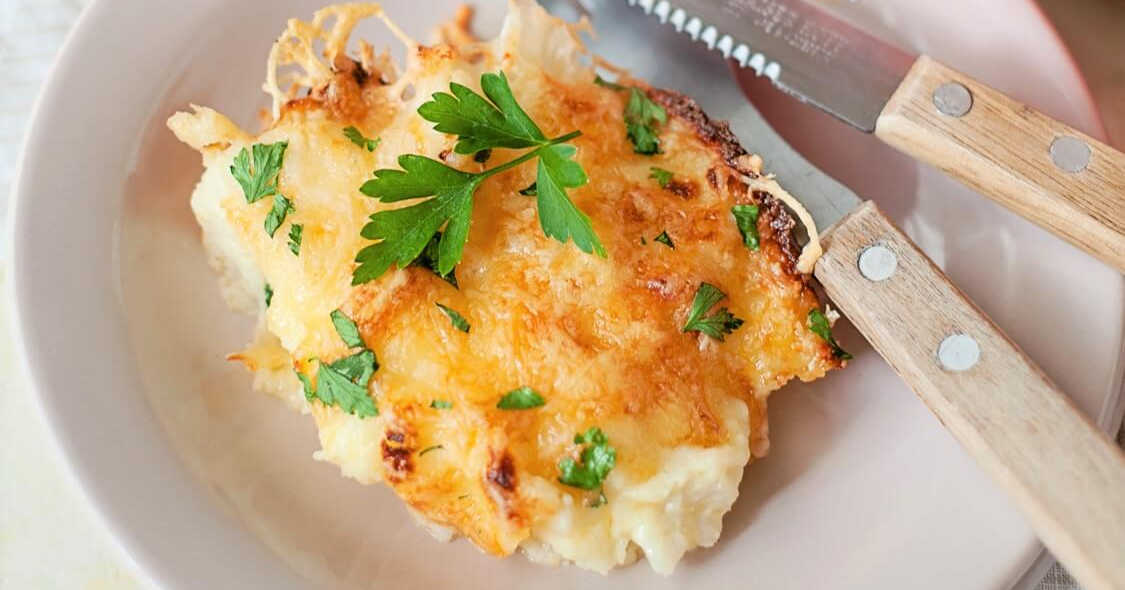 Smoked Gouda cauliflower gratin is a rich and cheesy side dish, so kids and adults will love this flavorful way to enjoy vegetables.
The sauce is creamy and full of flavor, but it is the lightly browned top that is our favorite part.
Gratin is special enough for a holiday meal, but simple enough for every day family dinners.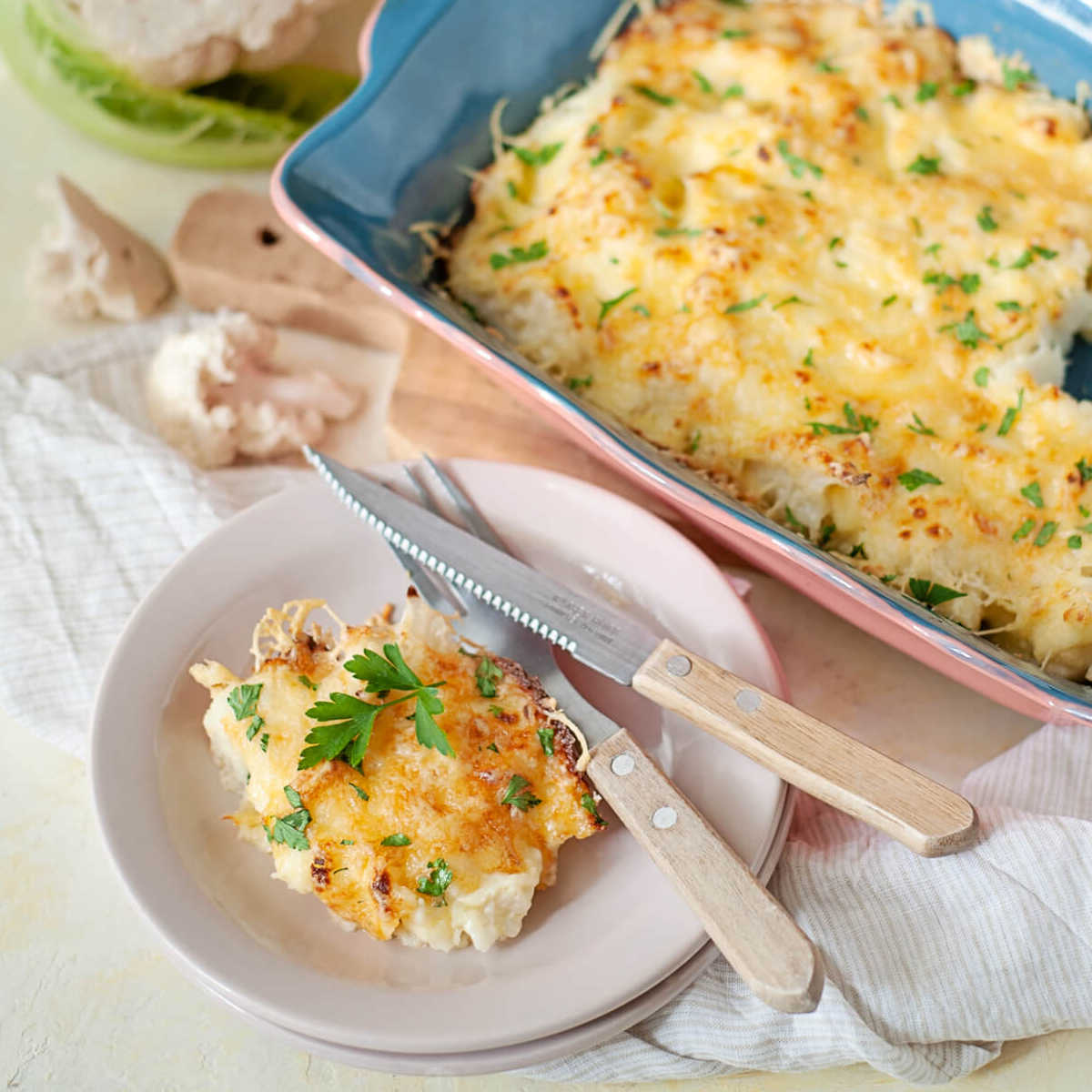 What Is Gouda Cheese?
Gouda is a sweet and creamy cheese that originated in the Netherlands and it is one of my family's favorites.
The delicious Dutch cheese is still made in the town of Gouda in South Holland, but these days you can find good gouda produced around the world.
This cheese is good by the slice or cubed, but it also melts well so is an excellent choice for sauces and other recipes.
I like using smoked Gouda in this recipe, since it adds a wonderful smoky taste to the gratin.
However, a regular Gouda can be substituted, if that it what you have on hand.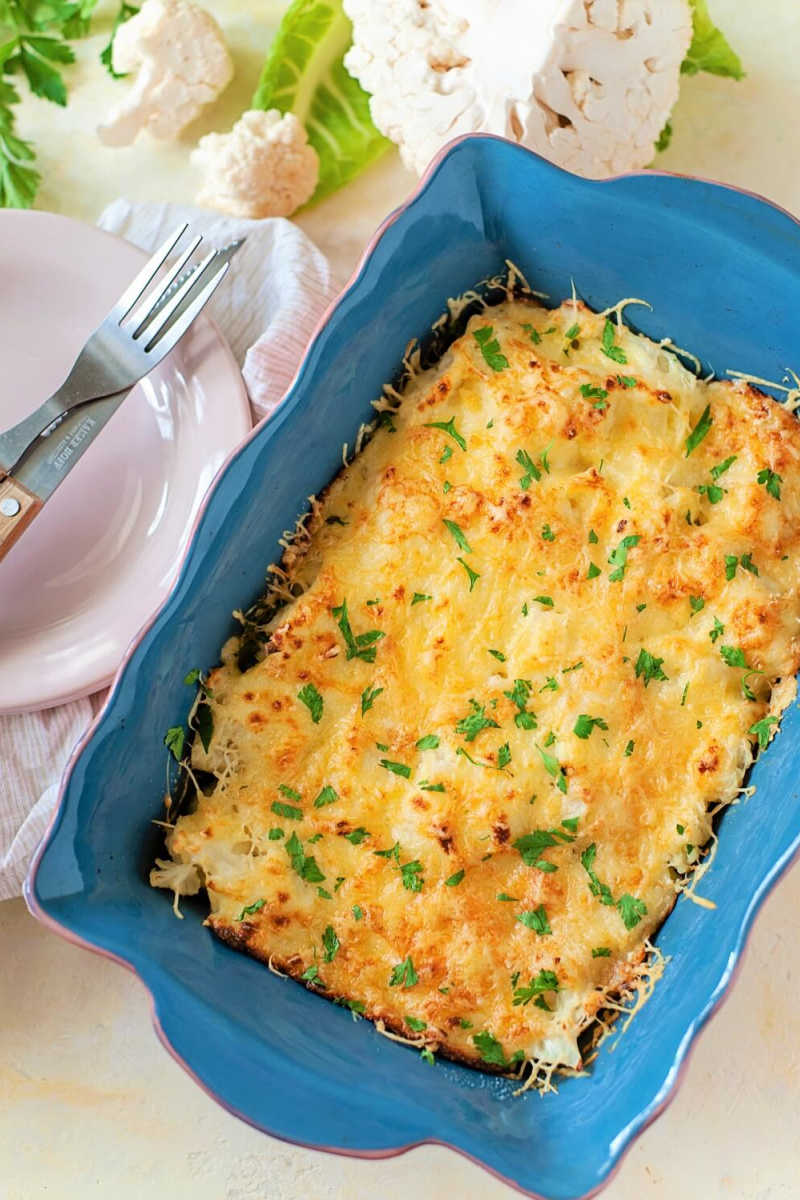 What Is Gratin?
A gratin is a baked dish that is browned on top.
The dish is sometimes topped with breadcrumbs that are browned when it is baked.
This Gouda cauliflower gratin is made without breadcrumbs, so the cheese is what makes the top brown.
Is A Gratin A Casserole?
Gratins and casseroles are both baked in the oven, but they are different.
A casserole is often a main dish, instead of a side dish.
The gratin is typically baked in a more shallow baking dish, so there is more surface area to brown.
Casseroles are typically made in a deeper casserole dish instead of a shallower baking dish.
What Is The Difference Between Boiled And Parboiled?
Simply put, parboiling is "partially boiling" your food.
Instead of bringing the water to a rolling boil and cooking at that high level for a long time, you take it down a notch.
The water is not quite as hot and the process is quicker.
In this recipe the cauliflower is parboiled first.
Then it is combined with other ingredients and baked in the oven.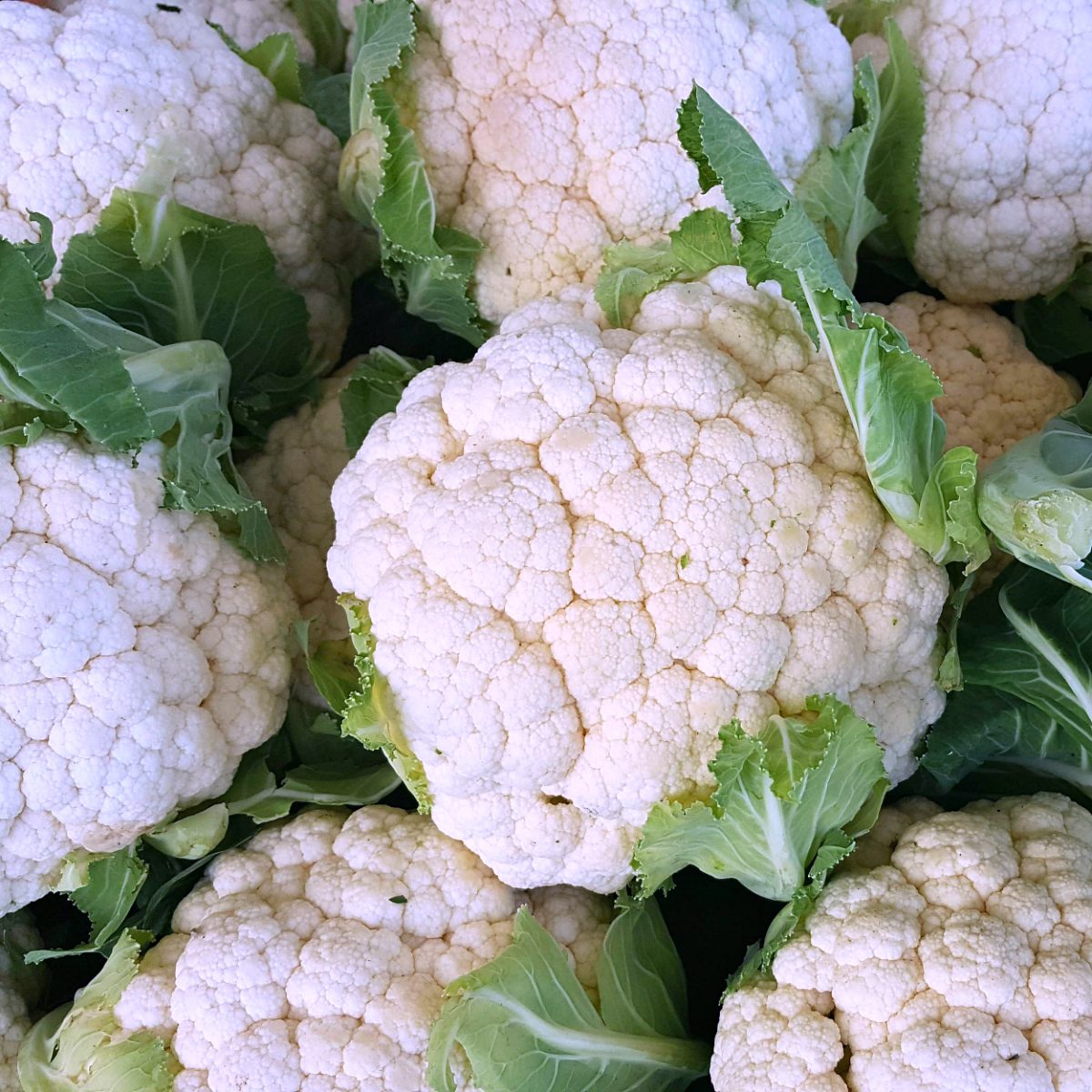 Why Is Cauliflower Good for Us?
Cauliflower is low in calories and high in fiber and B-Vitamins.
The cruciferous vegetable is rich in nutrients, so is a good part of a healthy diet.
How Do I Store Leftover Gratin?
Leftover gratin can be stored in the refrigerator or freezer in an airtight container.
This flavorful dish is wonderful, when it it reheated and is a great choice to pack in your lunch to take to the office.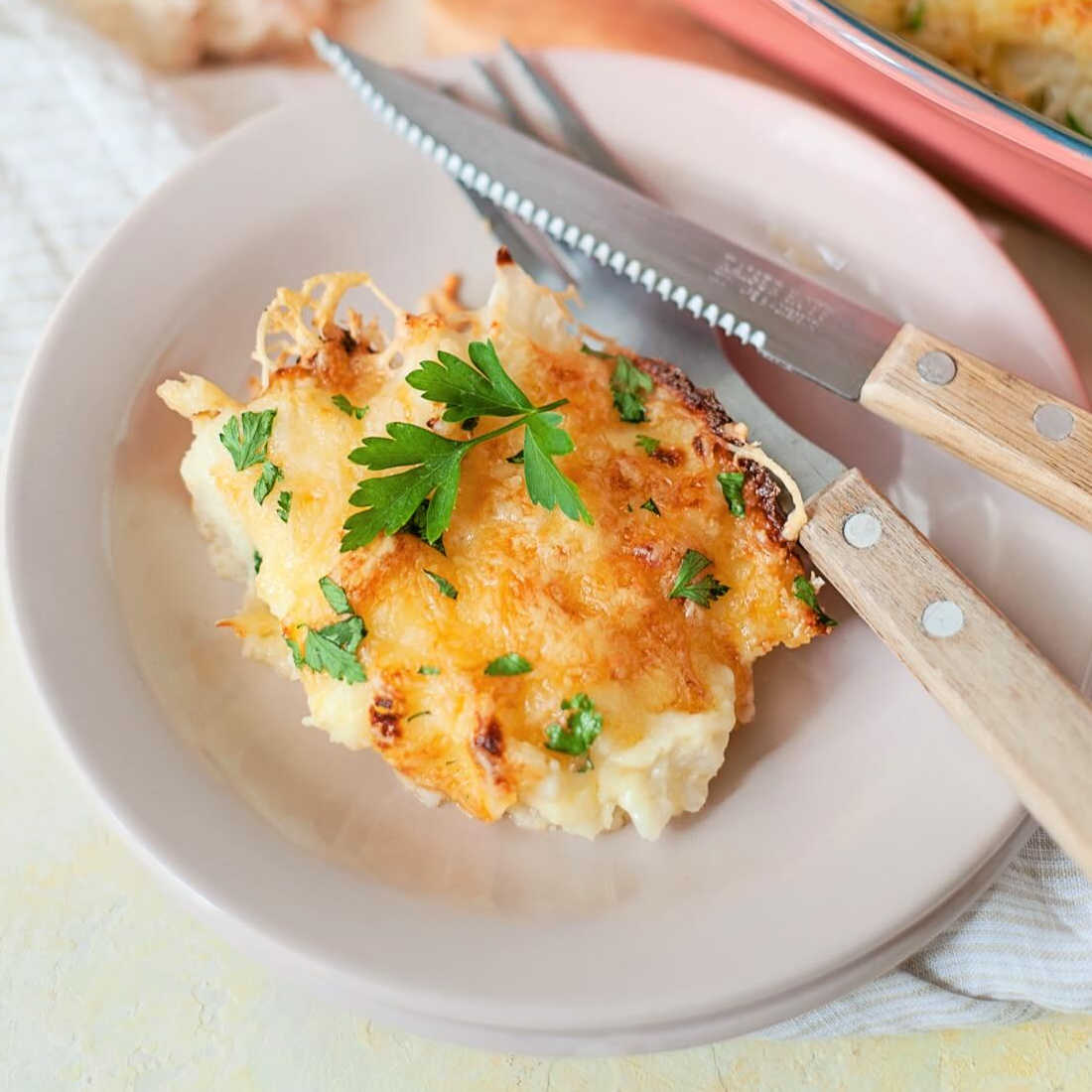 Smoked Gouda Cauliflower Gratin Recipe
Prep time: 10 minutes
Cook time: 30 minutes
Yield: 4 Servings
Ingredients
1 t Extra Virgin Olive Oil
1 Medium Head Cauliflower
2 T Butter
2 T All-purpose Flour
¼ cup Heavy Cream
1 cup Milk
Salt and Black Pepper to Taste
1 lb. Smoked Gouda, shredded
½ cup Parmesan Cheese, grated
½ c Parsley, chopped
Supplies
Large Baking Dish
Stock Pot
Colander or Strainer
Skillet
Whisk
Instructions
1. Preheat your oven to 400° and coat the inside of a large baking dish with olive oil to keep the gratin from sticking.
2) Trim the cauliflower and break it into florets.
3) Add water and a little salt to a stock pot and bring to a boil. Add cauliflower and parboil for 3 minutes. Drain to remove as much liquid as possible and return to the warm pan.
4) Set the stove to medium and melt the butter in a skillet. Sprinkle in the flour and cook for 2 to 3 minutes, whisking constantly.
5) Slowly pour in the heavy cream and milk and cook until thick – approximately 2 to 3 minutes.
6) Turn off the heat and add the smoked gouda. Stir until the sauce is creamy and the cheese is completely melted. Add salt and black pepper to taste.
7) Place the parboiled cauliflower florets in the prepared baking dish and pour the cheese sauce over the cauliflower.
8) Top with parmesan and place in preheated oven.
9) Bake for about 20 minutes until browned and bubbly.
10) Garnish with chopped parsley.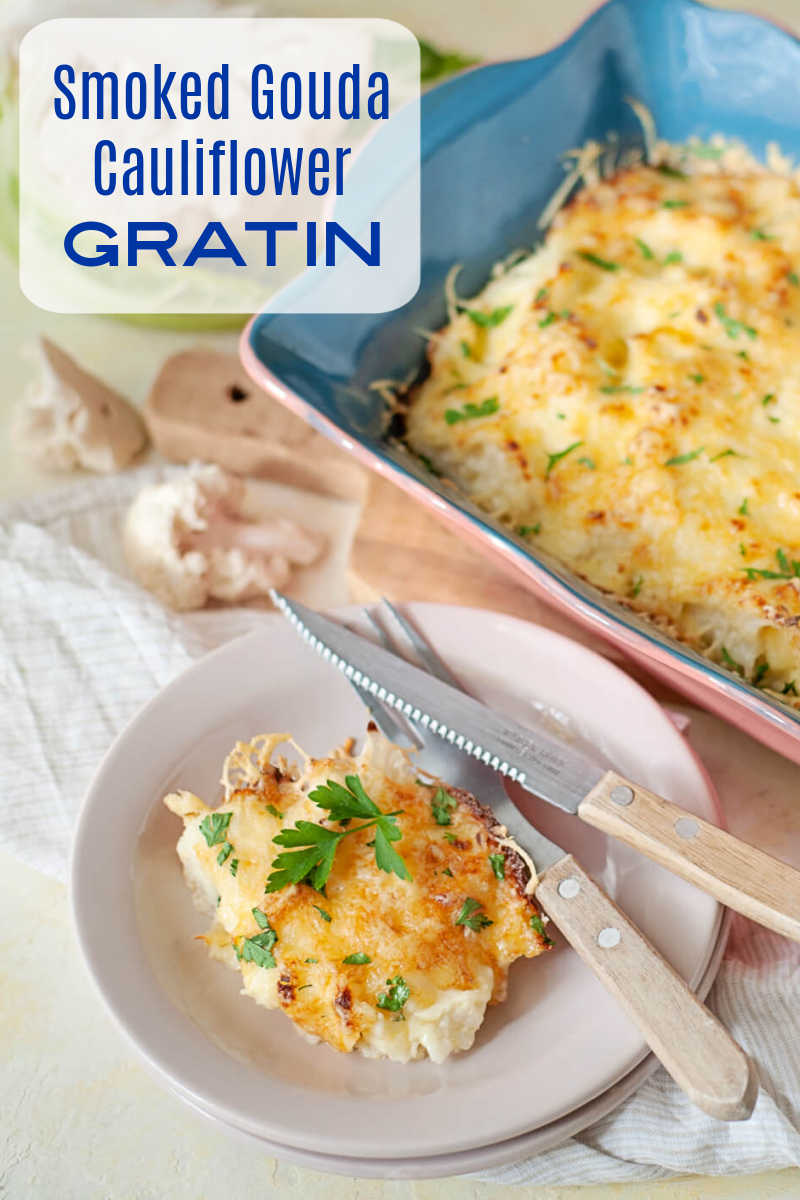 More from Mama Likes To Cook
Check out the rest of my vegetarian recipes, so you can get more great ideas for baking, cooking, blending and juicing.
Cauliflower Recipes
Vegetable Side Dish Recipes
Shopping Tips
For a beautiful assortment of kitchen necessities and gifts for the whole family, check out the deals at these familiar online stores.
Are you ready to have some delicious fun in the kitchen?