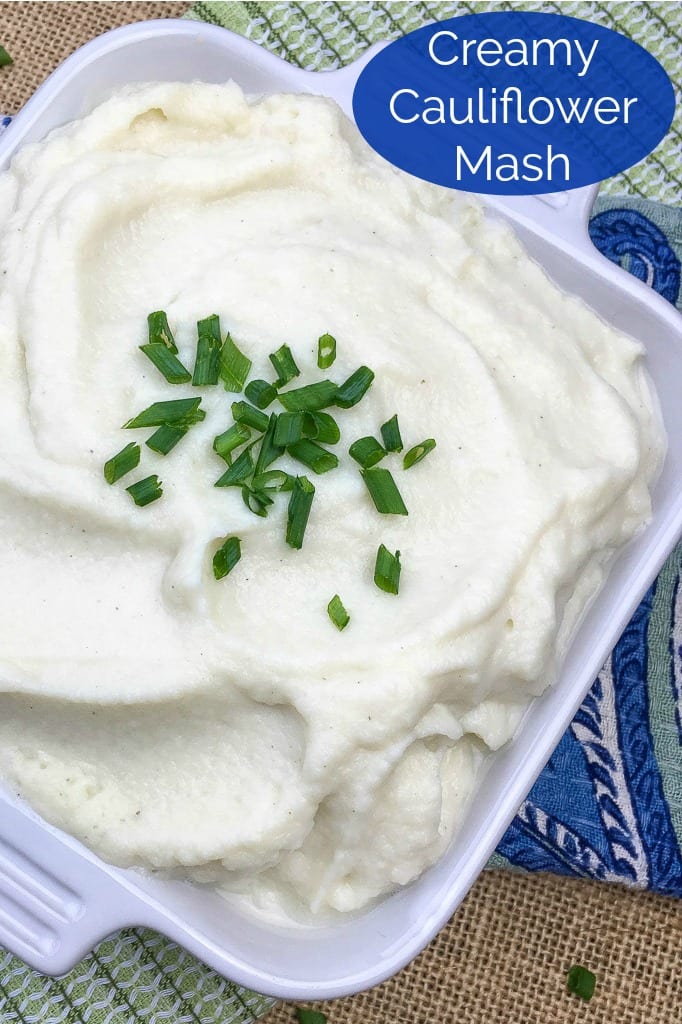 Cauliflower Mash
Creamy and Dairy-free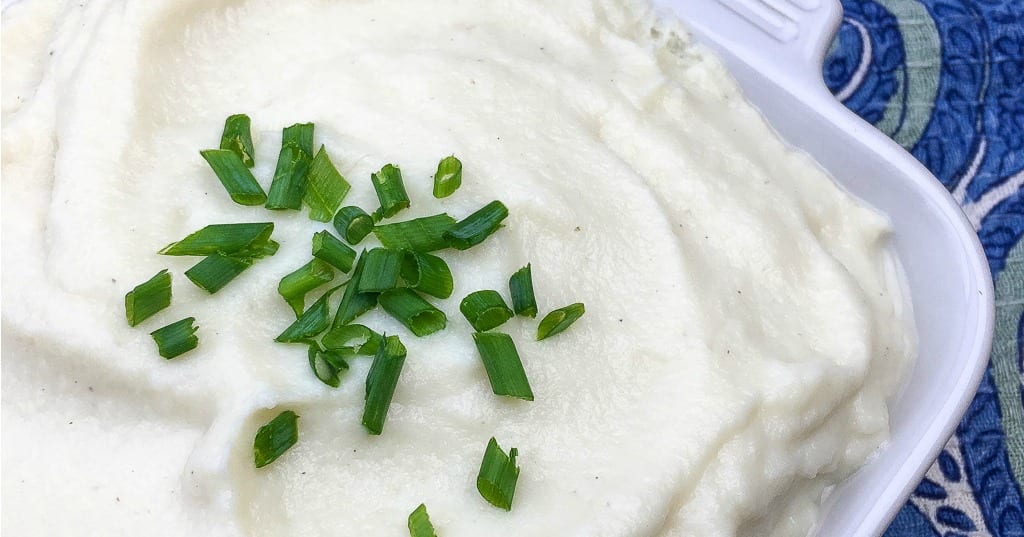 You don't have to sacrifice texture, when you make my vegan mashed cauliflower recipe.
There is no dairy, but it is perfectly creamy.
The secret to this is making sure that the cauliflower is steamed well and adding in almond milk or hemp milk.
I use a variety of milk alternatives, but the ones I turn to for creamy foods are almond or hemp.
They give me the creamy results that I want, so I don't miss the dairy.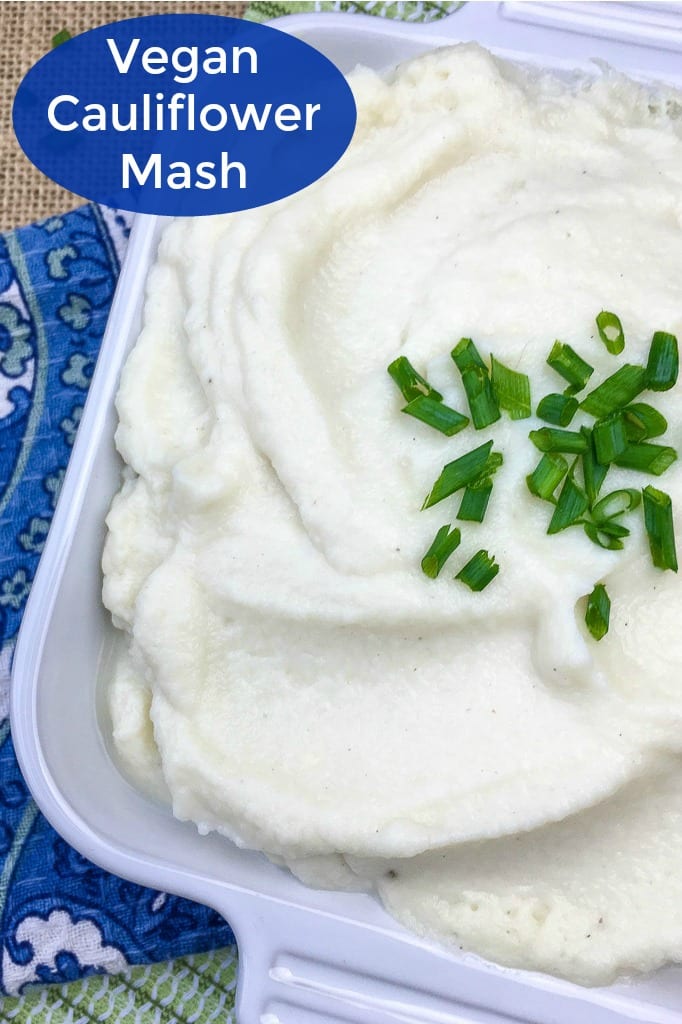 Cauliflower has definitely gotten more popular in recent years, so we have been eating a lot more of this versatile vegetable.
When it comes to nutrition, this veggie has a lot – fiber, Vitamin C, Vitamin B-6, Protein and more.
The recipe is simple, so you can serve this comfort food dish for regular weeknight family meals.
However, it is also an excellent choice for Thanksgiving, Christmas, Easter and other holiday gatherings.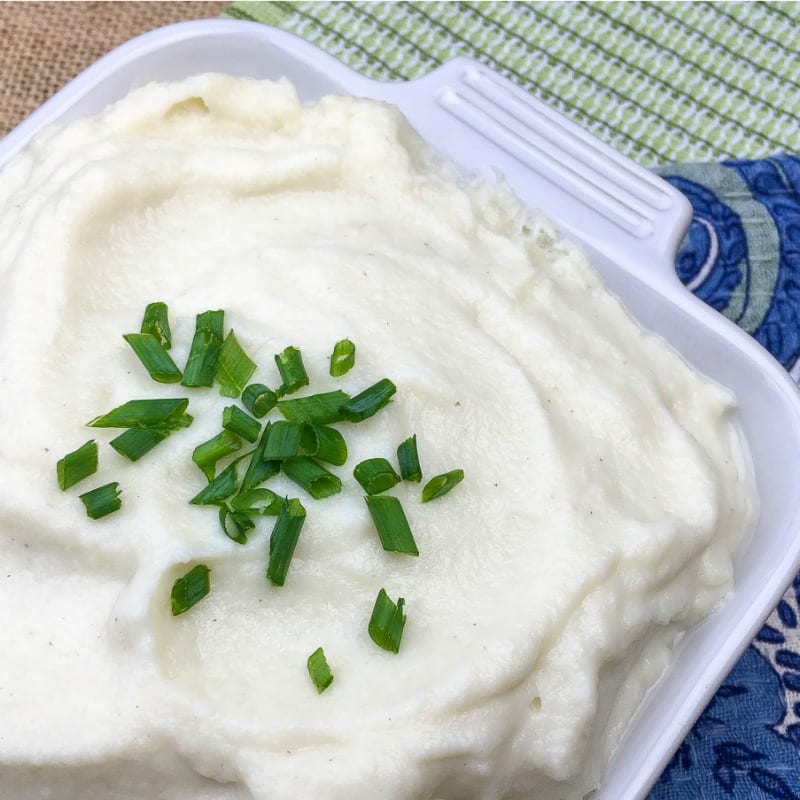 Creamy Vegan Mashed Cauliflower Recipe
Prep time – 10 minutes
Cook time – 15 minutes
Serves 4
Ingredients
1 Medium Cauliflower
3 cloves Garlic
2 T Unsweetened Almond Milk or Hemp Milk
2 T Extra Virgin Olive Oil
1 t Onion Powder
1 t Garlic Powder
Salt and Pepper to Taste
3 T Chives, chopped
Supplies
Chef Knife
Stock Pot with Steamer Basket
Blender
Measuring Spoons
Instructions
1) Bring water to a boil in a steamer pot.
2) While water is heating, remove florets from the head of cauliflower and peel garlic. When water is at a boil, place cauliflower florets and garlic in the steamer basket.
3) Cover and steam for about 15 minutes until cauliflower is fork tender.
4) Add steamed cauliflower and garlic to a blender. Then, add the almond milk, olive oil, onion powder, garlic powder, salt and pepper.
5) Blend until creamy. Transfer to a serving dish and garnish with chives.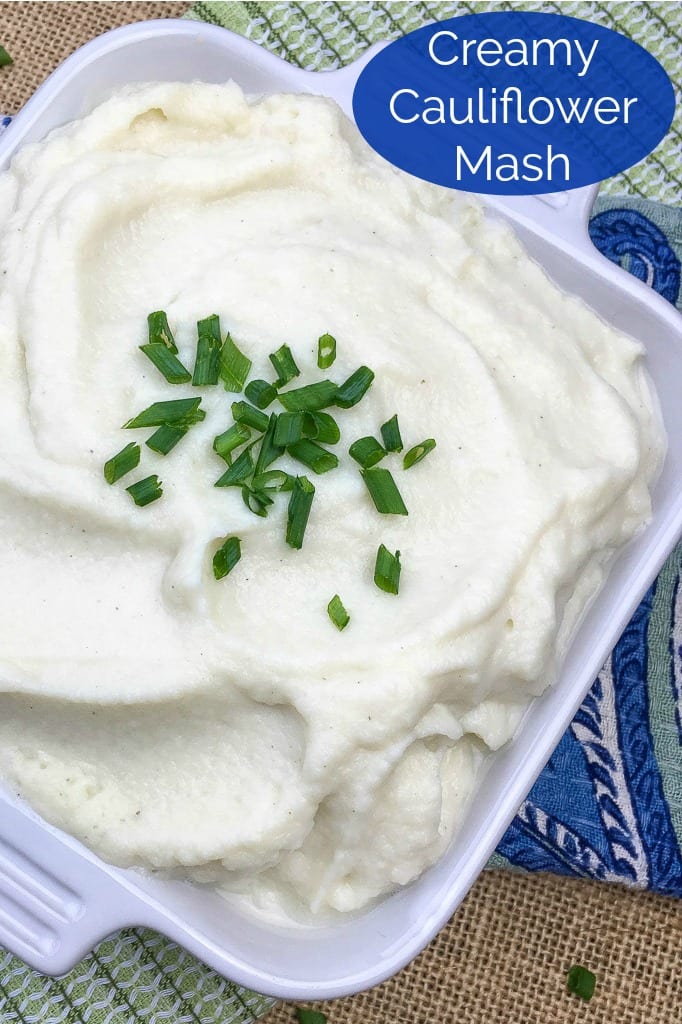 Check out my other dinner recipes, so you can get more tasty inspiration.
Following are a few of my favorite Fall recipes.
Then take a look at the rest of my vegetarian recipes, so you can have even more delicious fun in the kitchen!