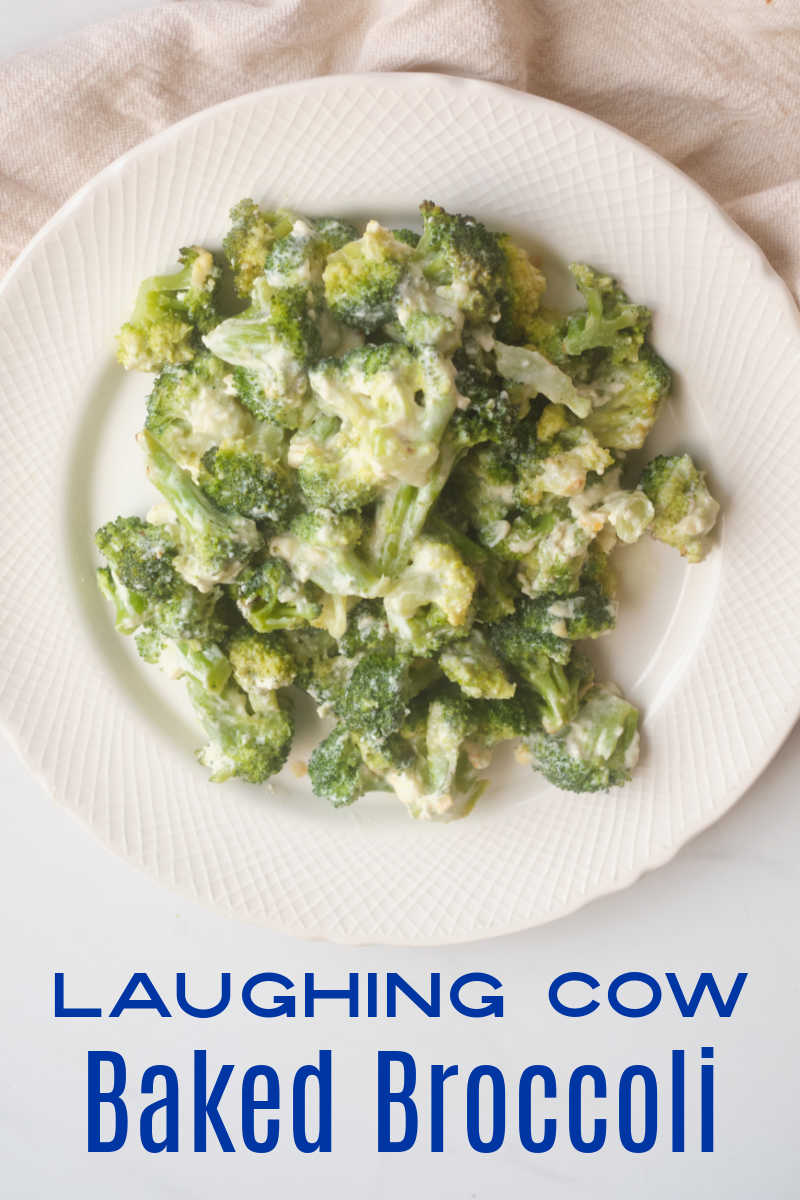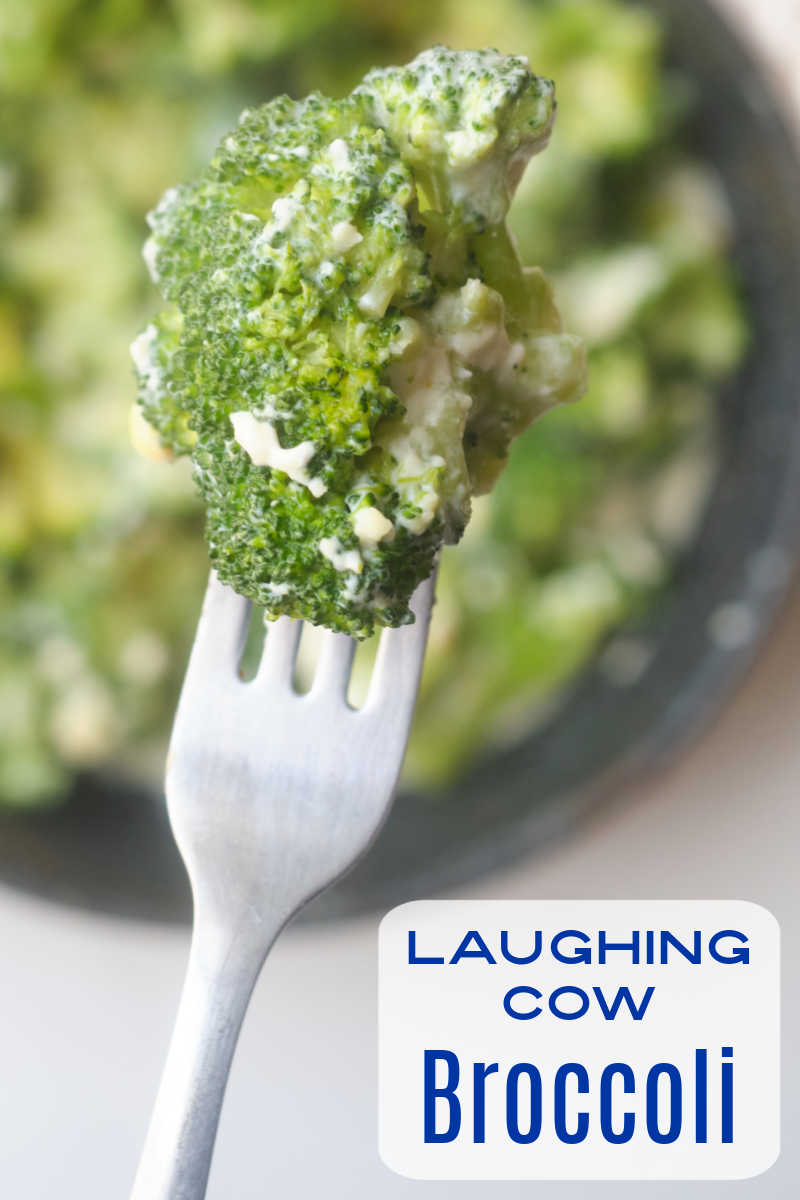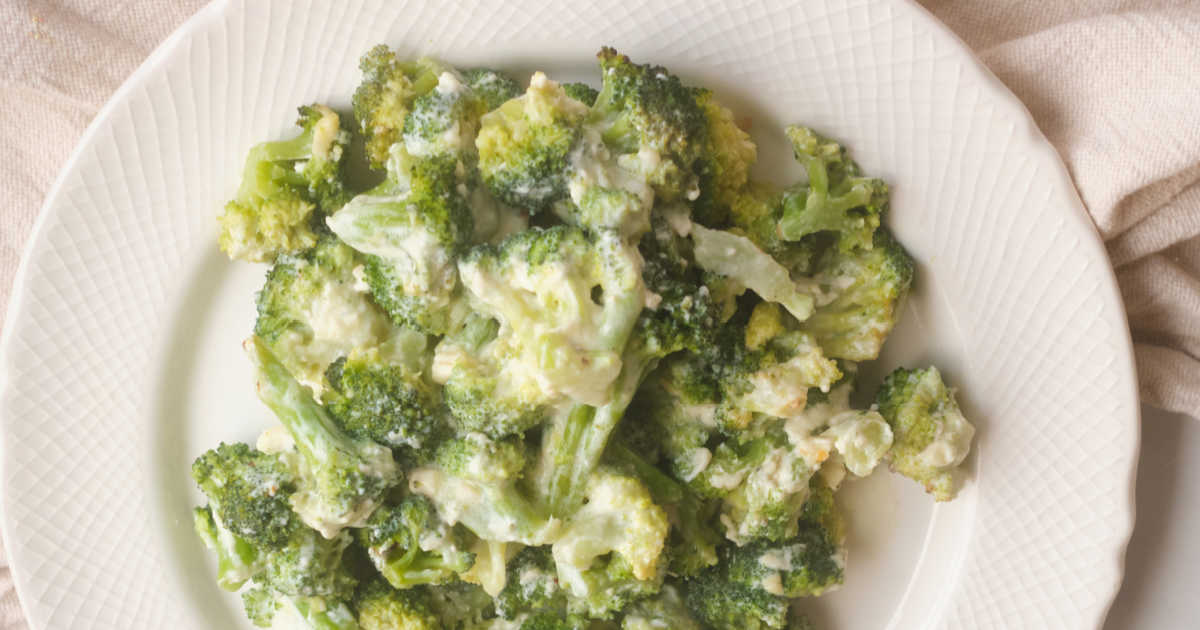 Bake this Laughing Cow broccoli recipe, when you want an easy creamy vegetable side dish for the whole family to enjoy.
It is a simple comfort food recipe that can easily be made for a weeknight dinner, so the family can enjoy the food and good conversation.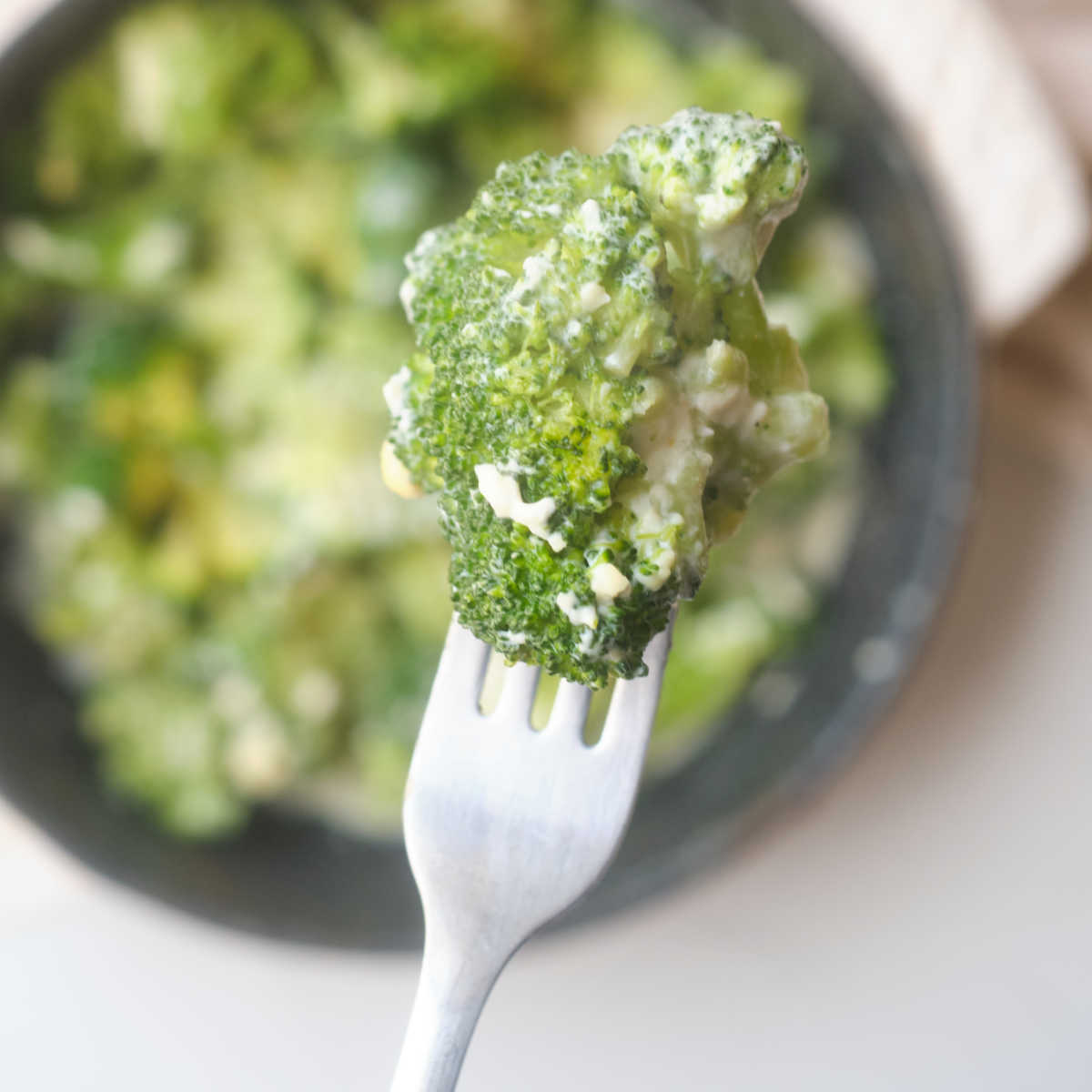 Will Kids Like This Recipe?
This cheesy baked broccoli is a great recipe to make for children.
Little broccoli "trees" are popular with kids and are even more delicious when creamy Laughing Cow cheese is involved.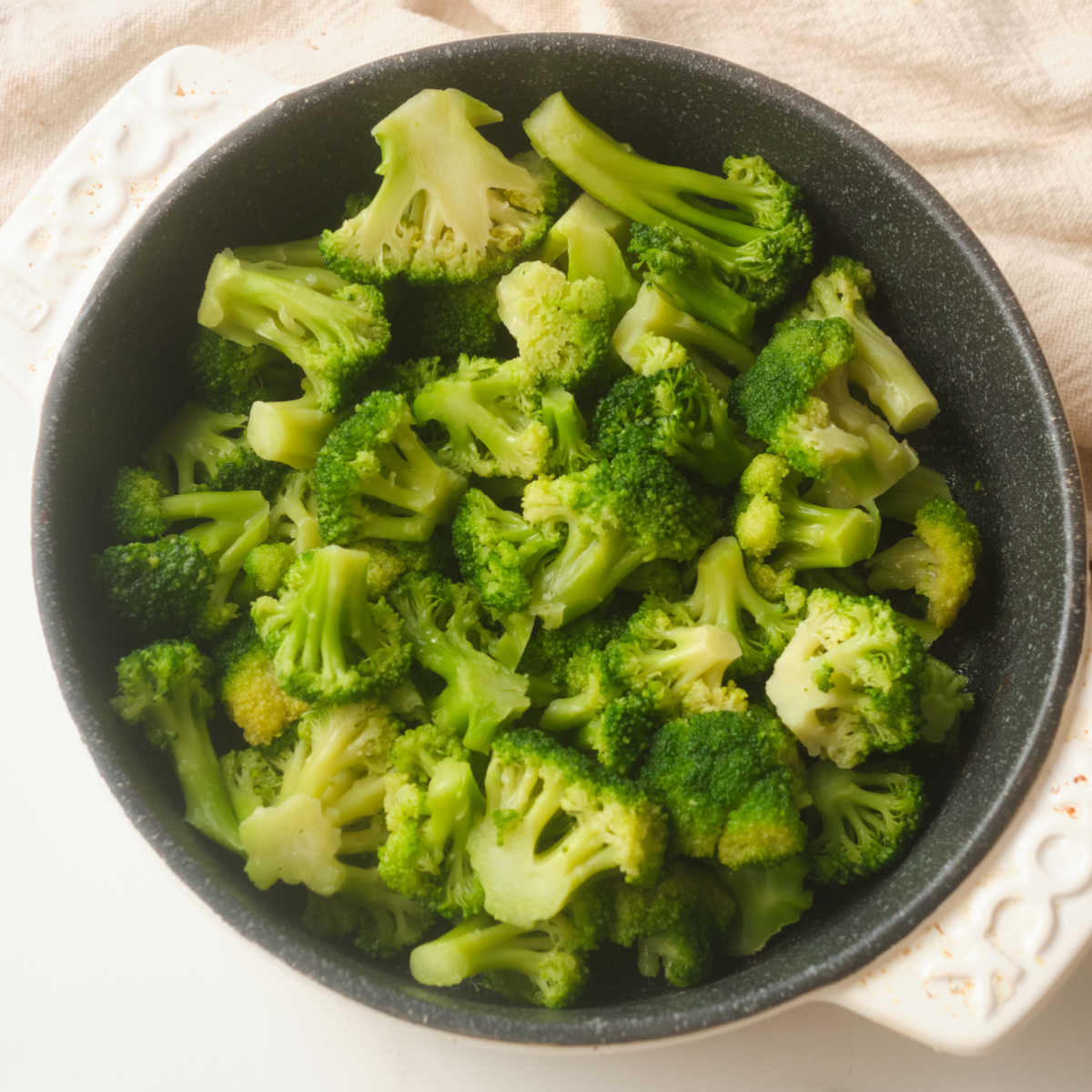 Is This Baked Broccoli Vegetarian?
This side dish is vegetarian.
Some cheese is not actually vegetarian, since the cheese is made with animal rennet.
However, Laughing Cow cheese doesn't use rennet or non-vegan animal products.
There are milk products in Laughing Cow, so it isn't dairy-free.
But this is cheese that vegetarians can enjoy.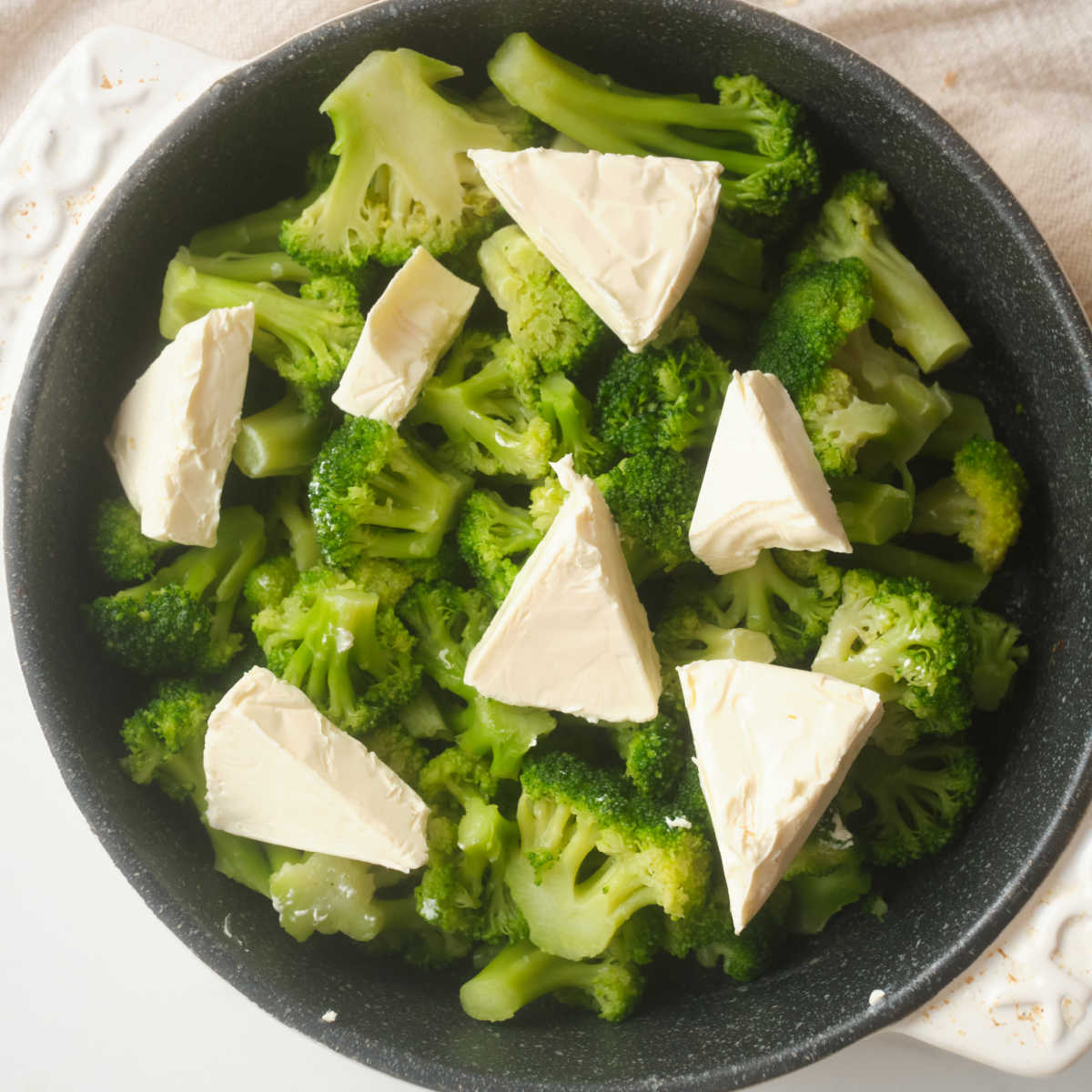 Is The Creamy Broccoli Gluten Free?
This baked broccoli is gluten free, since each ingredient is naturally gluten free.
If you make any substitutions to the recipe, be sure to check to make sure yours is still without gluten.
Can I Substitute Another Brand of Cheese?
Laughing Cow is the most common creamy cheese triangle option in my area, and probably is in yours, too.
However, there are other options that will work just fine in this recipe.
Kerrygold Dubliner cheese wedges are fantastic, so I often stock up on them when it is available.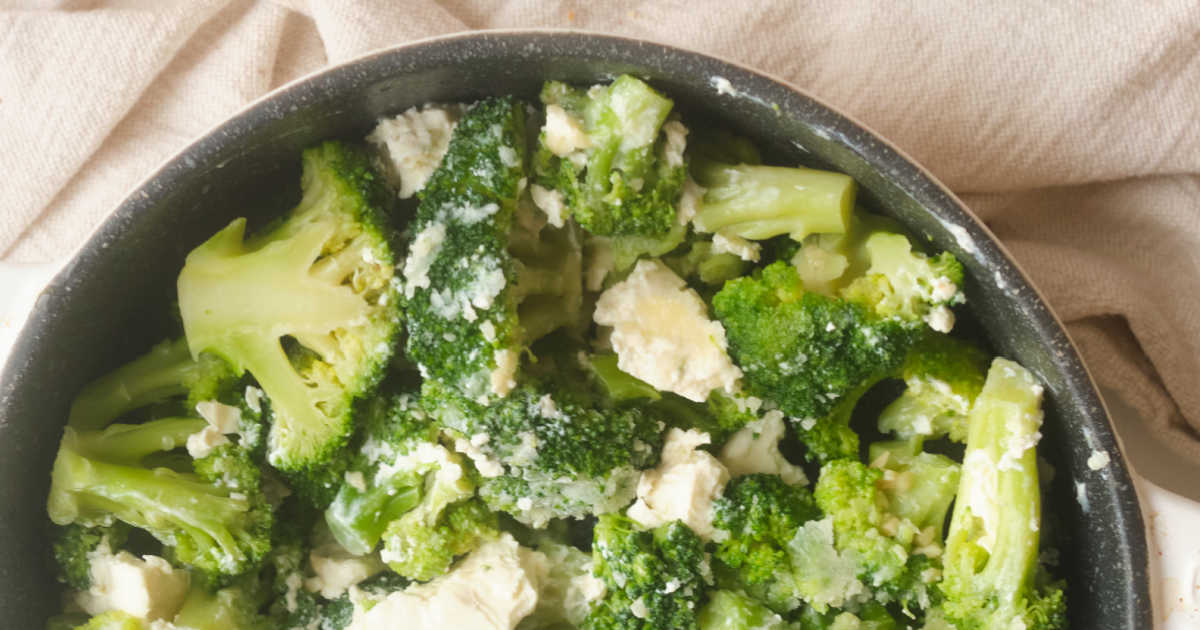 Big Pieces of Broccoli or Little Ones?
As you can see from the photos, my broccoli is in pretty big pieces.
However, feel free to chop your broccoli smaller, if you'd like.
This veggie side dish is good either way, so it is all a matter of preference.
How Do I Store Baked Broccoli Leftovers?
If you have any leftovers, they can easily be stored in an airtight container in the refrigerator.
Eat them at home or pack them for a meal at work, school or on the go.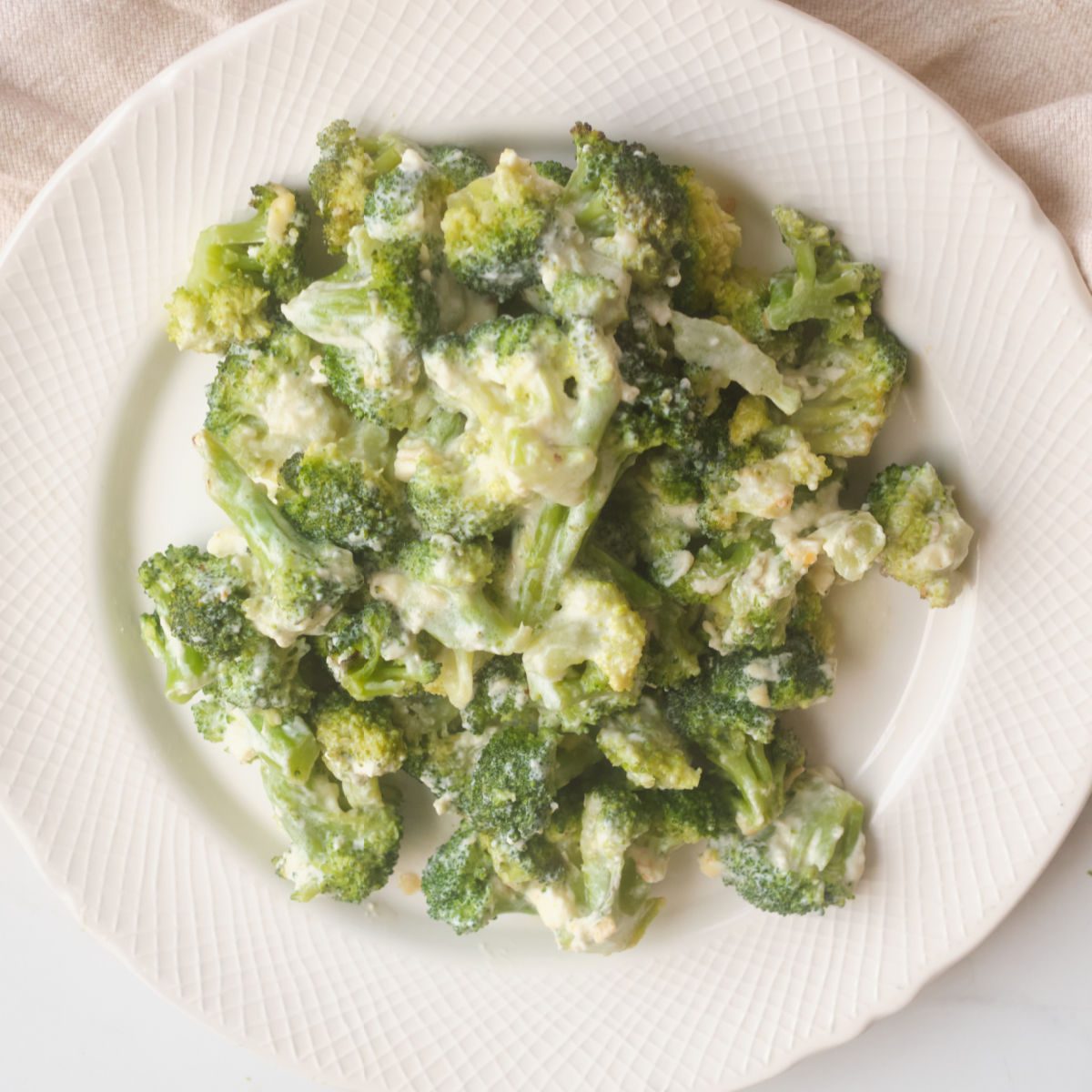 Prep time: 10 minutes
Total time: 40 minutes
Yield: 4 Servings
Ingredients
2 cup Broccoli
1 t Minced Garlic
2 T Milk
1 pkg Laughing Cow Cheese (8 triangle wedges)
Supplies
Oven Safe Baking Dish
Chef Knife
Instructions
1) Preheat Oven to 375°.
2) Chop broccoli into bite sized pieces and add to the baking dish. Pour in milk and sprinkle with minced garlic.
3) Arrange cheese triangles on top of the broccoli.
4) Bake at 375° for 10 minutes. Remove from oven and stir.
5) Return the baking dish to the oven and bake for another 20 minutes.
6) Stir again and serve.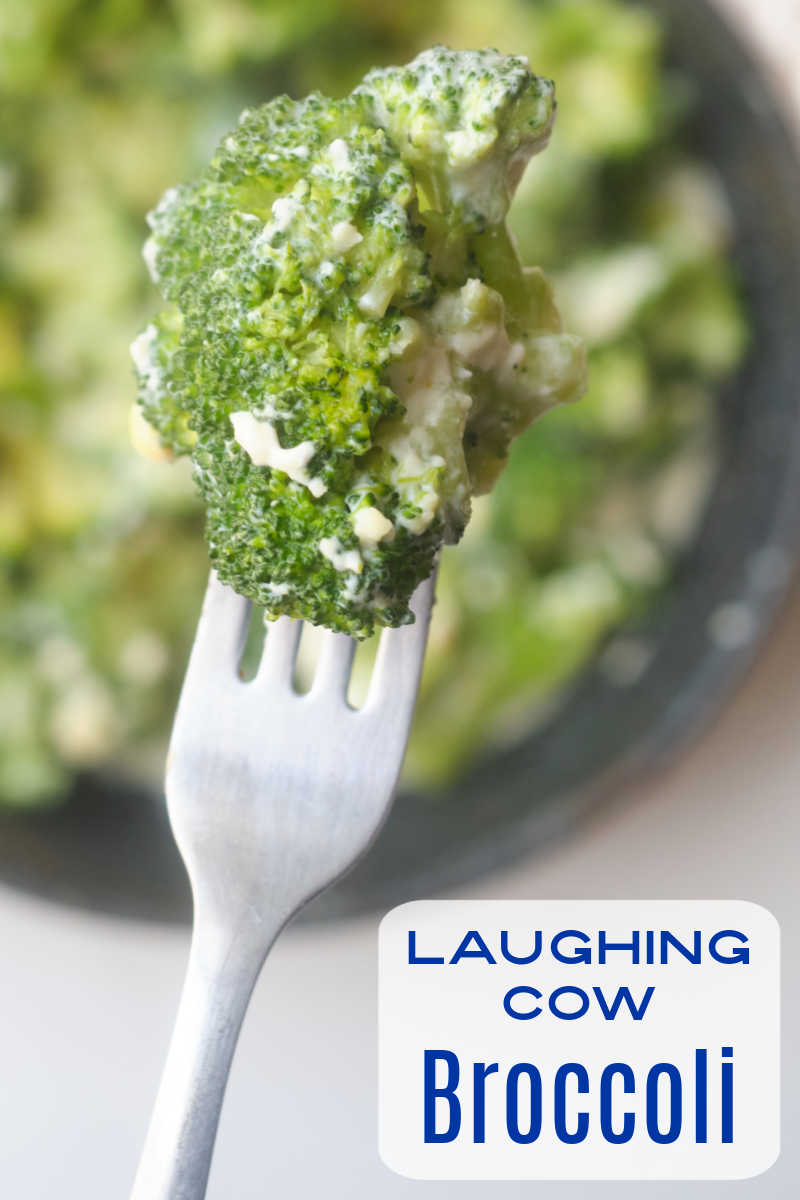 More from Mama Likes To Cook
Check out the rest of my vegetarian recipes, so you can get more great ideas for baking, cooking, blending and juicing.
Broccoli Recipes
Vegetable Side Dish Recipes
Shopping Tips
For a beautiful assortment of kitchen necessities and gifts for the whole family, check out the deals at these familiar online stores.
Are you ready to have some delicious fun in the kitchen?