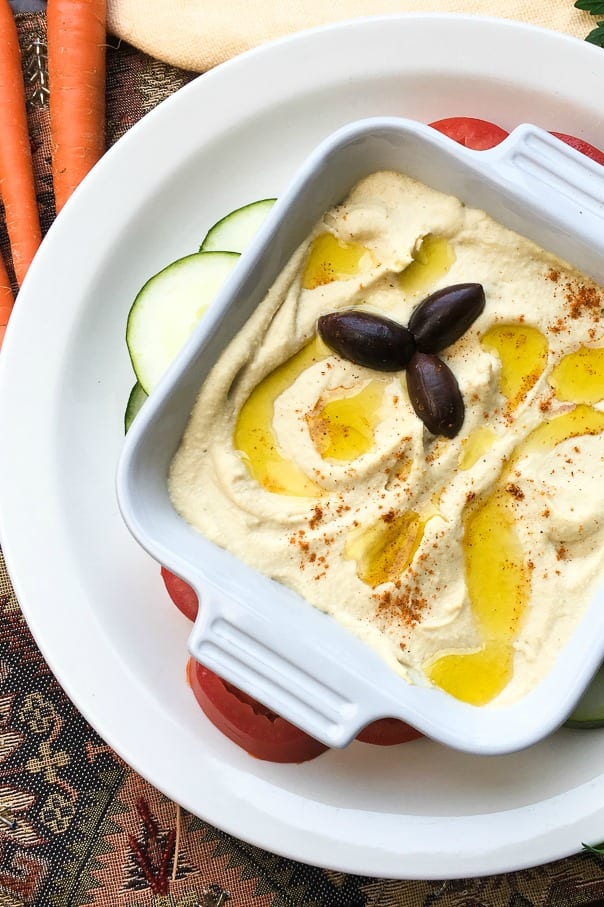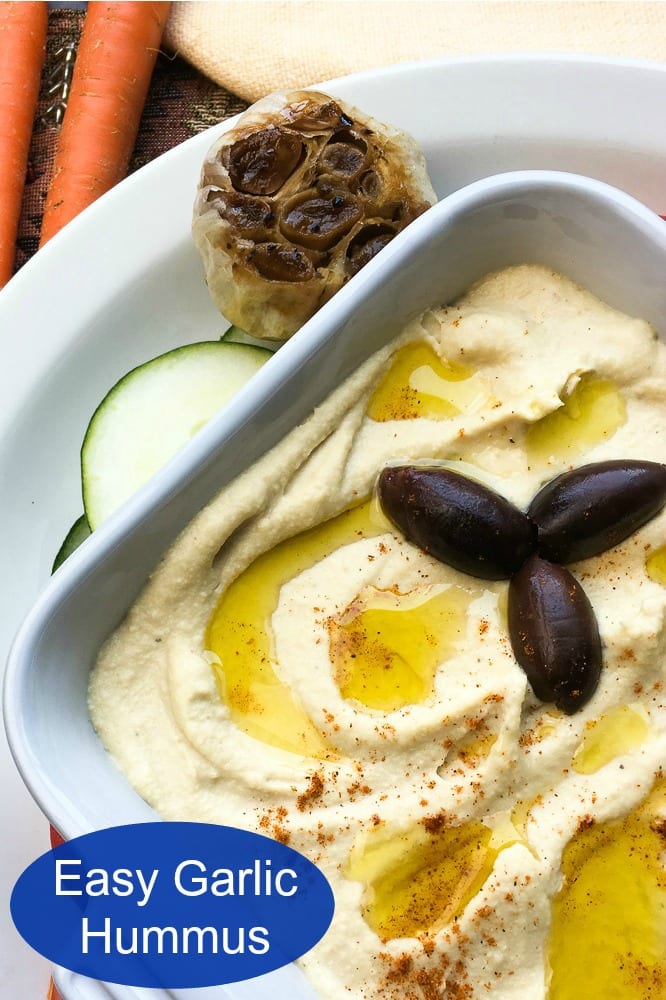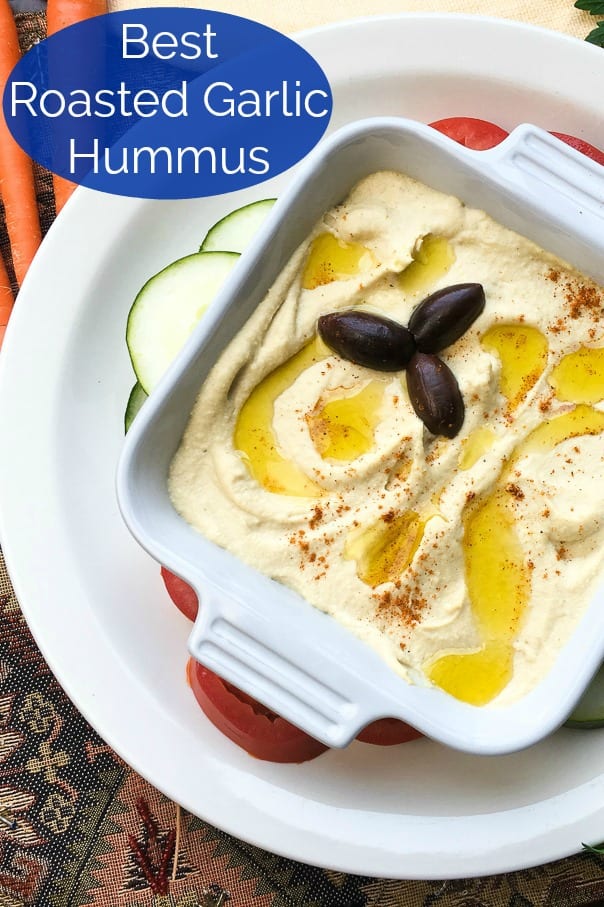 Best Roasted Garlic Hummus
Easy Appetizer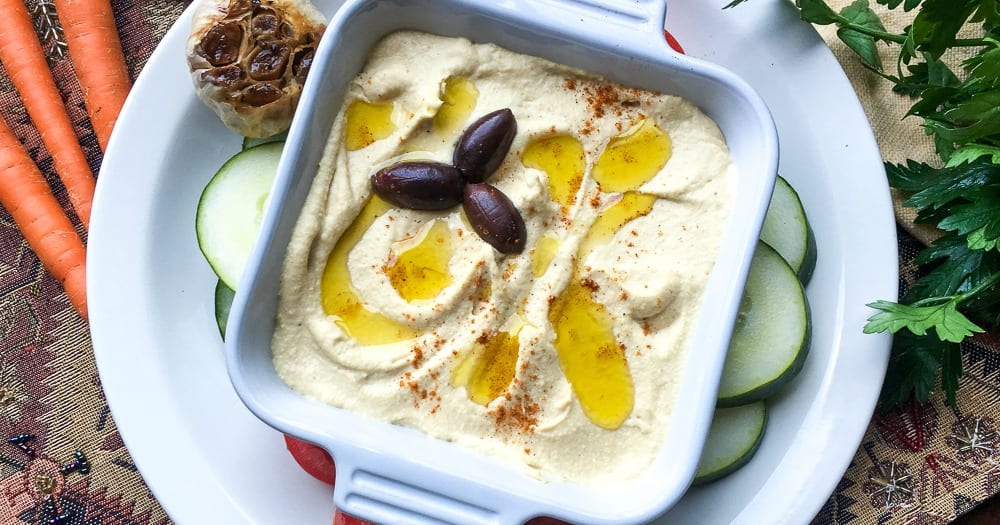 We eat a lot of hummus in my house, so I'm happy to use this easy garlic roasted hummus recipe.
The hummus is a perfect healthy snack or can be served as part of a meal.
You'll need to allow time for the garlic to roast, but it only takes a couple of minutes to put the hummus together after the garlic is roasted.
I use my blender for everything possible, so it is my choice for quickly making hummus nice and creamy.
If you prefer using a food processor, that will work, too.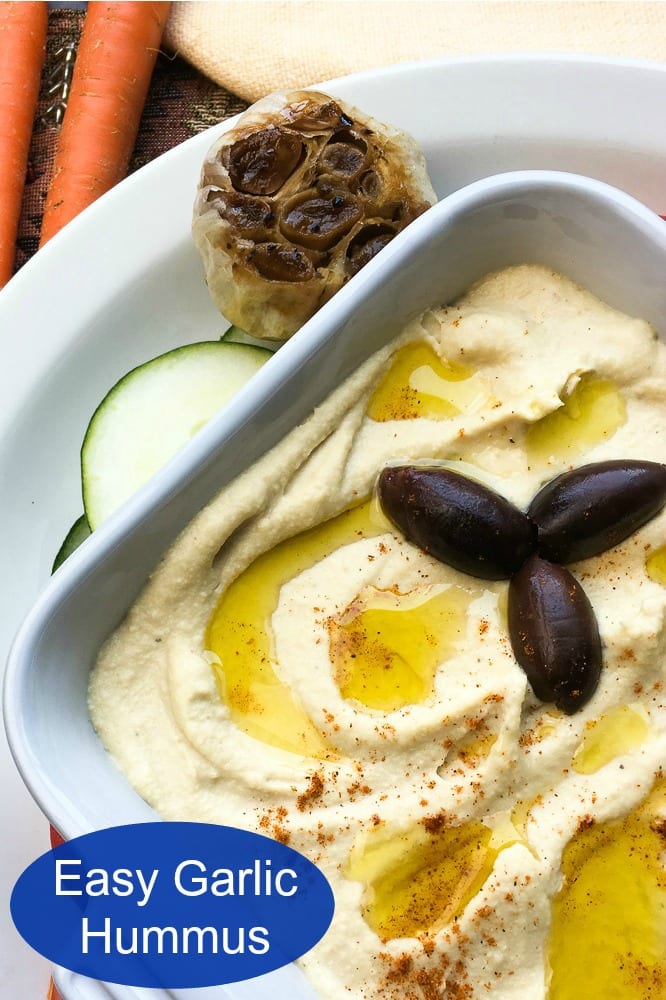 If you don't worry about gluten, you can serve pita bread or sangak with the hummus.
Alternatively, you can dip cucumber slices, carrots or other veggies into this flavorful, protein packed dip.
We typically finish hummus in one sitting, but you can store any leftovers in the refrigerator for up to a week.
Put the hummus in an airtight container and top it with extra virgin olive oil before sealing. This will keep it from drying out.
I hope you enjoy this wonderful garlic dip as much as we do!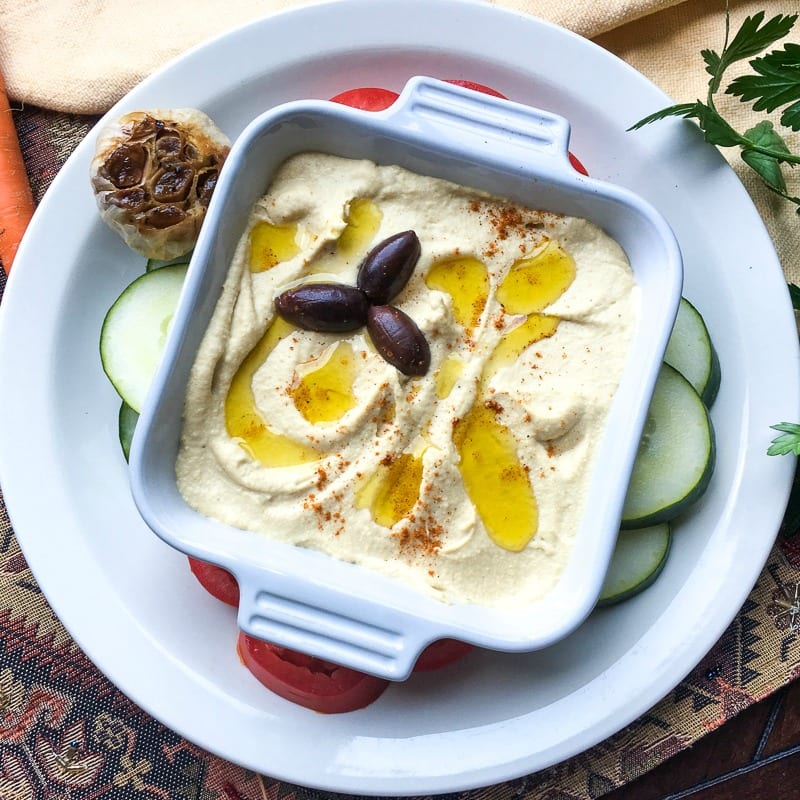 Easy Roasted Garlic Hummus Recipe
Serves 4
Ingredients
1 head Garlic (large)
3 T Extra Virgin Olive Oil
1 can Chickpeas (11.5 oz.), rinsed and drained
3 T Lemon Juice
3 T Water
1/3 cup Tahini
1 t Ground Cumin
Salt to Taste
Garnish
Extra Virgin Olive Oil
Kalamata Olives
Sumac
Supplies
Chef Knife
Aluminum Foil
High Speed Blender or Food Processor
Instructions
1) Preheat oven to 400°.
2) Trim the top off of the garlic head with a chef knife and drizzle with a little bit of extra virgin olive oil. Wrap in foil and roast in oven for 40 minutes.
3) Let the roasted garlic cool and then remove the cloves from the outer skin.
4) Add the peeled garlic cloves, chickpeas, remaining olive oil, lemon juice, tahini, water and cumin to a blender and process briefly until smooth. You can add additional water in small increments, if it is too thick. Salt to taste.
5) Put the hummus in a serving dish, drizzle with olive oil, sprinkle with sumac and add a few kalamata olives as garnish.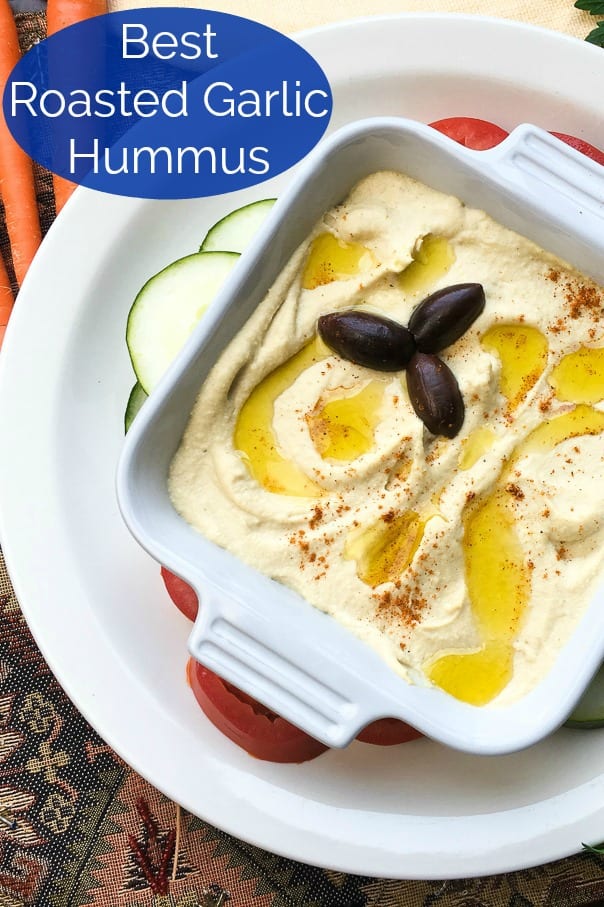 Garlic Recipes