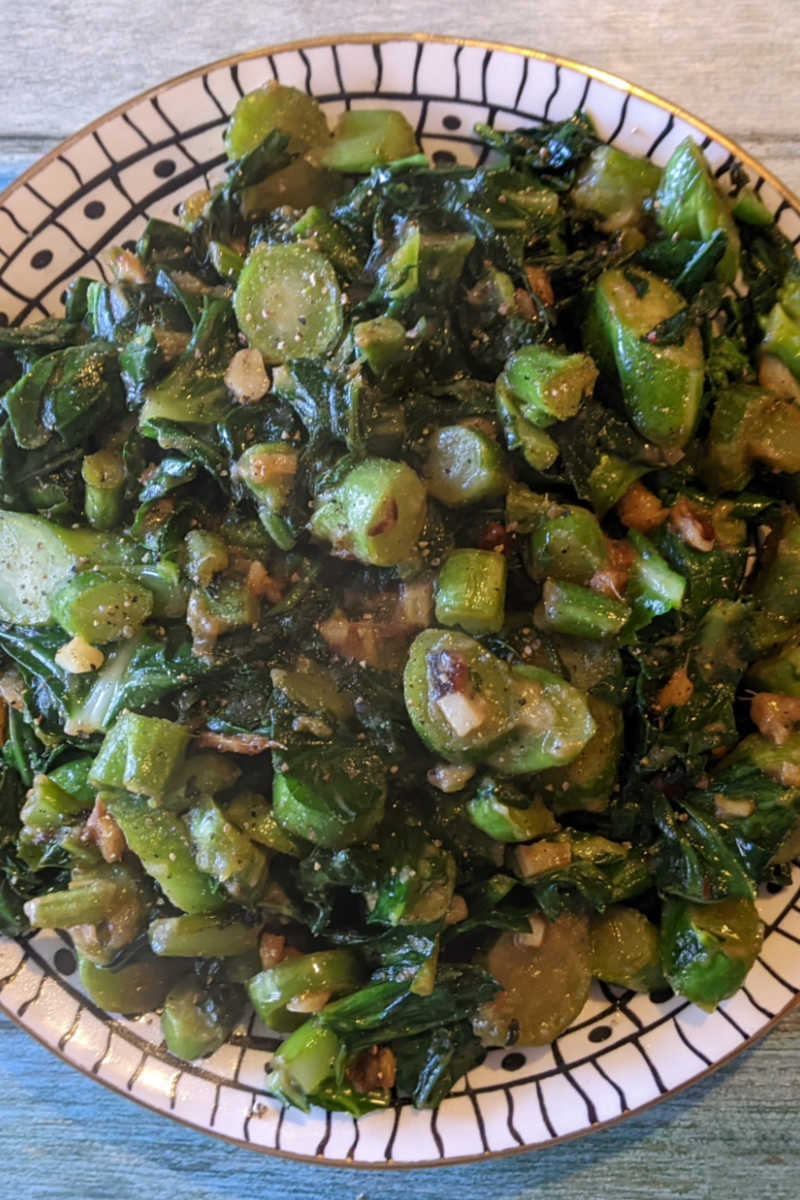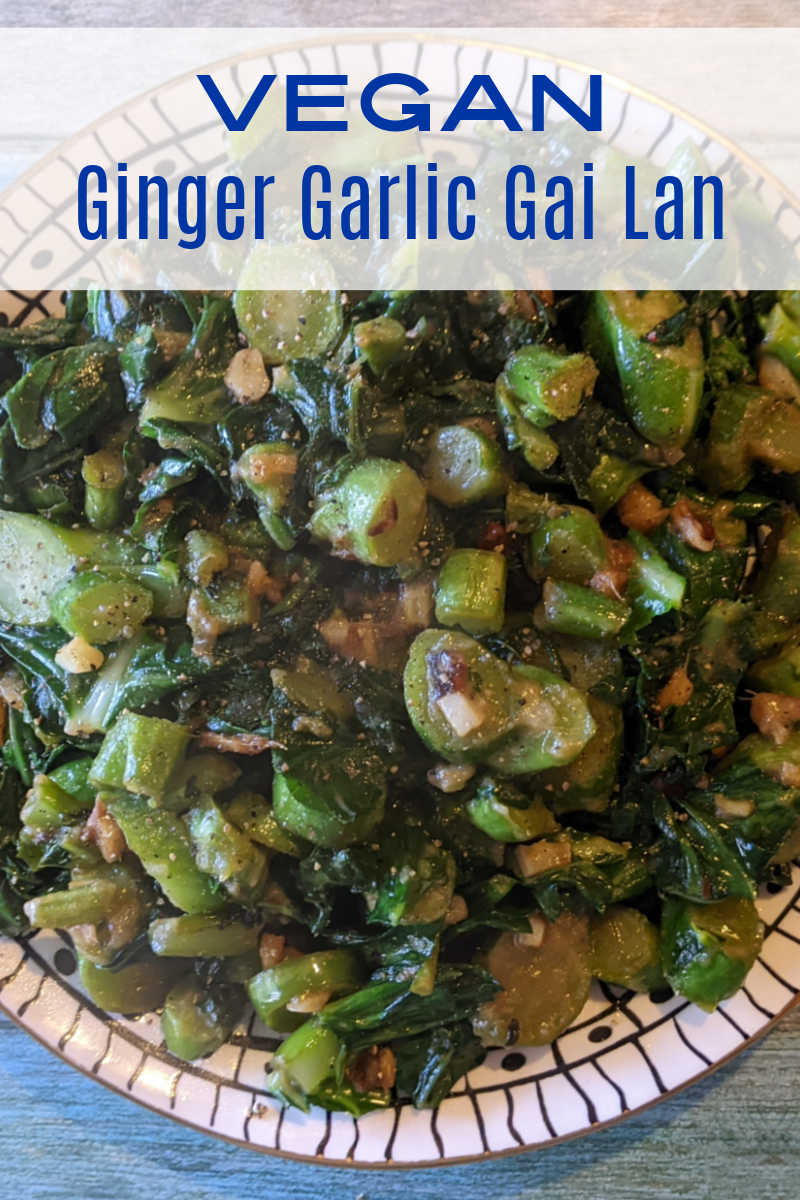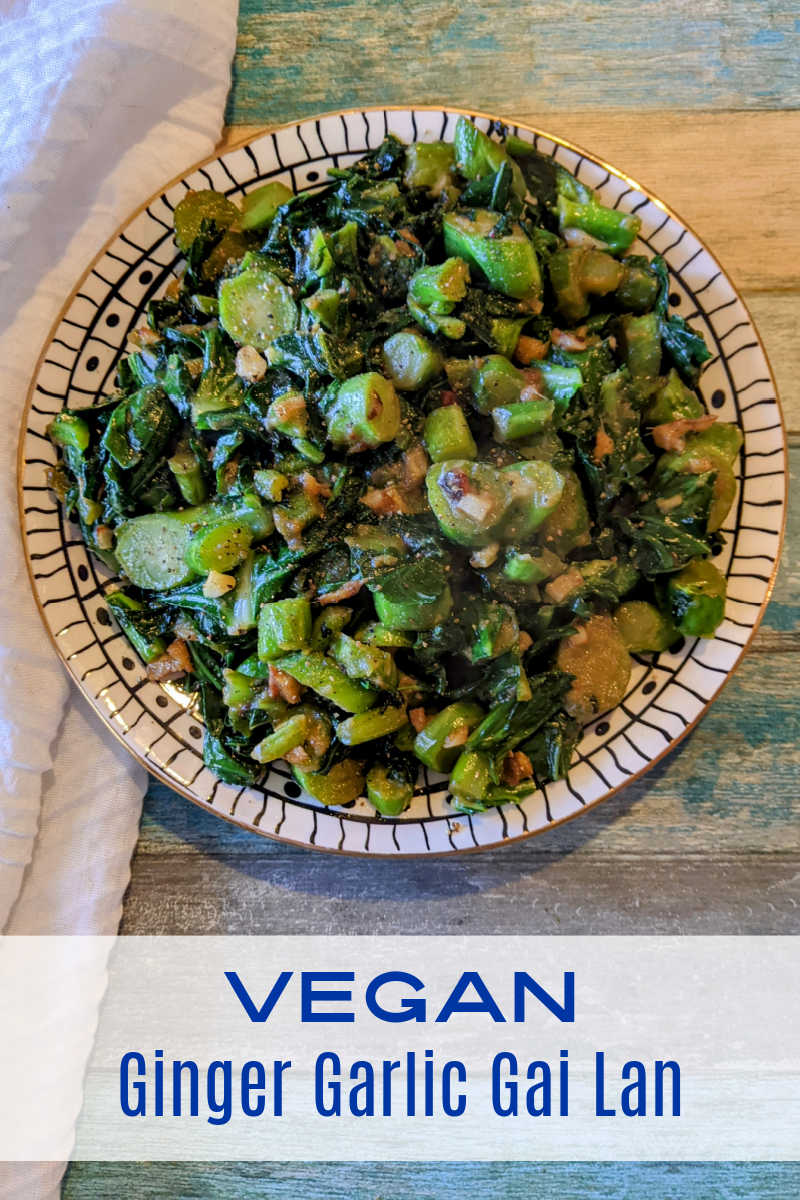 Easy Gai Lan Recipe with Ginger and Garlic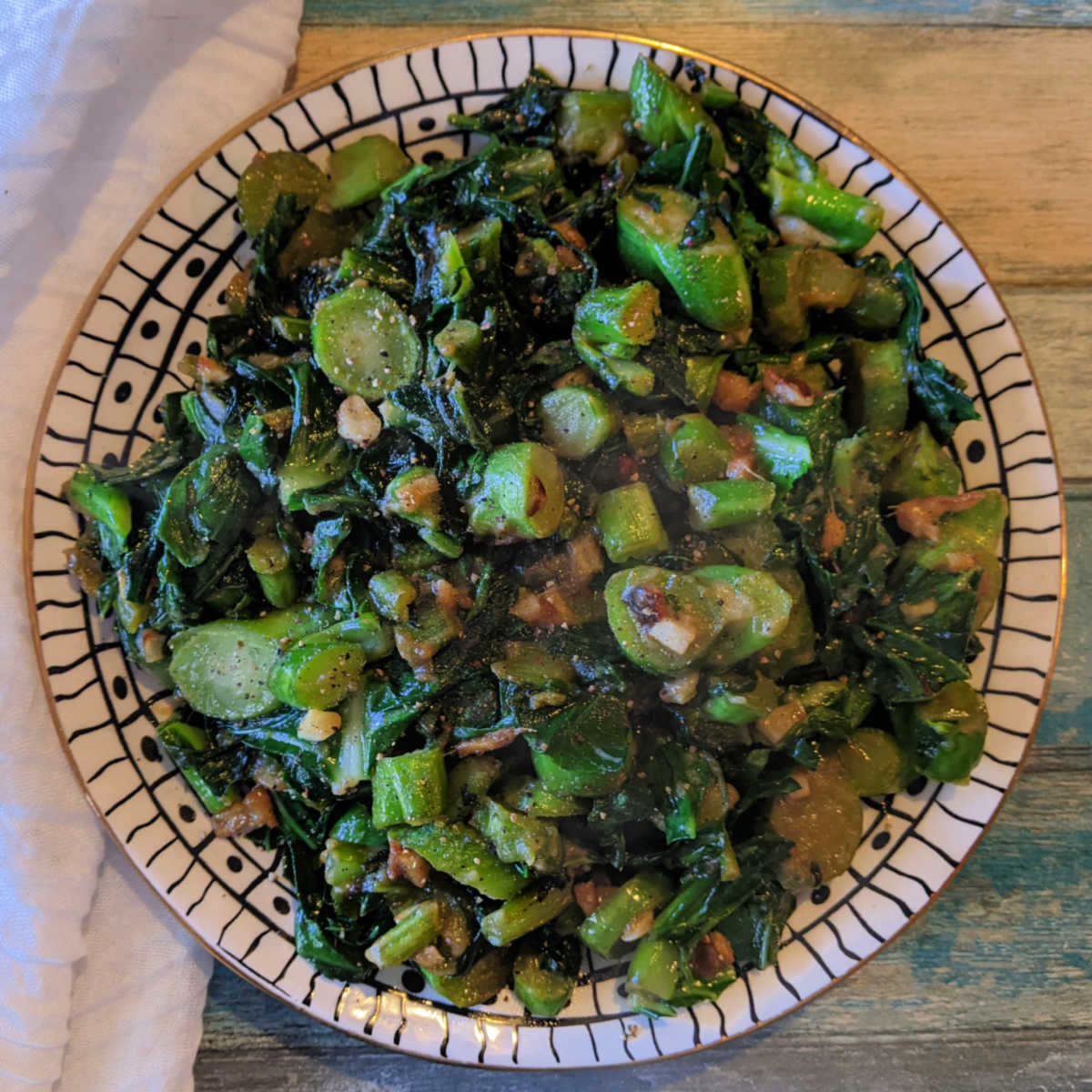 Ginger garlic gai lan is an easy dish that is perfect to make for lunar new year or anytime you want a delicious vegan lunch or dinner.
This recipe is great for an easy lunch or dinner on a busy weeknight, since it tastes special and doesn't take long to make.
The original recipe came from Melissa's Produce as part of their annual Lunar New Year cookoff.
It included non-vegan ingredients, so I made some easy swaps to turn it into a plant based meal.
I used mushroom instead of chicken bouillon and dark soy sauce instead of oyster sauce.
It was absolutely delicious and it was easy to follow the steps for this new-to-me dish.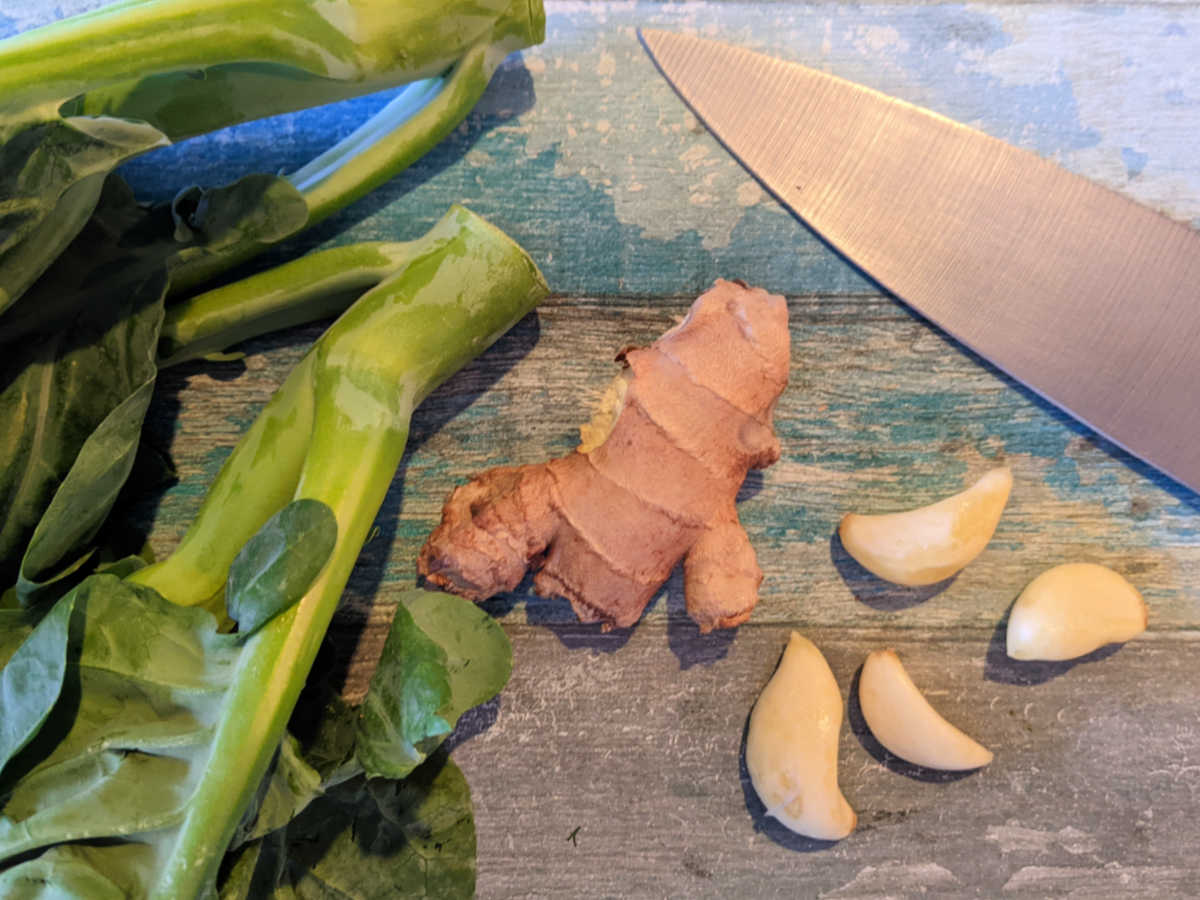 Gai Lan
Gai lan is a popular leafy green vegetable often used in Asian cooking.
Other common names for the vegetable are Chinese broccoli, Chinese kale, kai lan and jie lan, so you may see it labeled differently.
The leaves and stems are both edible and the stems have a bit of crunch to them.
As you can imagine, this green veggie is nutrient dense and, thus, a good vegetable to add into your regular diet.
It contains antioxidants, protein and fiber, so is a good way to pack a meal with healthy nutrition.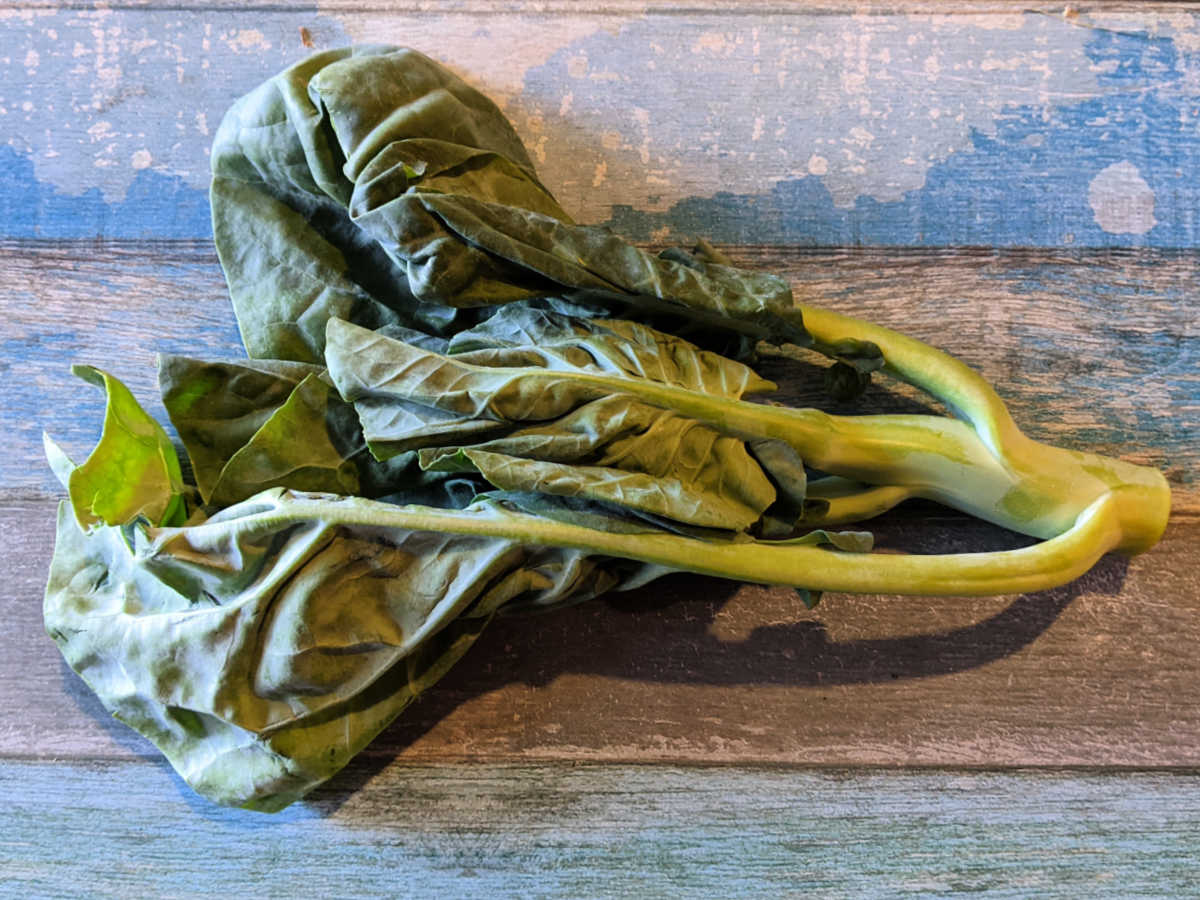 Ginger Root
Ginger is a spicy root that can be used to add flavor to a wide variety of sweet and savory food and drinks.
It can be used fresh, dried, ground, pickled and pureed.
I used fresh ginger root for this recipe, which gives it a nice kick of flavor.
Using fresh ginger can feel a bit intimidating, if you are unsure of how to prepare the oddly shaped root pieces.
The skin needs to be peeled prior to adding the ginger to the recipe.
My favorite easy way to do this is to scrape the ginger root with the side of a spoon to remove the skin.
Yes, a regular table spoon.
It's quick and easy to peel the ginger with a spoon and once you've tried it, you'll be ready to use fresh ginger often.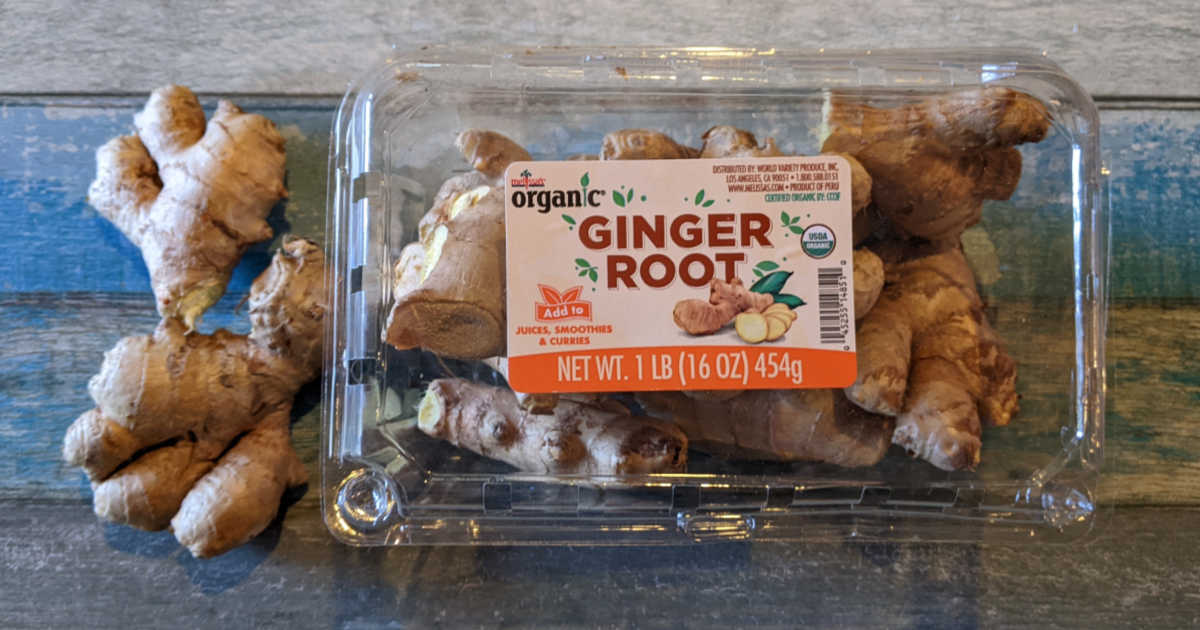 Garlic
Garlic is a bulb that has been cultivated as a food and medicine for thousands of years.
Yes, thousands of years.
It is related to onions, leeks, shallots and chives, but has it's own unique flavor.
Some use it for it's health benefits, while others just like the flavor it gives to many savory dishes and even some desserts.
Fresh garlic gives wonderful flavor to this dish.
You can either buy a whole garlic bulb and peel the cloves or you can opt for packaged fresh garlic that is peeled and ready to use.
If you don't have fresh, minced garlic in a jar can be substituted.
Fresh is always my first choice, but jarred garlic is good to keep on hand for those times when you are out of fresh.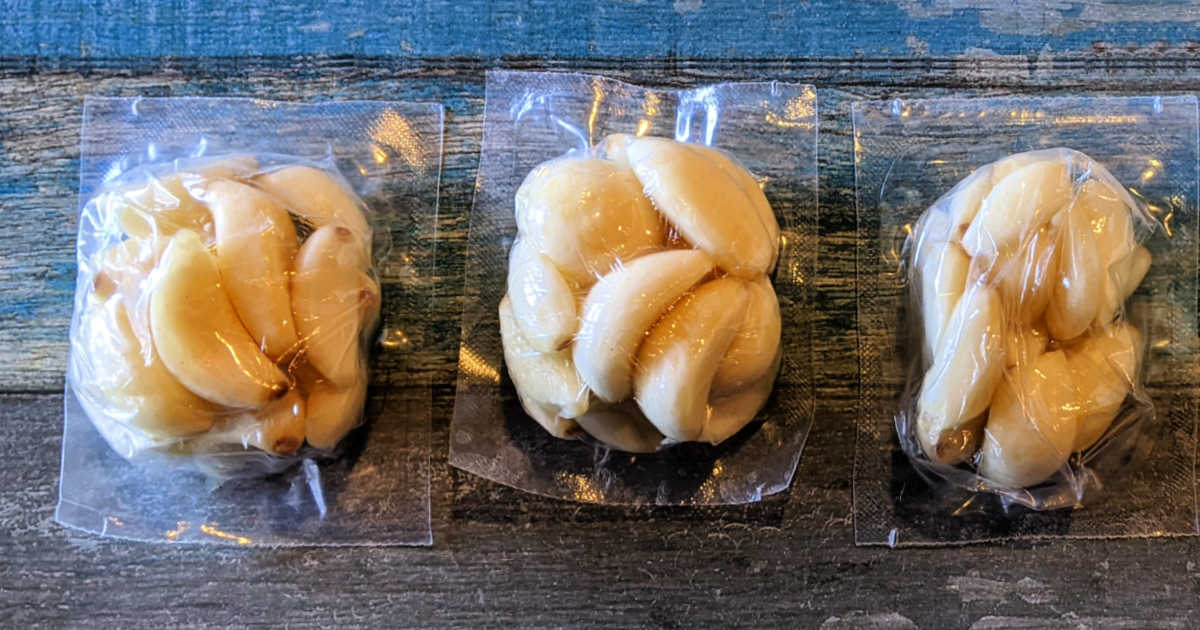 Cornstarch Slurry
Many Asian recipes call for a cornstarch slurry, which is added to thicken liquids to create a sauce.
It is really simple to make the slurry by combining cornstarch and water before adding it to the food that you are cooking.
The slurry gives this recipe a sauce that is thick.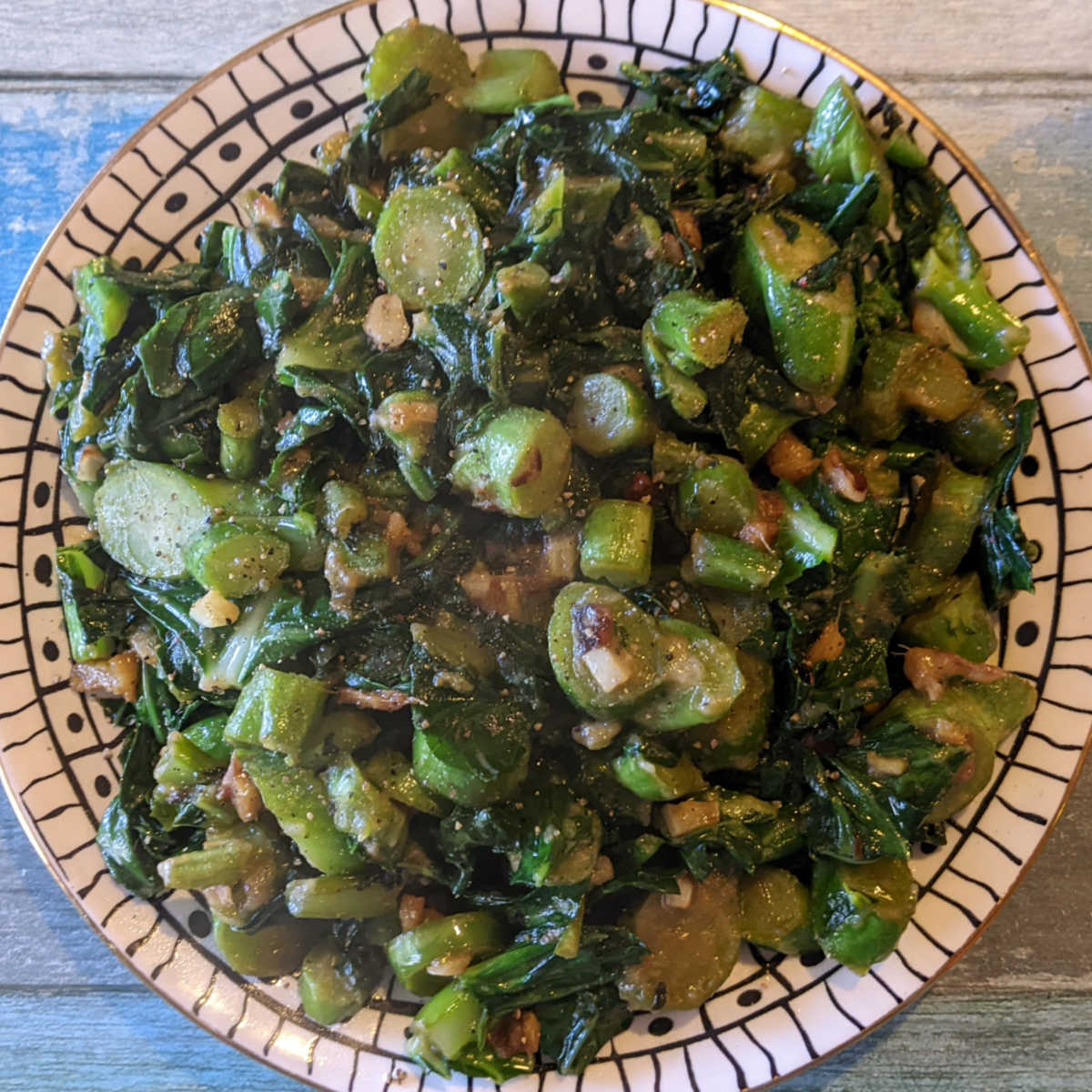 Vegan Ginger Garlic Gai Lan Recipe
Prep. Time: 5 Minutes
Cook Time: 10 Minutes
Yield: 2-4 Servings
Ingredients
1 lb. Gai Lan
1 T Extra Virgin Olive Oil
2 inch piece of Ginger Root, peeled and minced
6 cloves Garlic, peeled and minced
1 t Sugar
2 t Mushroom Bouillon
1 t Dark Soy Sauce
Black pepper to Taste
¼ cup Water
Cornstarch Slurry
2 t Cornstarch
2 T Water
Supplies
Chef Knife
Cutting Board
Skillet
Measuring Spoons
Small Bowl
Instructions
1) Prepare the gai lan. Slice the stems diagonally and roughly chop the leaves, keeping them separated.
2) Peel and mince the garlic and ginger.
3) Prepare the cornstarch slurry by stirring the cornstarch and water together. Set aside.
3) Add olive oil and minced garlic to a hot skillet and cook until golden brown. Scoop out the garlic and save it to add back in later.
4) Put minced ginger into the hot pan and cook for about 30 seconds.
5) Add the gai lan stems and cook for 30 seconds. Measure in sugar, mushroom bouillon, dark soy sauce and water and stir fry for a few minutes.
6) Stir in the chopped gai lan leaves and cook for another 30 seconds.
7) Pour in the cornstarch slurry and fried garlic. Cook for about 30 seconds.
8) Add black pepper to taste.
9) Serve immediately.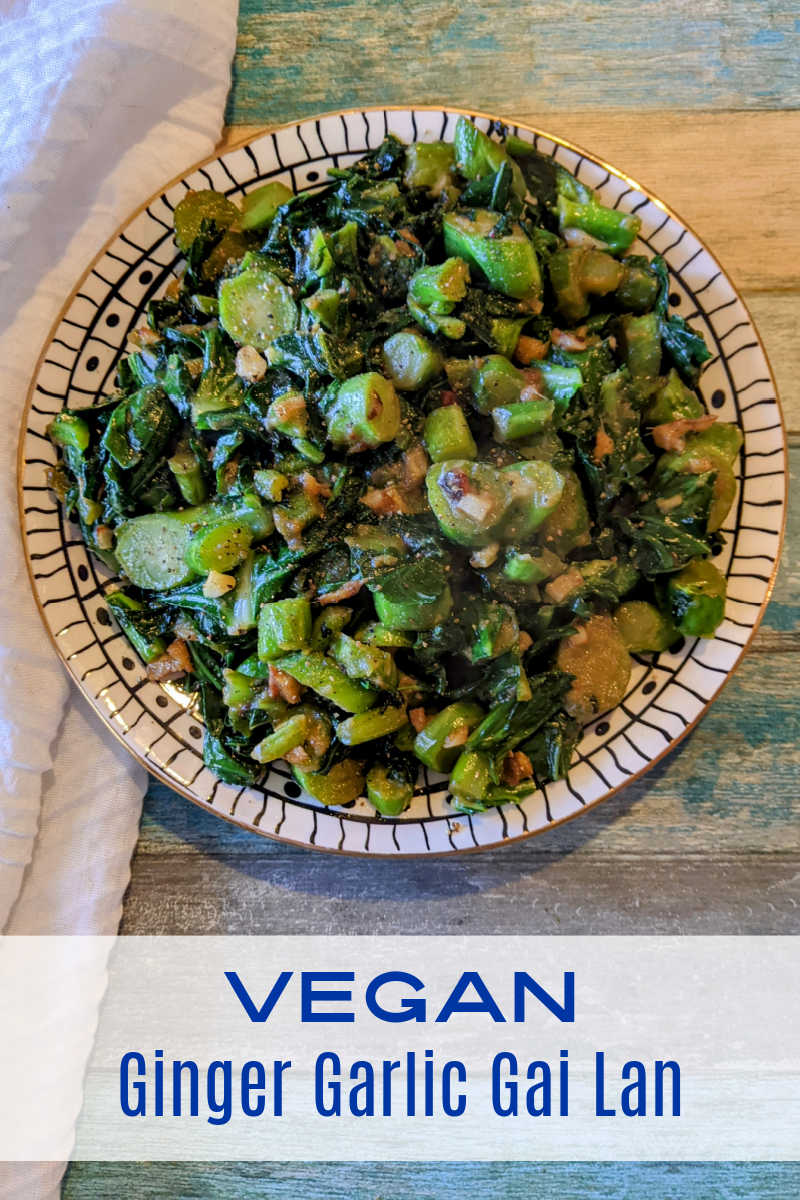 More from Mama Likes To Cook
Check out my vegetarian recipes, so you can get more great ideas for baking, cooking, blending and juicing.
Ginger Recipes
Garlic Recipes
Shop Now
For a beautiful assortment of kitchen necessities and food gifts for the whole family, check out the current deals at these online stores.
Are you ready to have some delicious fun in the kitchen?