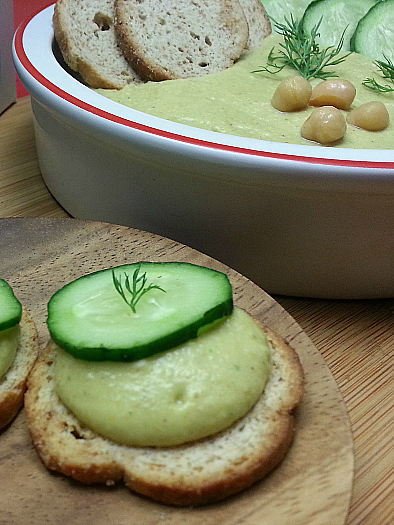 Hummus Made with Lemon and Dill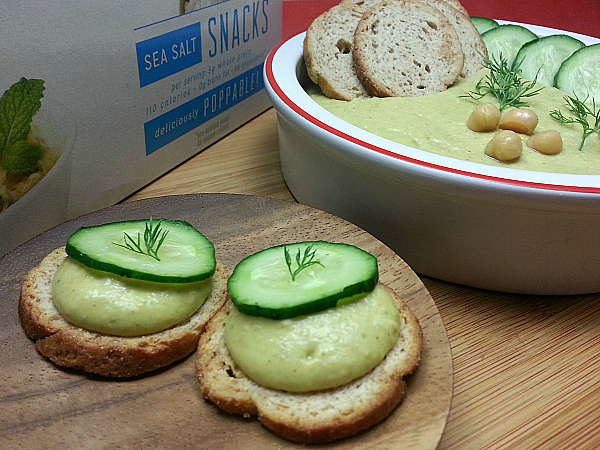 Lemon and dill are a good combination, so we always enjoy this tasty lemon dill hummus.
It is always fun to get together with friends and family for a party, to watch a big game or a movie, to play games or to just hang out.
Unfortunately, it's also easy to overdo it with unhealthy snacks while you are having a good time.
Hummus is a great choice for a tasty, low-sodium appetizer that isn't junk food.
Just pay attention to the label on the garbanzo beans and make sure you choose ones that are low in sodium.
No additional salt is needed for this recipe.
This Lemon Dill Hummus has a full flavor that is just a little bit out of the ordinary.
This dip disappears quickly every time I make it.
The recipe is surprisingly easy to make at home, even if you don't have much time or aren't particularly skilled in the kitchen.
Lemon Dill Hummus Recipe
Serves 4
Prep Time 5 Minutes
Ingredients:
1 1/2 cups Chickpeas (garbanzo beans), drained
1/3 cup Lemon Juice
1 T Fresh Dill
1 t Minced Garlic
1/2 t Cumin
1/4 t Turmeric, ground
Old London Melba Snacks
Cucumbers, sliced thin
Instructions:
Put chickpeas, lemon juice, dill, garlic, cumin and turmeric in a blender.
Blend briefly until creamy.
Use immediately or store in the refrigerator.
Serve with Old London Melba Snacks and thinly sliced cucumbers.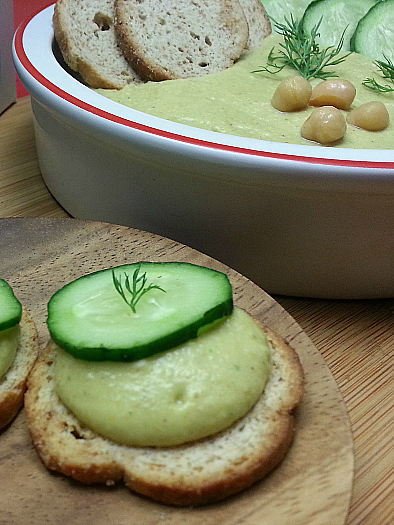 More from Mama Likes To Cook
Check out my vegetarian recipes, so you can get more great ideas for baking, cooking, blending and juicing.
Lemon Dessert Recipes
Dinner Lemon Recipes
Lemon Drink Recipes
Shop Now
Check out the latest deals on kitchen necessities and food gifts for the whole family, when you visit these online stores.
Are you ready to have some delicious fun in the kitchen?