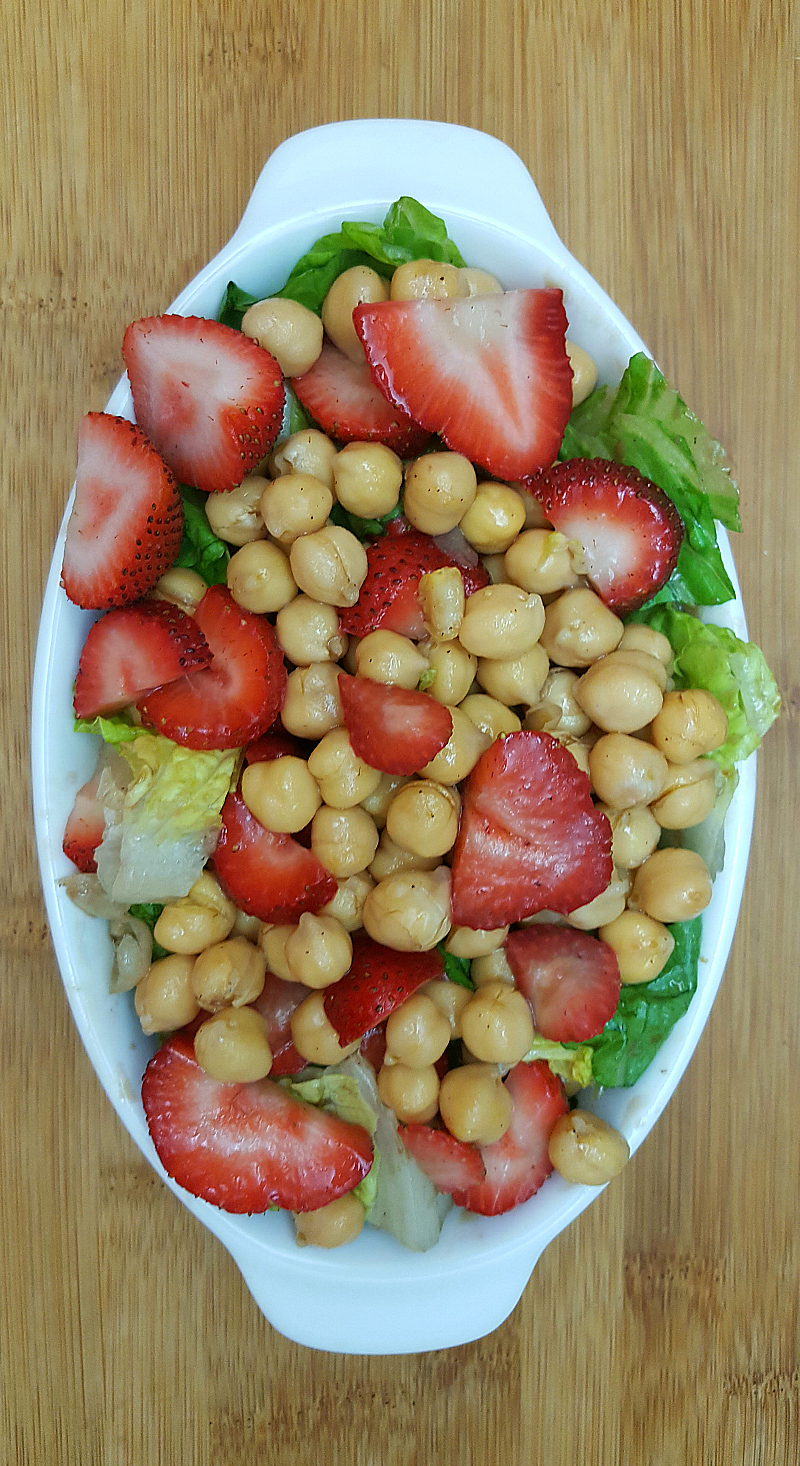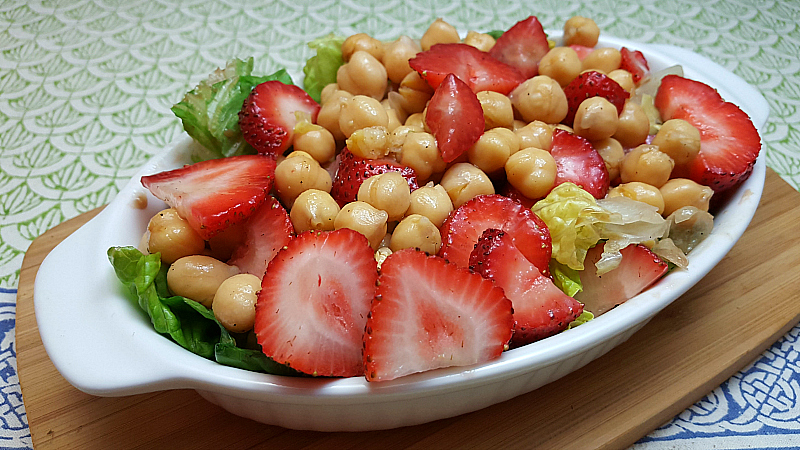 When you are looking for a no-cook, easy lunch or dinner, a strawberry chickpea salad fits the bill.
Happily, it is also vegetarian, vegan and gluten-free.
We are in the middle of a heatwave.
When the weather is hot, the last thing I want to do is cook or eat hot food.
Last night, we had mango slushies for dinner.
They were refreshing and tasty, but did not come close to being a balanced meal.
I'm sure the lack of protein also made us extra sluggish.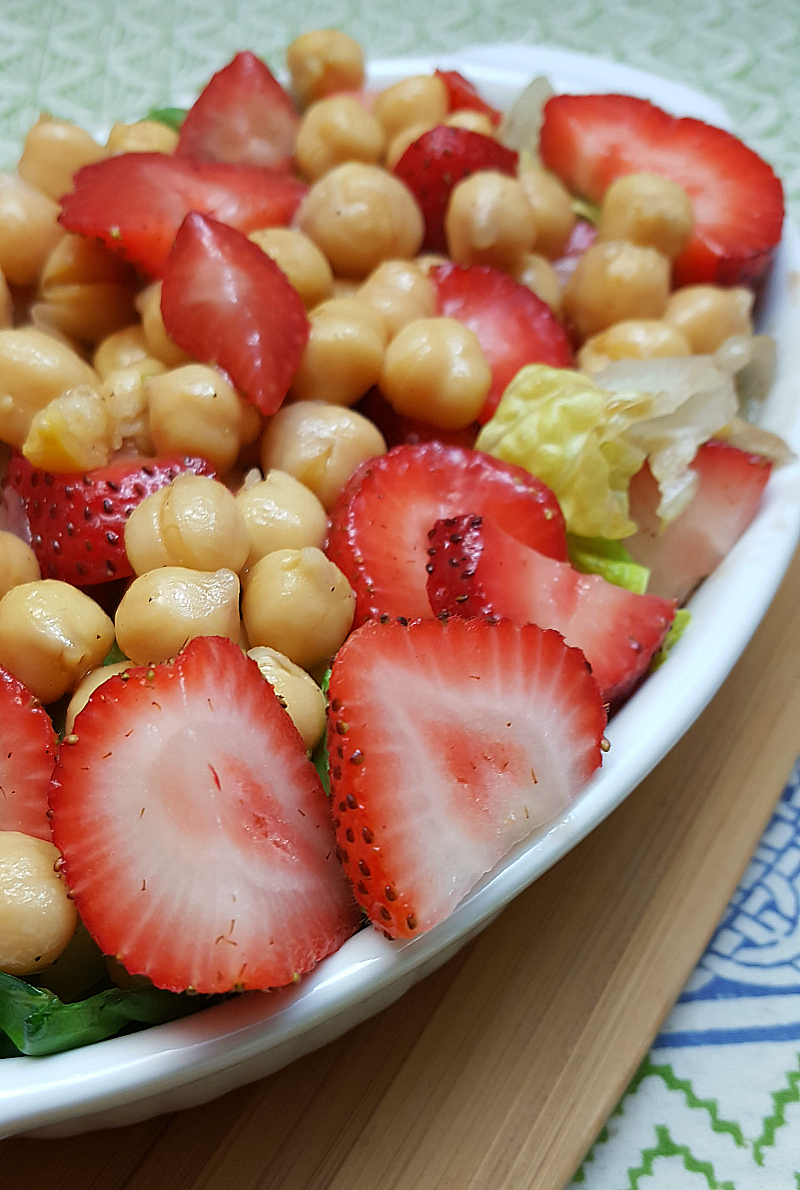 Today we had a protein rich salad that was still refreshing, but a more nutritious choice.
Chickpeas (aka garbanzo beans) are a good source of protein and they are budget friendly.
Since strawberries are in season and cheap, this meal that served four adults only cost a few dollars.
I also felt a whole lot better after eating this salad than I did after that mango slushie.
Since it only took a few minutes to prepare, it was the perfect choice for a Summer meal.
If you'd like to make it ahead of time for a potluck or picnic, just wait to add the lettuce until just before serving.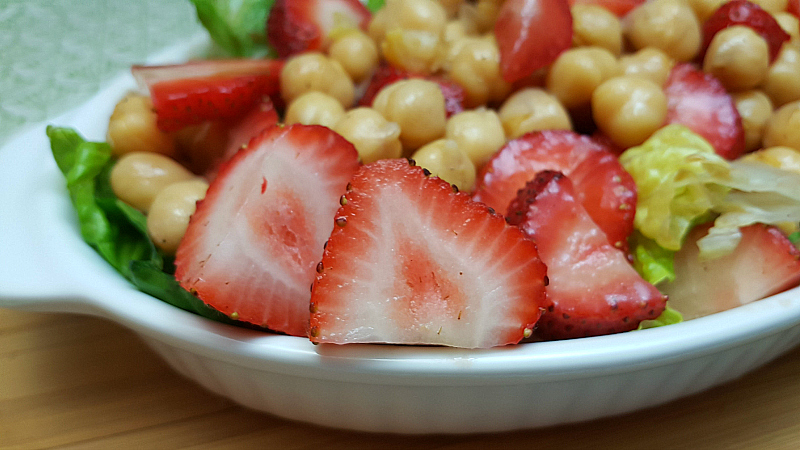 Strawberry Chickpea Salad Recipe
Ingredients:
2 15 oz. cans Chickpeas (Garbanzo Beans)
2 T Balsamic Vinegar
1 T Extra Virgin Olive Oil
1 T Lemon Juice
1 1/2 cups Strawberries, sliced
2 cups Romaine Lettuce, chopped
Salt and Pepper to Taste
Instructions:
Combine chickpeas, balsamic vinegar, olive oil, lemon juice and a pinch or so of salt and pepper in a large bowl.
Gently toss in strawberries and lettuce.
Serve immediately.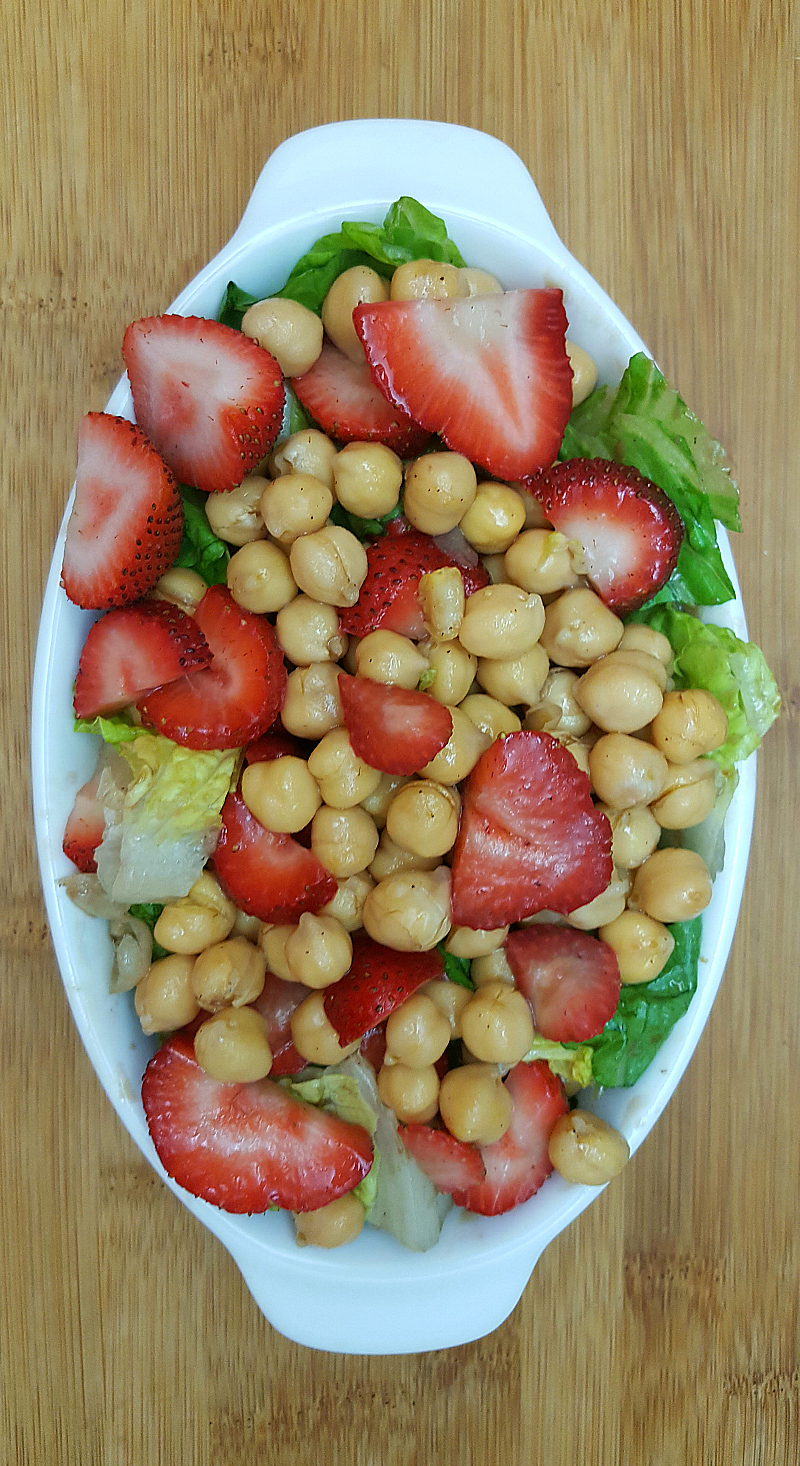 More from Mama Likes To Cook
Check out my salad recipes, so you can get more delicious inspiration.
Following are some of my favorite salad recipes:
Then take a look at the rest of my vegetarian recipes, so you can have even more delicious fun in the kitchen!