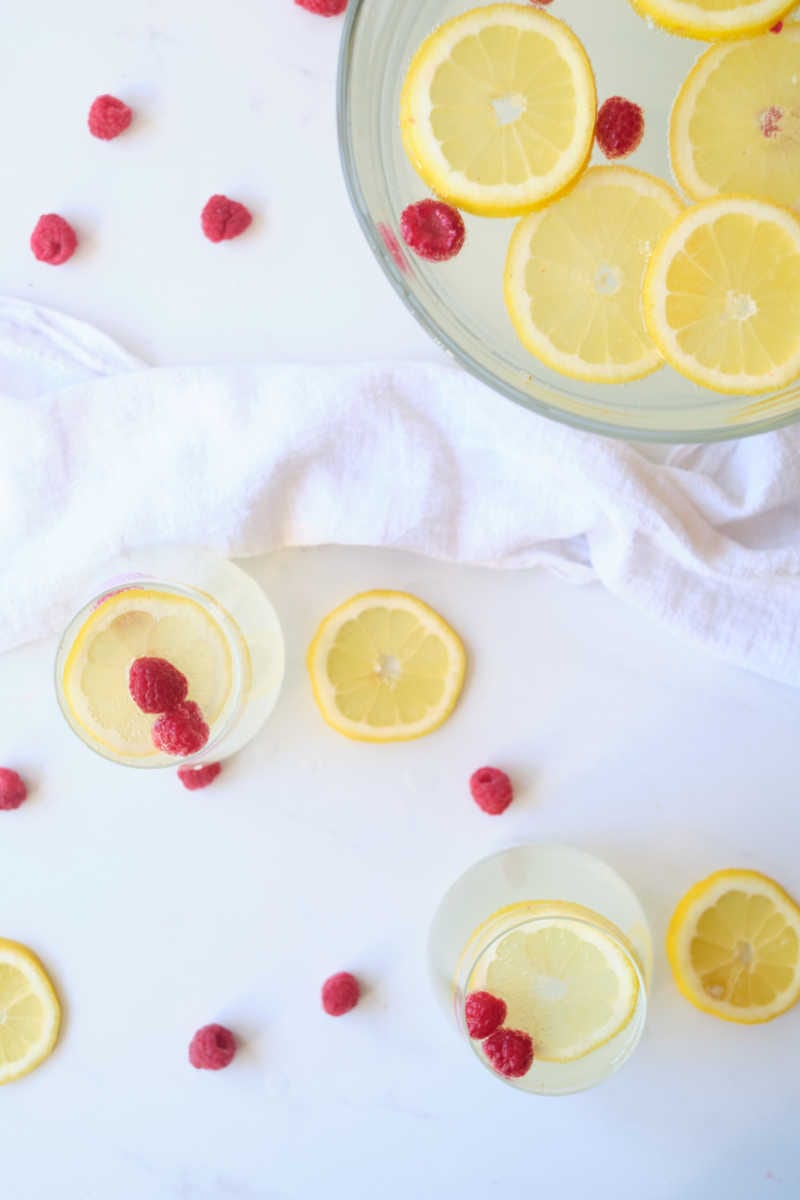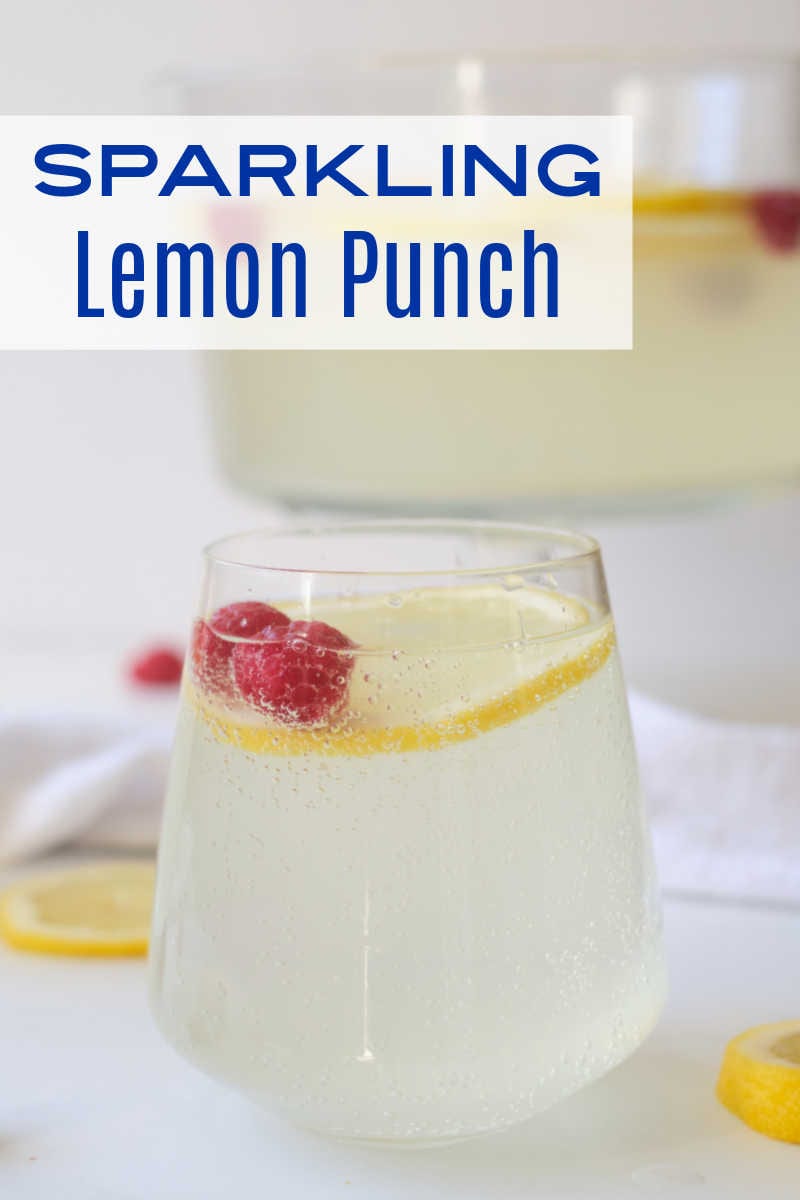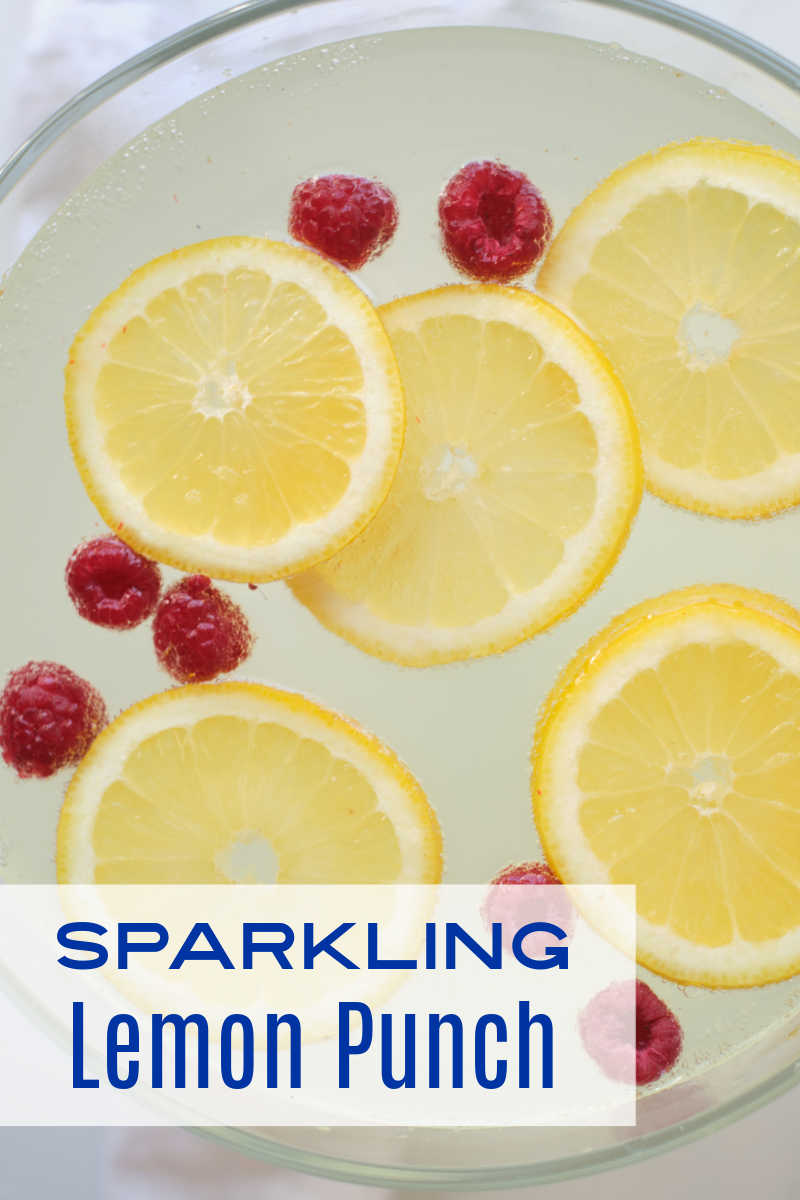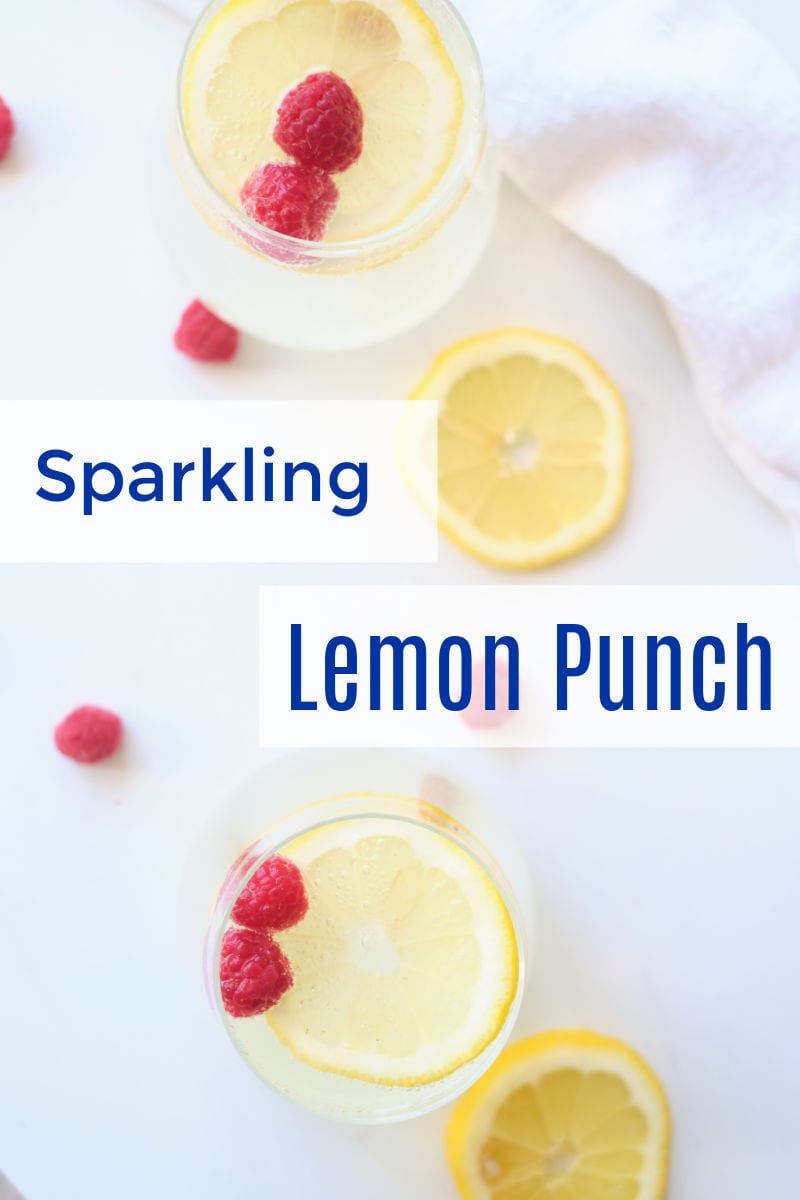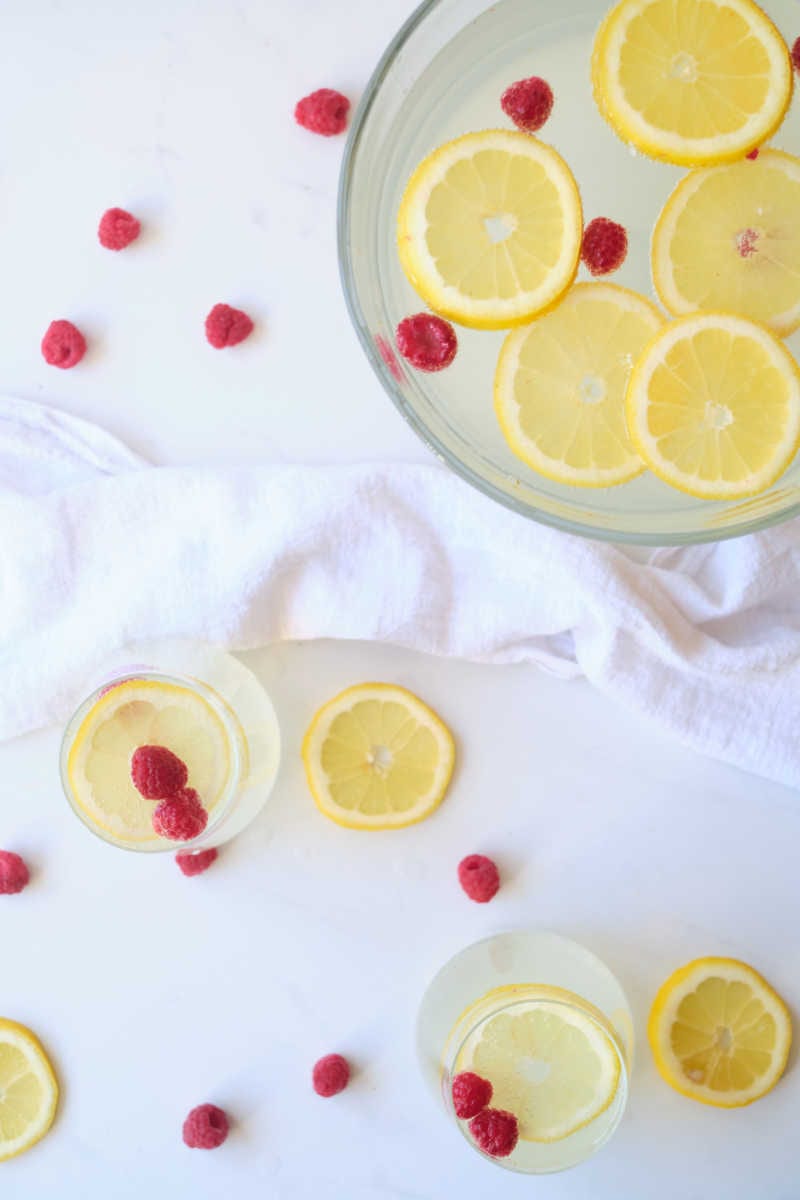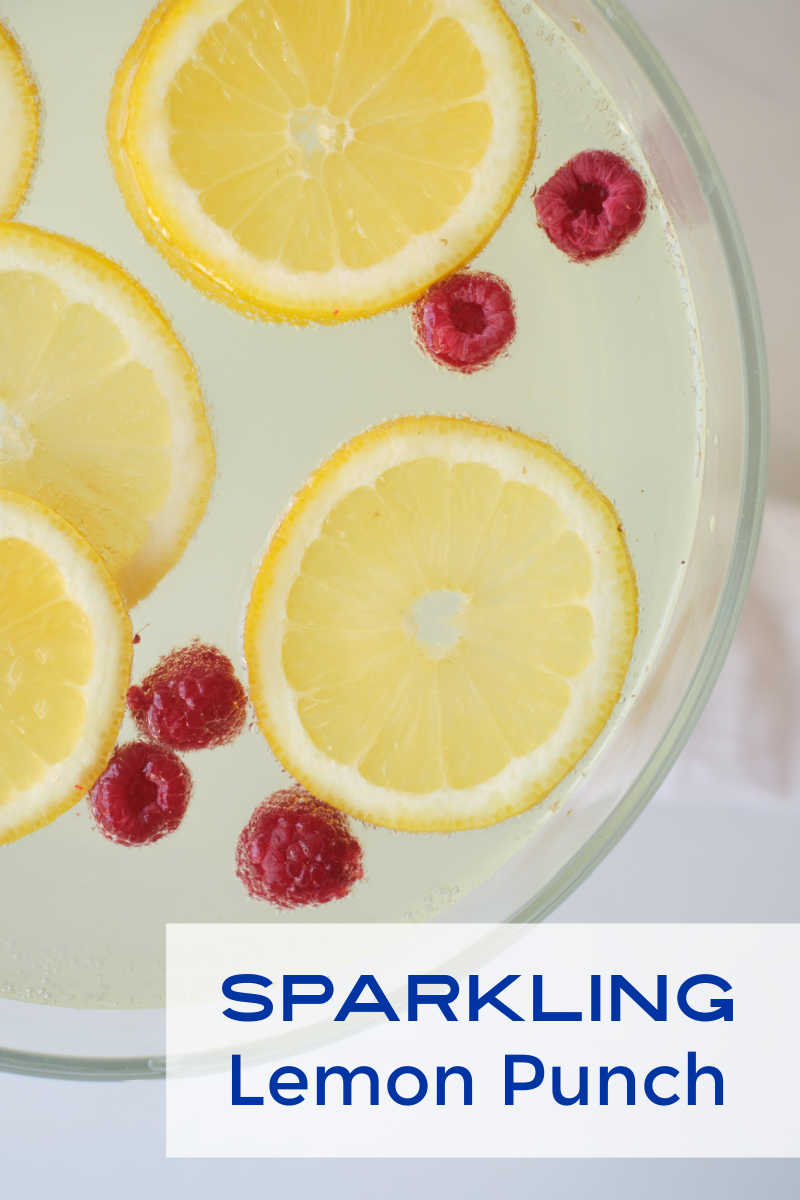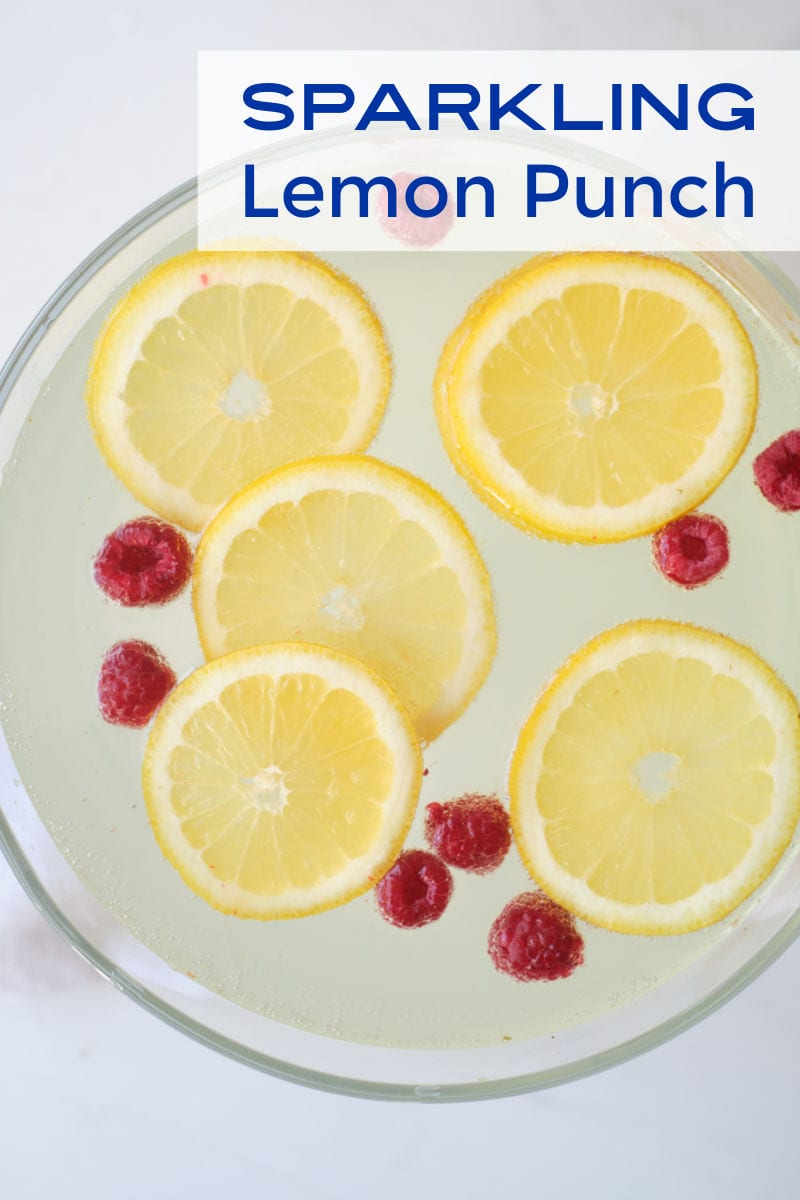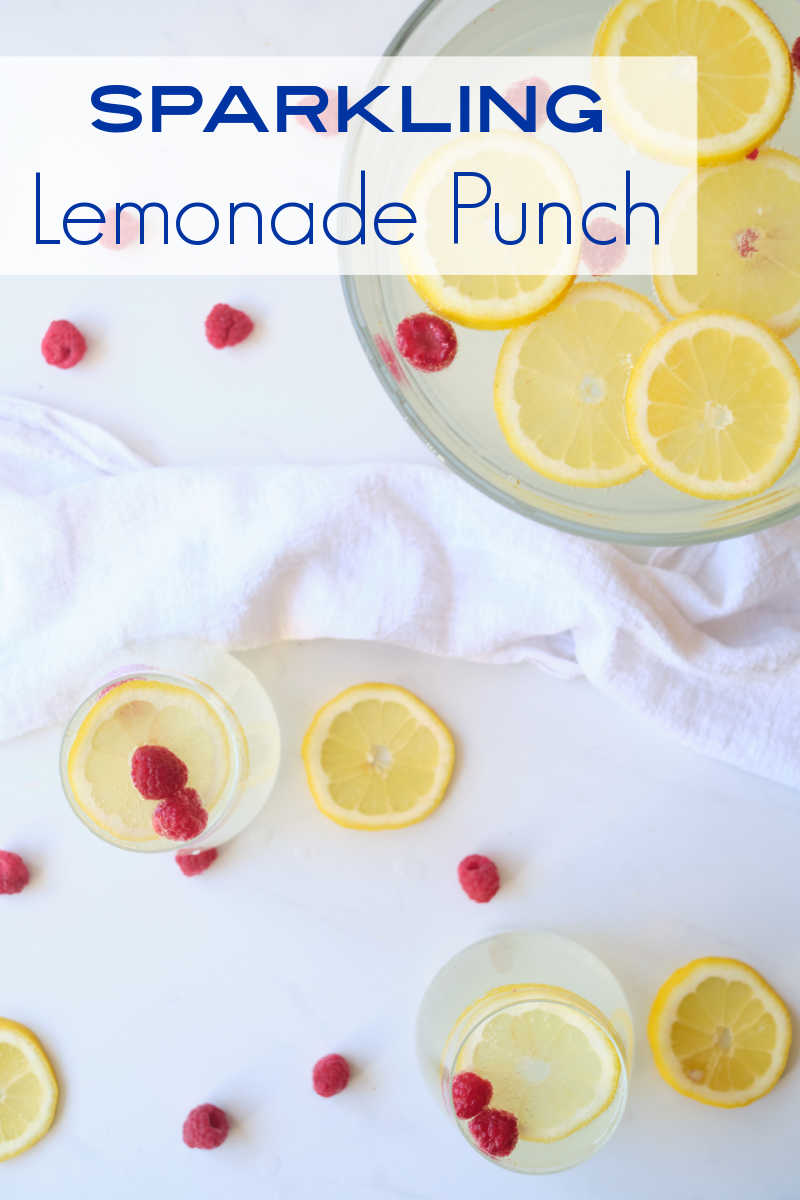 Lemonade Punch
(without alcohol)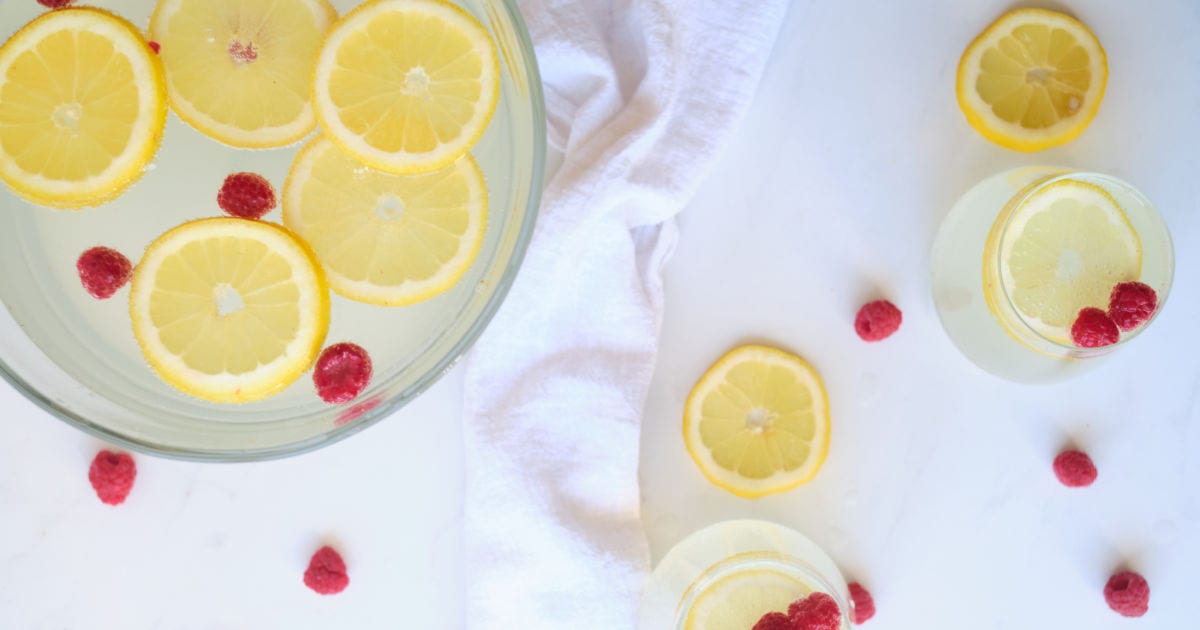 When you want a festive party punch without alcohol, make this sparkling lemonade punch garnished with lemon and raspberries.
This punch is really simple to make, but it sets the stage for fun.
Kids and adults will enjoy it, since the sparkling drink tastes good and doesn't contain alcohol.
The recipe calls for lemon lime soda, so choose your favorite brand.
Sprite, Sierra Mist or 7Up are fine, but so are budget friendly store brands or pricey craft brands.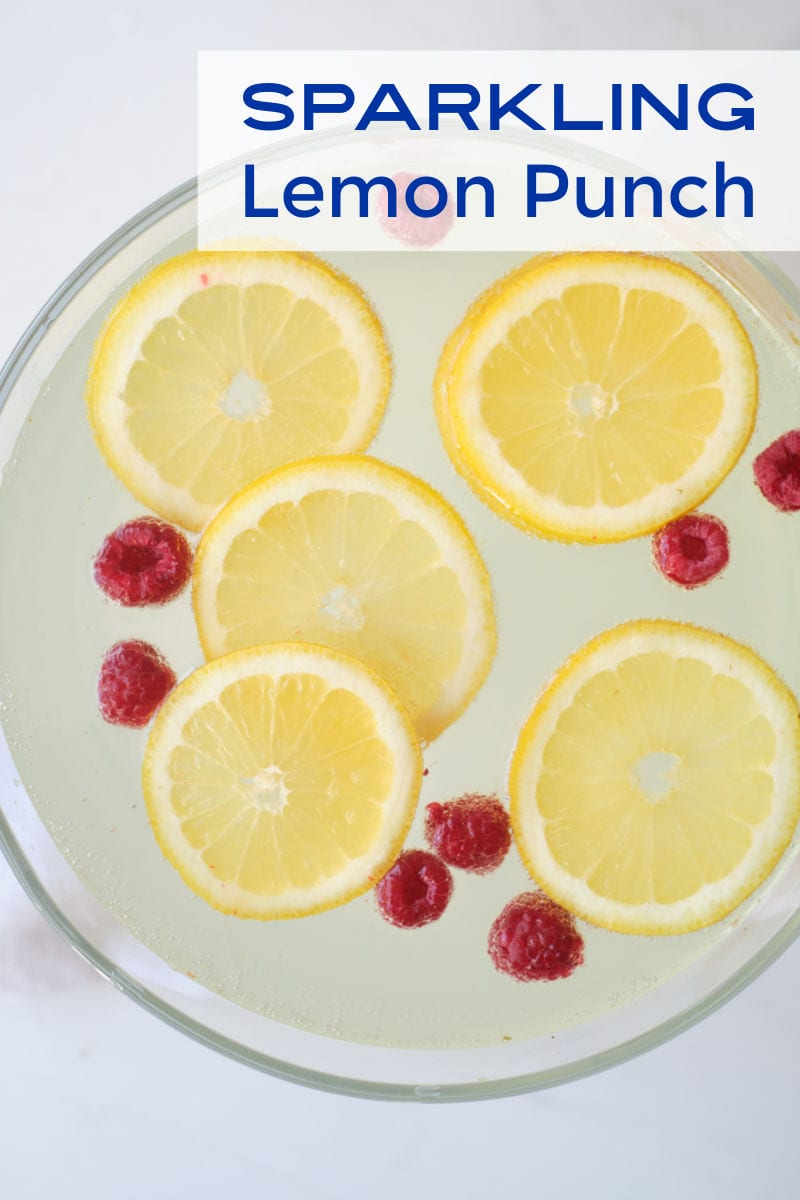 If you have a punch bowl, that's great for serving this beverage.
I have a trifle bowl that also works well for punch, so you may be able to find a creative alternative in your cupboard.
When you ladle servings of punch, scoop up a lemon slice and a couple of raspberries for each glass.
The lemon punch looks pretty in the punch bowl and in the individual glasses.
Enjoy!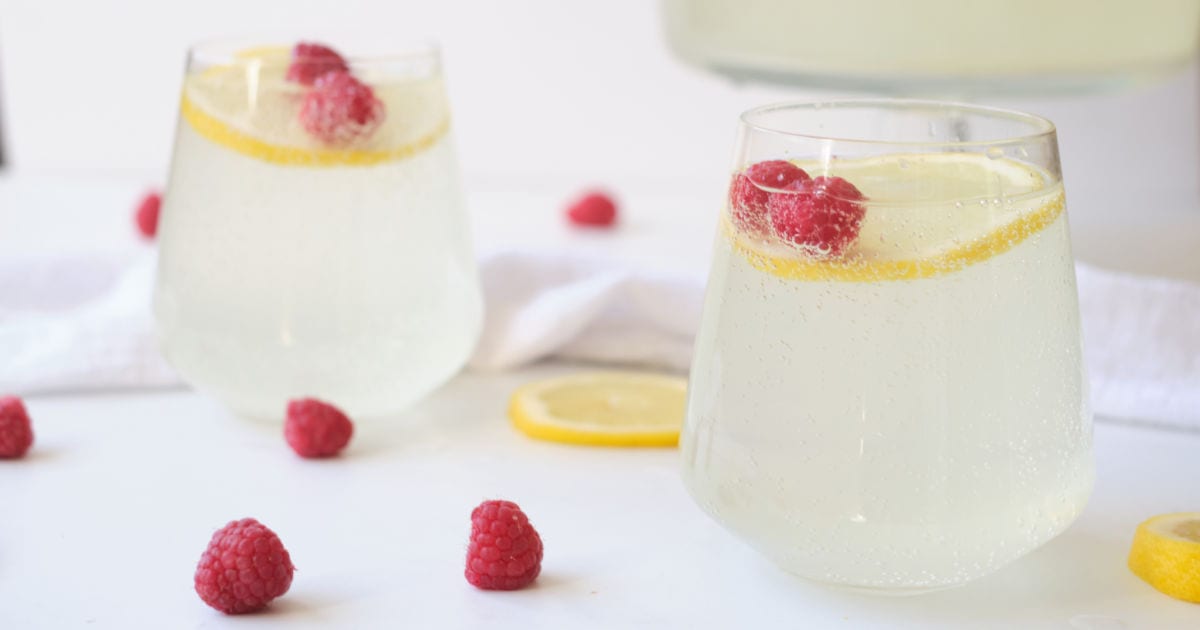 Sparkling Lemonade Punch Recipe
Prep time: 10 minutes
Total Time: 15 minutes
Serves: 12
Ingredients
12 oz. can Frozen Lemonade Concentrate, thawed
8 cups Lemon Lime Soda
2 cups Water
Lemon Slices
Raspberries
Supplies
Punch Bowl (or Trifle Bowl)
Ladle
Instructions
1) Thaw the frozen lemonade concentrate and combine it with the lemon lime soda and water in the punch bowl.
2) Stir gently, so the concentrate is thoroughly dissolved.
3) Garnish with lemon slices and fresh raspberries.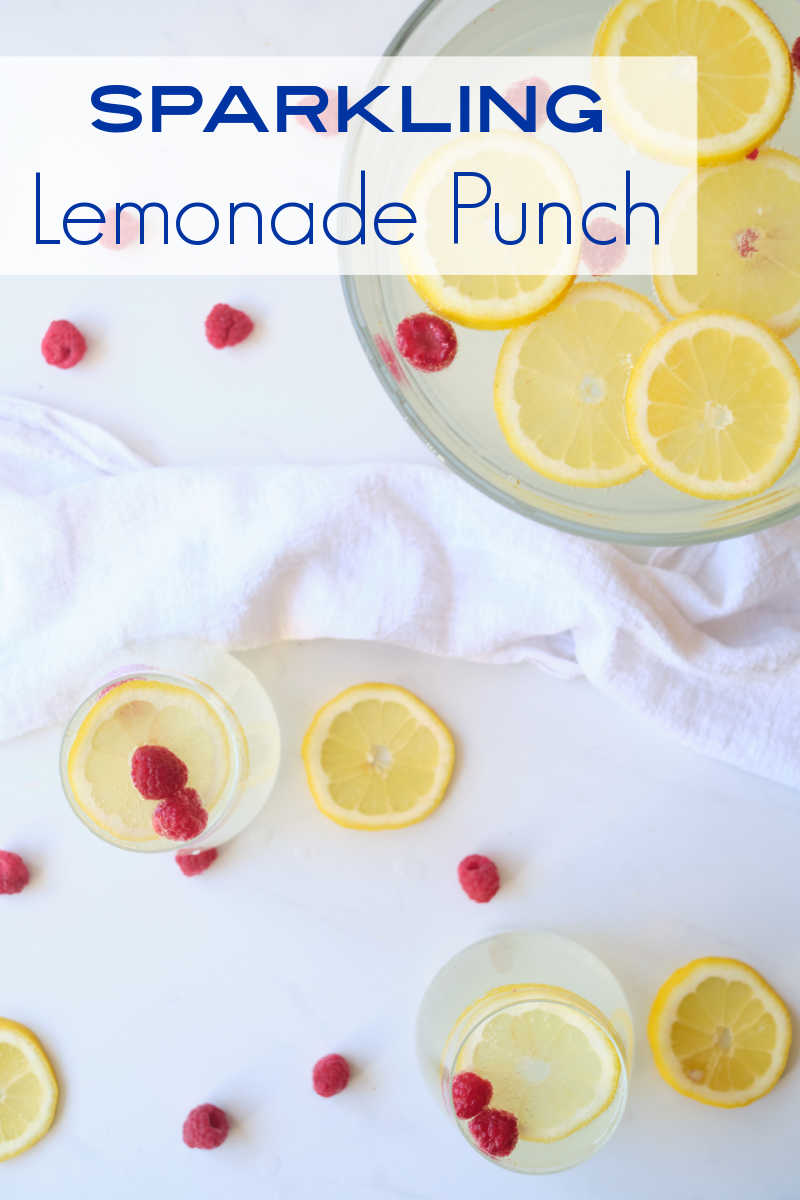 More from Mama Likes To Cook
Check out my beverage recipes, so you can get more tasty inspiration.
Following are a few of my other delicious smoothie recipes:
Then take a look at the rest of my vegetarian recipes, so you can have even more delicious fun in the kitchen!