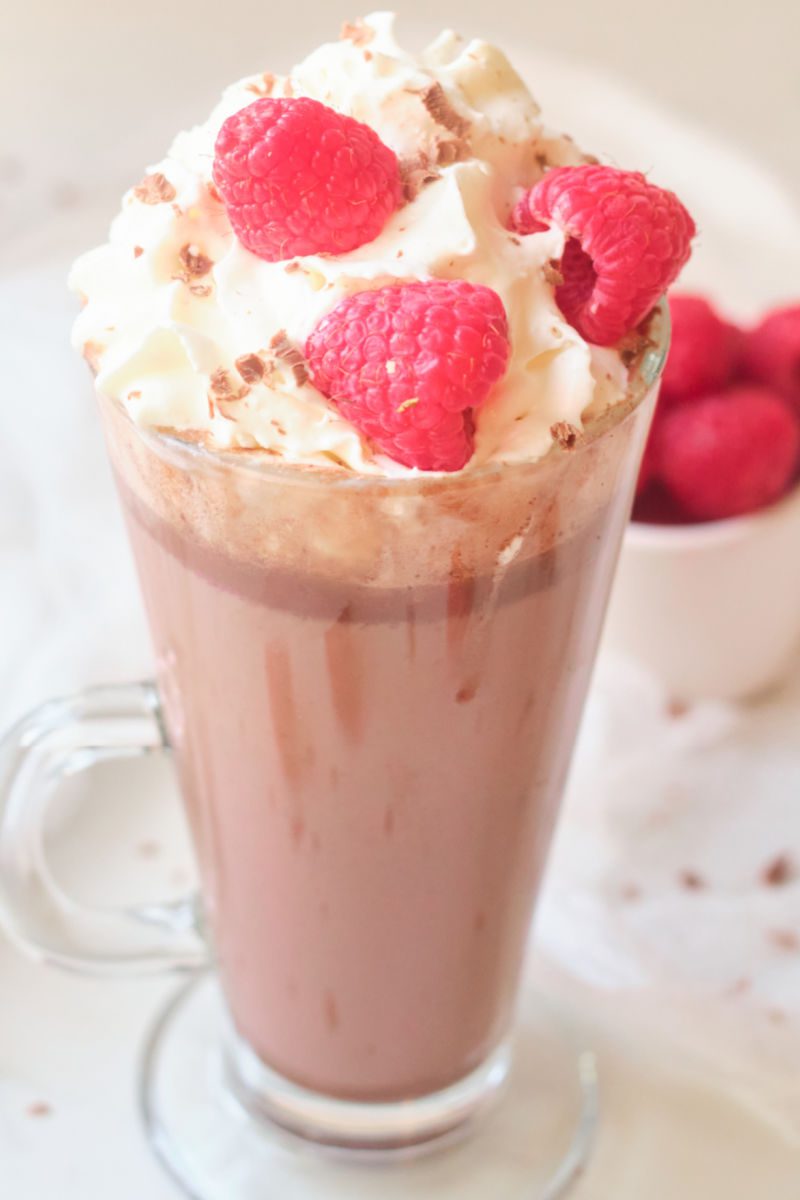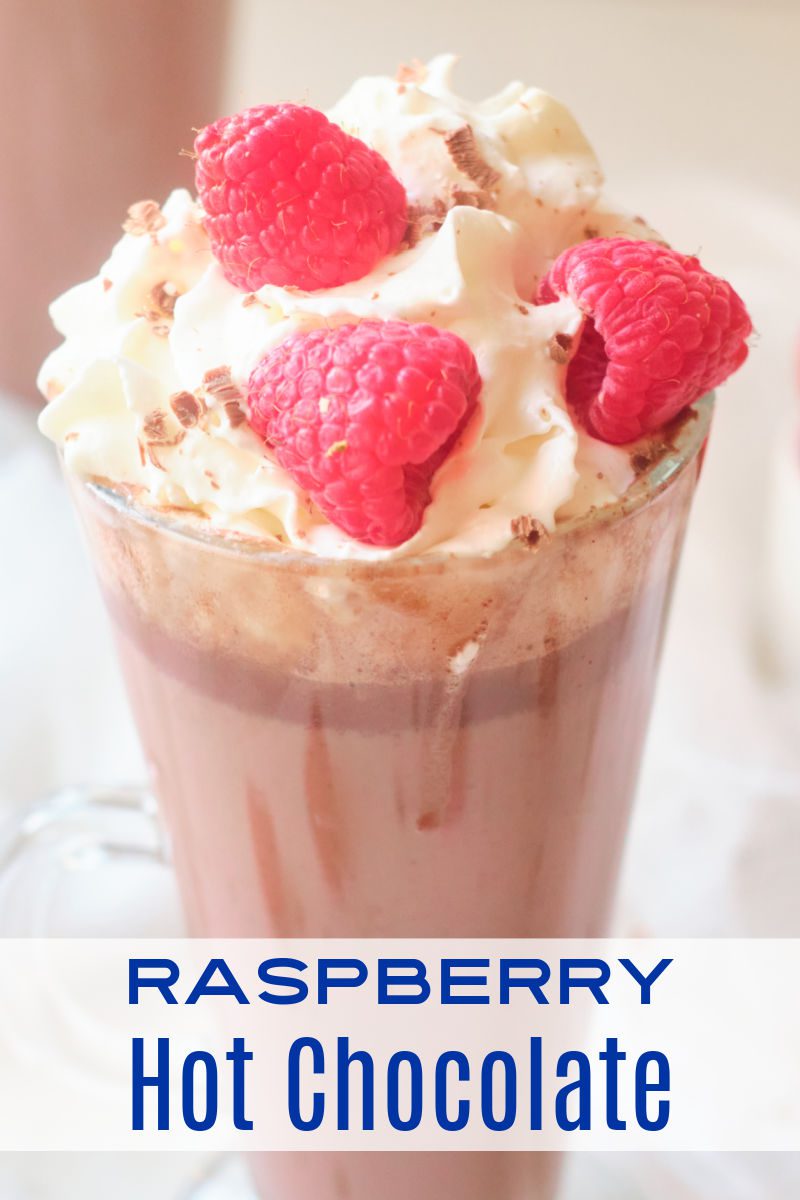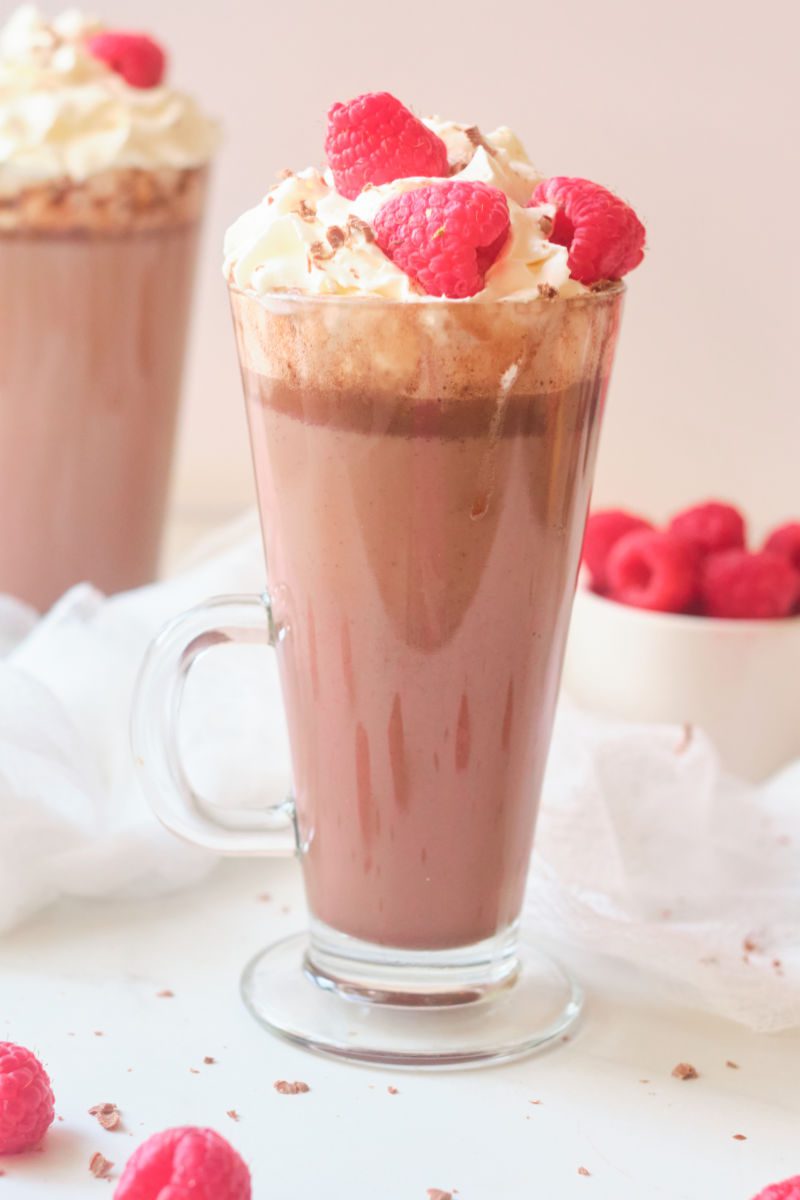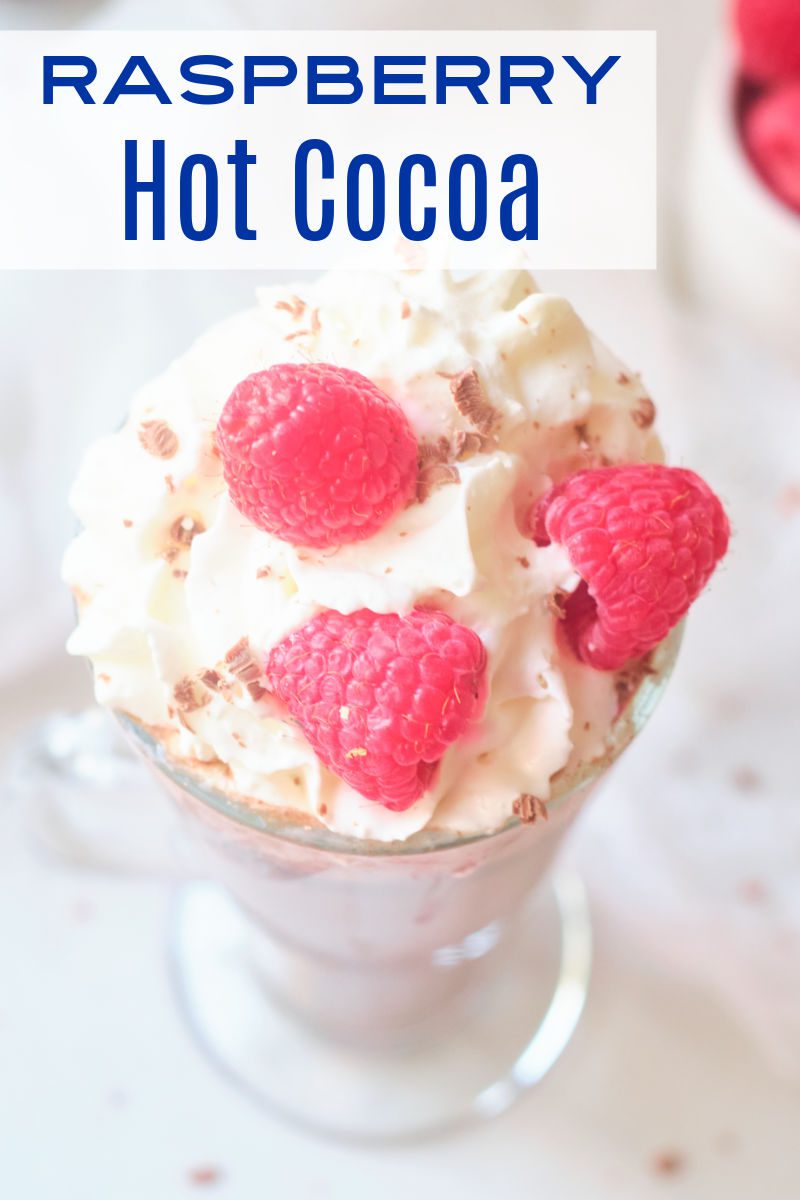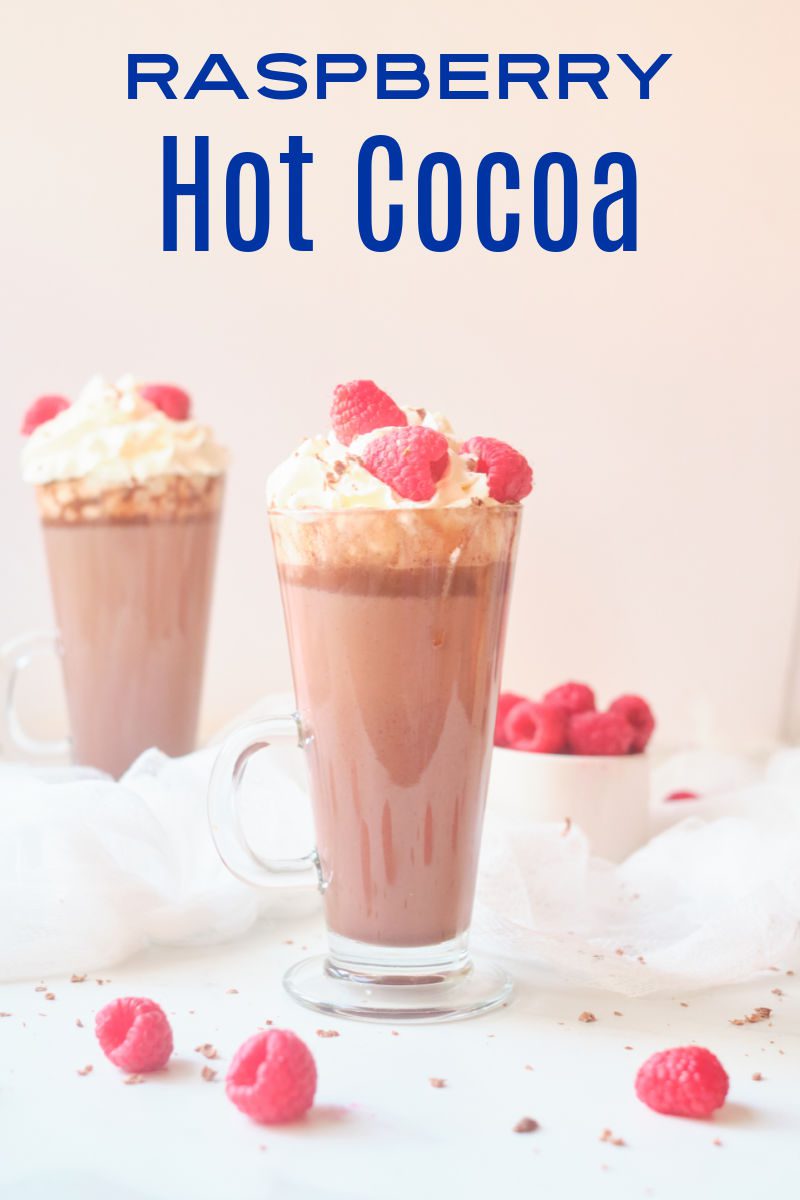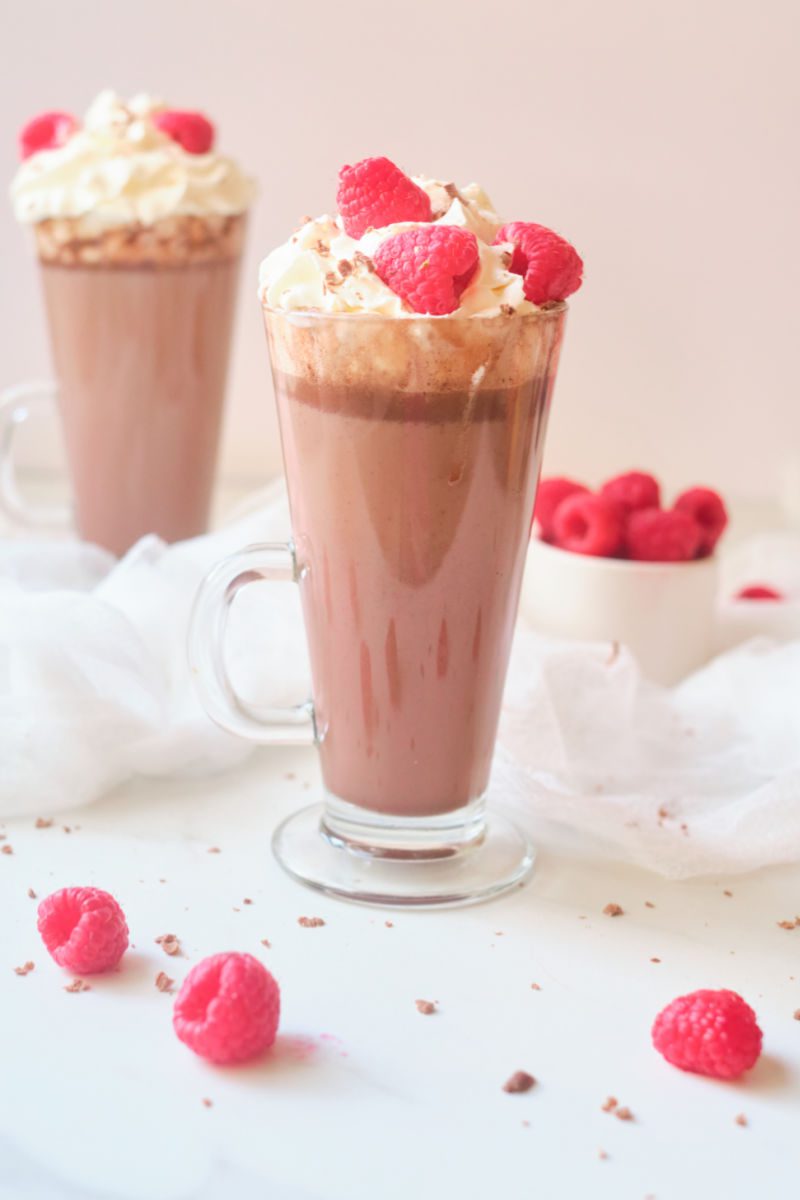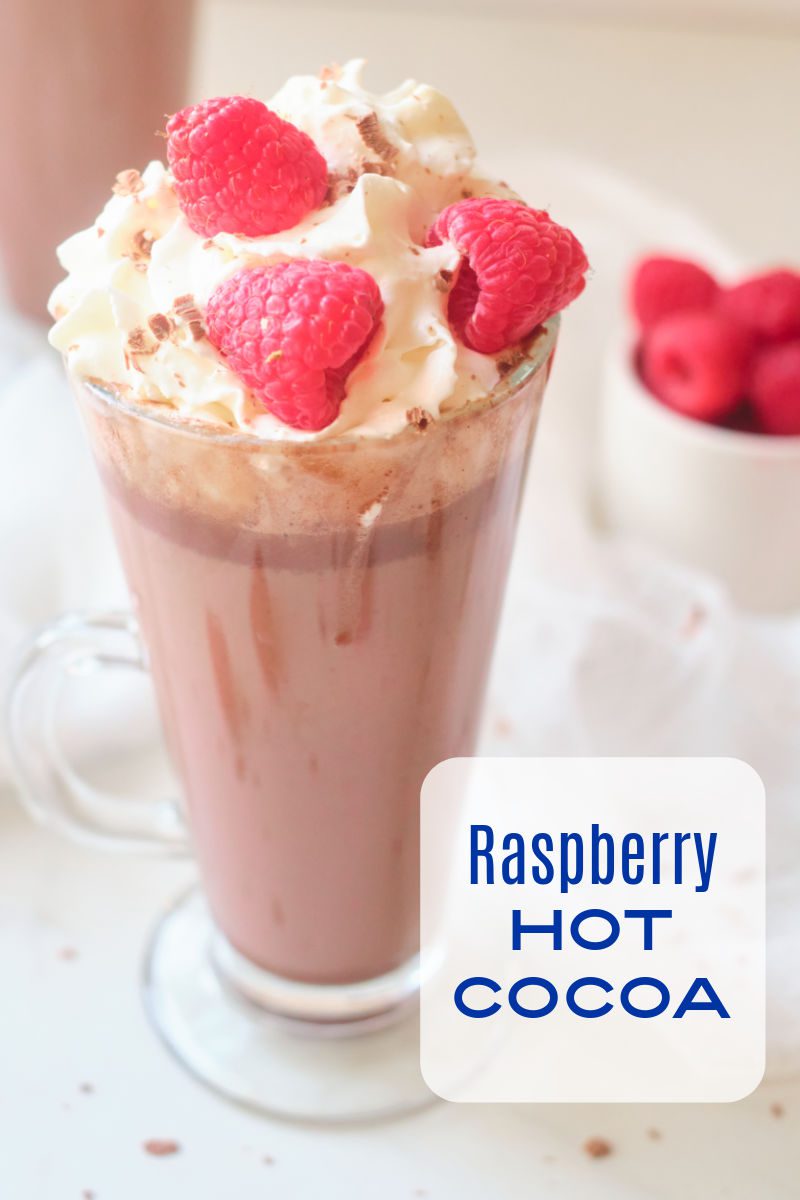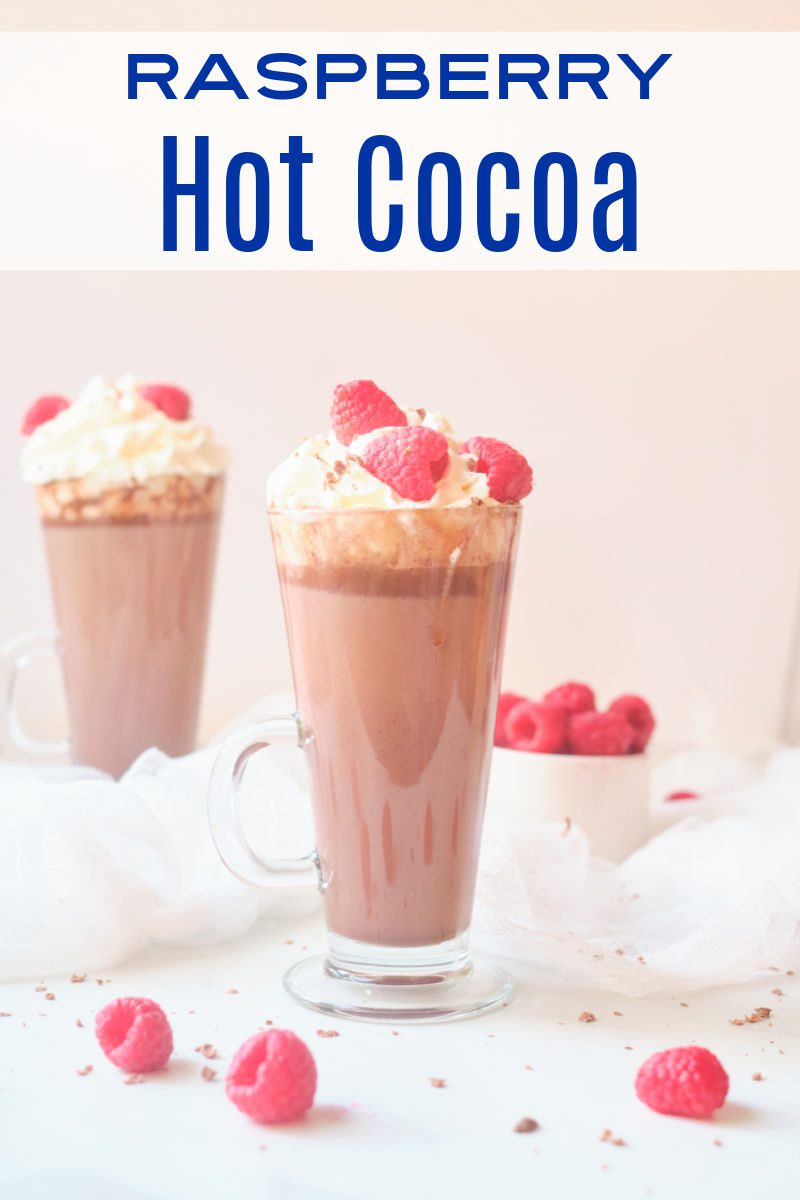 Homemade Raspberry Hot Chocolate Made With Fresh Raspberries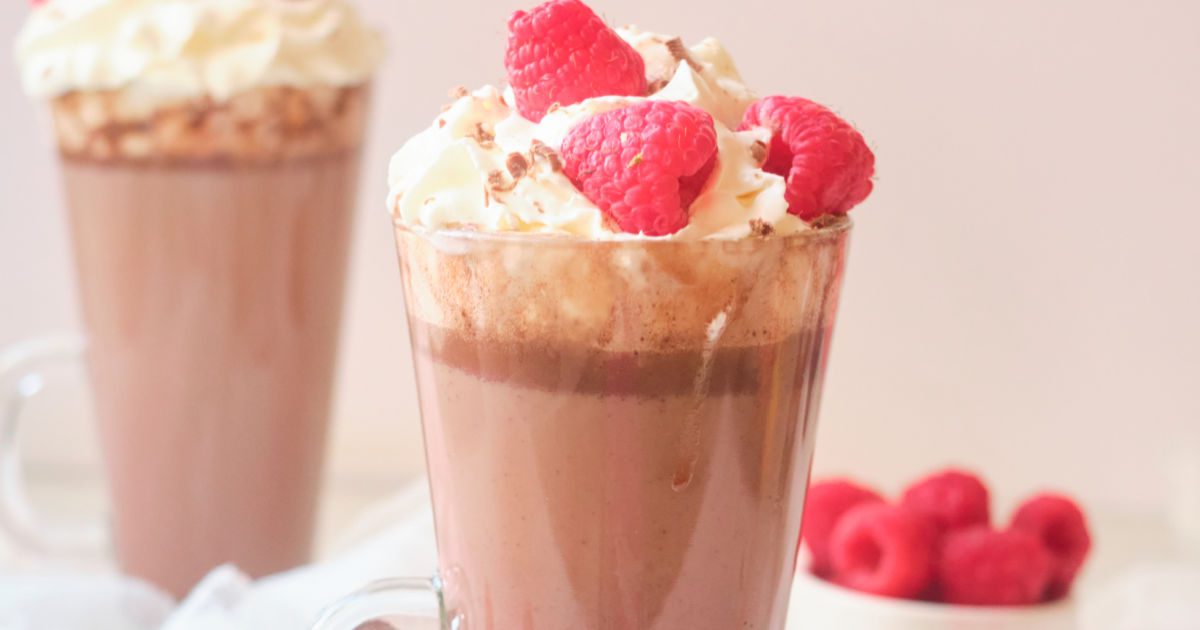 Learn how to make this delicious milk chocolate raspberry hot cocoa recipe.
The warm chocolate drink is the perfect way to warm up on a cold winter day.
Chocolate with a hint of raspberry is just what the doctor ordered to delight both adults and children.
I will show you how to make raspberry hot chocolate that your whole family can enjoy anytime or as part of your holiday celebrations.
Hot cocoa season has arrived, and this recipe just may end up being one of your new favorite hot chocolate recipes.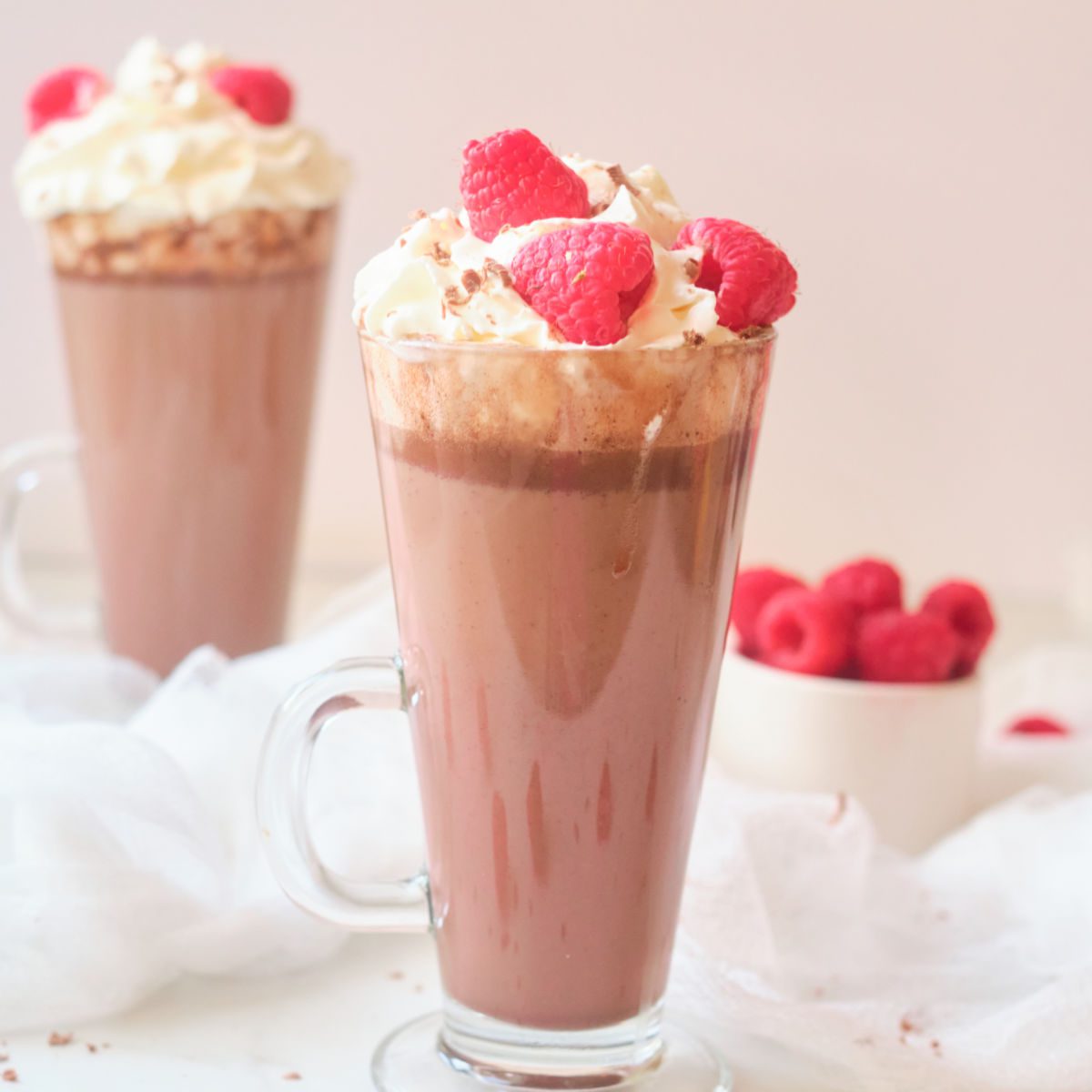 Is This Hot Cocoa Vegetarian?
Yes!
This hot chocolate recipe is vegetarian, but it is not vegan as it calls for milk and there is dairy in the milk chocolate.
There is some sugar in the milk chocolates, but no extra sugar is added to the beverage.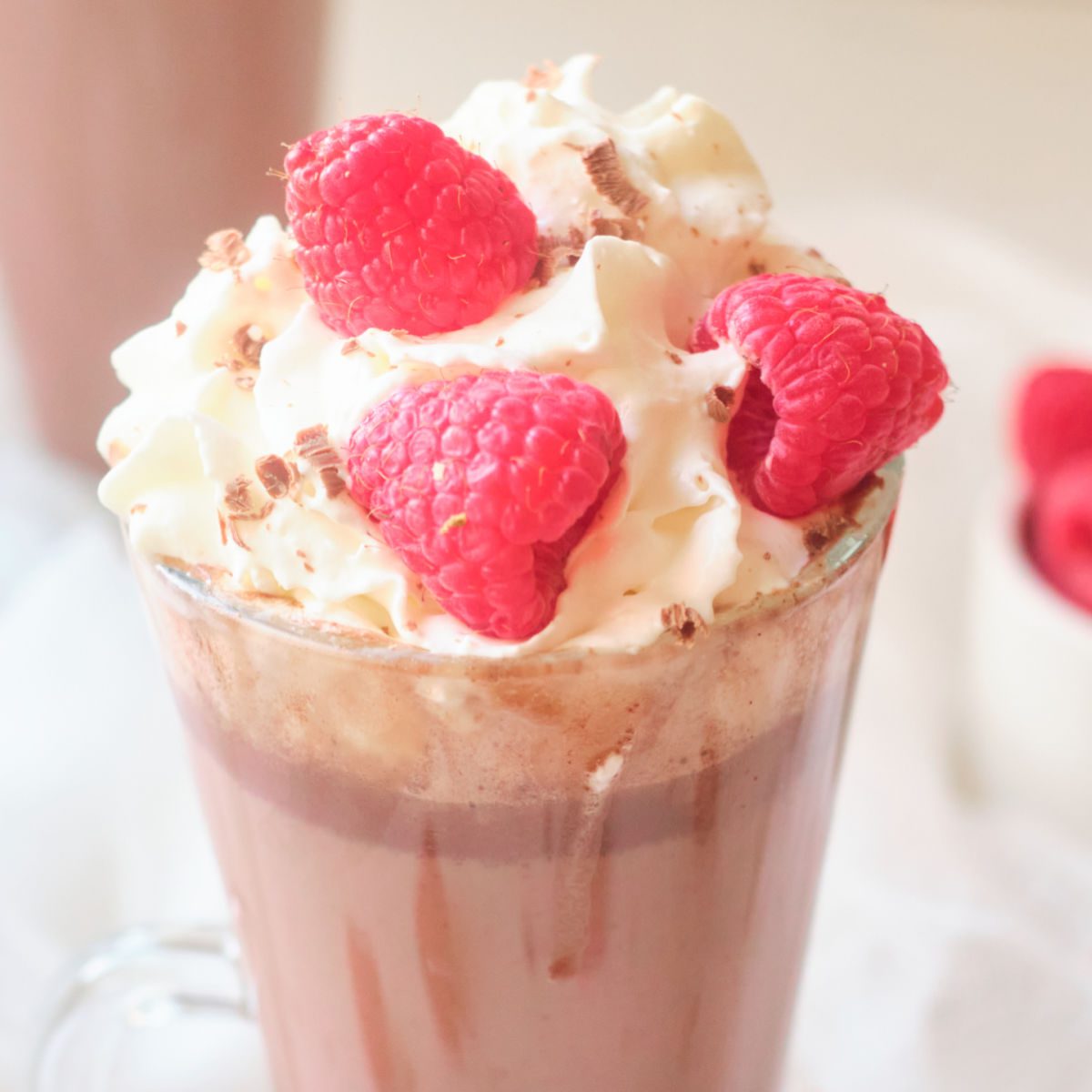 Can This Hot Chocolate Recipe Be Gluten Free?
Yes!
If you need to make sure this recipe is gluten-free, be careful when choosing the kind of milk chocolate you will use.
Milk chocolate doesn't naturally contain gluten, but cross contamination can be an issue with some brands.
Make sure you choose a quality melting chocolate brand that is specifically labeled as being gluten-free, if this is a concern to you.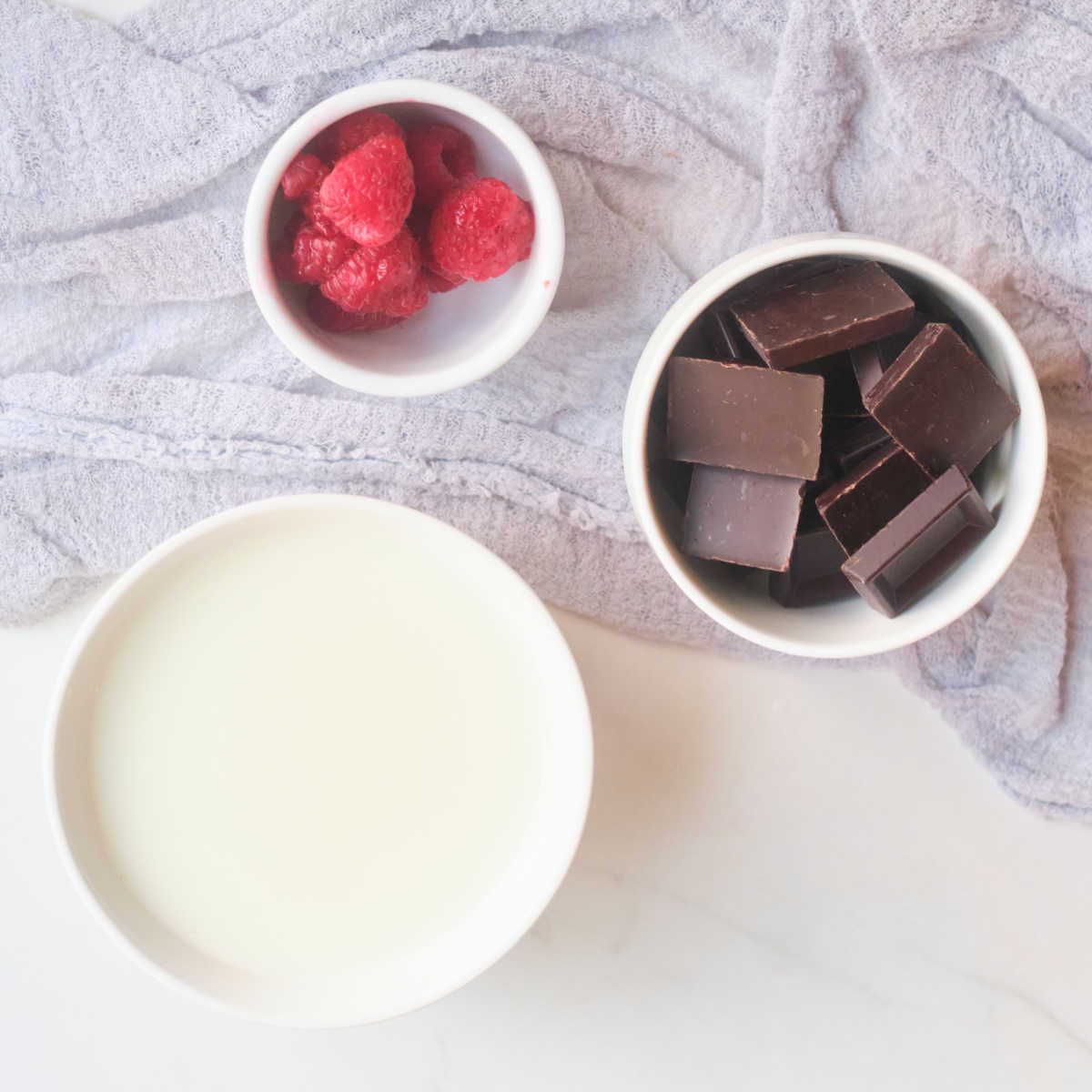 Are Frozen Berries OK If I Don't Have Fresh?
I love fresh raspberries, but understand that good ones are not always available and in season.
Frozen raspberries can be thawed to use in the hot chocolate, so you can change that part of the recipe.
The fresh berries are also pretty as a garnish on top of the warm drink.
If you are using frozen berries in the drink, you may want to skip using them as a garnish and just use whipped cream.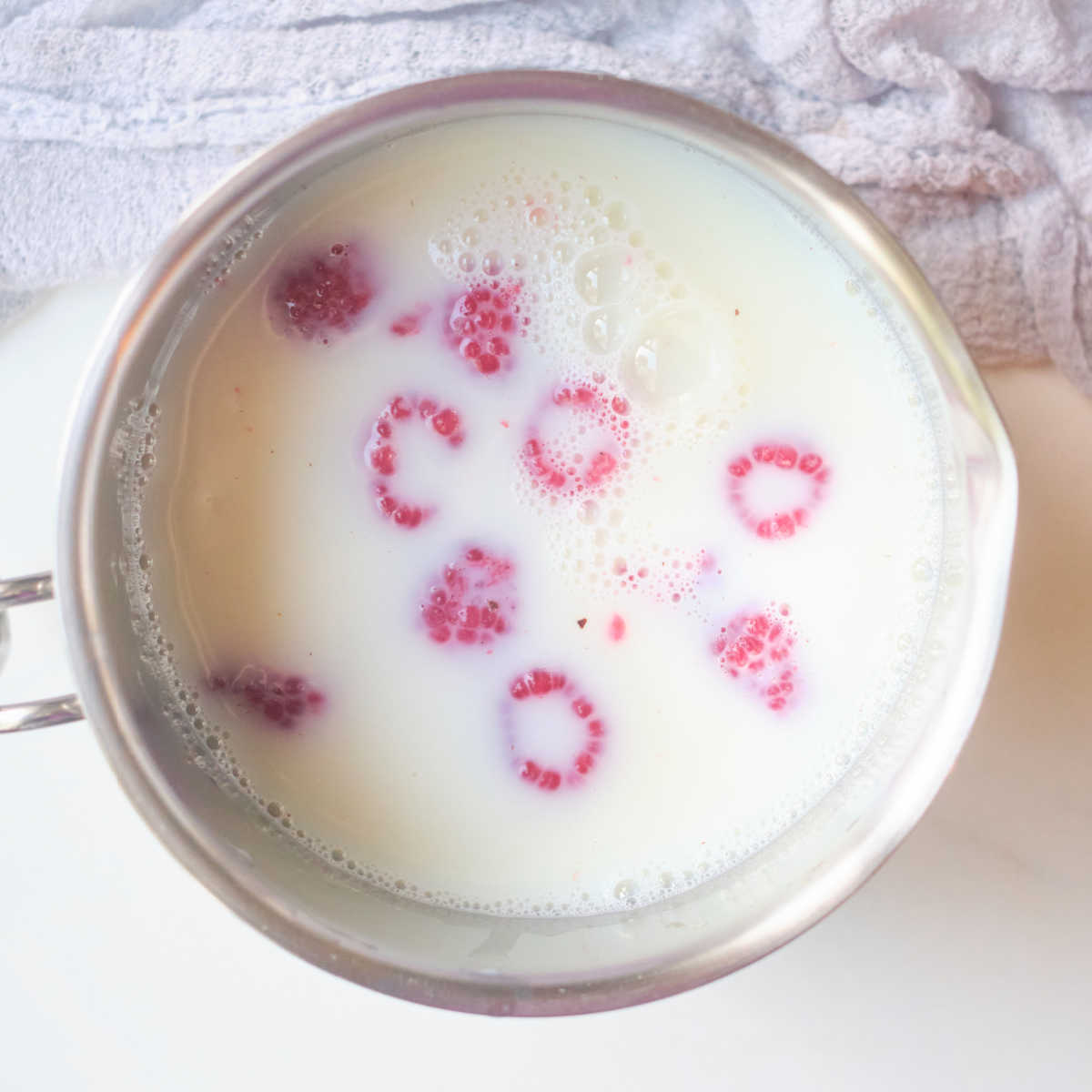 Can I Substitute Another Type Of Berry, If I don't have Raspberries?
Yes!
Substitutions are fine for the raspberries listed in this recipe.
Bright red raspberries look pretty for the holidays and the sweet tart taste is great with milk chocolate, but use what you'd like.
Strawberries or blueberries would be my first choices for alternate berries for the fruit hot cocoa.
Another option would be to use sweet dark cherries, if raspberries aren't available or if you'd just like something different.
In general, berries or cherries and chocolate taste great together, so an alternate can be delicious, too.
The fruit gives the hot chocolate flavor and makes this a fun warm beverage for all ages.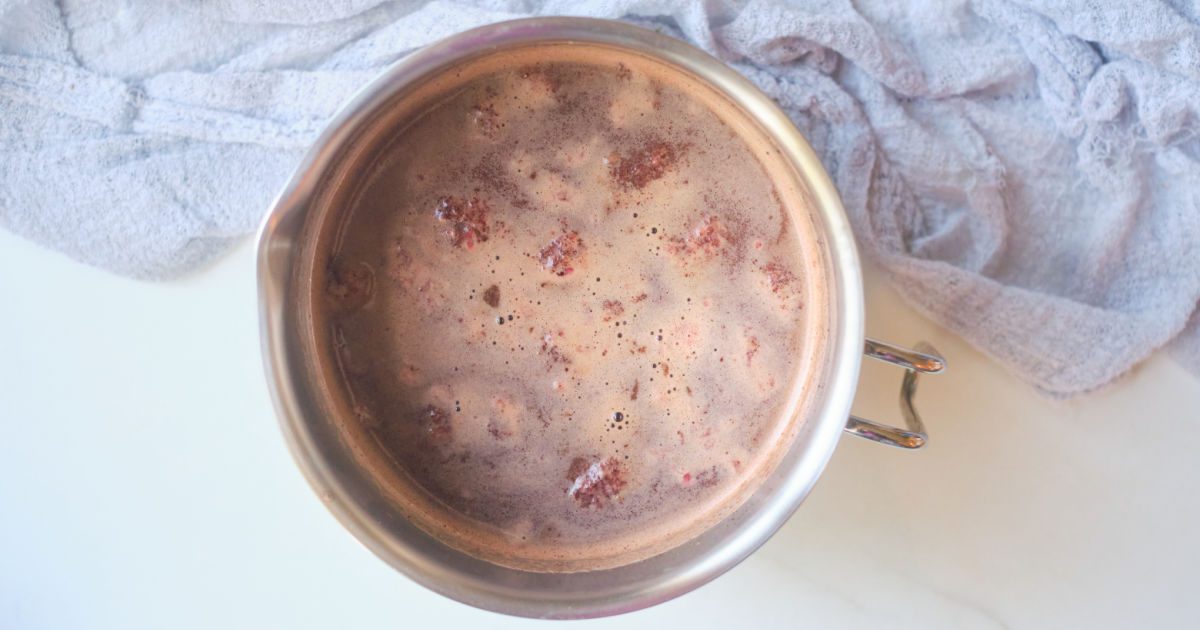 What Type of Garnish For Raspberry Hot Cocoa?
I've used a simple garnish of whipped cream and fresh raspberries, which is pretty and tastes good.
I'm not a big marshmallow fan, but those of you who are may want to add some mini marshmallows to the top of your fruity hot chocolate.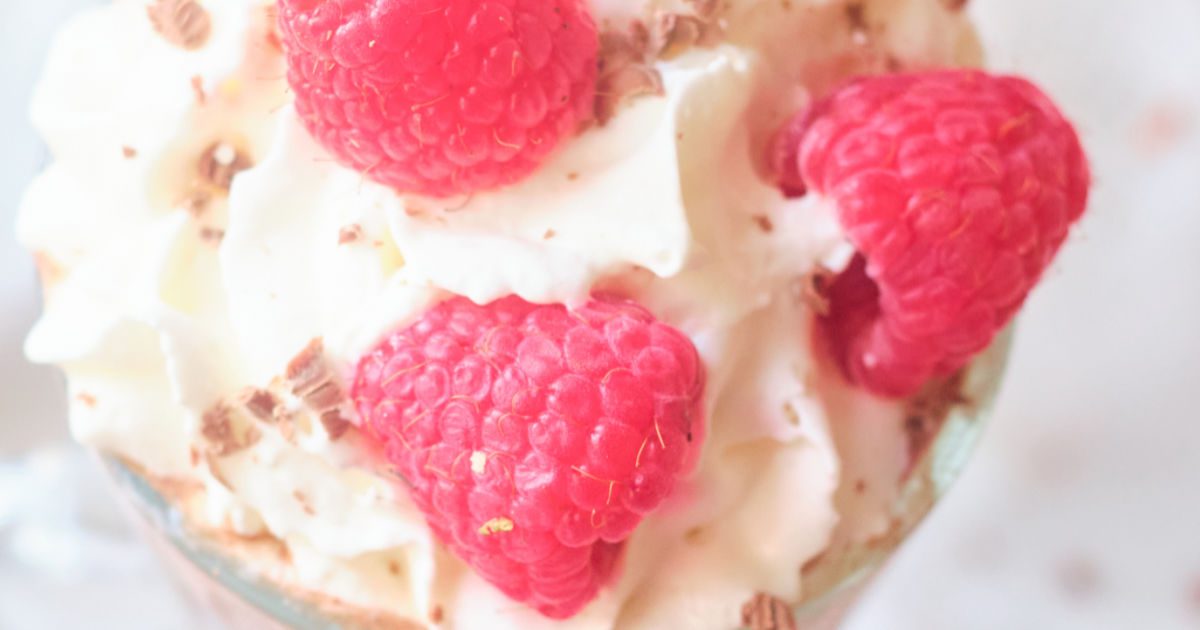 Is It Easy To Adapt This Recipe To Serve A Crowd?
Yes!
This is a lovely recipe to make for yourself, when you are having a cozy evening at home alone.
It is also wonderful to serve as a special treat for your family, friends and neighbors at home or in the backyard.
The recipe as written yields one serving, but you can easily do a little math and make enough for 2 or a crowd.
If you have a small child, they may want a half serving.
How to store leftovers
This recipe is best served warm right after you'd made it, but you can store leftovers in the refrigerator.
Then they can be reheated in the microwave or on the stove.
However, fresh is best, so plan ahead and try to make the right amount to drink right away.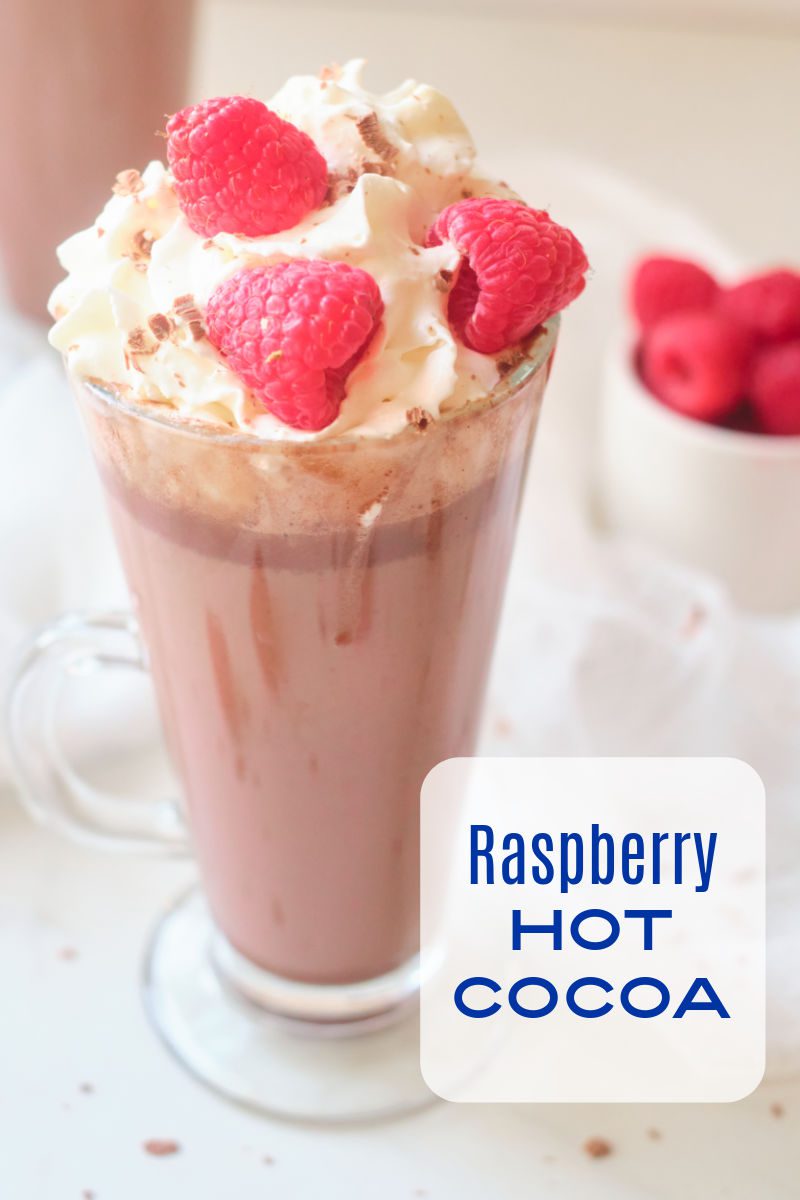 When should I drink hot cocoa?
You can drink hot chocolate whenever you'd like.
Hot cocoa is good on a chilly morning or as a special treat before bed.
It can also be a lovely pick me up in the afternoon.
Basically, it is good to drink hot cocoa anytime of the day or evening you get the urge.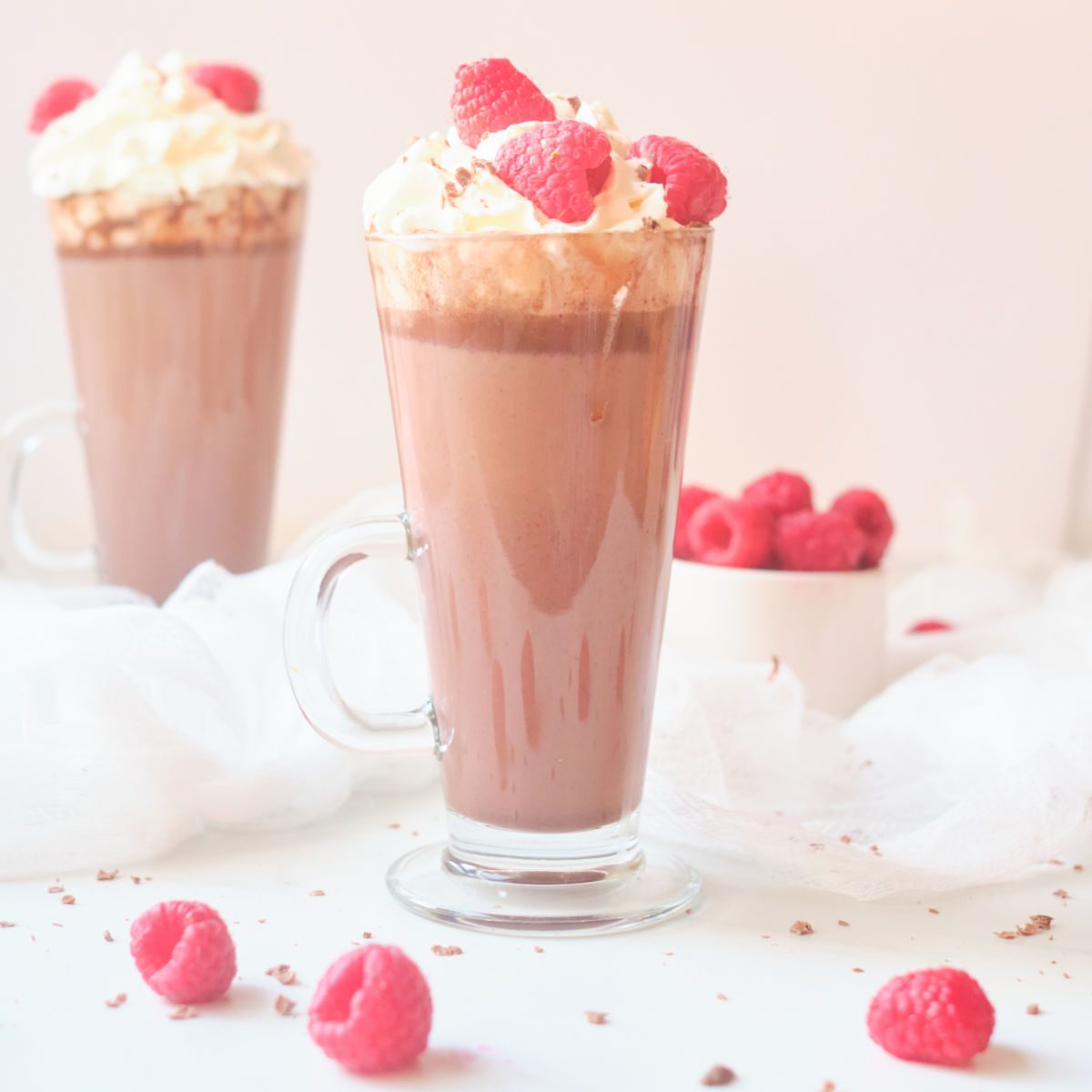 Prep time: 10 minutes
Total time: 30 minutes
Yield: 1 Serving
Ingredients
½ cup Milk Chocolate (Chocolate Bar or Chocolate Melting Wafers)
1½ cups Milk
½ cup Fresh Raspberries
Optional Garnish
Whipped Cream
Fresh Raspberries
Chocolate Shavings
Supplies
Measuring Cup
Saucepan
Spoon
Mug or Cup
Instructions
1) Place milk chocolate, milk and raspberries into a saucepan. Set stove to medium and stir occasionally until warm and chocolate is completely melted.
2) Remove from heat and let stand for 5 minutes.
3) Strain through a mesh strainer to remove raspberry seeds and bits.
4) To serve, pour into a mug and garnish with whipping cream and fresh raspberries.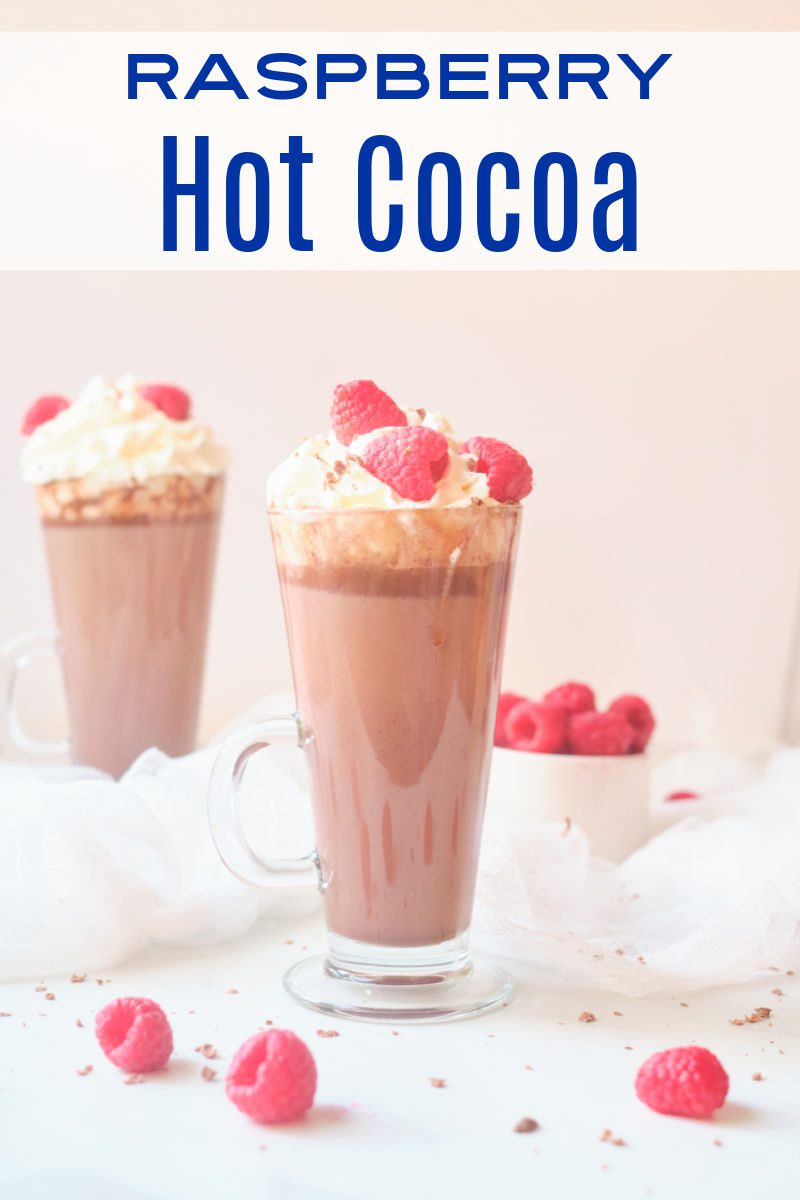 More from Mama Likes To Cook
Check out the rest of my vegetarian recipes, so you can get more great ideas for baking, cooking, blending and juicing.
Additional Warm Drink Recipes
Cookie Recipes For Cookies That Go Well With Hot Chocolate
Shopping Tips
For a beautiful assortment of kitchen necessities and gifts for the whole family, check out the deals at these familiar online stores. [affiliate links]
Are you ready to head back into the kitchen to cook up some delicious fun?