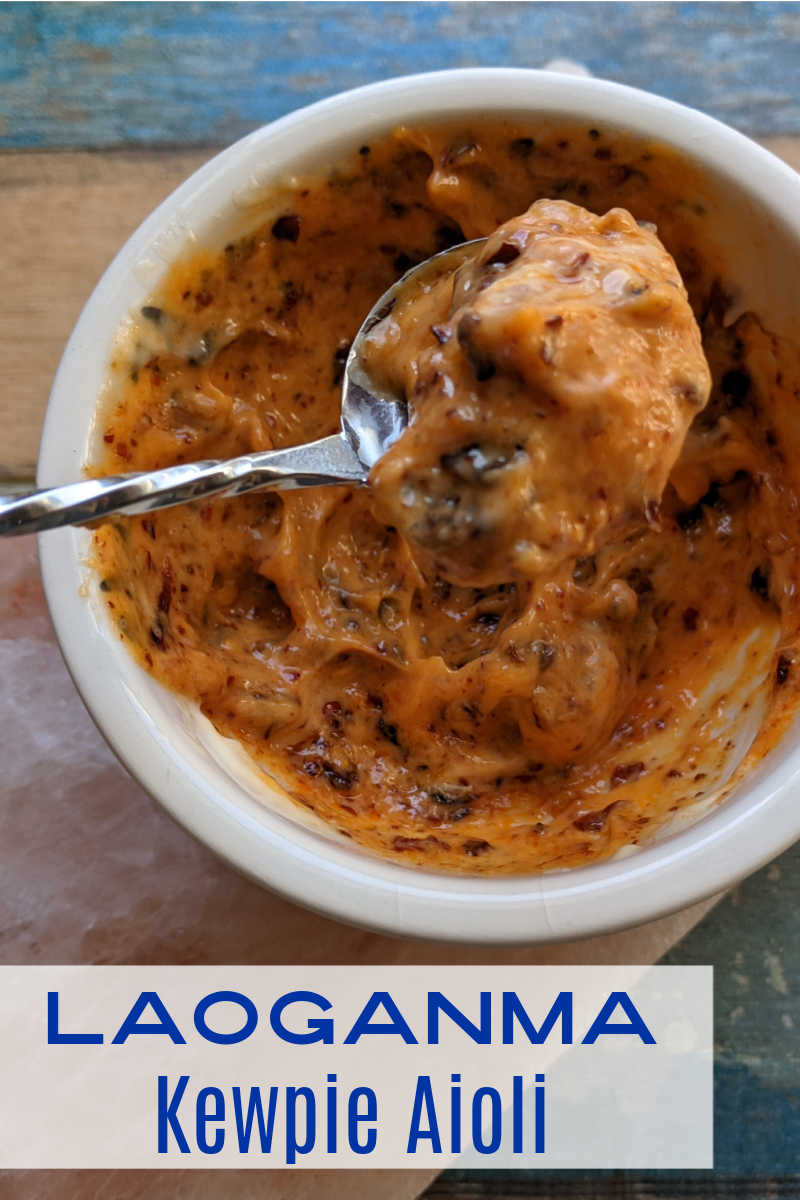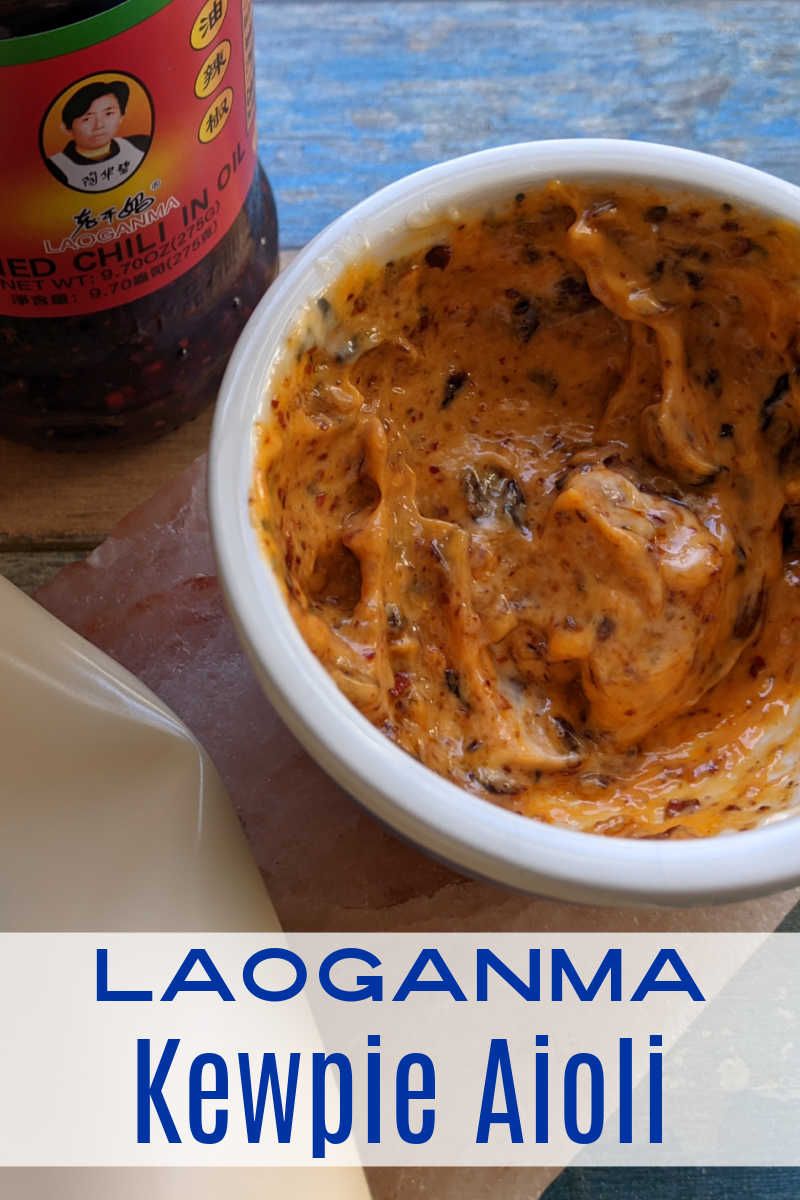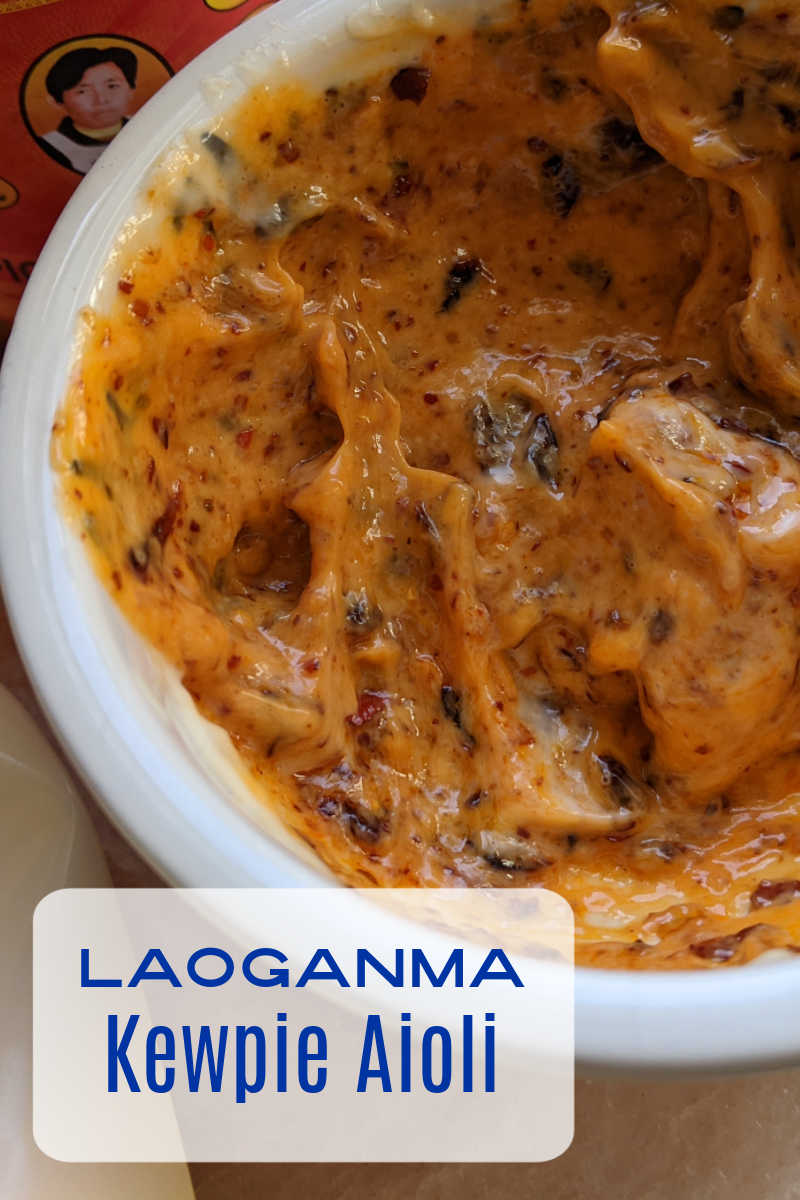 Best Ever Spicy Condiment Recipe
Learn how to make the best creamy spicy sauce with this easy Laoganma Kewpie Aioli recipe made with Chinese chili crisp and Japanese mayo.
Many of us have been eating at home more these days, so it is great to have a versatile condiment to add a kick of delicious flavor to just about anything.
Mediterranean aioli has been trending for awhile now, but I've got a great way to elevate that trend with two other trending condiments – Lao Gan Ma Chili Crisp from China and Kewpie Mayonnaise from Japan.
These three things come from different parts of the world, but they come together in one delicious, crave worthy condiment.
The sauce is creamy, spicy and it has a nice little crunch from the Lao Gan Ma.
Also, it is incredibly easy to make in your home kitchen.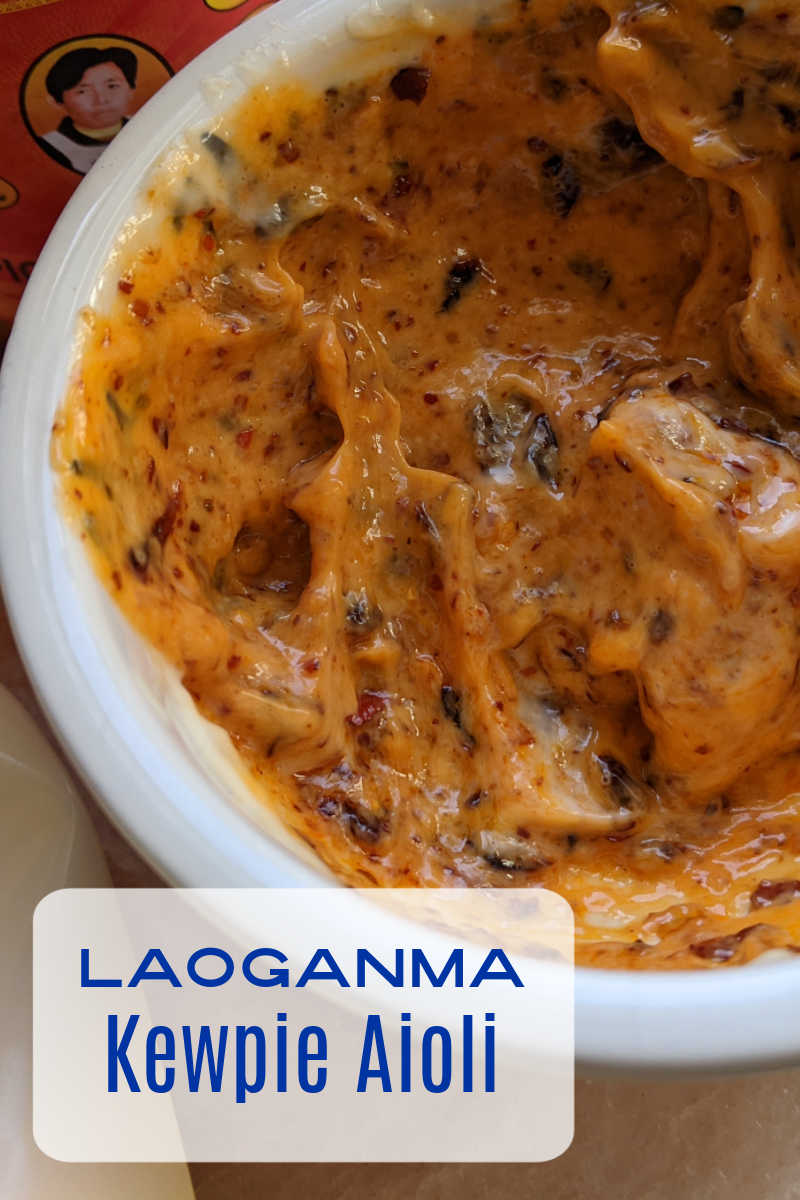 What is Aioli Sauce?
Traditionally, aioli is a Mediterranean condiment made from olive oil and garlic.
The classic sauce looks similar to mayonnaise, but has a different flavor.
Practically speaking here in the US, the term is now used for mayonnaise based sauces, too.
This aioli is made with Kewpie, not olive oil or garlic, so isn't a traditional Mediterranean sauce.
Also, the other two ingredients come from Asia.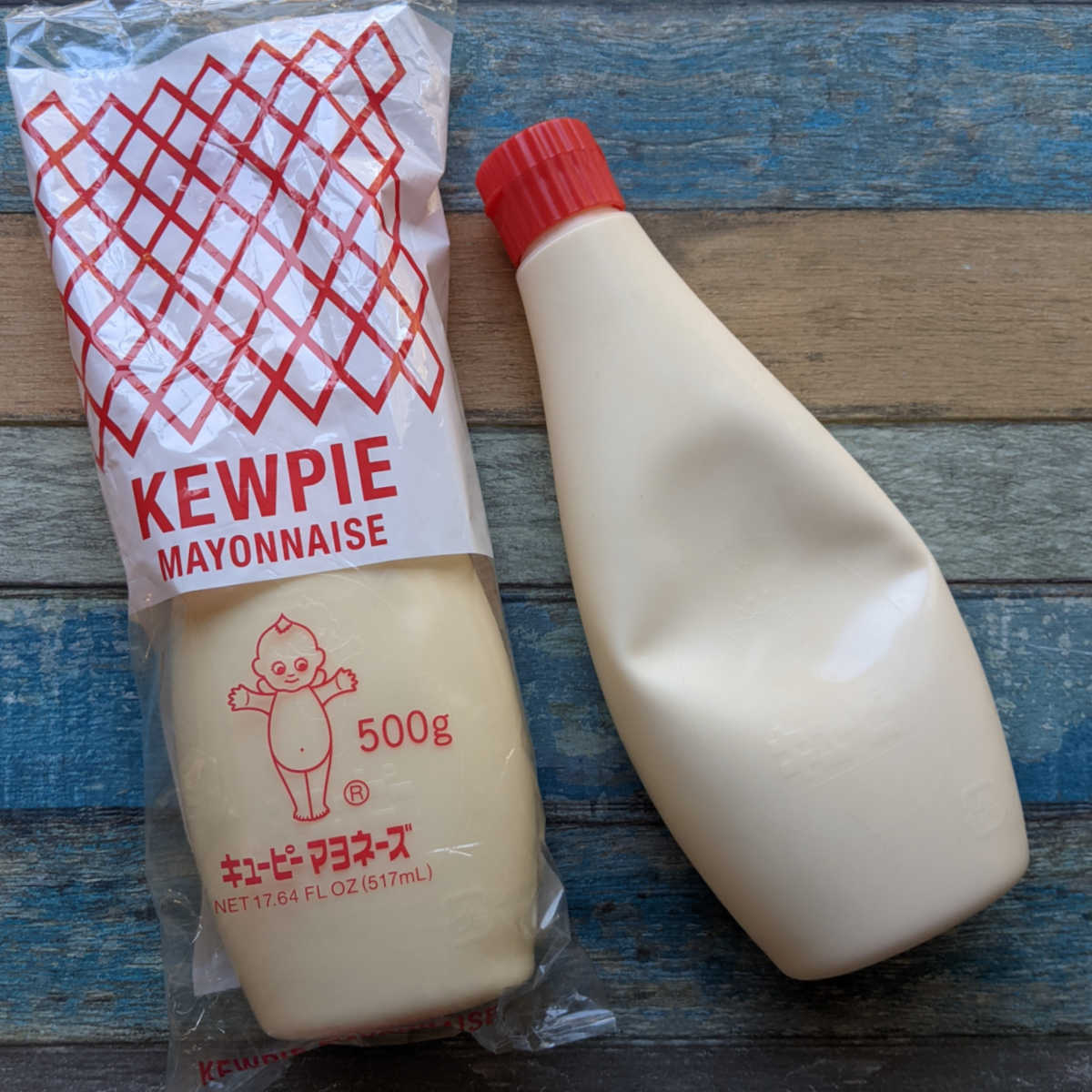 Is Kewpie The Same As Mayonnaise?
No!
Kewpie is very similar to mayonnaise, but has a distinctively different taste.
You can use them interchangeably, but they are different.
And … once you've tried Kewpie you may not want to go back to regular mayo.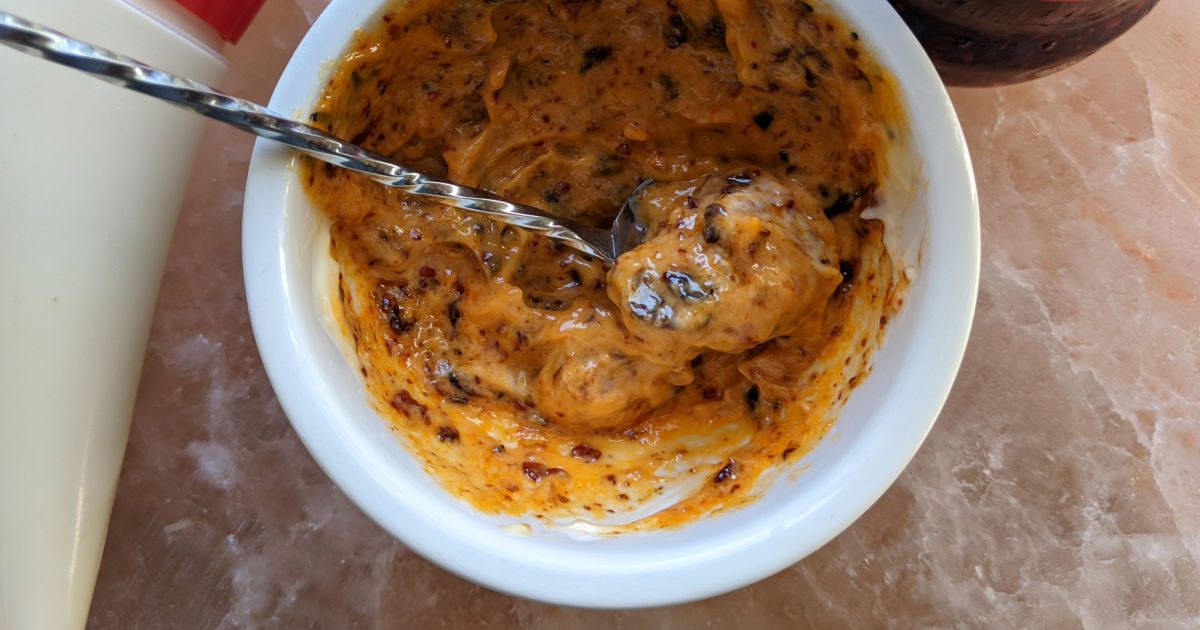 How is Japanese Kewpie Mayo Different Than American Style Mayonnaise?
Kewpie is made with just the egg yolks and not whole eggs.
American style mayo is made with distilled vinegar, while Kewpie contains red wine vinegar and rice vinegar.
I like mayonnaise, but never really got excited about a bottle of mayo – just thought of it as something to put on a sandwich.
That all changed once I tried Kewpie.
This Japanese mayo is absolutely delicious and has a great creamy texture.
I absolutely prefer Kewpie and truly enjoy the flavor however I use it.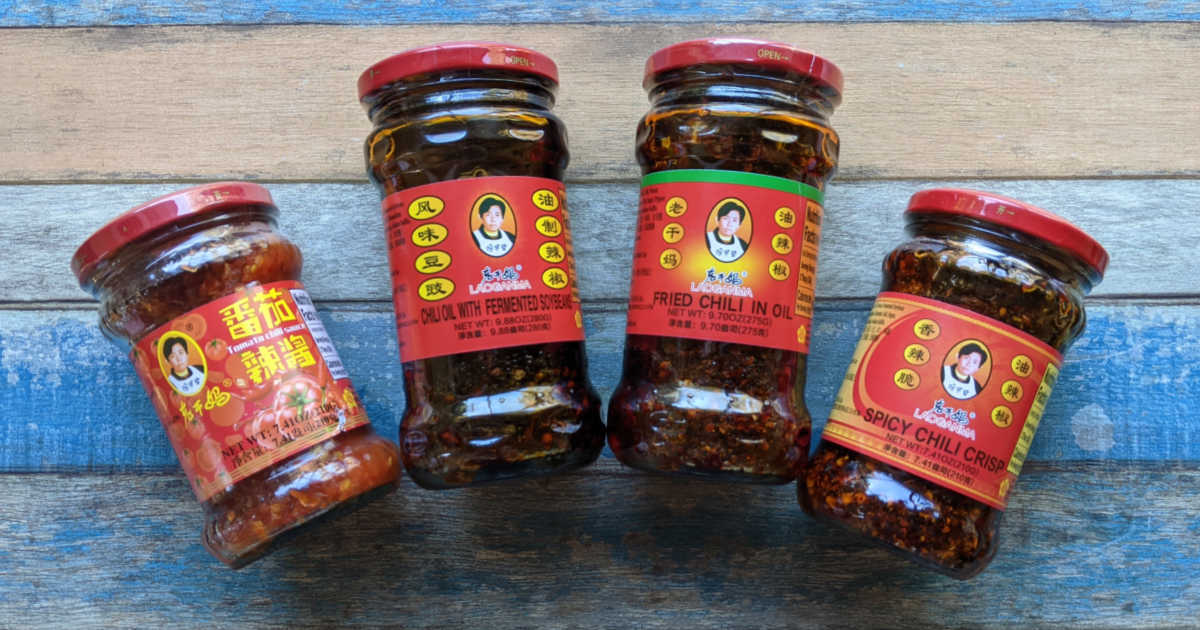 What is Laoganma Chili Crisp?
Years ago, Tao Huabi was working hard as a street vendor selling food in China.
The food was good, but it was the condiment that she served on the side that made her customers come back again and again.
Her chili crisp soon became the focus of her business and Lao Gan Ma was born.
That is her picture on the jar and she has come a long way from her days as a street vendor.
This isn't a regular hot sauce, but has little bits of crispy fried chili that add heat, flavor and crunch.
Is It Laoganma Or Lao Gan Ma?
Lao Gan Ma translates to "Old Godmother" in English to honor the woman who created it.
These days, it is often combined into one word without the spaces or even called by its initials, LGM.
You will see it spelled both ways depending upon where you purchase yours.
The online Asian market I order from spells it without the spaces, so I thought that was correct.
However, you will see it called Laoganma, Lao Gan Ma and LGM on the official company website.
Others call it Happy Lady Sauce or Godmother Sauce.
They don't seem to care how you spell it as long as you enjoy their amazingly good spicy products.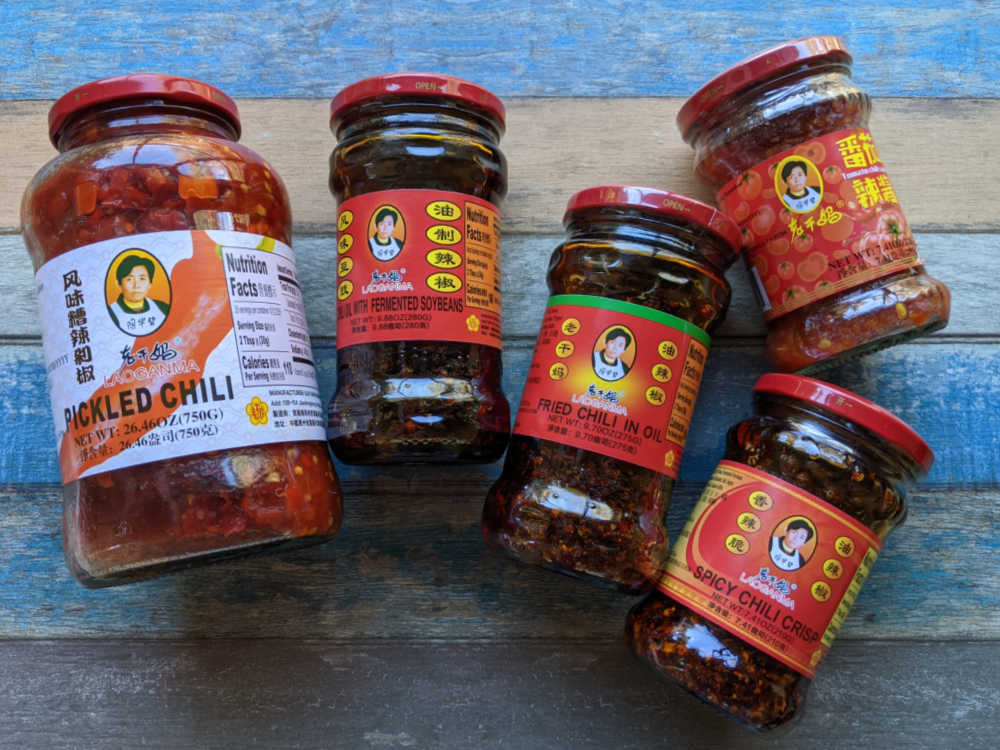 Are There Different Types of Laoganma?
Yes.
There are many different types of Laoganma, but the most famous are the Spicy Chili Crisp and the Fried Chili in Oil.
Both of those varieties are great to use as an ingredient, when you are making Laoganma Kewpie aioli.
We've got a big "collection" of various Laoganma condiments and use them often.
Each of them has unique flavors, but they are all similar and all delicious.
Feel free to substitute and use whichever one you are in the mood for.
If this is your first time trying it, I recommend either Spicy Chili Crisp or Fried Chili in Oil.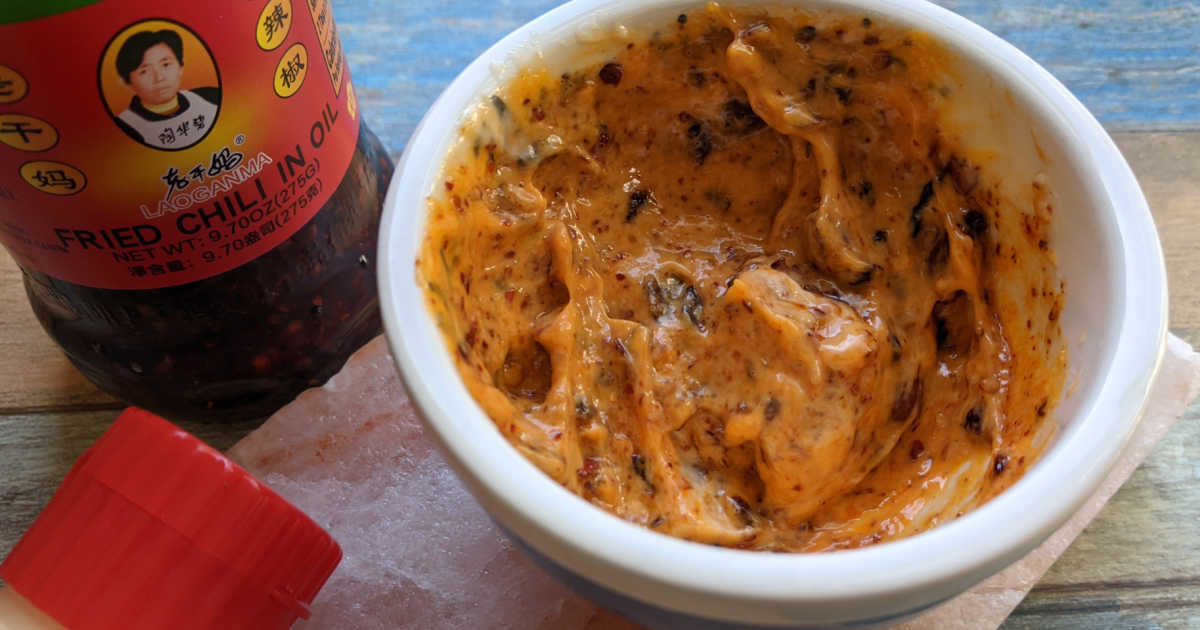 How Do I Use Aioli?
Aioli can be used as a dipping sauce, as a sandwich spread or just as a topping to add flavor to another dish.
Dip French fries, sweet potato fries, chips or other vegetables.
Spread on just about any kind of sandwich or burger.
Add a dollop on top of veggies, pasta or fish.
Get creative and try it on anything that sounds good.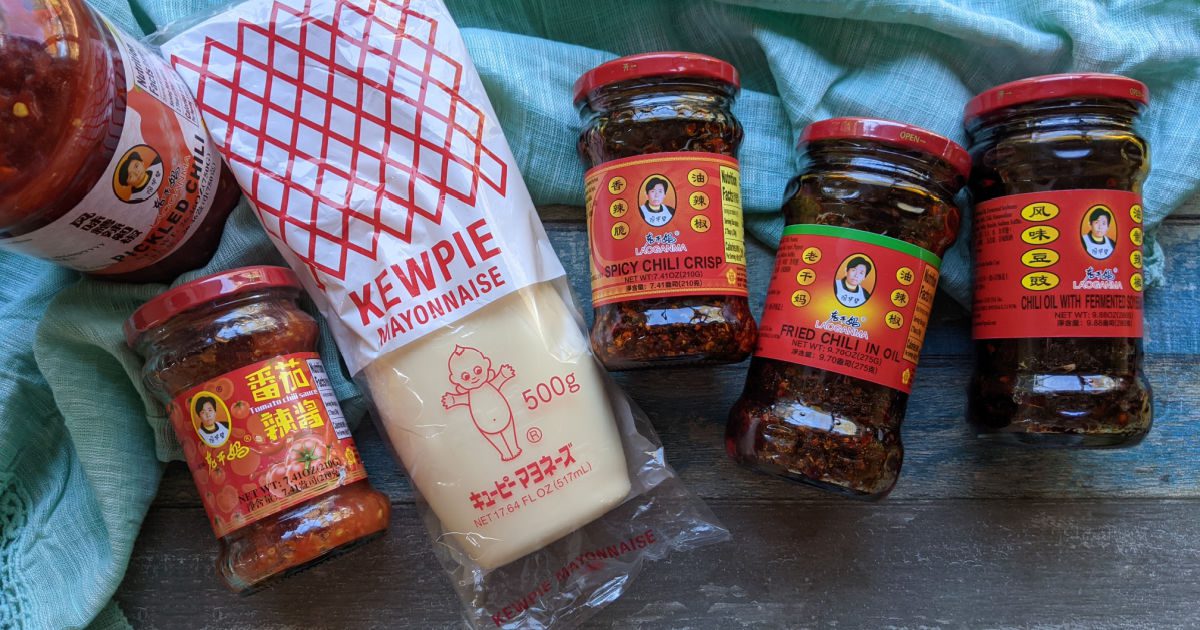 I order Asian groceries for delivery regularly from Weee! (SayWeee.com).
They have a big selection of basics along with some fantastic unique products.
I buy Laoganma and Kewpie from Weee!
Prices are great and each of my orders have arrived quickly and were packed really well, so I will continue to order my groceries from them.
When you use my referral link, you will get $20 off your first order.
***** Referral Link for $20 Off****

Laoganma Kewpie Aioli Recipe
Prep Time: 5 minutes
Cook Time: 0
Yield: 4 Servings
Ingredients
3T Kewpie
Supplies
Measuring Spoon
Small Bowl
Instructions
1) Add Kewpie and Laoganma to a small bowl.
2) Stir together.
3) Enjoy!
More from Mama Likes To Cook
Check out the rest of my vegetarian recipes, so you can get more great ideas for baking, cooking, blending and juicing.
Recipes For Food That Goes Well With Aioli
Additional Condiment Recipes
Shopping Tips
For a beautiful assortment of kitchen necessities and gifts for the whole family, check out the deals at these familiar online stores. [Affiliate Links]
Are you ready to have some delicious fun in the kitchen?