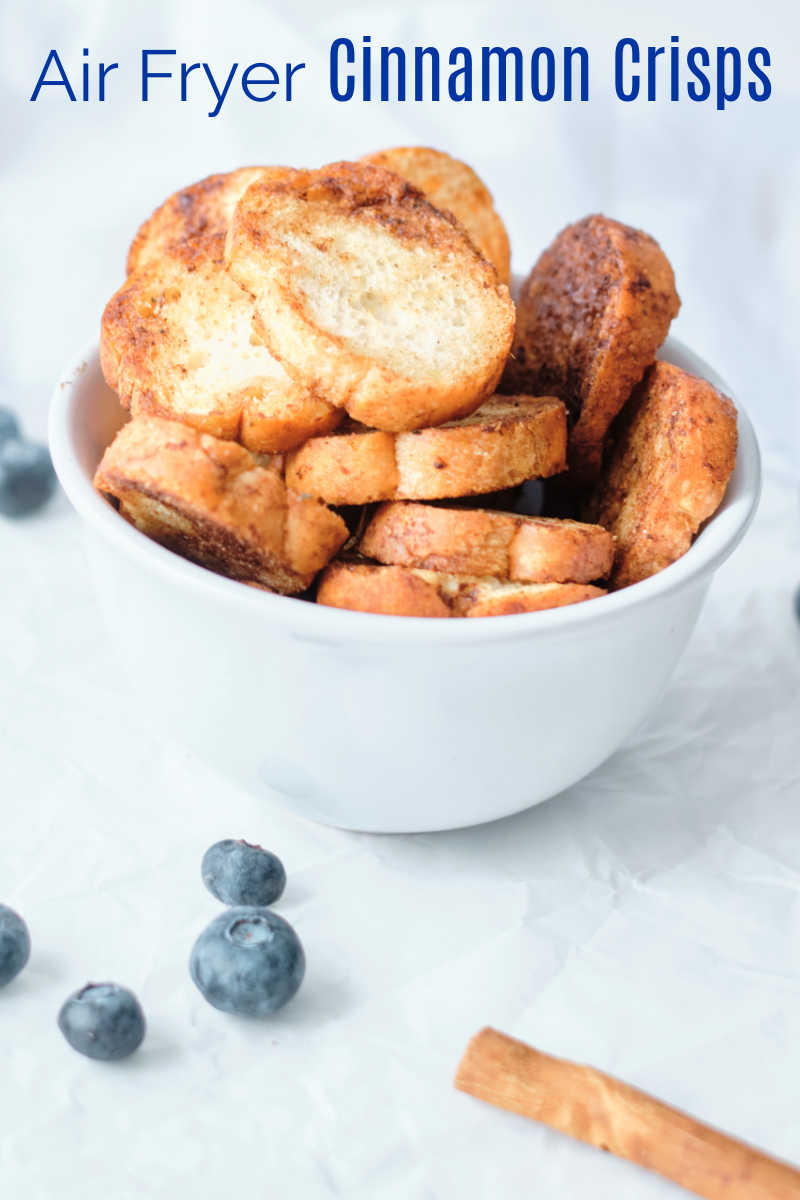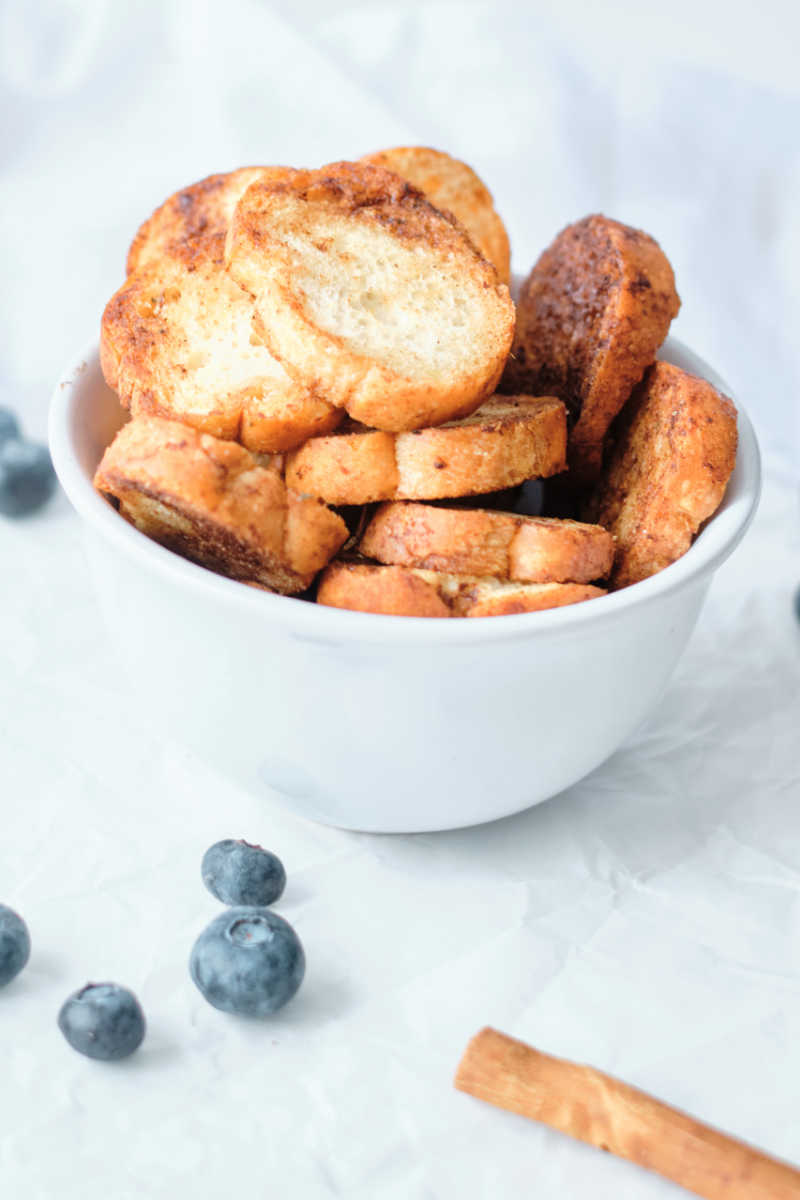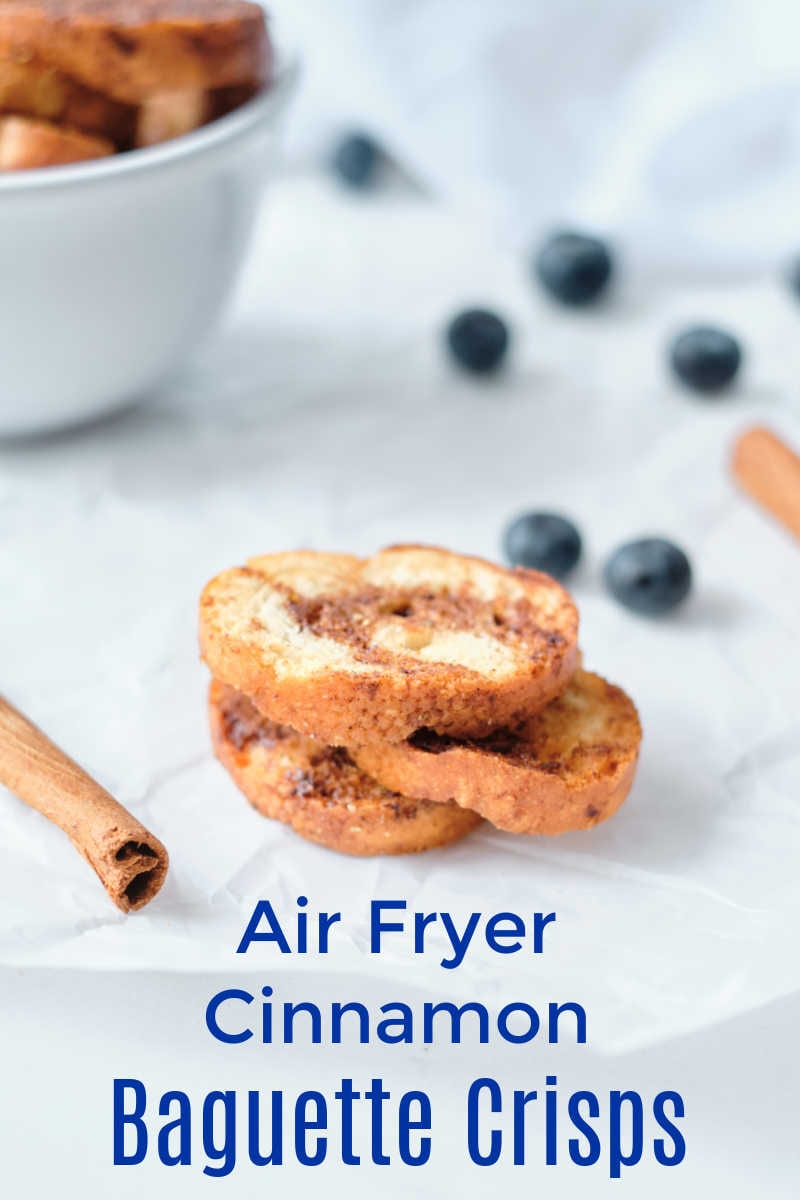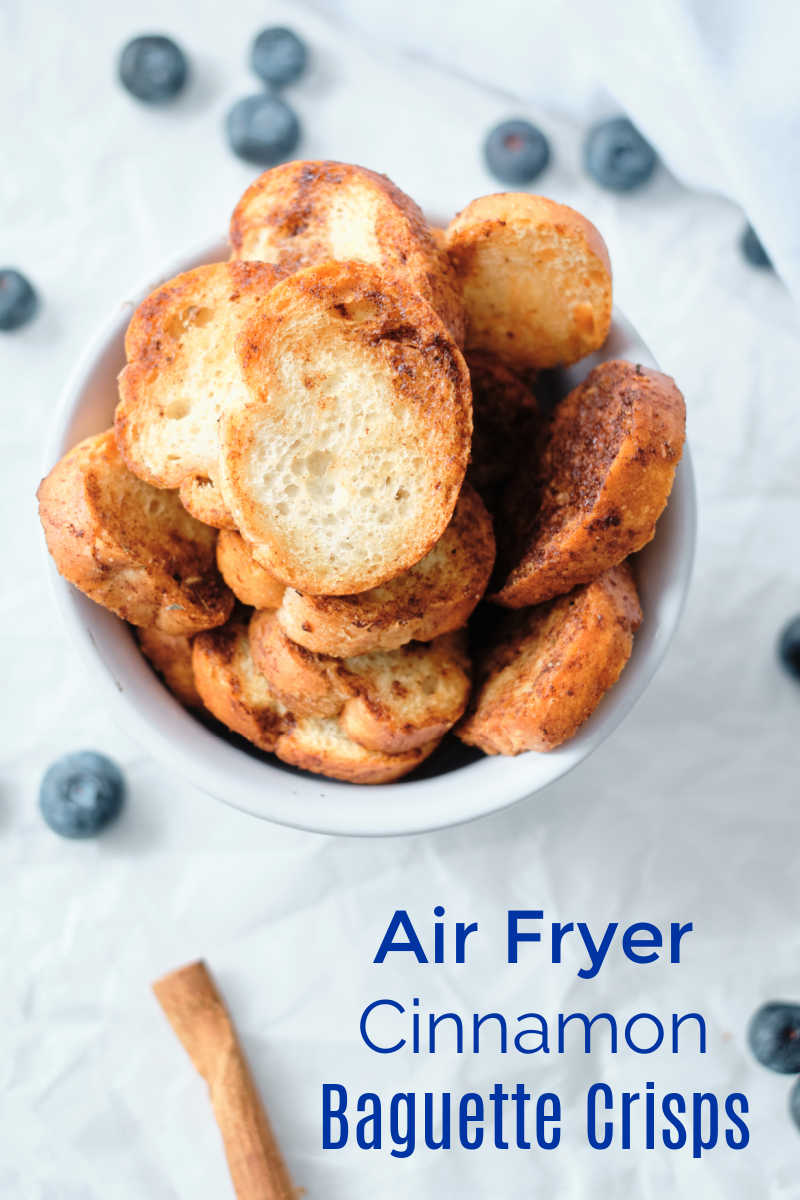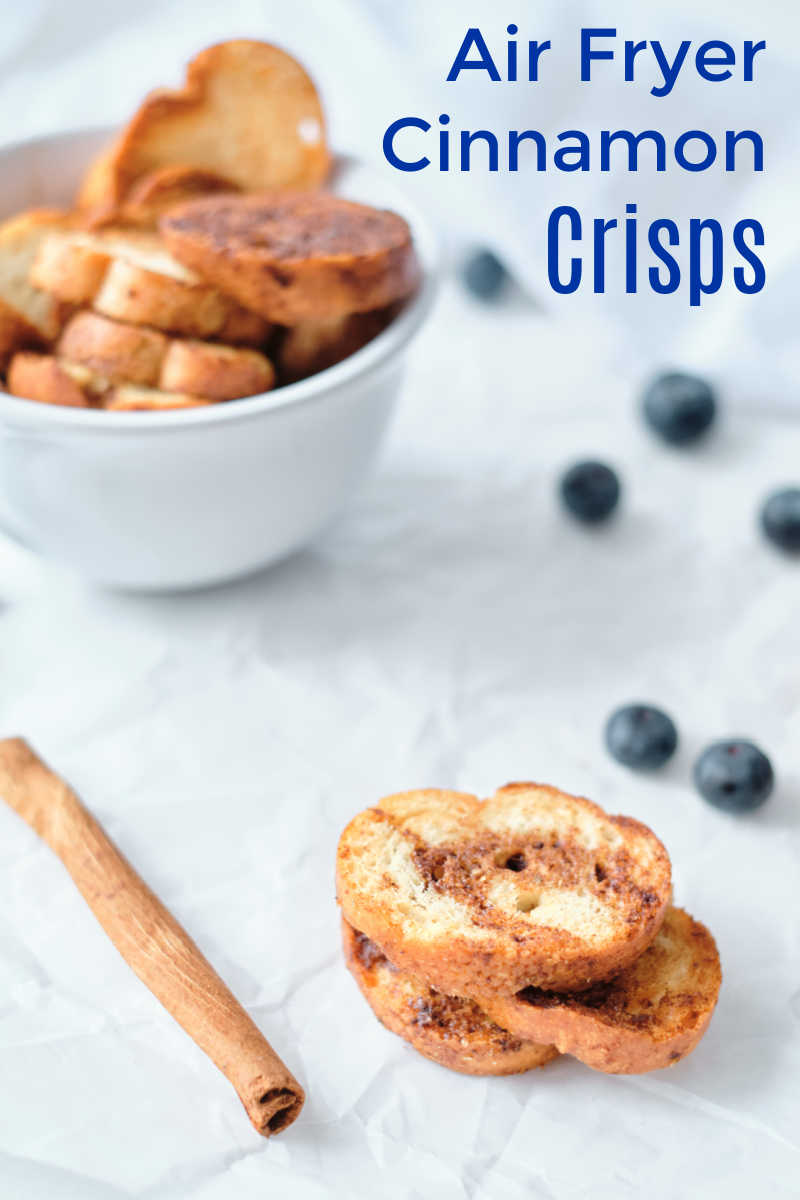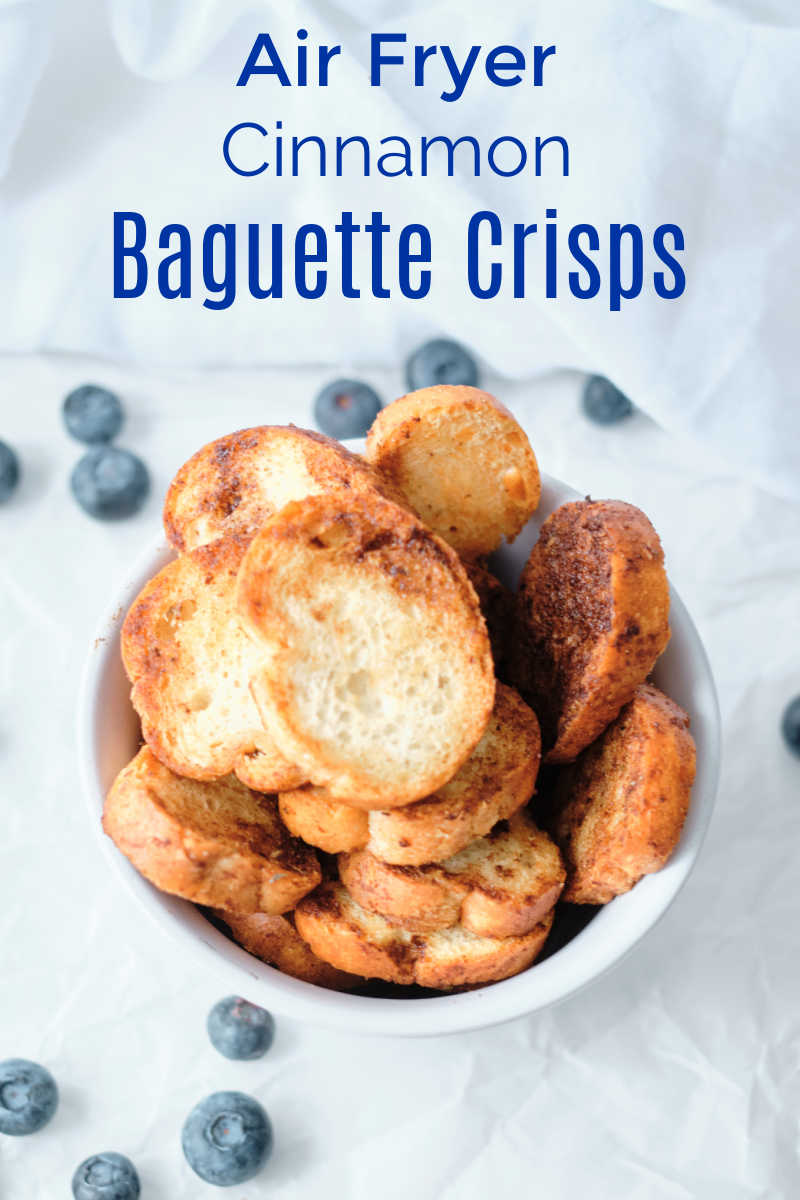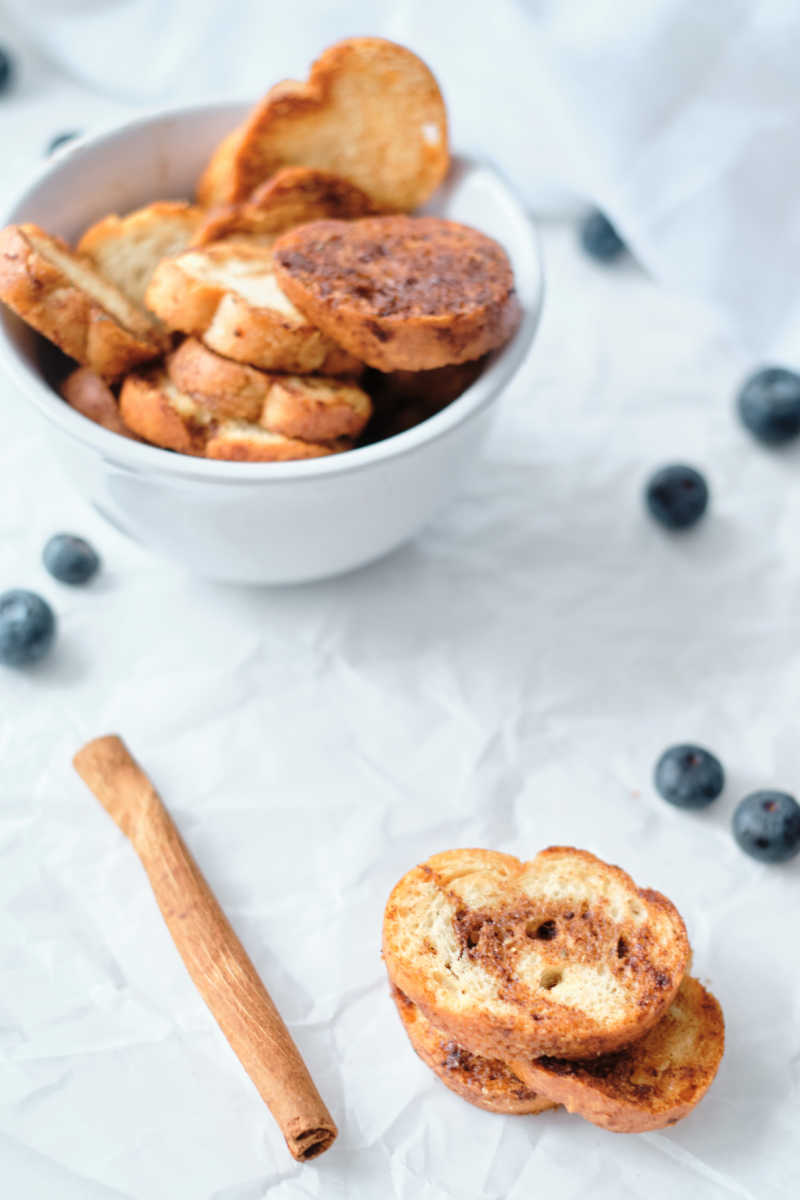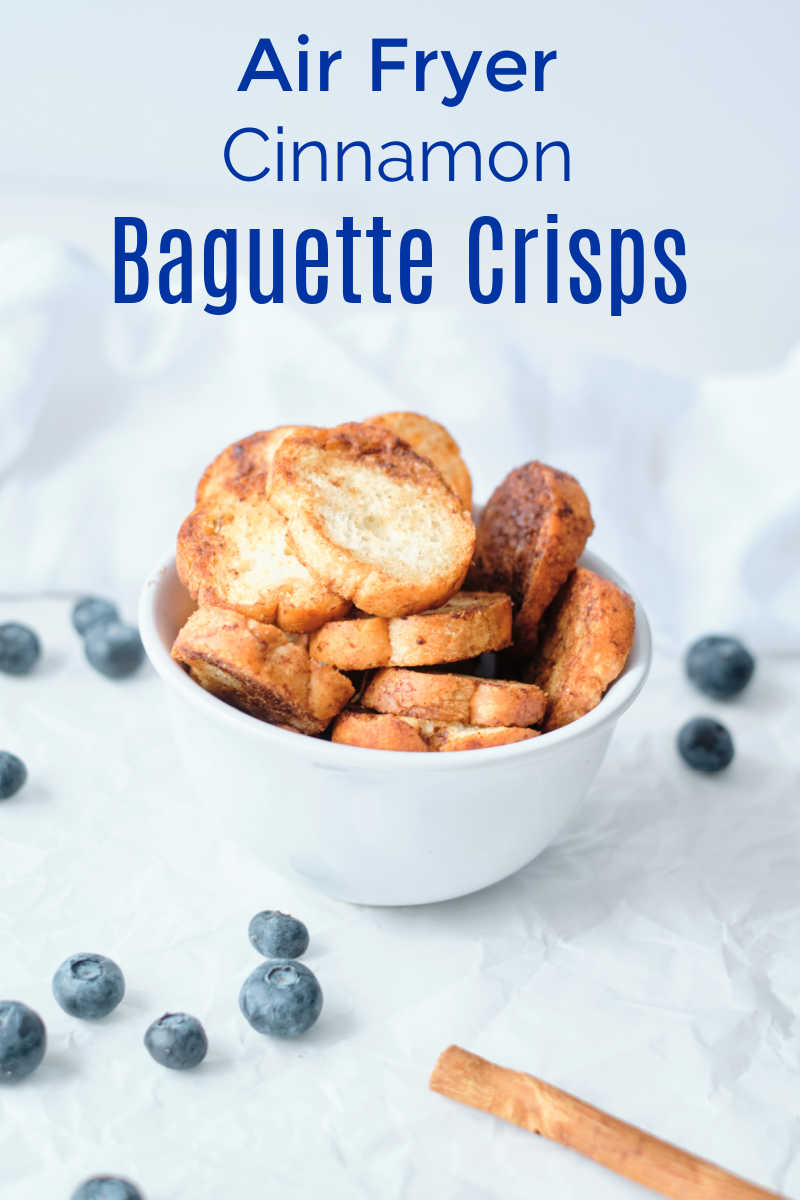 What to do with a leftover baguette
When you have leftover bread, you can easily make delicious cinnamon sugar air fryer baguette crisps for a treat.
I love buying fresh baguettes, but they don't stay fresh for a long time.
If you buy too many, like I often to, there is no need for them to end up stale.
Before they get too hard, turn your leftover baguette into crunchy cinnamon sugar crisps with your air fryer.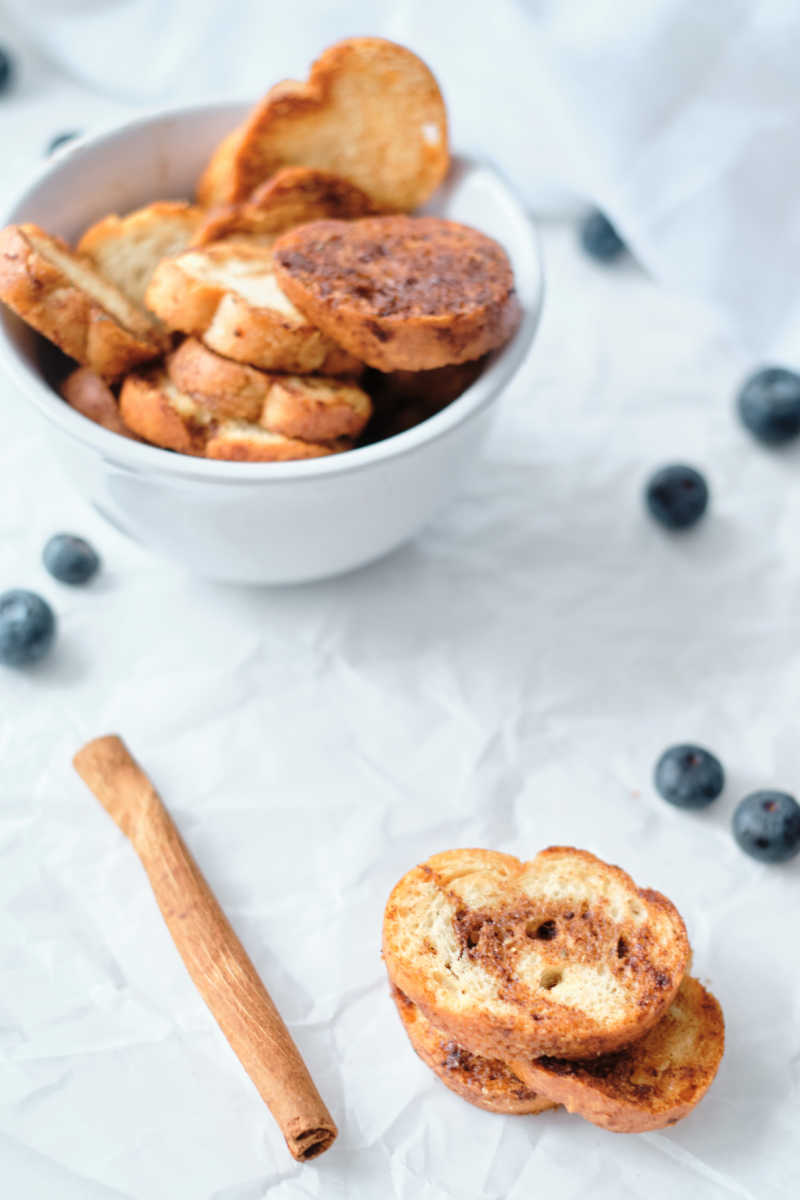 The sweet crisps are simple to make with a whole baguette or a partial loaf.
Just make sure you slice and fry it before the bread is too hard.
These are lovely for a snack and can be enjoyed anytime you need a little sweet treat.
This is one of those recipes that you may end up making over and over again, since the air fryer makes them so crispy.
Enjoy!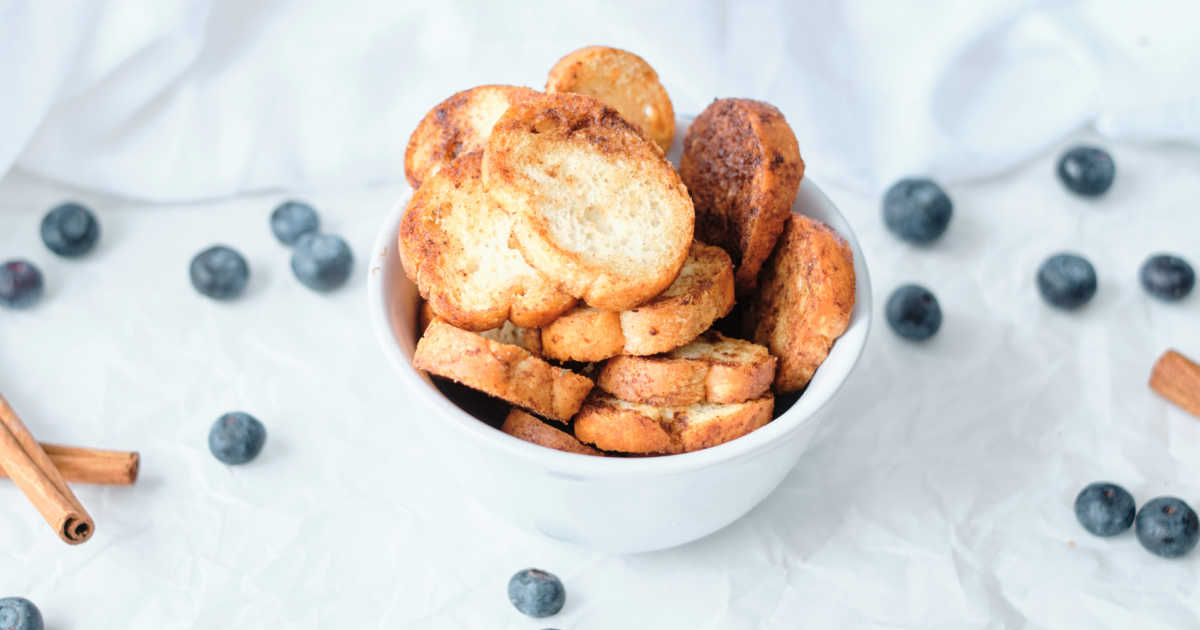 Cinnamon Air Fryer Baguette Crisps Recipe
Prep time: 5 minutes
Cook time: 7-10 minutes
Ingredients
Baguette
1 T Butter
4 t Granulated Sugar
1 t Ground Cinnamon
Supplies
Air Fryer
Bread Knife
Small Microwave Safe Bowl
Mixing Bowl
Measuring Spoon
Instructions
1) Preheat air fryer to 350°.
2) Slice the baquette into thin slices and put into the larger mixing bowl.
3) Put the butter into the small bowl and melt in the microwave. Stir in the granulated sugar and cinnamon and pour over the baguette slices. Toss with the baquette slices, so that they are fairly evenly coated with the cinnamon sugar butter.
4) Place in the preheated air fryer and cook for 7 to 10 minutes, so that they are golden brown.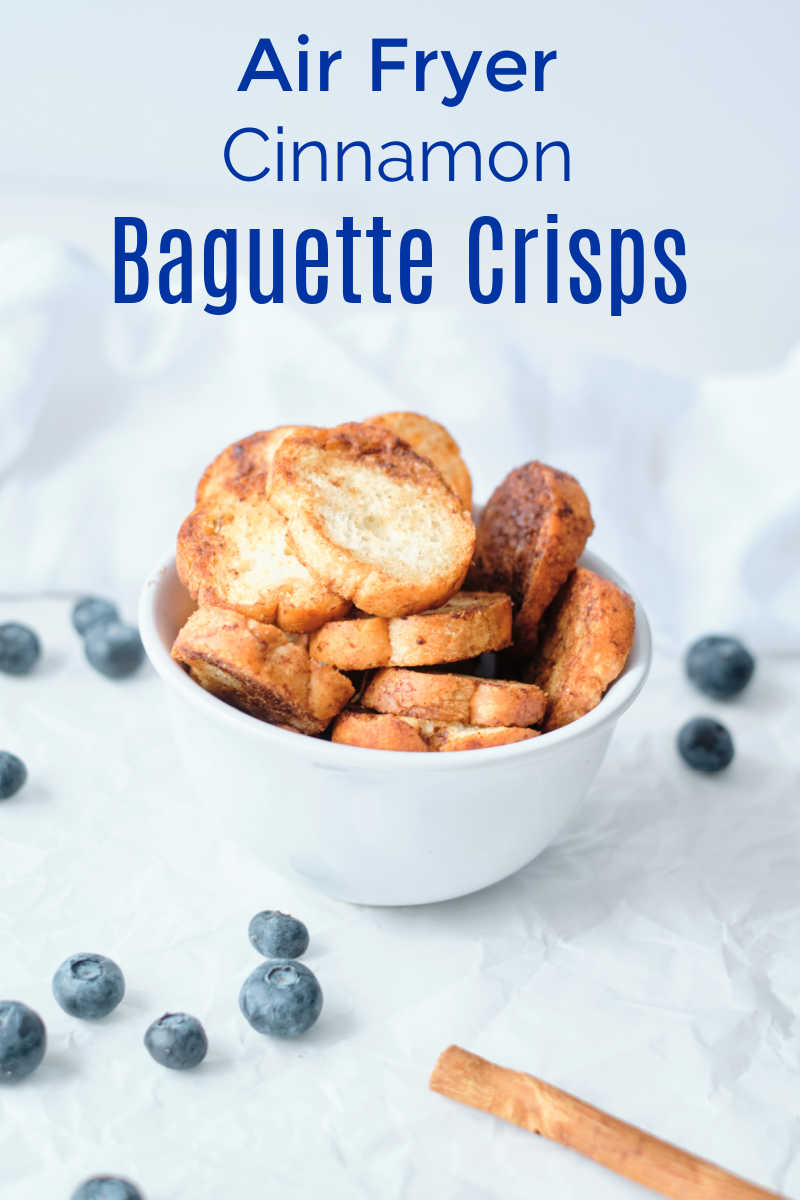 More from Mama Likes To Cook
Check out my vegetarian recipes, so you can get more great ideas for baking, cooking, blending and juicing.
Air Fryer Recipes
Shop Now
For a beautiful assortment of kitchen necessities and food gifts for the whole family, check out the current deals at these online stores.
Are you ready to have some delicious fun in the kitchen?