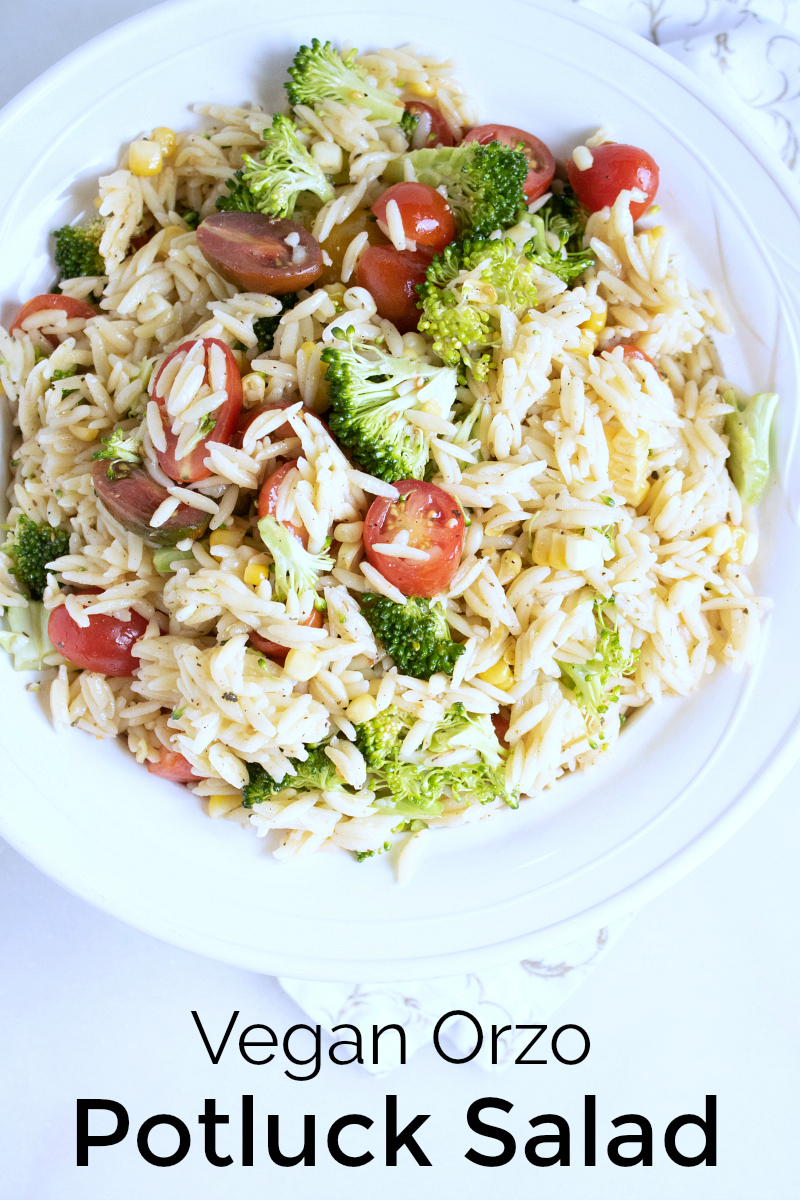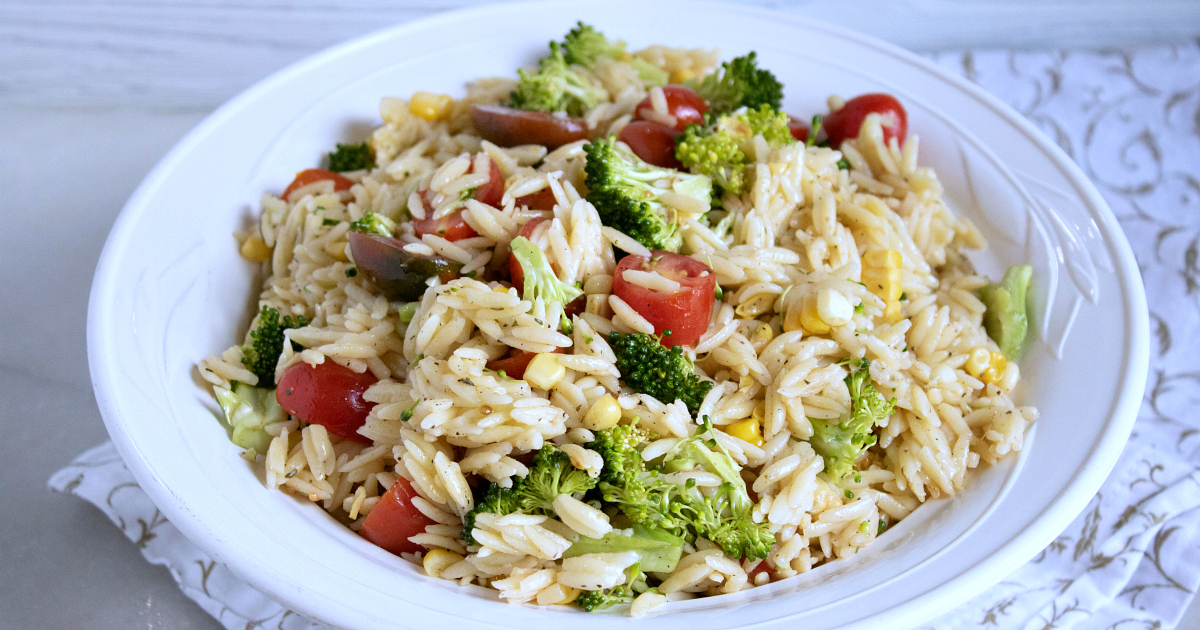 Crowd Pleasing Orzo Pasta Salad
When you want to please a crowd, make my vegan orzo potluck salad.
This pasta salad is great for kids and adults, so it is always a favorite on a buffet table.
Make it ahead of time to serve at home or pack the dish to take to a potluck party or picnic.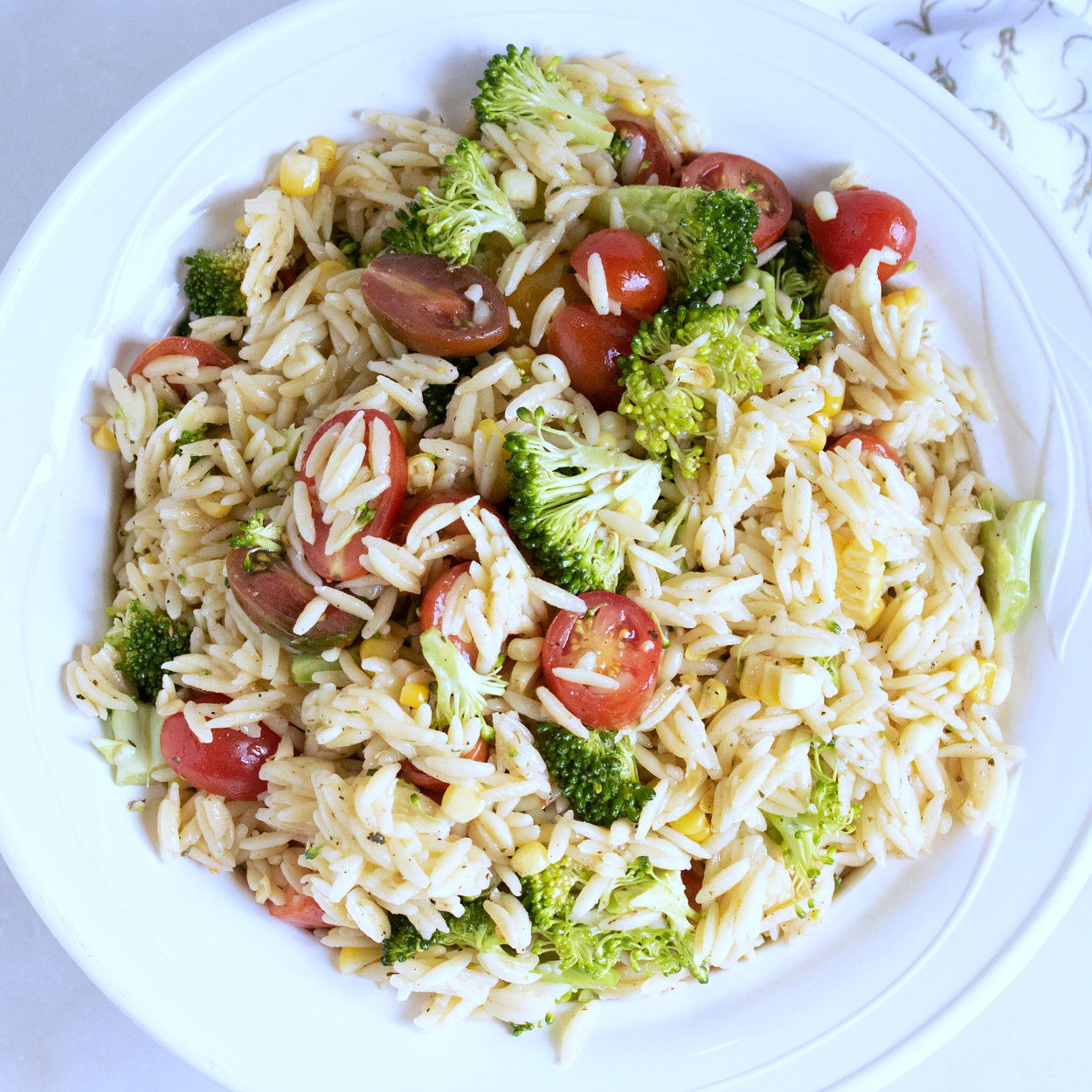 The recipe doesn't contain any animal products, so can be enjoyed by vegetarians, vegans and omnivores.
This also makes it a safer choice for potlucks, since you don't have to worry about mayo or dairy going bad before guests eat it.
Of course, it also looks pretty, when sitting out on a buffet.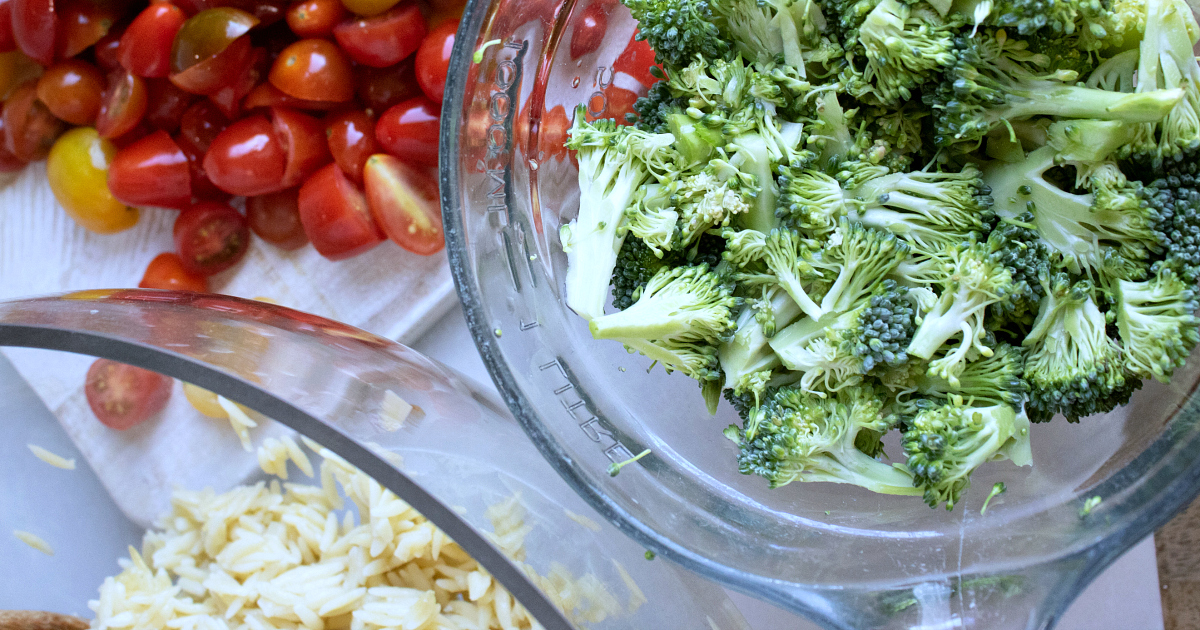 Orzo may not be as common as other pasta shapes, but it is just as easy to prepare.
The short cut pasta looks like similar to a large grain of rice.
Its texture and flavor are more like pasta, so the pasta is good served chilled.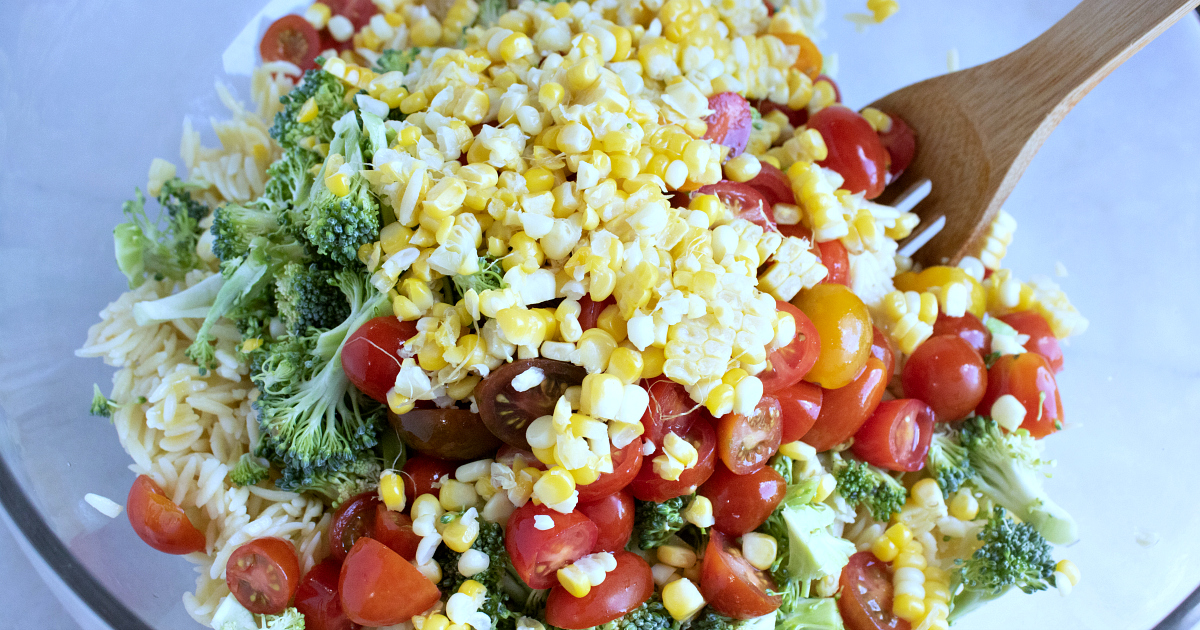 The recipe is perfectly delicious as is, but there are a few easy swaps that are also good.
Fresh basil and thyme can be substituted for dried, if you have them available.
Also, if you are firing up the grill, you can use grilled corn instead of boiled.
This picnic salad is great to make the night before your event, so you can reduce your last minute to do list.
Just store it covered in your refrigerator. Then, serve when you are ready to eat.
Enjoy!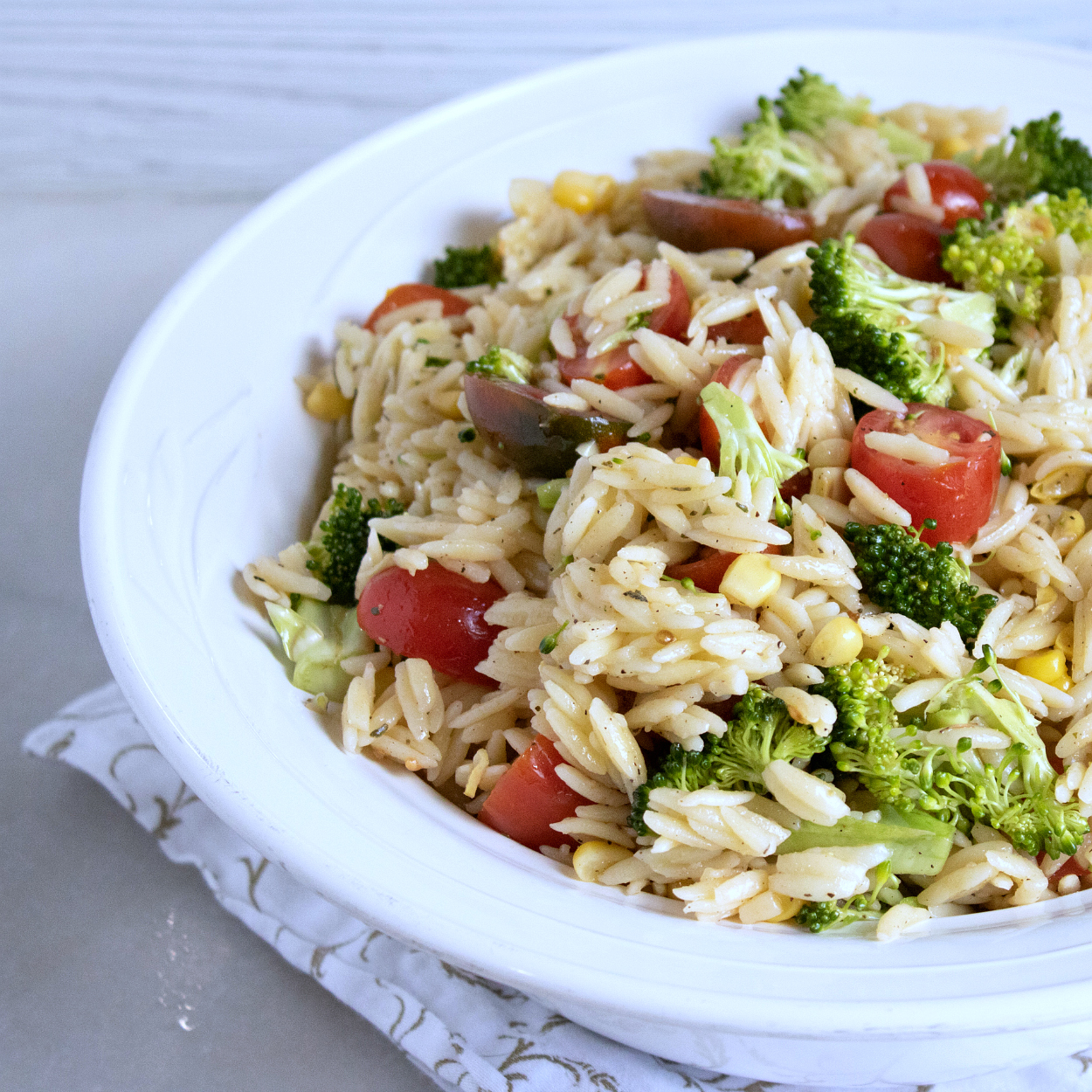 Vegan Orzo Potluck Salad Recipe
Makes 14 1 cup servings
Ingredients:
16-ounce pkg. Orzo Pasta
2 cups Heirloom Tomatoes, halved
3 cups Broccoli Florets, chopped
2 ears Corn
½ cup Extra Virgin Olive Oil
1 T Balsamic Vinegar
1 t Salt
½ t Black Pepper
½ t Thyme
1 t Basil
Instructions:
1) Prepare pasta according to package instructions. Then drain, toss with a small amount of oil,
and chill.
2) Halve tomatoes and cut broccoli florets into small pieces.
3) Boil water and cook ears of corn for 5 minutes. Remove from pot and chill before cutting
the corn from the cobs.
4) Toss all ingredients in a large bowl and mix well.
5) Refrigerate 2-3 hours before serving.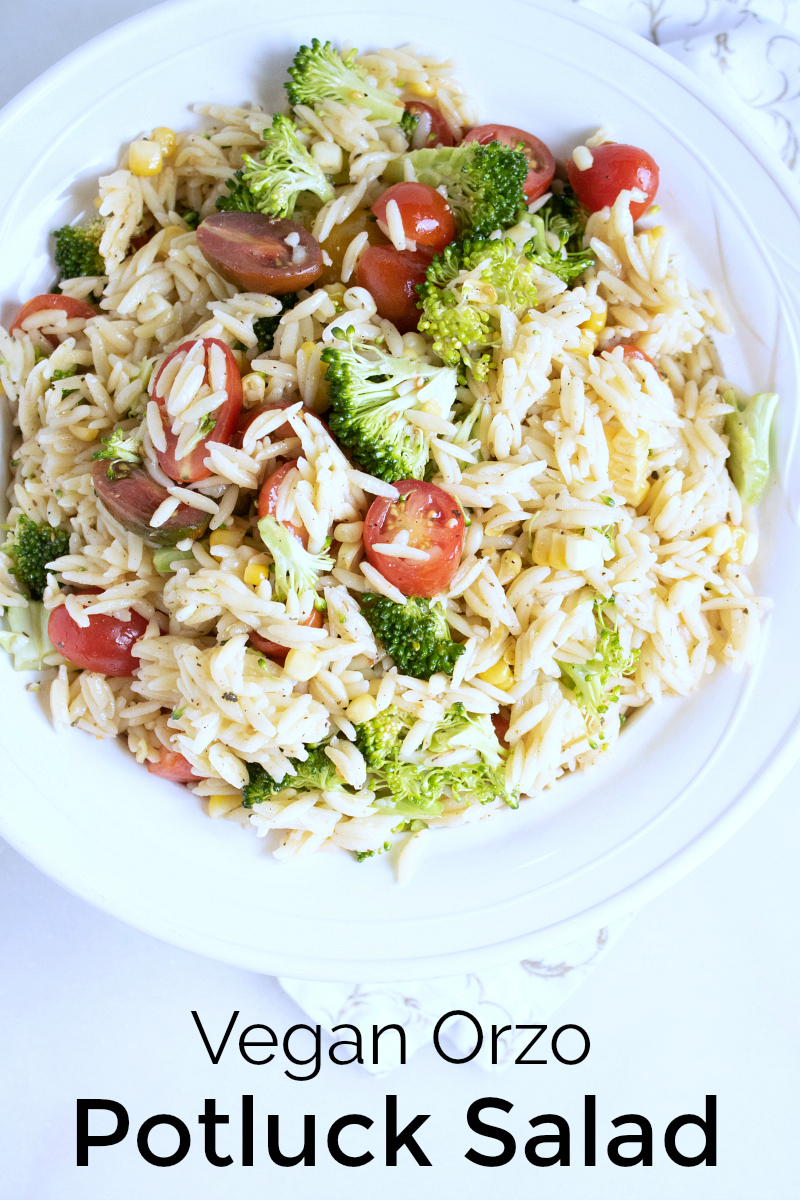 Check out my other vegetarian recipes, so you can get more kitchen inspiration.
Then take a look at my
recipe round ups
, so you can have even more delicious fun in the kitchen!