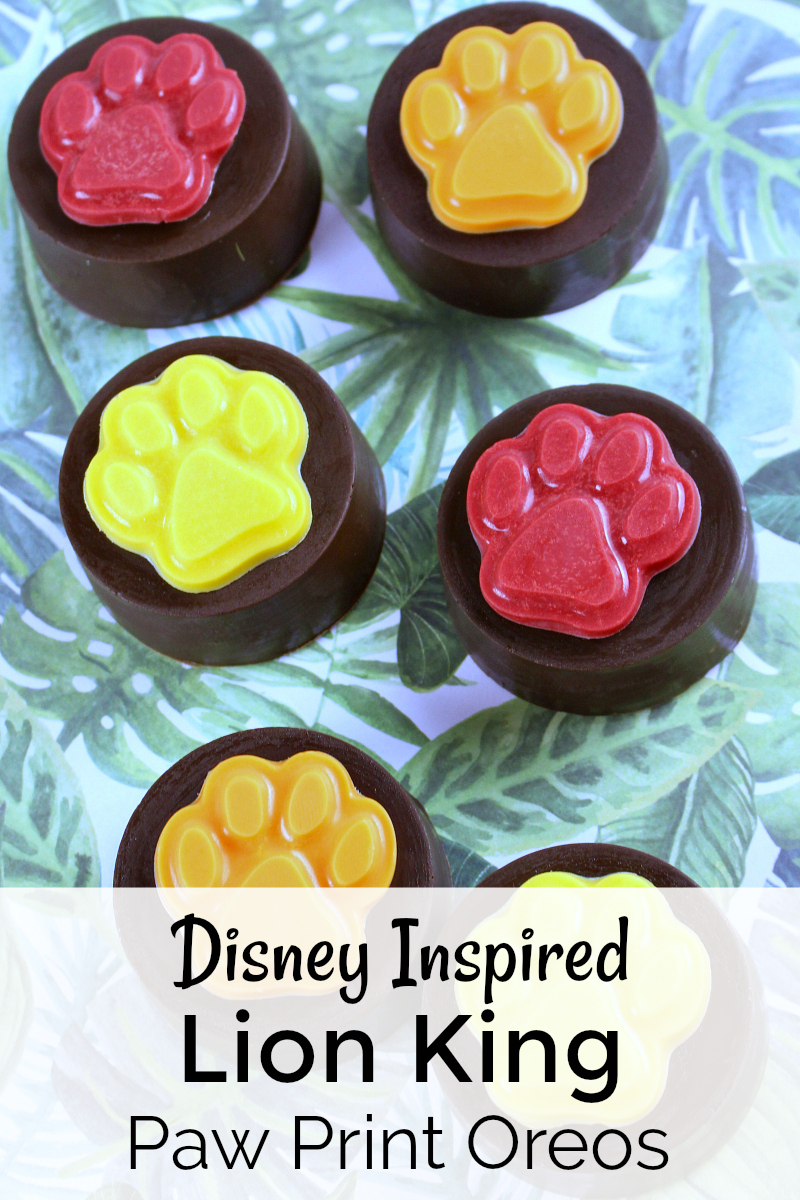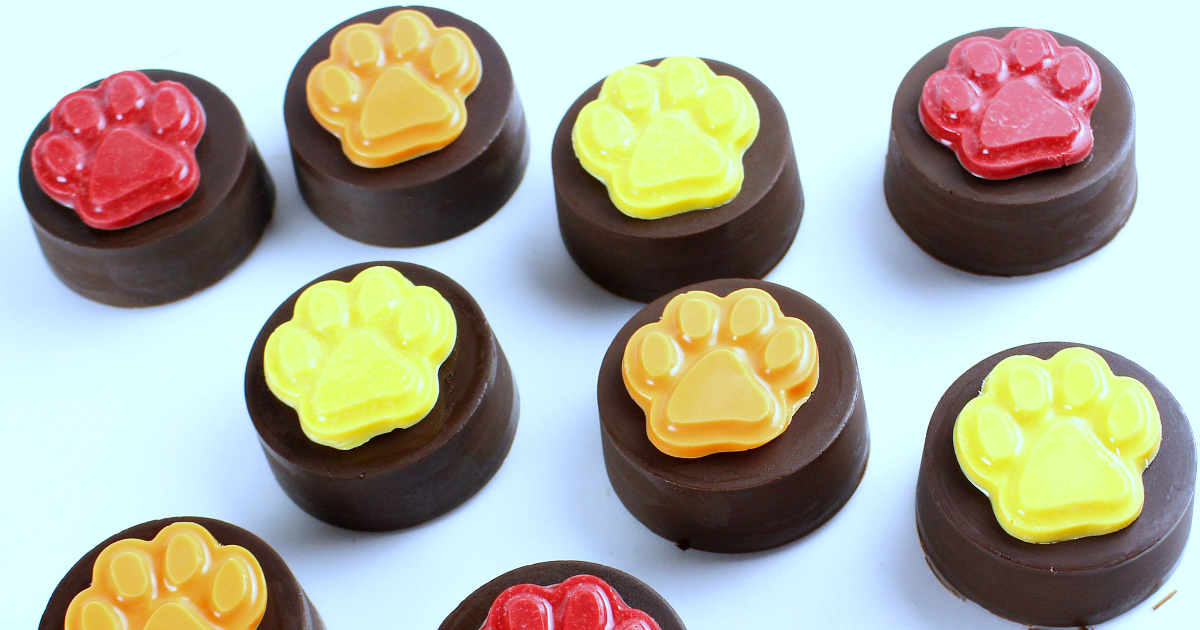 Disney Inspired Party Food
I Just Can't Wait To Be King
These chocolate covered Lion King paw print Oreos are super cute, so you'll want to make these Disney inspired treats for your next party.
The red, yellow and orange paws are perfect for a Lion King themed party.
However, you can also change up the colors for another animal or dog birthday party.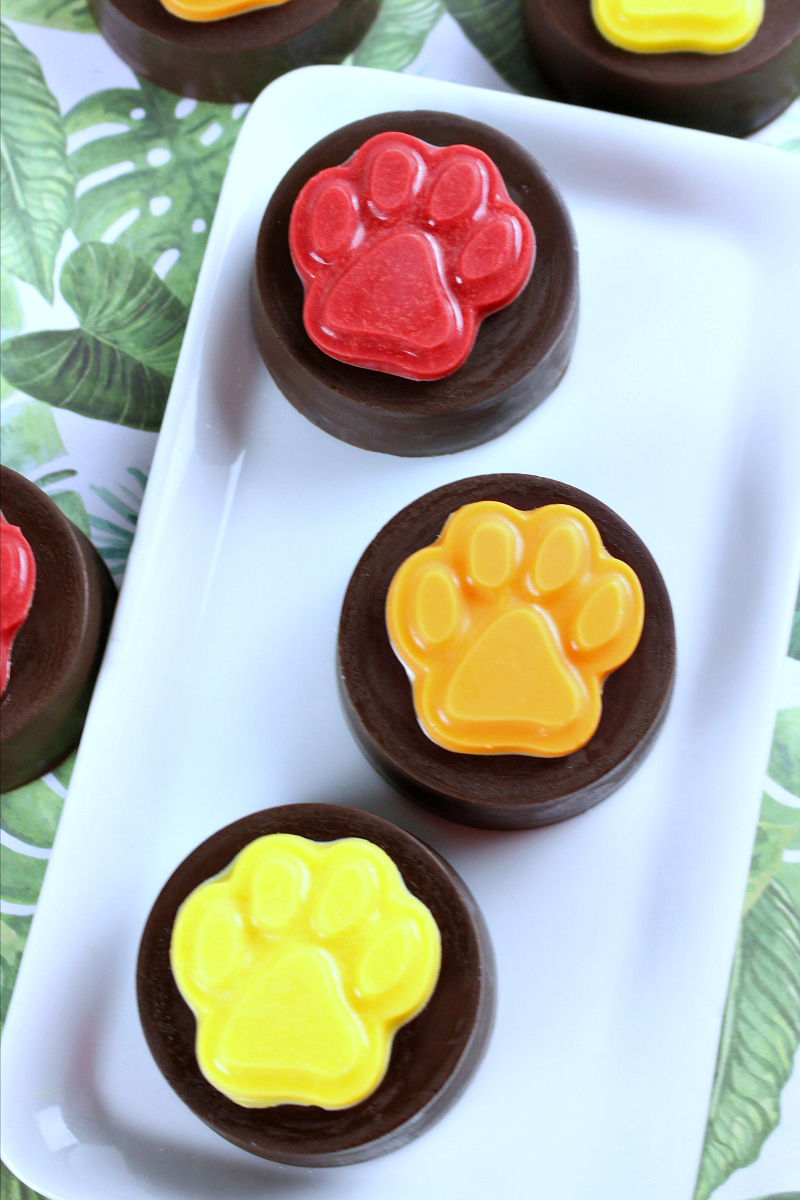 If you have never made chocolate dipped Oreo cookies, you will be pleasantly surprised how easy it is to get professional looking results.
When you have the right supplies and learn the technique, it is simple.
Little kids can help and teens may be able to do the whole thing, from start to finish.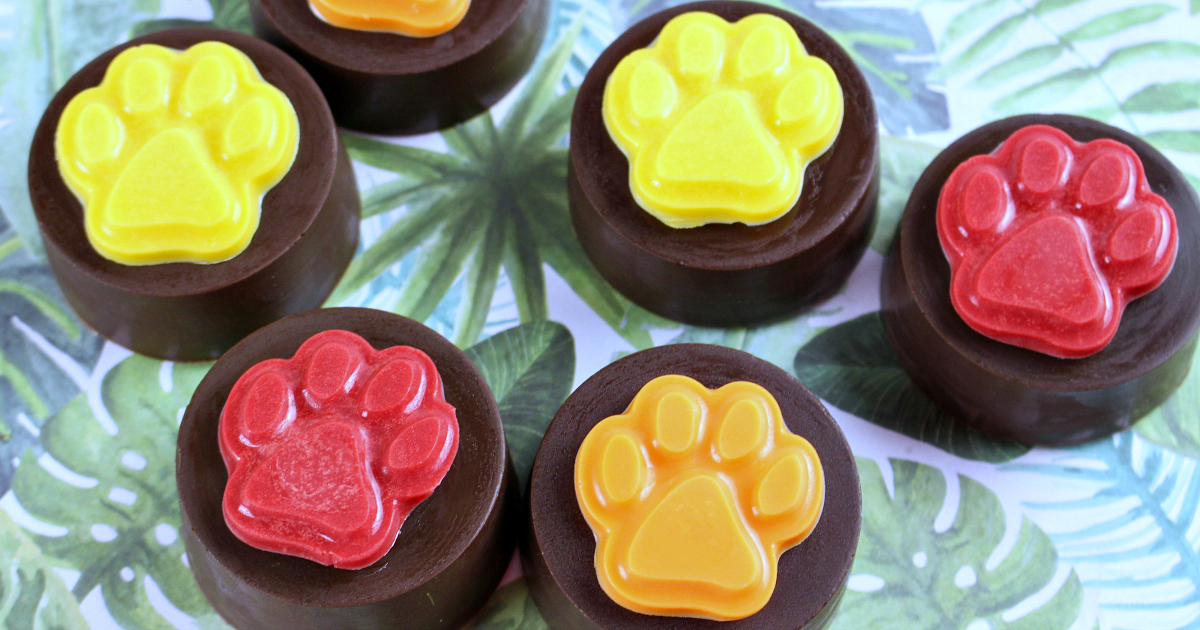 These paw print Oreos are thick, since they were made with Double Stuf Oreo.
You can make them with regular Oreo cookies or even flavored ones, but I prefer the classic Double Stuf for a nice, thick treat.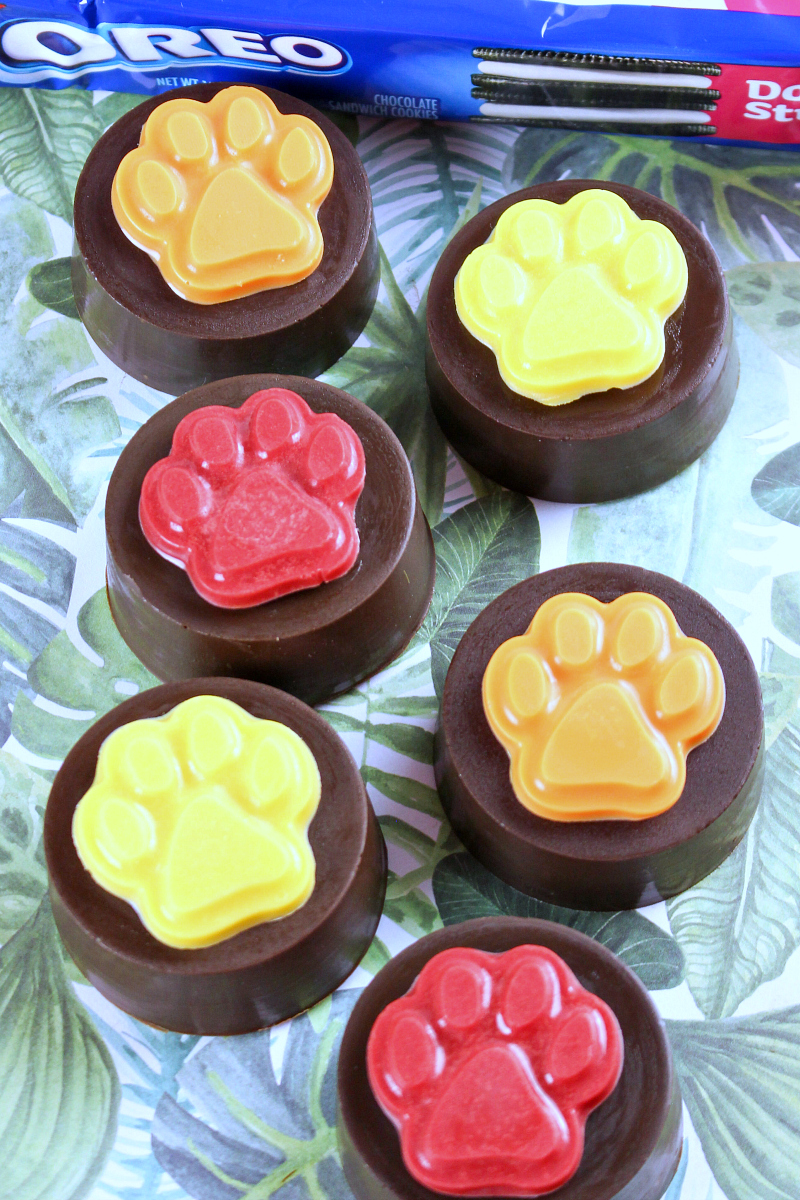 The one thing about this recipe that can be a little tricky is the need for patience.
If you try to pop the cookies or paw prints out of the mold before they harden, they will be a mess.
Just make sure you follow the instructions, so that yours will be perfect.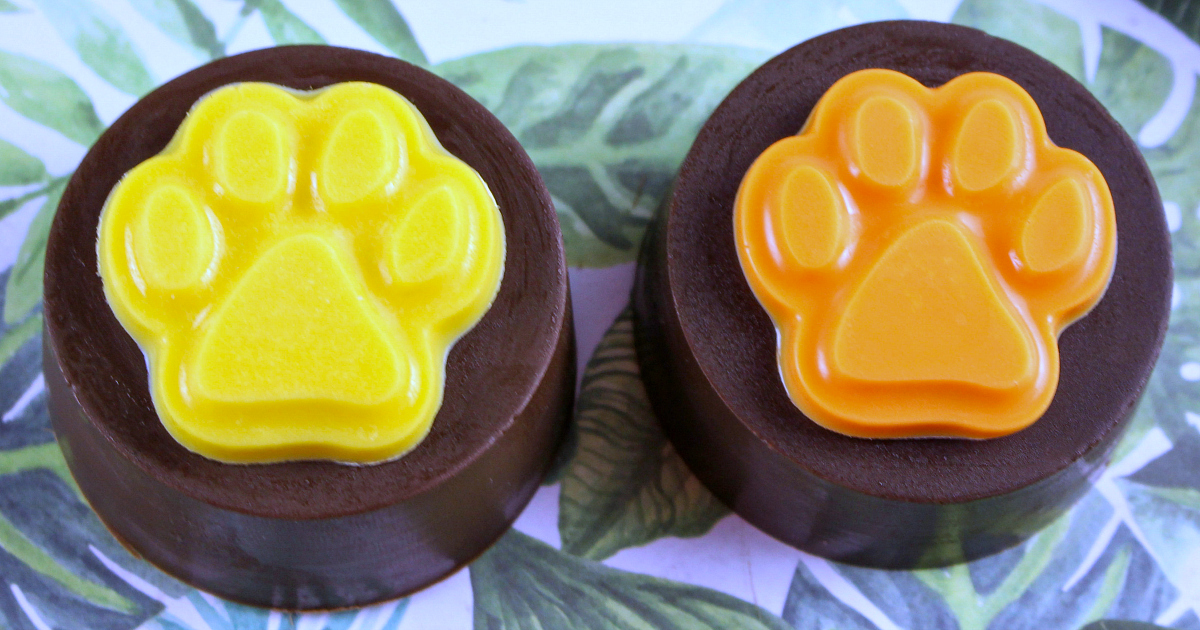 My favorite Lion King movie is still the original animated version.
However, I do think it's great that they keep coming up with new TV shows and movies to keep these characters alive.
Which Lion King movie does your family like best?
Hakuna Matata!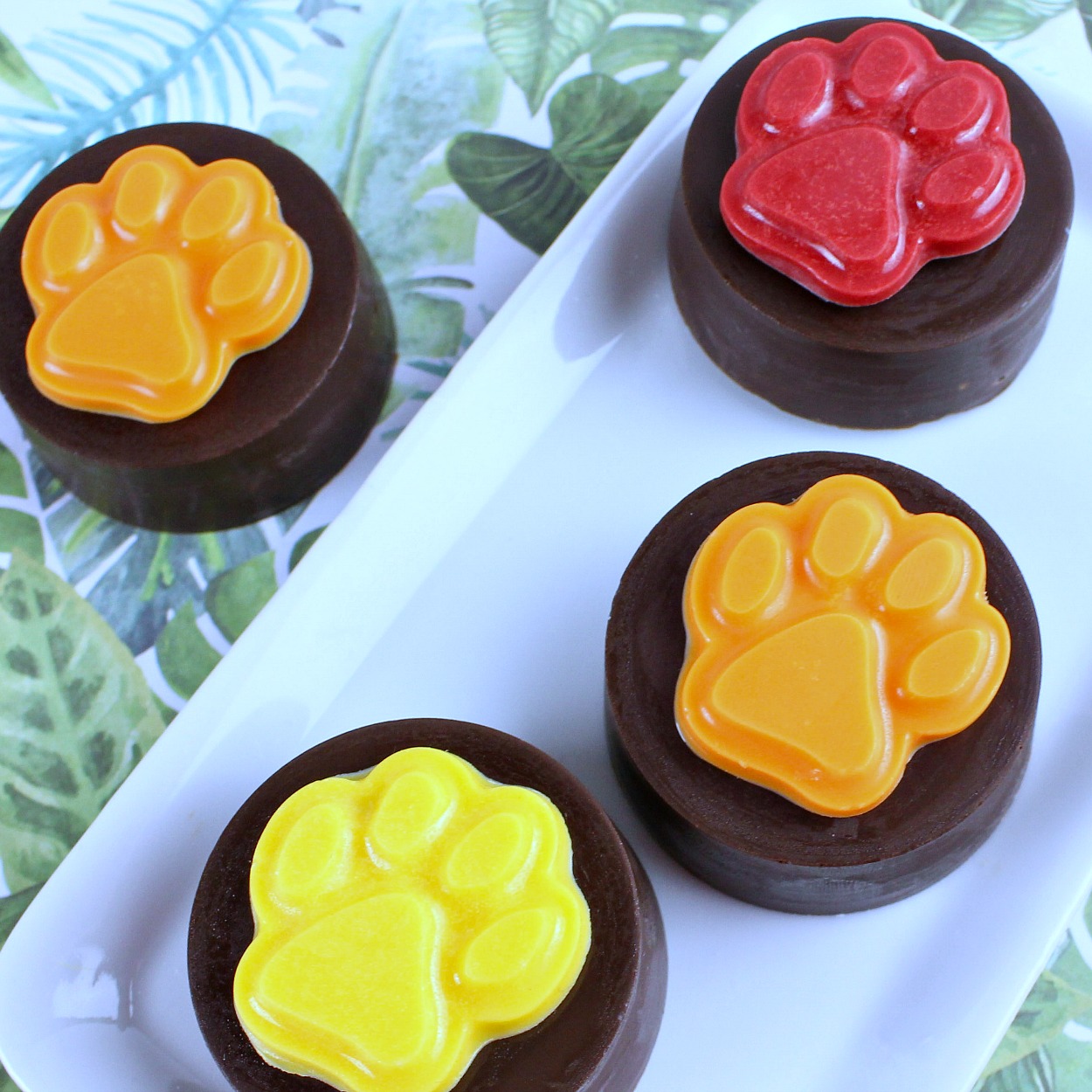 Lion King Paw Print Oreos Recipe
Ingredients:
1 dozen Double Stuf Oreo Cookies
Oreo Cookie Mold
Paw Print Mold
1/3 cup Yellow Candy Melts
1 1/2 cups Dark Chocolate Candy Melts
1/3 cup Red Candy Melts
1/3 cup Orange Candy Melts
Icing pouch
Instructions:
1) Put the chocolate melts in a medium size microwave safe bowl. Microwave on HIGH, in 20 second increments, until completely melted and smooth.
2) Add 2 tablespoons of the melted dark chocolate to the bottom of each cookie mold.
3) Place an Oreo cookie on top of the melted chocolate in each mold.
4) Spoon additional melted chocolate on top of the Oreos, so that each cookie is completely covered with chocolate.
5) Refrigerate for 30 minutes, so the chocolate will harden.
6) Add the yellow candy melts to a small microwave safe bowl. Microwave on HIGH in 20 second increments or until completely melted and smooth. Use a teaspoon to fill 4 of the paw print molds with the melted yellow chocolate.
7) Repeat with red candy melts.
8) Repeat with orange candy melts.
9) Refrigerate paw prints for 30 minutes, so that they will harden.
10) Gently pop the hardened paws and Oreos from the molds.
11) Squeeze a dime sized dollop of icing on top in the middle of each cookie. Then place a paw print over the icing and gently push down.
12) Serve immediately or store in an airtight container.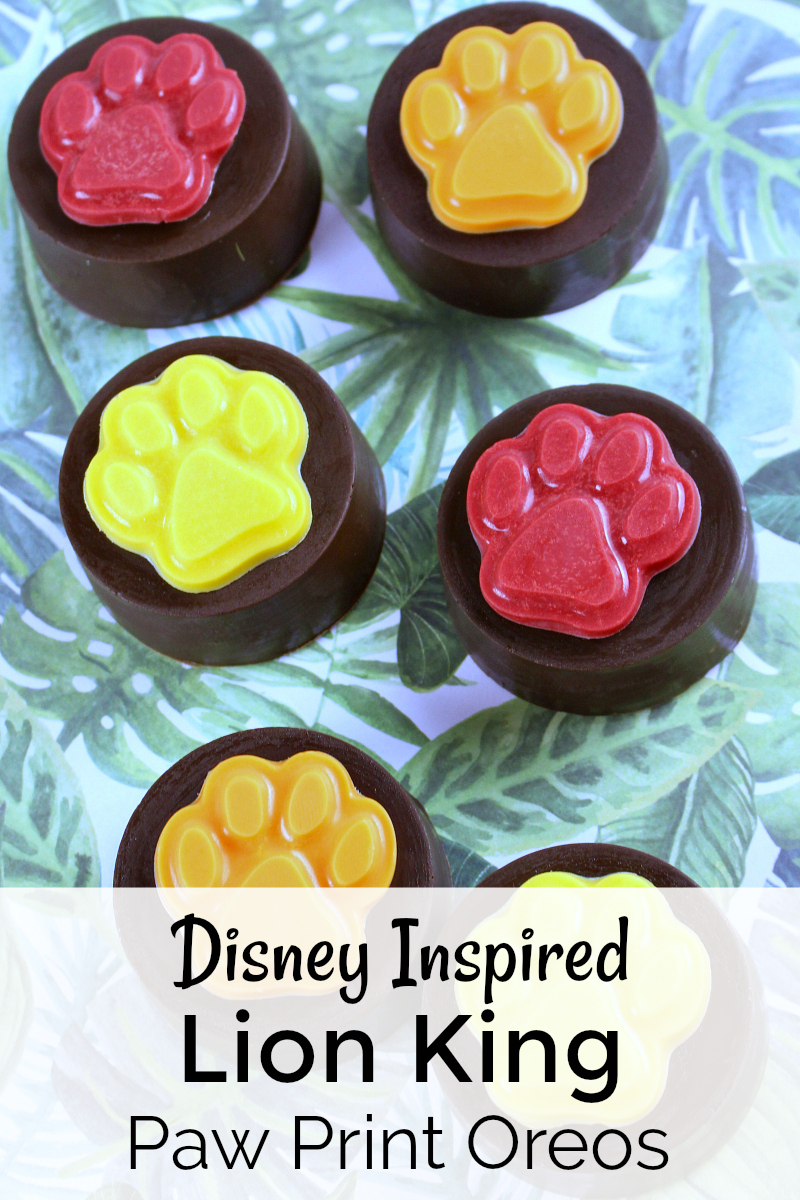 Check out my other dessert recipes, so you can get more kitchen inspiration.
Then take a look at my
vegetarian recipes
, so you can have even more delicious fun in the kitchen!