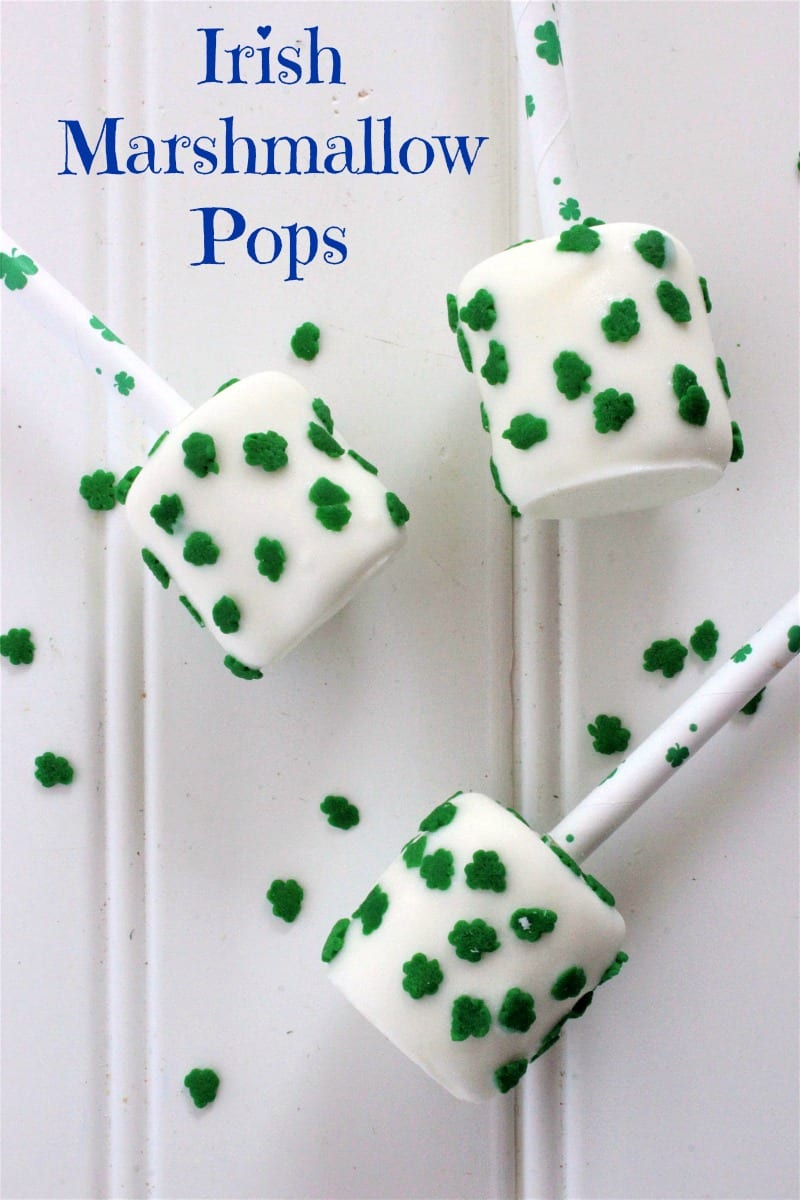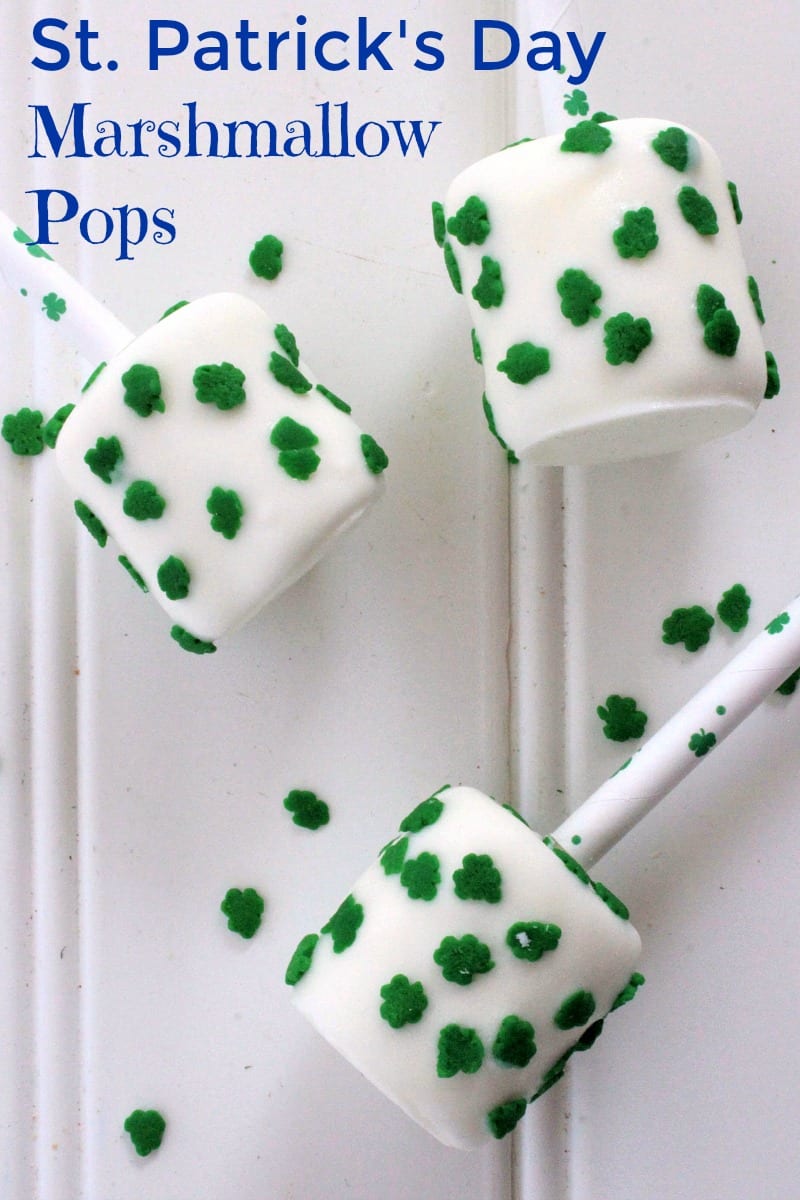 Easy Sweet St. Patrick's Day Treat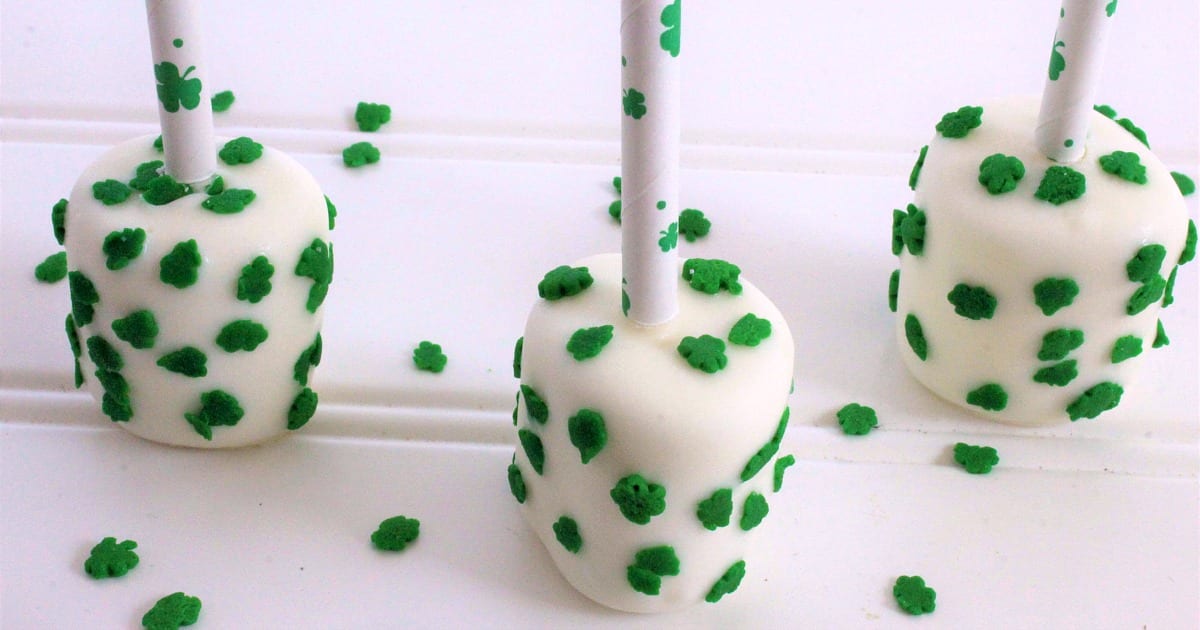 My Irish marshmallow pops are fun, when you want a festive St. Patrick's Day treat.
Of course, you can enjoy them any other time of the year that you want to bring on the luck of the Irish.
Chocolate dipped marshmallows on a stick are fun for kids and adults and the little green four leaf clovers make these extra fun.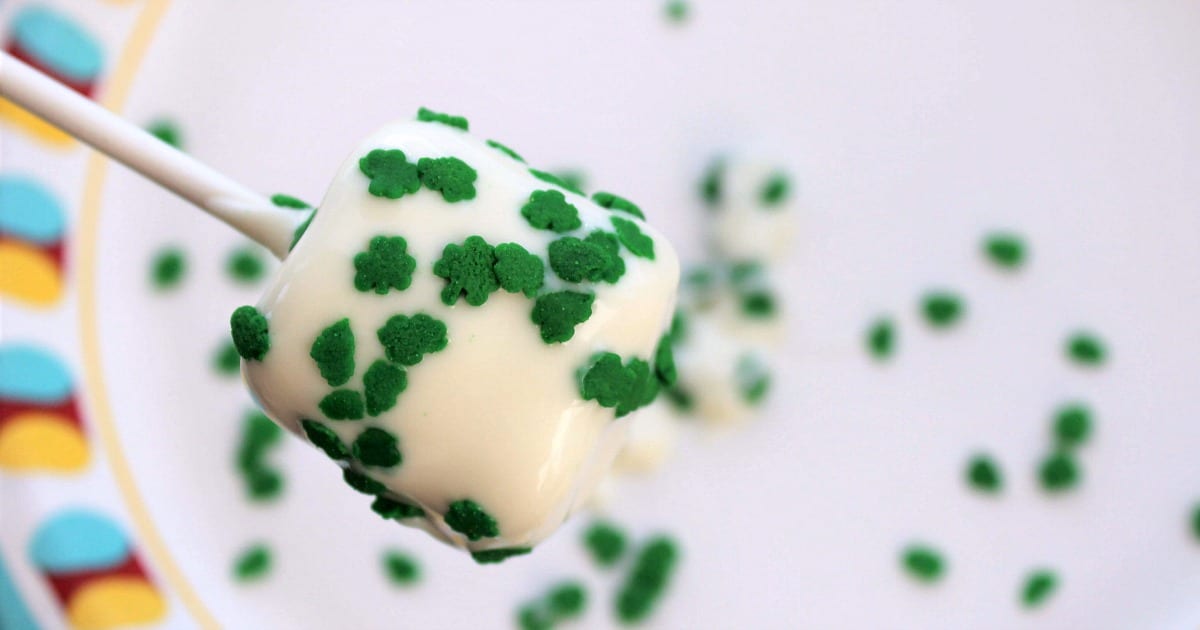 Make them at home as a fun activity with your kids or grandchildren, so that you can eat them at home.
Or make a bunch of them to contribute to a class party at your child's school.
You can easily make a lot of pops, but you'll want to do them in small batches. The chocolate needs to be warm, when it coats the marshmallows.
Once you get the hang of it, this is a quick process.
Having kids help will slow you down, but will add to the fun!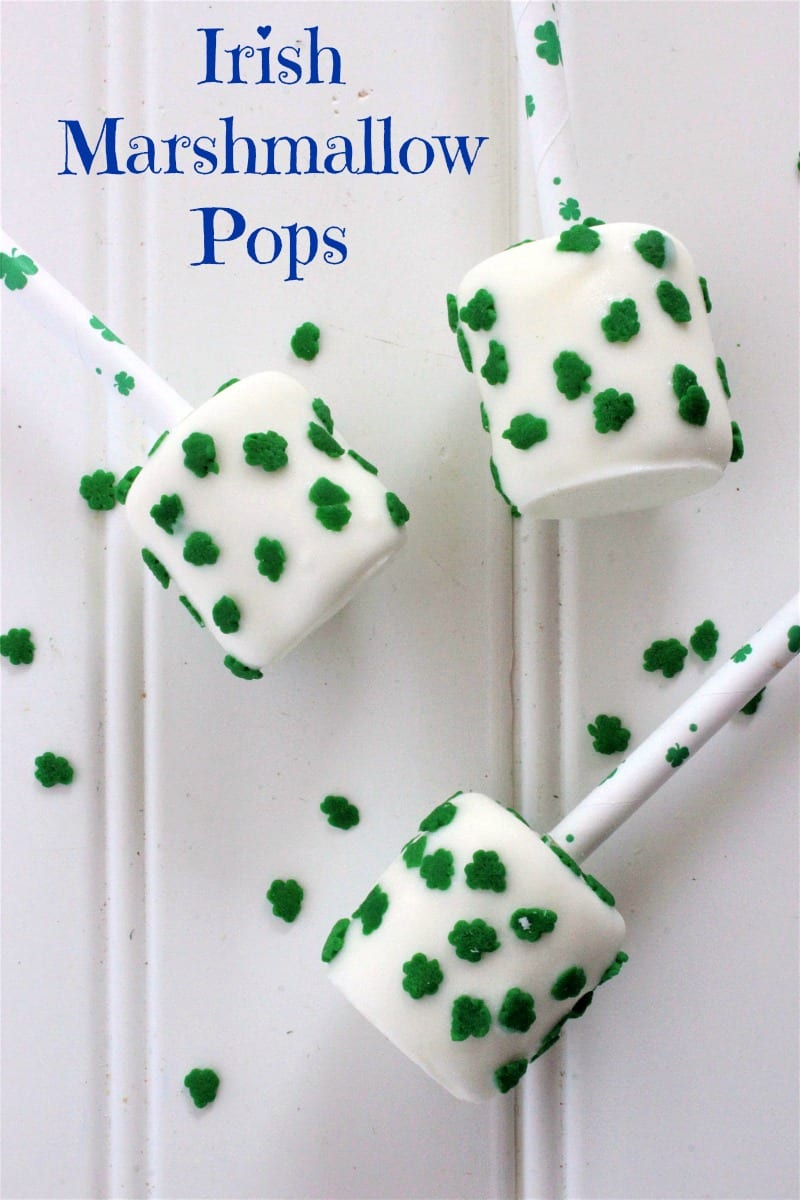 Ingredients
6 Marshmallows
1/2 cup White Chocolate Chips
Shamrock Candy Sprinkles
Supplies
6 Lollipop Sticks
Microwave Safe Bowl
Wax Paper
Instructions
1) Insert a stick into each marshmallow.
2) Place white chocolate chips in a microwave safe bowl. Melt them by microwaving for 30 seconds, stirring and then repeating until melted and smooth. Let it cool a bit, so that the chocolate is warm but not hot.
3) Dip a marshmallow in the melted white chocolate. Roll the marshmallow, so it is completely coated. Sprinkle with shamrock shaped candy sprinkles and set the pop on wax paper.
4) Repeat with additional marshmallows.
5) Refrigerate the pops for five to ten minutes, so that the chocolate sets.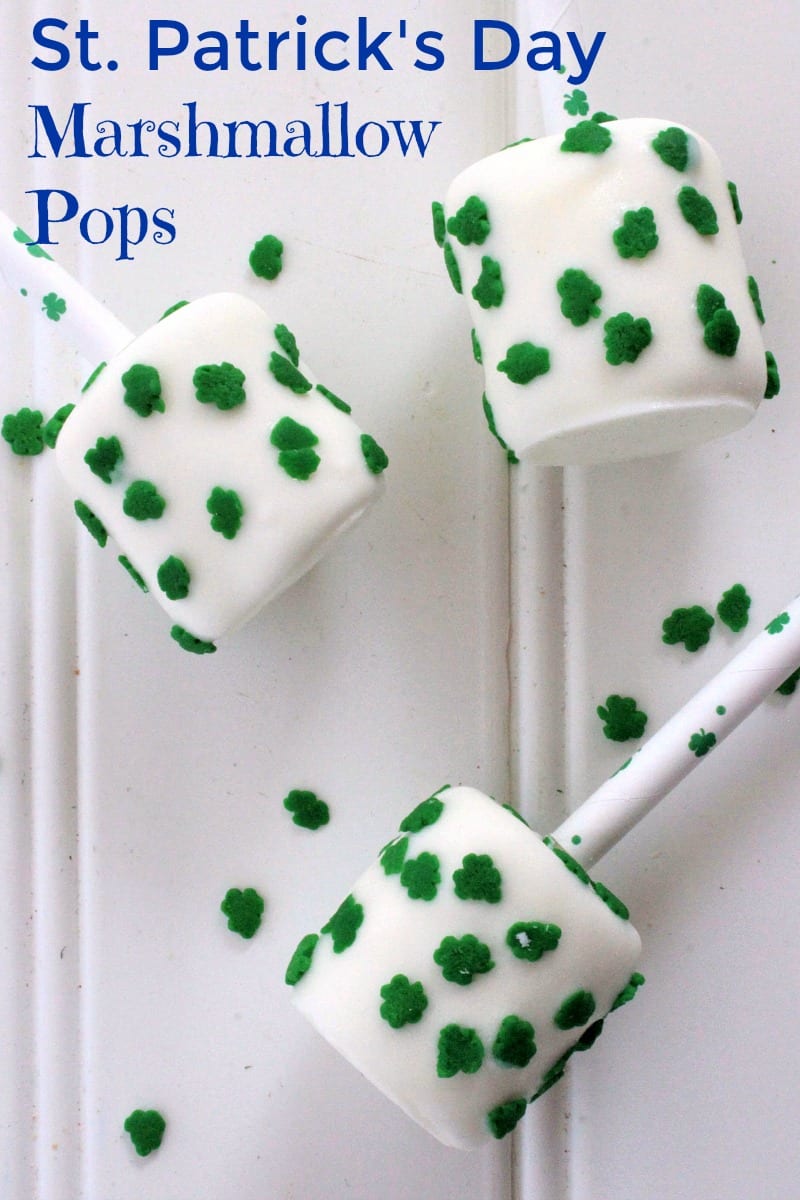 Take a look at my other marshmallow recipes, so you can make more fun treats.
Check out my other vegetarian recipes, so you can get more kitchen inspiration.