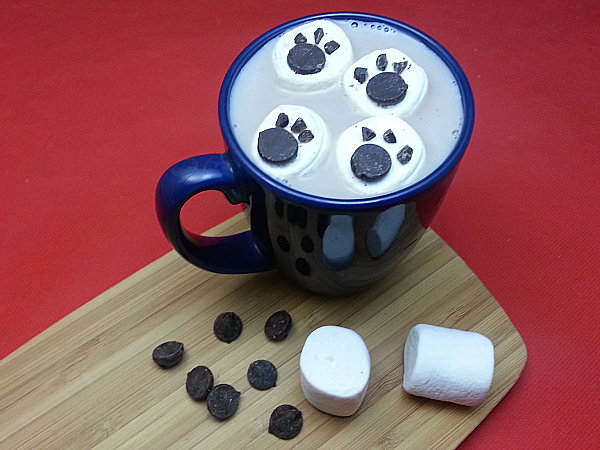 Hot chocolate is always good, but it is super fun when you add polar bear paw marshmallows to your drink.
A mug of hot Cocoa is the perfect way to warm up, when cold Winter weather is here.
It's even more fun with these adorable paw print marshmallows.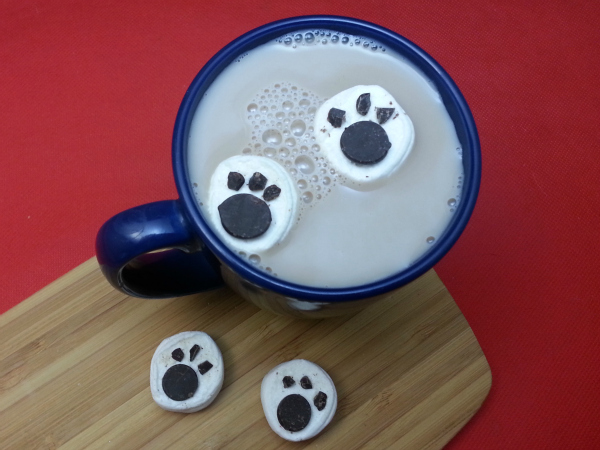 They look like a polar bear has left tracks in the snow.
You can also call them dog or cat prints, if you prefer.
They are really easy to make. If your kitchen is like mine, this recipe calls for two ingredients that are generally stocked in the pantry.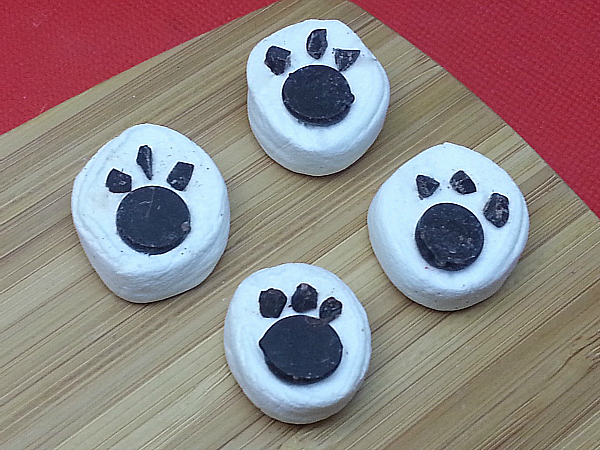 Polar Bear Paw Marshmallows
Ingredients:
Standard Size Marshmallows (not the mini ones)
Chocolate Chips
Instructions:
Use a sharp knife to carefully slice the pointy end off of a few chocolate chips. The big, flat piece will be the main part of the paw.
Cut some of the smaller pieces into toes.
Use kitchen shears to cut a marshmallow in half.
The cut edge will be sticky. Place the paw and toes on top of the sticky side of the marshmallow.
Gently press down to make sure they are firmly attached.
The marshmallows are ready to add to your hot chocolate or just eat them as is.
Aren't they adorable?
More from Mama Likes To Cook
Check out the rest of my vegetarian recipes, so you can get more great ideas for baking, cooking, blending and juicing.
Christmas Animal Recipes
Holiday Cookie Recipes
Alcohol-free Holiday Party Drinks
Shopping Tips
For a beautiful assortment of kitchen necessities and gifts for the whole family, check out the deals at these familiar online stores.
Are you ready to have some delicious fun in the kitchen?