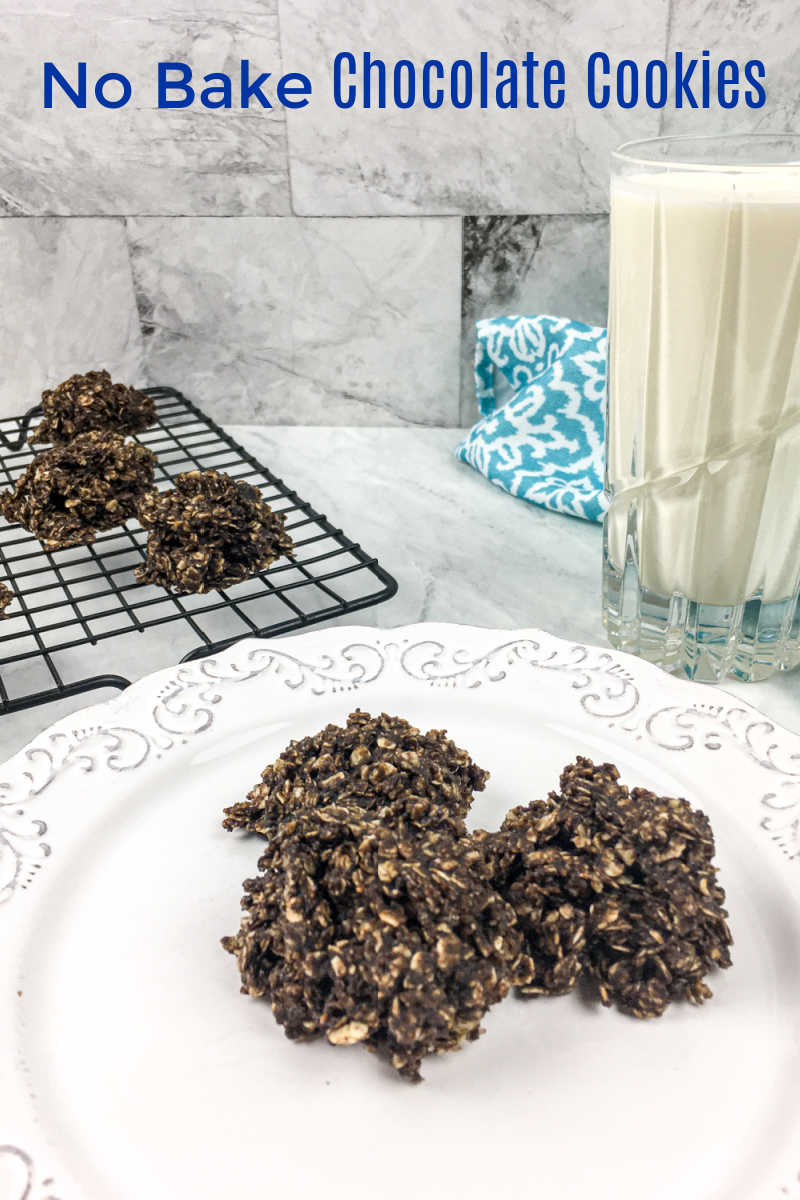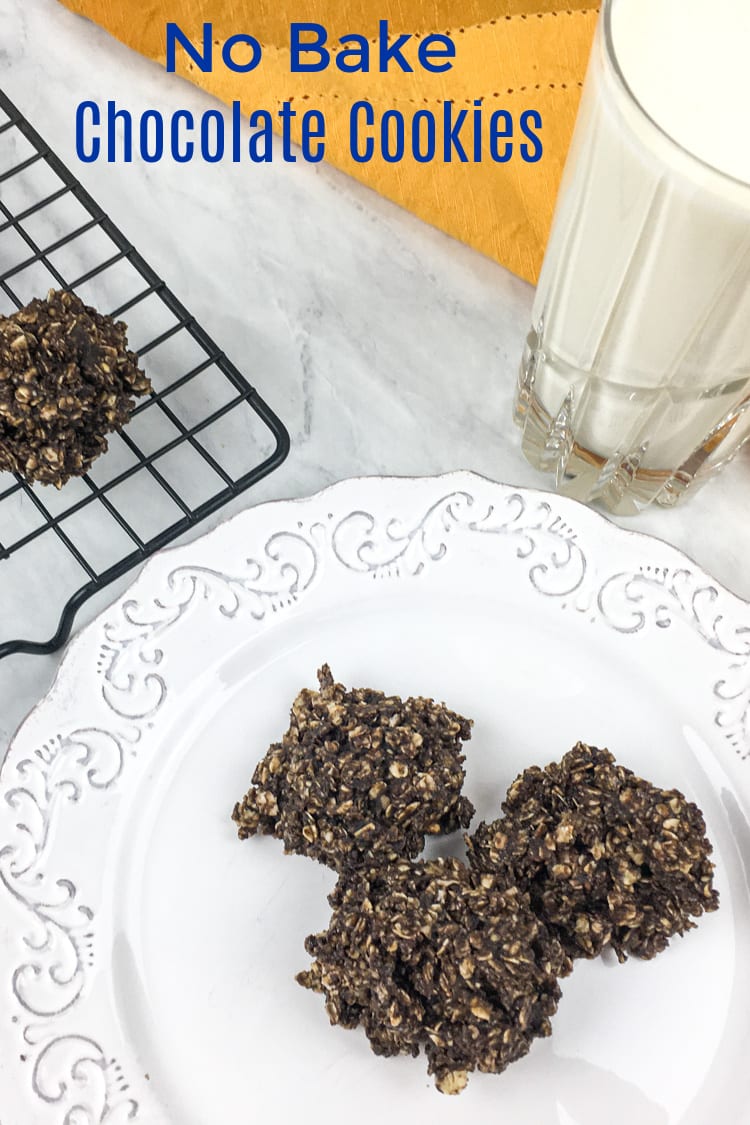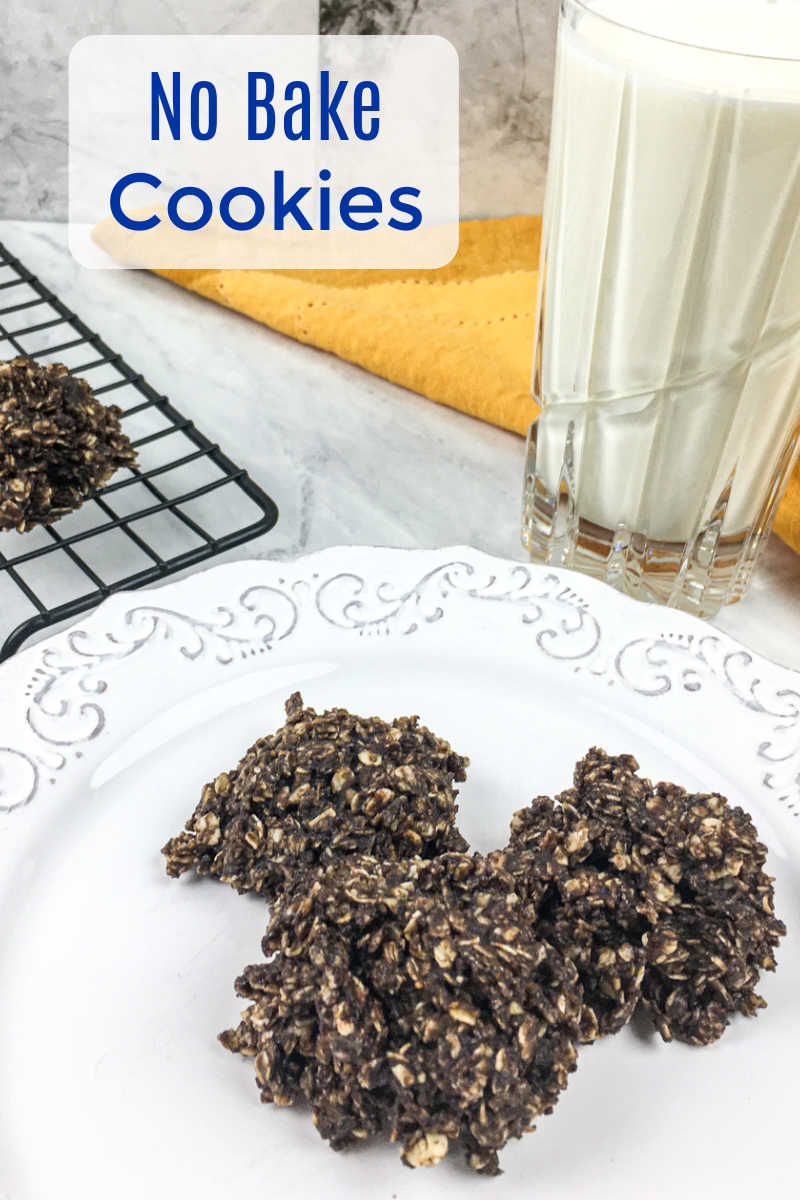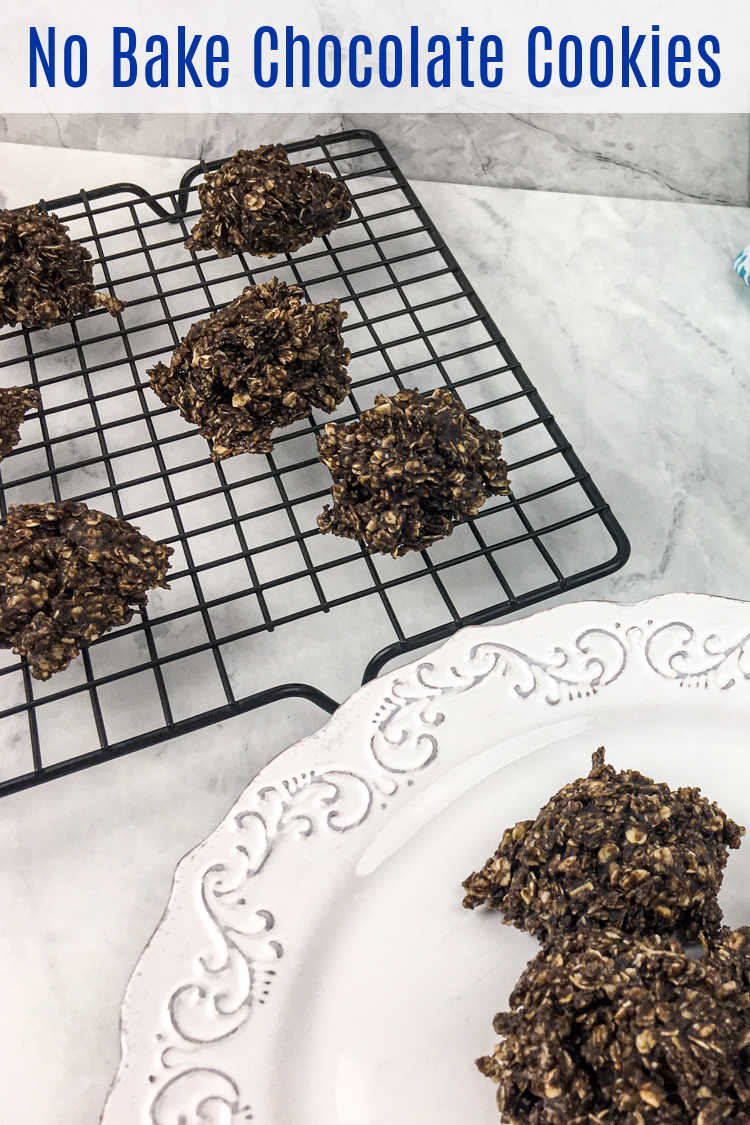 Easy No Bake Cookies
Chocolate and Peanut Butter Treats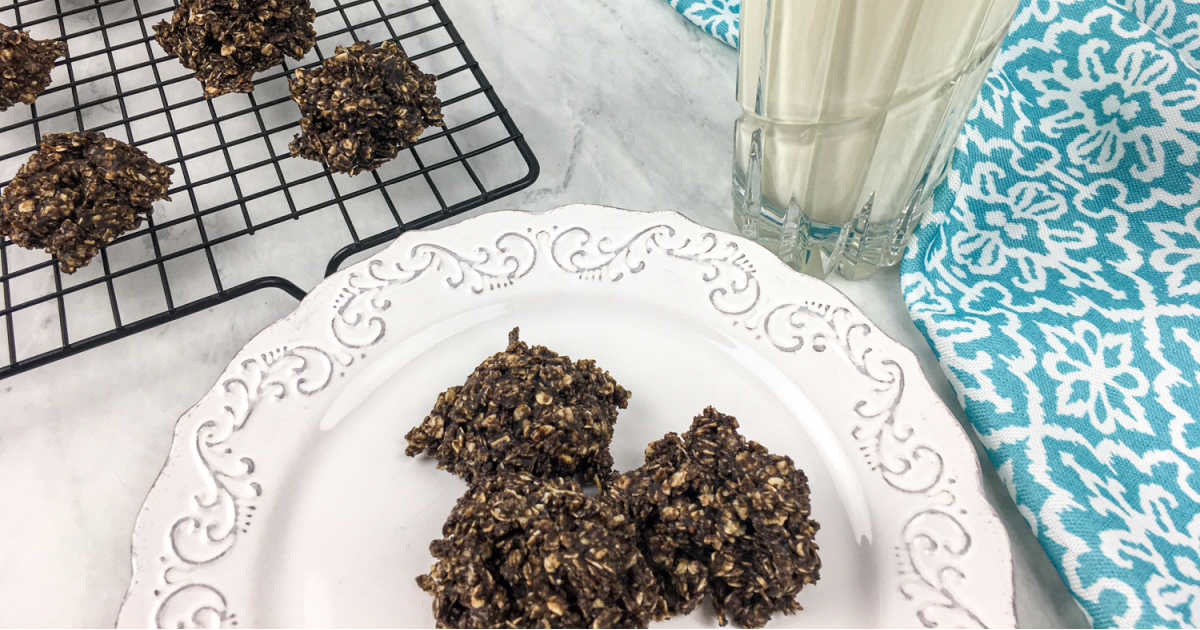 Enjoy this delicious no bake chocolate cookie recipe, when you need a treat that doesn't involve turning on the oven and heating up the house.
This recipe is so easy, that it's perfect for little ones who like to help in the kitchen.
And bigger kids and teens with some kitchen skills will be able to make these no bake cookies by themselves.
I like making them in the Summer, when my kitchen is hot.
And, I like making them anytime I need a little treat that is quick and easy to make.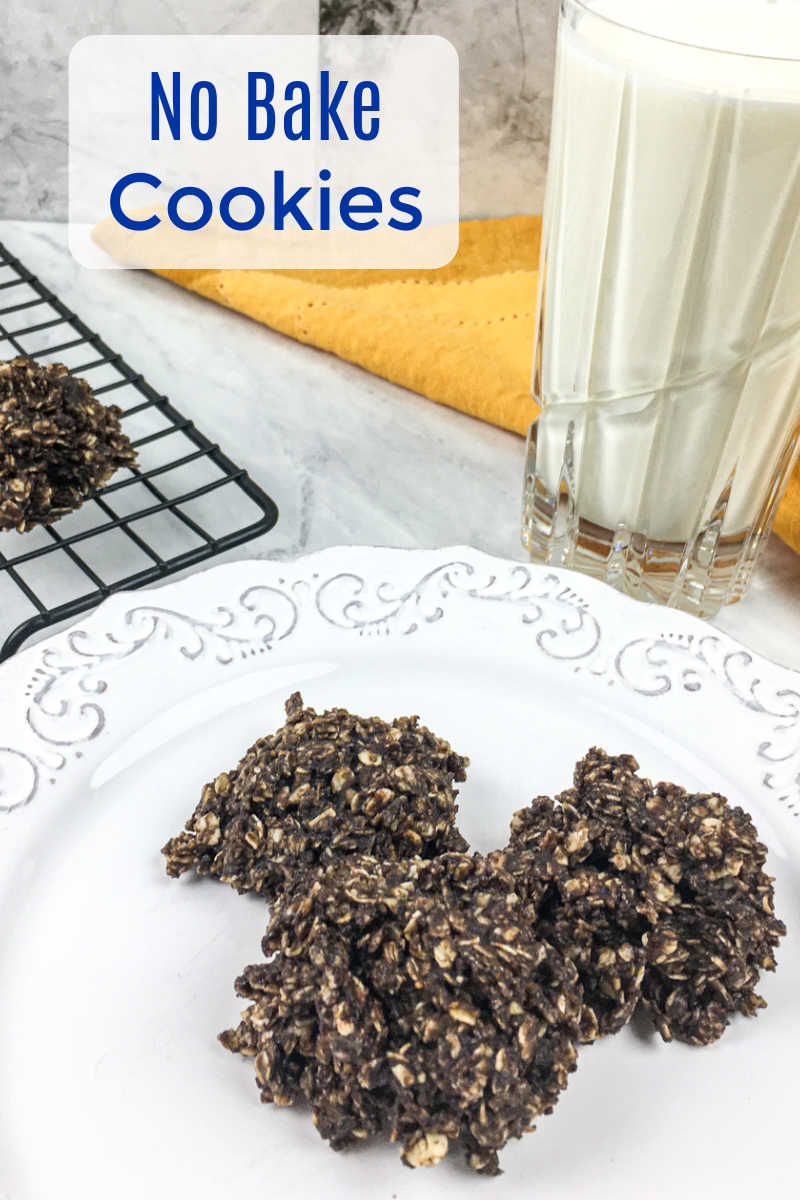 The simple ingredients are items that I typically have stocked in my pantry.
Oats, cocoa powder, peanut butter, coconut oil, maple syrup and vanilla extract turn into delicious cookies, when you follow my instructions.
If you want to make these as gluten free cookies, make sure you choose oats that clearly state that they are certified gluten free on the package.
Oats don't naturally have gluten in them, but there could be some cross contamination during packaging.
After you've formed the cookies, that are placed in the freezer to set.
Then, your family can either eat them all right away or you can store them in an airtight container in the refrigerator.
Enjoy!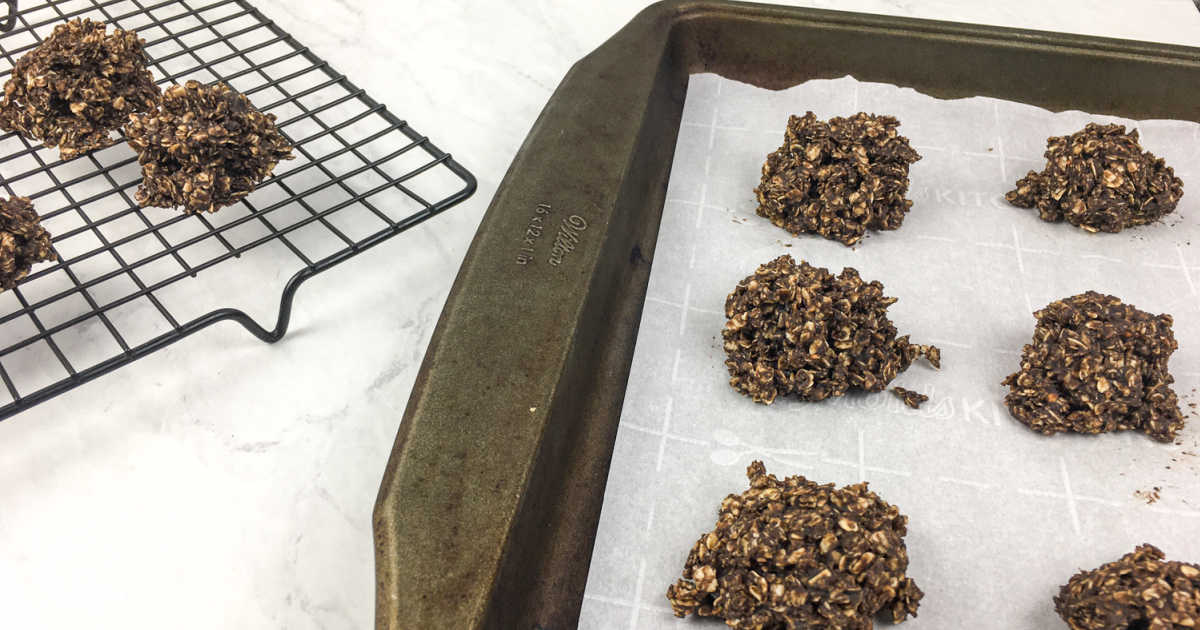 No Bake Chocolate Cookie Recipe
Prep time: 10 minutes
Chill time: 30 minutes
Yields 15 cookies
Ingredients
½ cup Creamy Peanut Butter
6 T Coconut Oil
1 t Vanilla Extract
1/3 cup Maple Syrup
2 T Cocoa Powder
1/8 t Salt
1½ cup Quick Oats
Supplies
Large Baking Sheet
Parchment Paper or Silicone Baking Mat
Large Microwave Safe Mixing Bowl
Microwave Oven
Small Cookie Scoop
Instructions
1) Line baking sheet with parchment paper or a silicone baking mat.
2) Add creamy peanut butter, coconut oil, vanilla extract, maple syrup to a microwave safe mixing bowl. Cover and microwave for 1 minute. Then, stir until smooth.
3) Pour in the cocoa powder and salt and stir to combine.
4) Sprinkle in oats half a cup at a time, stirring until oats are completely coated.
5) Scoop rounded tablespoons of the cookie mixture onto prepared baking sheet. Place in the freezer for 30 minutes or more to set.
6) Serve immediately or store in the refrigerator until ready to eat. (They will lose their shape, if not refrigerated.)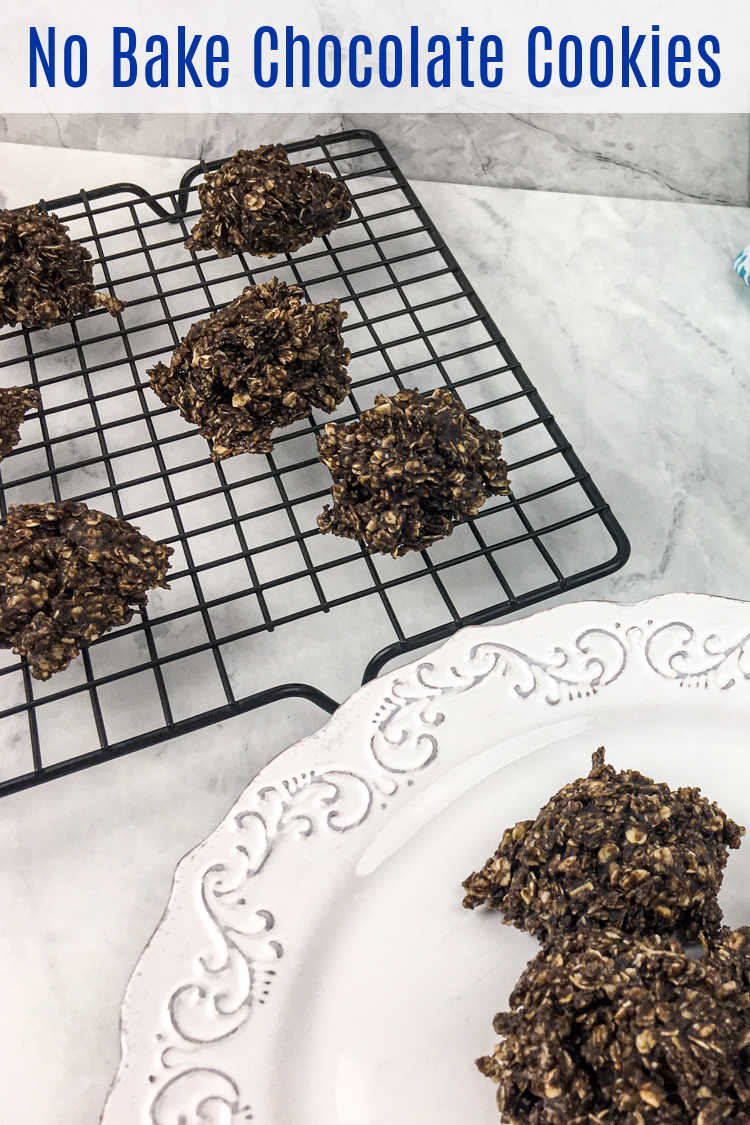 More from Mama Likes To Cook
Check out the rest of my vegetarian recipes, so you can get more great ideas for baking, cooking, blending and juicing.
Peanut Butter Recipes
Cookie Recipes
Holiday Cookie Recipes
Shopping Tips
For a beautiful assortment of kitchen necessities and food gifts for the whole family, check out the deals at these online stores.
Are you ready to have some delicious fun in the kitchen?