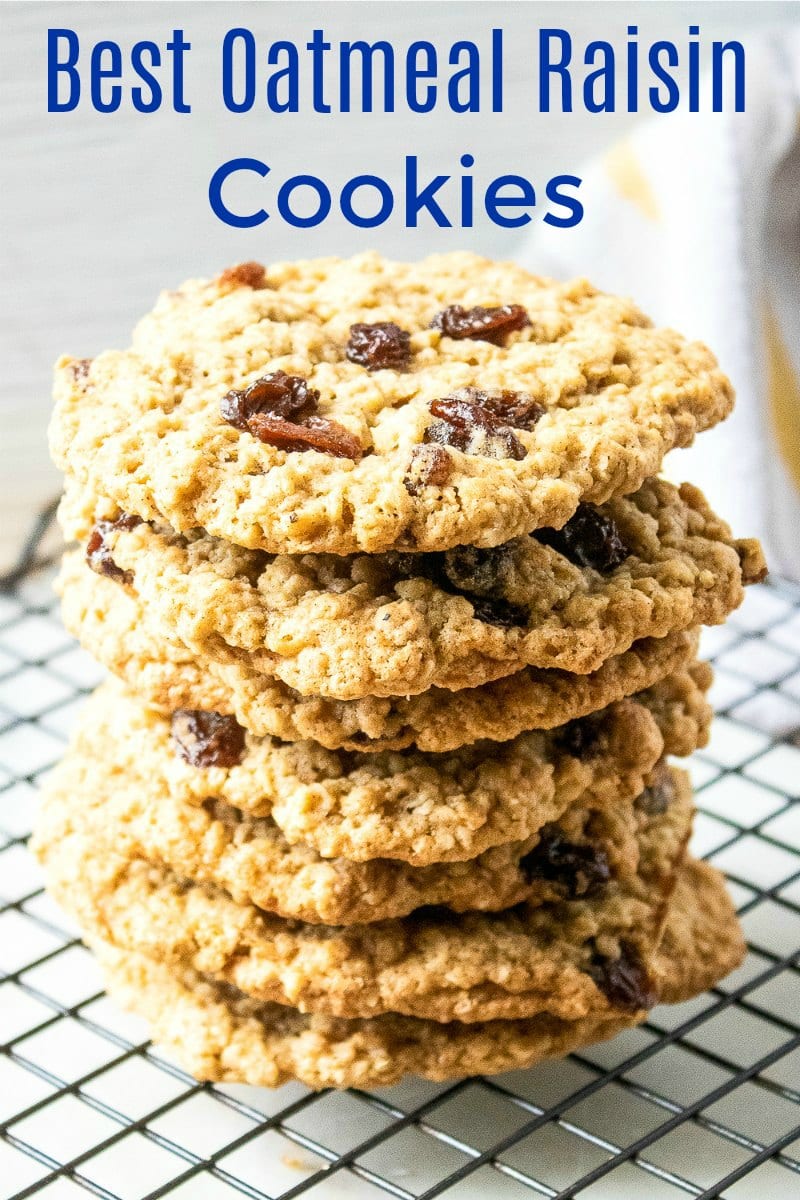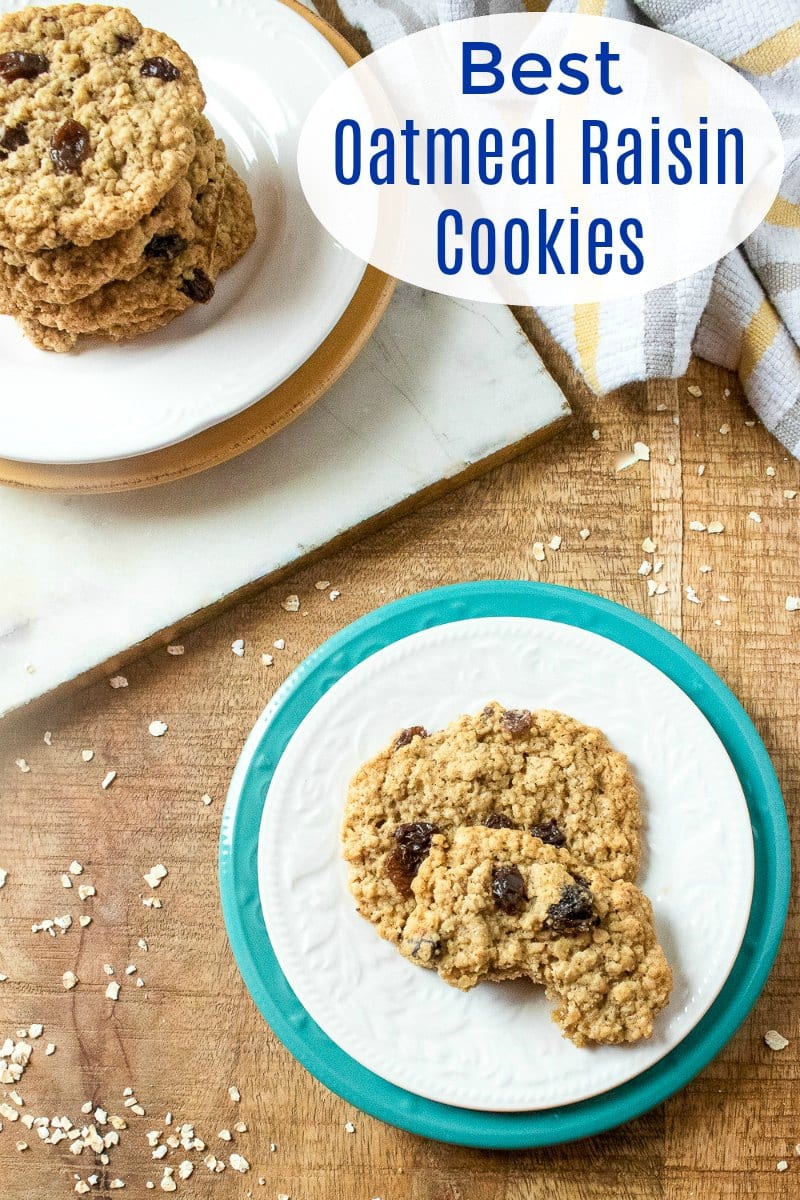 Classic Oatmeal Cookies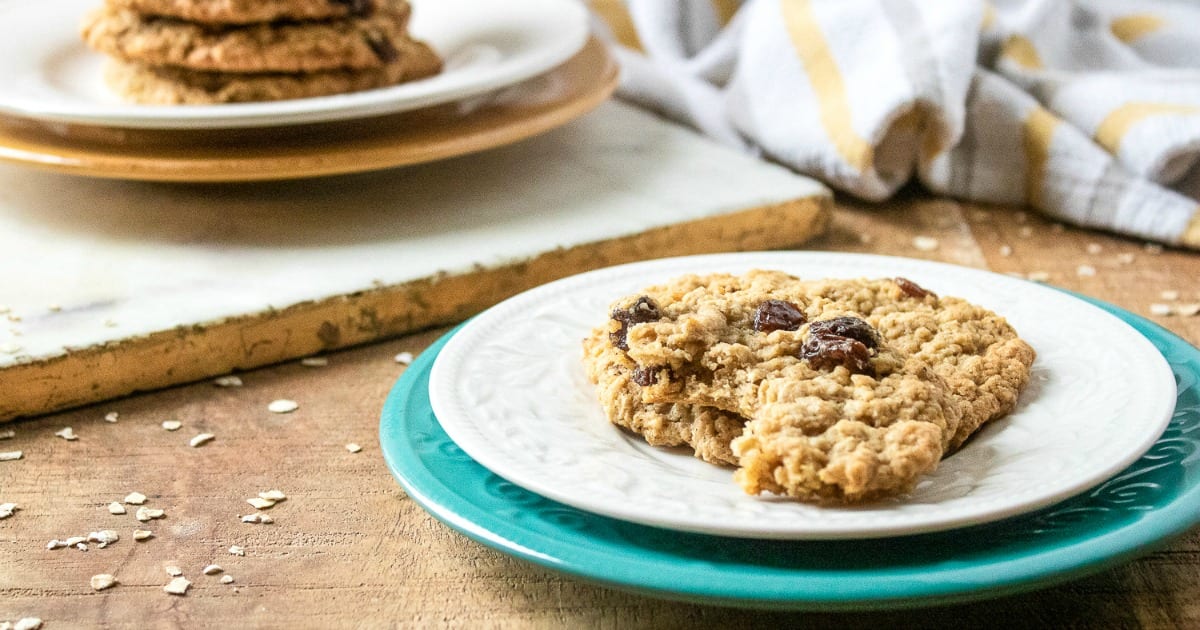 When you need a comfort food cookie, make a batch of the best oatmeal raisin cookies.
They are chewy and have just the right amount of crunch!
These cookies are definitely dessert, but the oats and raisins add in some good nutrition.
And, of course, they taste wonderful!
My mom often made oatmeal cookies, when I was growing up.
These cookies have a little something extra and I know she would approve.
Instead of the ground cinnamon my mom used in her cookies, these are made with pumpkin pie spice.
You get to taste nutmeg, cloves and ginger along with cinnamon.
All of these spices go really well with oats and raisins.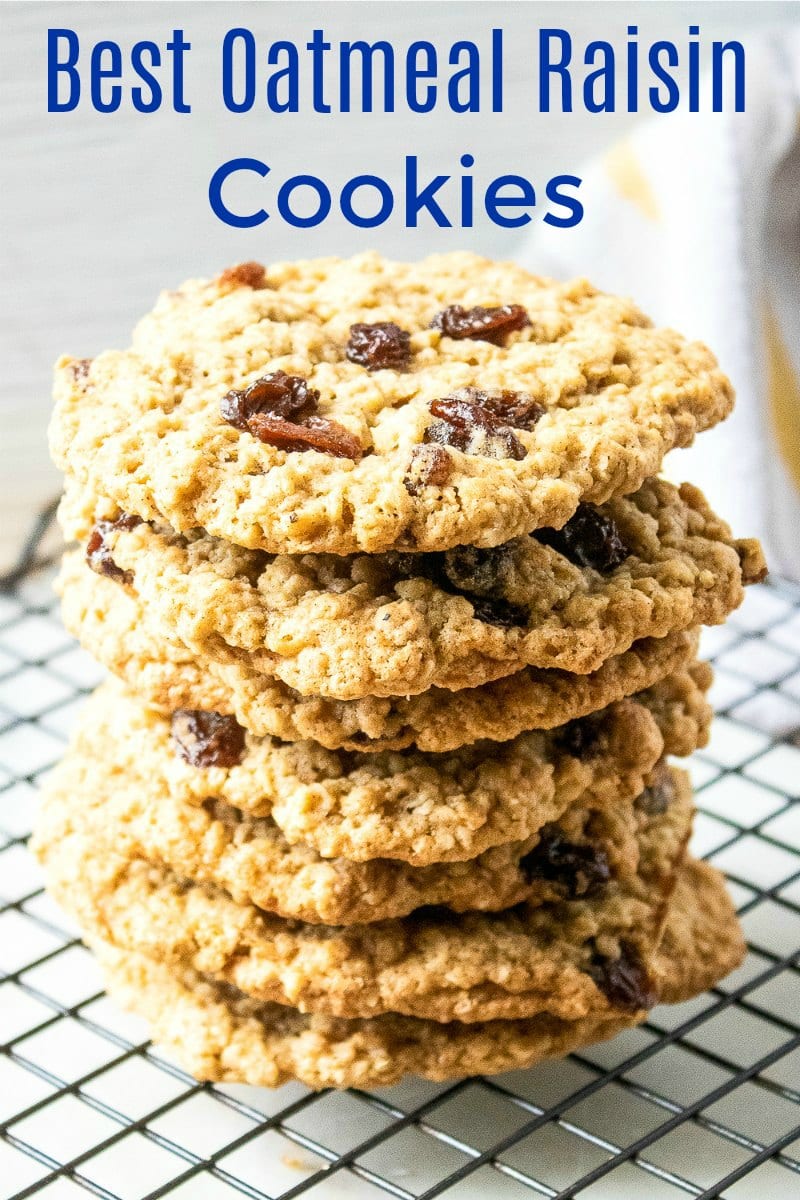 The cookies don't have nuts, so they are a good option for those who are allergic to tree nuts.
This also makes them a good cookie to serve at a party or send to school with your child.
These oatmeal raisin cookies are good while they are still a little warm from the oven.
They also still have a good texture, when you eat them later.
Enjoy!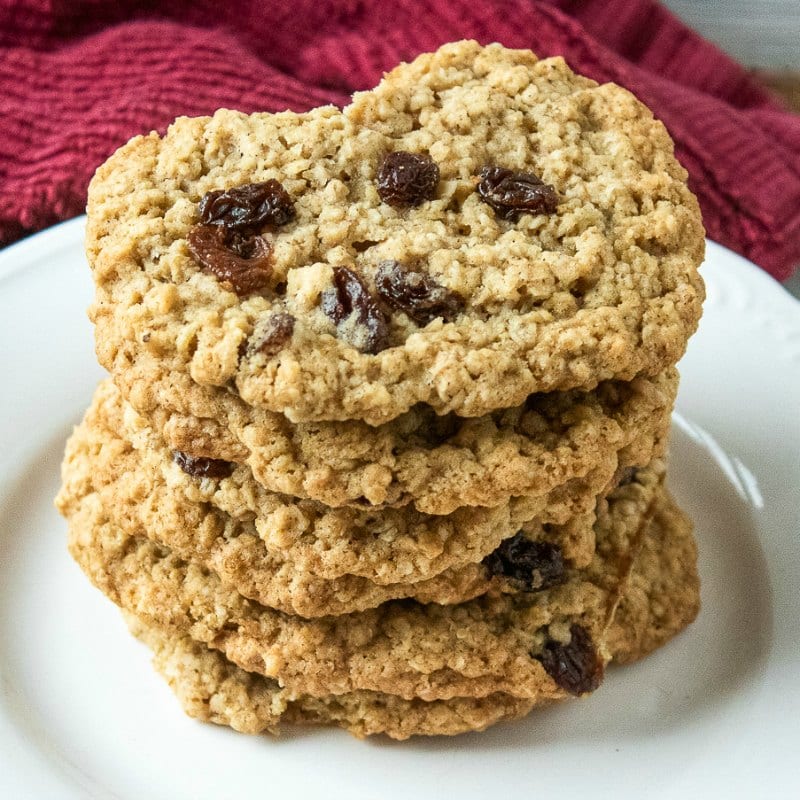 Best Oatmeal Raisin Cookies Recipe
Prep time 10 minutes + 30 minutes to chill cookie dough
Bake time 8-10 minutes
Yields 24 cookies
Ingredients
1 cup Butter, unsalted
½ cup Granulated Sugar
1 cup Brown Sugar
2 Eggs
1 t Vanilla Extract
1 cup All-purpose Flour
3½ cups Quick Oats
1 t Pumpkin Pie Spice
½ t Baking Soda
½ t Baking Powder
¼ t Salt
1 cup Raisins
Supplies
Baking Sheet
Parchment Paper
Stand Mixer
Mixing Bowl
Measuring Cup
Measuring Spoons
Drinking Glass or Mason Jar
Wire Cooling Rack
Instructions
1) Preheat oven to 375° and line baking sheet with parchment paper.
2) Use the mixer to cream the butter, brown sugar and granulated sugar. Then slowly add in the eggs and vanilla.
3) In a separate bowl, combine the flour, oats, pumpkin pie spice, baking soda, baking powder and salt.
4) With the mixer on low, slowly add the dry ingredients to the wet. Stir in the raisins by hand.
5) Cover and chill the dough in the refrigerator for a half hour.
6) Make 24 cookie dough balls and arrange on parchment paper covered baking sheets with an inch or two space between them. Flatten the balls with the bottom on a glass.
7) Bake for 8-10 minutes until golden brown. Remove from oven and cool on a wire rack before serving.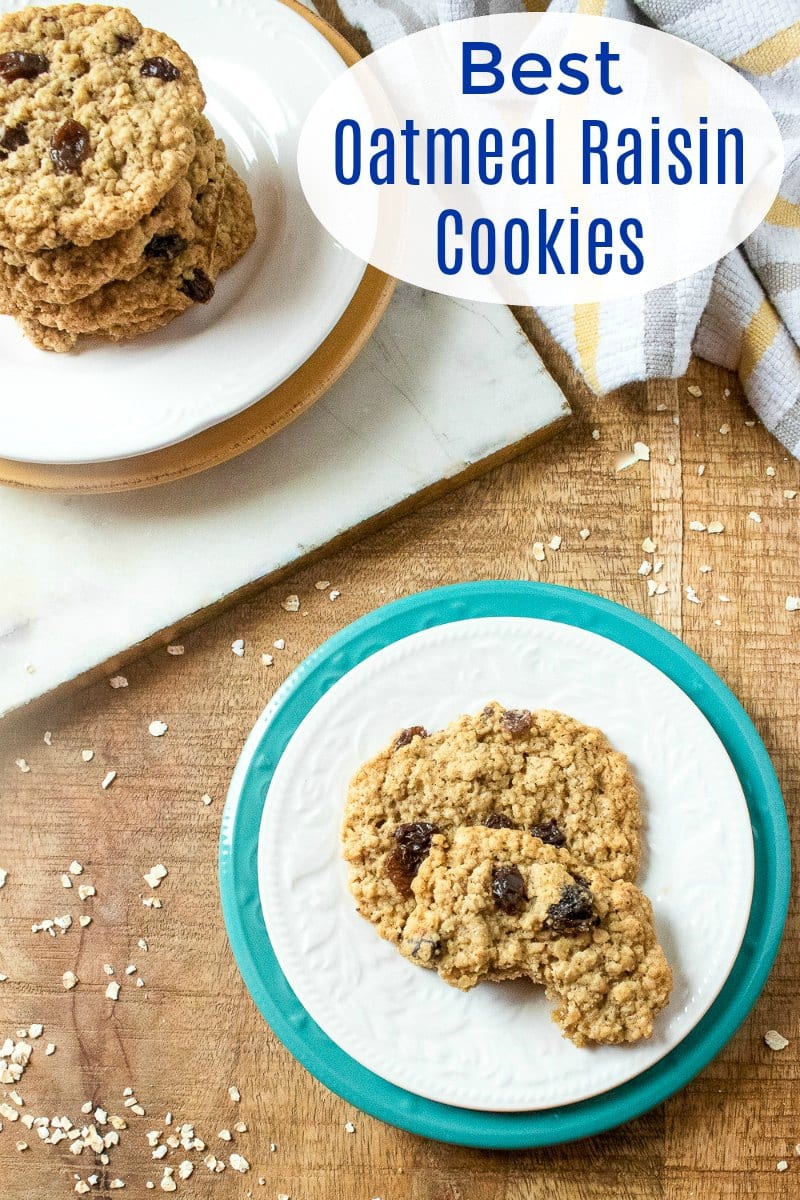 Cookie Recipes