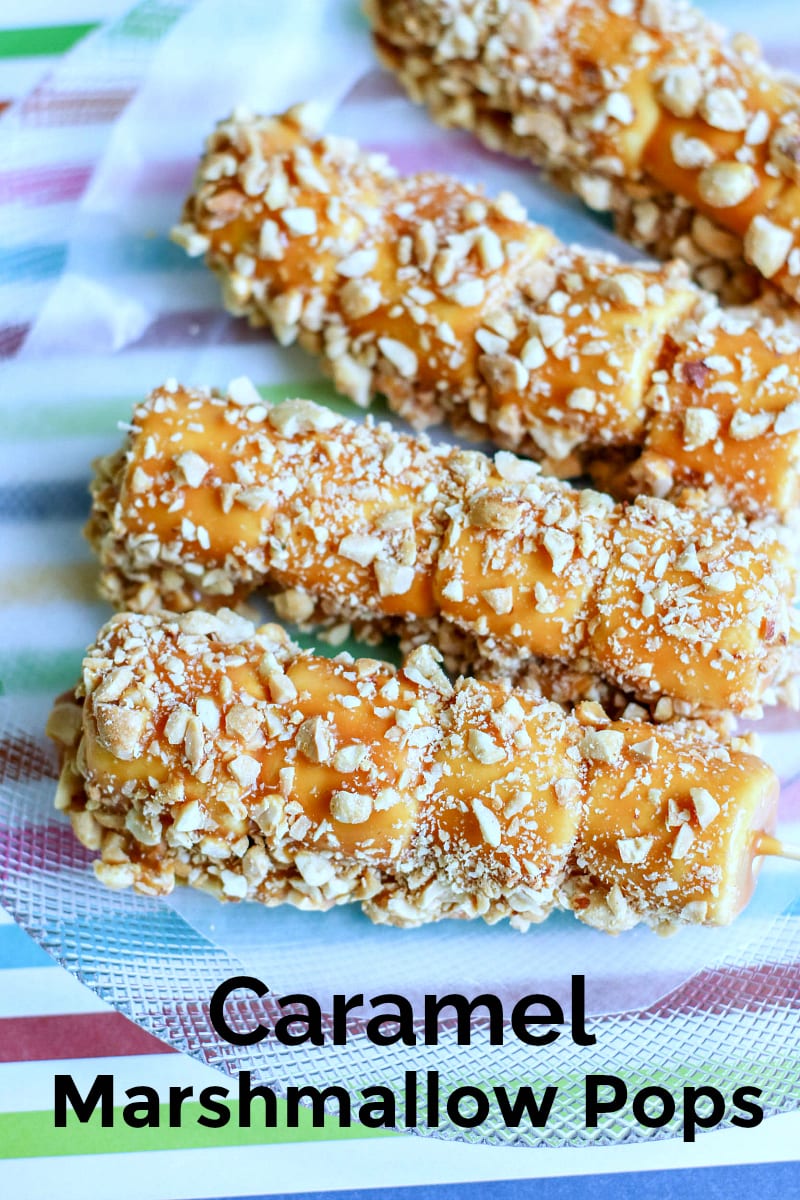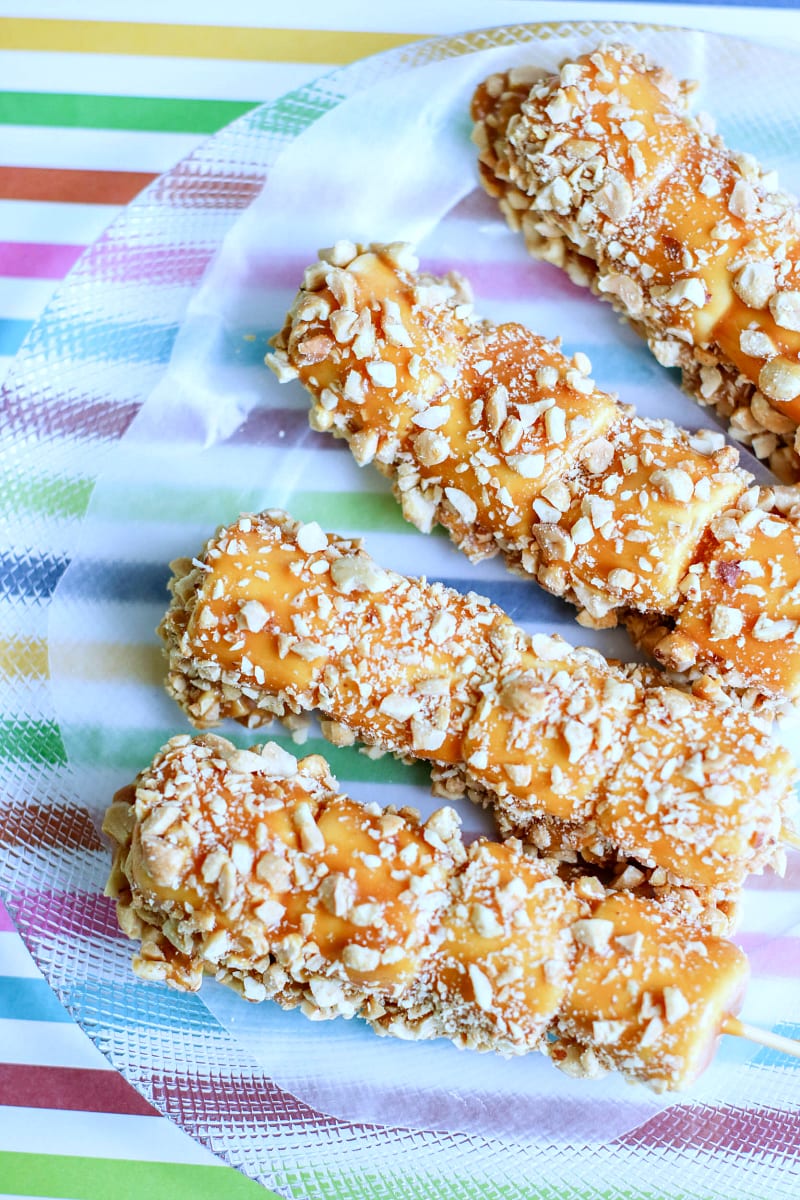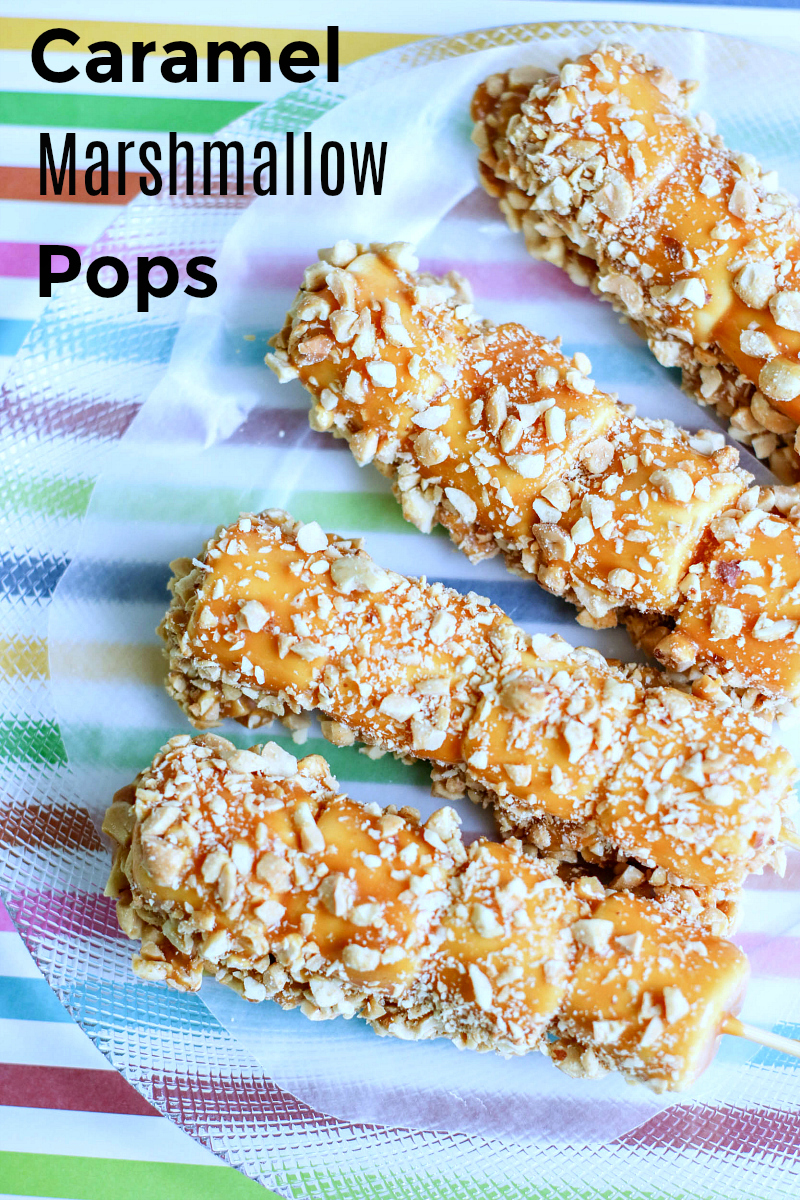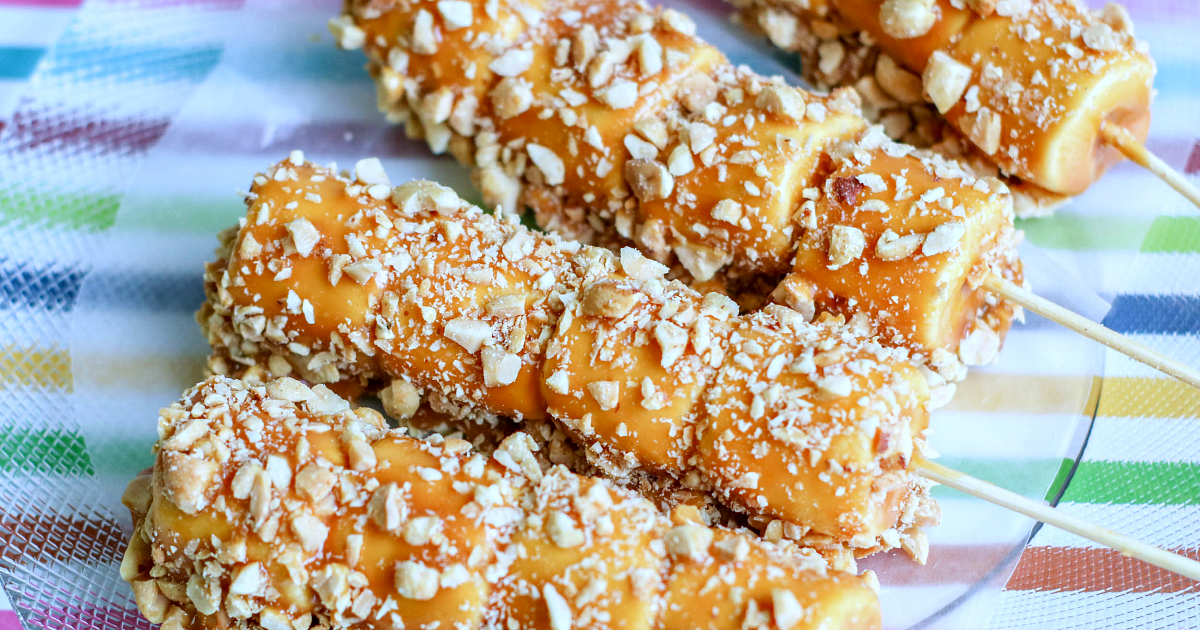 Quick & Easy Sweet Treat
Treats on sticks are always fun, so you'll want to try my caramel marshmallow pops recipe at home.
This type of treat is tempting at theme parks and sweet shops, but homemade is oh so amazing.
They are fun to make and homemade is a budget friendly alternative to commercially made pops.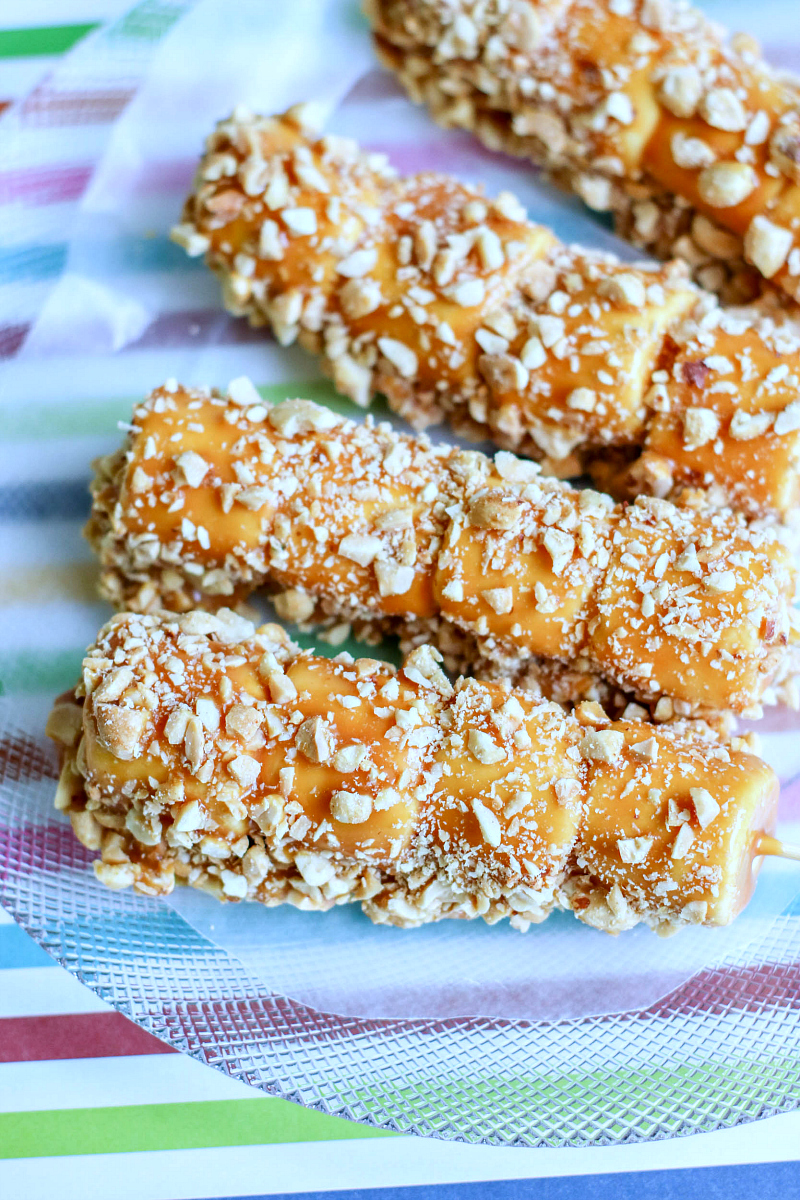 The flavor combination of these kabobs is similar to a Payday Bar, since there is cream, caramel and peanuts.
With these you get the added bonus of a squishy marshmallow middle.
I like these with roasted salted peanuts, since I'm a salted caramel fan.
However, you can use unsalted, if that is what you prefer.
The ones in the photos are on regular bamboo skewers, which work just fine.
If you prefer a sturdier stick, use the round ones that are often used for caramel apples.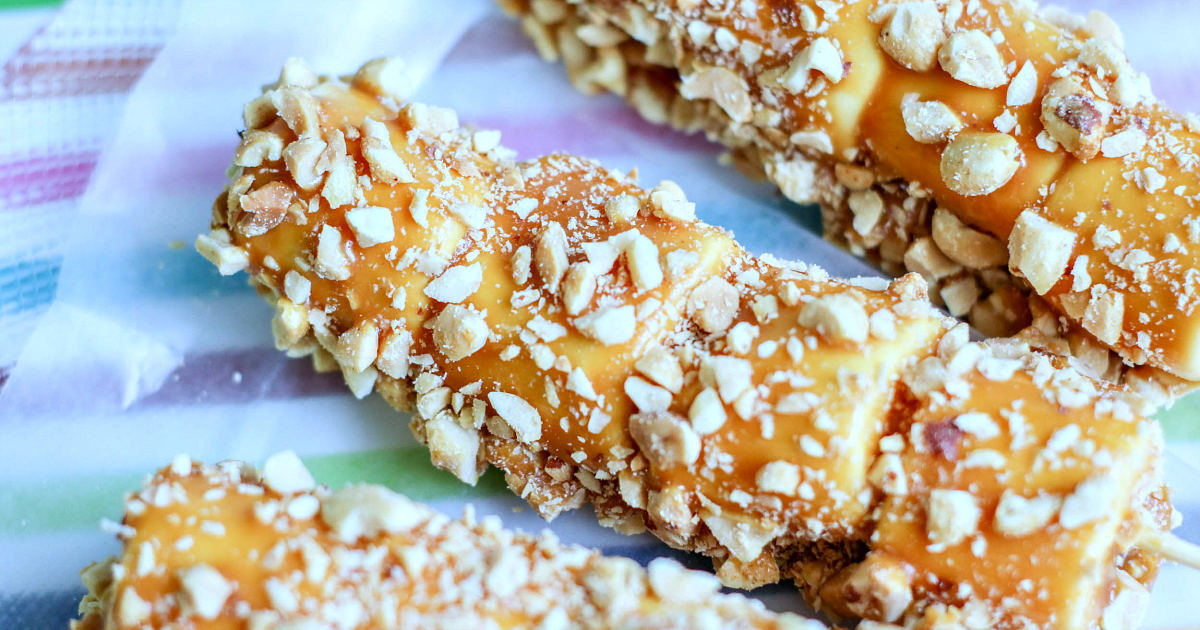 If you have kids who like to help in the kitchen, this is a fun recipe to make as a family.
An adult or bigger kid will need to handle the hot caramel, since you don't want anyone to get an accidental burn.
Little ones will enjoy putting marshmallows on skewers and coating them with the nuts.
Of course, people of all ages can enjoy eating them.
This recipe makes four marshmallow pops, which is a good amount for a family.
If you are feeling ambitious, make a whole bunch of them to give as gifts or to sell at a bake sale.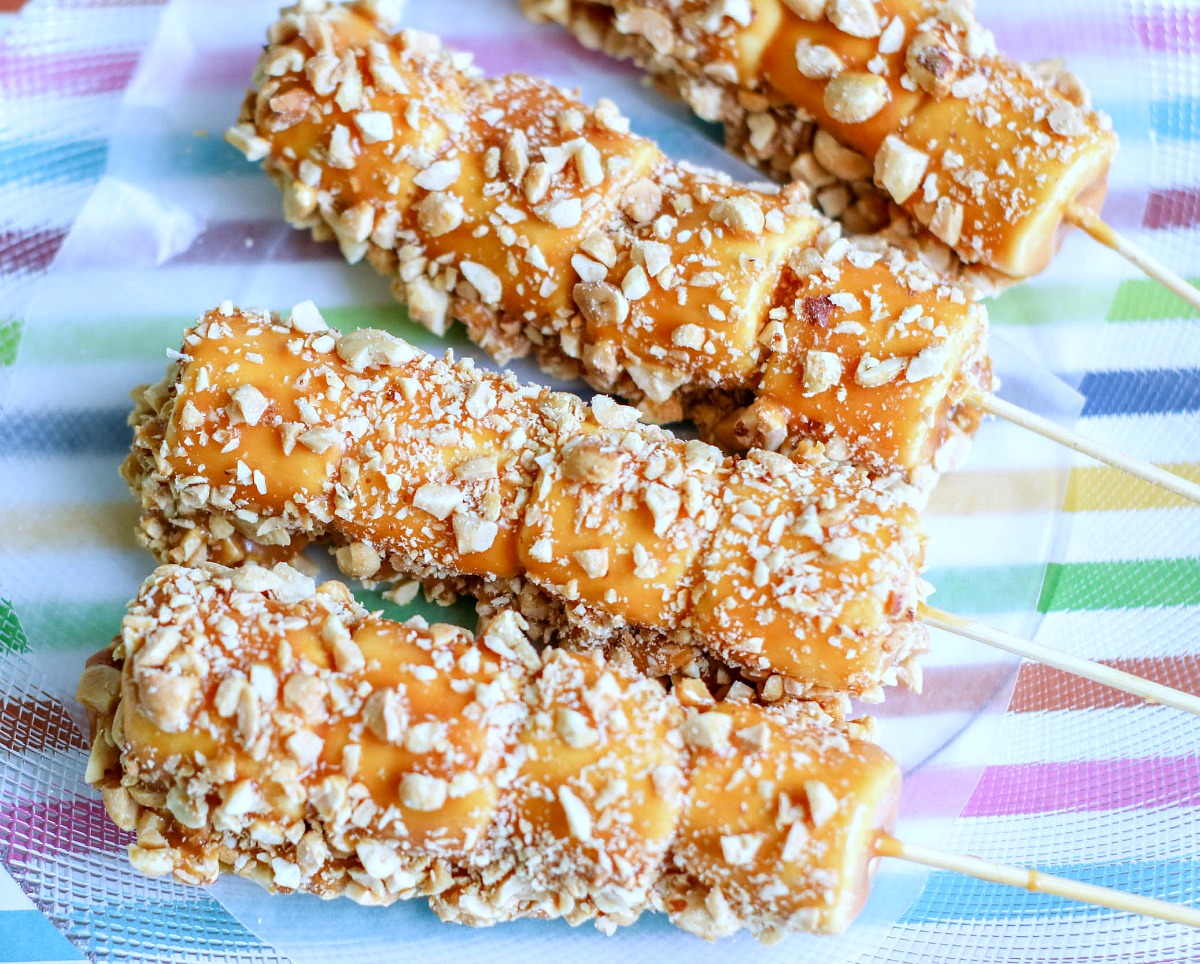 Caramel Marshmallow Pops Recipe
Ingredients:
24 Regular (not mini) Marshmallows
1 (11 oz.) bag Caramel Candy, unwrapped
2 T Heavy Cream
1 cup Roasted Peanuts, chopped
Supplies:
Round Wood Treat Sticks or Bamboo Kebab Skewers
Parchment Paper or Waxed Paper
Piping Bag or Ziploc Bag
Instructions:
1) Arrange four marshmallows onto each treat stick with a twisting motion.
2) Line a cookie sheet with parchment paper and place the marshmallow pops on it.
2) Add caramel and whipping cream to a microwave safe bowl.
4) Melt the caramel in the microwave according to package directions. For caramel that is super creamy, make sure you don't overheat it.
5) Pour caramel over the marshmallows until completely coated.
5) Roll the caramel covered marshmallows in the chopped peanuts.
7) Place each completed pop on the parchment paper, so that they are not touching.
8) With the pops still on the parchment paper, put them in the refrigerator for 15 or more minutes to set.
9) If you don't eat them right away, store in an airtight container in the refrigerator.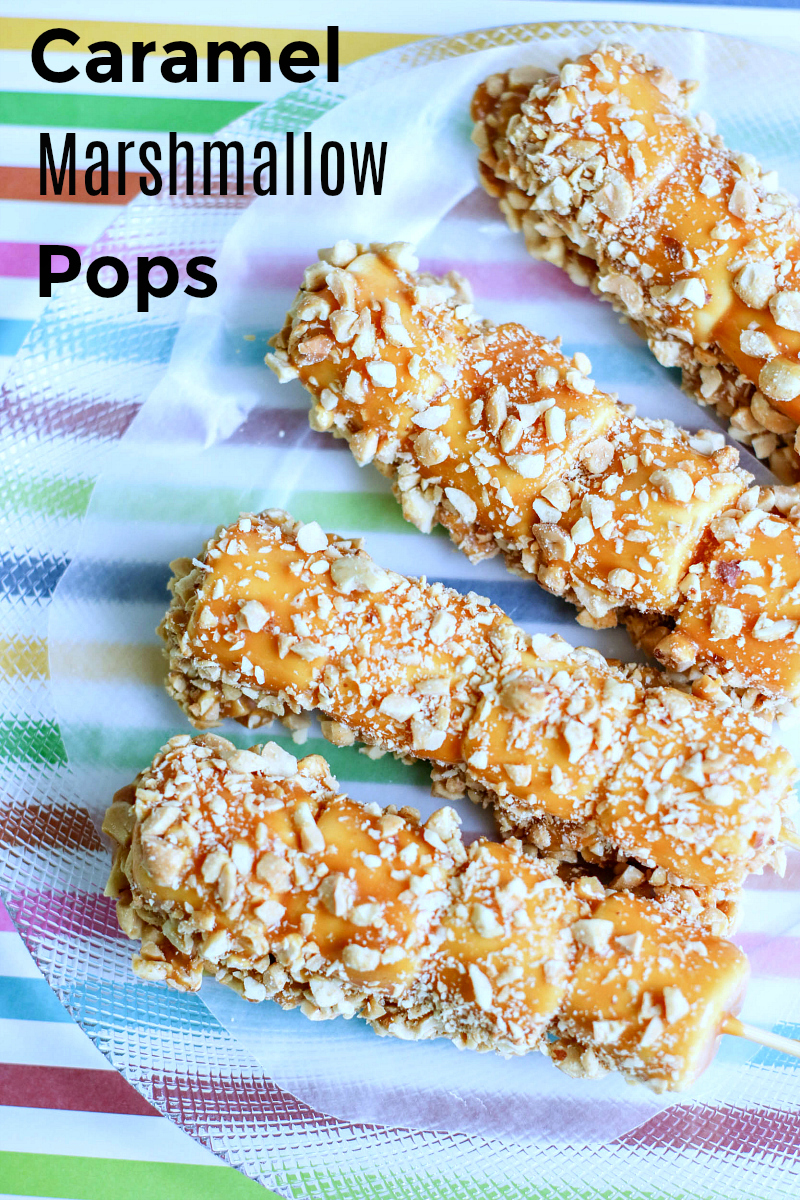 More from Mama Likes To Cook
Check out my other dessert recipes, so you can get more sweet inspiration.
Following are a few of my other treat recipes.
Then take a look at the rest of my vegetarian recipes, so you can have even more delicious fun in the kitchen!