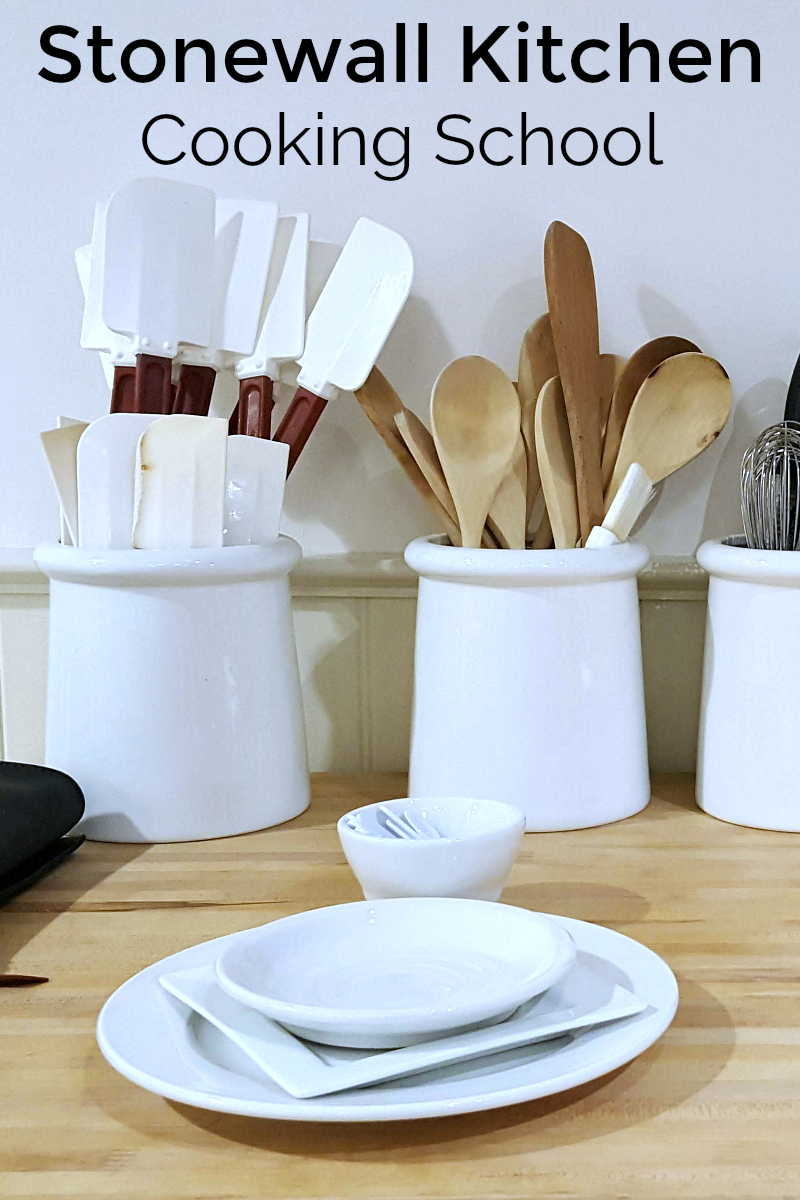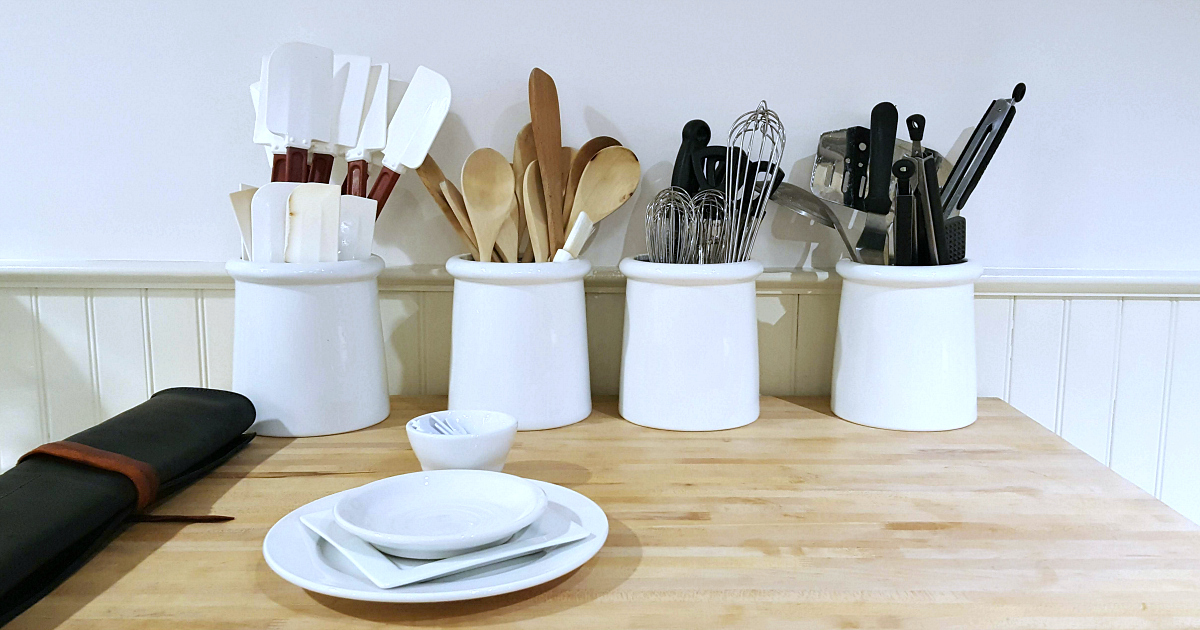 The Stonewall Kitchen Cooking School is located inside the Macy's Home Store at South Coast Plaza, so of course I jumped at the chance to take a class at this conveniently located school.
They have been offering special foodie events at this store for years, but last year they partnered with Stonewall Kitchen, remodeled the space and opened up the school and a cafe. Yes, this is the same Stonewall Kitchen that is famous for their Wild Maine Blueberry Jam and other gourmet foods.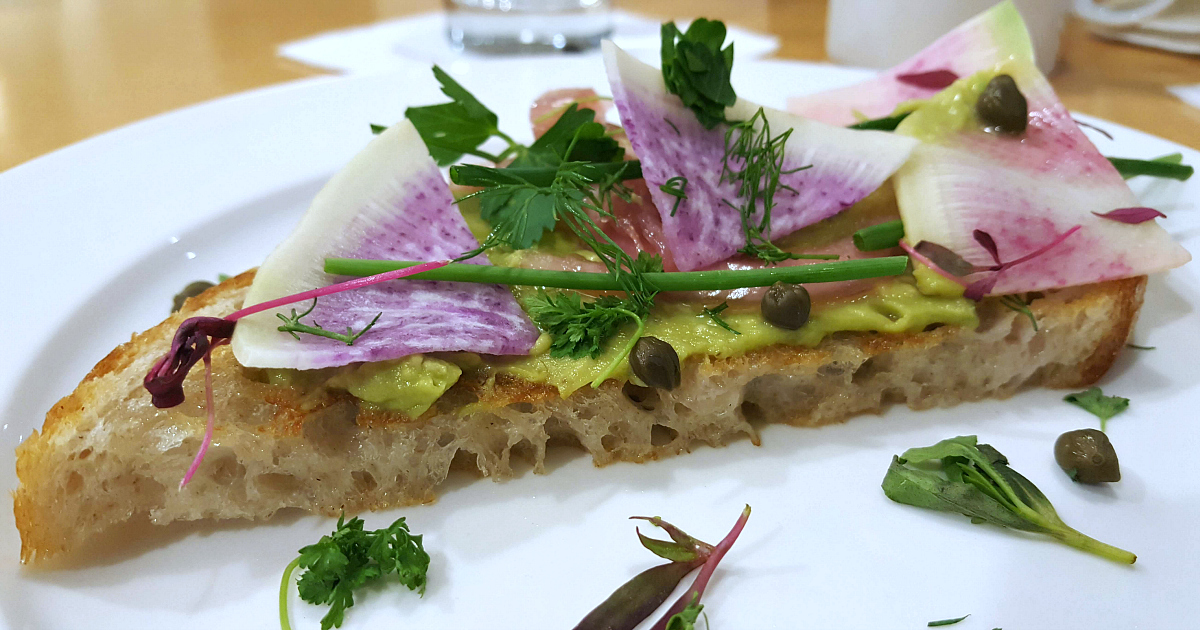 Avocado Toast
Classes are currently offered on Thursdays, Fridays and Saturdays, and the cafe is open daily. Each class is different, so you're sure to find something that interests you on the schedule. Chef Susan Carter is on staff and other chefs offer classes, as well. The class I attended was co-taught by Susan and Chef Max Schultz of Sessions West Coast Deli.
On the menu for my class were the following:
Watermelon Gazpacho
Avocado Toast with Petite Herbs
Mini Arancini
Lemon Panna Cotta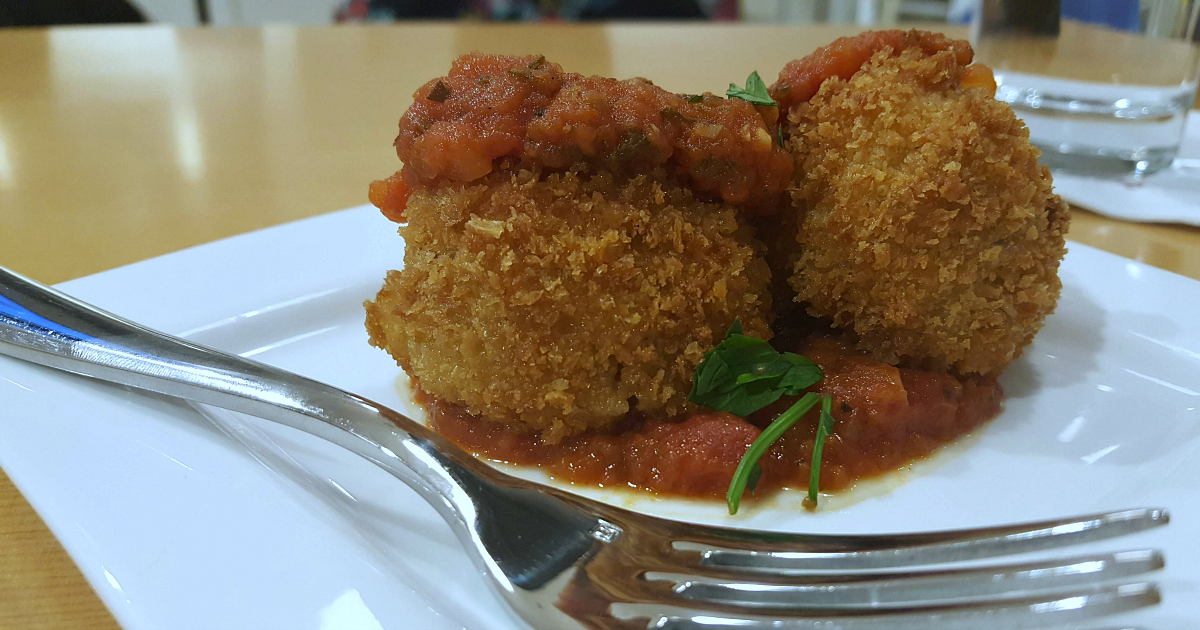 Mini Arancini
Full size portions of each dish were brought out for us to enjoy while we watched the chefs demonstrate each recipe. It was more than enough for a meal, and I even brought my leftovers home with me.
My favorite dish of the day was the avocado toast, even though it's something that I make often at home. The homemade pickled onions, watermelon radish slices, microgreens and fresh herbs were tasty and made for a pretty presentation. Others had salmon on theirs, but my vegetarian toast was great for me. I will be trying this combination at home.
We were given print outs of the recipes, so we can try them at home. They also gave us plenty of ideas for options to change them up depending upon our personal tastes and what is in season.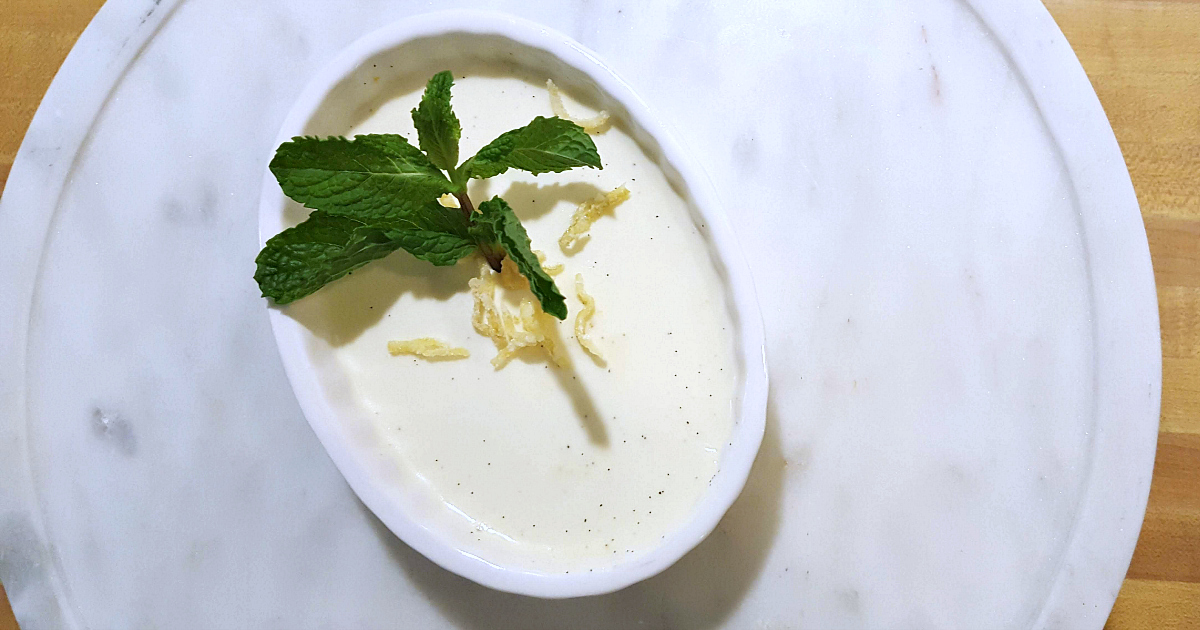 Lemon Panna Cotta
The classes are done demonstration style, and there is a screen set up with a close up view of the work space. However, the classroom is small enough, that I had a perfect view without it. The chefs were able to personalize the class to suit our needs, and the whole thing was very interactive.
My friend and I had a great time at the class. It was a fun way to spend a few hours together, and we both picked up some tips that we'll be able to put into action at home. Also, the food was delicious, so we left with full and happy bellies.
3333 Bear Street
Costa Mesa, CA 92626