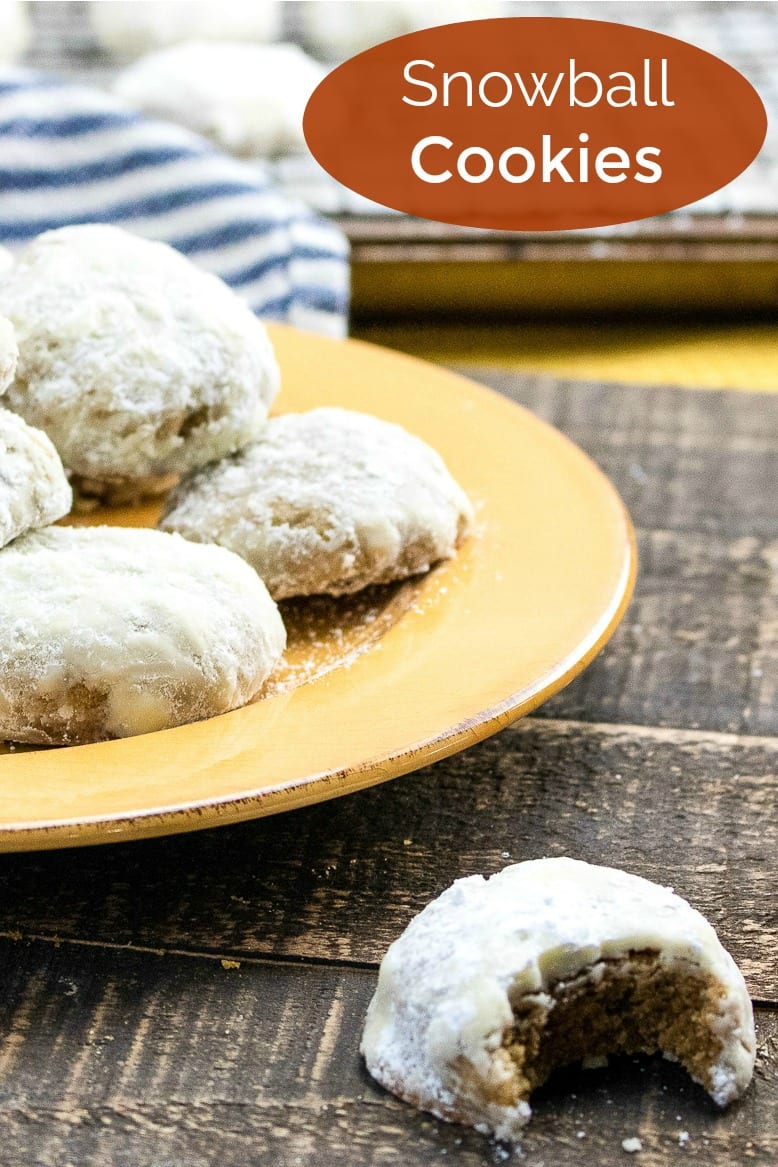 With Pumpkin Spice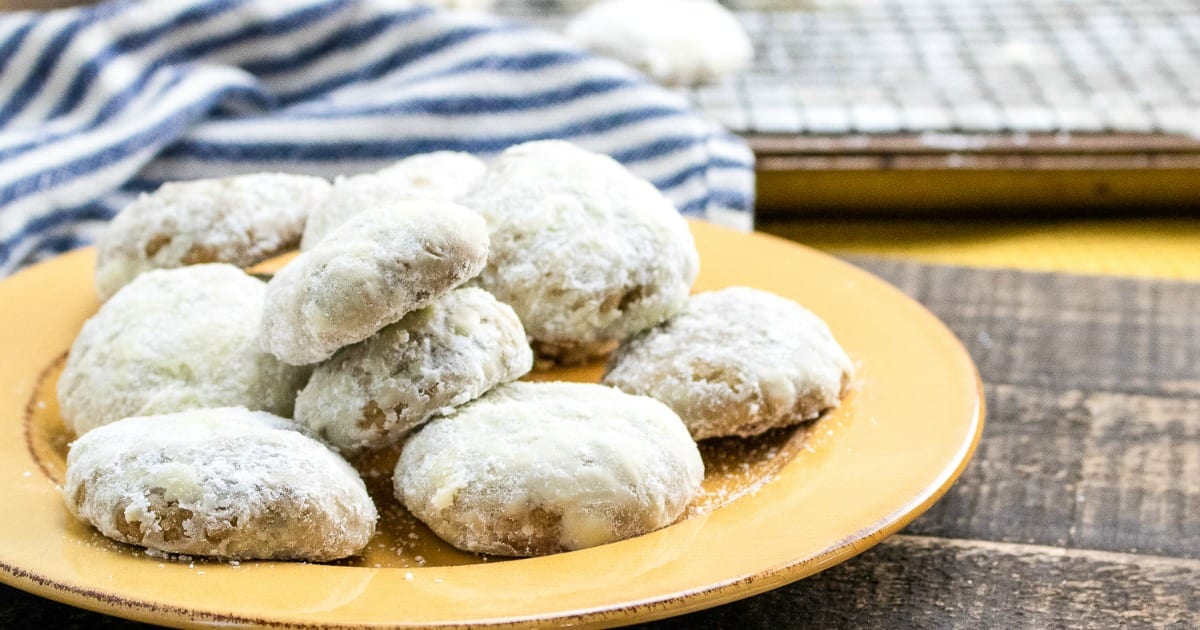 Bake a batch of pumpkin spice snowball cookies, when you want a powdered sugar coated cookie that is perfect for fall.
The spiced cookie is flavored with cinnamon, nutmeg, cloves and ginger, so it will pair perfectly with a pumpkin spice latte or mug of hot cocoa.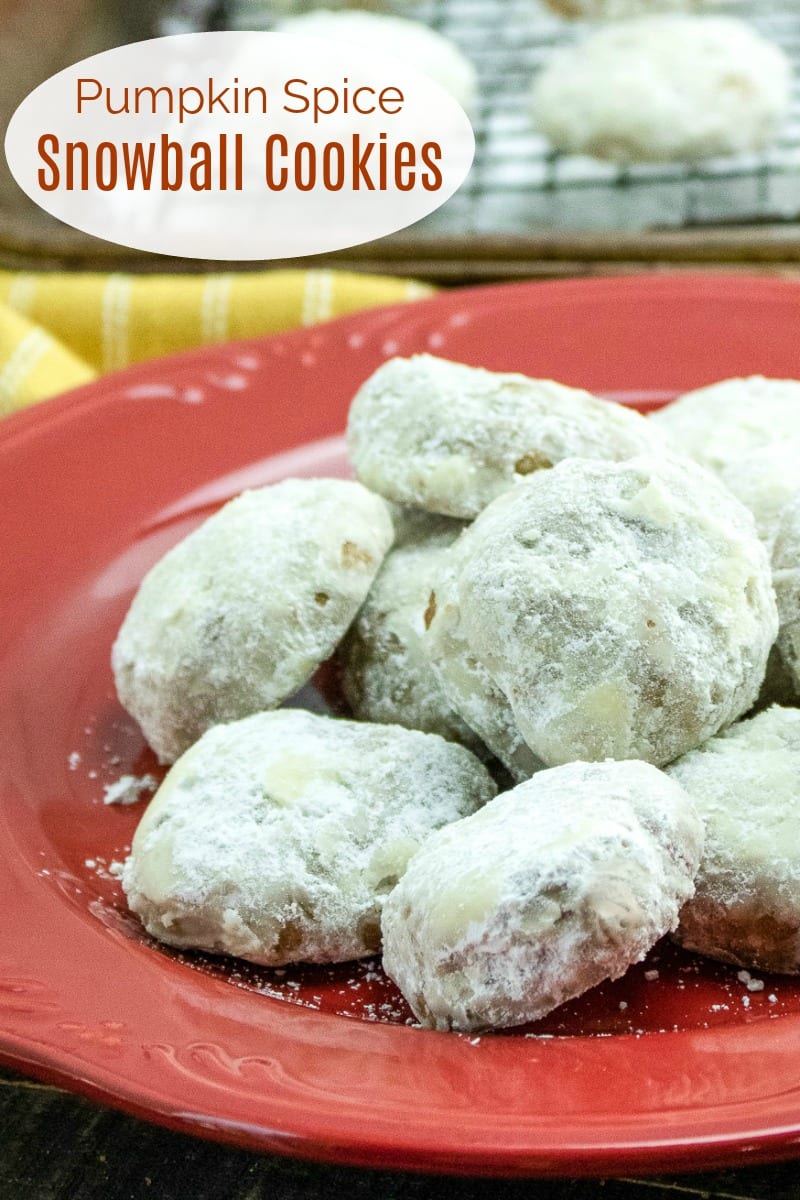 If you have kids who like to help in the kitchen, these cookies are great for a family baking activity.
Children will enjoy rolling the cookie dough into balls, but coating the cookies with confectioners sugar may be the most fun.
This is a great cookie to keep on hand to serve to unexpected guests or you can package them up to give as gifts.
You could wrap up a dozen of these cookies or include with others, if you prefer gifting a variety.
Of course, you can also just share them with your own family at home.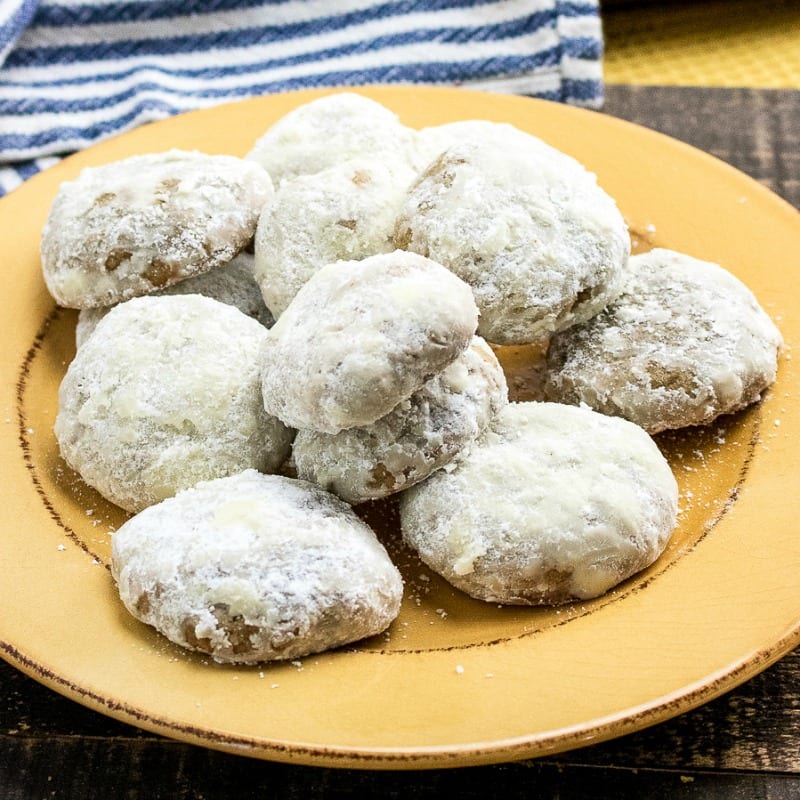 Pumpkin Spice Snowball Cookies Recipe
Makes 2 dozen cookies
Ingredients
¾ cup Unsalted Butter
1 Large Egg
1 cup Light Brown Sugar
2 T Molasses
2 cups All-purpose Flour
1 t Cinnamon, ground
1 t Nutmeg, ground
1/2 t Cloves, ground
½ t Ginger, ground
2 t Baking Soda
1 cup Powdered Sugar
Supplies
Mixer
Mixing Bowls
Measuring Spoons
Measuring Cups
Baking Sheets
Parchment Paper
1″ Cookie Scoop
Ziploc Bag
Instructions
1) Use a stand mixer or hand mixer to cream butter and brown sugar. Then mix in the egg and molasses.
2) Stir the flour, baking soda and spices together in a separate bowl.
3) With the mixer set to low, slowly add in the dry ingredients and mix until thoroughly combined.
4) Chill the dough in the refrigerator for one hour.
5) Preheat oven to 375° and line baking sheets with parchment paper.
6) Use a 1″ scoop and form chilled dough into balls. Place on baking sheet with 1-2 inches between each cookie.
7) Bake for 10-12 minutes until lightly browned and cooked through. Cool for several minutes on a wire baking rack.
8) Put powdered sugar in Ziploc bag and add some of the cookies to the bag. Seal the bag and move the cookies about until they are coated with the powdered sugar. Repeat in batches, so that all cookies are covered with powdered sugar "snow."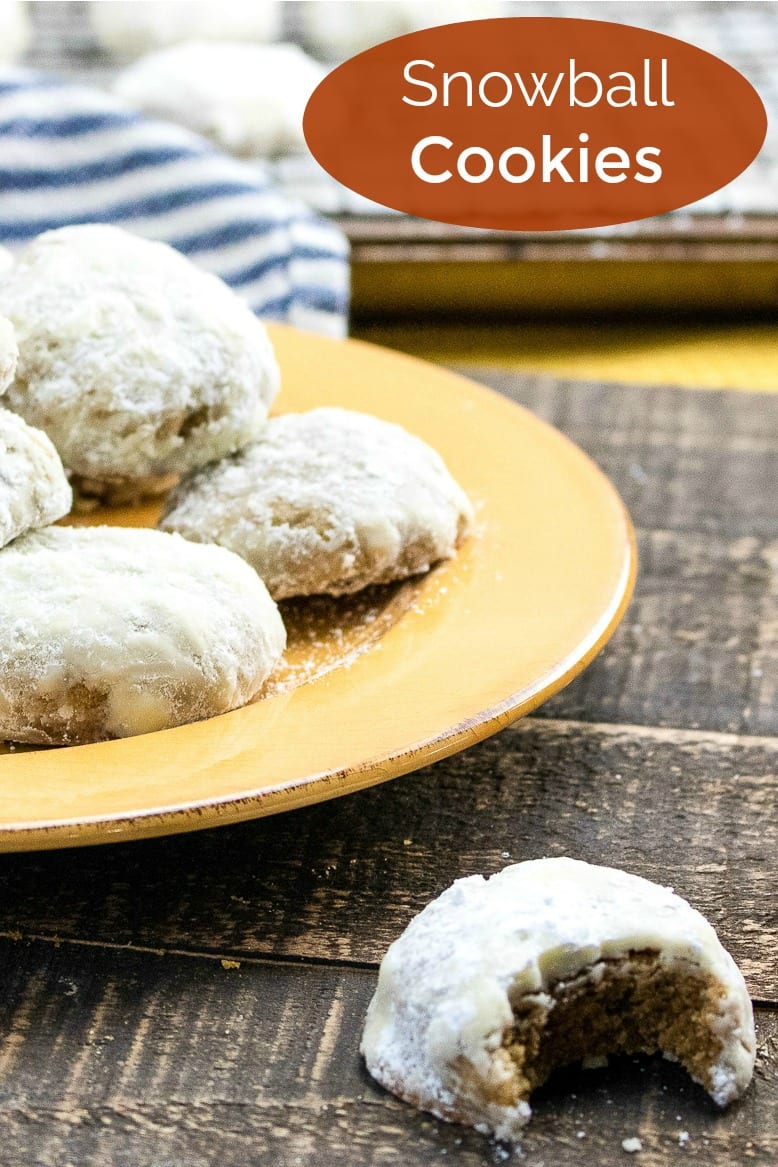 Check out my other dessert recipes, so you can get more sweet inspiration.
Following are a few of my other delicious dessert recipes:
Then take a look at the rest of my vegetarian recipes, so you can have even more delicious fun in the kitchen!