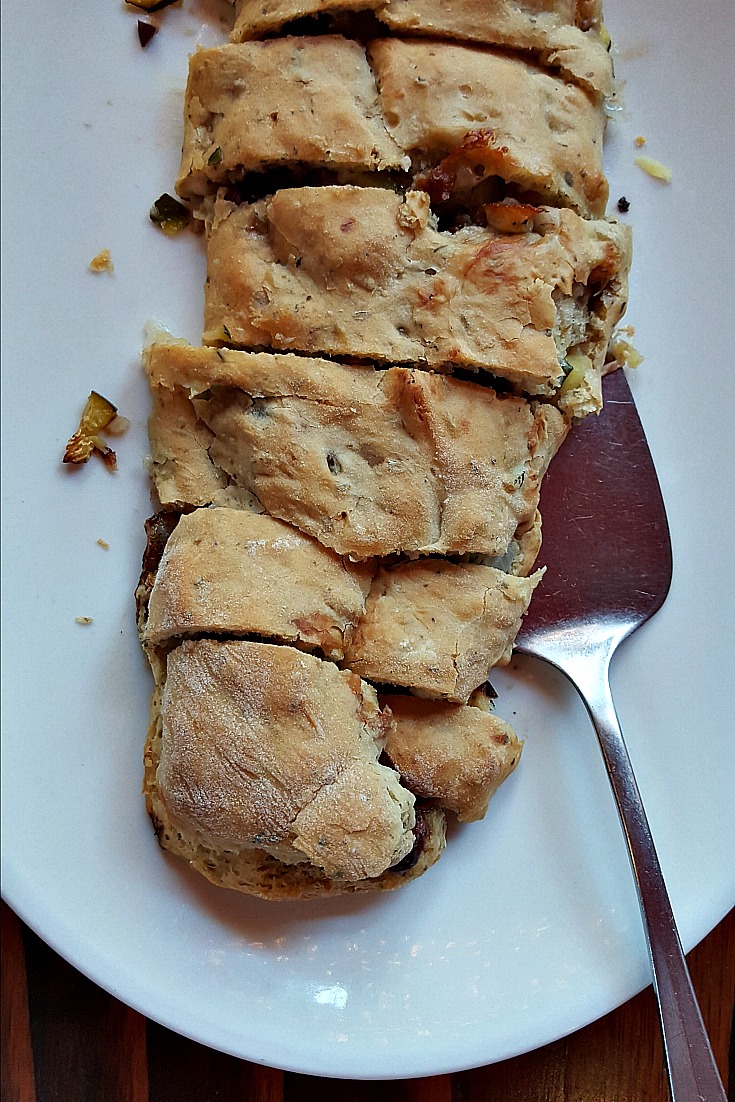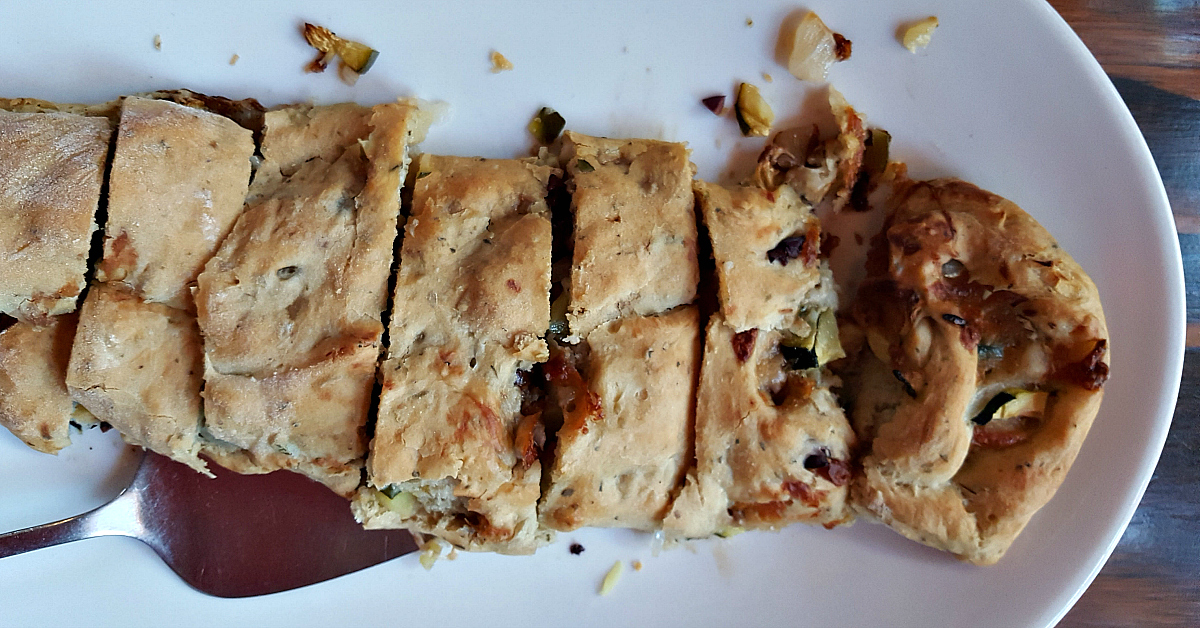 On a recent weekend trip to Oxnard, I took a cooking class and learned to make something new. I discovered that vegetarian antipasto bread is much easier to make than I thought.
The class was held on the outdoor patio at La Dolce Vita, which is in historic Heritage Square. When we arrived, everything was ready to go. Some in my group chose to participate and others enjoyed local wine while watching.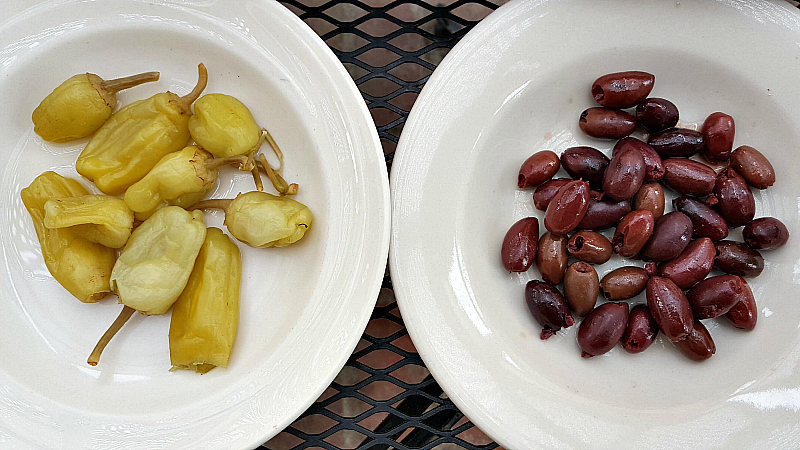 We used dough that had been made earlier that day, but you don't need to make your own. I rarely use yeast at home, but I do like buying ready to use pizza dough at the grocery store.
It is easy to use and inexpensive, and I like the variety of flavors available. Garlic herb is usually my choice, but any flavor will do. You can also make your own dough, if you'd like.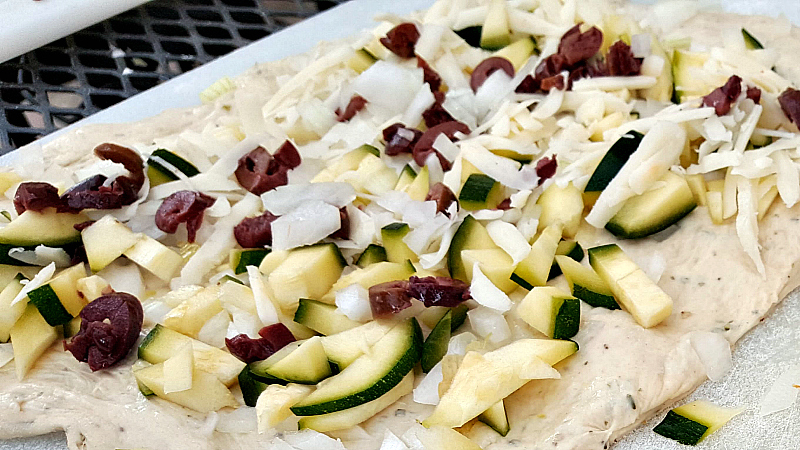 The antipasto bread roll is great as an appetizer or party food, but can also be served as an entree. Once you've made your first one, the technique is simple and this can quickly become a family favorite.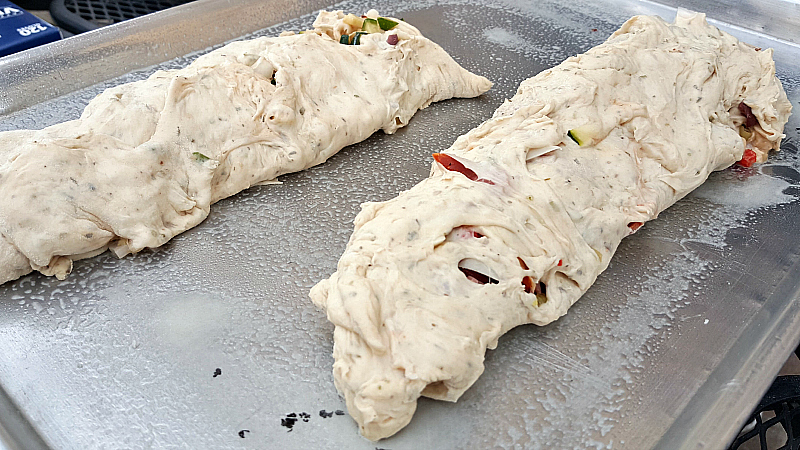 The recipe below is similar to the one provided by La Dolce Vita, but some adjustments have been made to make it vegetarian.
There is plenty of room for creativity, when you make an antipasto roll. Feel free to change up the fillings to suit your own taste or to use up ingredients you have on hand.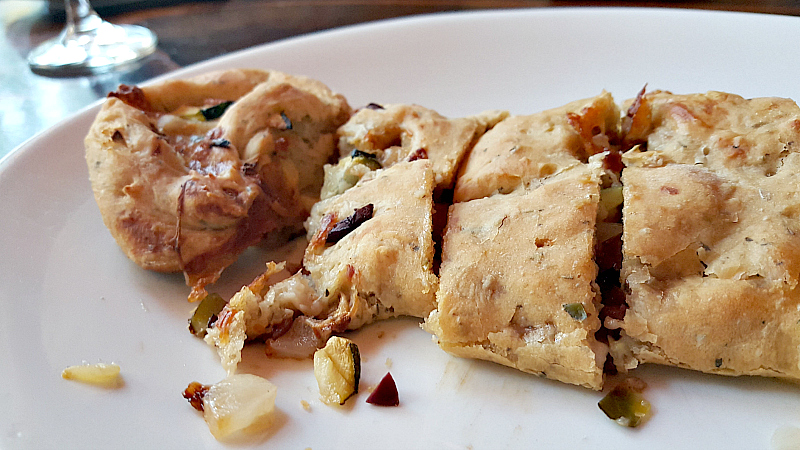 Vegetarian Antipasto Bread Roll Recipe
Pre-heat oven to 375
Ingredients:
8 oz. Pizza Dough, packaged or homemade
4 slices Provolone, chopped
1/2 cup Zucchini, chopped
1/4 cup Kalamata Olives, sliced
1/4 cup Pepperoncini, sliced
Italian Dressing
Instructions:
Grease a baking sheet or cover your pan with a silicone baking mat.
Let pizza dough rise according to package instructions and place on the baking sheet. Flour your hands to avoid sticking. Gently stretch the dough out, so that it is rectangular and approximately 1/8″ thick.
Sprinkle with Italian dressing and add filling evenly, leaving about 1/2″ free from filling around the edges.
Start at the longer lengthwise edge and carefully roll it up. Make sure all of the filling stays inside as you roll. Seal the ends after it is rolled into a loaf.
Bake for approx. 30 minutes until brown and bubbly.
Slice and serve.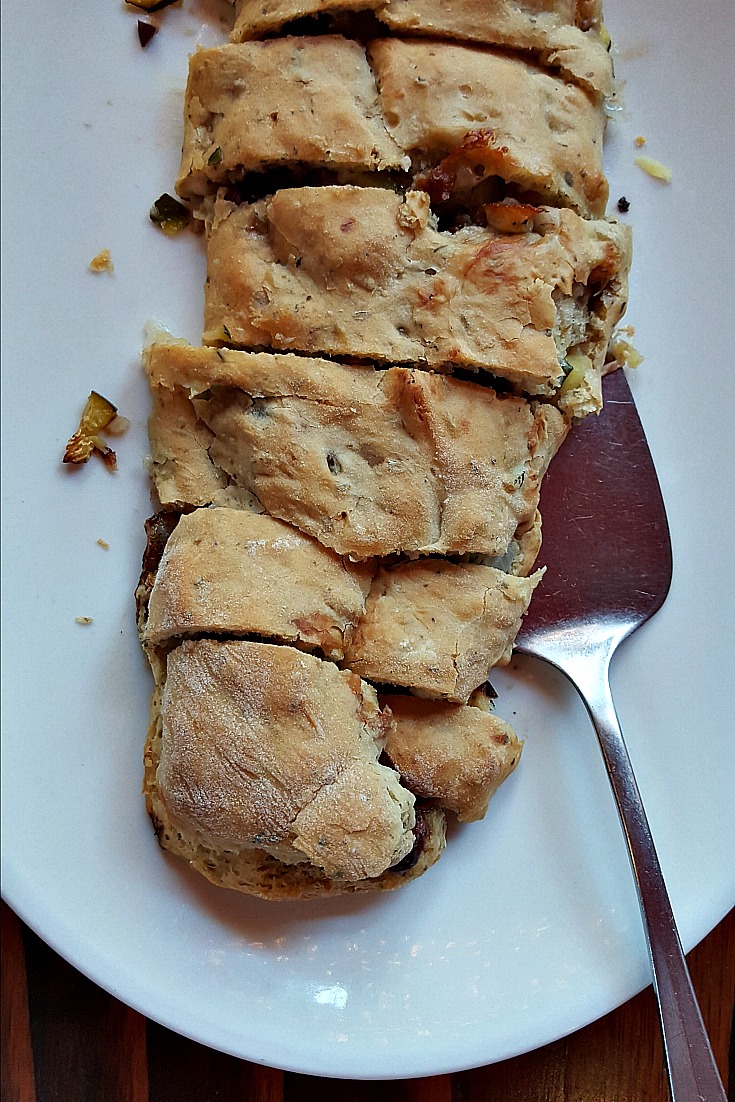 Also, be sure to check out my other appetizer recipes.