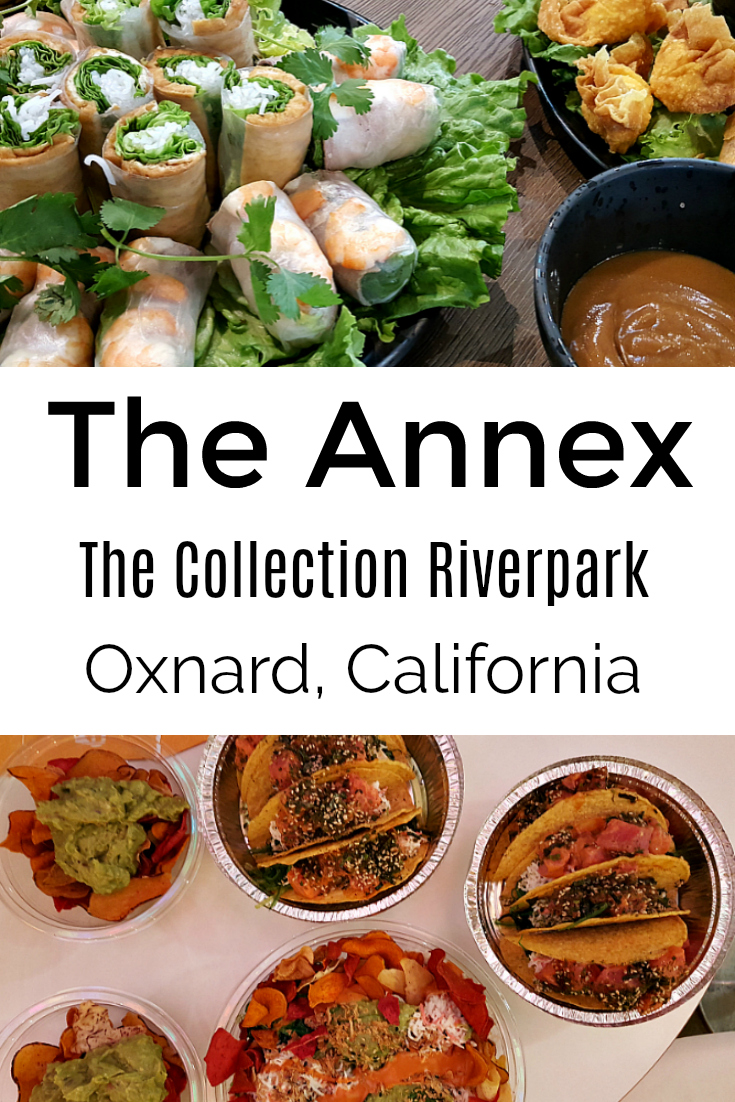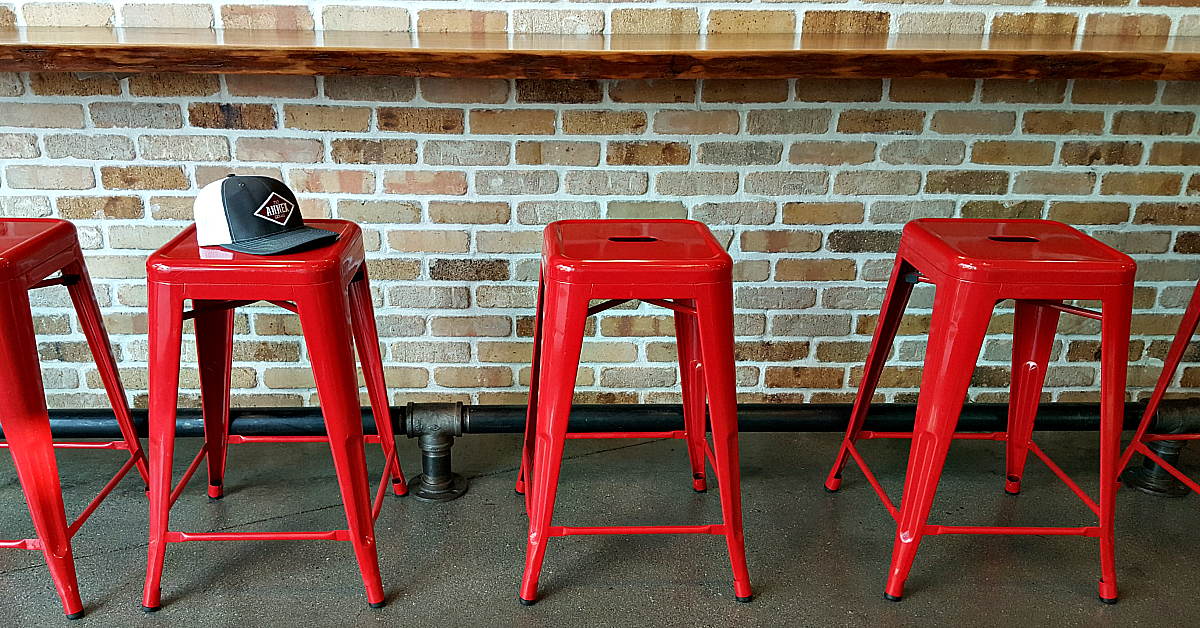 The Annex Riverpark
It's great to have options, when you are eating out. The Annex Riverpark is a modern food court and it has options for everyone. You can eat, shop and enjoy yourself at this one stop venue in Oxnard.
If you have something specific in mind, you can settle in at one of the restaurants. However, it's also fun to graze your way around the 16,000 square foot facility trying out a little here and a little there. This is a fun way to spend an evening and a delicious way to try a variety of tastes and sips.
There were plenty of vegetarian choices for me and I did have some favorites. The vegan poke at Poke Ceviche and the veggie burger with house made pickles from Scratch were at the top of my list.
I loved that every single restaurant had tasty vegetarian options. My meat and seafood loving friends had a good time filling their bellies, as well.
I also enjoyed my roasted on site coffee from Ragamuffin and a flavorful stout at Bottle & Pint. Since I like to bring home foodie souvenirs, I picked up bottles of balsamic vinegar and olive oil at Cherry Hills Market.
A Dutch pancake topped with Oxnard strawberries is a good choice for dessert, and a new ice cream shop was set to open right after my visit.
Photo Gallery