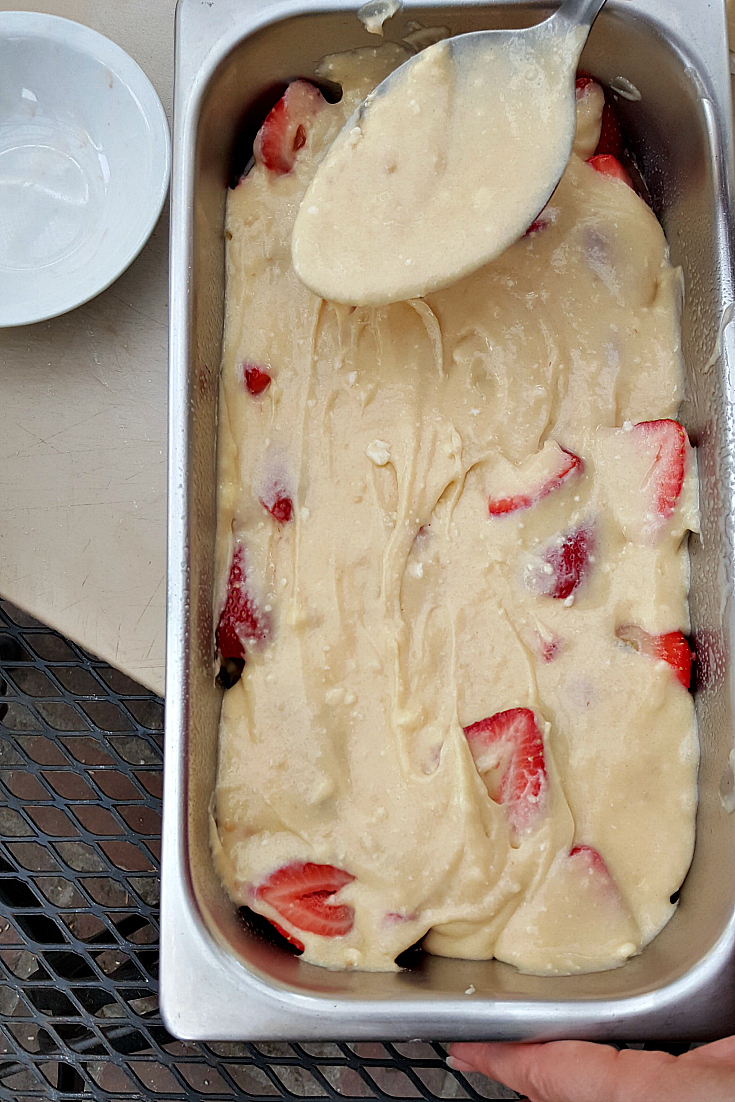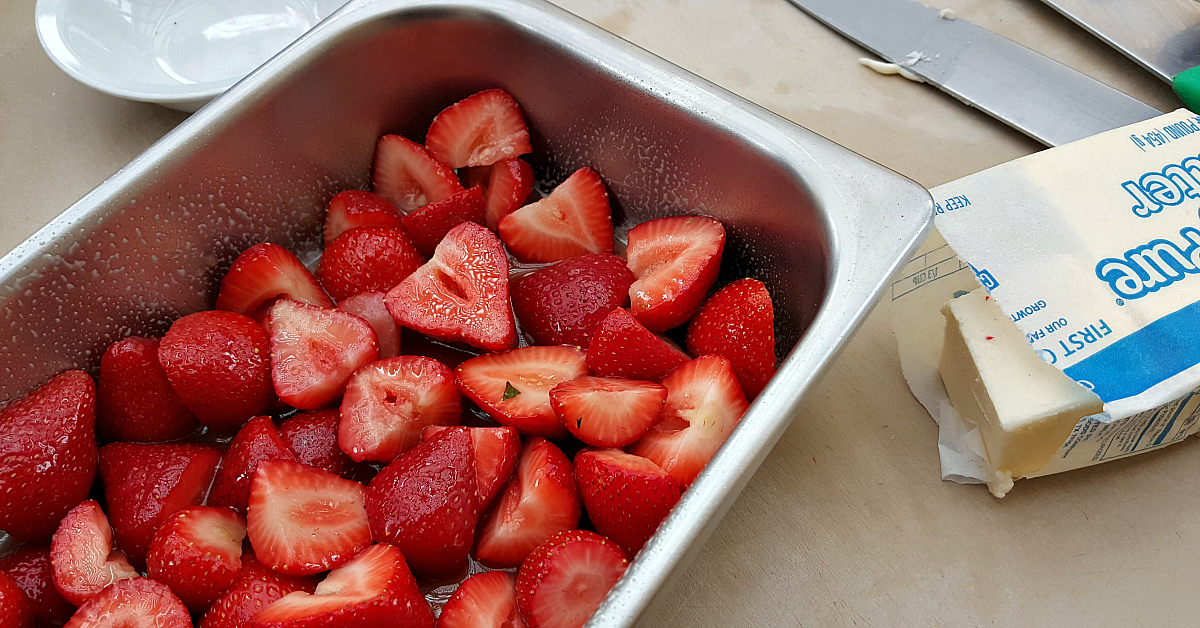 Fresh Strawberry Crumb Cake
My favorite souvenirs to bring home from Oxnard are flats of strawberries.
We eat many of them fresh and this year I have a new recipe for Strawberry Crumb Cake.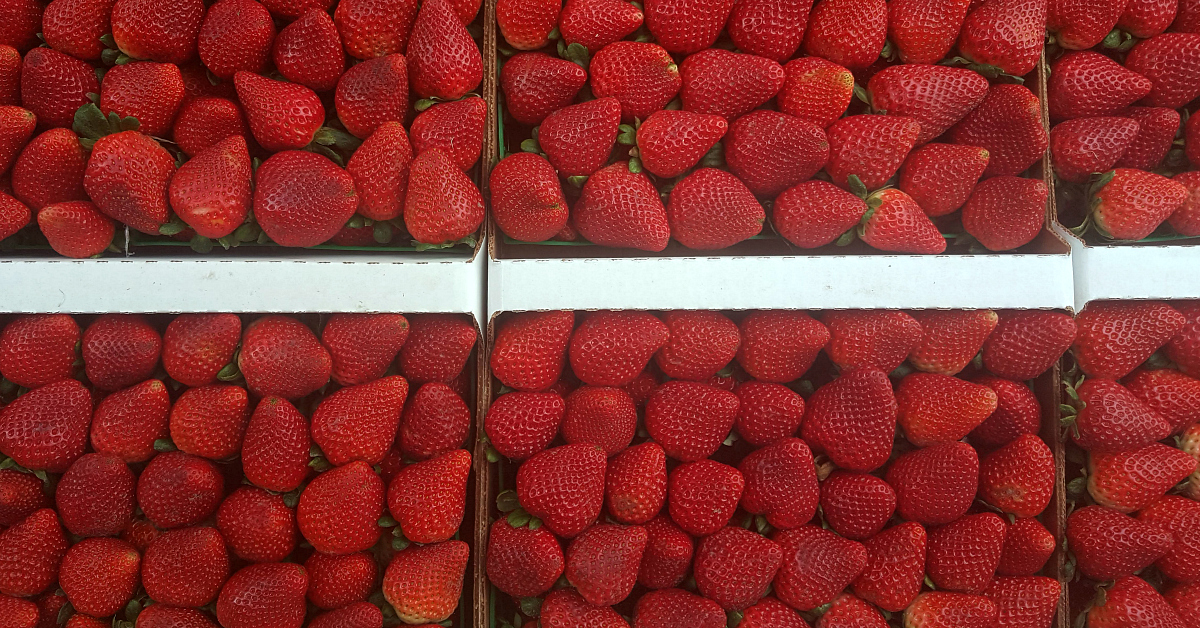 Sunshine and Pacific Ocean breezes are just what strawberries need to become sweet and juicy, so I can always count on these to be delicious.
Also, it's guaranteed that I'll buy a lot of them.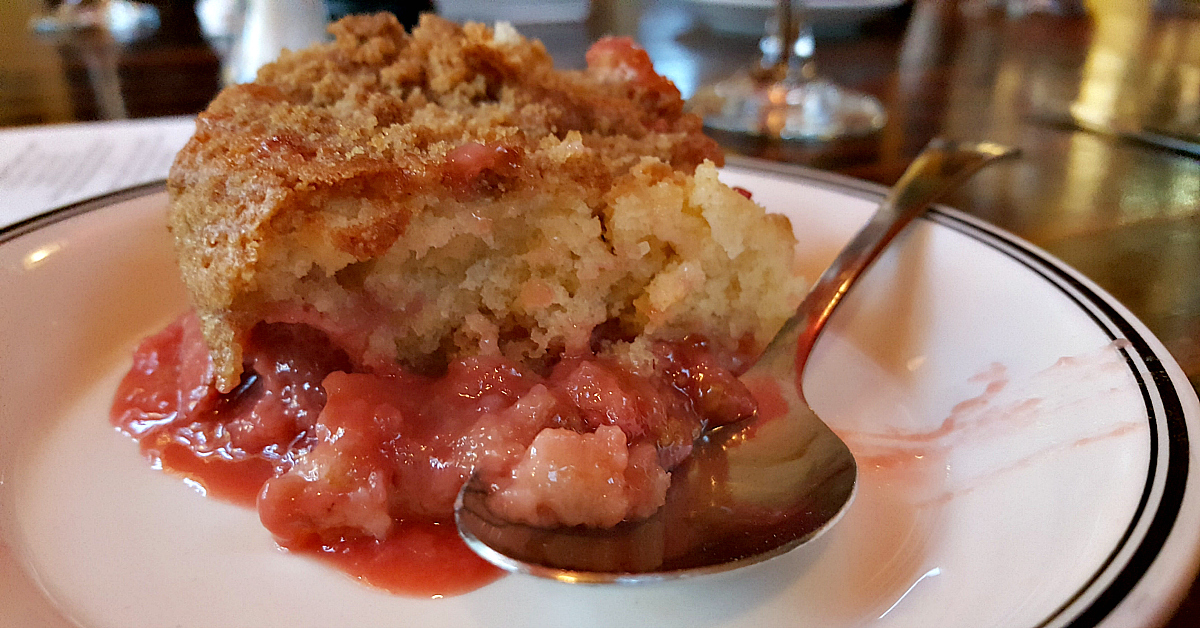 The cake is a crowd pleaser, so it is perfect for potlucks and family gatherings.
Kids and adults will love the sweet berries, moist cake and crunchy topping.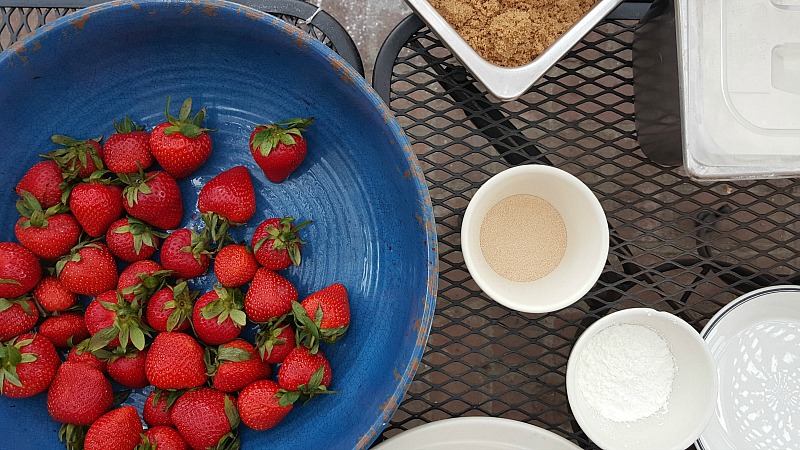 I enjoyed a cooking class at La Dolce Vita in Oxnard and learned how to make this simple, from scratch cake.
The class was held on the restaurant's outdoor patio.
Afterwards, we went inside to eat the meal that we made.
Below is my variation of the crumb cake and I hope you enjoy it!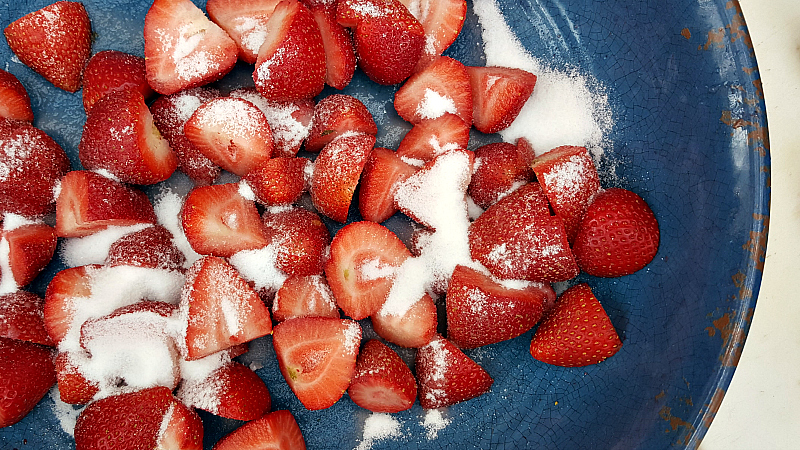 Strawberry Crumb Cake Recipe
Pre-heat oven to 350
Serves 8-12
Ingredients:
Filling:
3 lbs. Strawberries, hulled and halved
1/2 cup Sugar
2 T Lemon Juice
2 1/2 T Cornstarch dissolved in 2 1/2 T Water
1 T Vanilla
Batter:
2 1/4 cups Flour
1 T Baking Powder
1 Stick Butter
3 Eggs
1 t Vanilla
3/4 cup Buttermilk
Crumb Topping:
1/2 cup Brown Sugar
1/2 cup + 2T Flour
4 T Butter
Instructions:
Filling: Combine filling ingredients in a large bowl and let sit for about 30 minutes.
Batter: Using a mixer, combine butter, sugar and eggs and then add the vanilla. Then gradually sift in the dry ingredients and buttermilk.
Crumb topping: Mix all ingredients together by hand until clumpy.
Assemble: Coat a 9″ x 12″baking dish with non-stick baking spray. Arrange fruit evenly in baking dish and then spoon batter on top of the fruit. Cover with crumb topping.
Bake: Bake for about 1 hour 15 minutes at 350° until fruit is bubbly and toothpick inserted into center of cake comes out clean.
Enjoy: Serve warm, at room temperature or chilled. Eat as is or you can top with ice cream or whipped cream. If there are any leftovers, store in the refrigerator.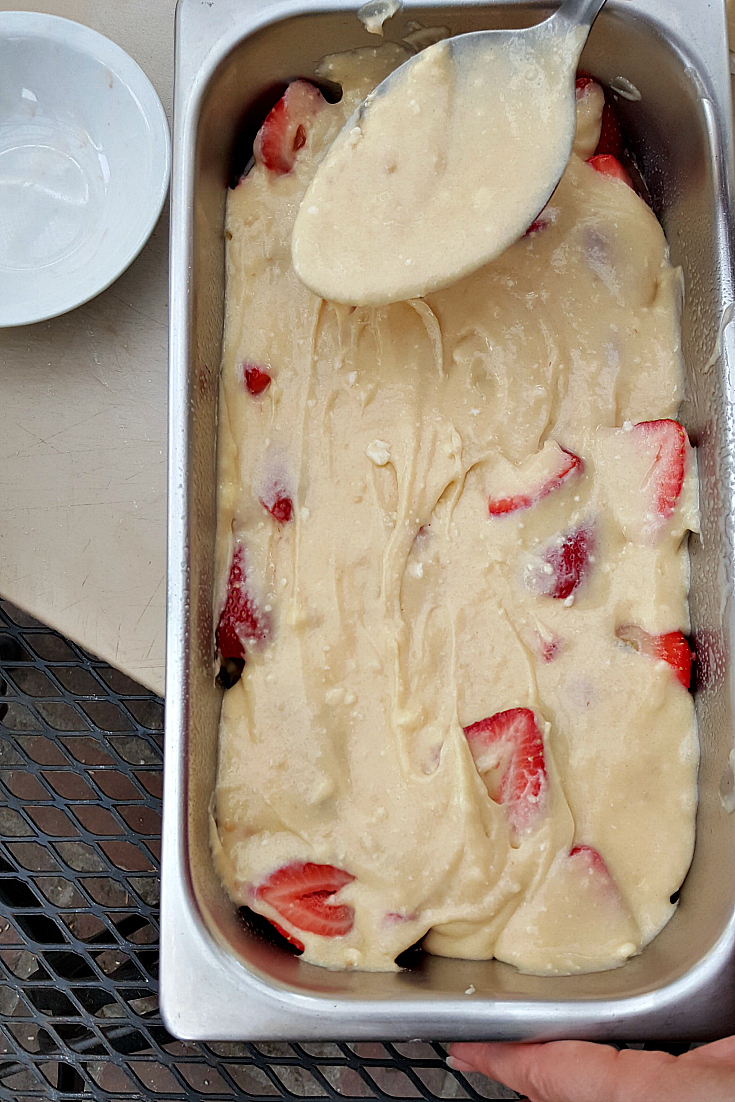 More from Mama Likes To Cook
Check out the rest of my vegetarian recipes, so you can get more great ideas for baking, cooking, blending and juicing.
Frosting Recipes
Cake Recipes
Cupcake Recipes
Shopping Tips
For a beautiful assortment of kitchen necessities and food gifts for the whole family, check out the deals at these online stores.
Are you ready to have some delicious fun in the kitchen?