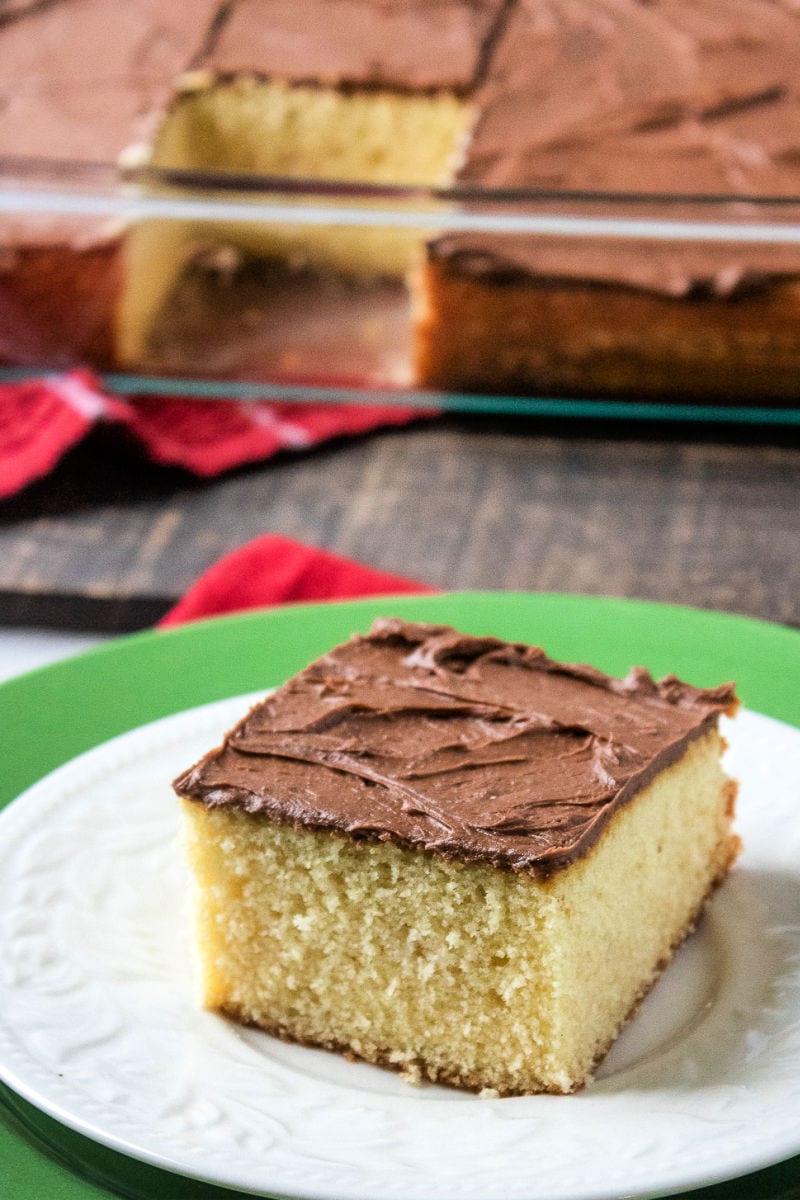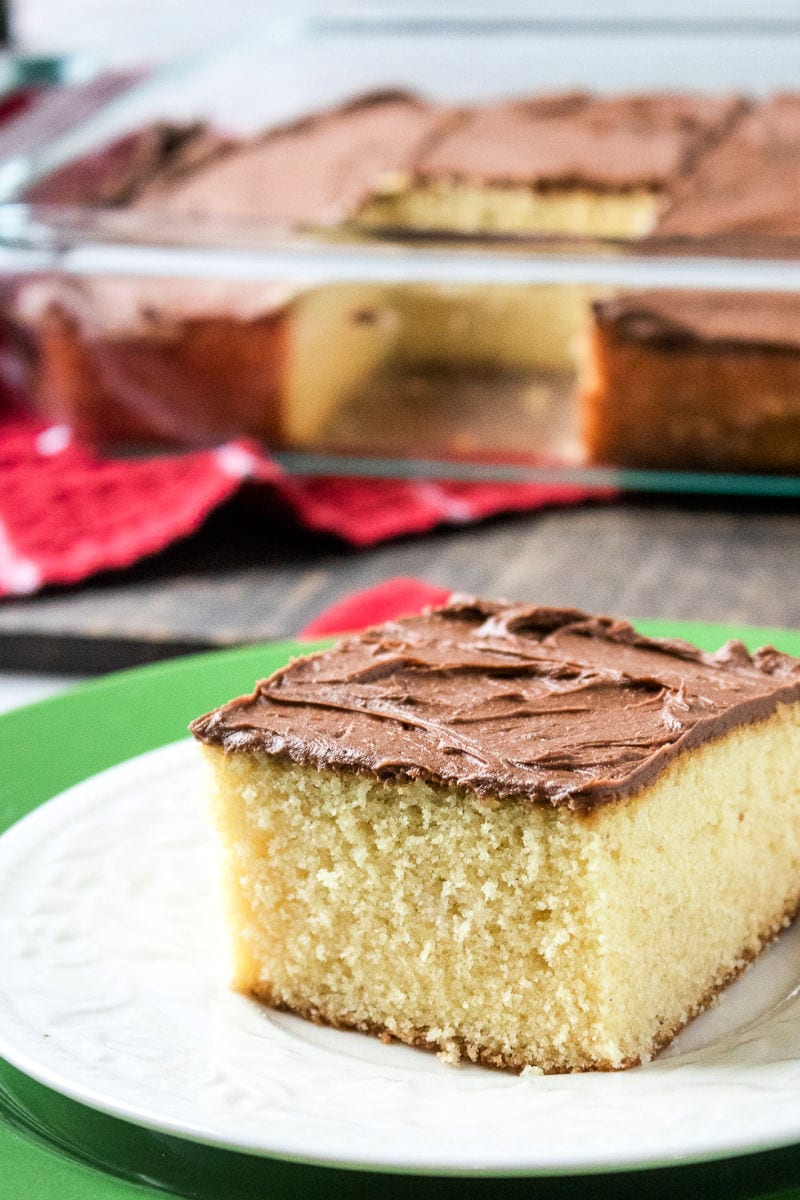 Yellow Cake Made From Scratch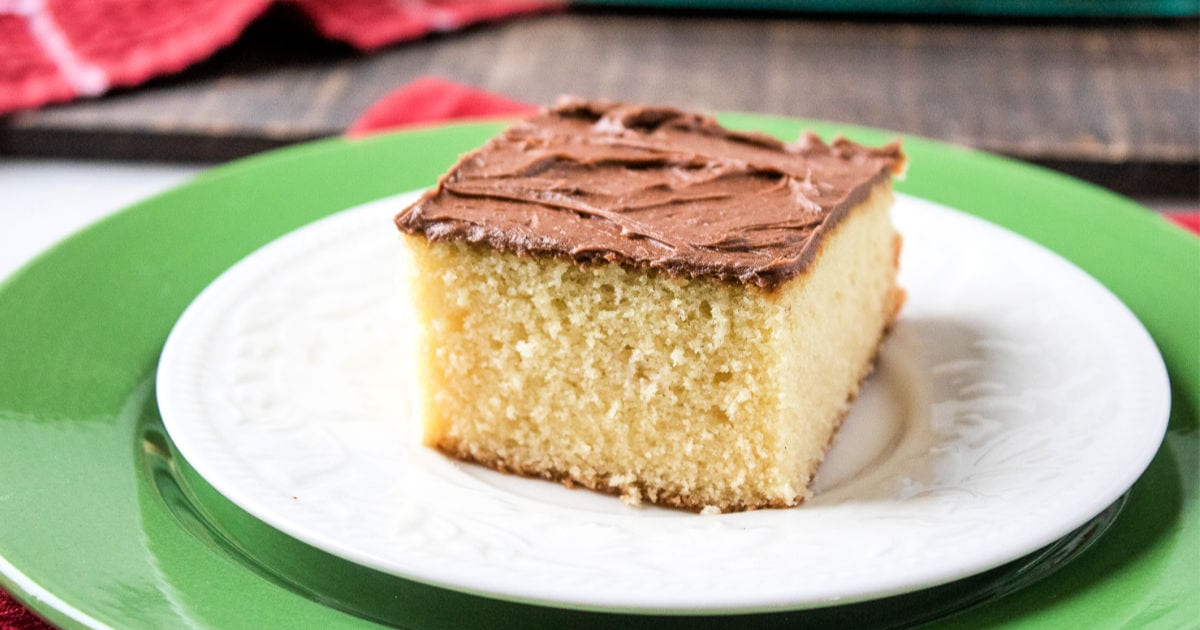 You could go with a boxed cake mix, but a classic homemade yellow cake made from scratch is simple and absolutely delicious.
The traditional recipe is made with basic pantry staples, just like grandma would have used.
It is yummy, when you frost it with my from scratch chocolate buttercream.
But the taste is so good, that you may be tempted to have a slice without any frosting at all.
Enjoy!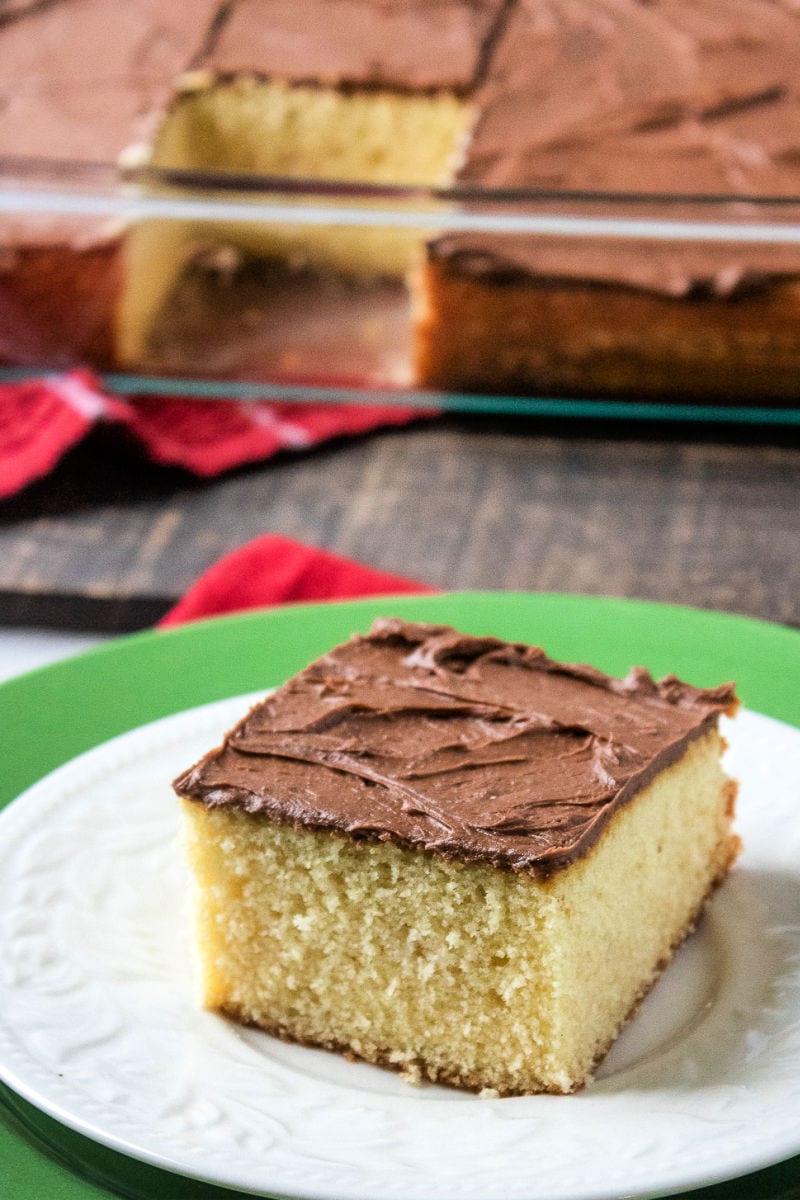 Homemade Yellow Cake Recipe
Prep time 15 minutes
Bake time 30 minutes
Serves 12
Ingredients
1½ cups Unsalted Butter, room temperature
1¼ cups Granulated Sugar
2 t Vanilla Extract
2 Eggs
1 t Baking Powder
½ t Baking Soda
2 cups All Purpose Flour
½ t Salt
¾ cups Whole Milk
Optional
Chocolate Buttercream Frosting (recipe HERE)
Supplies
9″ x 13″ Cake Pan
Nonstick Baking Spray
Mixer
Mixing Bowl
Sifter
Instructions
1) Preheat oven to 350°F and spray the cake pan with nonstick baking spray.
2) Put the butter and sugar in the mixing bowl and cream together with the mixer.
3) Mix in the vanilla extract and eggs.
4) Sift the flour, baking powder, baking soda and salt together. Then set the mixer to low and slowly add in the sifted dry ingredients and then the milk.
6) Pour the batter into the prepared pan.
7) Bake for 30 minutes or until a toothpick inserted into the middle comes out clean.
8) Let cool completely before frosting.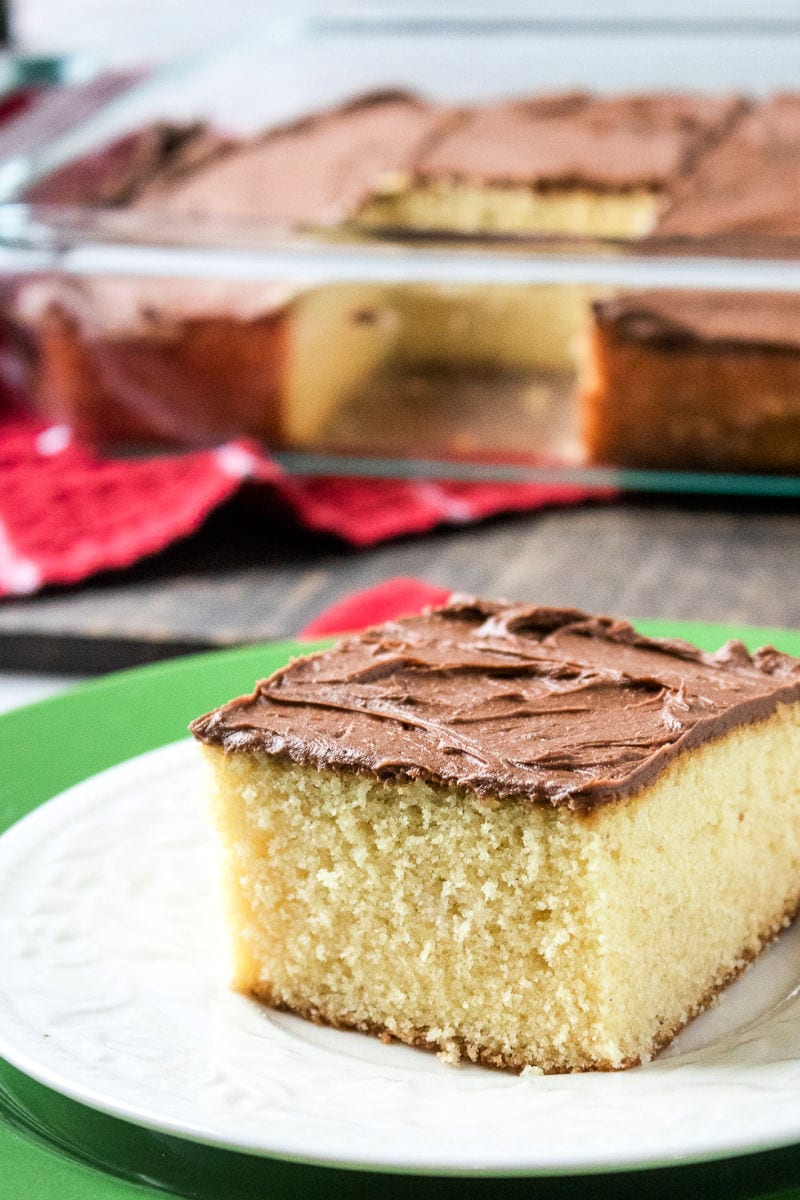 Check out my other dessert recipes, so you can get more sweet inspiration.
Following are a few of my other delicious dessert recipes:
Then take a look at the rest of my vegetarian recipes, so you can have even more delicious fun in the kitchen!