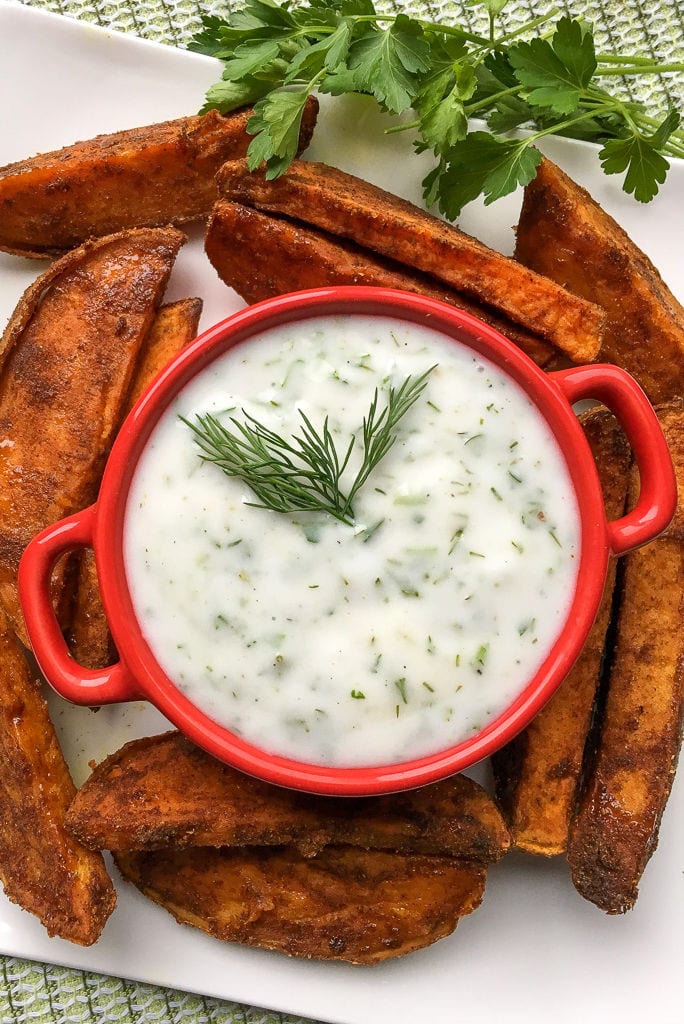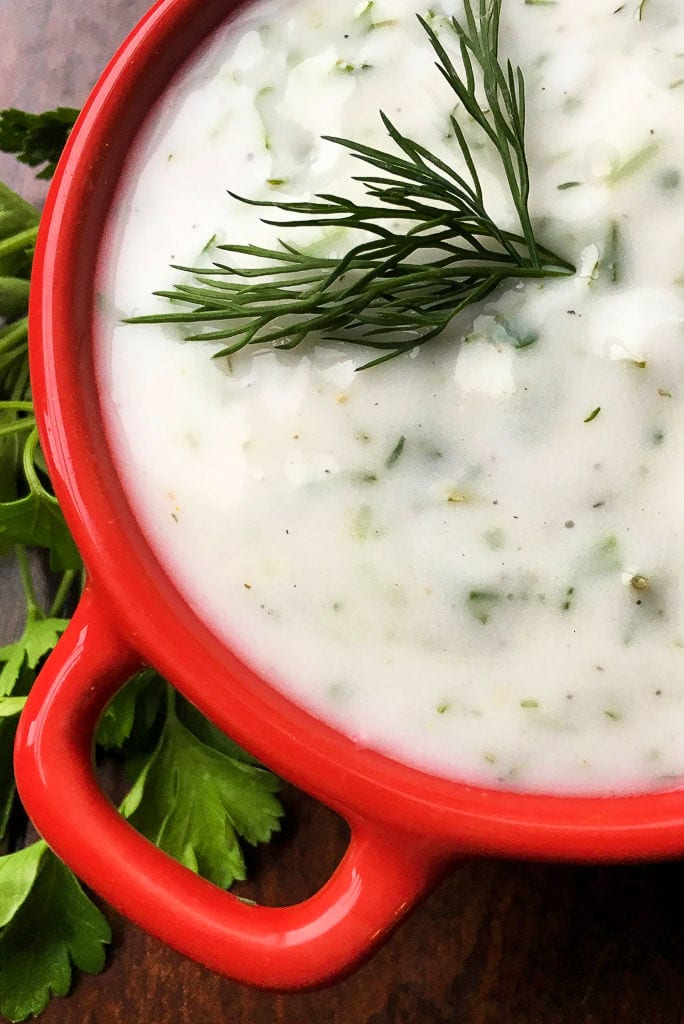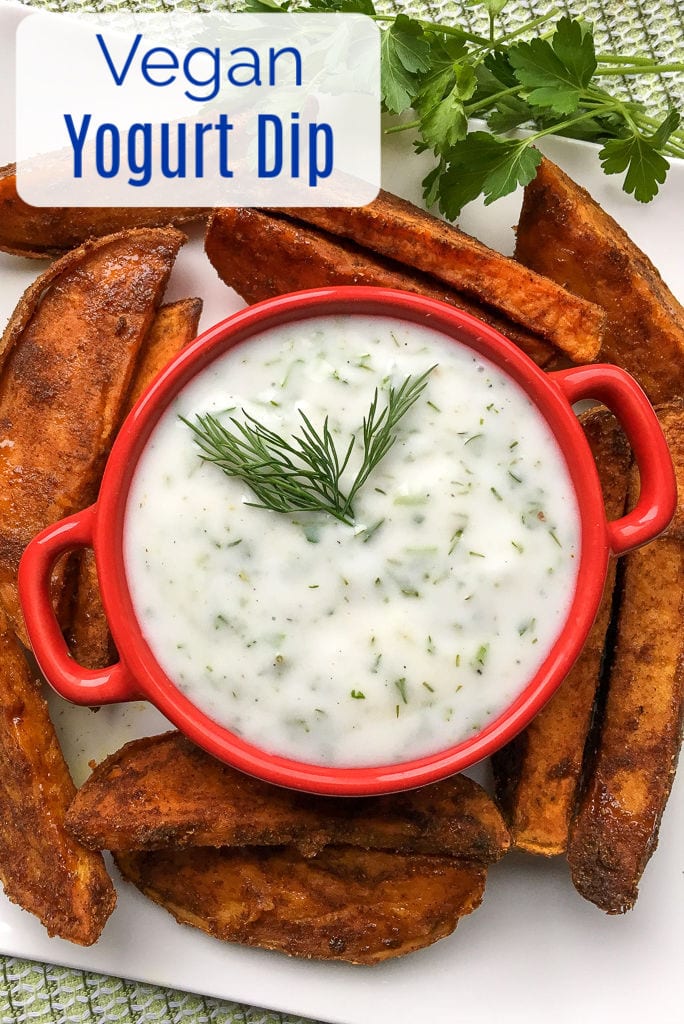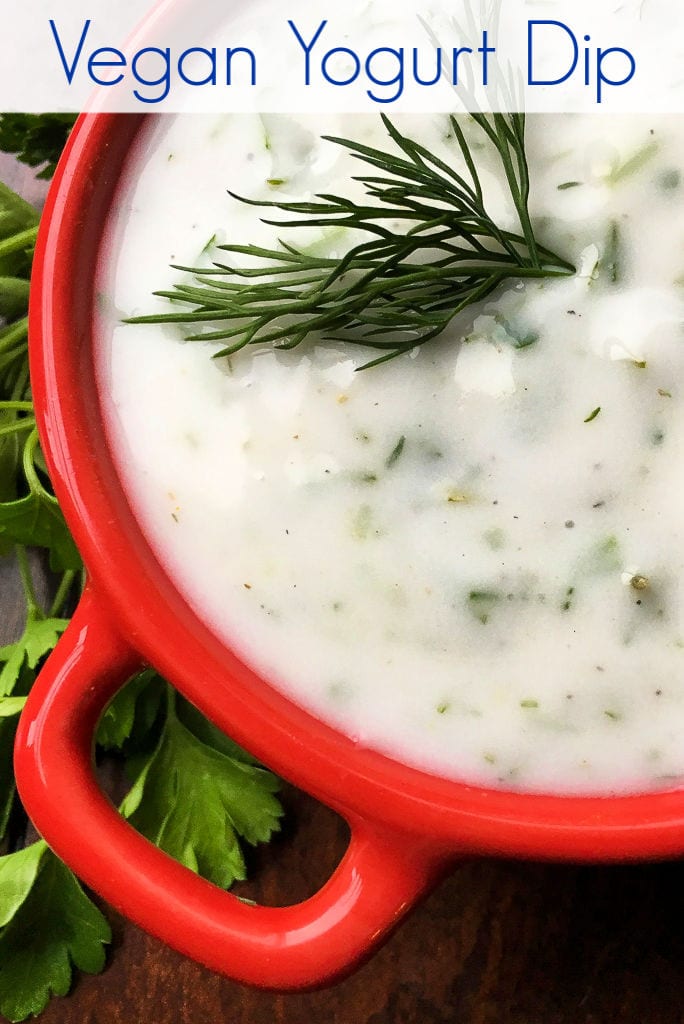 Easy Vegan Appetizer Dip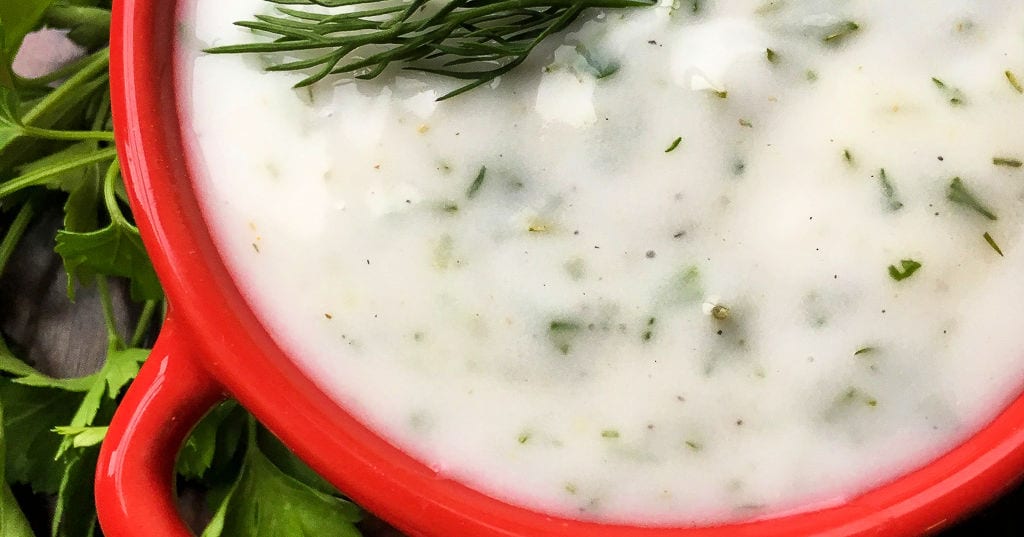 Make my quick and easy vegan coconut yogurt dip, since it's a lovely complement to whatever veggies or snacks you like to dip.
The simple recipes has just 4 required ingredients. You can add salt and pepper, too, if you want.
Make sure you use plain, unsweetened coconut yogurt, when you make this savory dip.
It only takes a few minutes to prepare, so is a real time saver.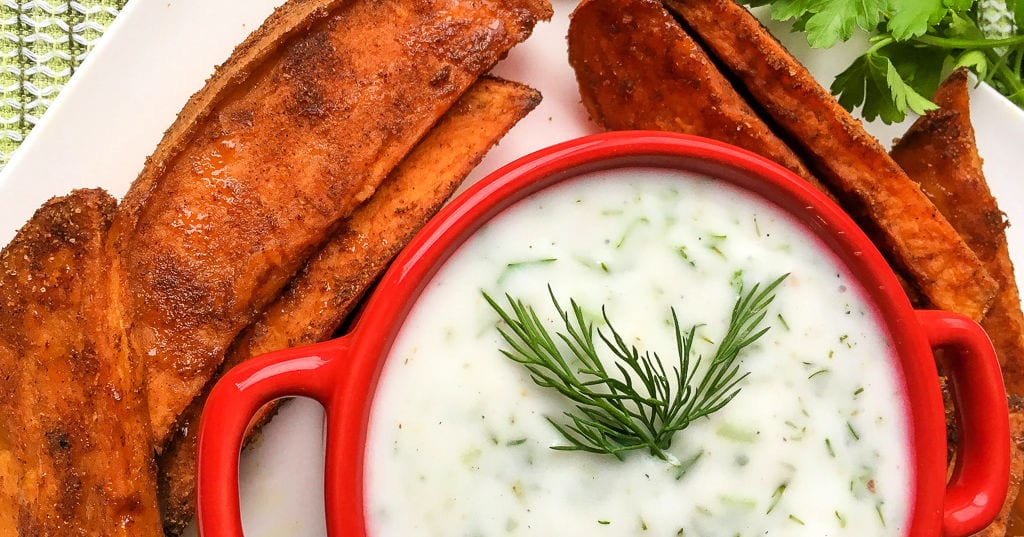 IF you must eat it right away, you may.
However, this vegan dip is best after it has chilled for a bit.
Then the flavors intensify and meld together.
Two of my favorite things to dip are sweet potato fries and zucchini fries, but it really is great with all sorts of things.
Enjoy this delicious vegan dip!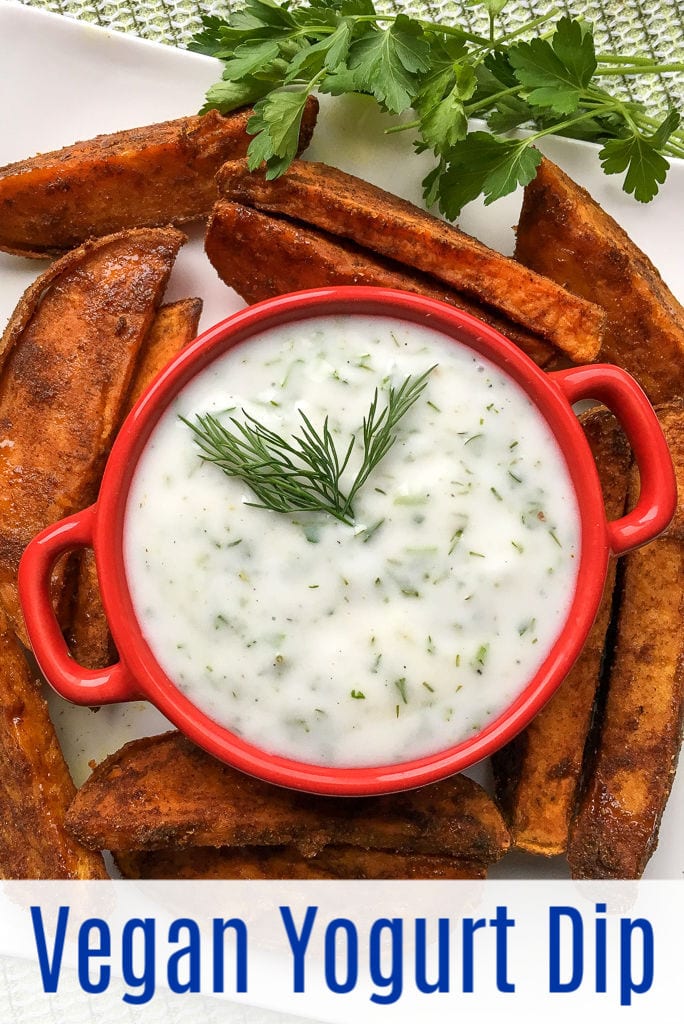 Prep time 5 minutes
Chill time 1+ hours
Ingredients
1 cup Coconut Yogurt, plain and unsweetened
3 T Fresh Dill, minced
2 T Fresh Parsley, minced
2 t Lemon Juice
Salt and Pepper to Taste
Supplies
Small Mixing Bowl
Whisk
Instructions
1) Add coconut yogurt, dill, parsley and lemon juice to a bowl and whisk together.
2) Taste and add salt and pepper, if desired.
3) Cover and chill in the refrigerator for an hour or more.
4) Serve with fries, chips or anything else that needs to be dipped!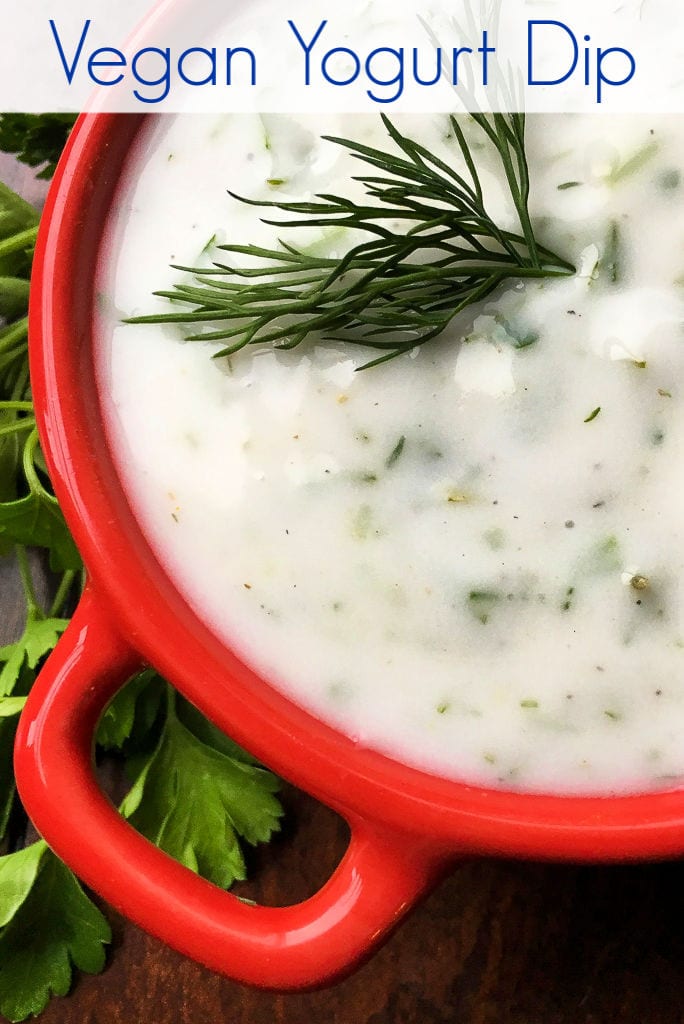 More from Mama Likes To Cook
Check out my other appetizer recipes, so you can get more yummy inspiration.
Following are a few of my favorite appetizer recipes:
Then take a look at the rest of my vegetarian recipes, so you can have even more delicious fun in the kitchen!