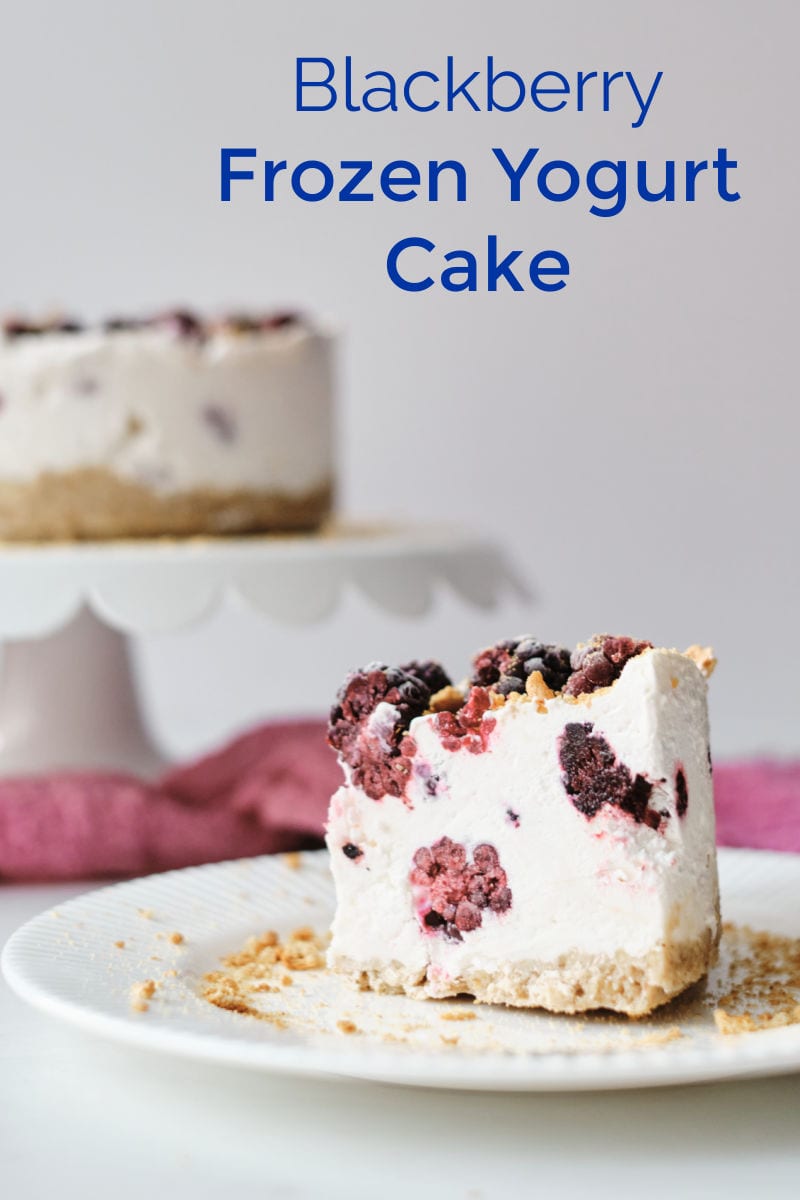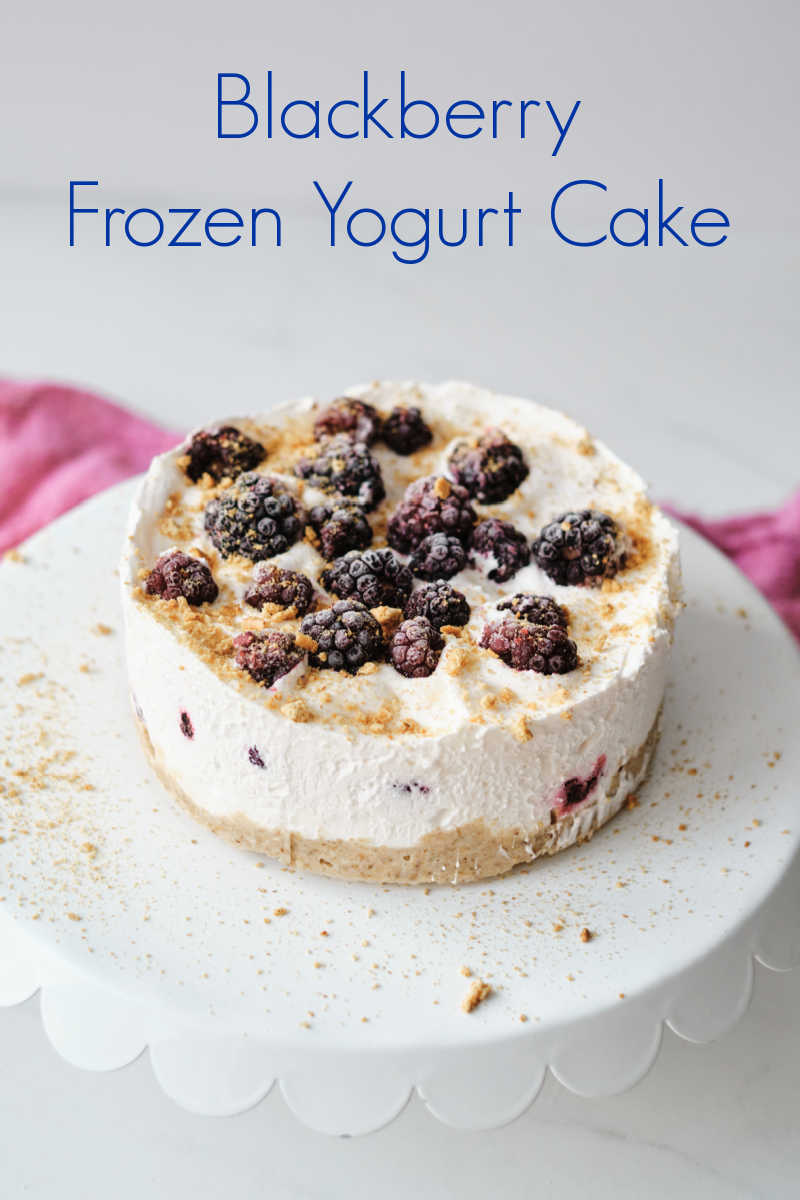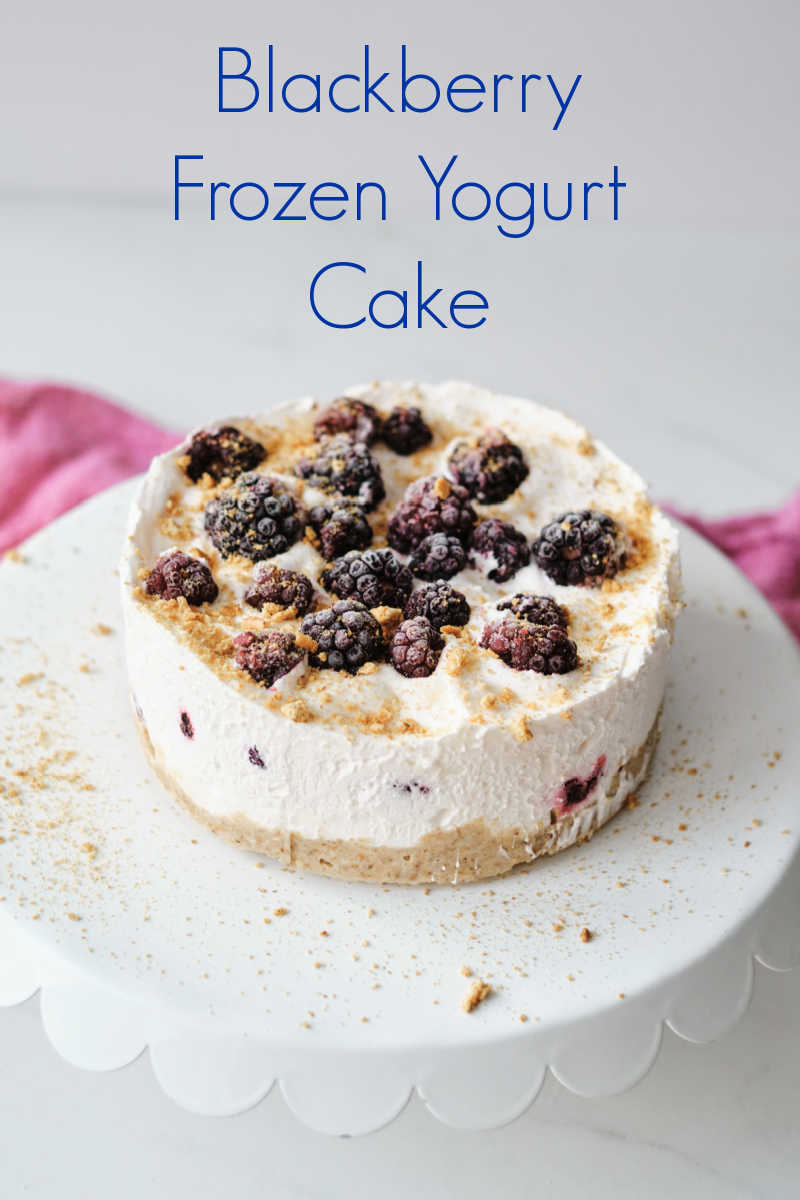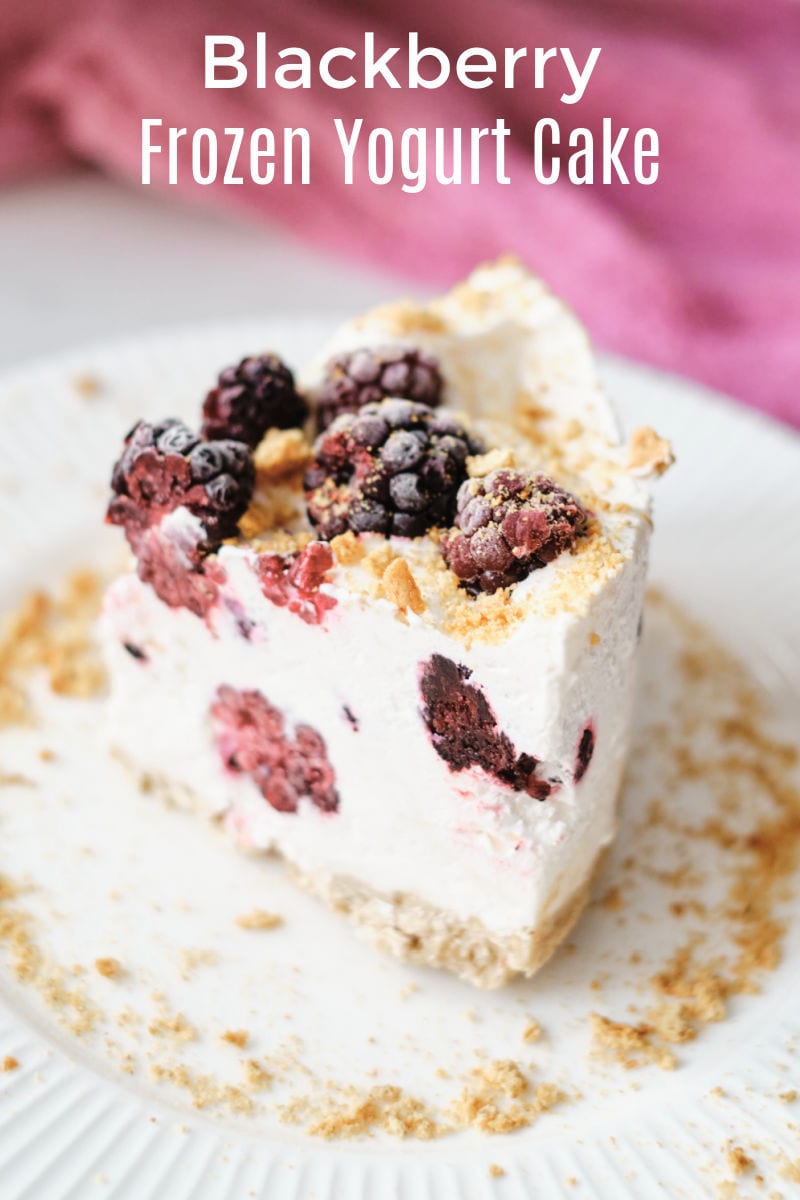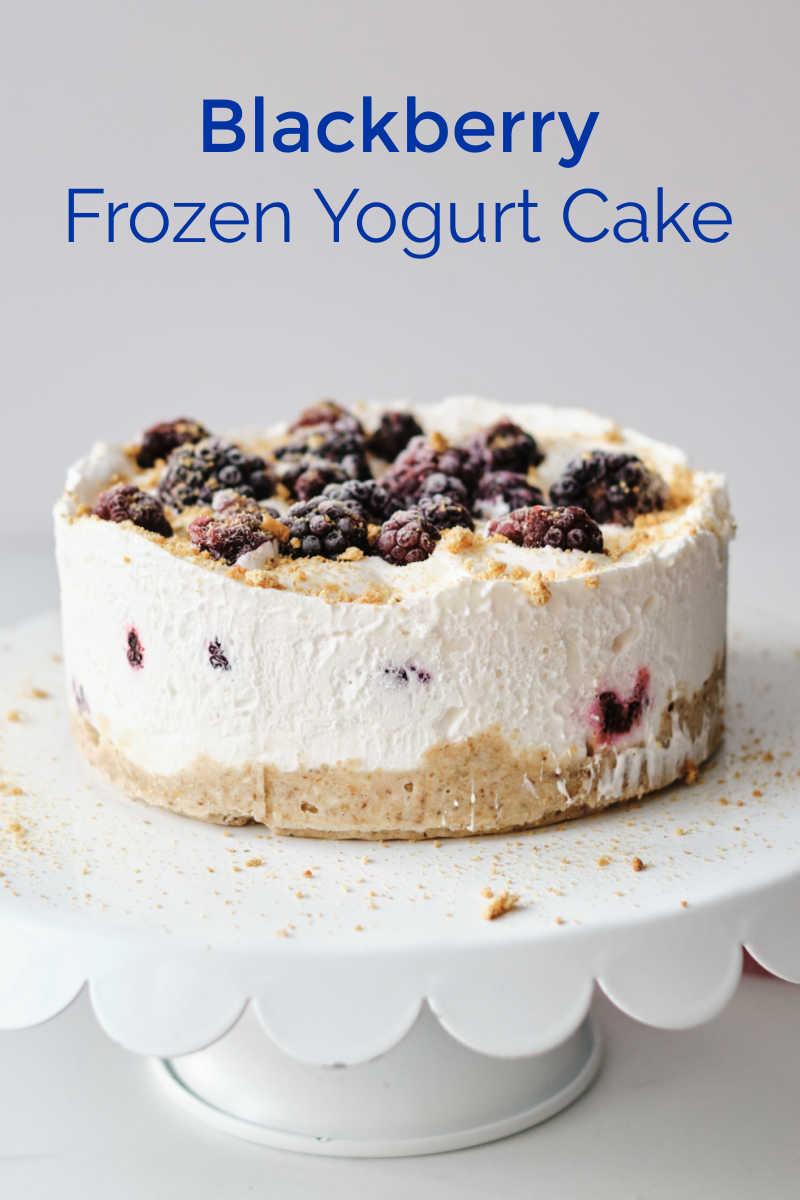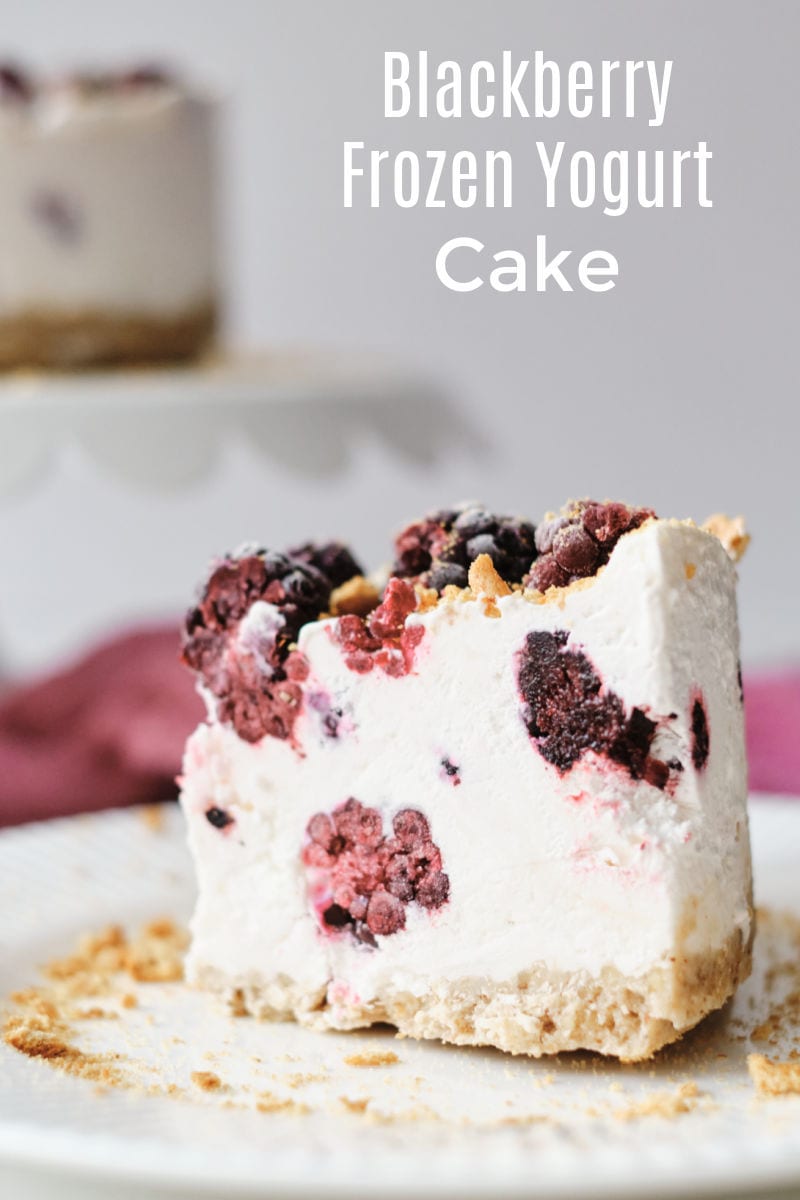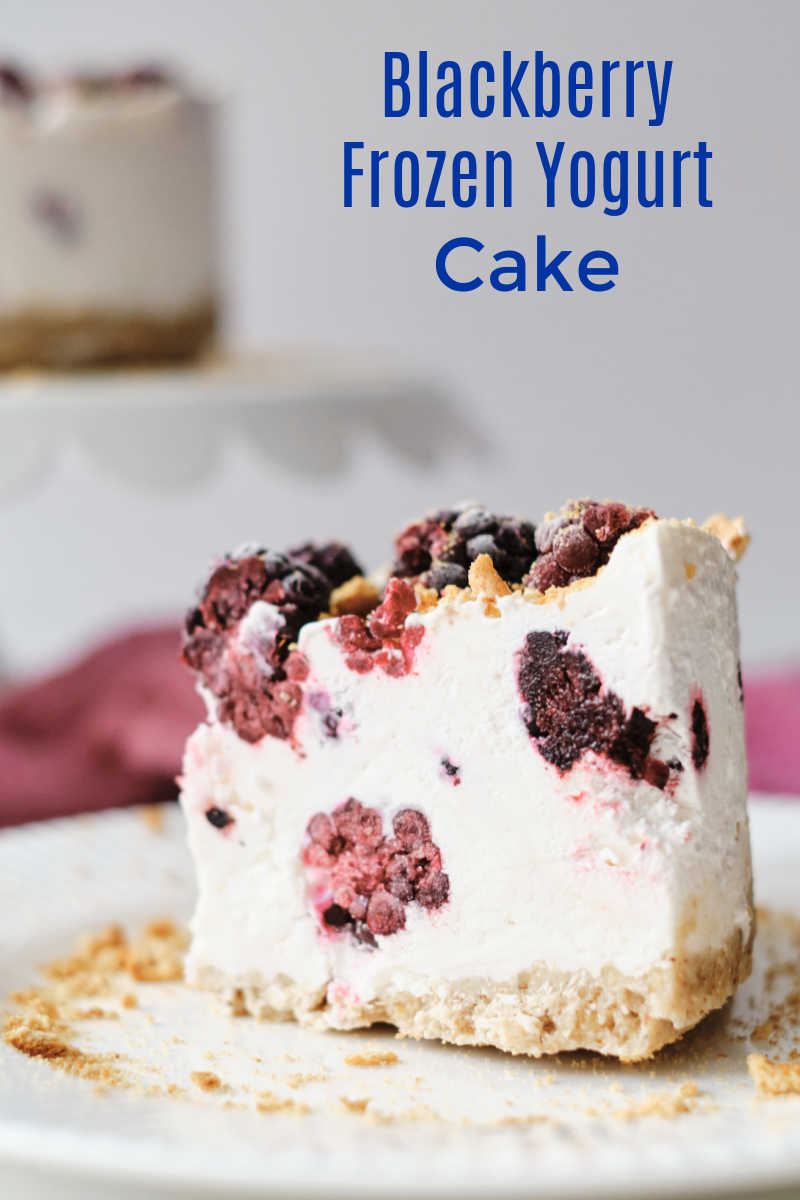 (similar to an ice cream cake)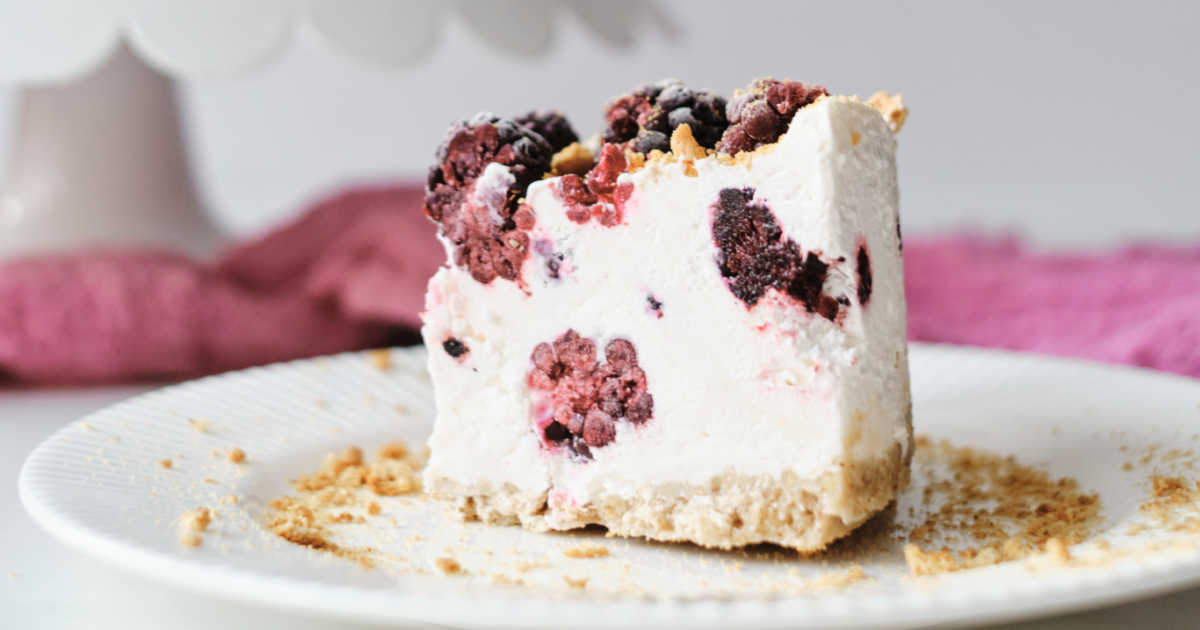 This gorgeous blackberry frozen yogurt cake is amazingly simple to make, but tastes great and looks impressive.
There are some desserts that I prefer to buy from a bakery, because professionals can do it so much better.
That isn't the case with this frozen yogurt cake.
No special skills are needed to make a professional looking cake with basic ingredients you may already have on hand at home.
It is similar to an ice cream cake, but is made from yogurt instead of ice cream.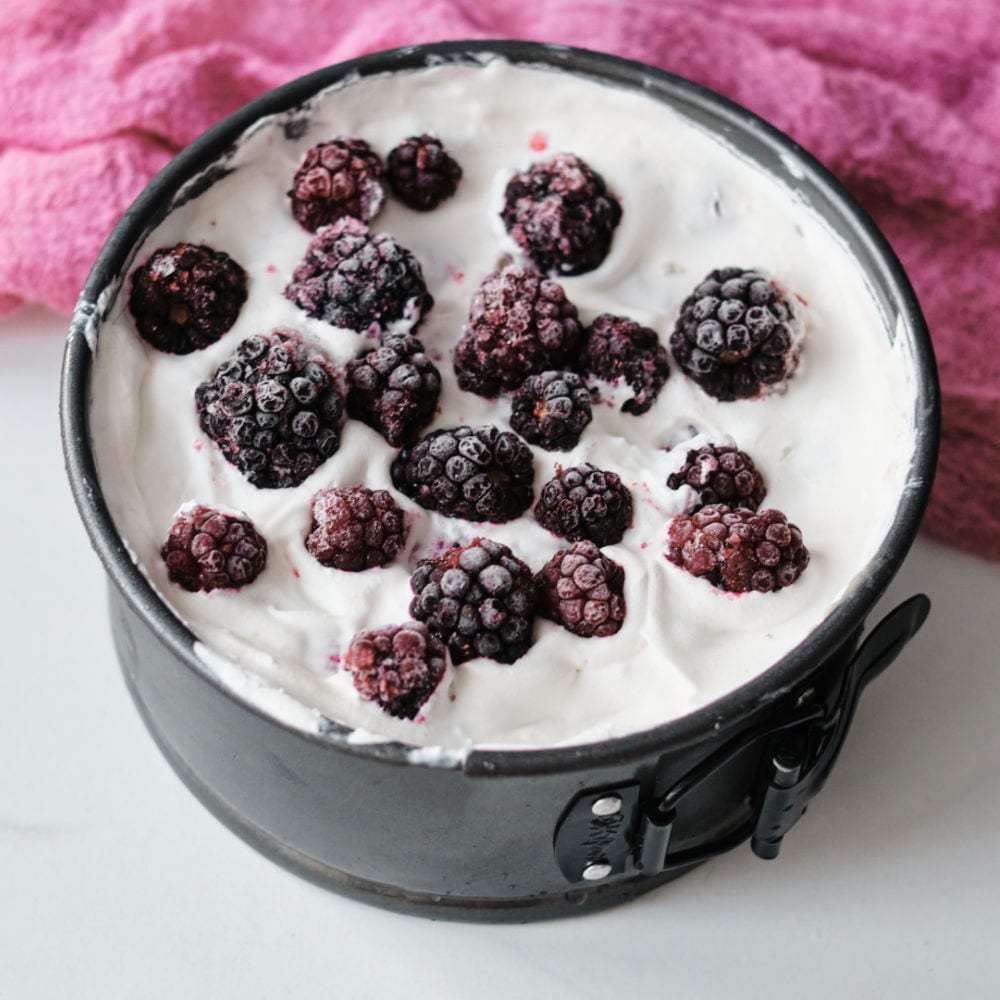 The crumbly bottom crust is made from a butter, graham cracker crumbs and oats packed into the bottom of a springform pan.
You can either crumble your own graham crackers or use a package of crumbs for the same good results.
The whole process is so simple that this is a fun cake for kids and non-bakers to enjoy.
It is also lovely to make in the Summer, since you don't need to turn on the oven and the cold cake is refreshing to eat.
Enjoy!
Blackberry Frozen Yogurt Cake Recipe
Prep time: 5 minutes
Freeze time: 5-7 hours
Ingredients
¼ cup Butter
½ cup Oats
¼ cup Graham Cracker Crumbs (set aside a little bit for the top)
8 oz. Vanilla Yogurt
1 cup Frozen Blackberries (set aside a few for the top)
1 cup Cool Whip
Supplies
Measuring Cups
2 Mixing Bowls
7 inch Round Springform Pan
Instructions
1) Melt butter and stir together with with oats and graham cracker crumbs. Press into bottom of the springform pan to form a crust.
2) Stir the cool whip, frozen blackberries and yogurt together in a mixing bowl, so that they are well combined.
3) Pour the yogurt mixture into the pan on top of the crust and place a few frozen berries on top. Then, freeze for 5-7 hours.
4) Release the springform pan and garnish with graham cracker crumbs.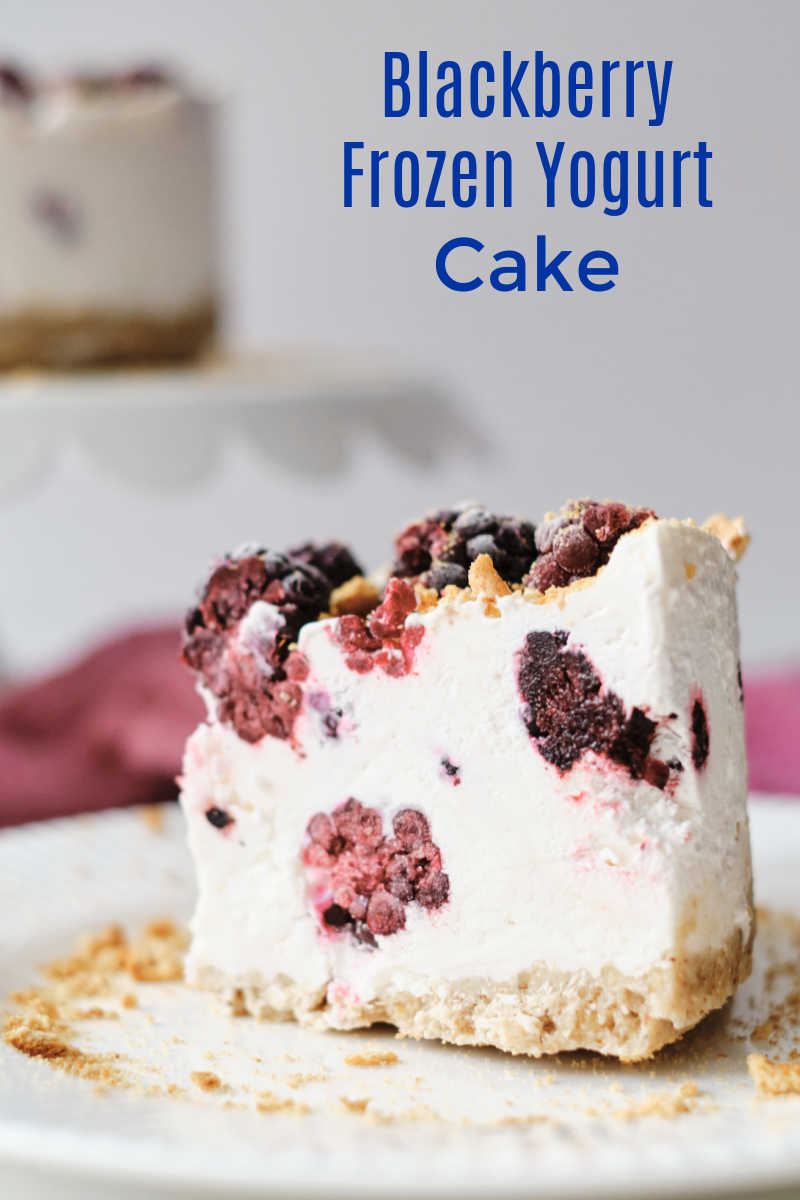 More from Mama Likes To Cook
Check out the rest of my vegetarian recipes, so you can get more great ideas for baking, cooking, blending and juicing.
Blackberry Recipes
Cake Recipes
Cool Whip Recipes
Shopping Tips
For a beautiful assortment of kitchen necessities and food gifts for the whole family, check out the deals at these online stores.
Are you ready to have some delicious fun in the kitchen?