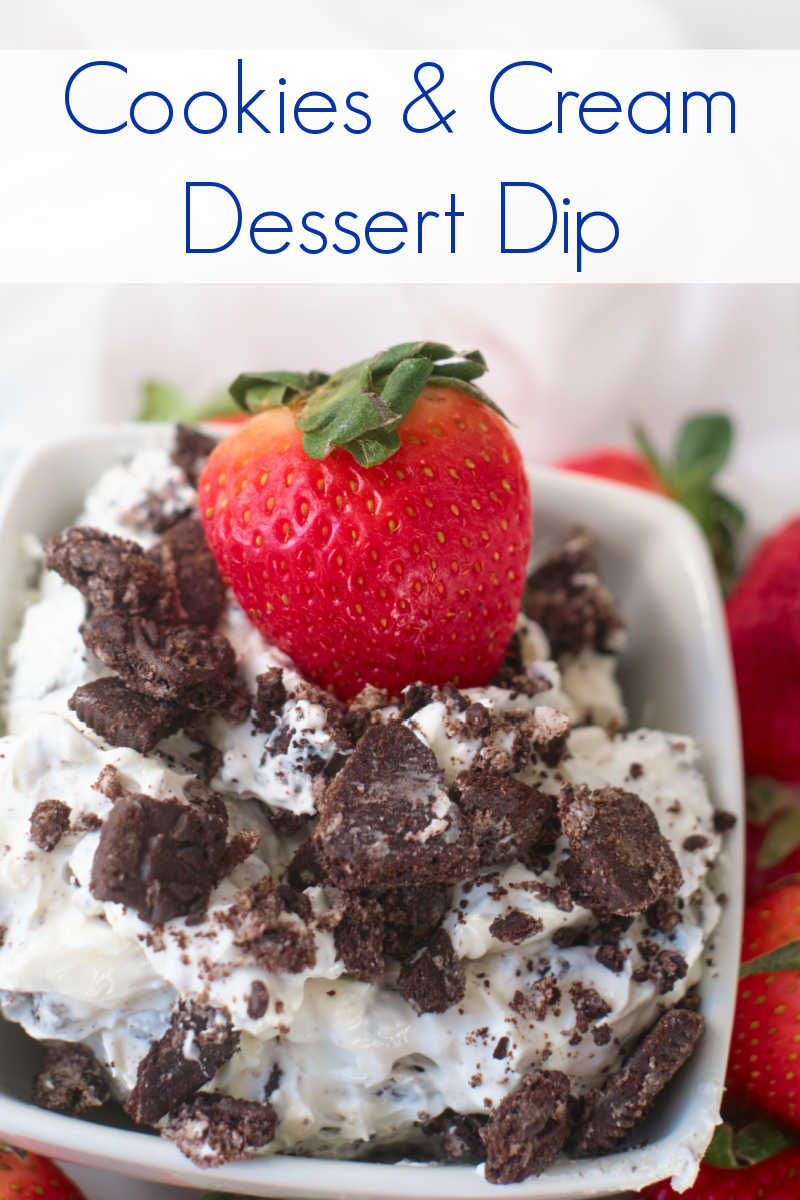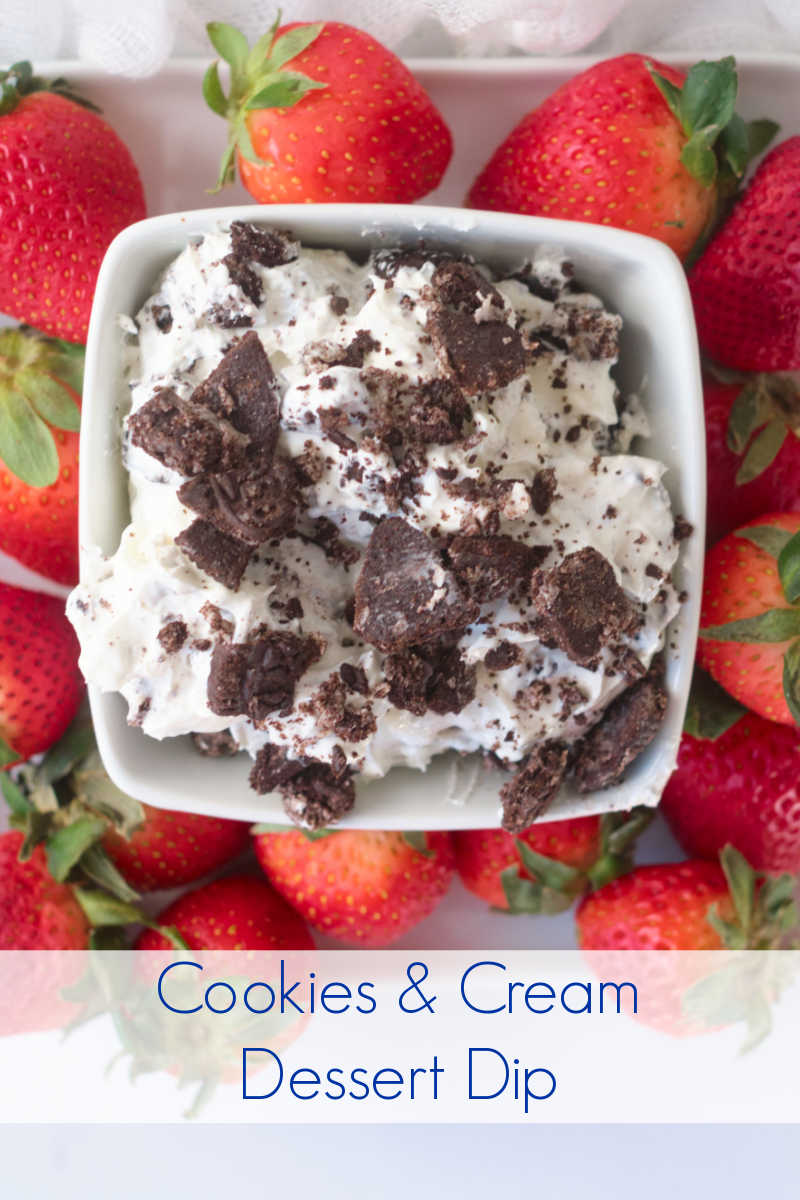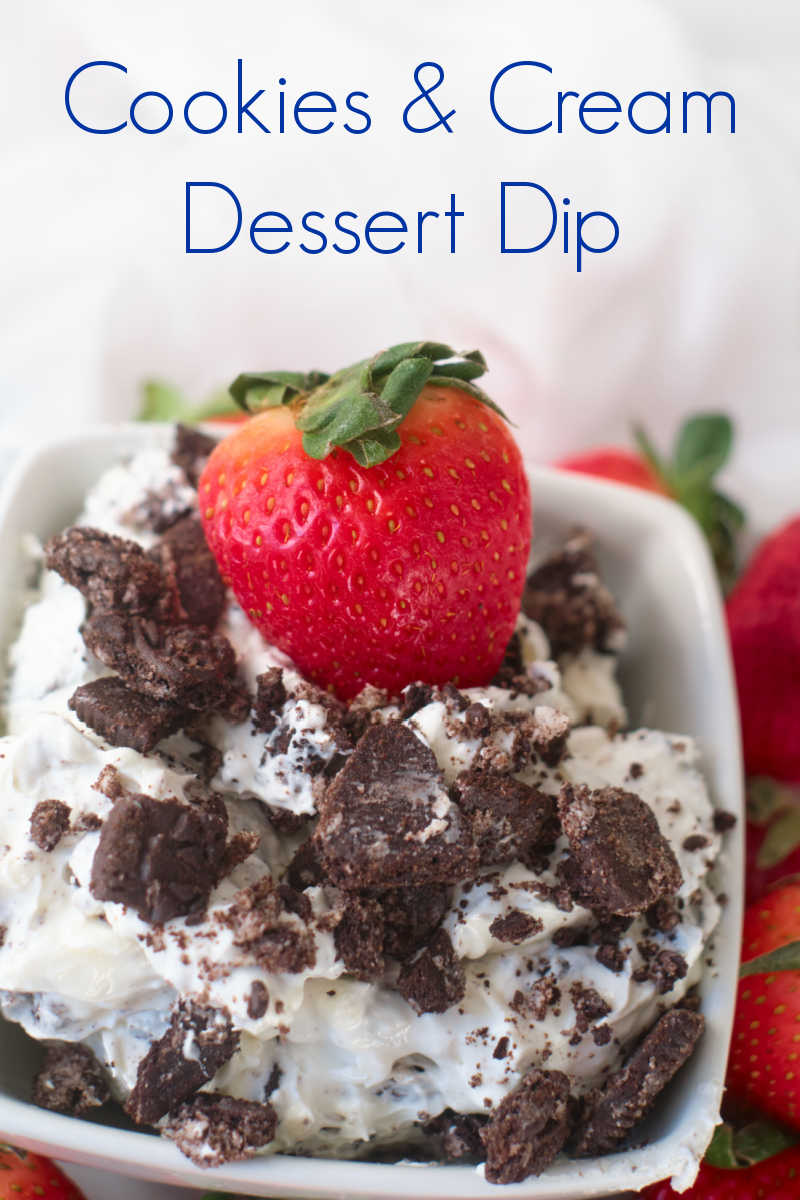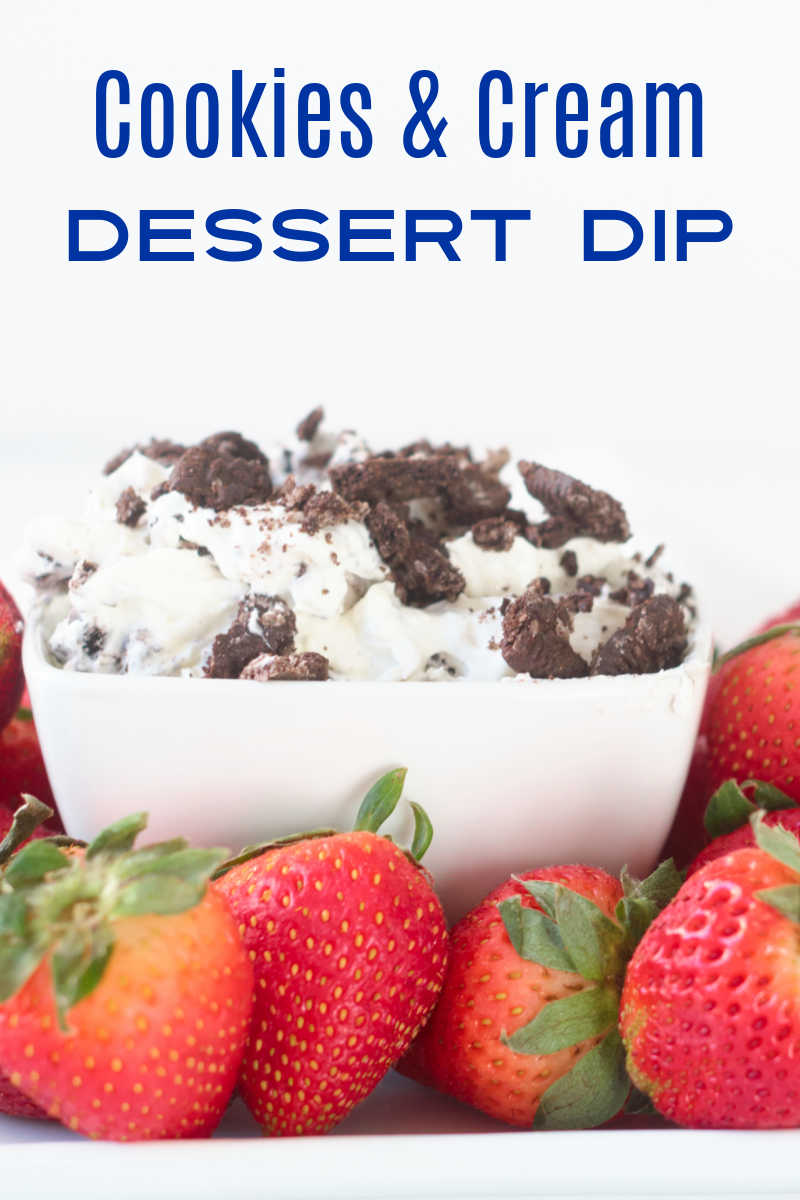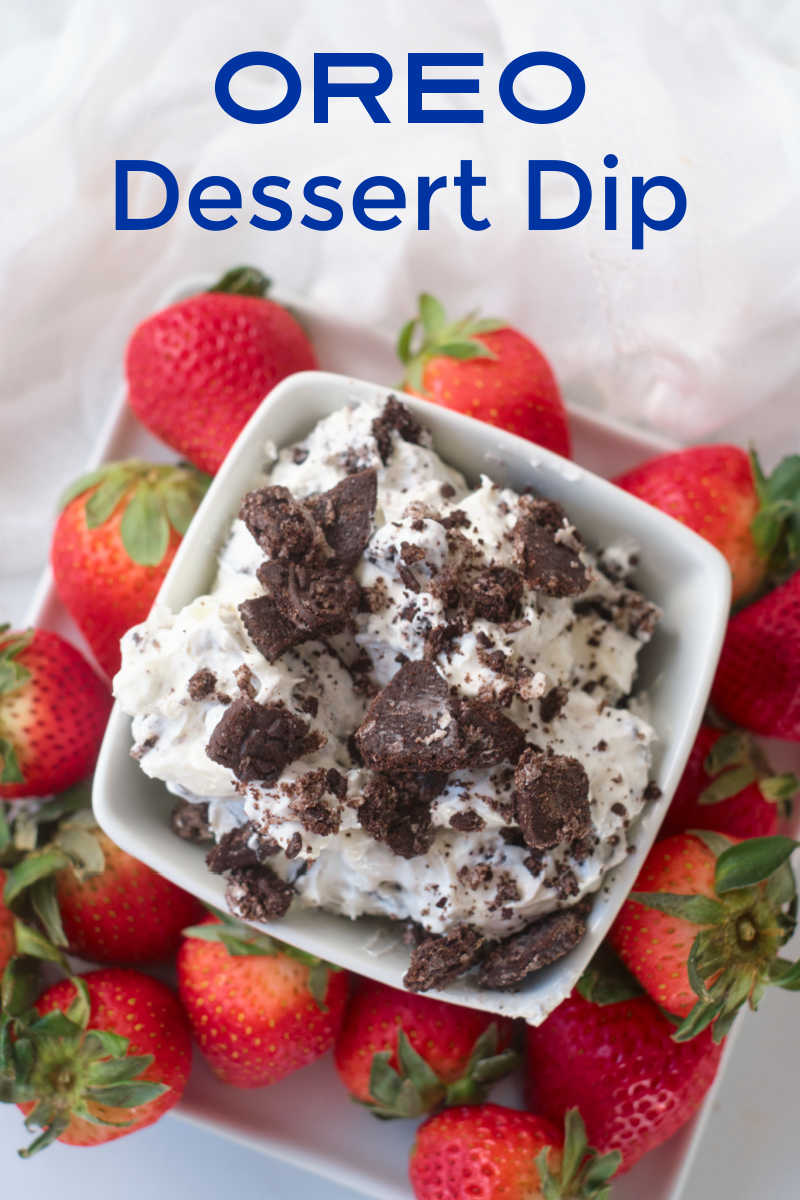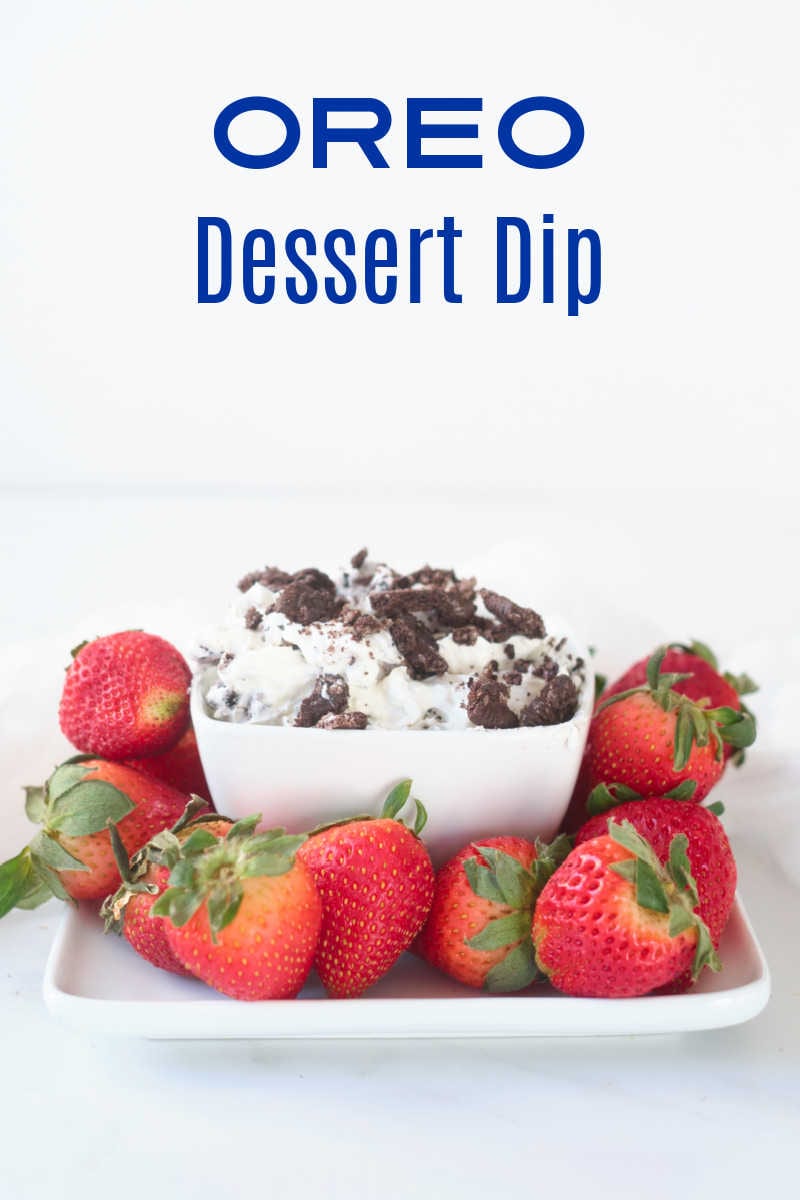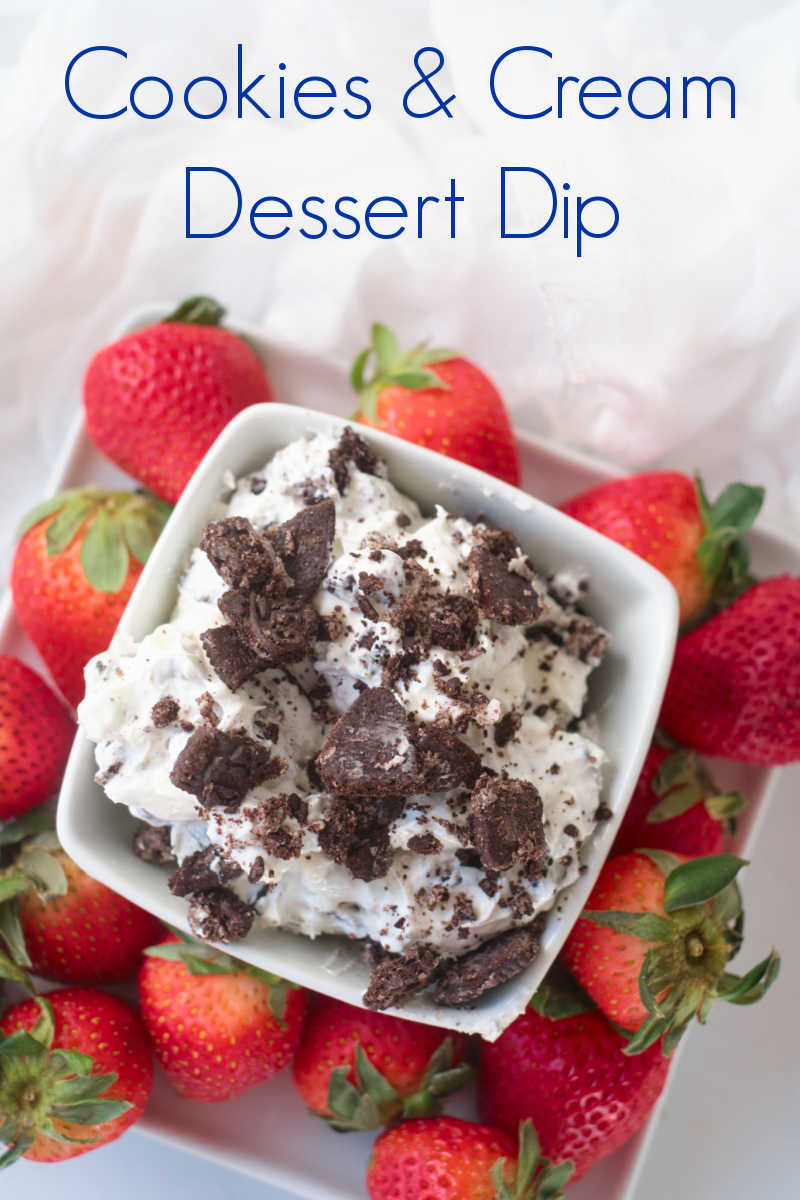 for Strawberries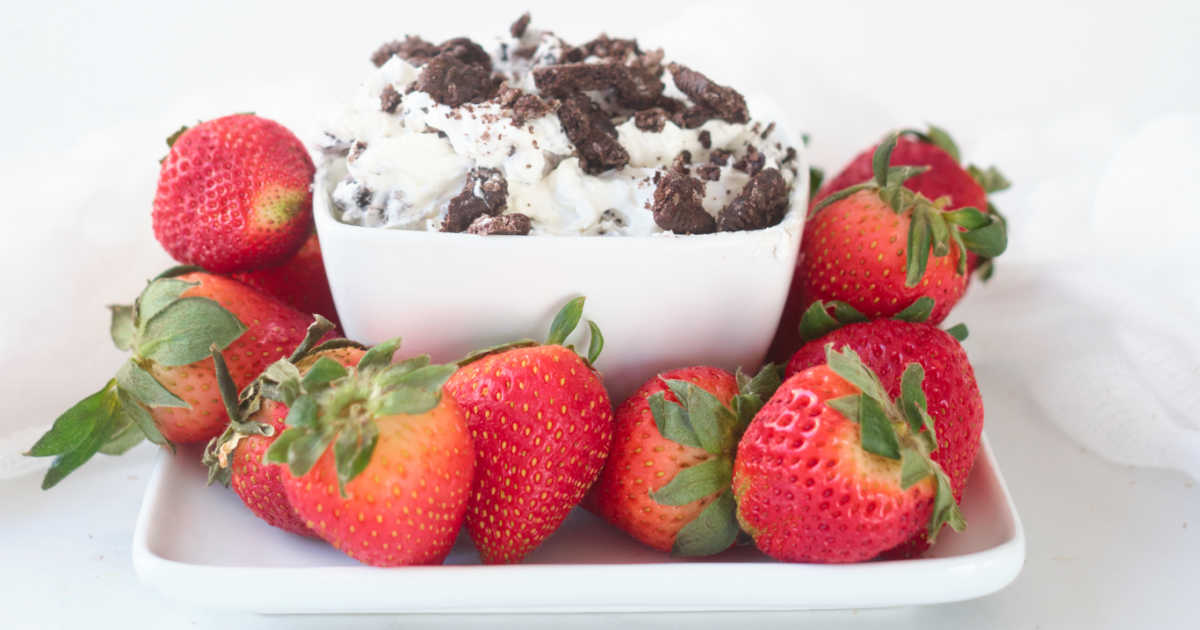 Make this easy Oreo dessert dip, so you can have delicious fun dipping strawberries into this cookies and cream treat.
There are only three ingredients needed to make the dip, so it's fine to make it last minute.
Also, kids will love to help.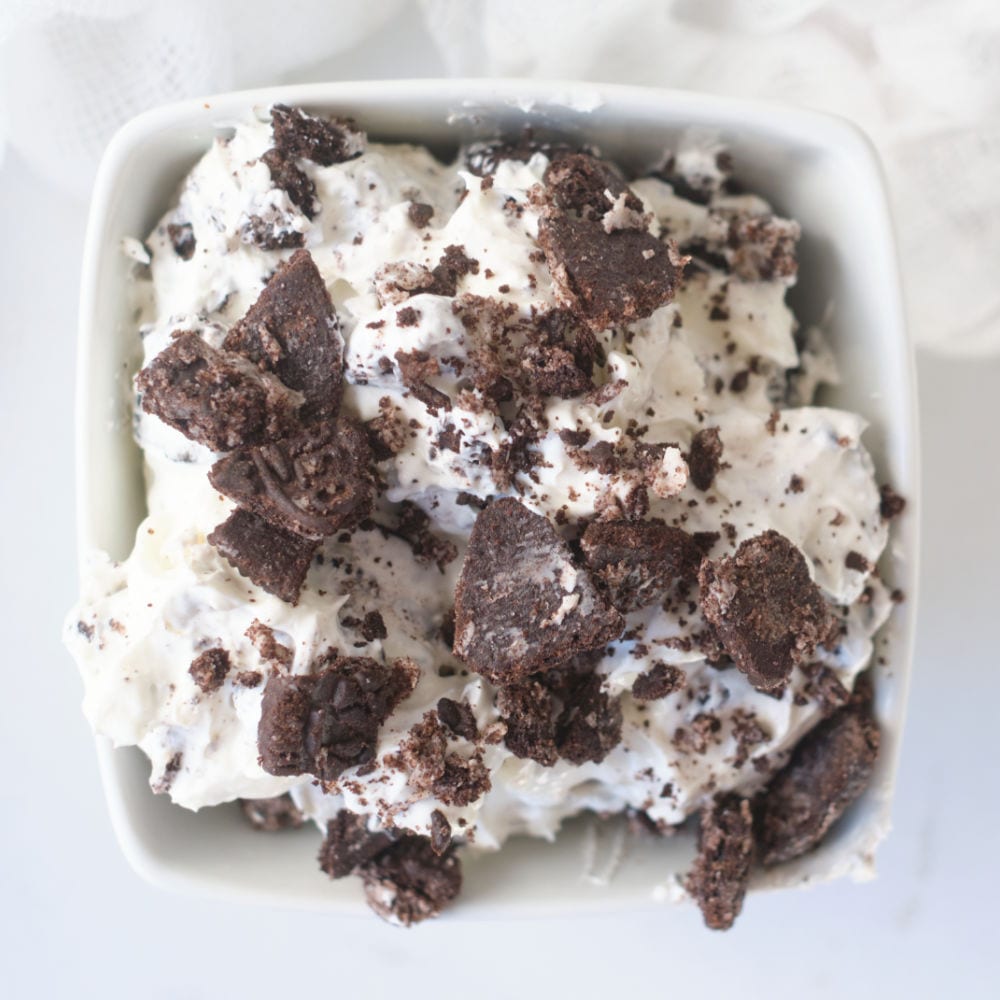 The dip is sweet, since it is made with both Oreo cookies and Cool Whip.
You can use pre-packaged Oreo crumbles or you can use regular Oreo cookies and crush them yourself.
Most of the cookies get mixed into the dip, but save some to sprinkle on top.
Strawberries are my first choice for dipping, but you can try other finger foods, too.
If you'd like to try another type of fruit, apple or pear wedges are nice.
Frozen banana slices are a fun dippable fruit, too.
For something crunchy, dip cookies, pita chips or toast.
What will you dip in your cookies & cream dessert dip?
Will you choose strawberries like me?
Or will you try something else?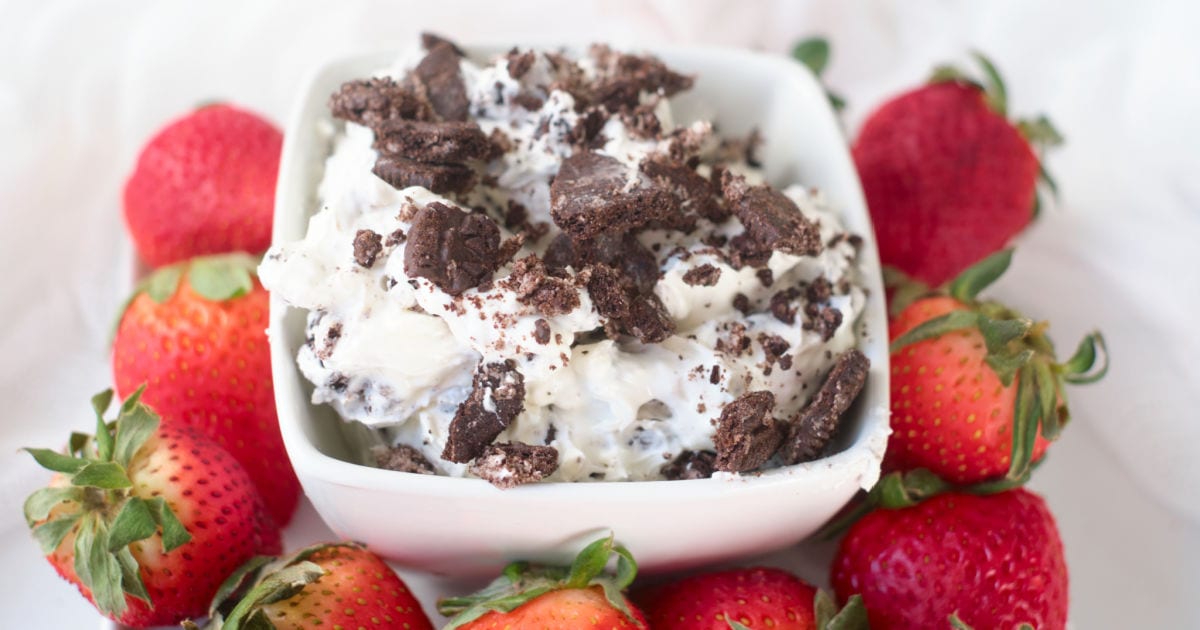 Oreo Dessert Dip Recipe
Prep time: 10 minutes
Total Time: 15 minutes
Serves: 5
Ingredients
4 oz. Cream Cheese
1 cup Cool Whip
6 Oreo Cookies, crushed
Supplies
Mixer
Spatula
Measuring Cup
Instructions
1) Put the cream cheese and Cool Whip into a mixing bowl and beat until creamy and fluffy.
2) Add most of the crushed Oreo cookies to the cream cheese mixture and stir together, so that they are incorporated into the dip.
3) Transfer to a serving bowl and top with the remaining crushed Oreo cookies
4) Serve with fresh strawberries.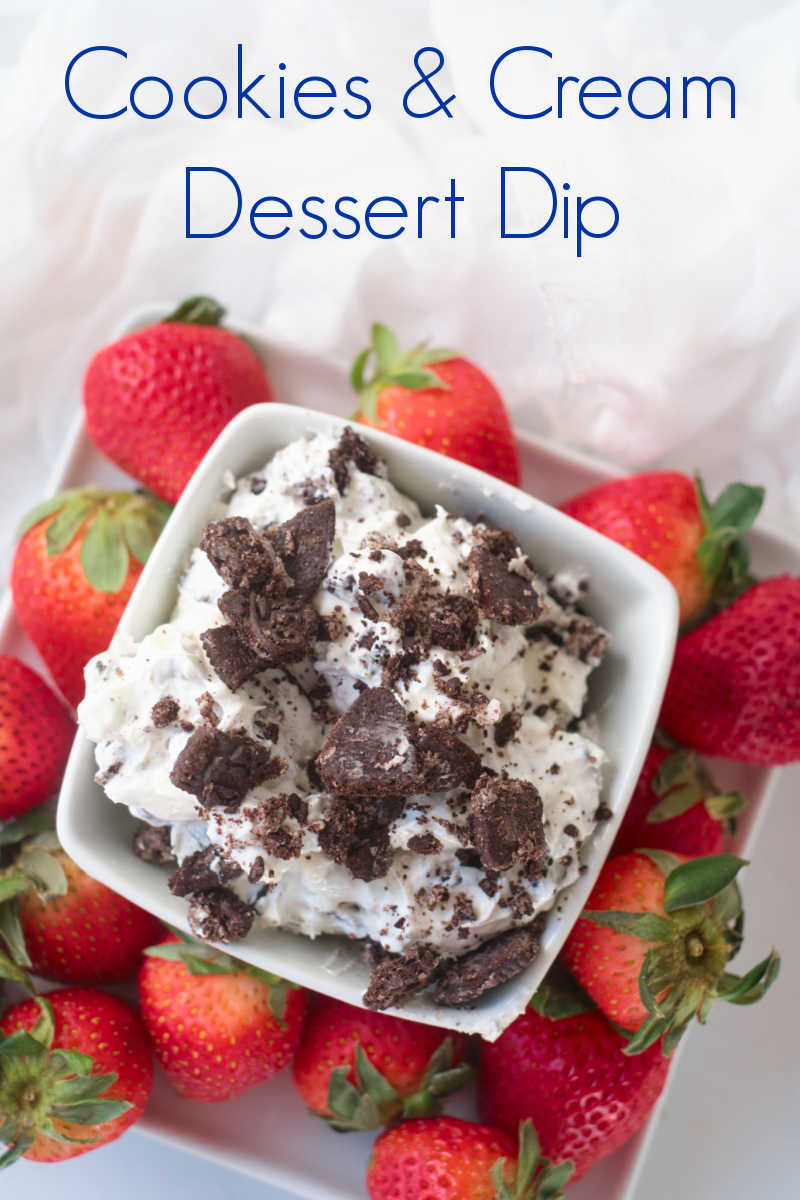 More from Mama Likes To Cook
Check out my dessert recipes, so you can get more sweet inspiration.
Dessert Dip Recipes
Cool Whip Recipes
No Churn Ice Cream Recipes
Then take a look at the rest of my vegetarian recipes, so you can have even more delicious fun in the kitchen!