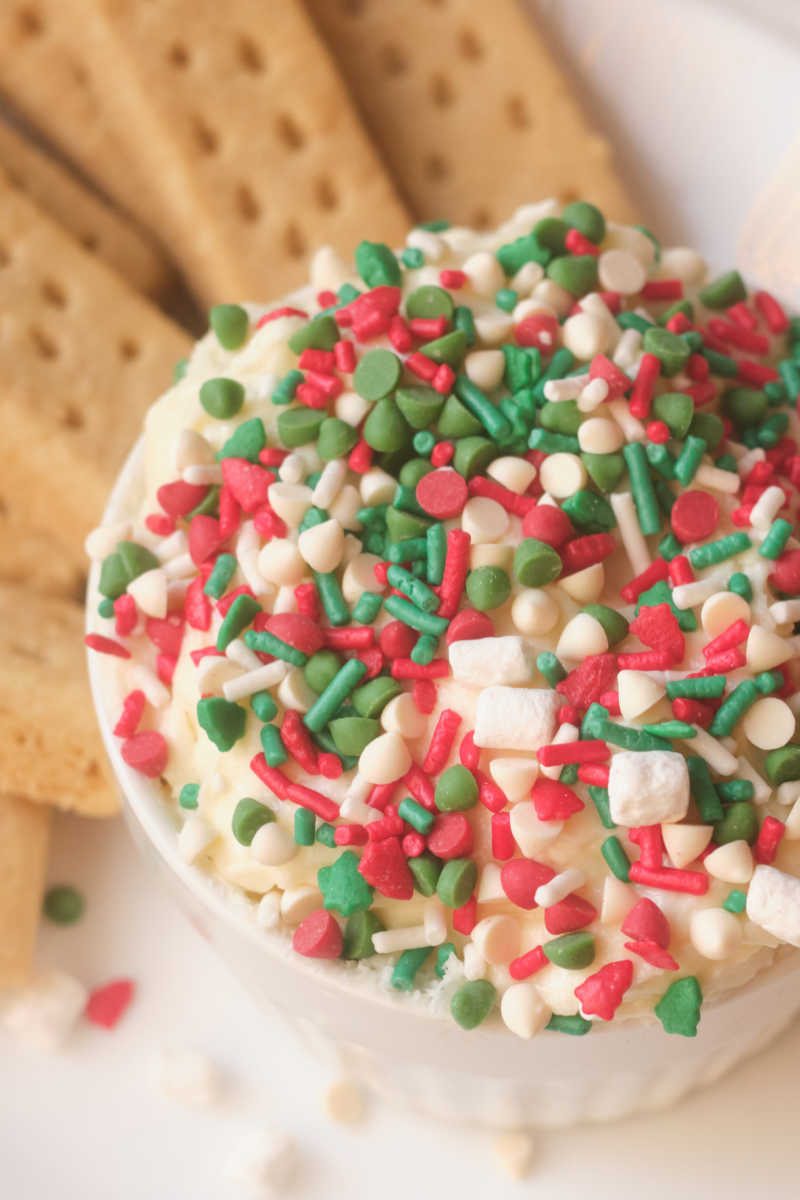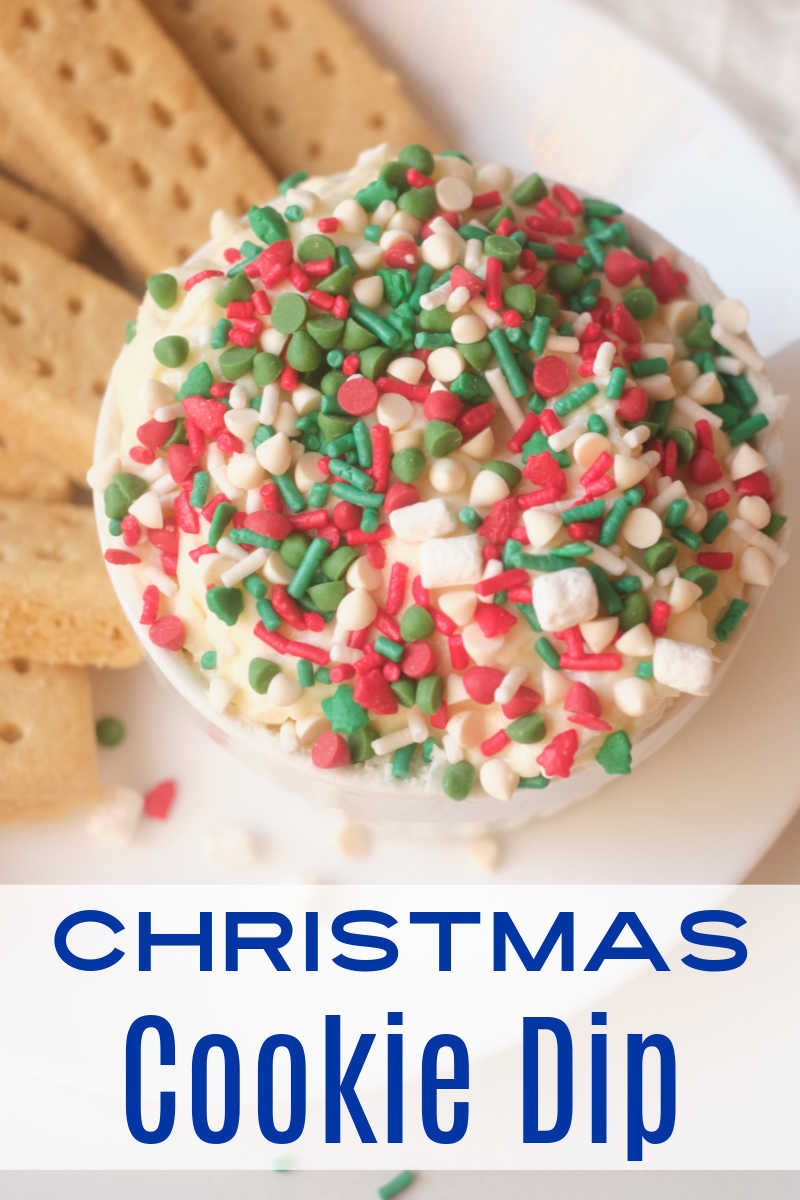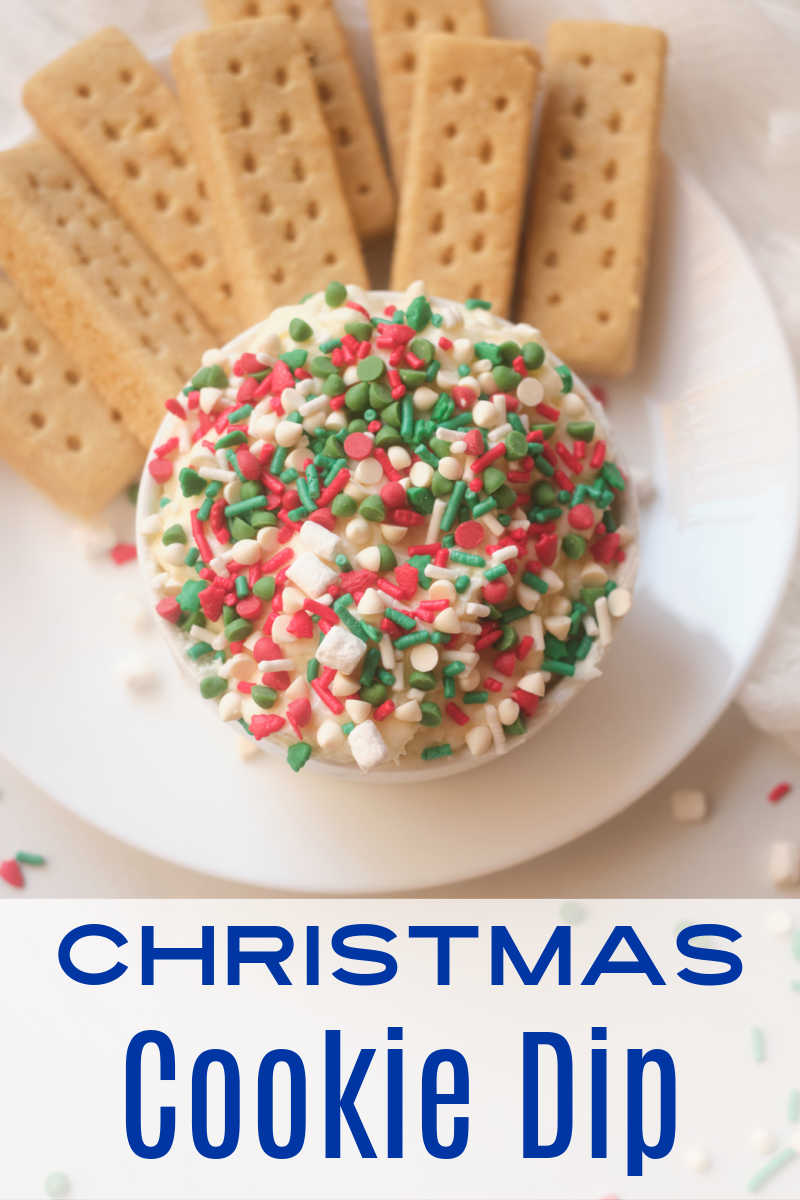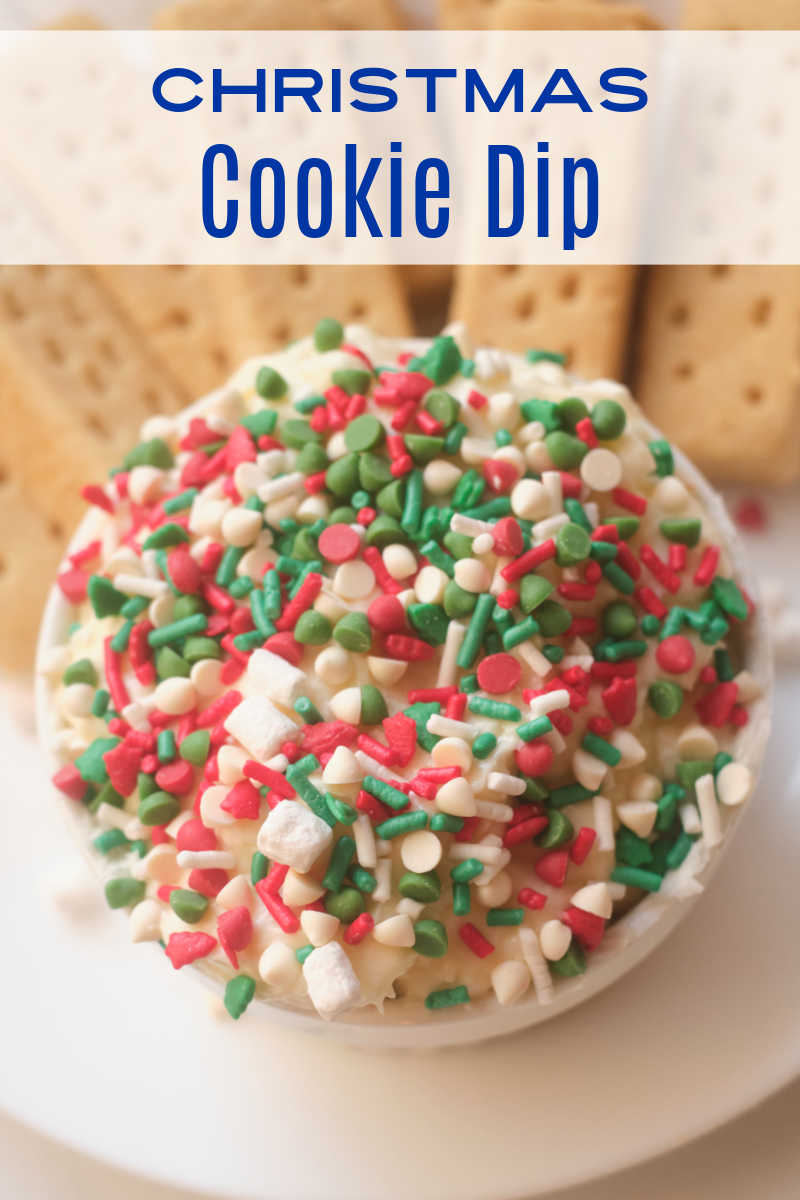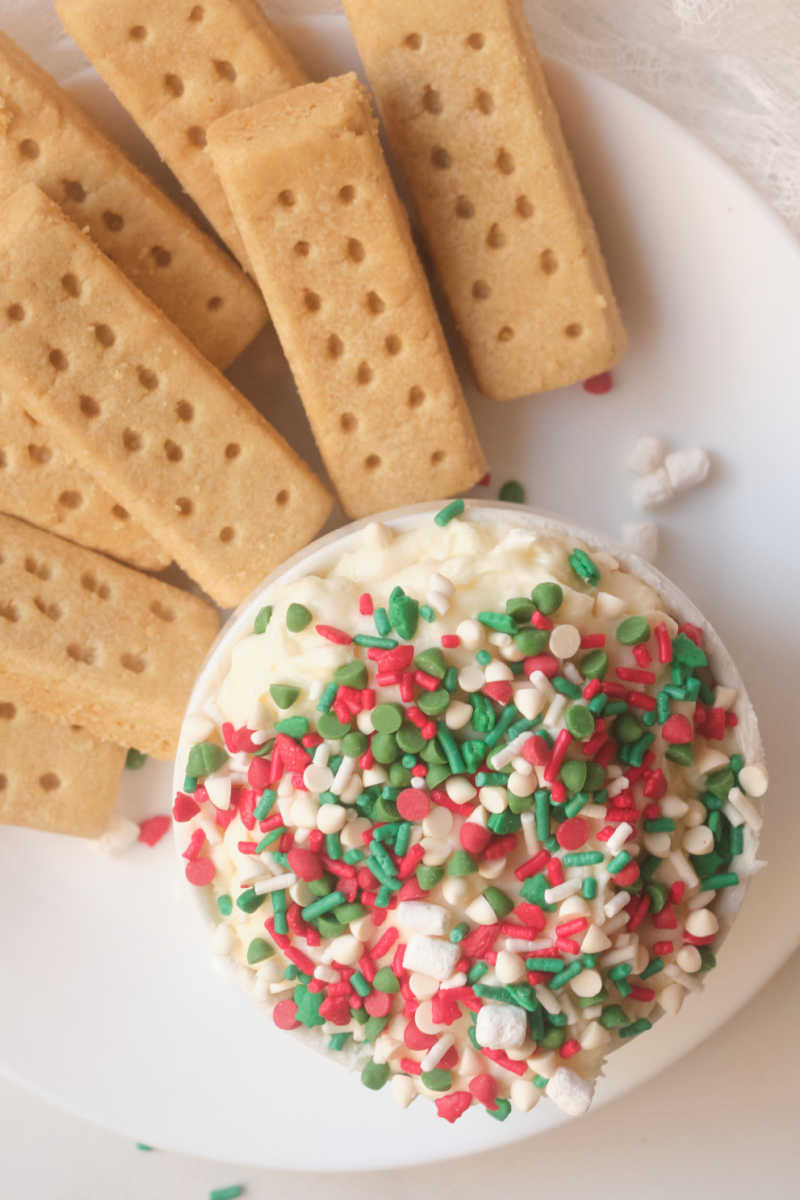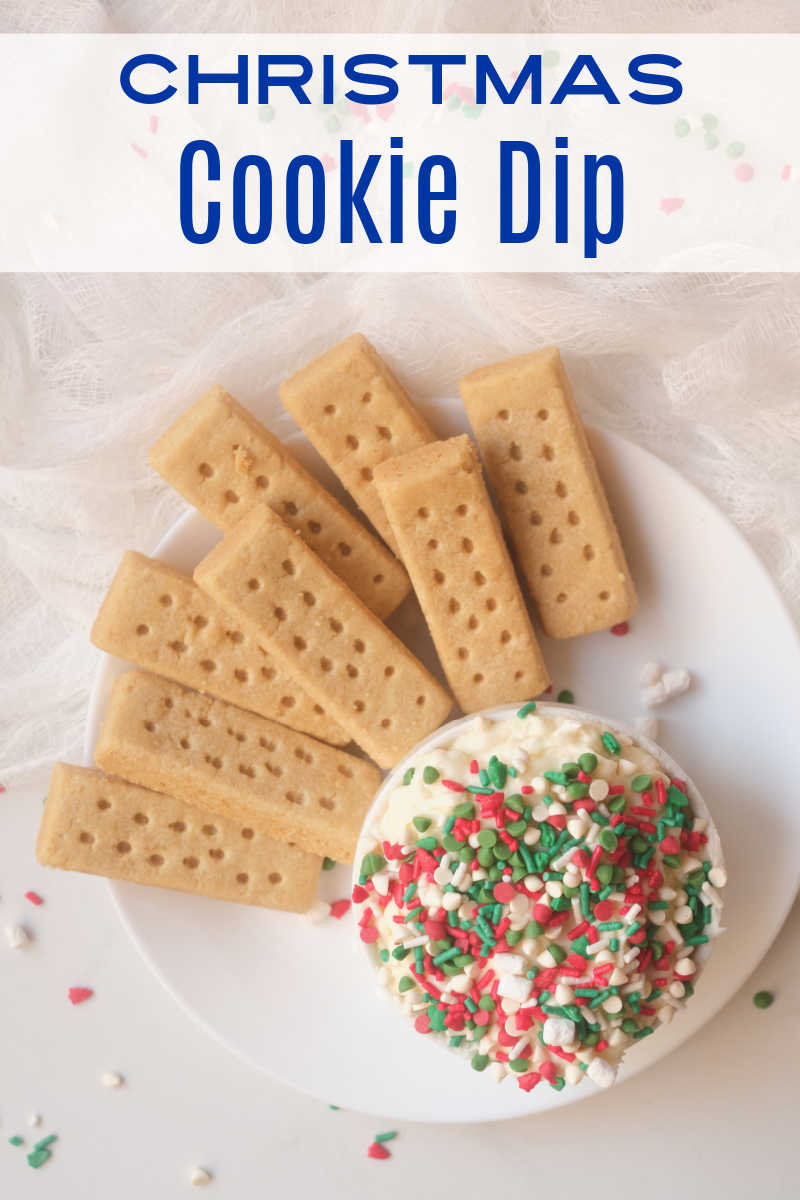 Red & Green Sweet Dip for Cookies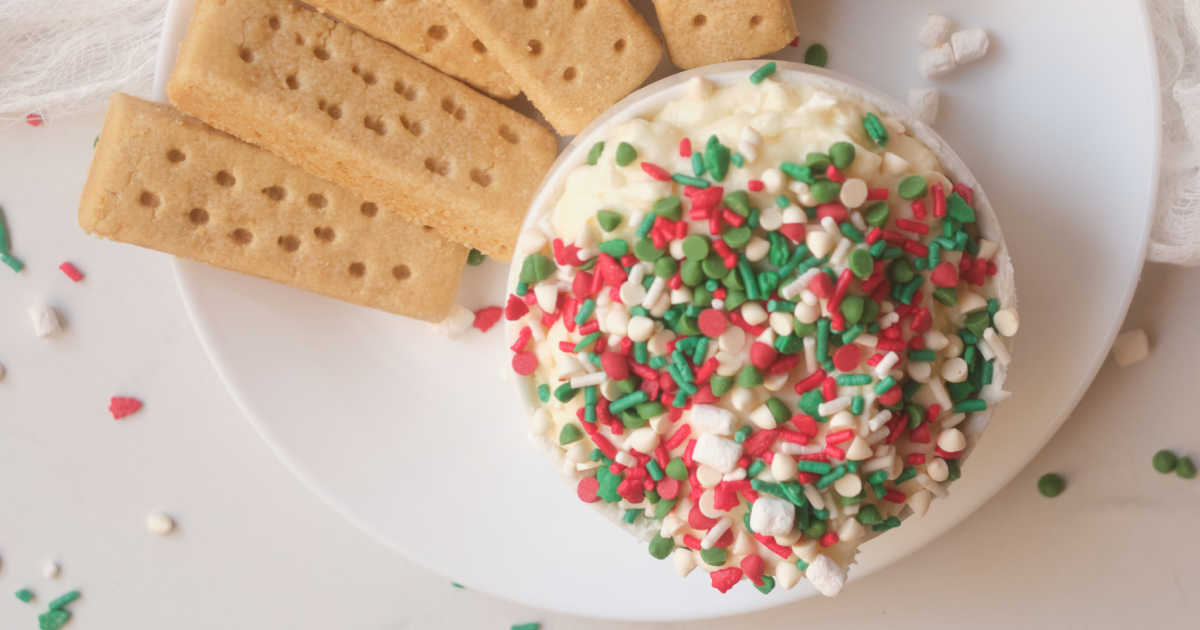 Festive Christmas cookie dip is a wonderful dessert treat, when it is topped with red and green sprinkles for the holidays.
The dip only uses 4 ingredients, but has a sweet taste that kids and adults can enjoy.
The green and red Christmas sprinkles on top make it look great for a party or an at home treat for family movie night or game night.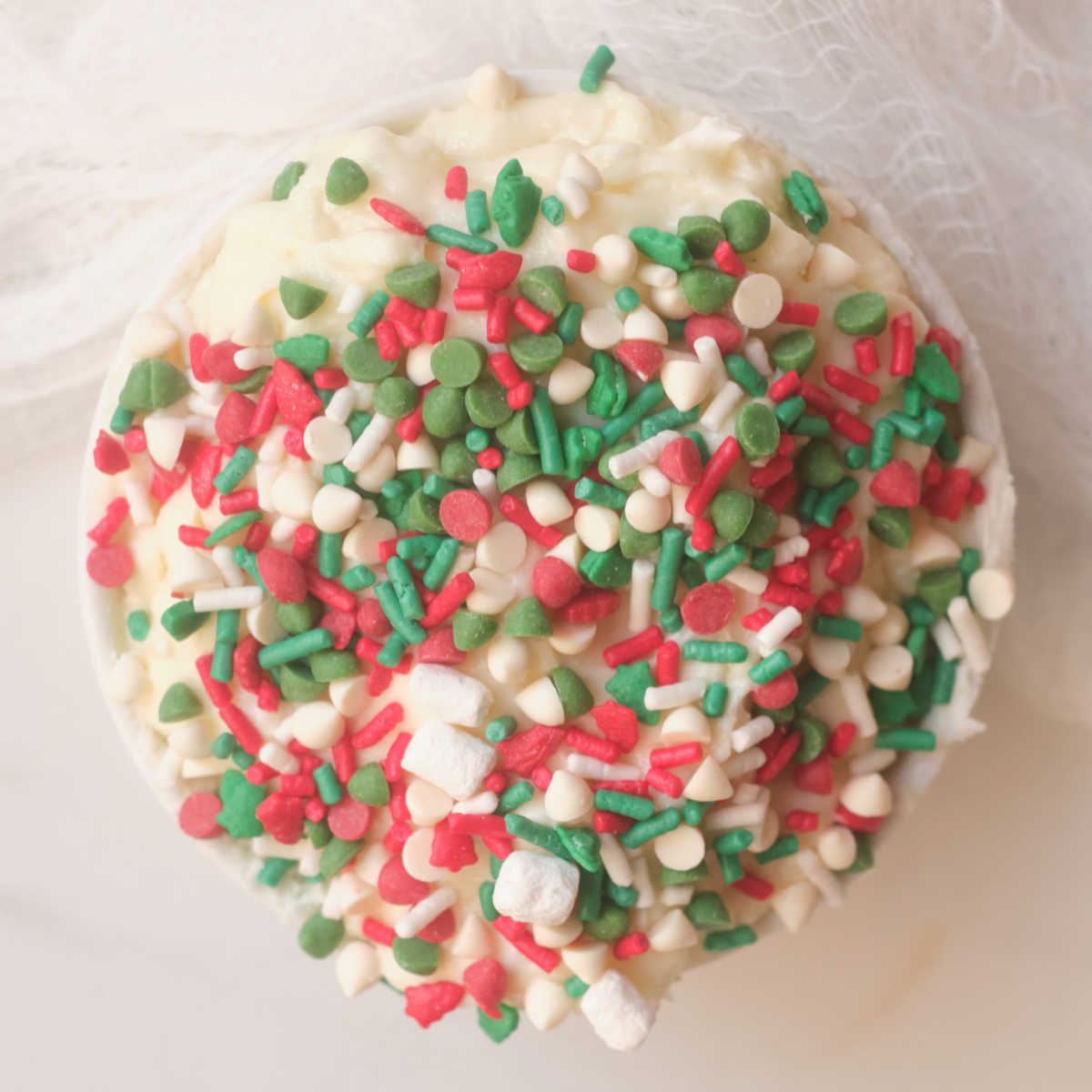 Is This a Good Dip Recipe for Kids?
Christmas cookie dip is an excellent recipe for kids, since they will love the flavor and the sprinkles.
Little ones can definitely help gather the ingredients and add the sprinkles to the top of the tip.
The instructions call for using a mixer, so adults will need to supervise and assist.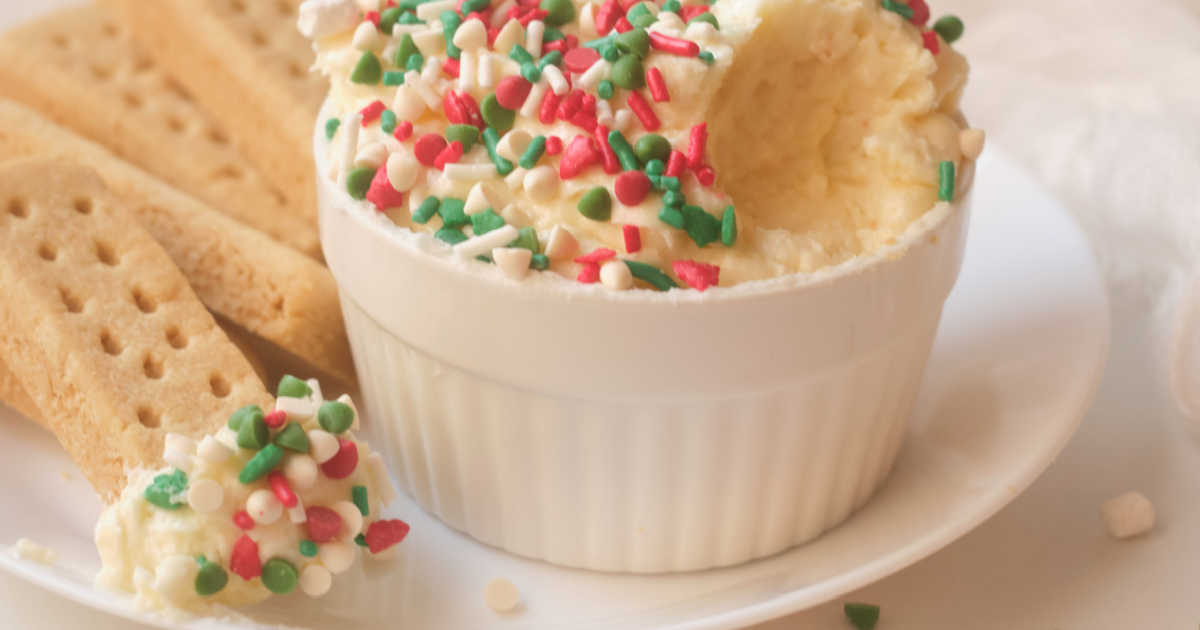 Do I Need to Use A Mixer, When I Make This Dessert Dip?
The holiday cookie dip is best, when it is made with a mixer.
You want it to be creamy, and you can do that quickly with either a stand mixer or a hand mixer.
It is possible to make the recipe and stir it by hand, but won't be as creamy.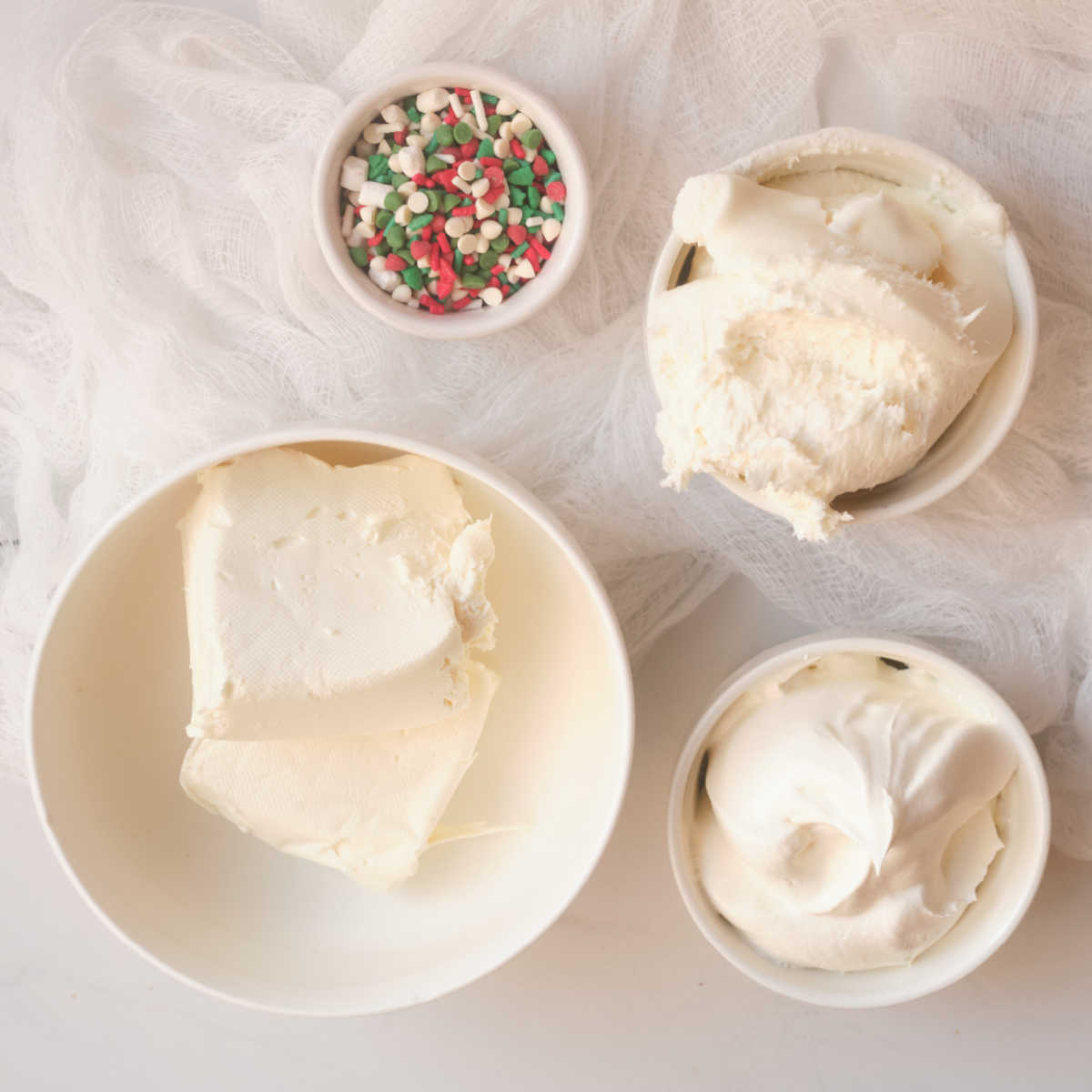 Can I Make This Cookie Dip Recipe for Other Holidays?
This sweet dip recipe can easily be adapted for other holidays and occasions.
Keep the dip part of the recipe as is and just choose other colors and shapes for the sprinkles.
Use pink and red for Valentine's Day, green for St. Patrick's Day or purple and yellow for Mardi Gras.
You can also use team colors and serve the dip on game day.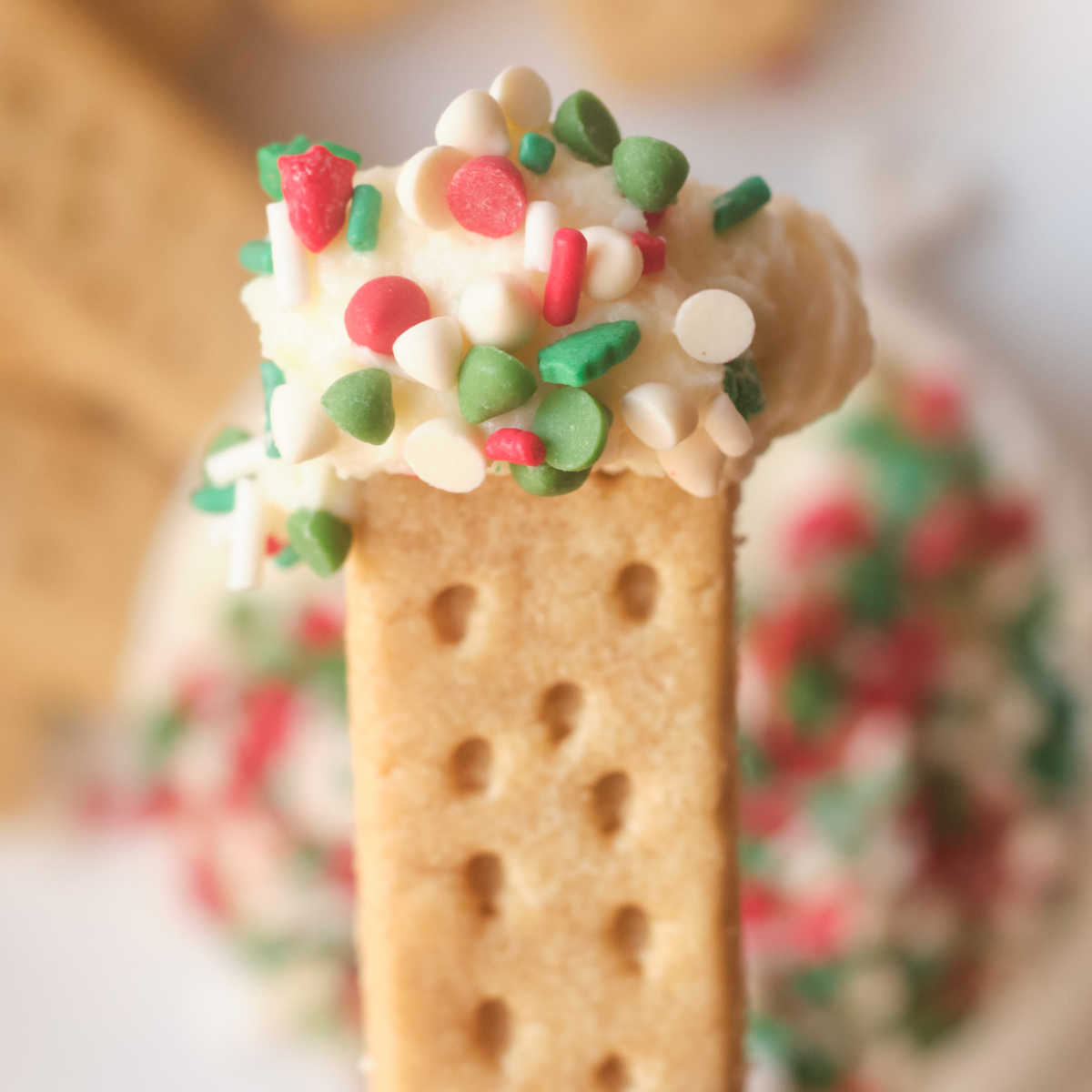 What Kind of Cookies Should Be Dipped into A Sweet Dip?
Shortbread and sugar cookies are two of the most popular cookies to dip into a sweet dip.
Another option I like is graham crackers, since they are a little less sweet to go with the very sweet dip.
Just make sure you choose cookies that will be sturdy enough to dip without crumbling.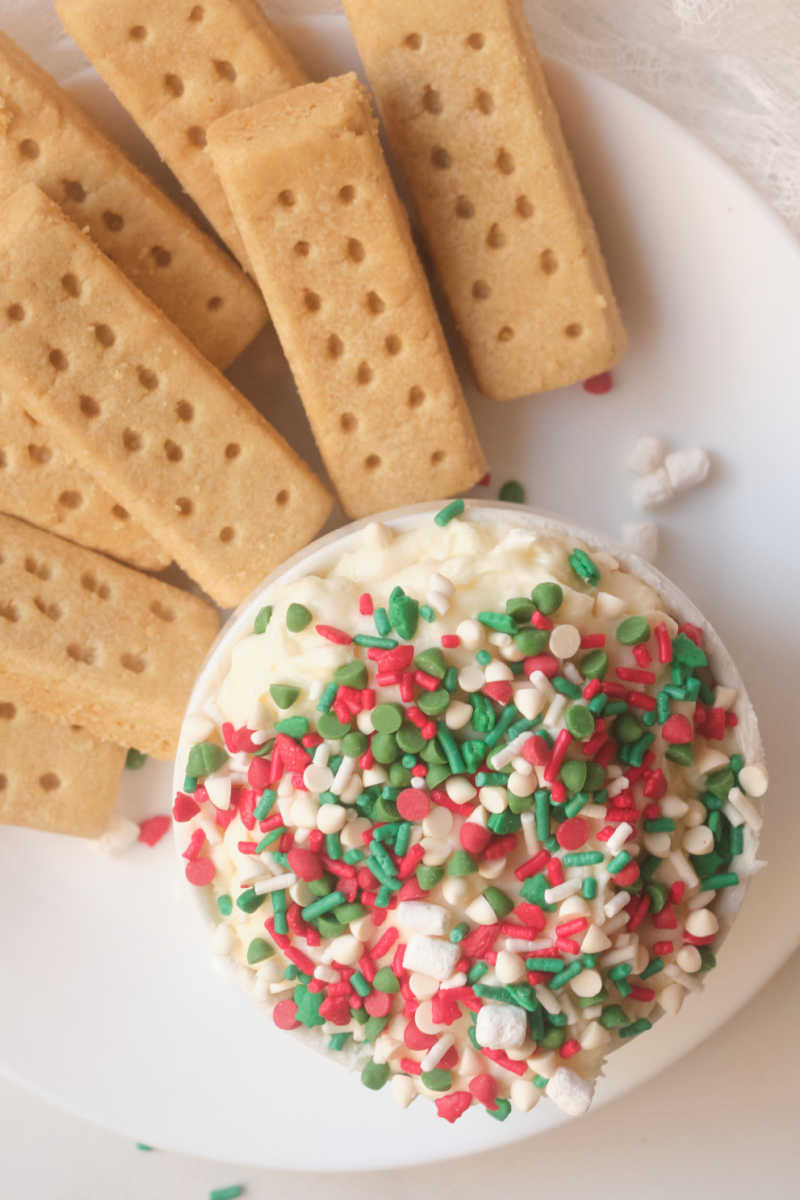 Can This Christmas Dip Be Made Ahead of Time?
You can easily make this dip ahead of time, so that you can avoid a last minute rush.
Cover the dip with plastic wrap or store in an airtight container in the refrigerator.
I recommend waiting to add the sprinkles until just before you serve.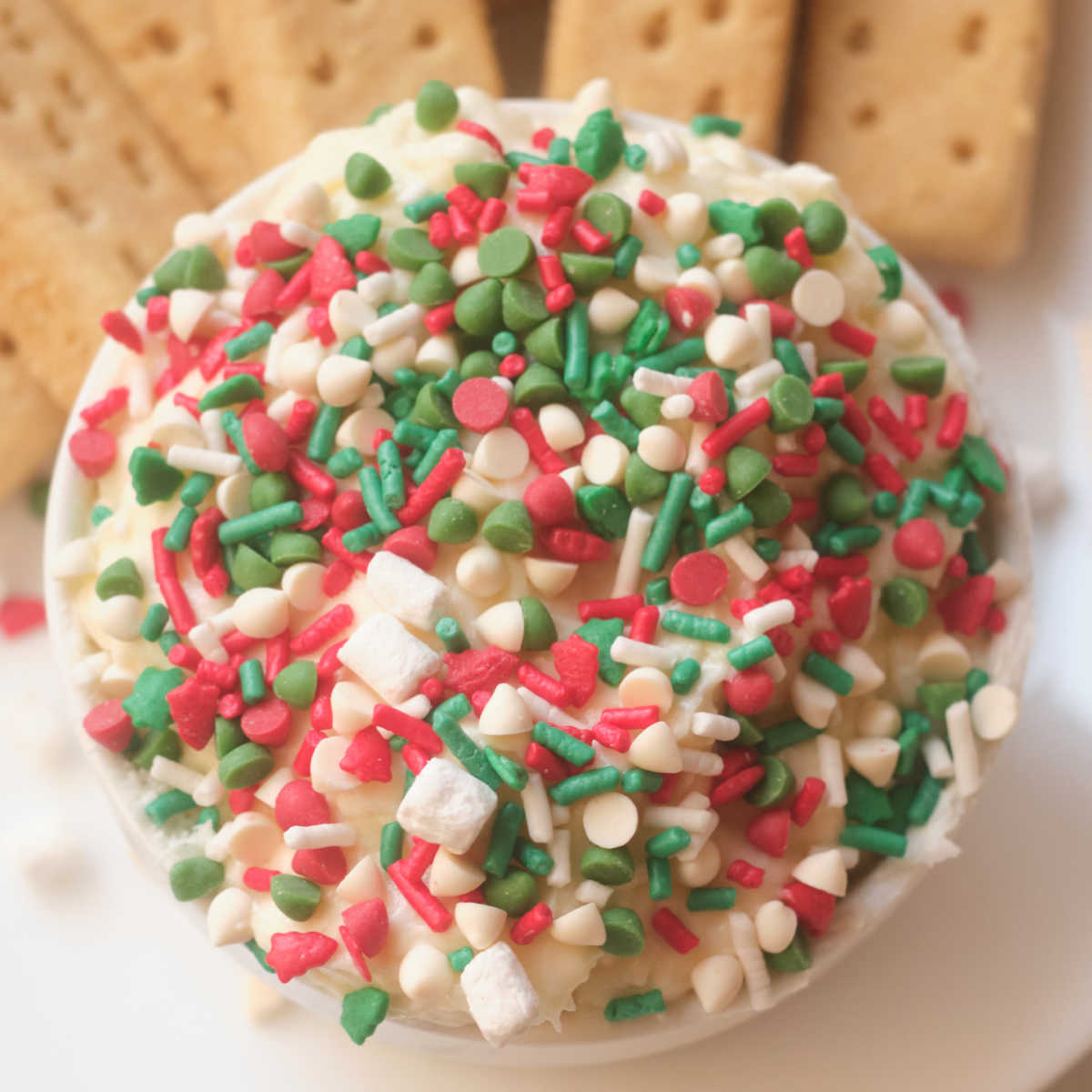 Christmas Cookie Dip Recipe
Prep time: 10 minutes
Total time: 10 minutes
Yield: 4 Servings
Ingredients
8 oz. pkg. Cream Cheese
½ cup Vanilla Frosting
½ cup Cool Whip
Christmas Sprinkles
Supplies
Stand Mixer or Hand Mixer and Mixing Bowl
Instructions
1) Use a mixer to beat the cream cheese, vanilla frosting and Cool Whip, so it becomes smooth and creamy.
2) Pour the mixture into a serving bowl and top with red and green Christmas sprinkles.
3) Serve with sugar cookies, shortbread, graham crackers or other cookies.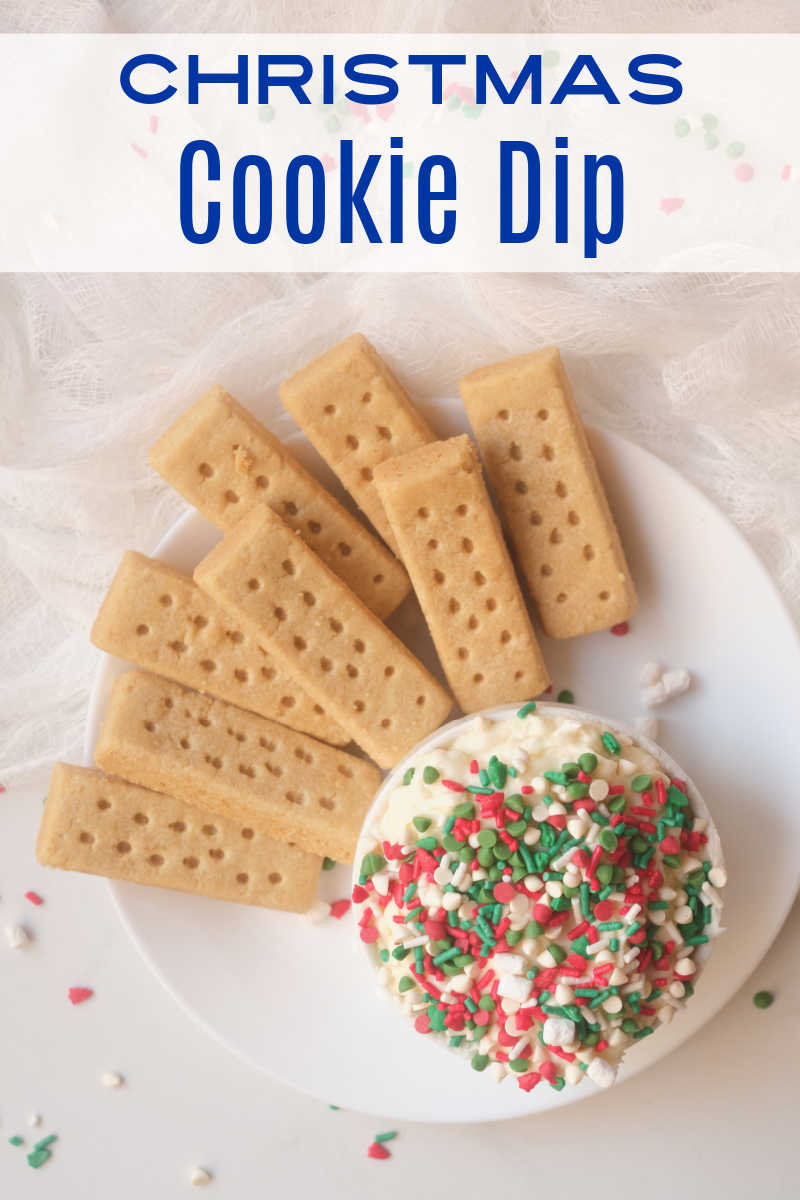 More from Mama Likes To Cook
Check out the rest of my vegetarian recipes, so you can get more great ideas for baking, cooking, blending and juicing.
Dessert Dip Recipes
Cool Whip Recipes
Savory Dip Recipes
Holiday Cookie Recipes
Shopping Tips
For a beautiful assortment of kitchen necessities and gifts for the whole family, check out the deals at these familiar online stores.
Are you ready to have some delicious fun in the kitchen?