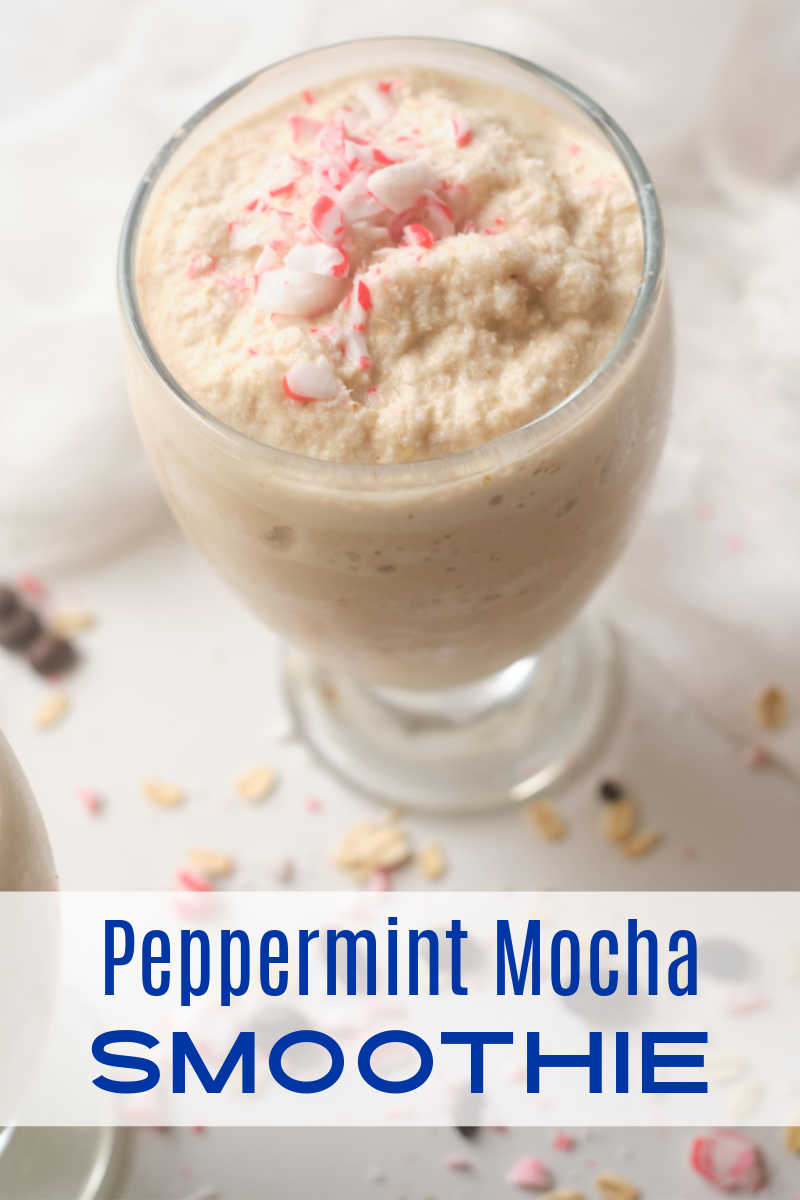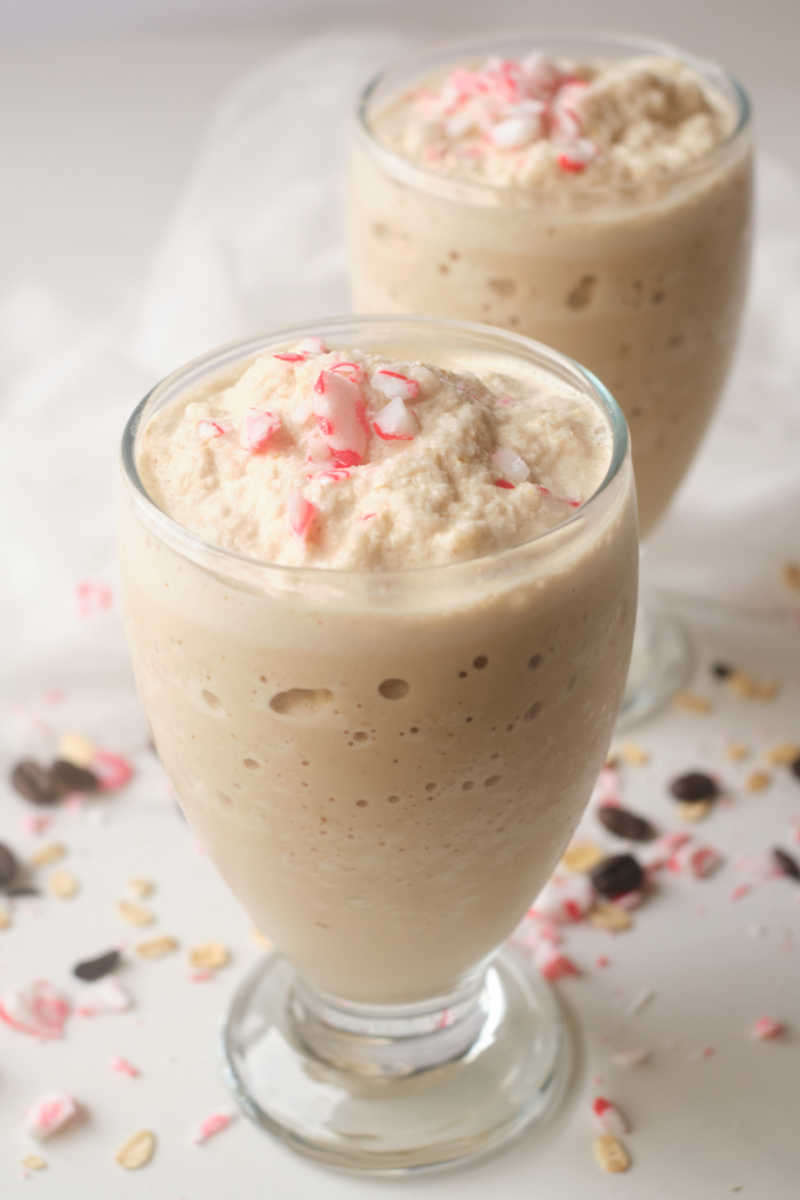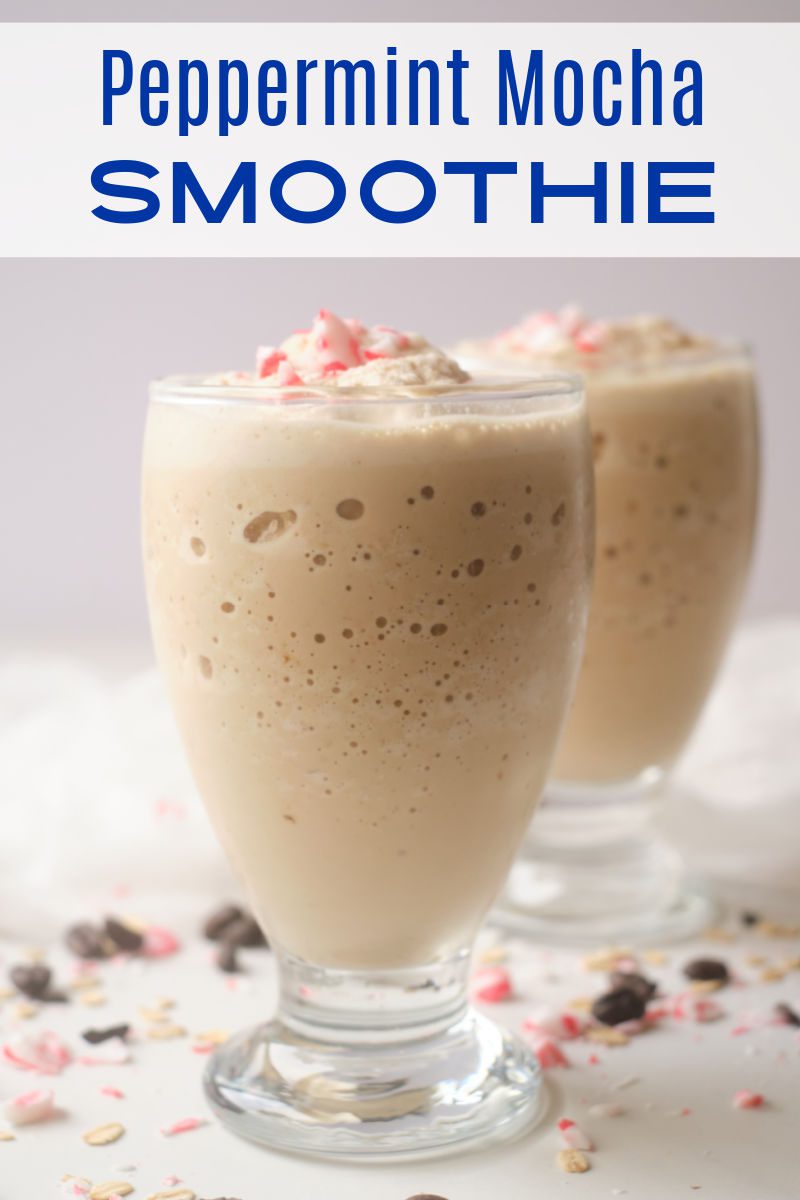 Breakfast Peppermint Mocha Smoothie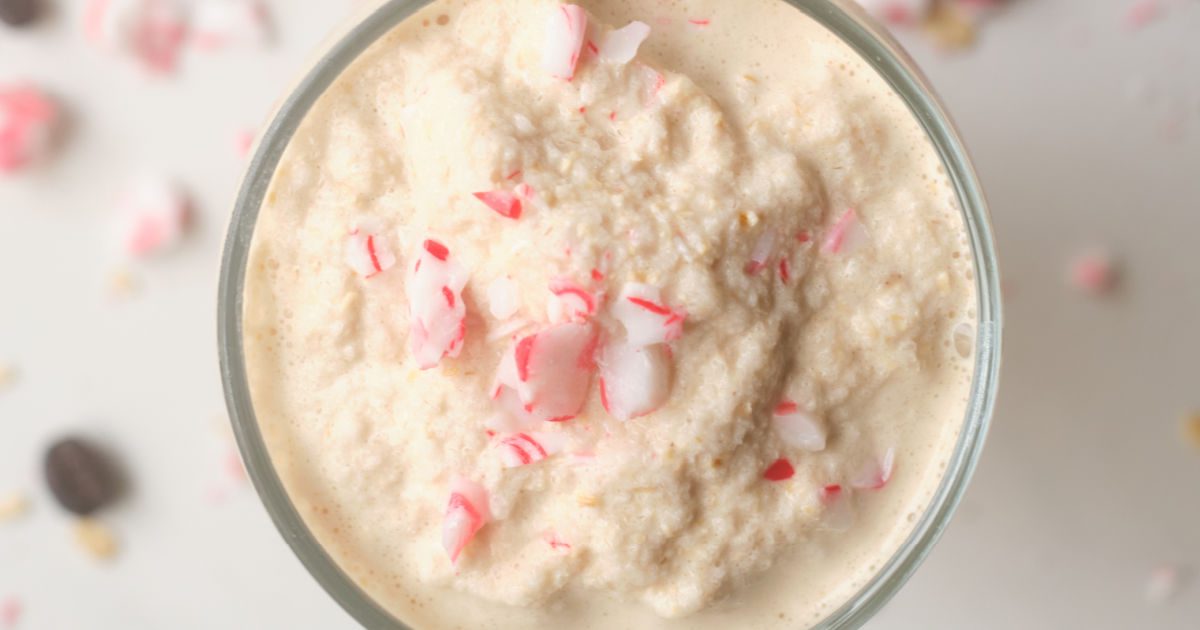 Sip a mocha peppermint smoothie, when you want to have your morning coffee and breakfast together in one tasty drink.
The smoothie has oat milk, oatmeal and yogurt blended into this liquid meal.
It is wonderful to serve during the holiday season, when we are all in the mood for peppermint and candy canes.
However, feel free to make it anytime you'd like.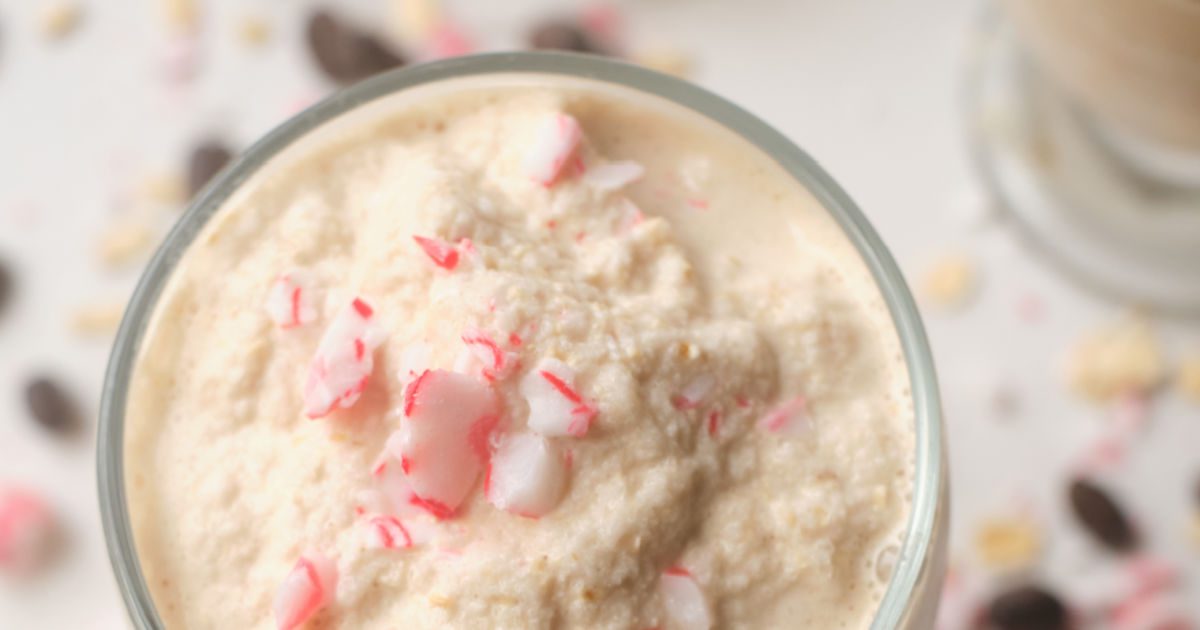 Is This Smoothie Breakfast or Dessert?
This is an excellent question without a one size fits all answer.
I am calling it breakfast, since it includes coffee and nutritious oatmeal and yogurt.
However, you can drink this smoothie anytime of the day.
Is This Mocha Smoothie Recipe Vegetarian?
This recipe is vegetarian, but there is dairy in the recipe.
Can I Make This Breakfast Smoothie Vegan?
You can easily make a version of this smoothie that is dairy-free and vegan, if you'd like.
First, choose vegan yogurt instead of a regular dairy based yogurt.
Second, make sure you use a chocolate syrup that is vegan without dairy in it.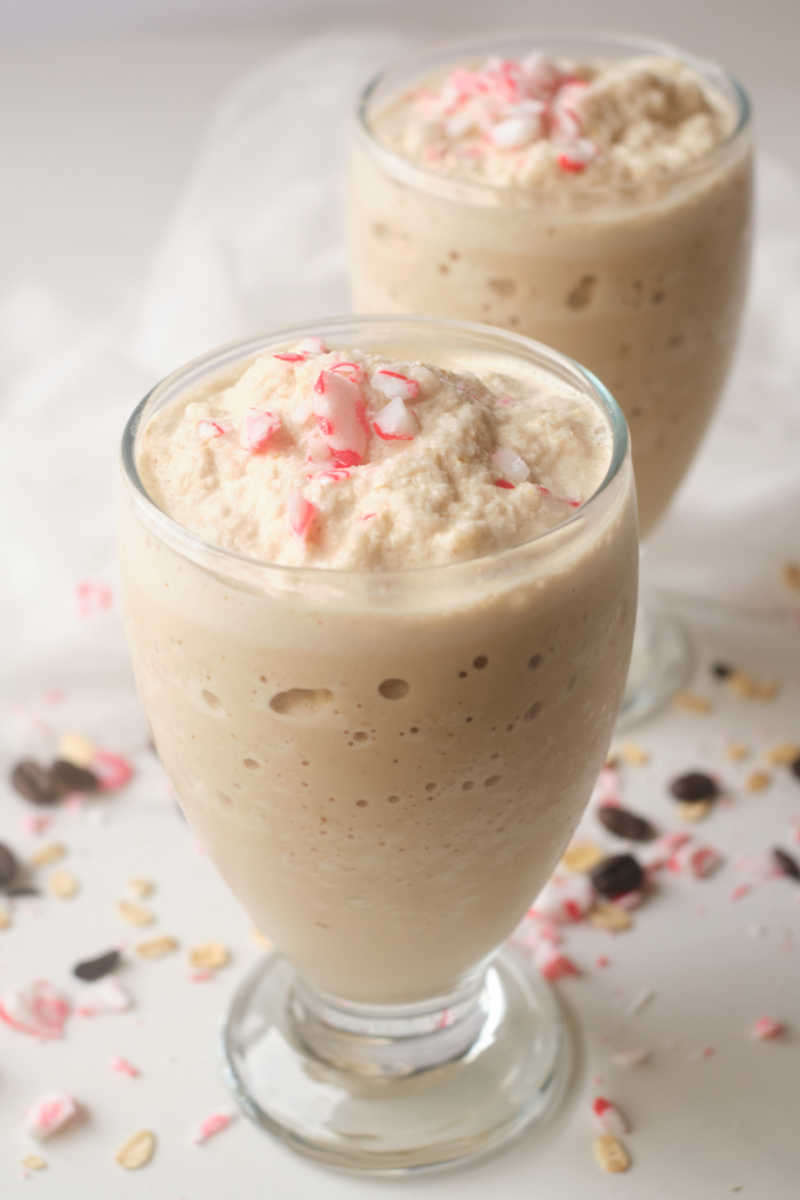 Is The Oatmeal Smoothie Gluten Free?
This can be a gluten-free recipe.
Be mindful of the oat milk and the oatmeal and choose brands that are labeled as gluten free.
Oats do not naturally have gluten in them, but not all oat brands have a gluten-free manufacturing facility, so some cross contamination can occur.
Also, use chocolate syrup with a label that says it is gluten free.
It is so much easier to find gluten-free options these days, since so many brands are being mindful and properly labeling their food products.
Why Use Oatmeal in A Smoothie?
Oameal is a great addition to a smoothie, since it is an easy way to sneak some healthy whole grains into your breakfast.
Oats have a low glycemic index, which means they won't cause a blood sugar spike like other more refined carbohydrates will.
Also, they taste good and help thicken the smoothie.
What Kind of Coffee Should I Use In This Mocha Smoothie?
Strong coffee is best for this recipe, but you can really use whatever you prefer.
I am currently using a dark roast from Hawaii, which is excellent in a mocha smoothie.
Decaf can be used, if you want to make it without the added caffeine.
What Type of Blender Should I Use?
There are hard ice cubes in this recipe, so a high speed blender will make it much easier to make your smoothie creamy.
A less expensive blender that has less power may work, but will take a little longer.
If your blender isn't as powerful, you'll want to blend a little longer and make sure the oats are smooth.
I recommend investing in a good high-speed blender, if you can work it into your budget.
This way you can keep it for years and use it for all different types of smoothies and other foods, too.
Once you start making smoothies at home, it's easy to get hooked and make them often.
A good blender will serve you well.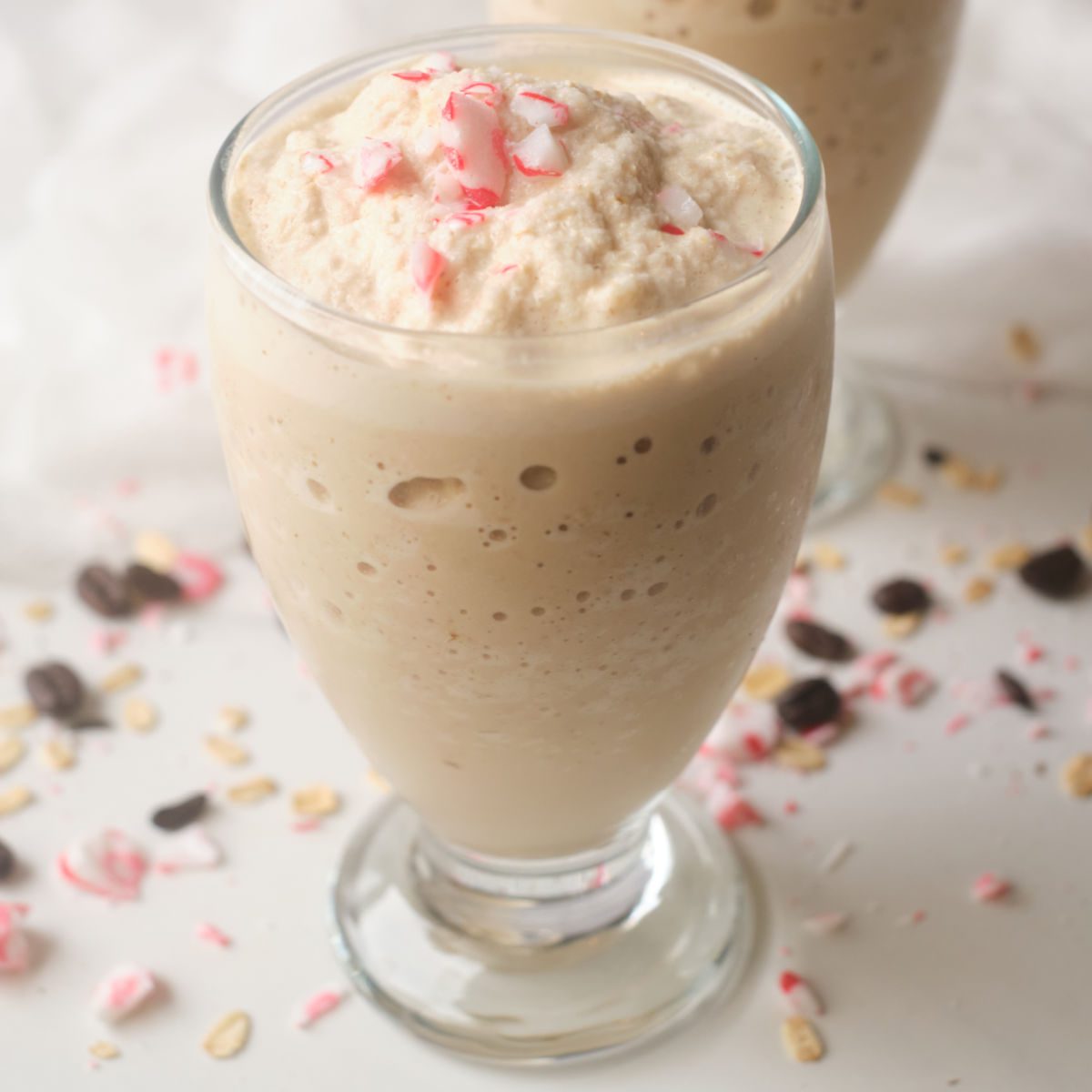 Mocha Peppermint Smoothie Recipe
Prep time: 10 minutes
Total time: 15 minutes
Yield: 2 Servings
Ingredients
1 cup Ice
1 cup Strong Coffee
2 T Chocolate Syrup
1 cup Oat Milk
1 t Vanilla Extract
½ t Peppermint Extract
1 cup Prepared Oatmeal
¼ cup Plain or Vanilla Yogurt
Garnish
Supplies
Measuring Cup
Measuring Spoons
High Speed Blender
Instructions
1) Add all ingredients to blender and blend until smooth. For best results, put the ice cubes in first and the other ingredients on top of them.
2) Pour into serving glasses and garnish with crushed candy canes.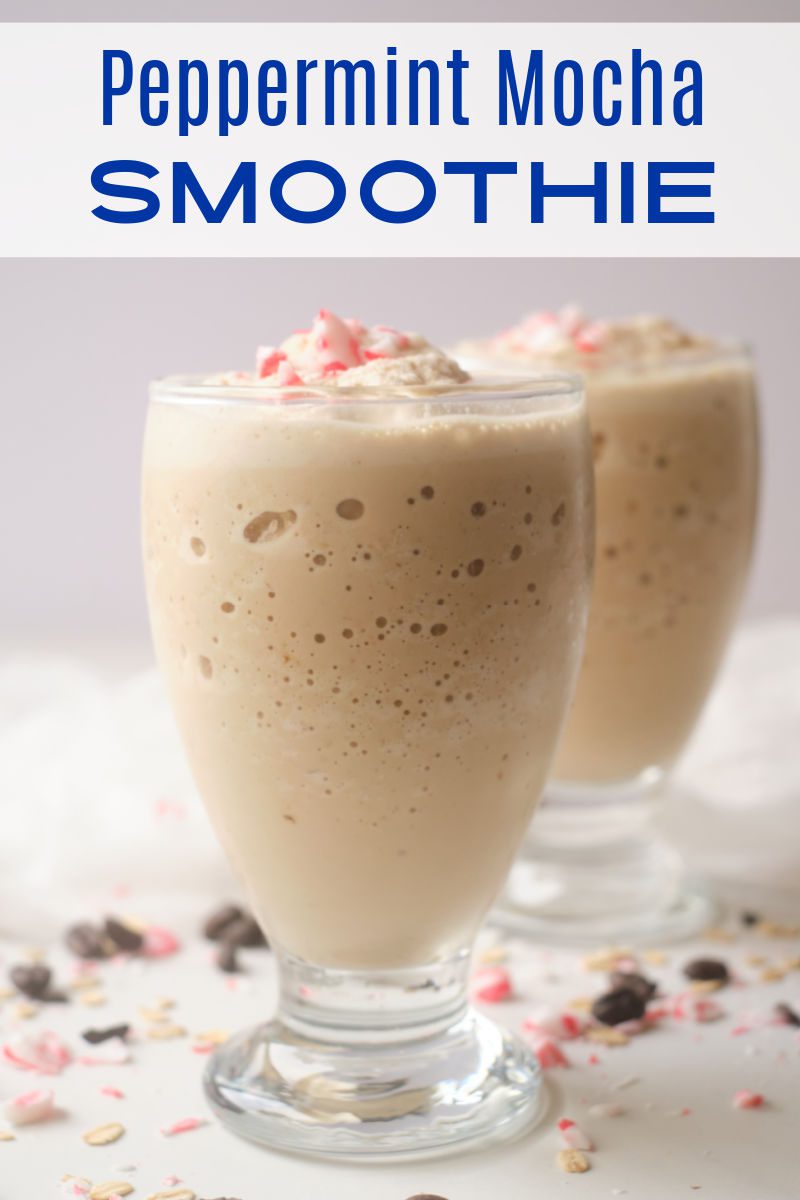 More from Mama Likes To Cook
Check out the rest of my vegetarian recipes, so you can get more great ideas for baking, cooking, blending and juicing.
Fall & Winter Smoothie Recipes
Milkshake Recipes
Peppermint Recipes
Shopping Tips
For a beautiful assortment of kitchen necessities and gifts for the whole family, check out the deals at these familiar online stores.
Are you ready to have some delicious fun in the kitchen?