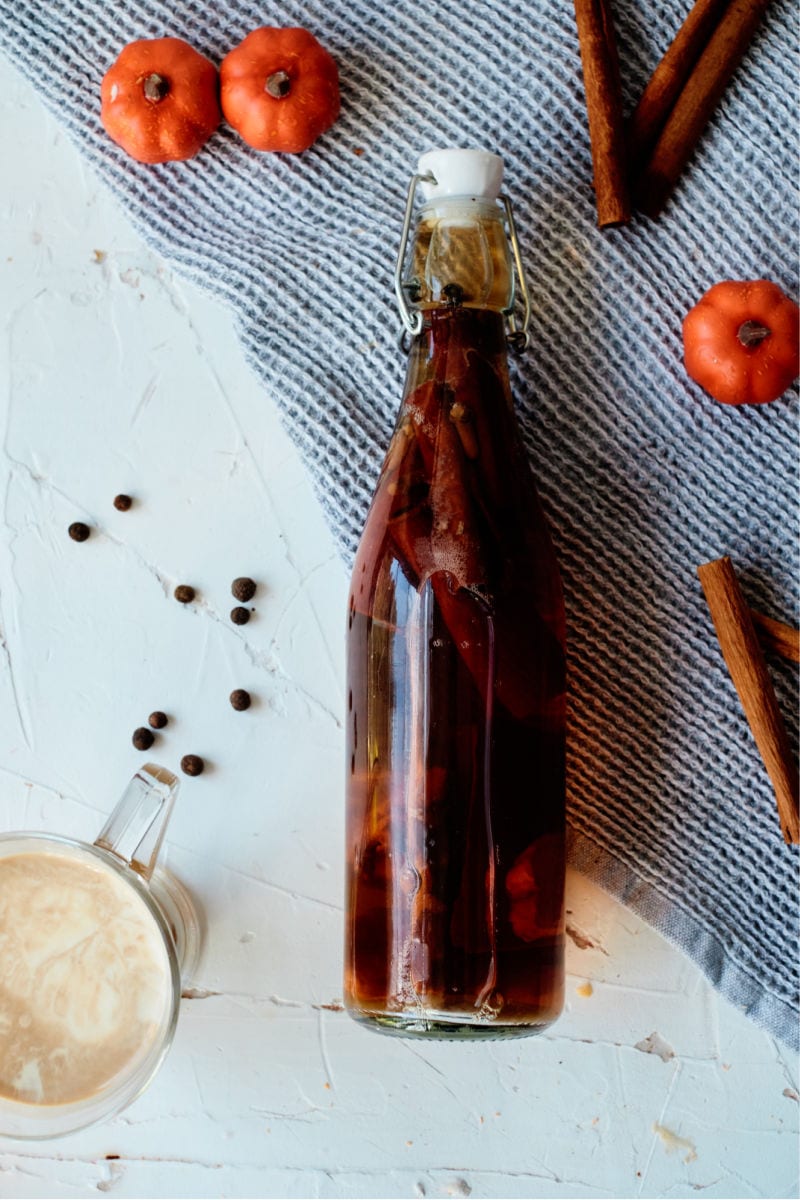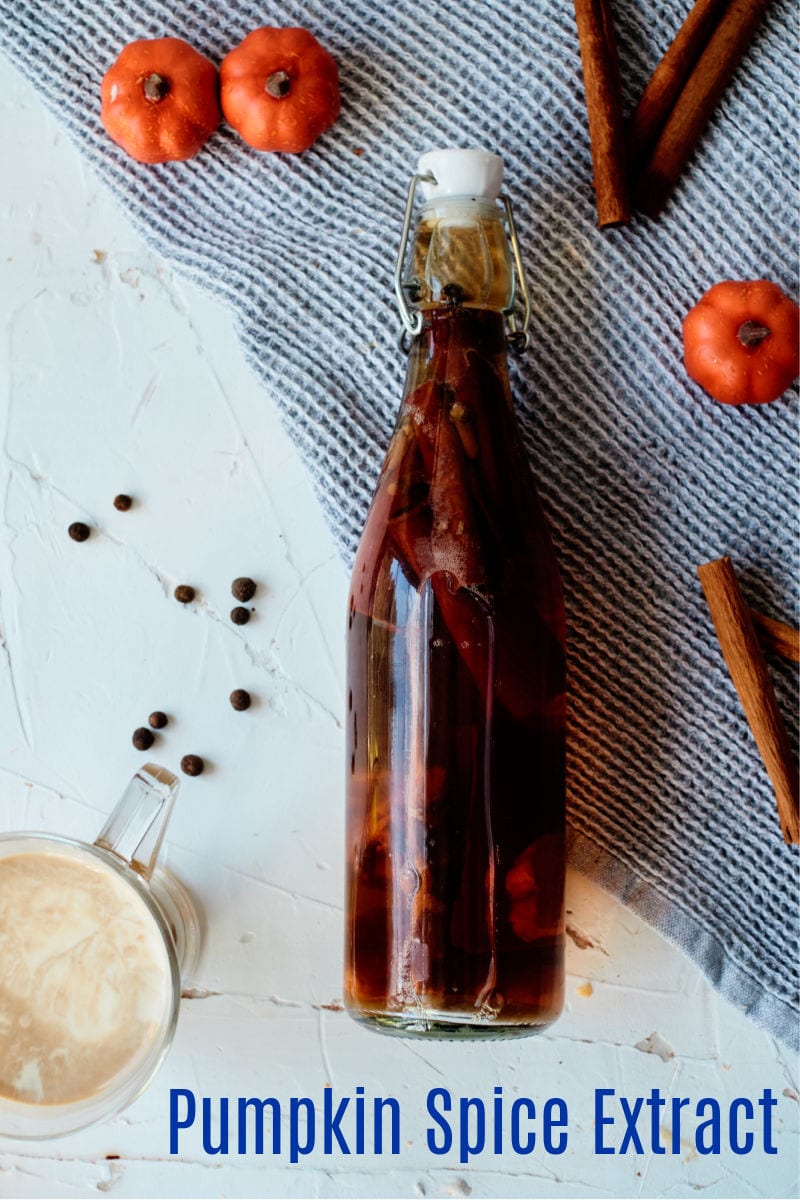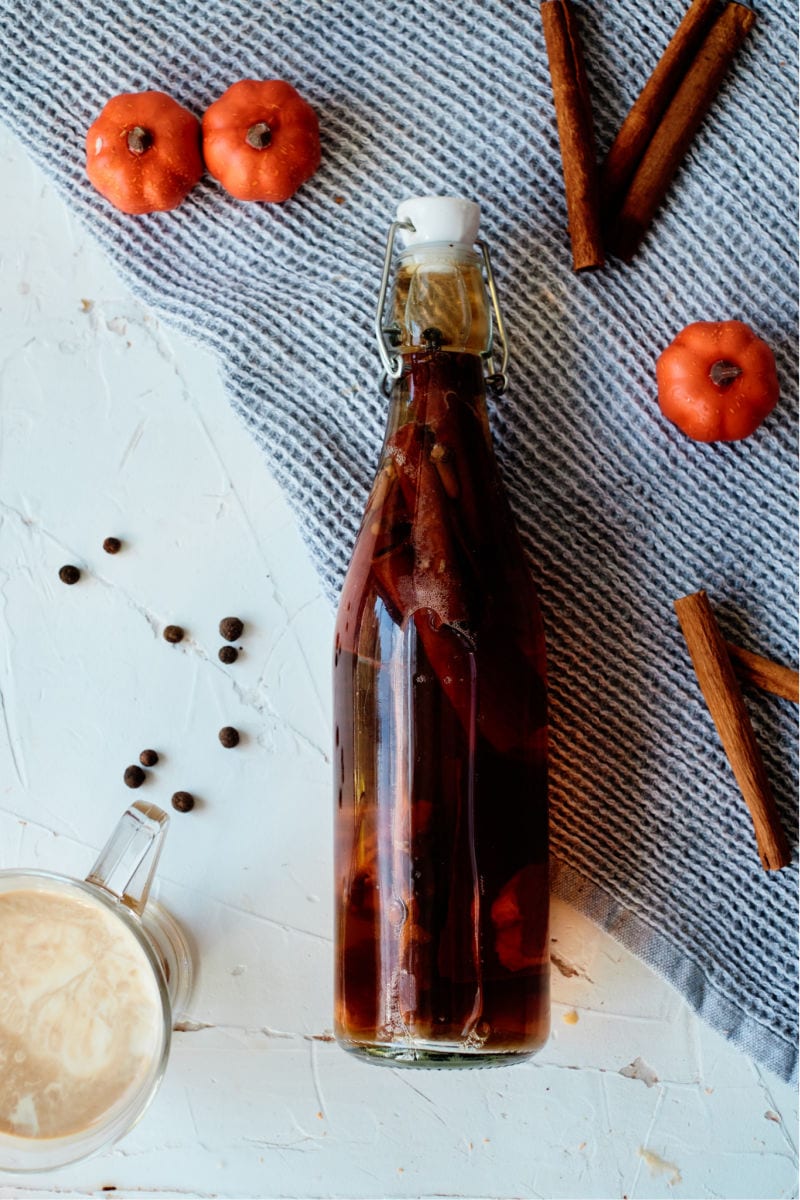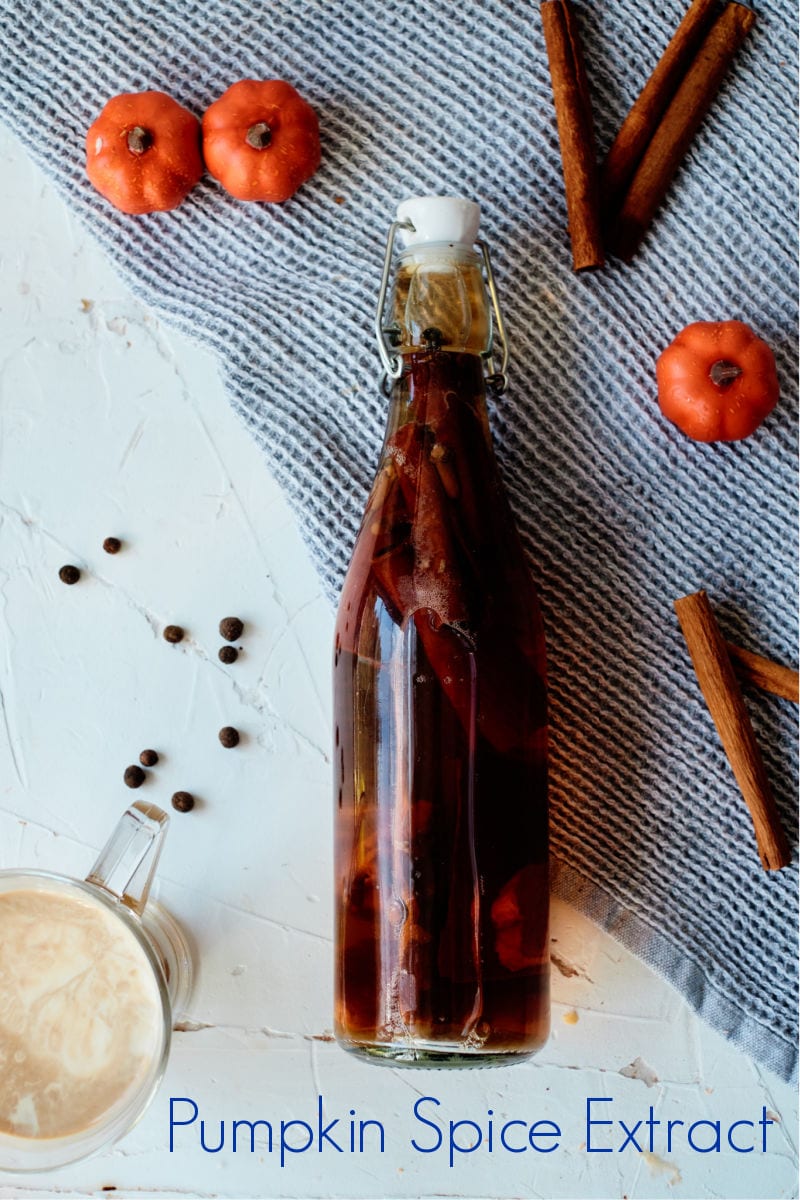 Holiday Food Gift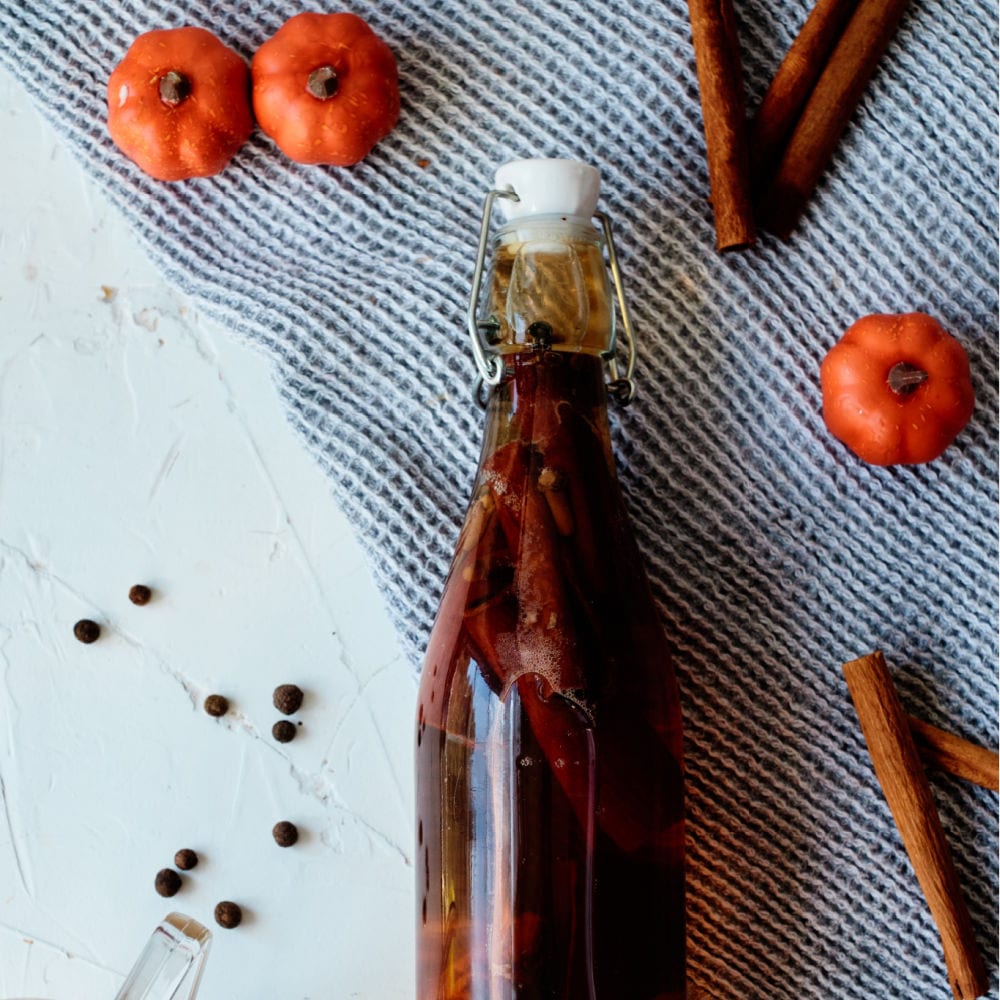 Enjoy pumpkin spiced beverages and baked goods, when you make pumpkin spice extract to give as a gift to yourself or to someone else!
The extract is perfect for anyone who loves the wonderful taste of pumpkin spice and it looks pretty, too.
There are cinnamon sticks, whole cloves, nutmeg chunks, allspice and pieces of ginger, which gives you a deliciously potent bottle of goodness.
You can use the extract to make a homemade pumpkin spice latte with just the right amount of spice.
You can use it to add Fall flavor to other beverages, cookies, cake, pancakes or bread, too.
If you think something needs a little spice, it is easy to get it with this potent extract.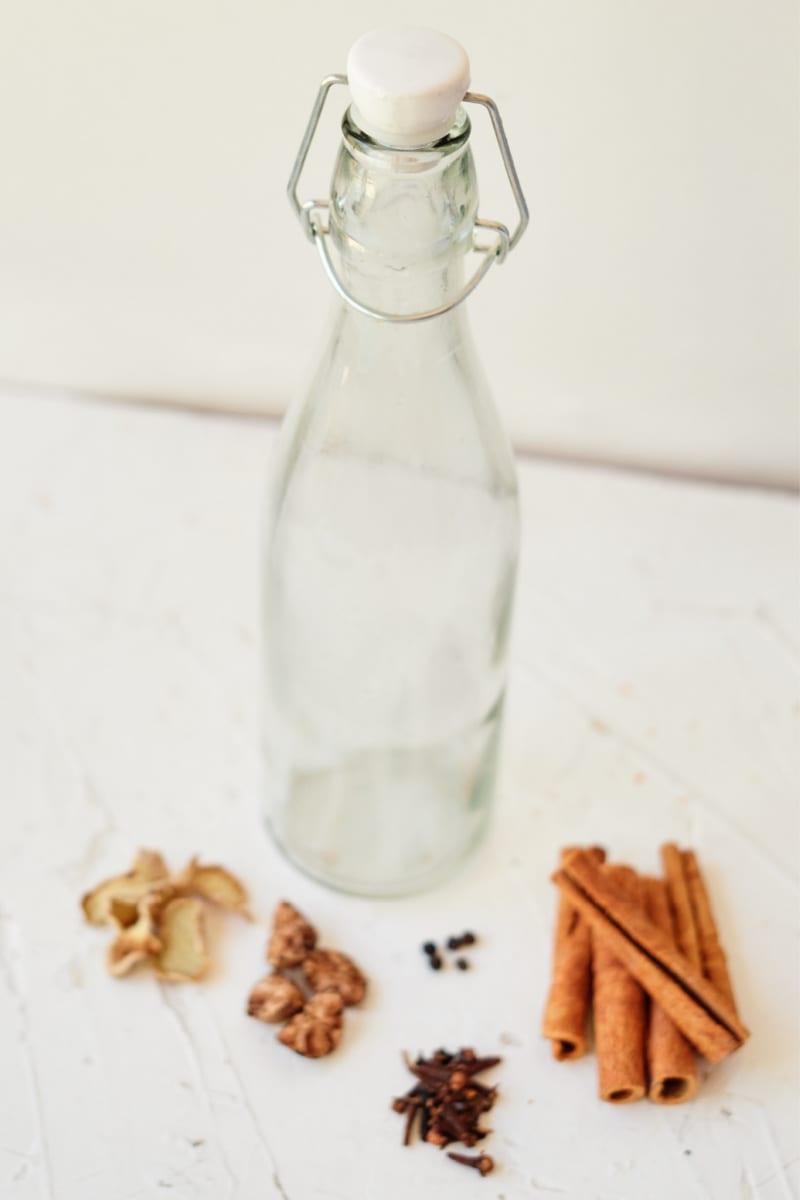 The recipe is easy for anyone to make, even if you aren't an expert in the kitchen.
It will only take a few minutes to prepare, but then you need to be a bit patient.
The extract needs to rest for 2 or more weeks, so that the flavors infuse the liquid.
As it rests, the flavors get stronger and stronger.
I love the glass bottles with flip tops, so that it looks really nice as a gift.
You can use a mason jar or other non-reactive container, if you'd like.
I'm sure we all have friends and family who would love an extract with the taste of pumpkin spice.
Make one bottle or a whole bunch of them!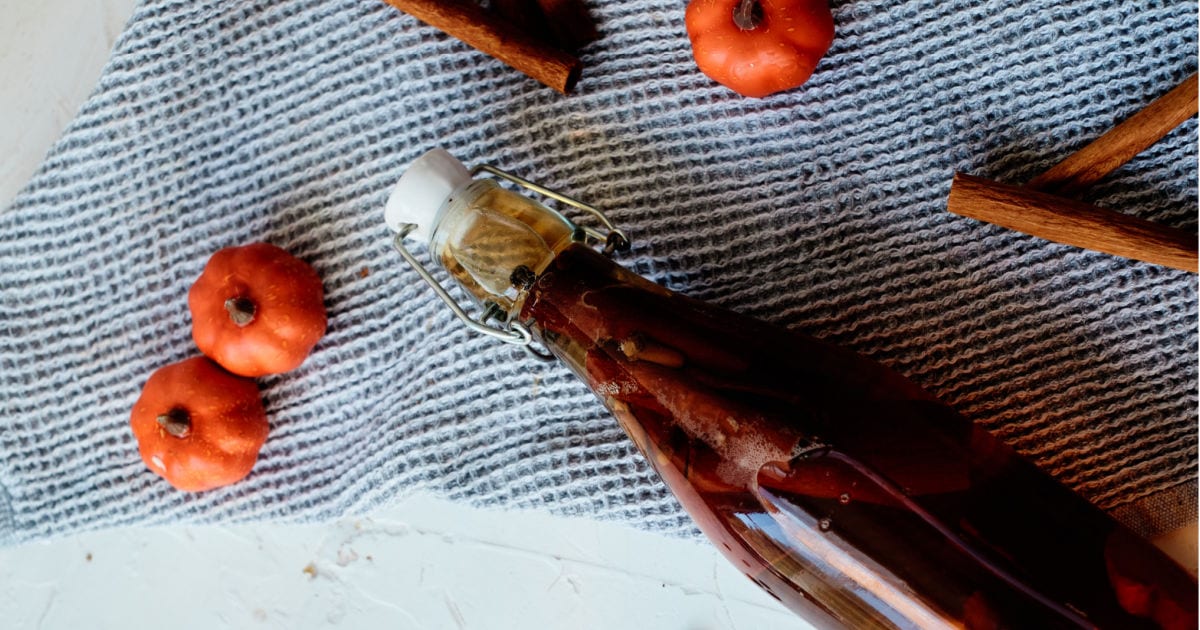 Pumpkin Spice Extract Recipe
Ingredients
1 Nutmeg, roughly chopped
1 T Whole Cloves
4 Cinnamon Sticks
1 t Whole Allspice
1 T Ginger (dried or candied)
Vodka
Supplies
Glass Bottle with Flip Top Lid (or other bottle/jar)
Small Funnel
Instructions
1) Add all spices to the glass bottle and top with vodka.
2) Store the bottle at room temperature in a cabinet for at least 2 weeks prior to using.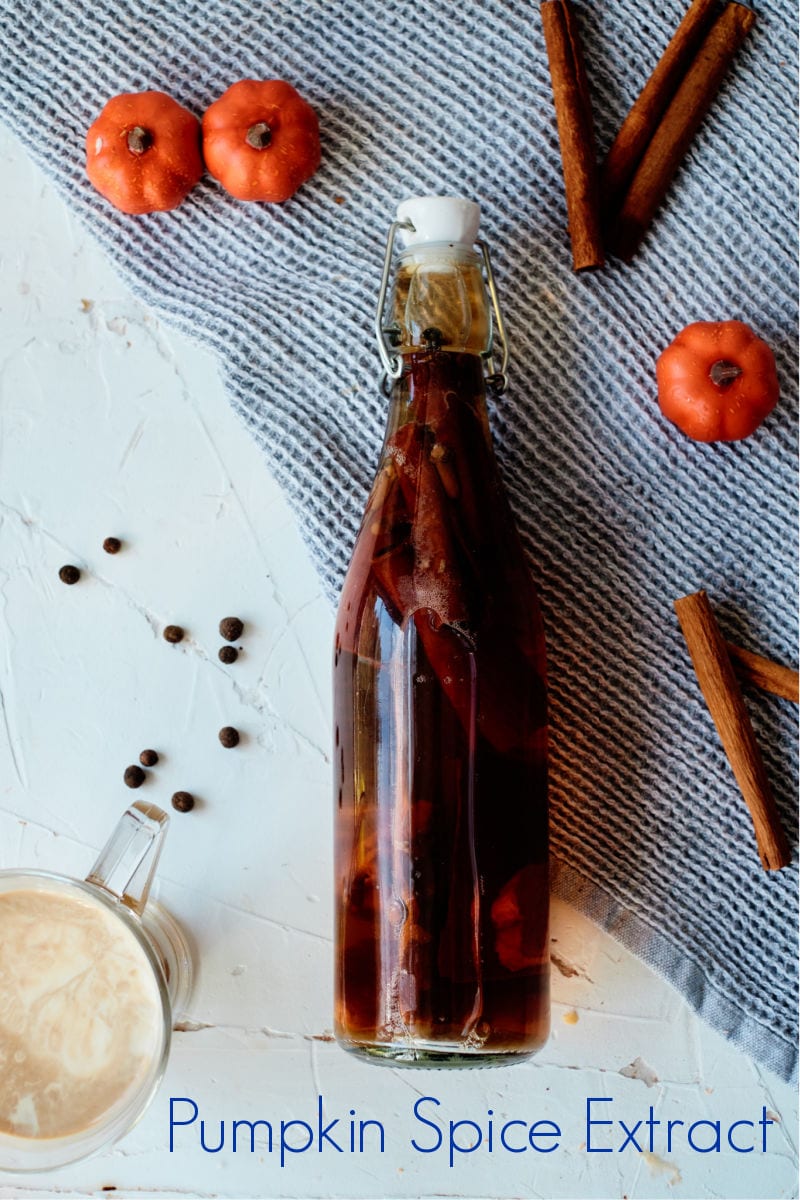 Check out my other dessert recipes, so you can get some sweet inspiration.
Following are a few of my other recipes for food gifts:
Then take a look at the rest of my vegetarian recipes, so you can have even more delicious fun in the kitchen!