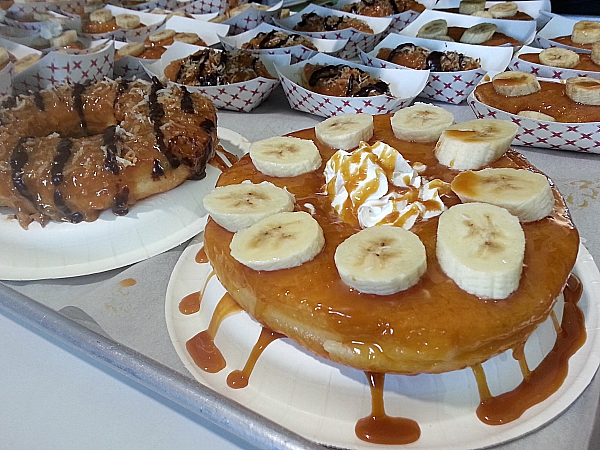 It is Fair time in Orange County!
Over the years, the highlight for many of us has become the food – the huge portions and crazy combinations keep us coming back to try new things each year.
Those of you who eat meat may be looking for a traditional giant turkey leg or the wide array of foods wrapped in or topped with bacon. However, there are plenty of decadent choices for vegetarians.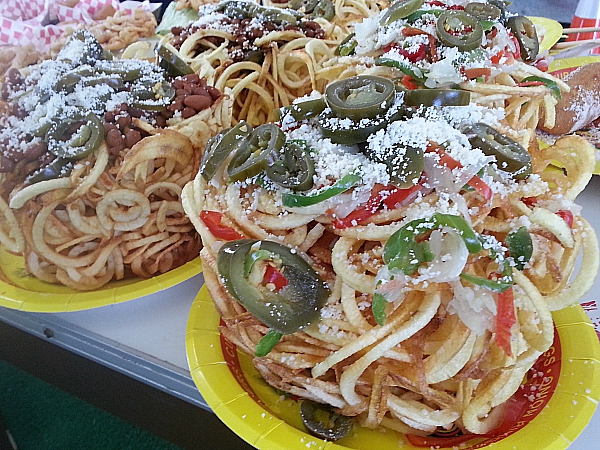 Texas Donuts has two new creations this year (top photo). The Fireball Donut topped with Fireball Whiskey and bananas and the Samoa Donut that will remind you of Girl Scout Cookies.
Caliente Fries are a mountain of French fries covered with cheese, beans and spicy chiles. This one is definitely big enough for a family to share.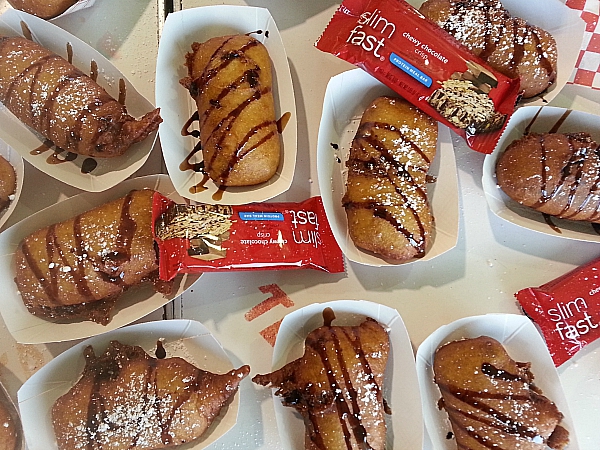 For those of you looking to "cut back" on calories, Chicken Charlie's has added Deep Fried Slim Fast Bars to their menu.
They also have a Totally Fried Peanut Butter Pickle, that reminded me of my favorite sandwich when I was in elementary school – peanut butter and pickle.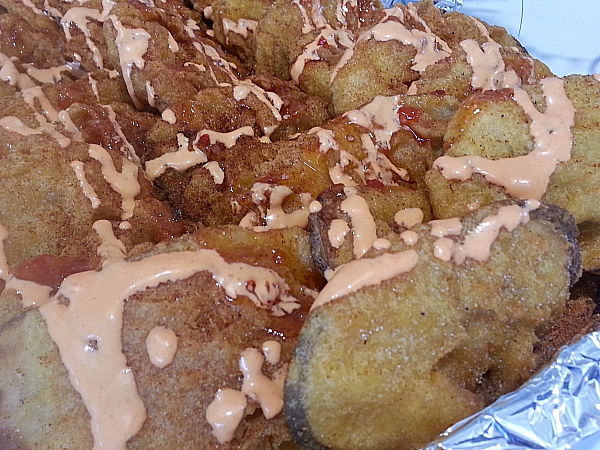 Australian Battered Potatoes with Sriracha are a flavorful treat.
The bright red Koolickle was new to me. It's a dill pickle that has had Kool-Aid added to the brine. The whole pickle soaks up the flavor of the drink mix.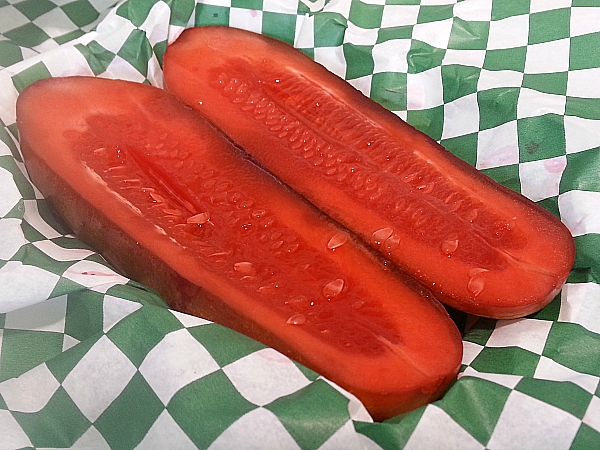 Chuckwagon has Deep Fried Battered Corn, which is an ear of corn that has been battered like a corn dog and then deep fried.
Their Apple Rings were one of my favorites – battered tart apples with cinnamon sugar and whipping cream for dipping.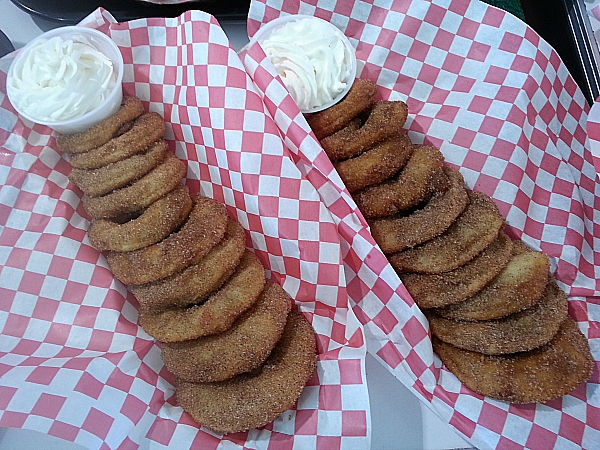 I don't eat caviar, but know plenty of people who skip meat and still eat seafood. Chicken Charlie's has created a special treat in honor of the 125th anniversary of the OC Fair that is priced at $125 – a Deep Fried Twinkie topped with caviar!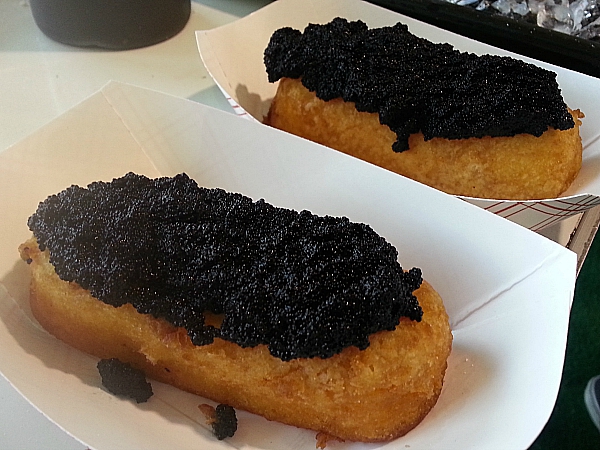 Orange County Fair
One Big Party
July 17th to August 16th
Happy 125th Birthday to the OC Fair!