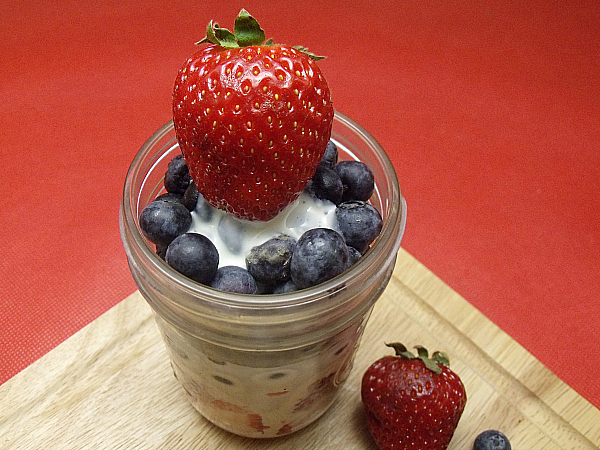 Hooray for the red, white and blue!
Here's a delicious and festive no-bake dessert that is just perfect for all of your patriotic celebrations. It's especially great for Memorial Day, Veterans Day and the 4th of July since berries are in season and full of flavor.
Red, White and Blueberry Mascarpone Parfait
Ingredients:
8 ounces Mascarpone Cheese
2 T Sugar
1/4 t Vanilla Extract
Strawberries
Blueberries
Instructions:
Mix mascarpone, sugar and vanilla together by hand.
In a mason jar, alternate layers of berries and the mascarpone mix. Top with a few blueberries and a strawberry.
Serve immediately or keep chilled in the refrigerator until it's time for dessert.
I like using half pint mason jars for individual size servings. You could also use the 4 ounce mason jars for a smaller portion or a trifle bowl for a party size dessert.