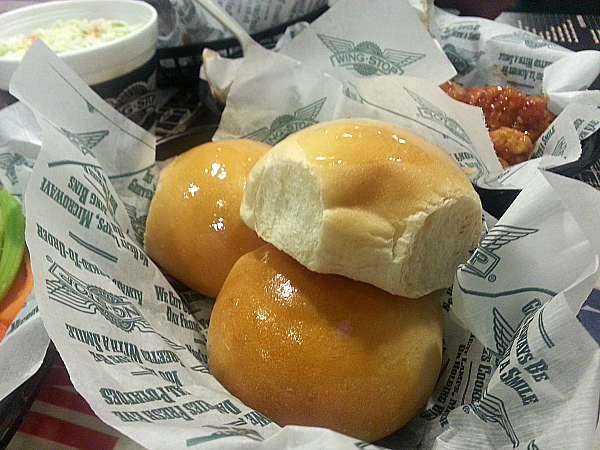 Wingstop is not exactly the best choice for vegetarian me, but my guys love their wings.
They aren't like other chain restaurants that have vegetarian entrees on the menu, but I filled up on rolls, cole slaw and carrot sticks. The meat eaters in my family filled up on wings… lots of wings!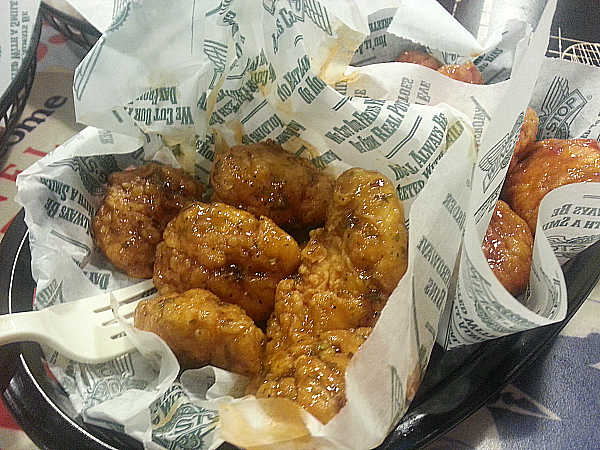 There are a dozen different types of sauce available for the wings. They range from very mild (Teriyaki, Hawaiian, Garlic Parmesan) to oh so very hot (Atomic). There is a heat chart in the store, so you can tell at a glance where they rank and order accordingly.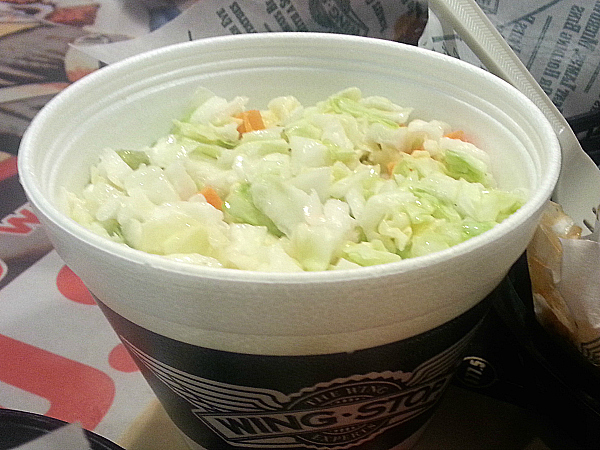 My sons like it hot, so we ordered Mango Habanero (the second hottest) and two of the mid-range sauces, Serrano Pepper Glaze and Hickory BBQ. The chart was accurate and I'm told the Mango Habanero definitely belongs up there in the very hot range.
Wings can be ordered with or without bones. We went with boneless, since they are less messy and easier to eat.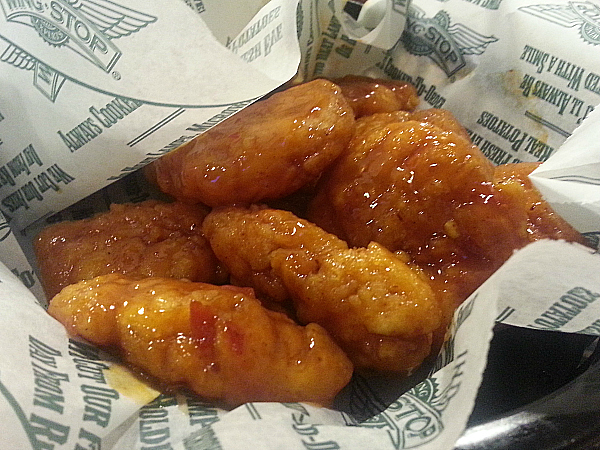 The restaurant was fairly crowded the evening we were there. We waited a few minutes to place our order at the counter and then it was delivered to our table about 15 minutes later. If we had planned ahead, we could have placed our order online.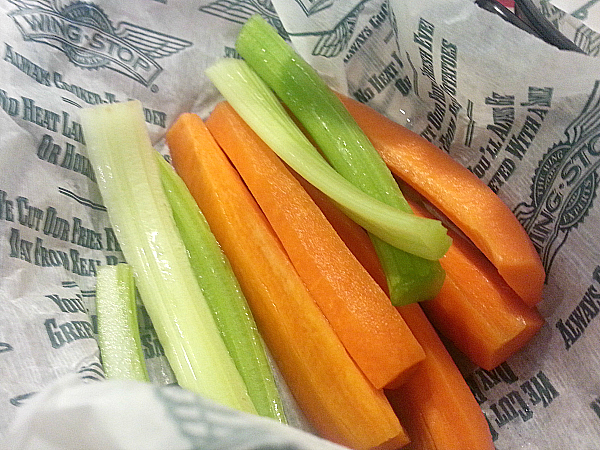 Service was good even though the restaurant was crowded. They have several large screen TVs and it seemed like most of the people there were watching either basketball or soccer the night I was at Wingstop. The atmosphere is relaxed and friendly.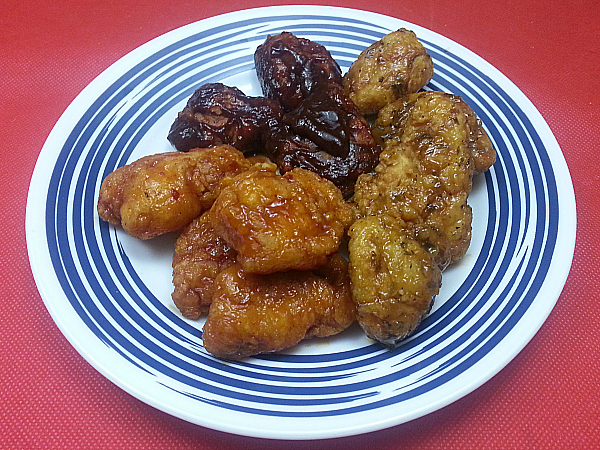 Wingstop
1541 E Katella Avenue
Orange, California 92867
(714) 289-9464