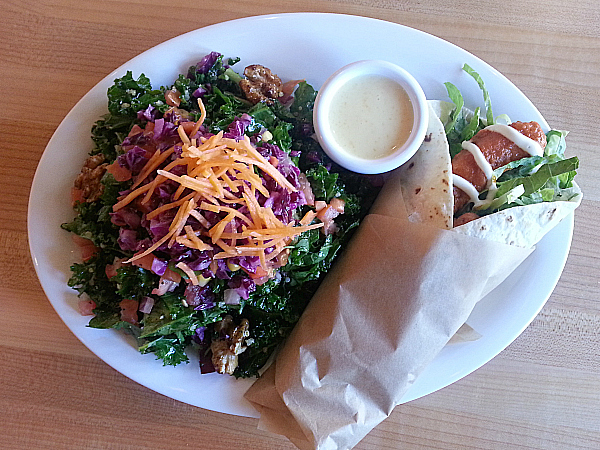 Veggie Grill makes me happy. This is the kind of feel good food that I could eat everyday. It's always beautiful and delicious.
I've been to several of their locations, but this was my first time to visit the restaurant at the Irvine Spectrum in Orange County.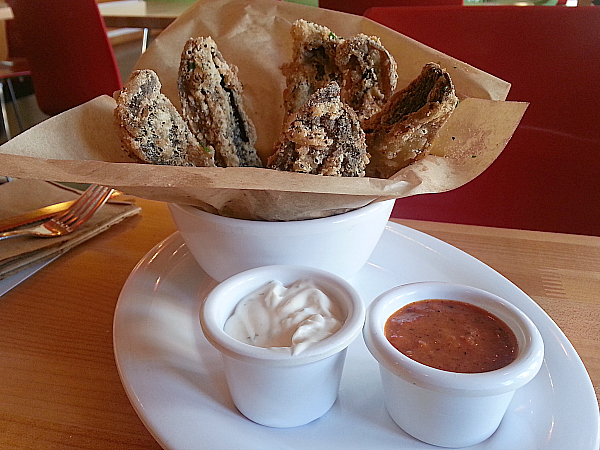 As you can tell by the name, Veggie Grill is all about the veggies. As a vegetarian, I think this is great. However, you don't need to be a vegetarian or vegan to enjoy the food. In fact, they say that most of their customers are not vegetarians. Some are looking to cut back on meat for health or religious reasons, but most people choose Veggie Grill because the food is so good.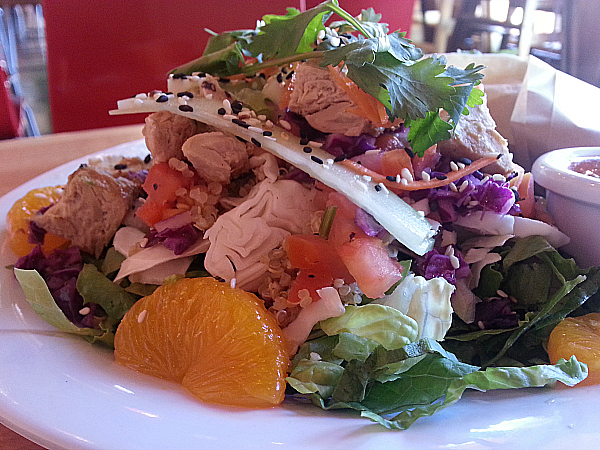 Everything on the menu is vegetarian. Many of the menu items feature meat substitutes. You'll see chickin', fish, buffalo wings, burgers and sausage that are all meat-free.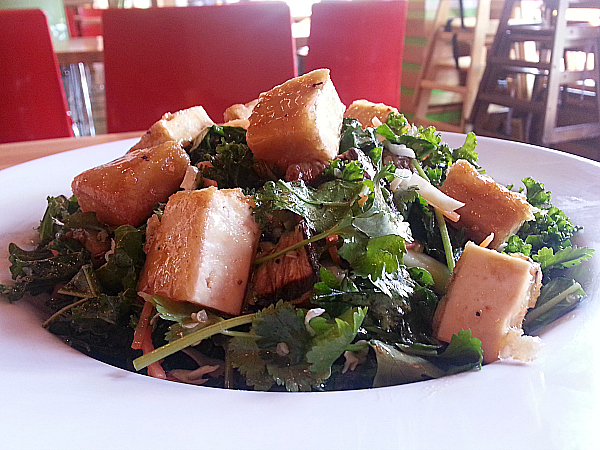 They are accustomed to having diners with diet restrictions. Gluten free items are clearly marked on the menu and staff can help you with other specific ingredients you may have issues with.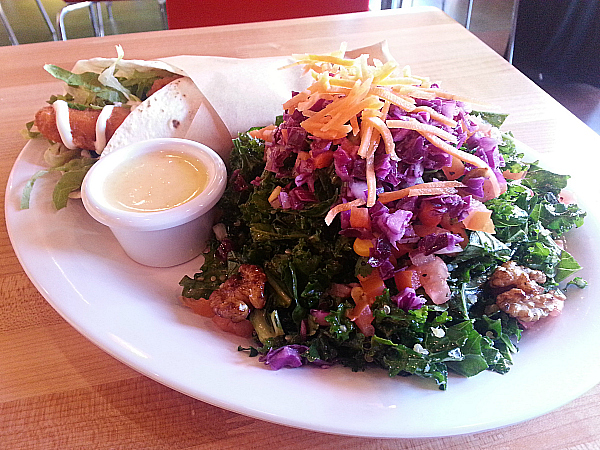 There are snacks, salads, bowls, plates, wraps and sandwiches. You can choose something cold or something hot, something light or something more substantial. Whatever you're in the mood for, even meat eaters will be happy with the healthy offerings at Veggie Grill. With many of the meat alternatives, you might not even realize it's not actual meat.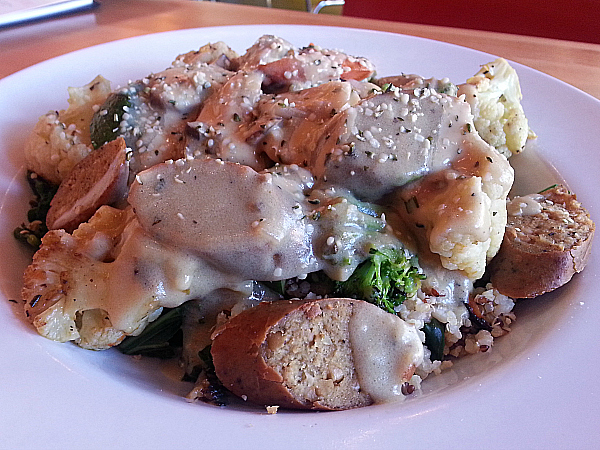 You'll want to make sure you save room for dessert or at least plan on getting some packed up to go. The carrot cake is divine! It's moist and delicious even without eggs and dairy.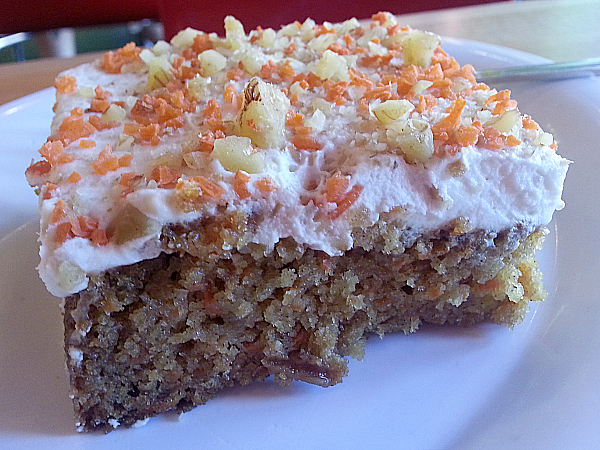 The restaurant is neat and clean. Tables are available inside and outside on the patio. Service is quick and friendly.
Veggie grill is great for everyone – vegans, vegetarians and omnivores!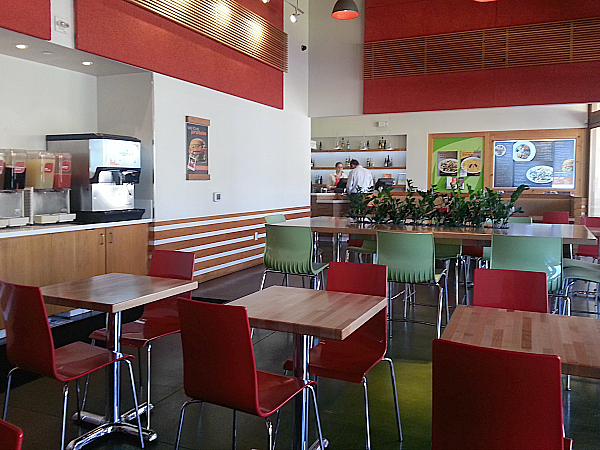 Veggie Grill
Irvine Spectrum Center
81 Fortune Drive
Irvine, California 92618