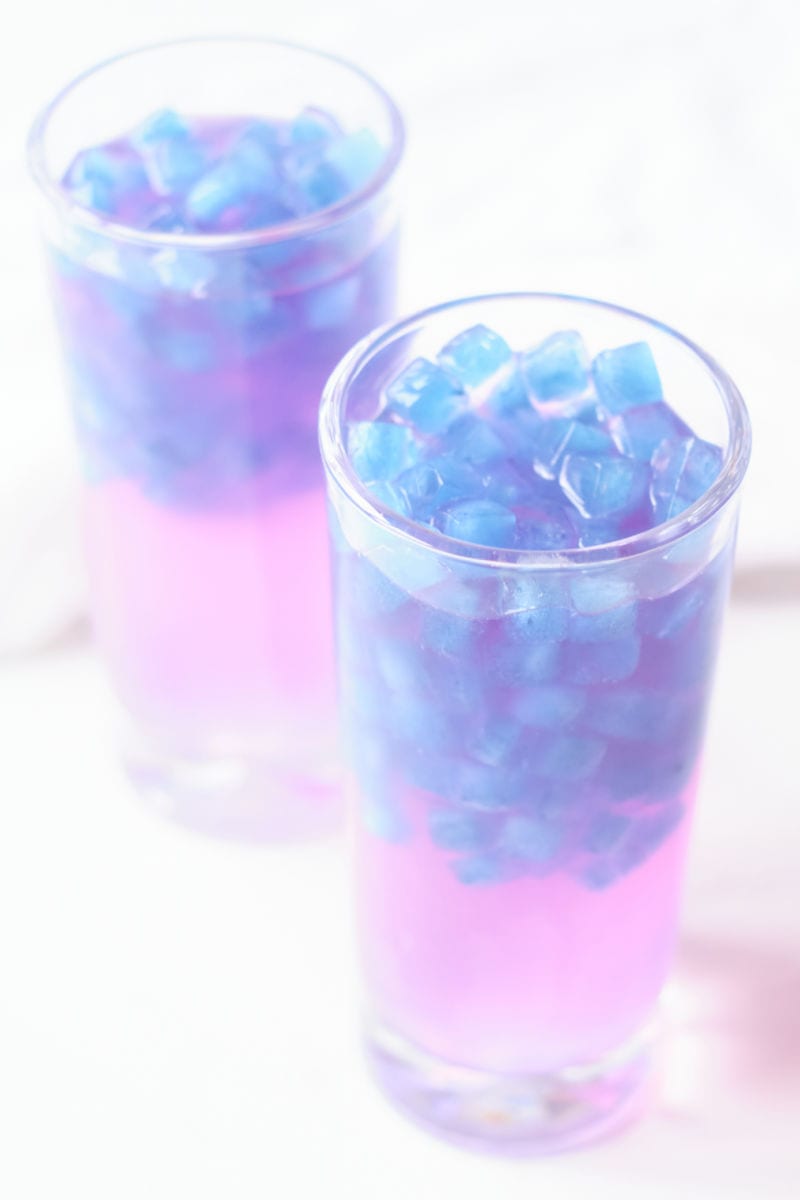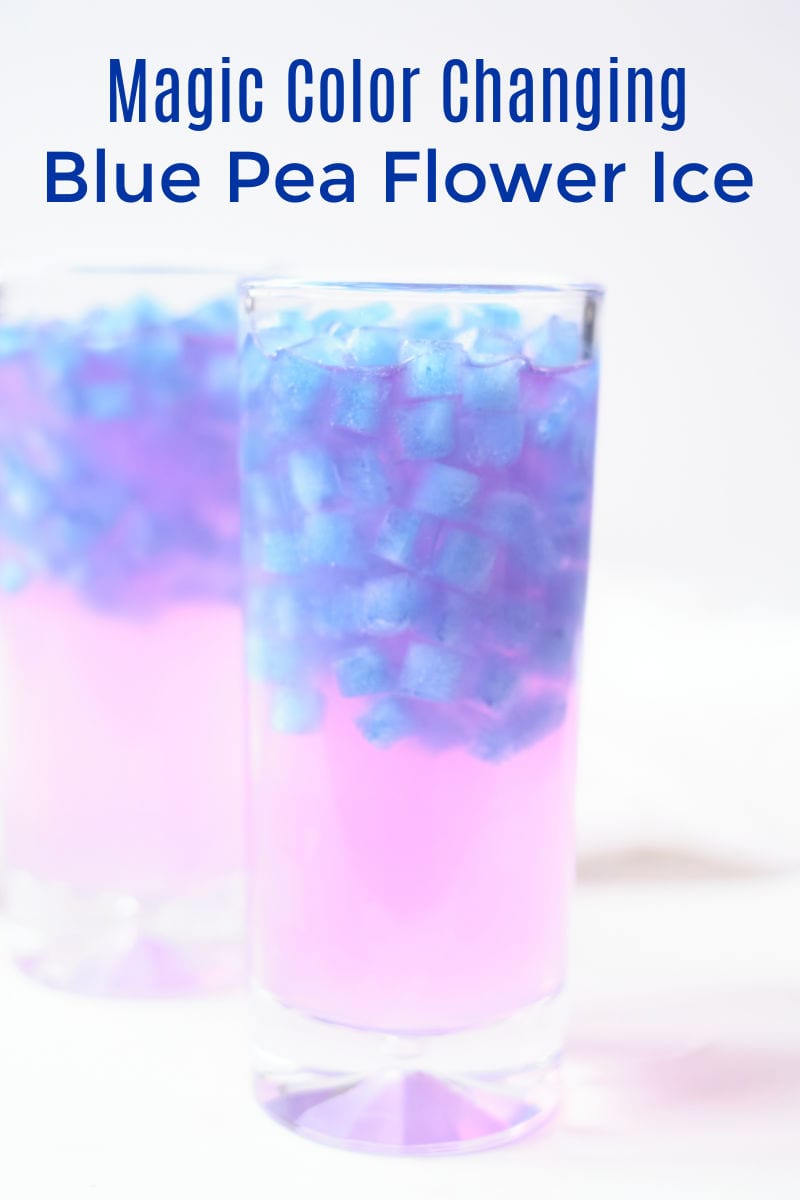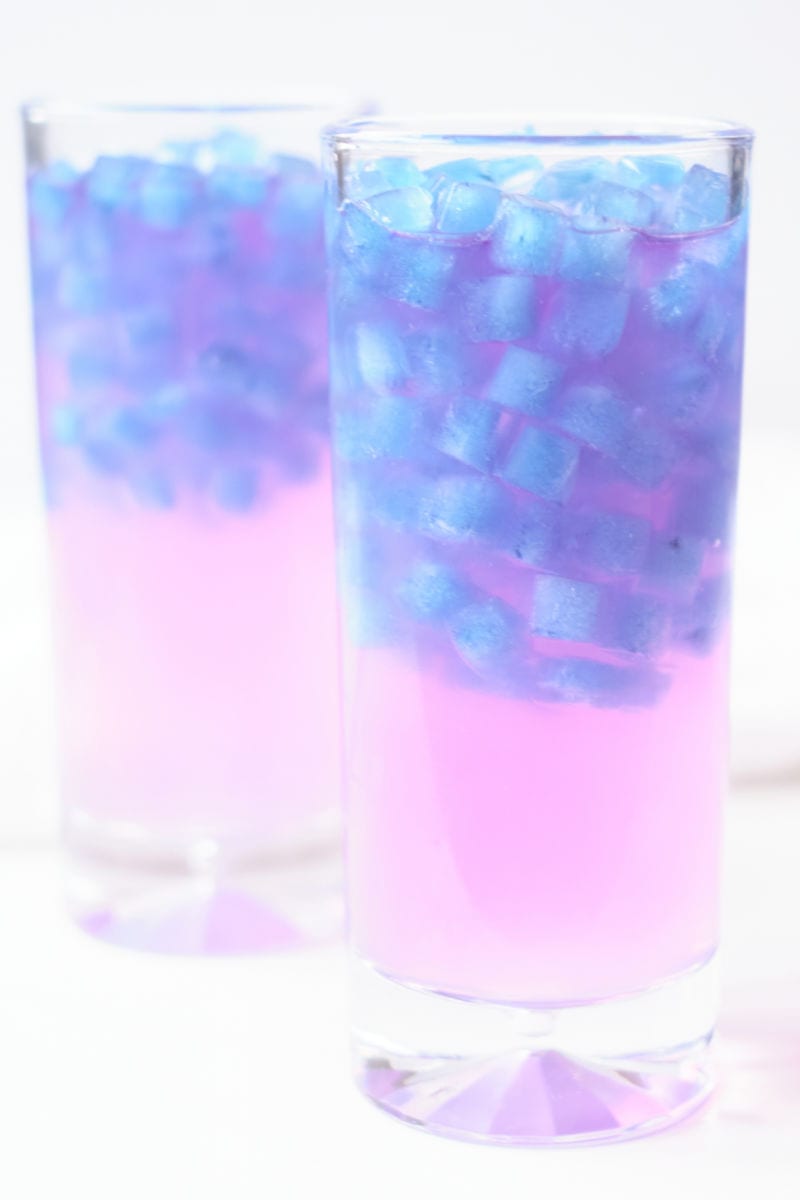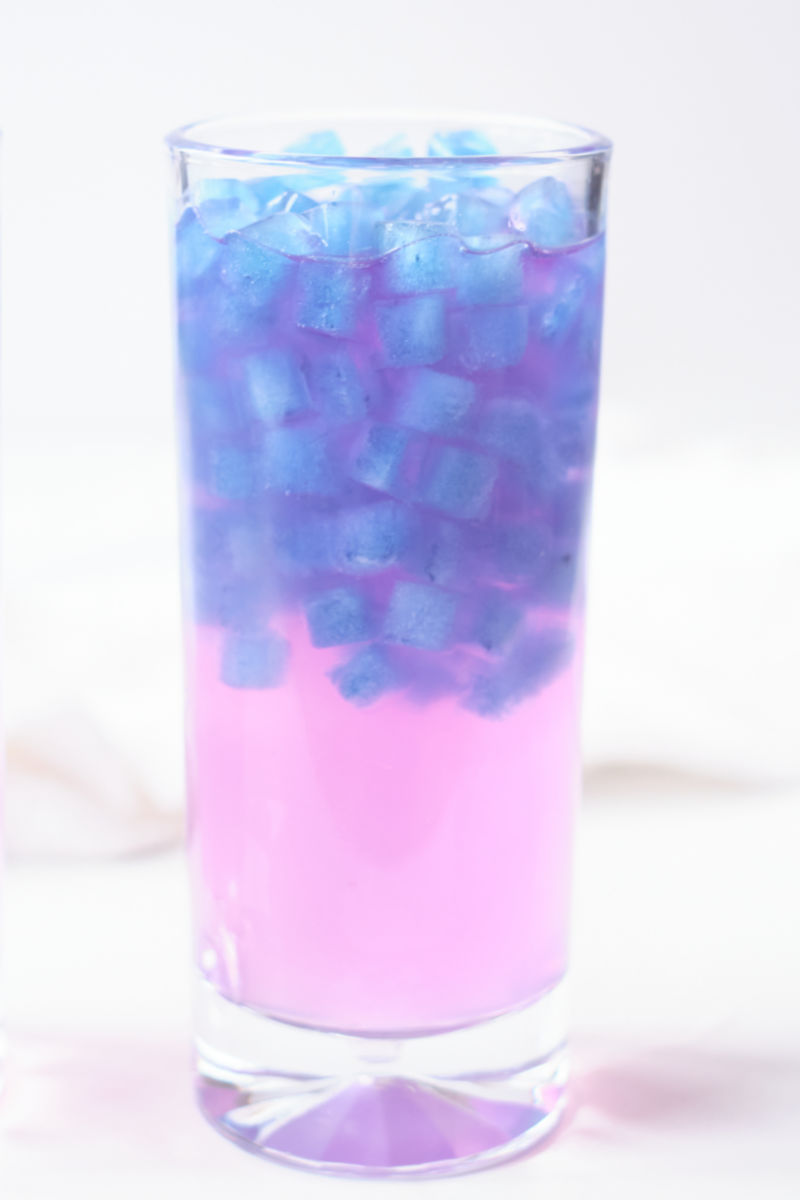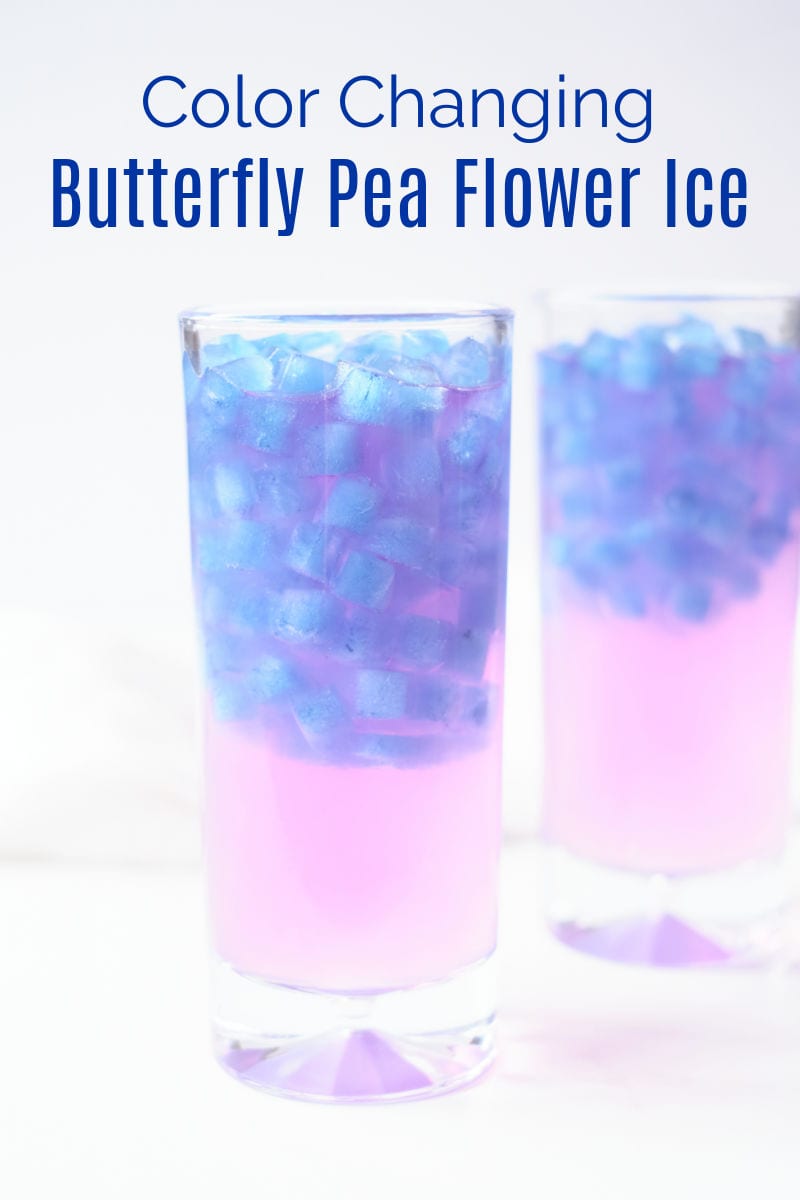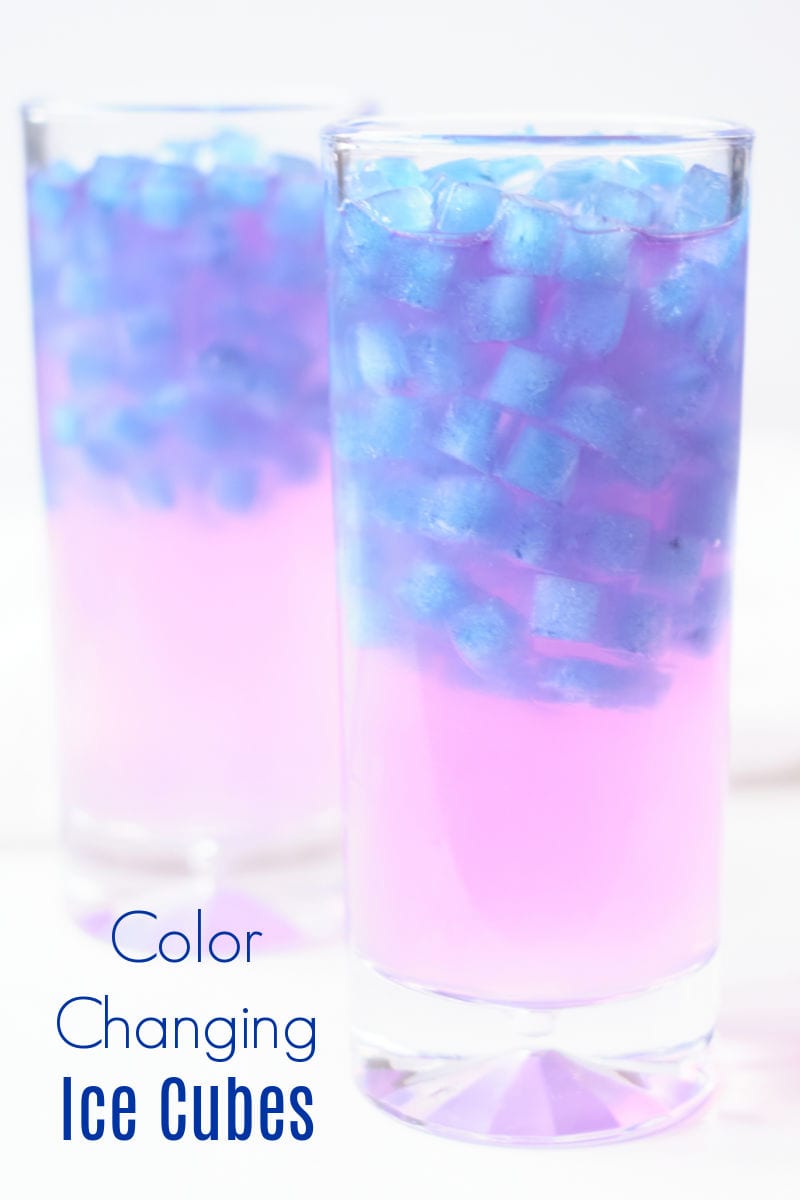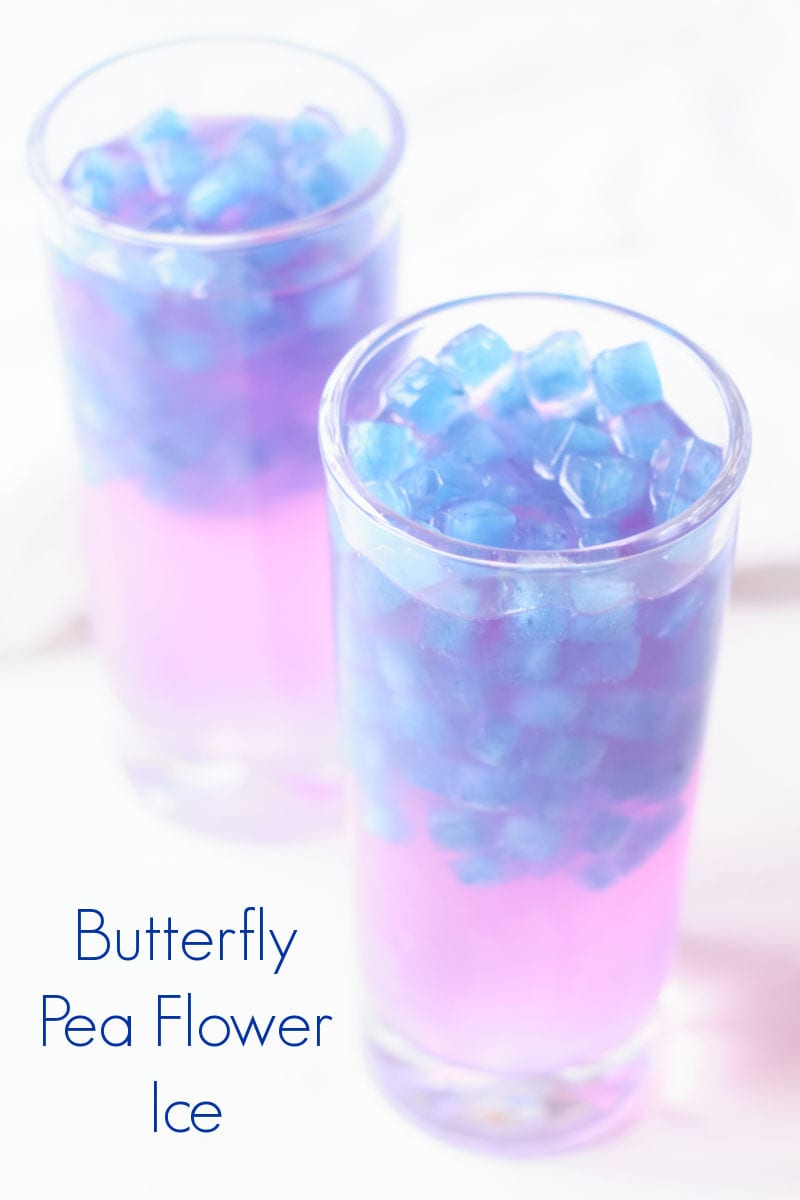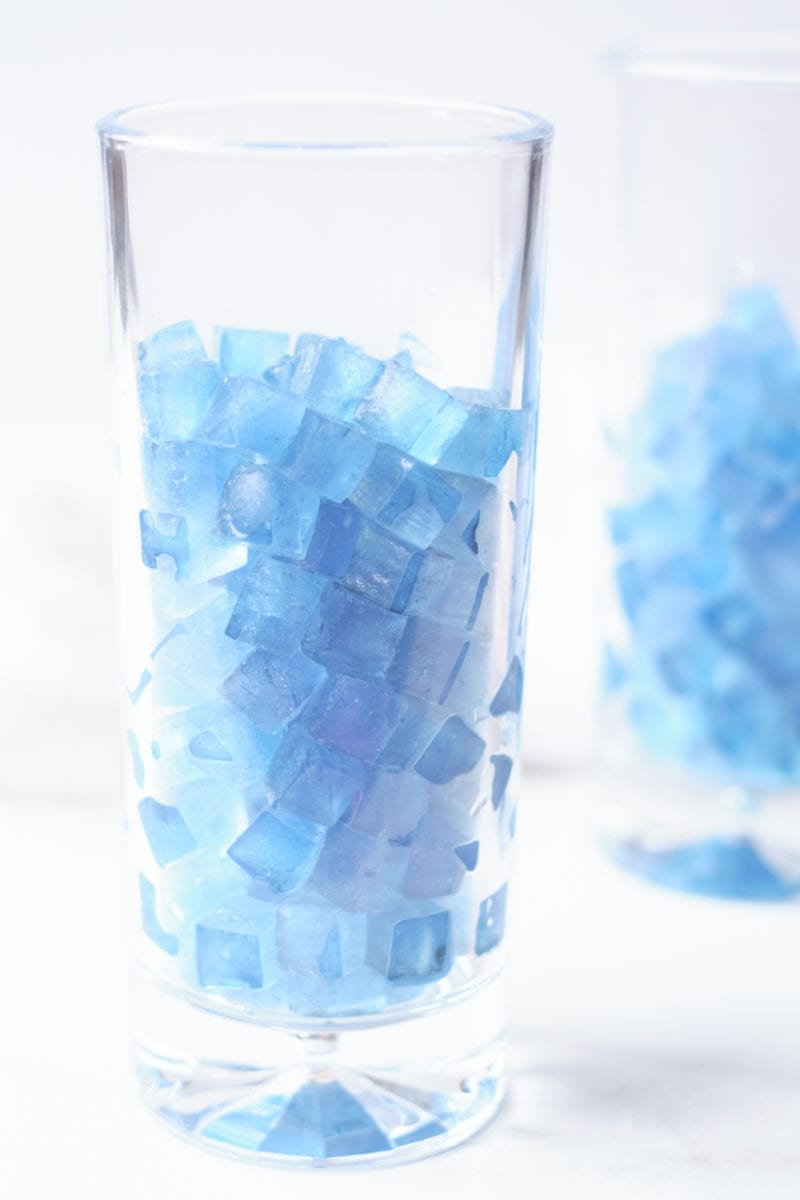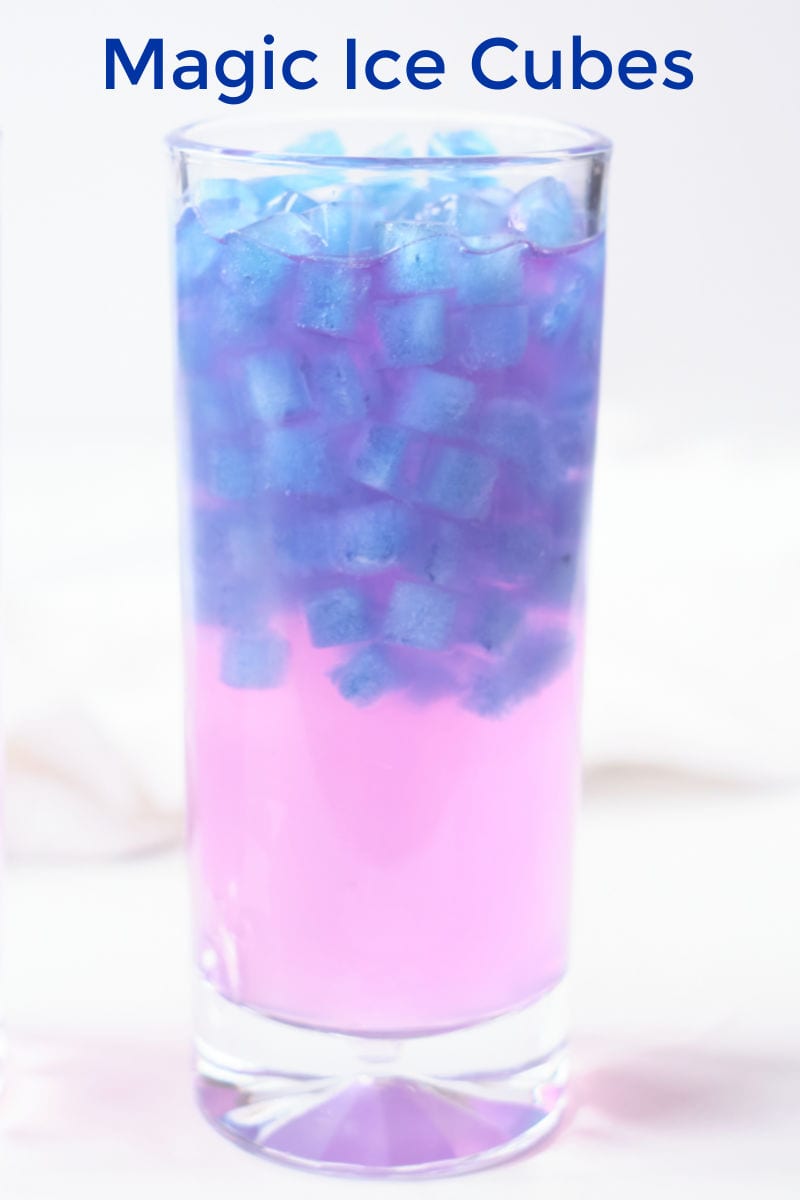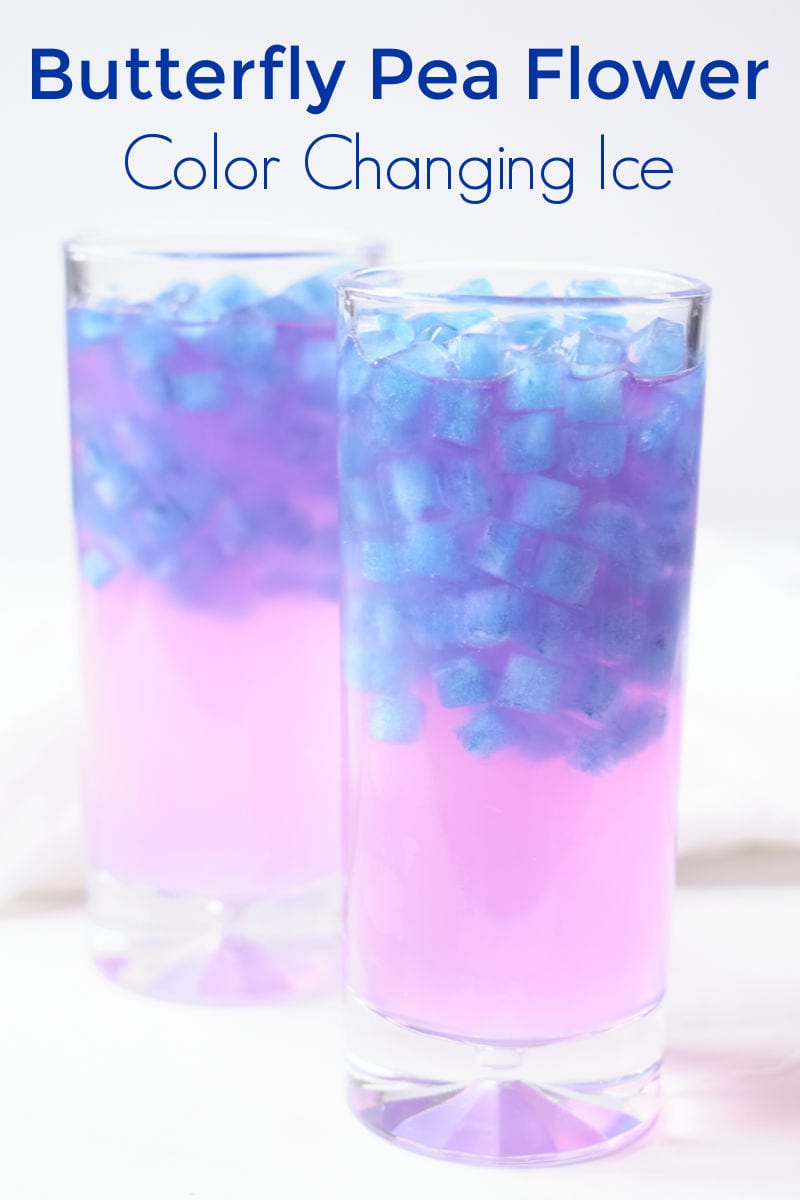 Magical Color Changing Ice Cubes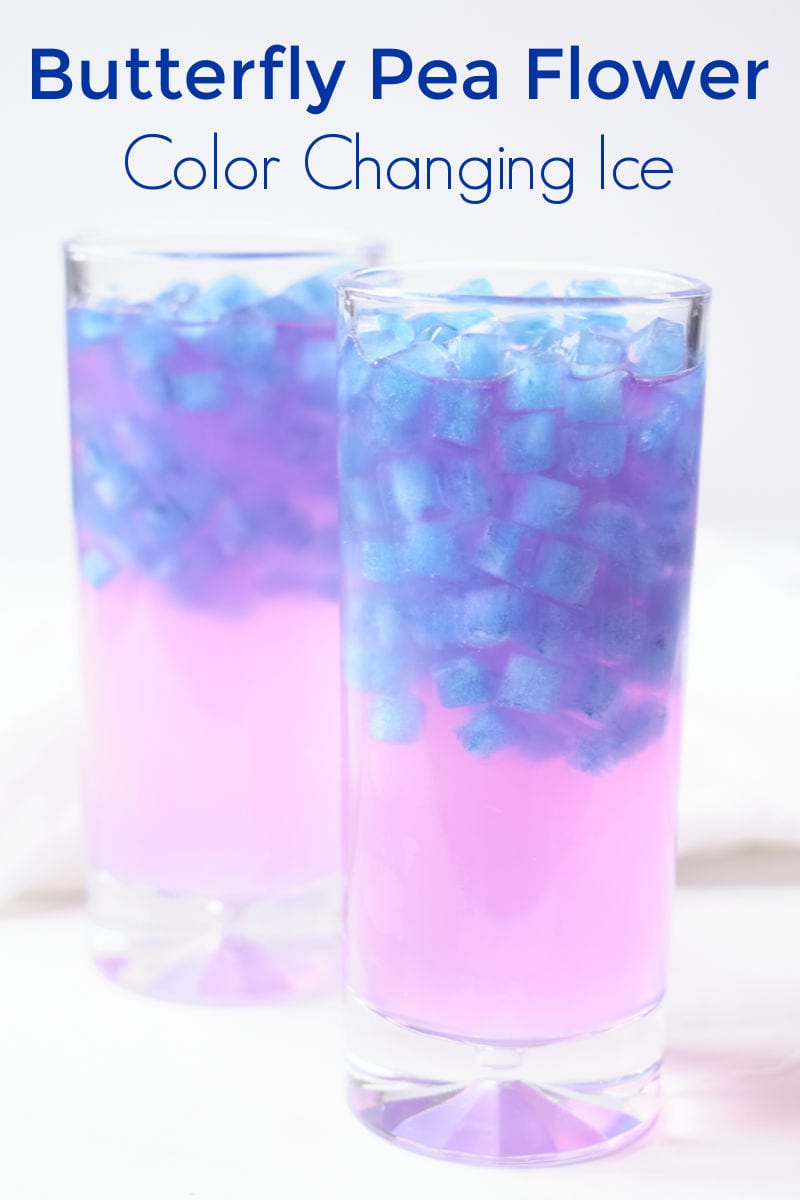 It is fun and easy to make magical color changing ice cubes, when you use all natural butterfly pea flower tea.
When the blue ice cubes come in contact with lemon, the lemonade changes from yellow to a pretty purplish pink color.
As the ice melts, the color changes more.
This isn't simply the colors mixing, but is a chemical reaction between the blue tea and the acid in the lemonade.
The color is completely natural, since it is what happens when you brew tea from butterfly pea flowers.
It doesn't have caffeine and the taste is very mild.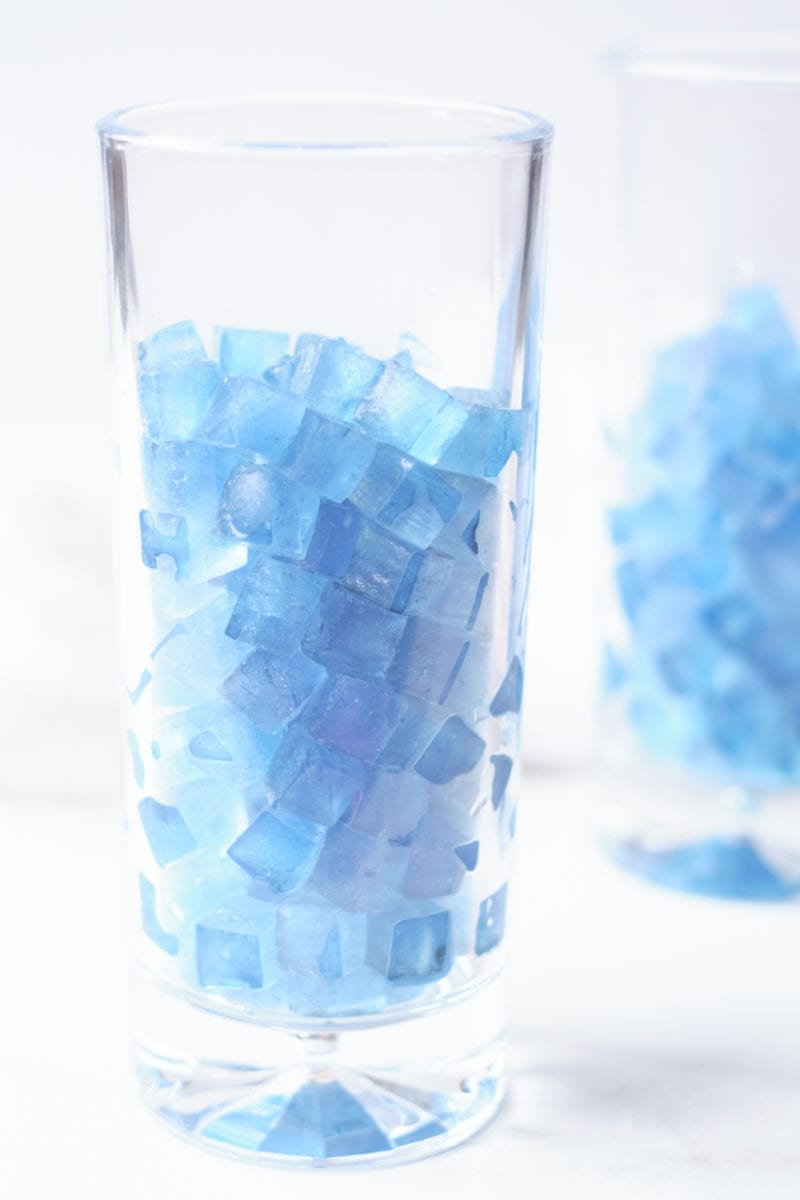 This is super fun as a party drink for many different party themes.
Use it for a unicorn party, an out of this world space party, a luau, baby shower or anything else you dream up.
Have some fun, when you make your lemonade change colors with this magical butterfly pea flower ice.
You can turn it into a STEM project about chemical reactions or your kids can simply enjoy the fun of a drink with color changing ice.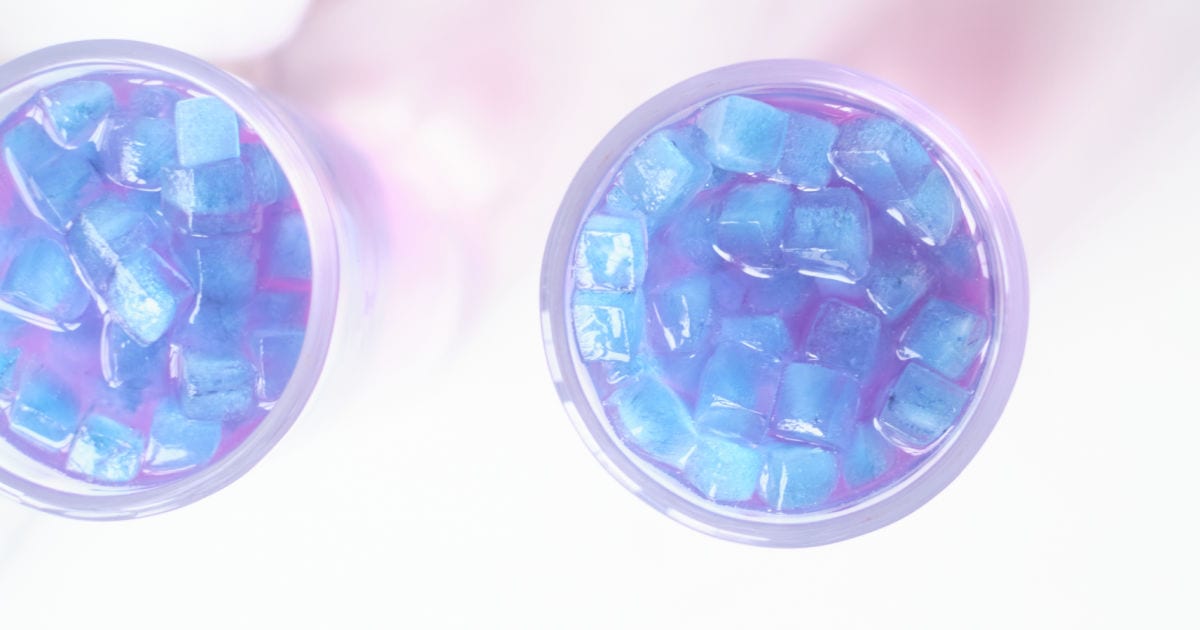 Magic Color Changing Ice Recipe
Prep time: 15 minutes
Total time: Overnight
Serves 4
Ingredients
1 t Loose Leaf Butterfly Pea Flower Tea
1 cup Water
Fresh Lemonade
Supplies
Tea Strainer
Mug
Mini Ice Cube Tray
Instructions
1) Steep blue butterfly pea flower tea and hot water for 5 to 7 minutes, so that it is strong and deep blue.
2) Pour strong tea into mini ice cube tray and freeze overnight.
3) When you are ready to serve, place the blue ice in cup and pour lemonade over the ice. The drink will change color as the tea reacts to the lemon.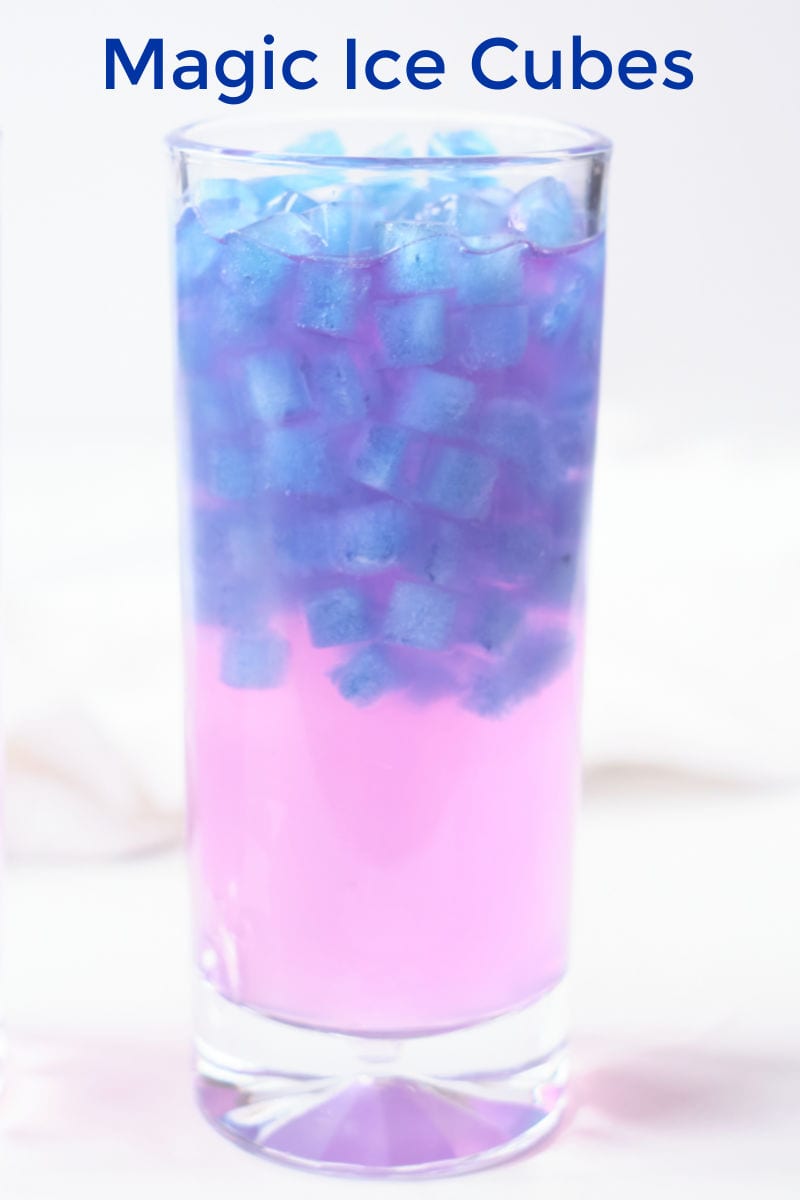 More from Mama Likes To Cook
Take a look at the rest of my vegetarian recipes, so you can have even more delicious fun in the kitchen!
Butterfly Pea Flower Tea Recipes
Smoothie Recipes
Shopping Tips
For a beautiful assortment of kitchen necessities and food gifts for the whole family, check out the deals at these online stores.
Are you ready to have some delicious fun in the kitchen?