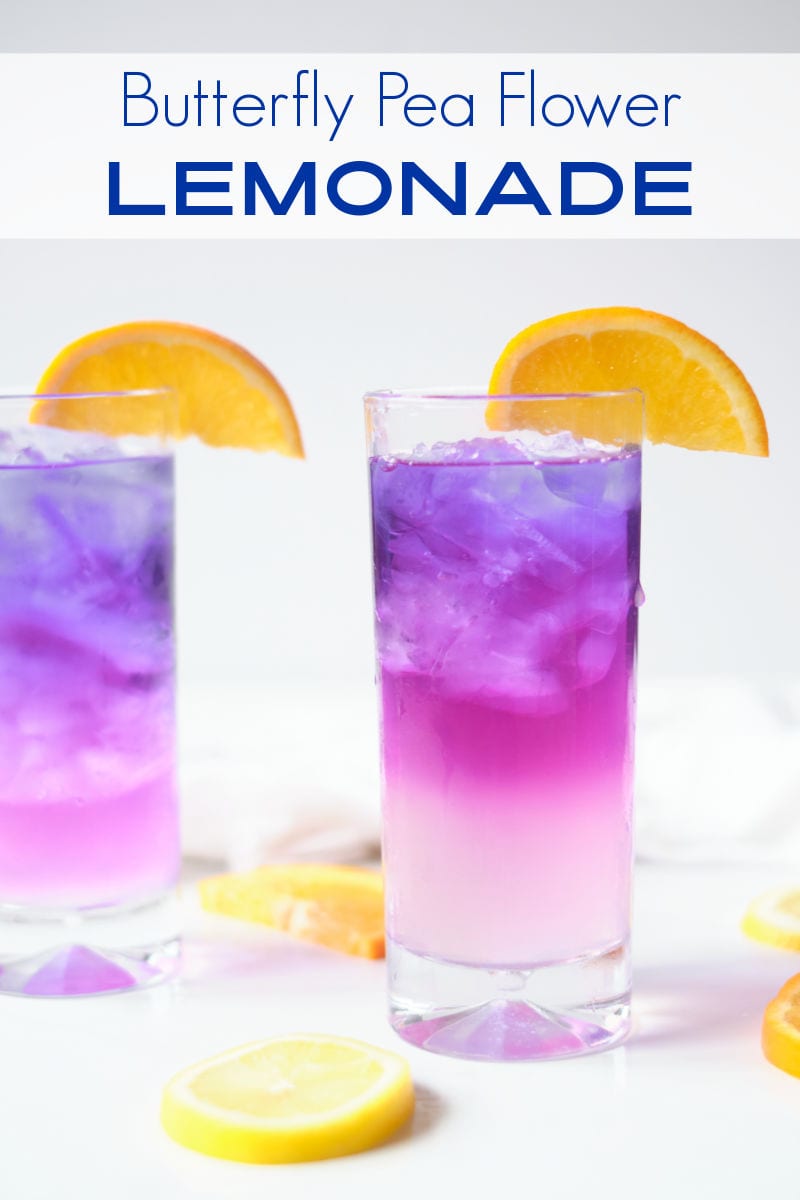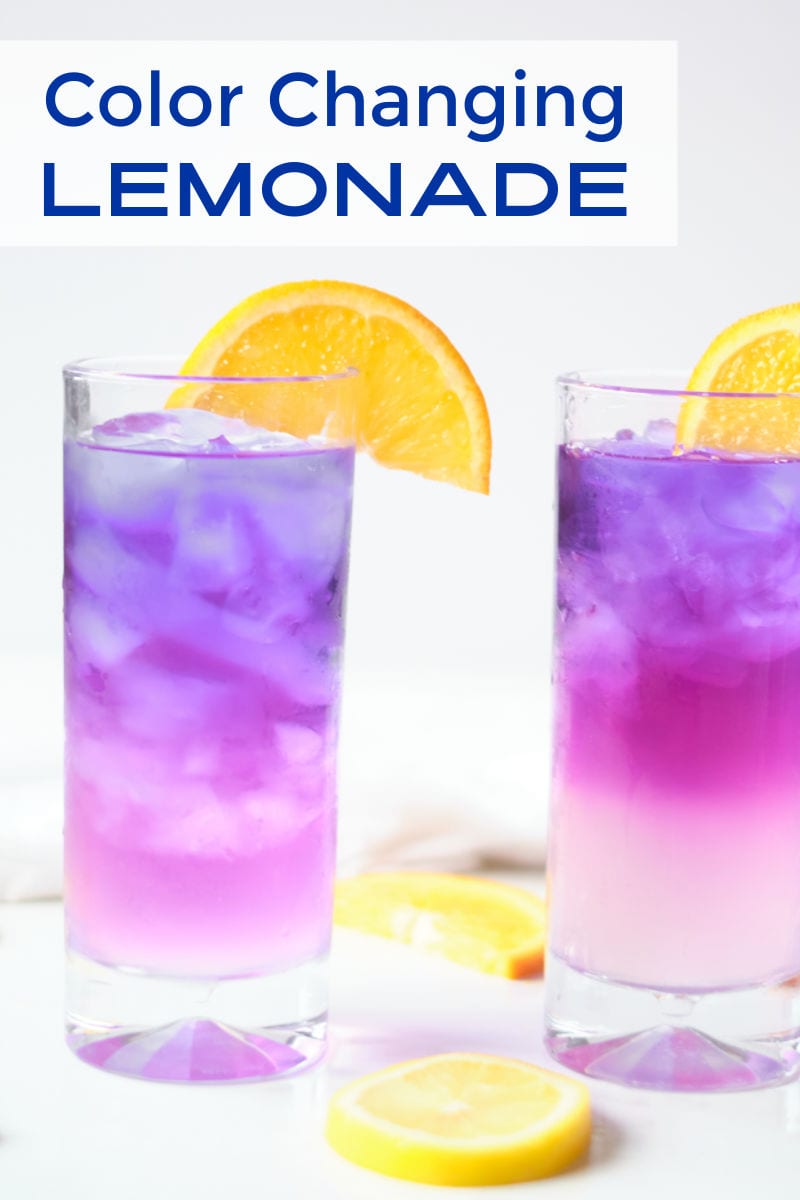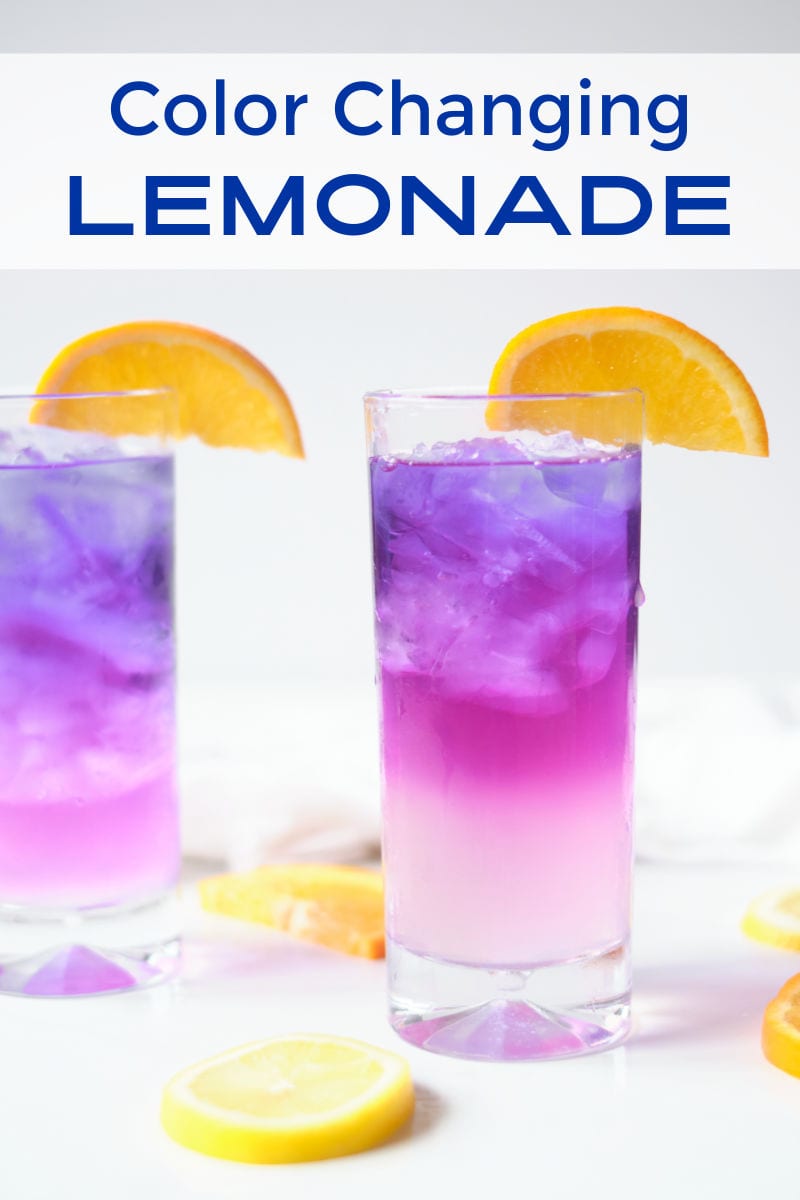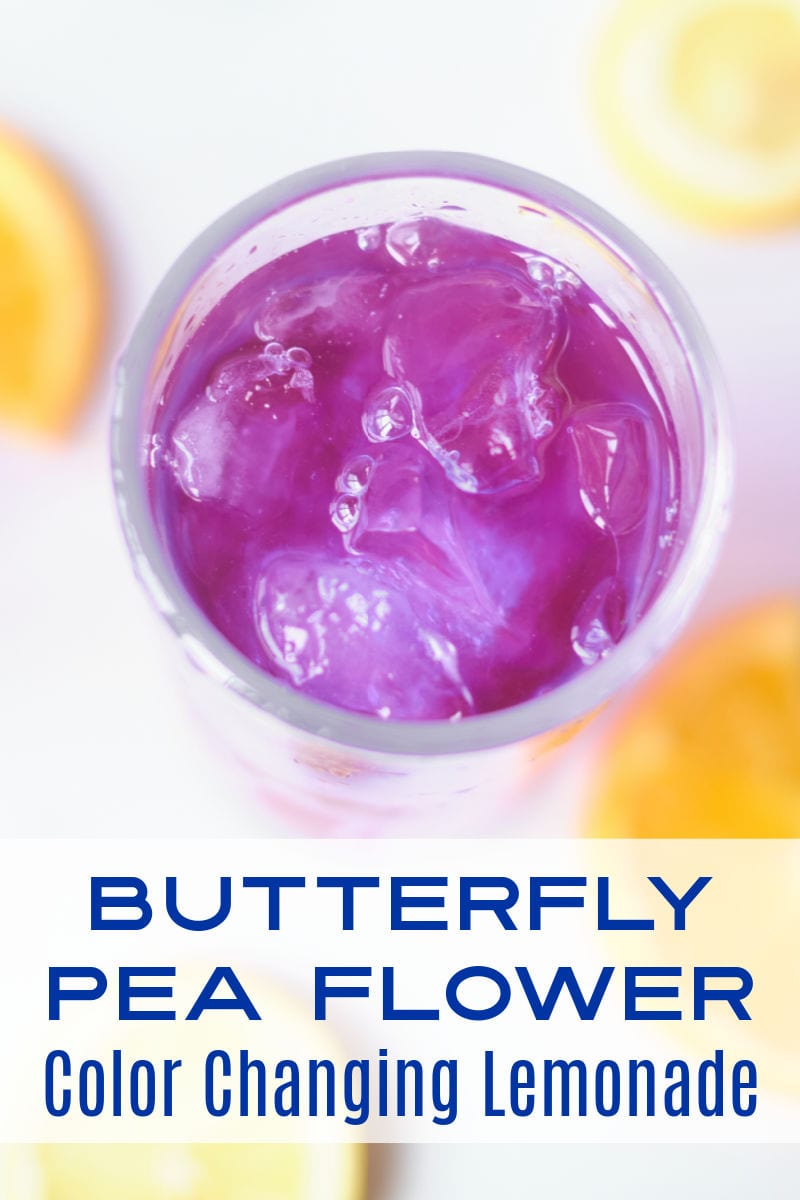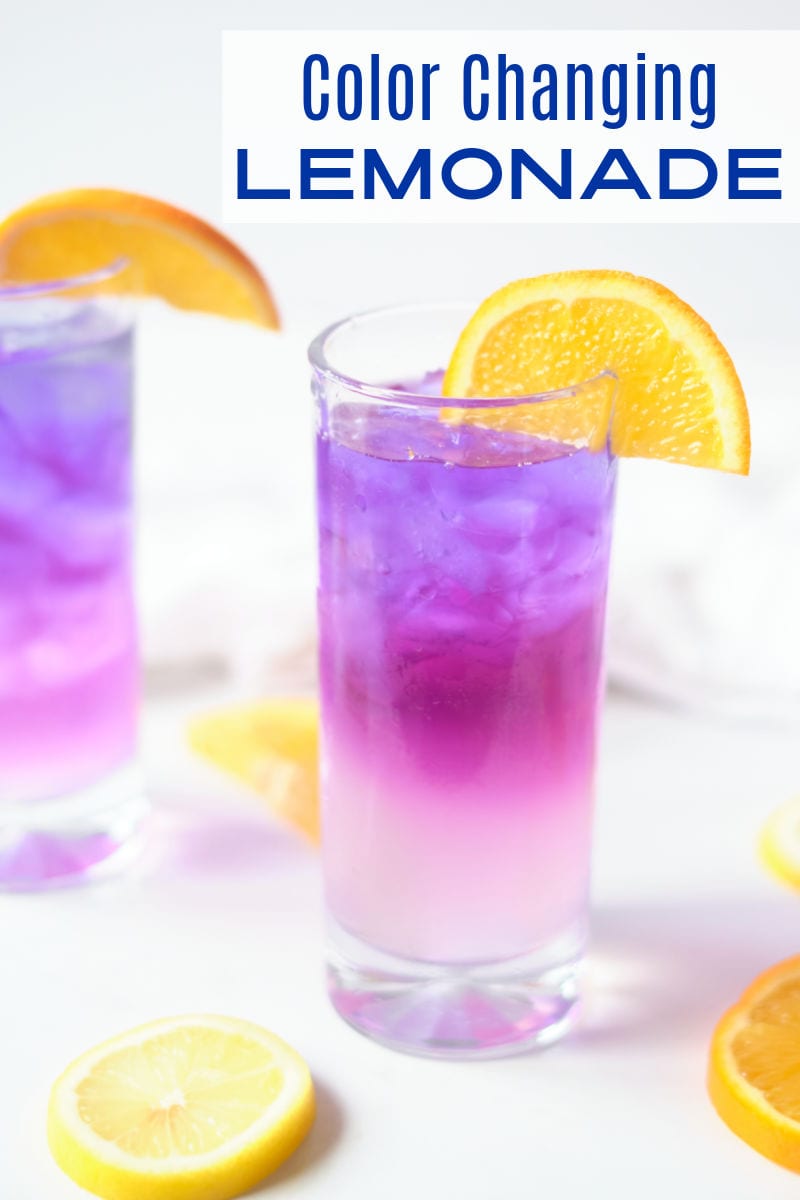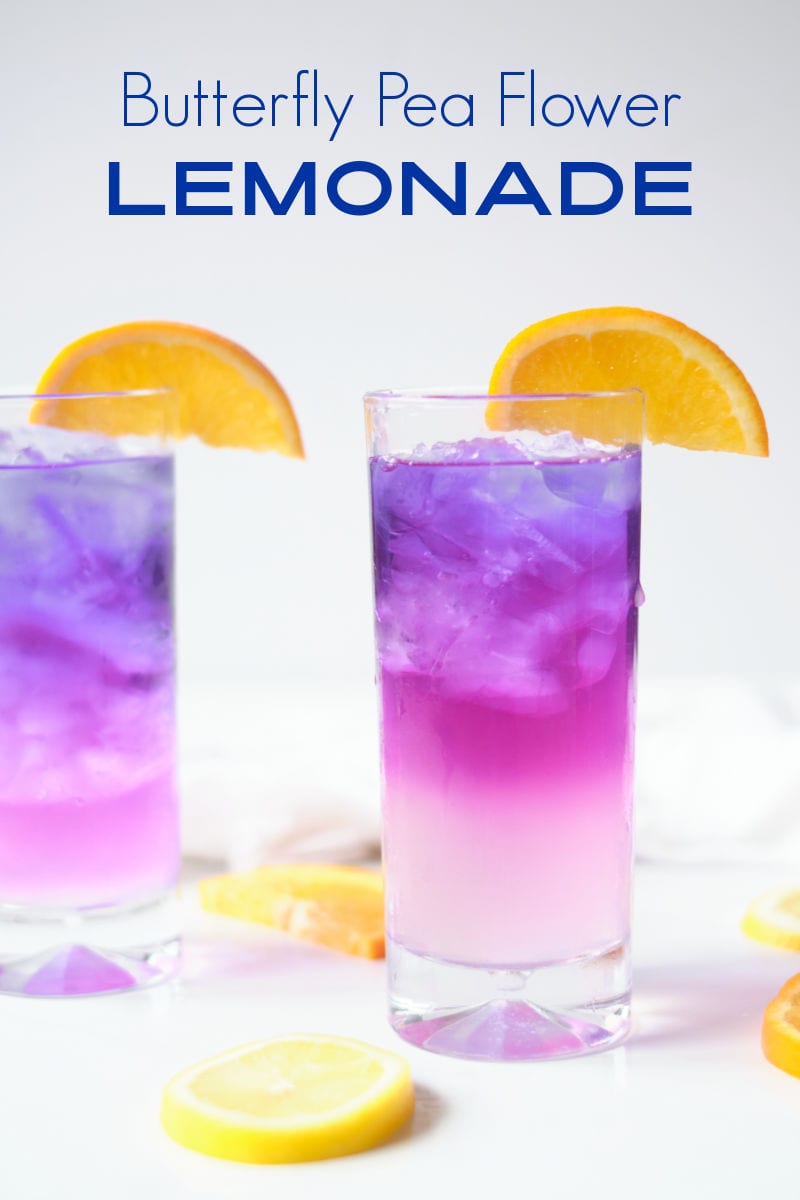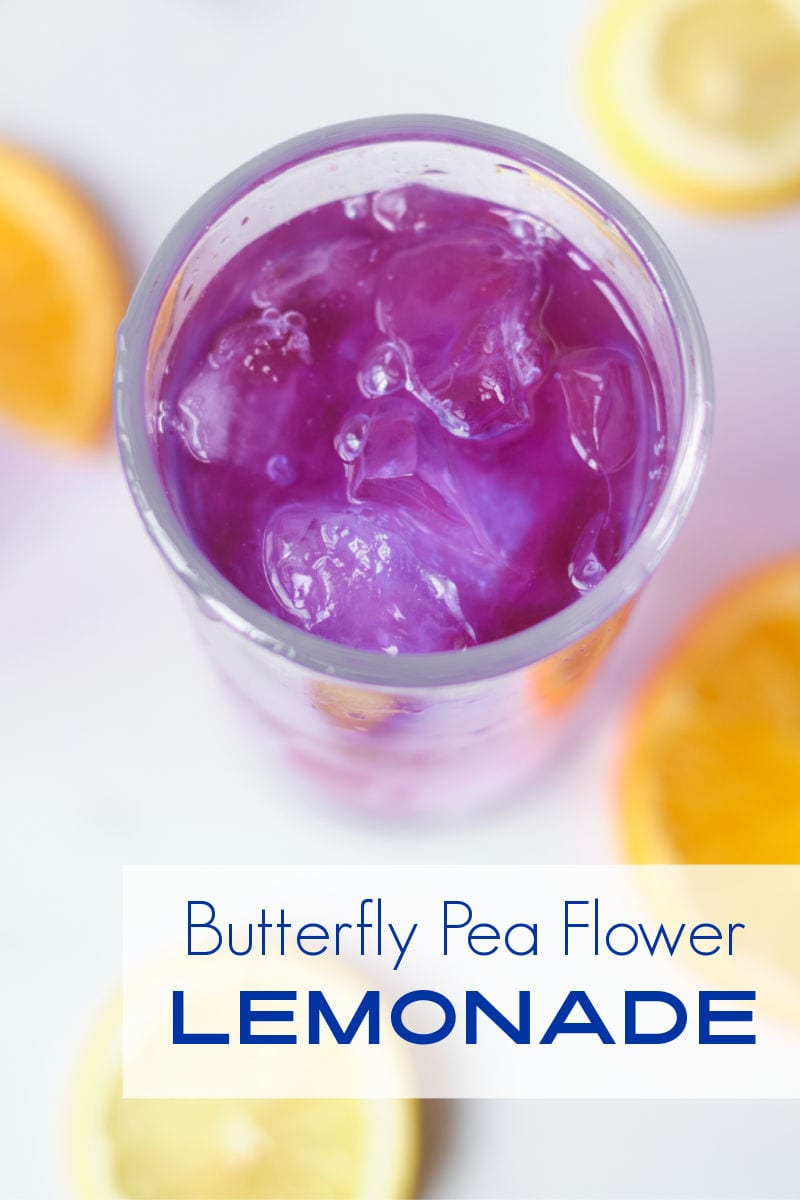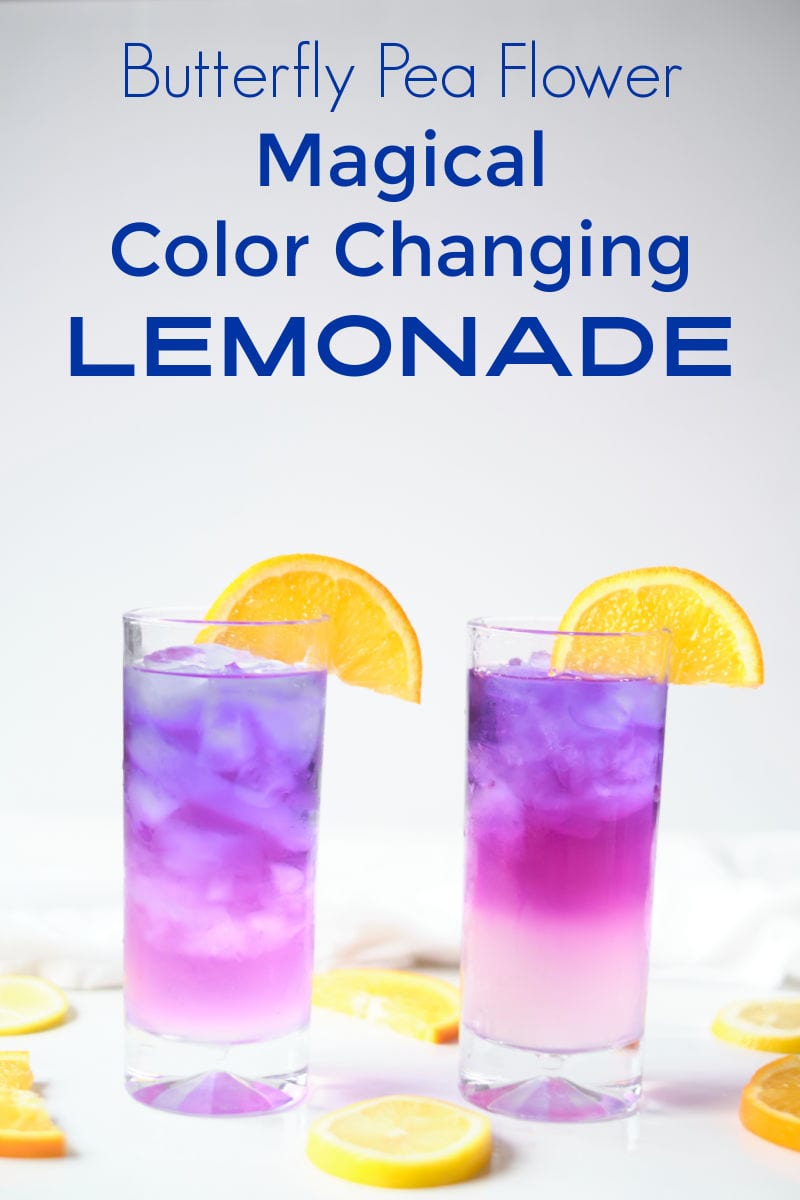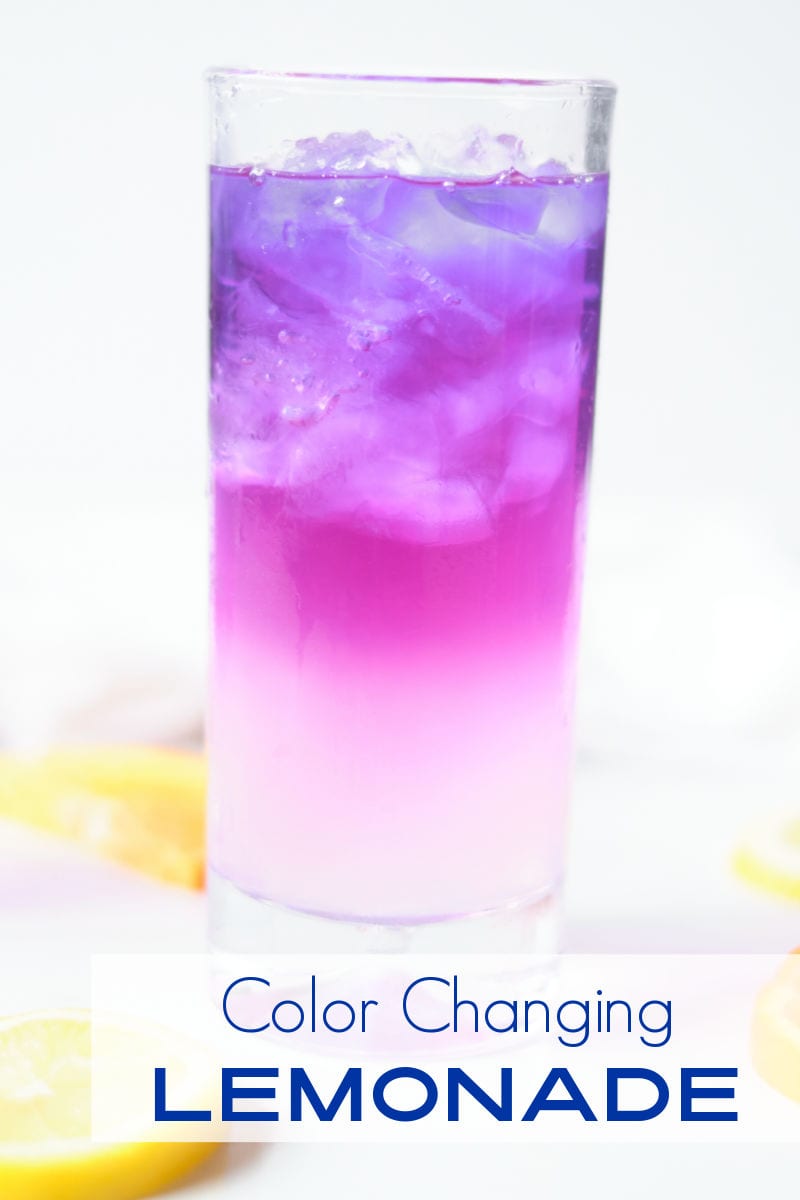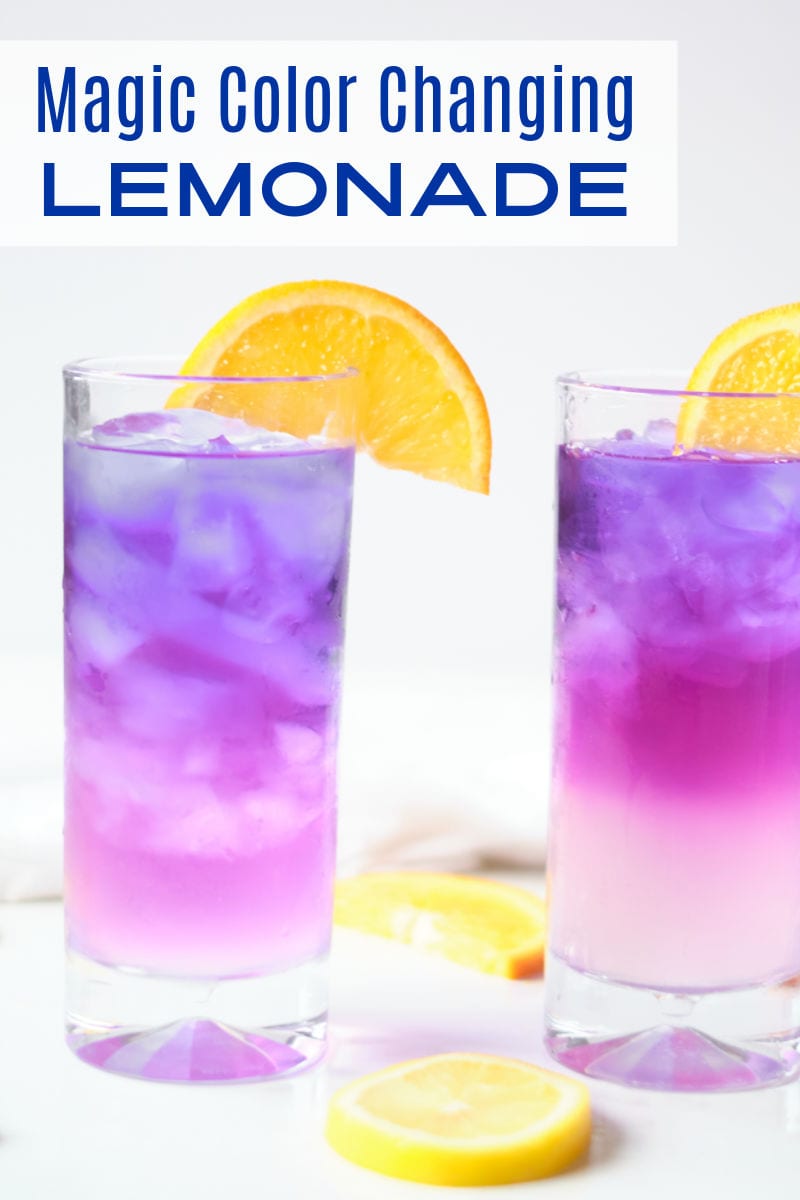 Color Changing Galaxy Lemonade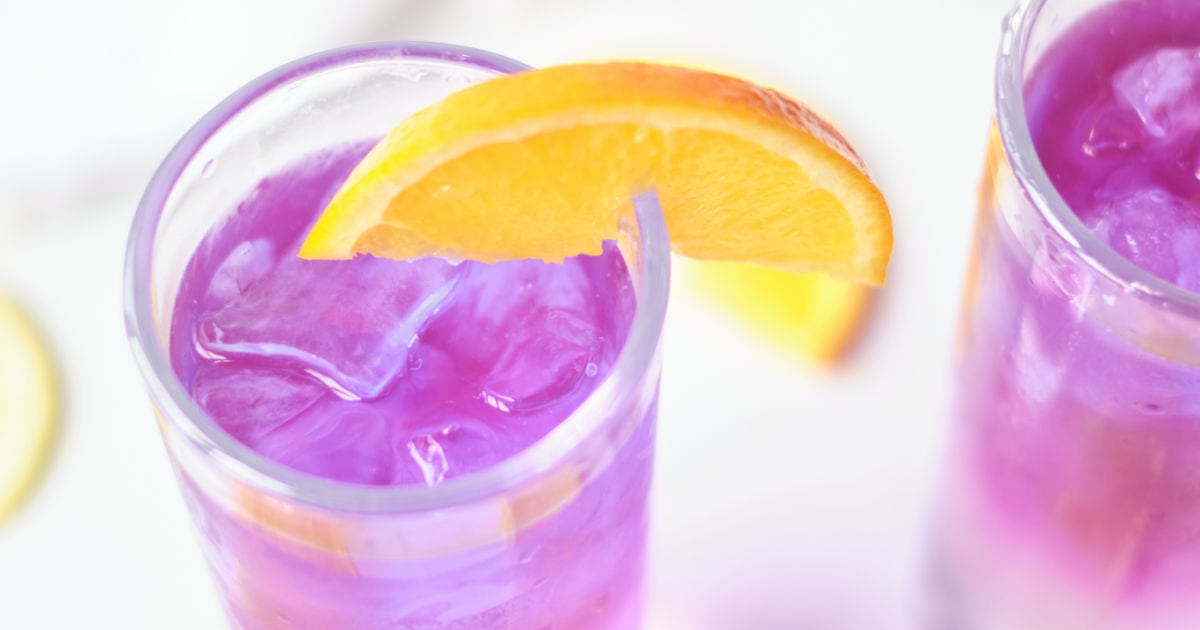 When you want a tasty beverage with a fun twist, make color changing lemonade with butterfly pea flower tea.
The caffeine-free tea is naturally a beautiful shade of blue and it has a mild flavor that is similar to green tea.
Normally, blue and yellow turn green when mixed together, but that isn't the case when the blue is butterfly pea flower tea.
The magic happens, when butterfly pea flower tea comes in contact with an acid, like lemon or other citrus.
A chemical reaction occurs and the butterfly tea changes from blue to a pretty shade of purple.
It won't stain your teeth, but it will be a lot of fun to drink.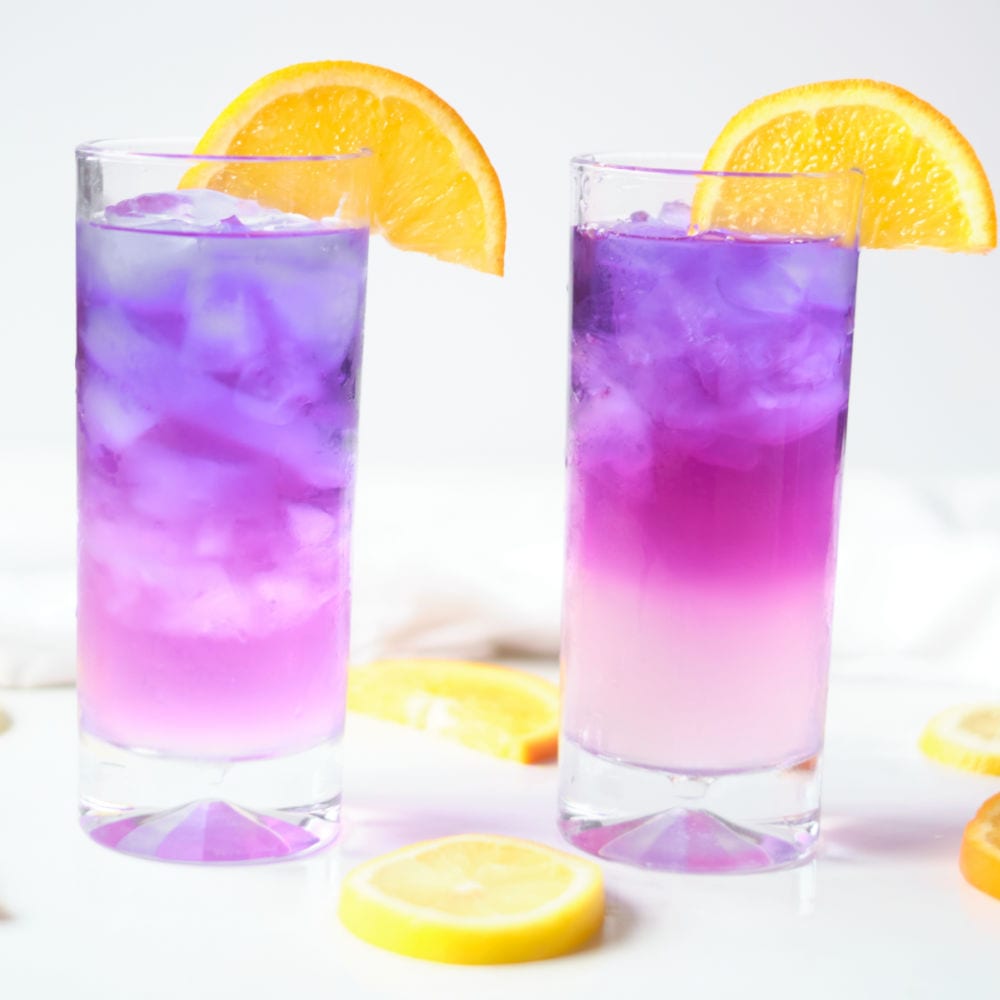 Make the strong butterfly pea flower tea ahead of time and chill it in the refrigerator.
Then it will be ready to use just before serving the lemonade.
You want to add the tea to the lemonade just before serving, so you can watch the colors change.
The blue is pretty on it's own, but it is really fun to watch the change.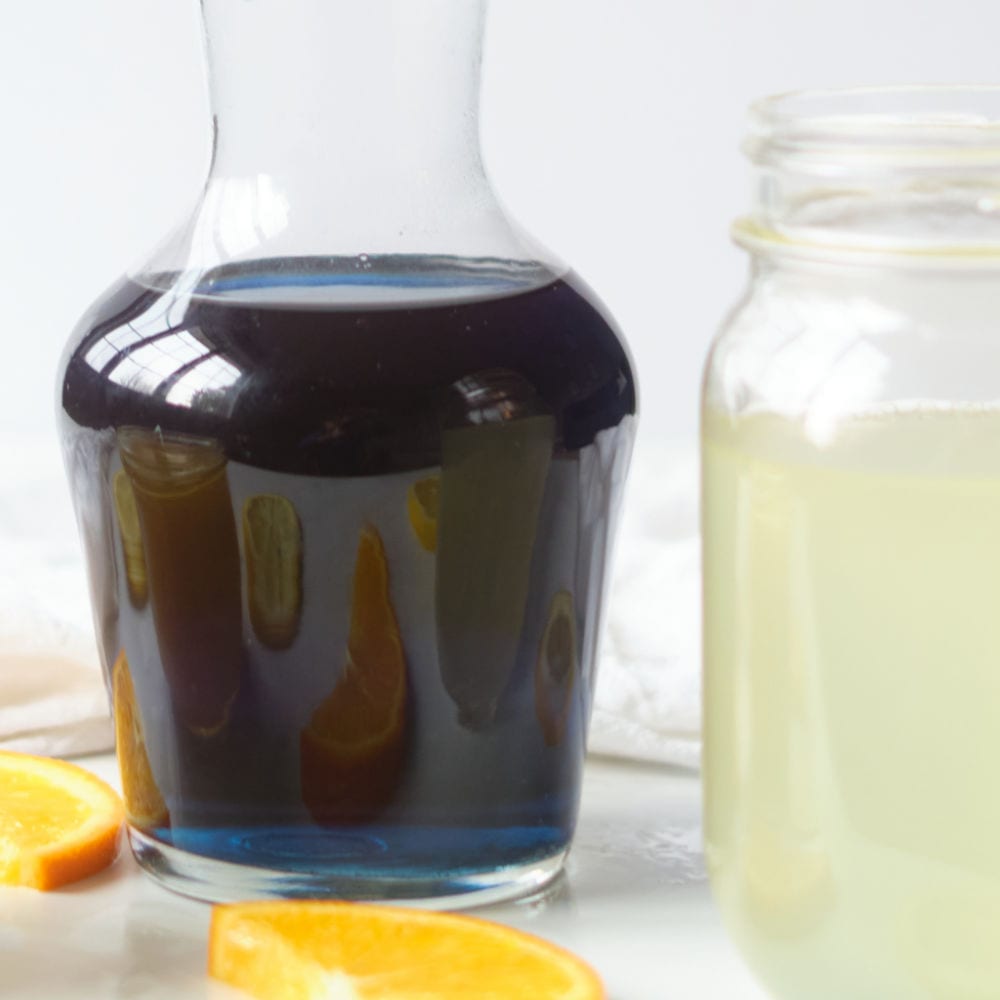 To create a drink with a layered look like mine, you need to add the tea to the lemonade very slowly.
Instead of just pouring it quickly directly into the glass, pour slowly against one side of the glass.
The color is gradually change, creating a layered look.
Serve as is with the layers for a pretty drink.
If you stir, it won't have layers but will still be pretty.
Have fun and enjoy the magic of butterfly pea flower tea!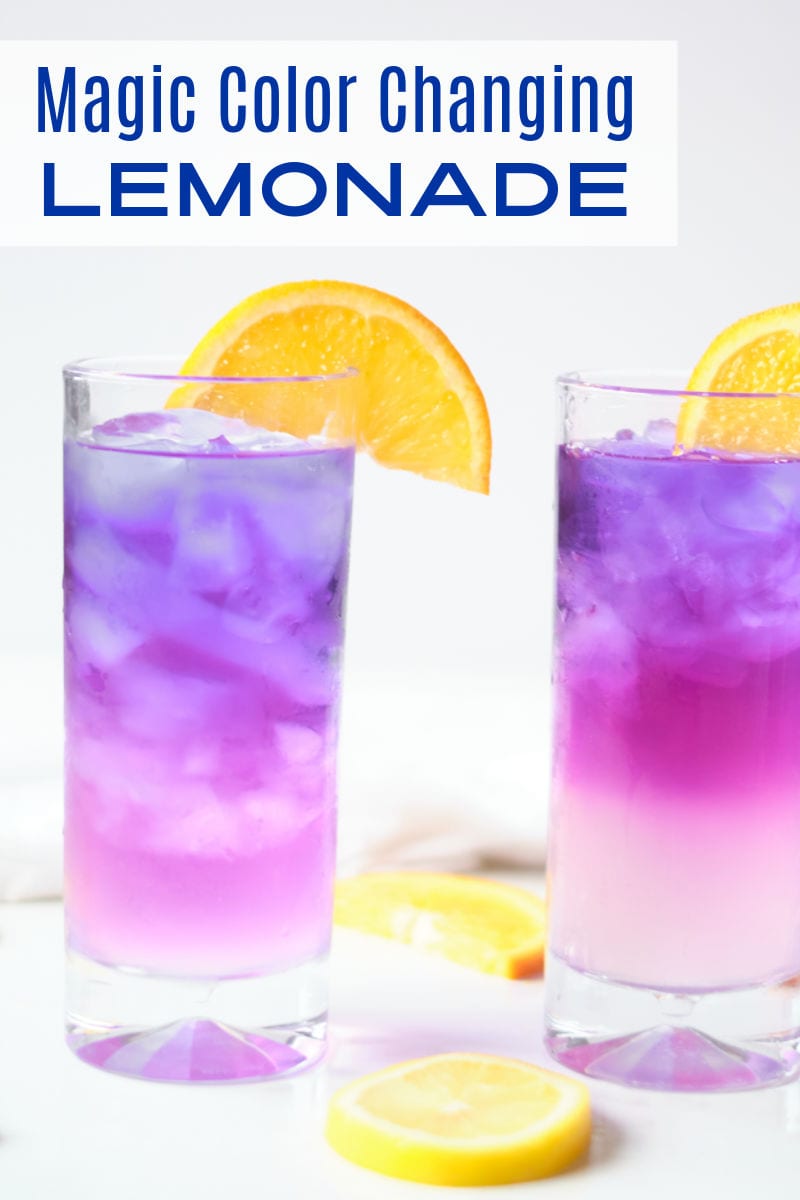 Color Changing Lemonade Recipe
Prep time: 10 minutes + time to cool the tea
Serves: 4
Ingredients
1t Butterfly Pea Flower Tea Leaves
1 cups Water
4 cups Lemonade
Ice
Lemon or Orange Slices
Supplies
Kettle
Tea Strainer
Mason Jars or Drinking Glasses
Instructions
1) Heat water and steep butterfly pea flower tea for 5 minutes. Then, cool in refrigerator or place in the freezer to cool faster.
2) Fill glasses with ice.
3) Pour lemonade on top of the ice, so that the lemonade is filled to about 1 inch from the top of the glass.
4) Very gently, add the tea into the glasses on top of the lemonade. Pour it in slowly, aiming it down one side of the glass.
5) Watch the colors change. Drink and enjoy!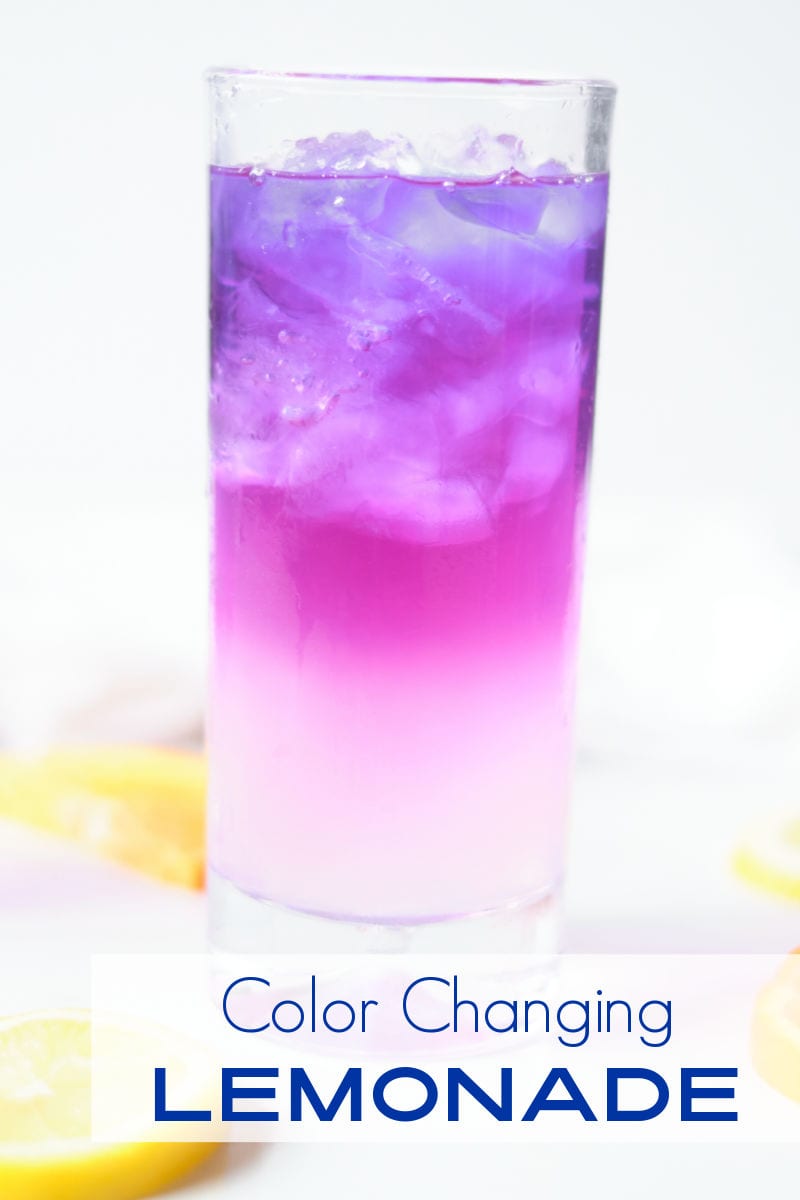 More from Mama Likes To Cook
Take a look at the rest of my vegetarian recipes, so you can have even more delicious fun in the kitchen!
Butterfly Pea Flower Tea Recipes
Smoothie Recipes
Shop Now
For a beautiful assortment of kitchen necessities and food gifts for the whole family, check out the deals at these online stores.
Are you ready to have some delicious fun in the kitchen?