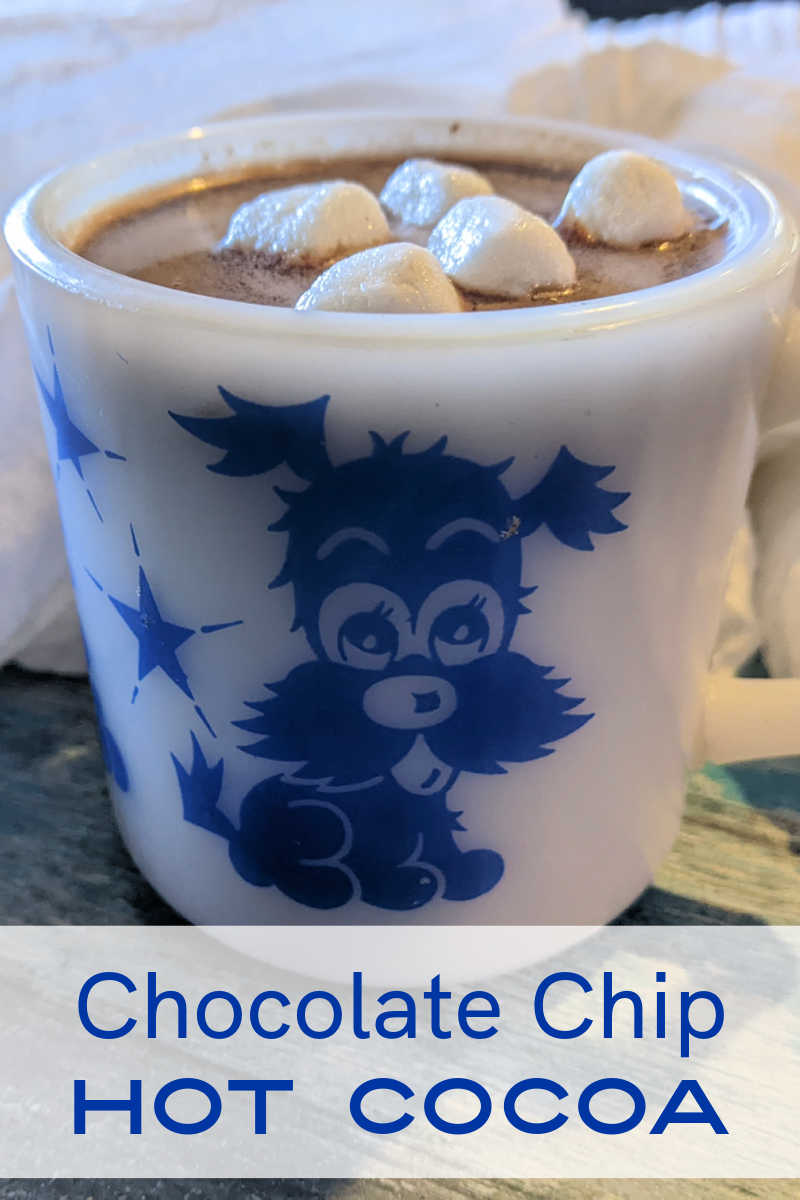 Easy Hot Cocoa Made with Chocolate Chips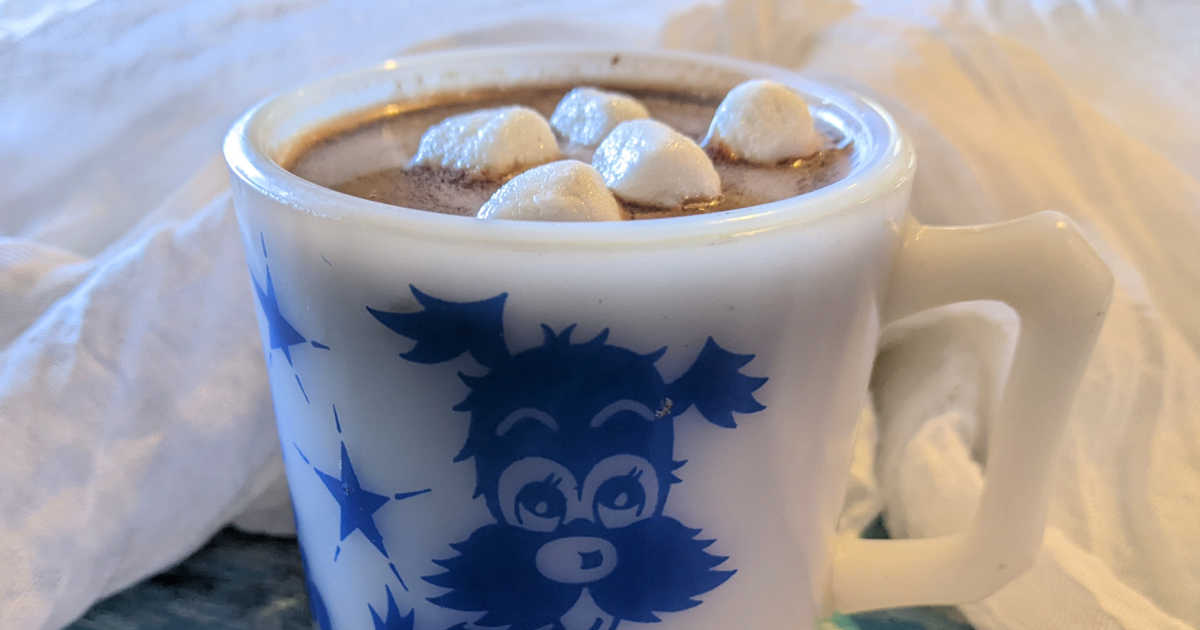 Simple chocolate chip hot cocoa is easy to make, but when you add delicious flavored syrup the warm drink is extra special.
We usually think of adding a pump or two of flavored syrup to a cup of coffee, but they are quite good in hot chocolate, too.
And, they are especially good in this homemade cocoa made from milk and chocolate chips, instead of a powdered mix.
This is a caramel macchiato hot cocoa, but you can add other flavors to suit your taste.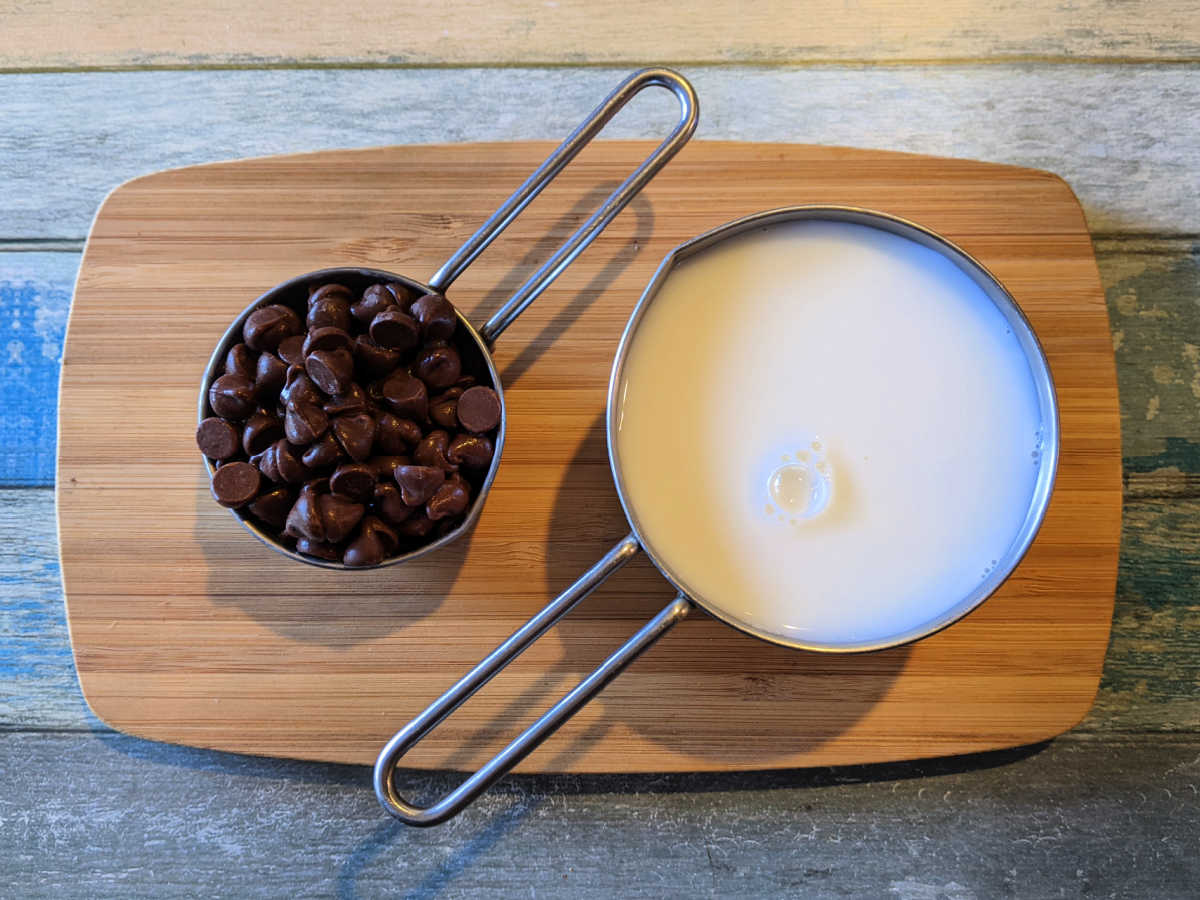 Milk
Whole milk or even a mix of milk and cream will give you a creamy mug of hot chocolate.
However, any type of milk you prefer can be used for this recipe.
Today, I used fat free milk, since that is what we had in the refrigerator and the cocoa was excellent.
Chocolate Chips
Milk chocolate chips are my first choice for hot cocoa.
These Hershey's Gluten Free Milk Chocolate Chips melted quickly and gave great flavor to the warm beverage.
I've also used other brands that were good, too.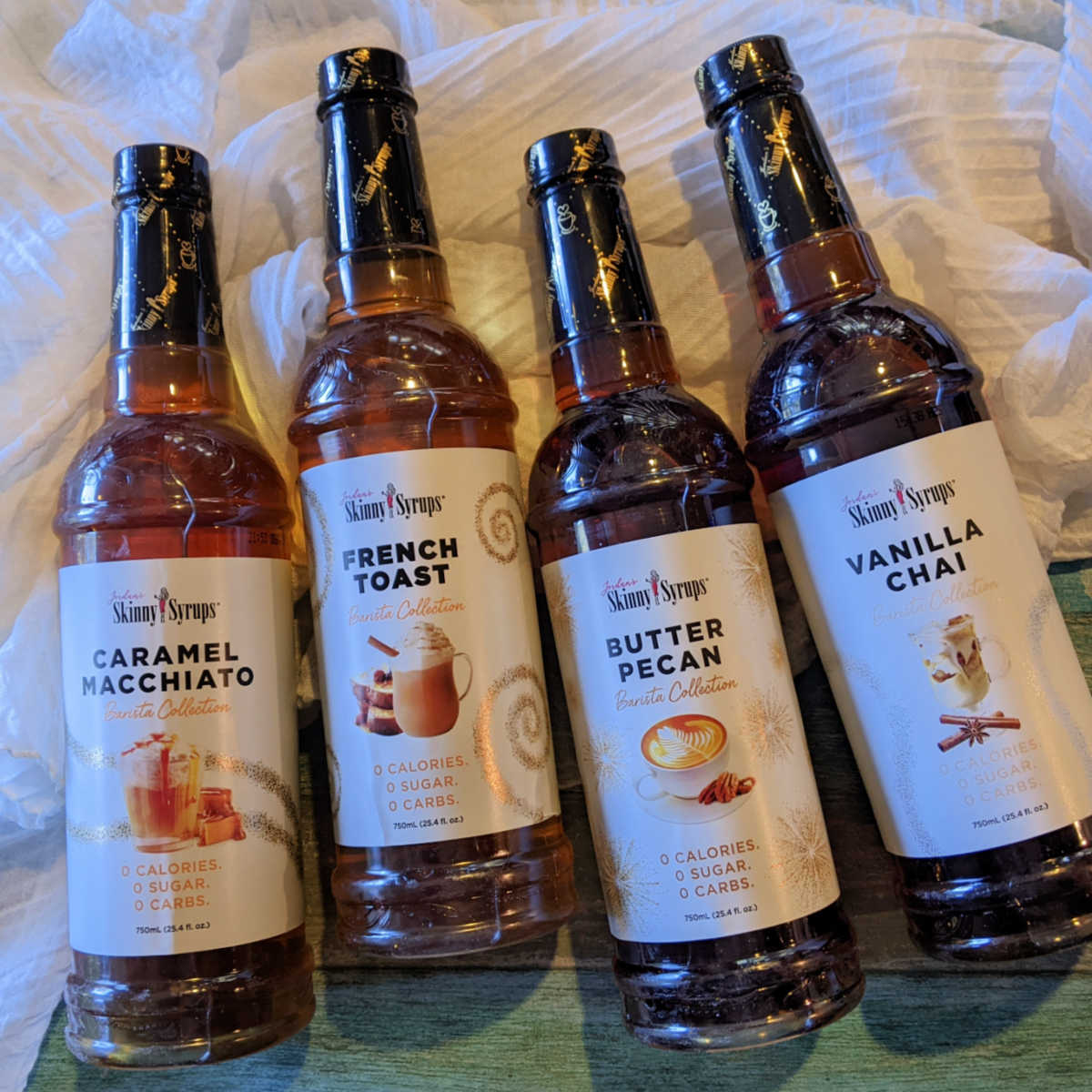 When you want flavors without added calories, Jordan's Skinny Mixes has you covered.
Skinny Syrup comes in a wide variety of flavors, and many of them are amazing added to hot chocolate.
The mixes are all kosher, gluten-free, diabetic friendly and keto friendly and the syrups have zero calories, zero carbs and zero sugar.
These four flavors are good in cocoa, but you are welcome to try others, too.
Caramel Macchiato
French Toast
Butter Pecan
Vanilla Chai
What flavors would you like to try in hot chocolate?
Hot Chocolate Garnish
Today, I went with simple mini marshmallows in our hot cocoa.
Other days, we'll top our mug with whipped cream.
Sprinkles or a dash of cinnamon or nutmeg are fun, too.
Of course, you can top your hot chocolate however you'd like.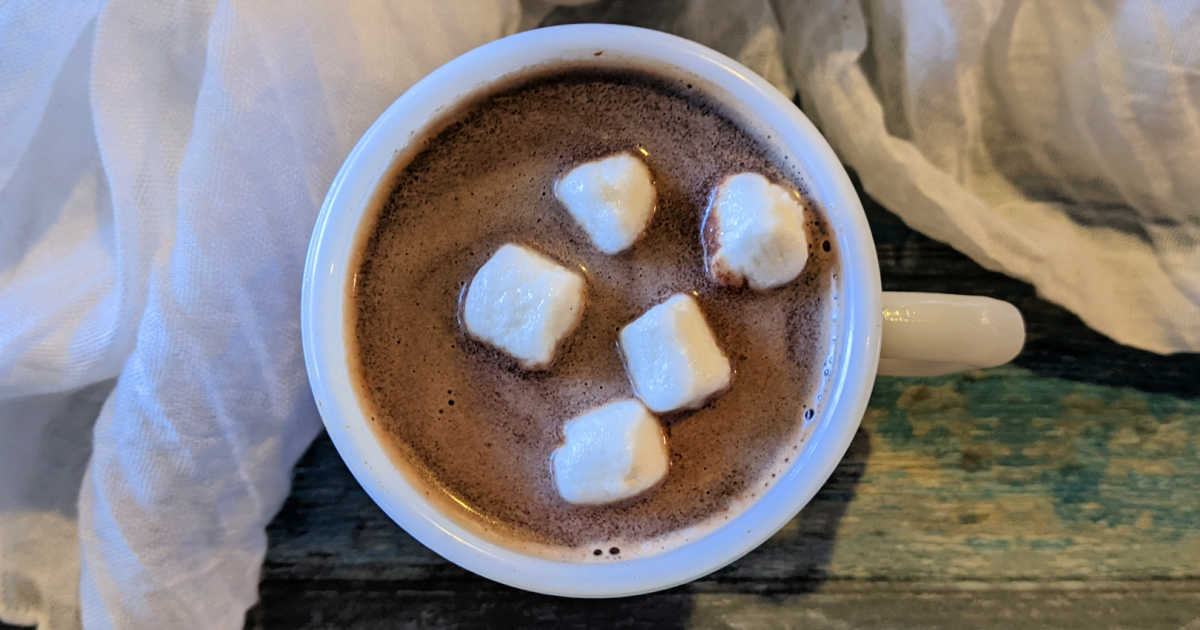 Prep. Time: 5 minutes
Cook Time: 5 minutes
Yield: 1 Serving
Ingredients
1 cup Milk
1/3 cup Chocolate Chips
1 T Flavored Syrup
Mini Marshmallows
Supplies
Saucepan
Measuring Cup
Whisk
Instructions
1) Measure your milk into a saucepan.
2) Set your stove to medium low to bring the milk to a simmer. Don't rush it and increase the heat, which can cause scorching.
3) Remove from heat and add chocolate chips. Whisk until the chocolate is melted and fully incorporated into the milk.
4) Top with mini marshmallows or another garnish and serve immediately.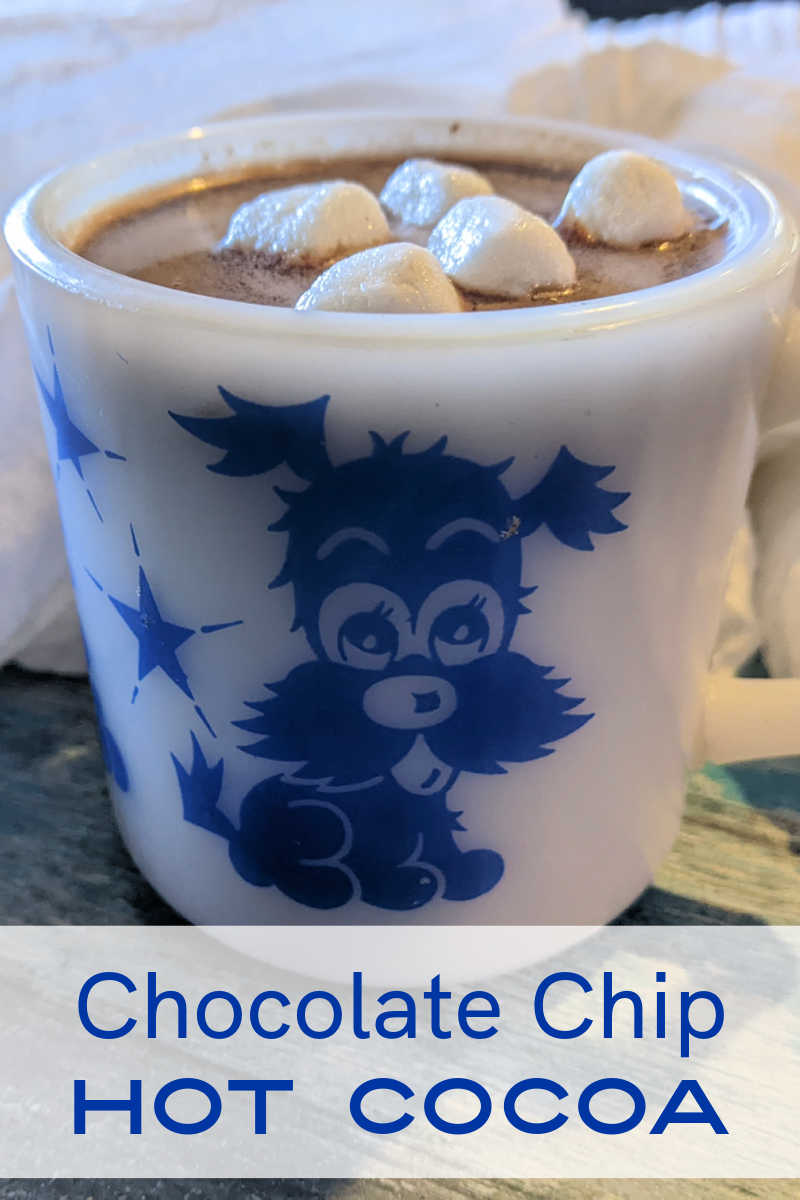 More from Mama Likes To Cook
Check out my vegetarian recipes, so you can get more great ideas for baking, cooking, blending and juicing.
Hot Chocolate Recipes
Chocolate Chip Recipes
Shop Now
For a beautiful assortment of kitchen necessities and food gifts for the whole family, check out the current deals at these online stores.
Are you ready to have some delicious fun in the kitchen?