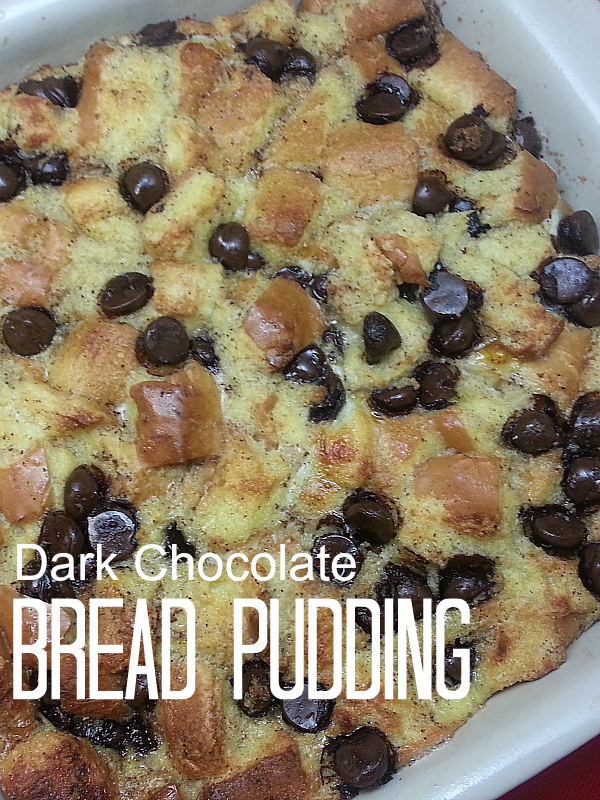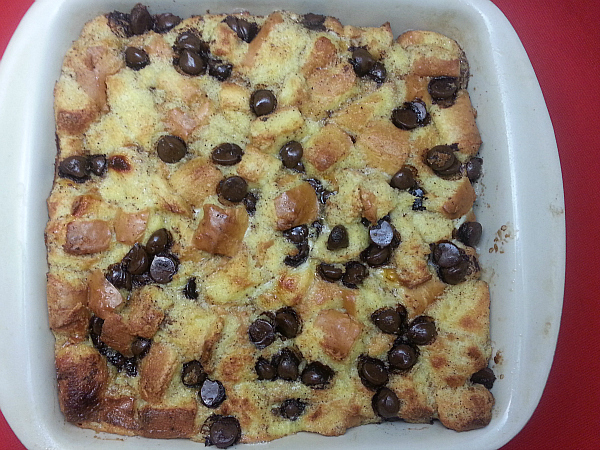 Bread pudding is my new obsession, so I'm thrilled with this dark chocolate bread pudding recipe. After ordering bread pudding at several restaurants, I knew it was time to learn how to make it at home.
The dessert is very easy to make, and it uses basic ingredients that I typically have in my pantry. This is a treat that is easy to throw it together at the last minute for unexpected guests or for those times when you just need dessert.
I prefer dark chocolate, but you can use other types of chocolate chips if you'd like. This time I used Hawaiian bread. It's soft and adds a little bit of sweetness. Feel free to substitute whatever bread you have on hand (wheat, whole grain, white …).
Bread pudding is easy to make and delicious! Are you ready for dessert?
Dark Chocolate Bread Pudding Recipe
Ingredients:
1/4 cup Butter, melted
2 cups Milk
2 eggs
1/2 cup Sugar
1 t Cinnamon
6 cups Bread Cubes (I used Hawaiian rolls)
1 cup Dark Chocolate Chips (+ a few for garnish)
Whipping Cream
Instructions:
Preheat oven to 350°
Grease an 8″ x 8″ baking dish.
Mix together by hand the melted butter, milk, eggs, sugar and cinnamon.
Add bread cubes and gently mix together until they are all moistened. Gently mix in chocolate chips without smashing or breaking up the break cubes.
Pour into baking dish and bake for 40-45 minutes.
Serve warm.
Top individual servings with whipped cream and bits of chopped chocolate chips.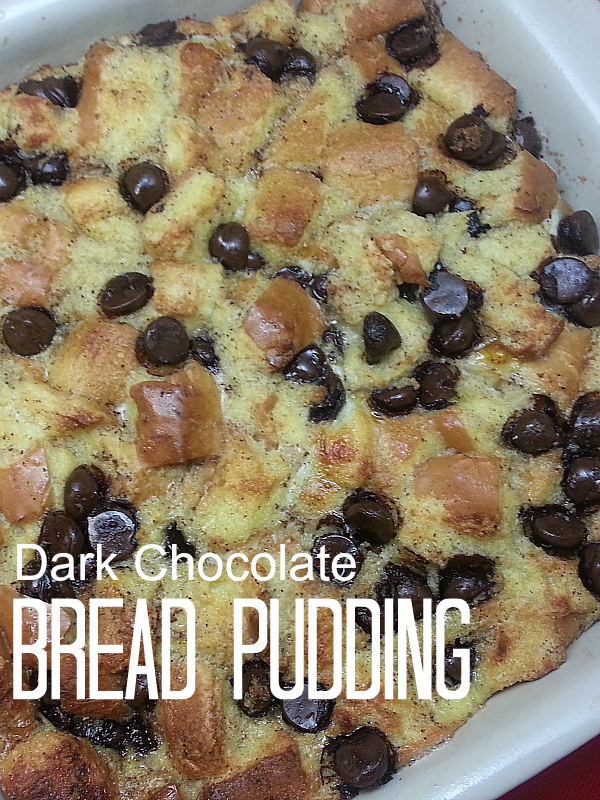 Check out my other vegetarian recipes, so you can get more kitchen inspiration.