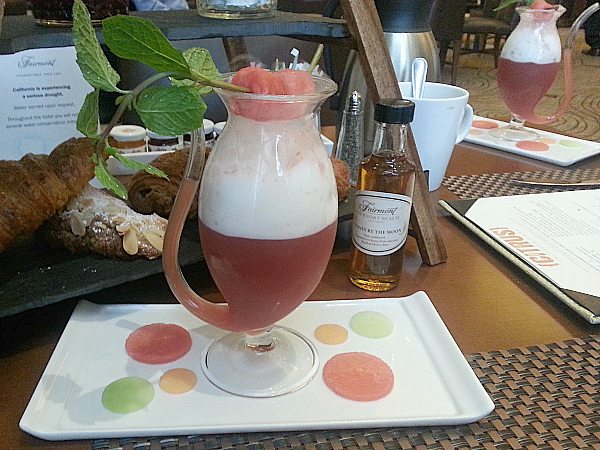 Have you been to Fairmont Newport Beach? This beautiful Orange County hotel is great for business trips, vacations and staycations. It's also home to a fantastic restaurant, Citrus. The focus is on Southern California with dishes that reflect the spirit and flavors of the area.
Citrus is open for breakfast and lunch on weekdays and breakfast on the weekend. The breakfast menu features classics and other dishes, all with distinctive California style. There is a separate Healthy Lifestyle Cuisine Plus menu that highlights food that will be of interest to those who wish to have a vegan, raw, macrobiotic, gluten-free, diabetes-friendly or heart healthy meal.
We started with Caffé Umbria coffe, Watermelon Mint Juice and a pastry tower that included baked goods, jam and Honey by The Moon, which comes from the bee hives located on their rooftop.
My son enjoyed the Alderwood Smoked Salmon. I had the Traditional Eggs Benedict with a couple of modifications. I skipped the Canadian Bacon, since I don't eat meat. A substitute was offered, but I chose to just leave it off. This breakfast is typically served with potatoes, but I had the Papaya and Mango Fruit Cocktail instead.
Everything was wonderful. As you can see from the photos below, extra care is taken to present dishes that are both presented beautifully and taste delicious. Service was also excellent, which made this a satisfying and enjoyable breakfast experience.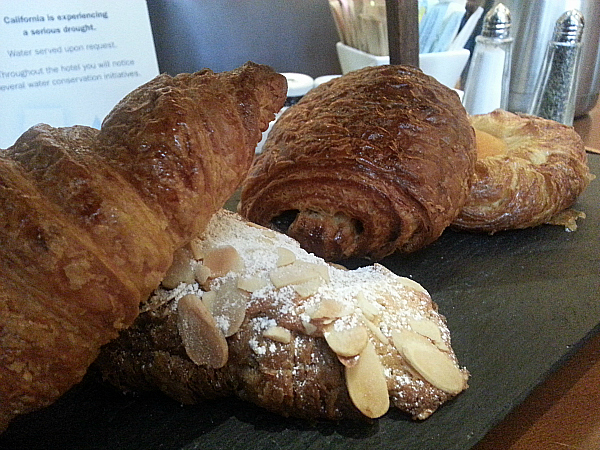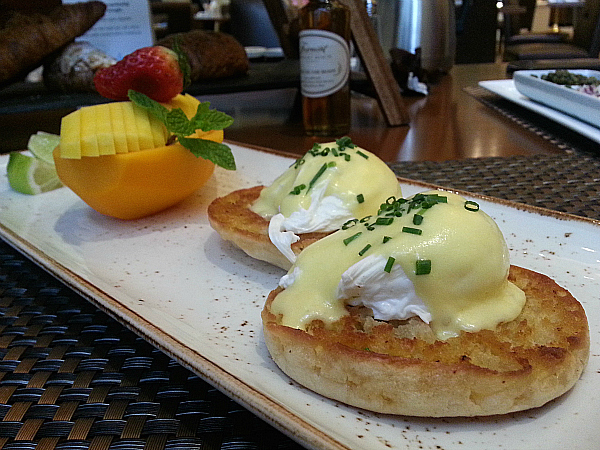 Citrus California Dining
Fairmont Hotel
4500 MacArthur Blvd.
Newport Beach, California 92660