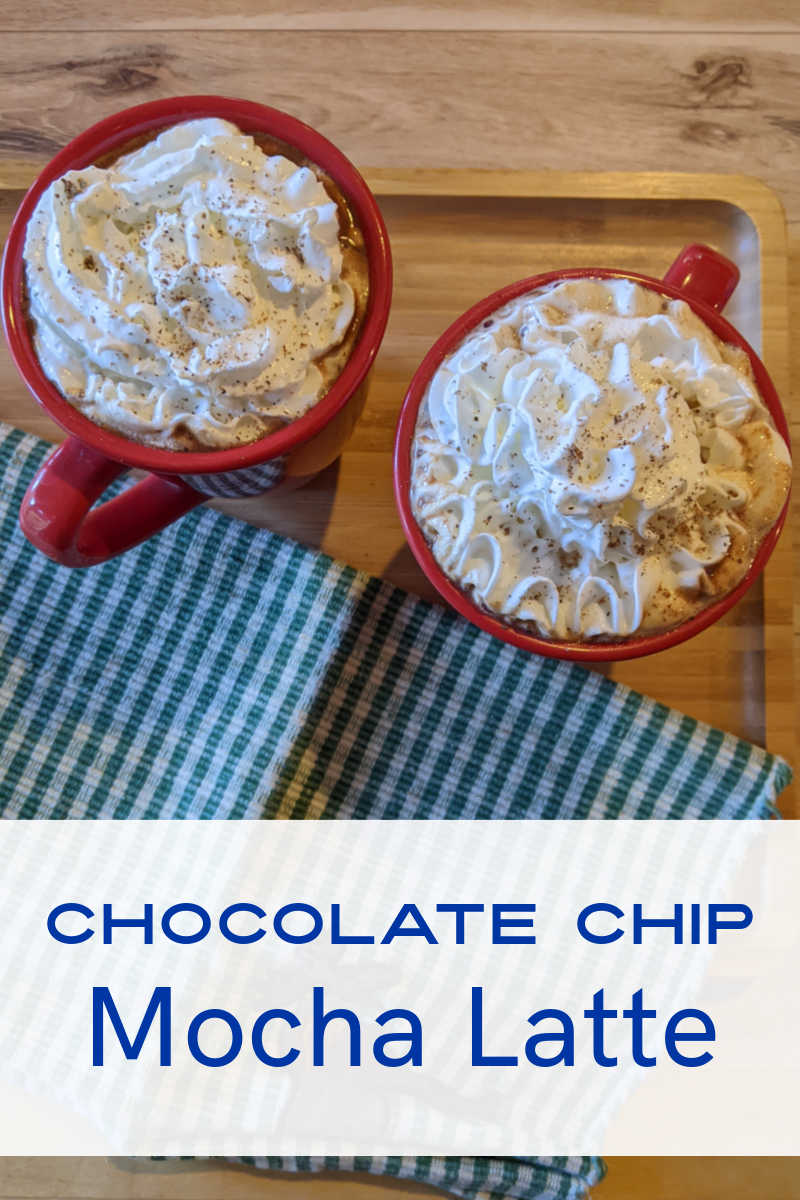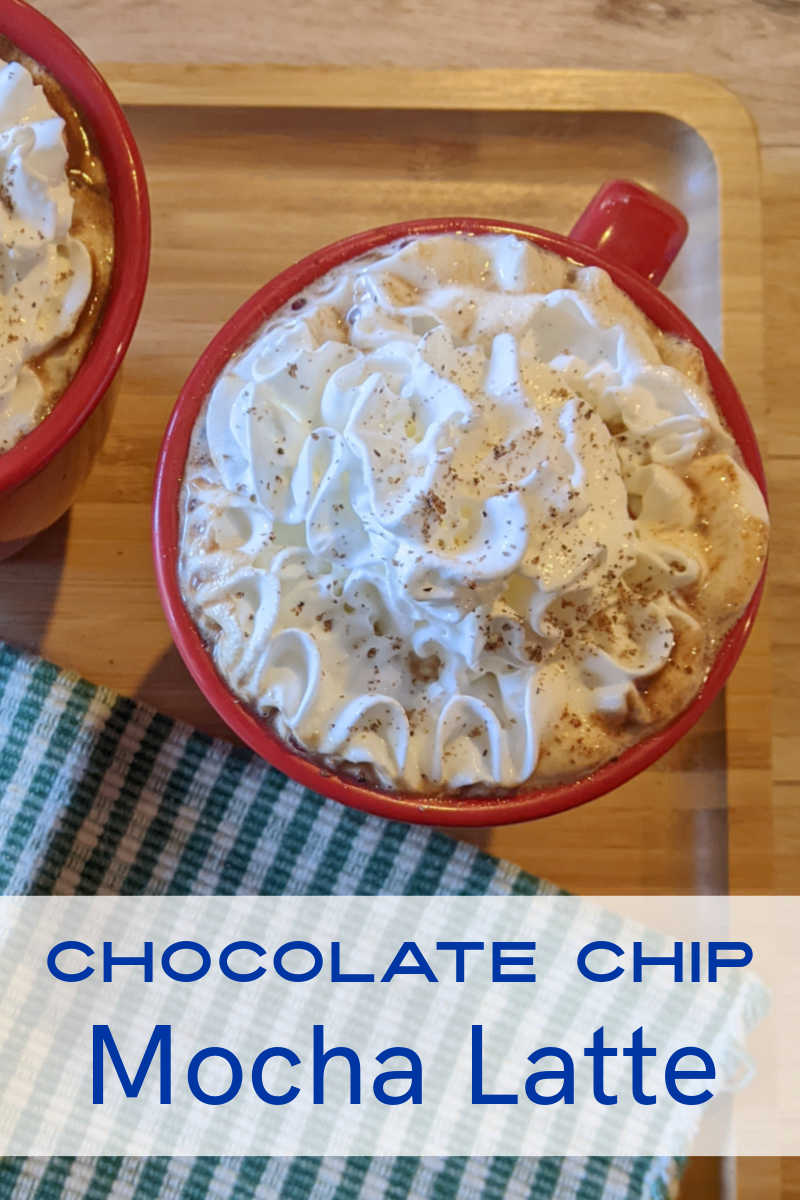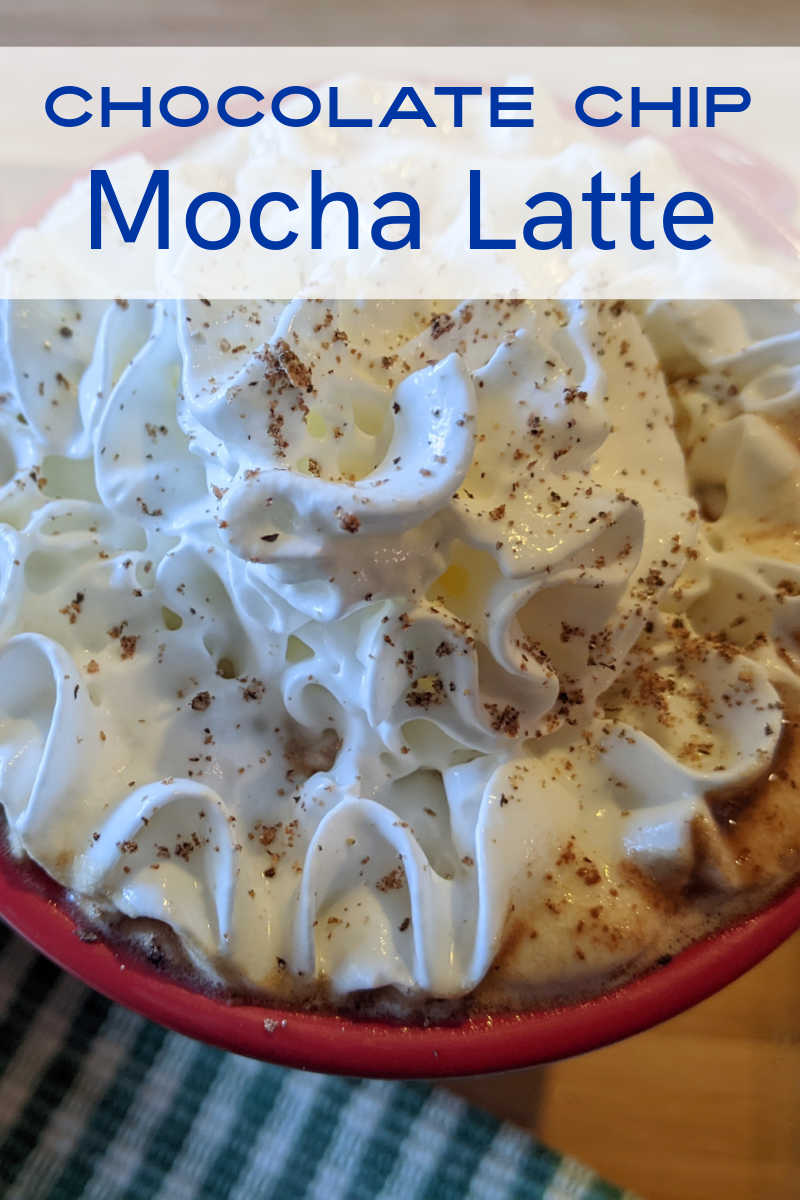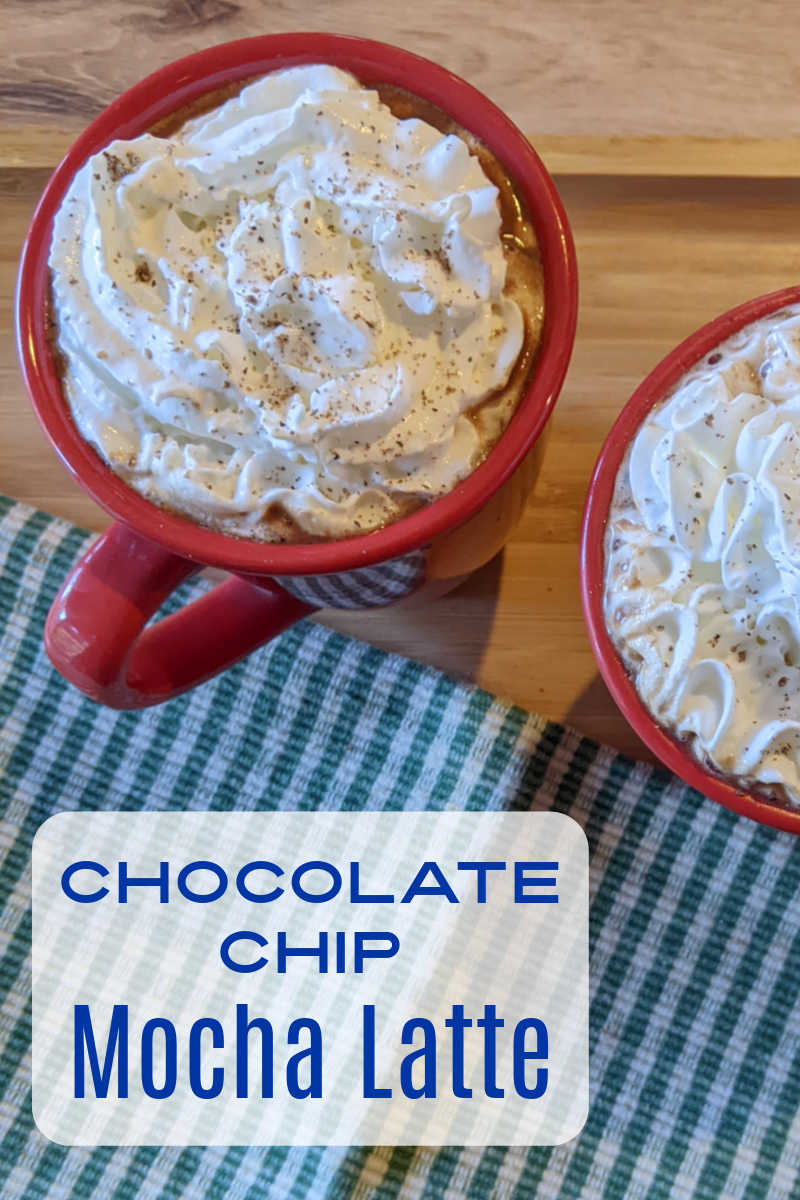 Mocha Latte Coffee Drink Made with Chocolate Chips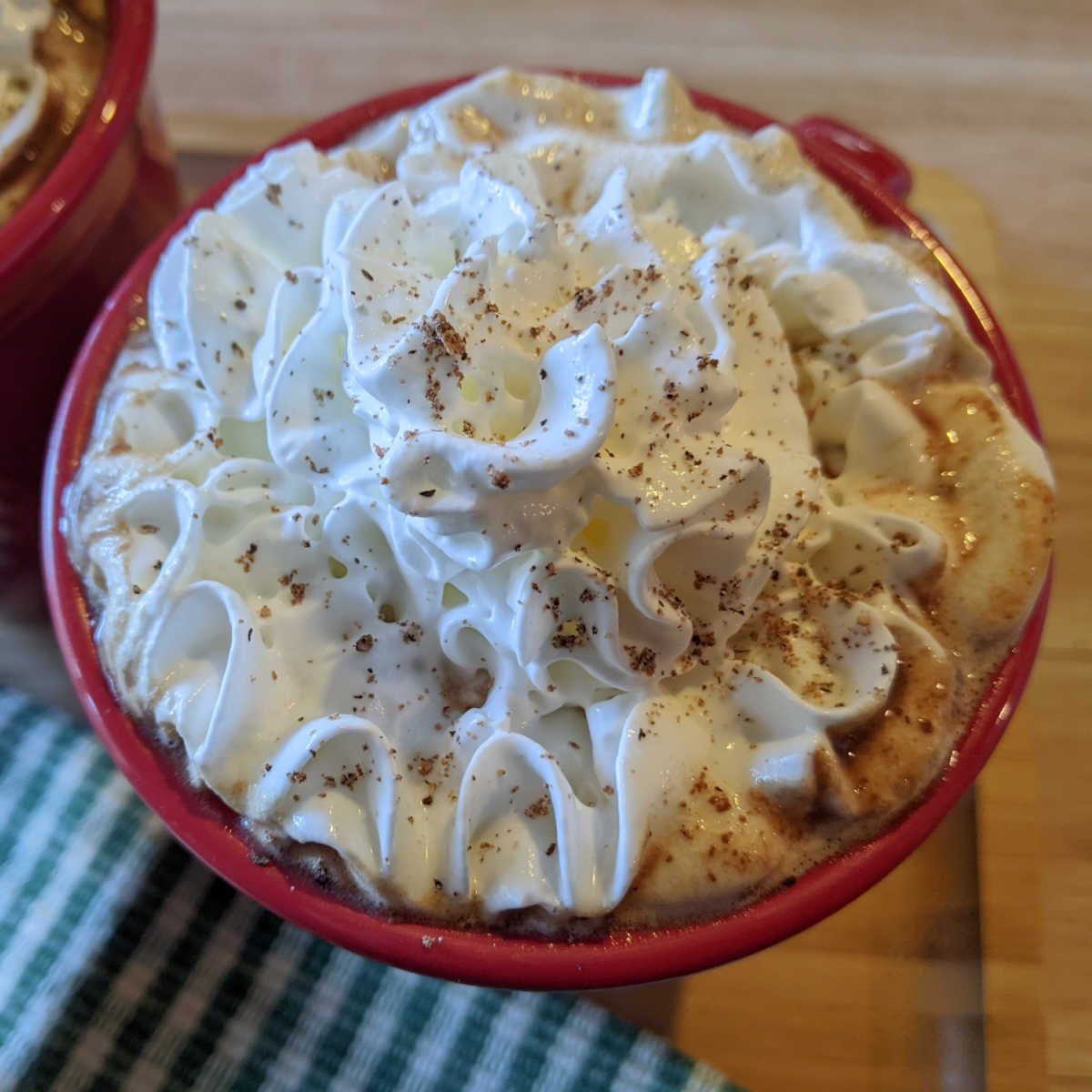 Coffee house beverages are a nice treat, but you can easily make a chocolate chip mocha latte coffee drink at home.
It doesn't take much effort at all and the ingredients are simple.
All you need are coffee, milk and chocolate chips to craft your own rich chocolate coffee beverage at home.
Whipped cream and freshly grated nutmeg are delicious on top, but the garnish is optional.
It's nice to enjoy a cup of coffee at home, but a chocolate chip mocha latte levels up the experience.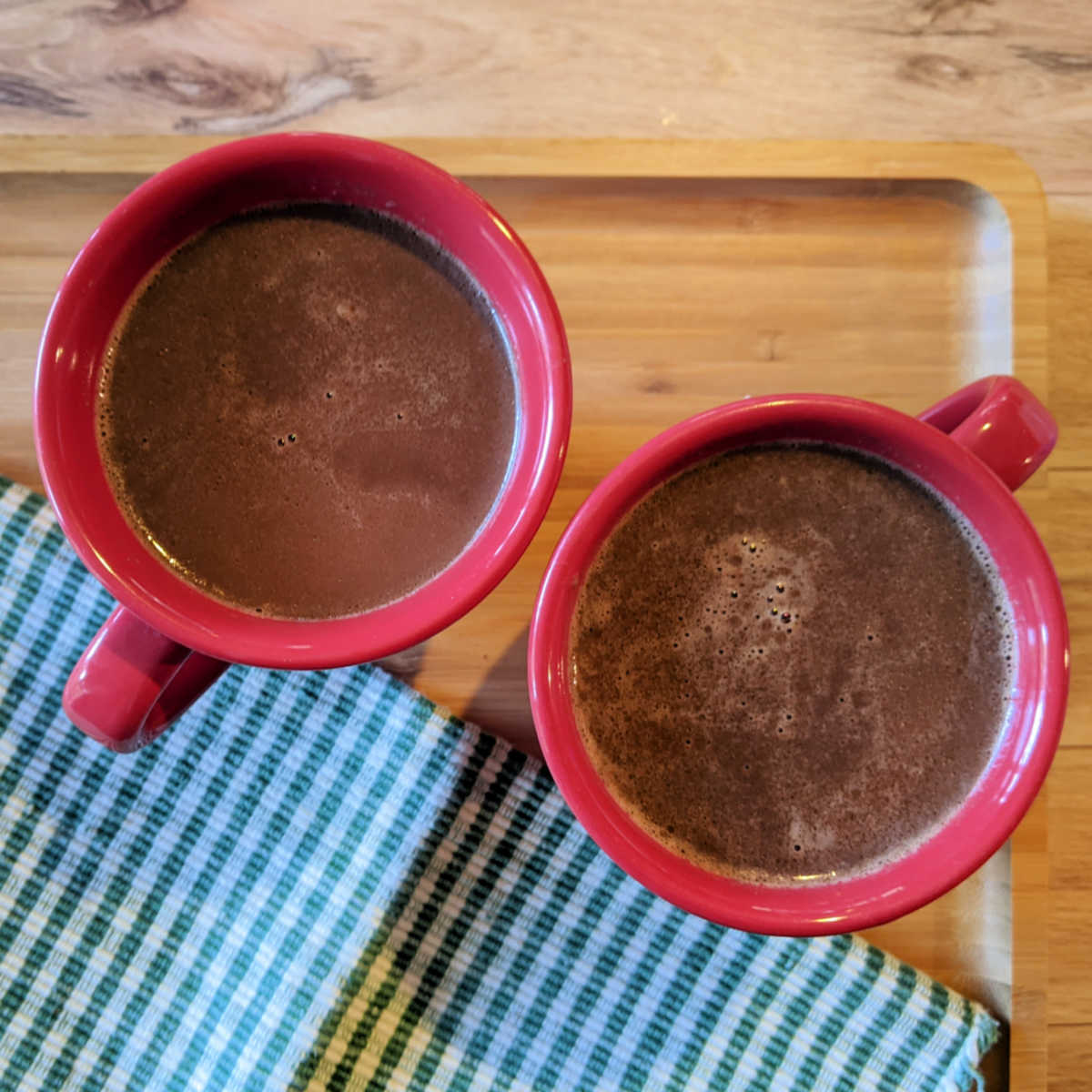 Strong Coffee
Choose a nice strong coffee, when you are making a mocha latte.
You want the coffee flavor to come through even after adding the milk.
To make strong coffee, increase the amount of coffee grounds that you are using without increasing the water.
This will make the flavor more intense, so it won't be overpowered by the milk and chocolate.
The drink is best when you can taste all of the flavors together.
If you want your coffee with extra caffeine, I recommend Death Wish highly caffeinated coffee.
Chocolate Chips
Milk chocolate chips are my first choice for a mocha latte, since they have a smooth and creamy taste.
This time I used Hershey's Gluten Free Milk Chocolate Chips, but another brand could be good, too.
What Kind of Milk for A Mocha Latte?
You can use the milk of your choice, when you make this latte.
I used a regular fat free milk for mine, since that's what I had in the house.
The chocolate chips add a richness and creaminess, so it isn't necessary to use half and half for this beverage.
You can, if you'd like.
However, fat free milk will still give you a rich tasting mocha.
Whipped Cream
Whip your own heavy cream or squirt your whipped cream out of a can.
Either way, this is a good choice as a topping for a mocha latte.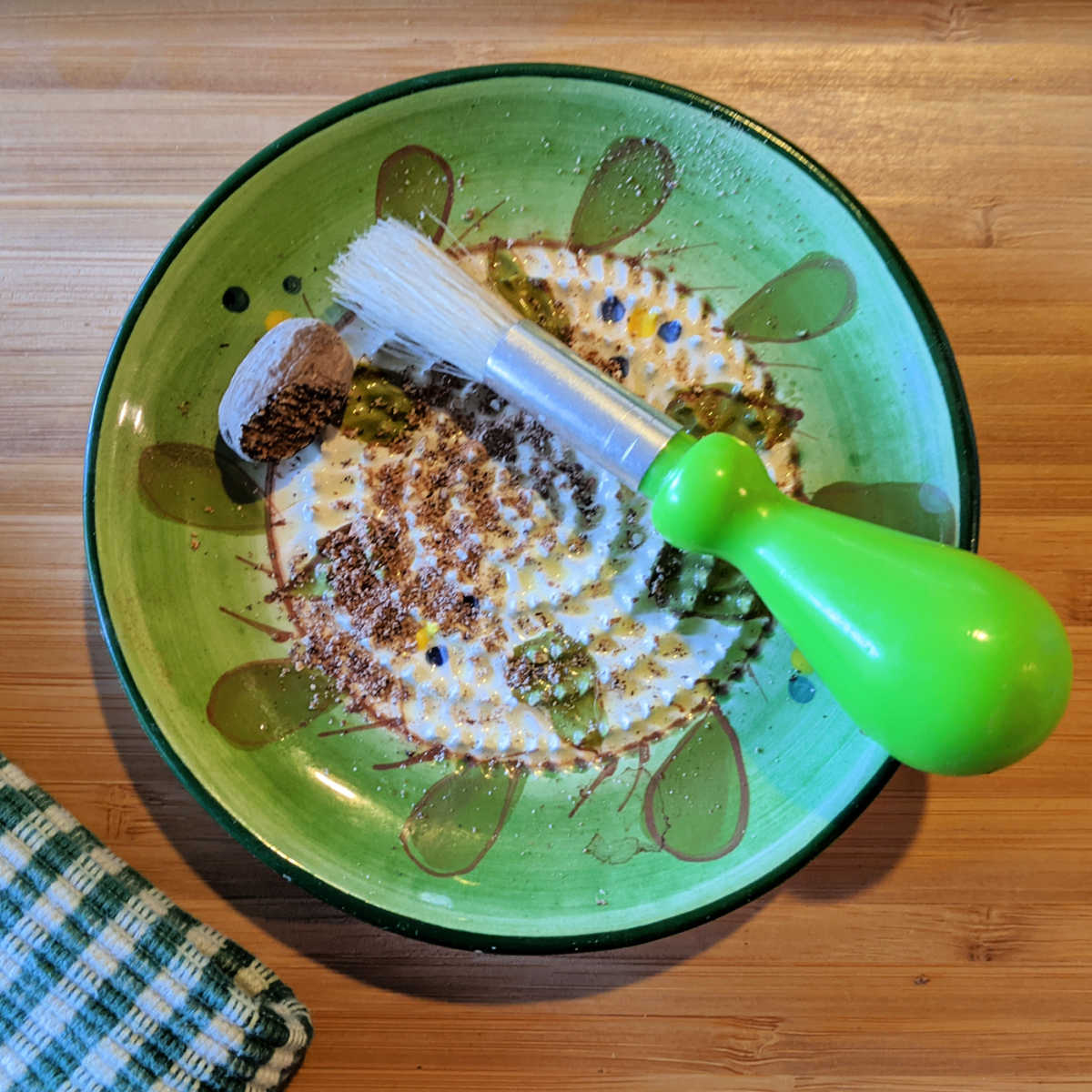 Nutmeg
A sprinkle of freshly ground nutmeg doesn't take much effort, but adds a nice touch of flavor and is pretty on top of your warm coffee drink.
Nutmeg is one of those spices that loses it's flavor quickly after it is ground, so I prefer buying whole nutmeg for fresh flavor.
I use a grinding plate to quickly and easily grind just what I need.
This little plate has spiky ridges on the bottom, so I rub the whole nutmeg back and forth on it to grate the spice.
Then I use the brush to 'dust' it on top of my coffee drink.
Clean up is a breeze and it doesn't take long at all to get the wonderful flavor and aroma of freshly ground nutmeg.
They say the grater can also be used for garlic, but I have only used mine for nutmeg and cinnamon sticks.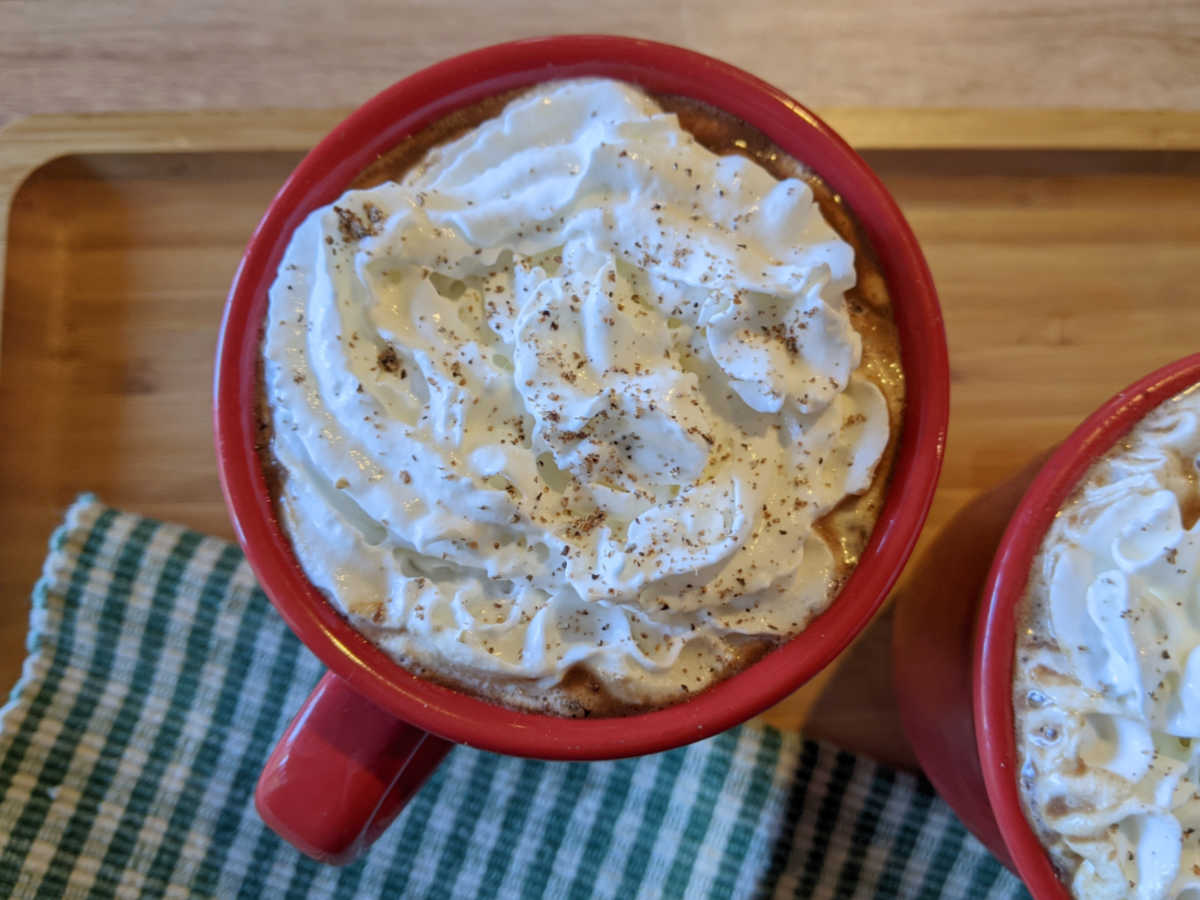 Prep. Time: 10 minutes
Yield: 2 Servings
Ingredients
2 cups Brewed Coffee, strong
1 cup milk
1/2 cup Chocolate Chips
Optional Garnish
Whipped Cream
Nutmeg
Supplies
Coffee Maker
Measuring Cup
Saucepan
Whisk
Coffee Mugs
Instructions
1) Brew strong coffee by your preferred method – French press, pour over, drip …
2) Measure the milk into a saucepan.
3) Set stove to medium low to bring the milk to a simmer. Don't rush it and increase the heat, which can cause scorching.
4) Remove from heat and add chocolate chips. Whisk until the chocolate is melted and fully incorporated into the milk.
5) Pour coffee into mugs and then add the chocolate chip milk.
6) Top with whipped cream and freshly ground nutmeg.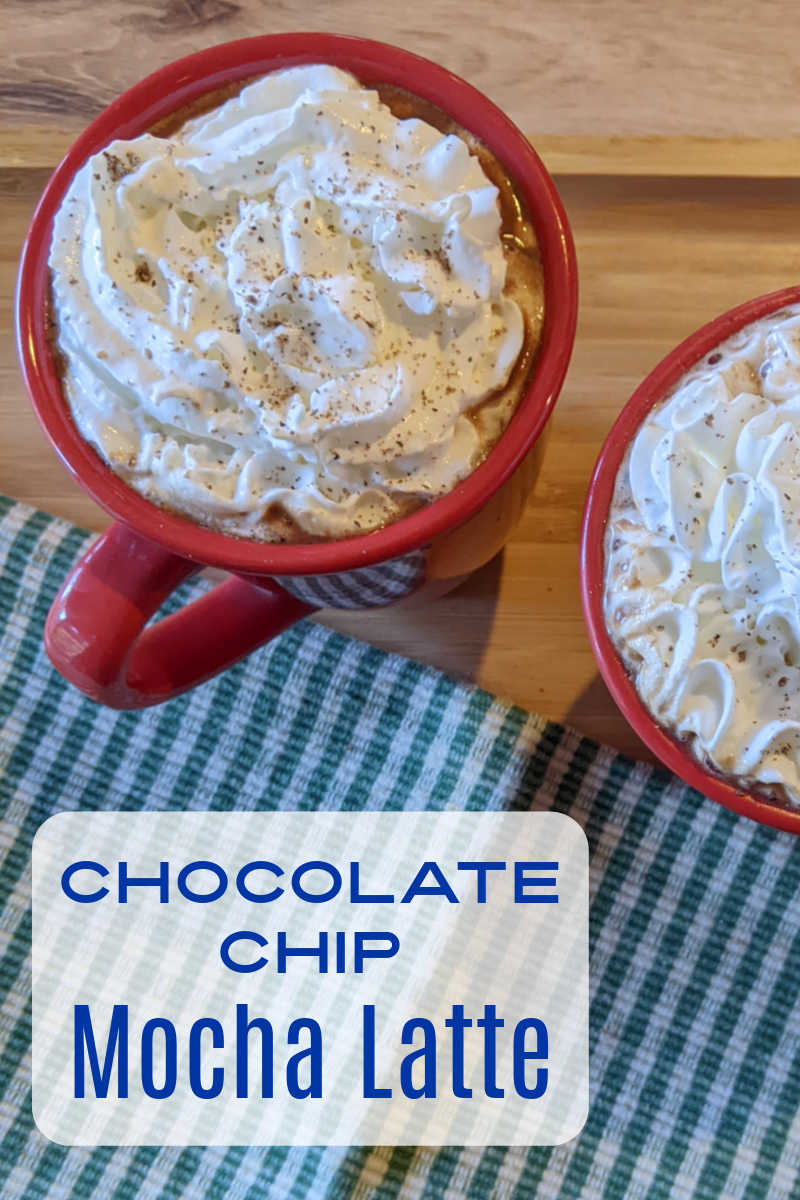 More from Mama Likes To Cook
Check out my vegetarian recipes, so you can get more great ideas for baking, cooking, blending and juicing.
Coffee Drink Recipes
Coffee Food Recipes
Chocolate Chip Recipes
Hot Chocolate Recipes
Shop Now
For a beautiful assortment of kitchen necessities and food gifts for the whole family, check out the current deals at these online stores.
Are you ready to have some delicious fun in the kitchen?