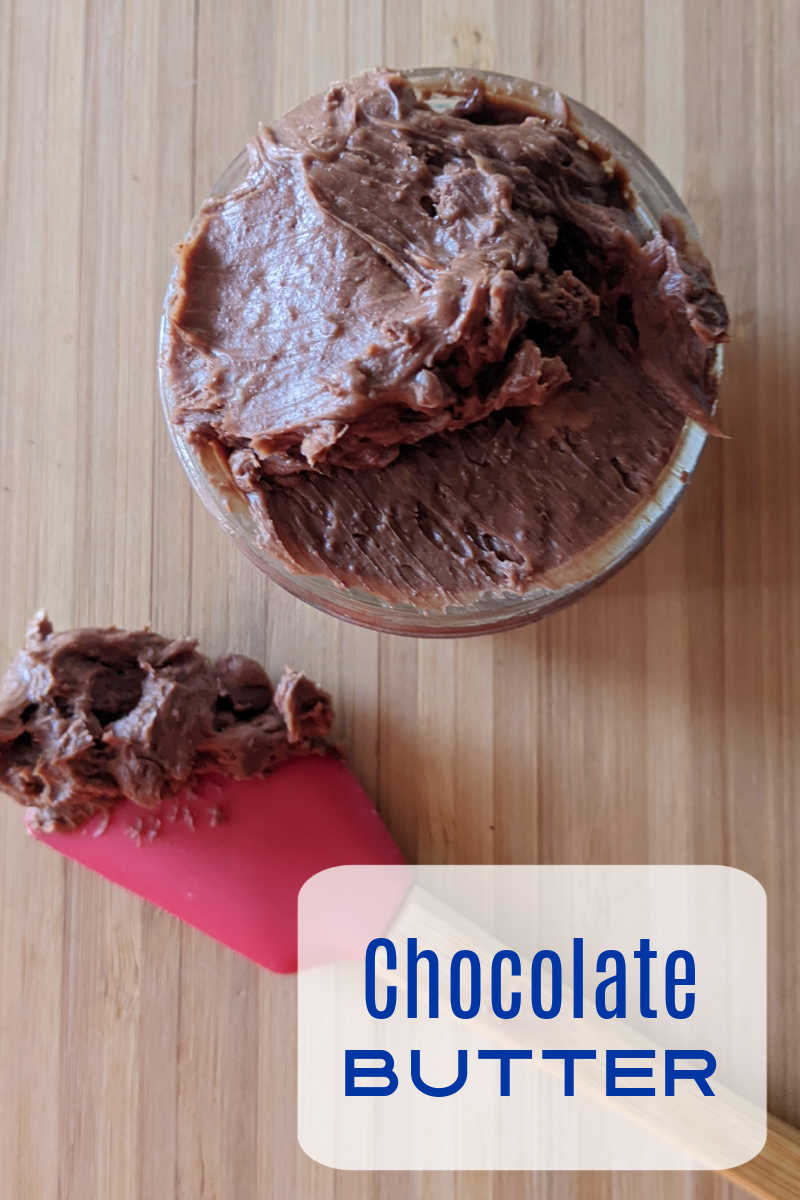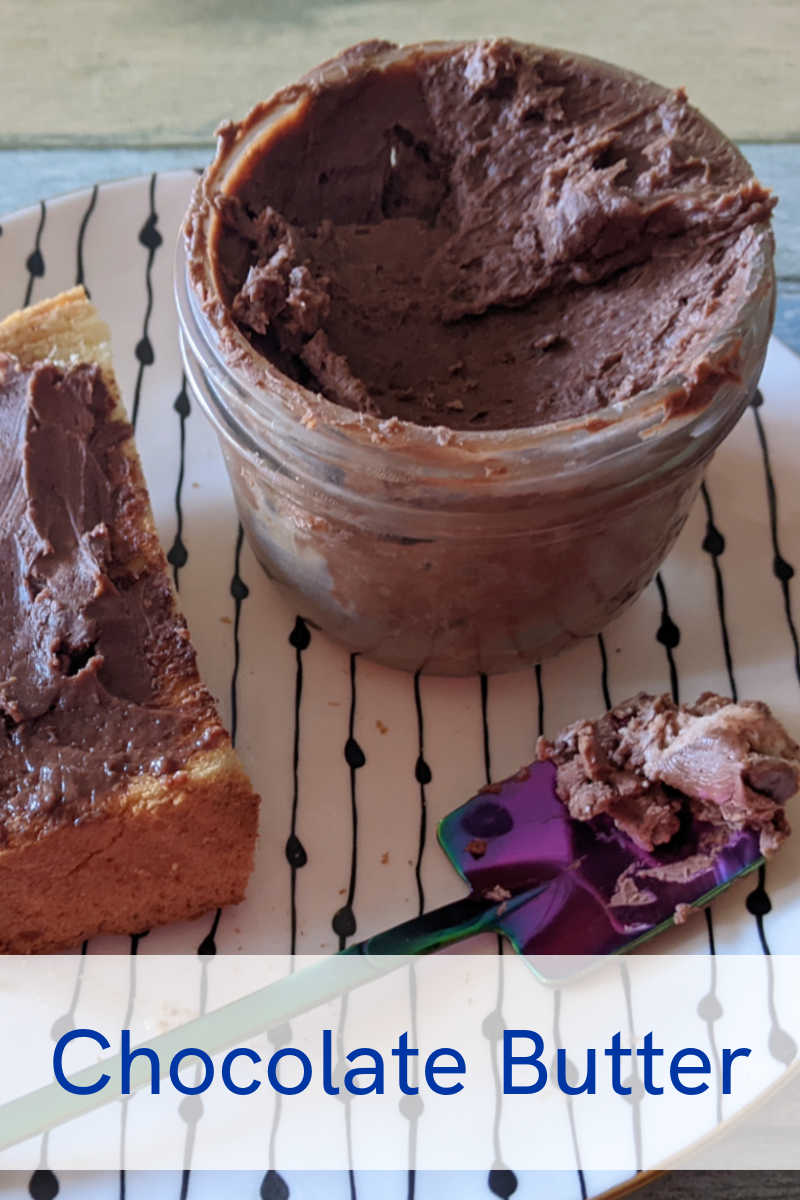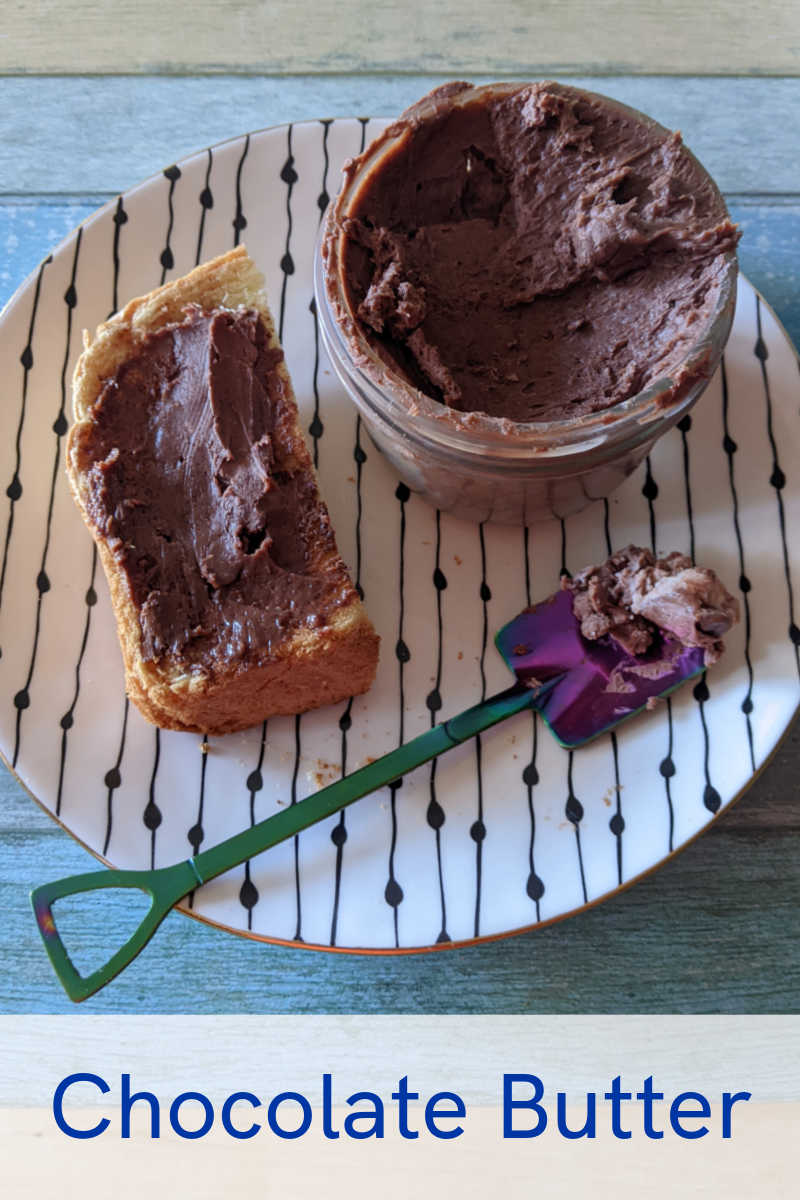 Creamy Chocolate Butter for Toast, Biscuits & Croissants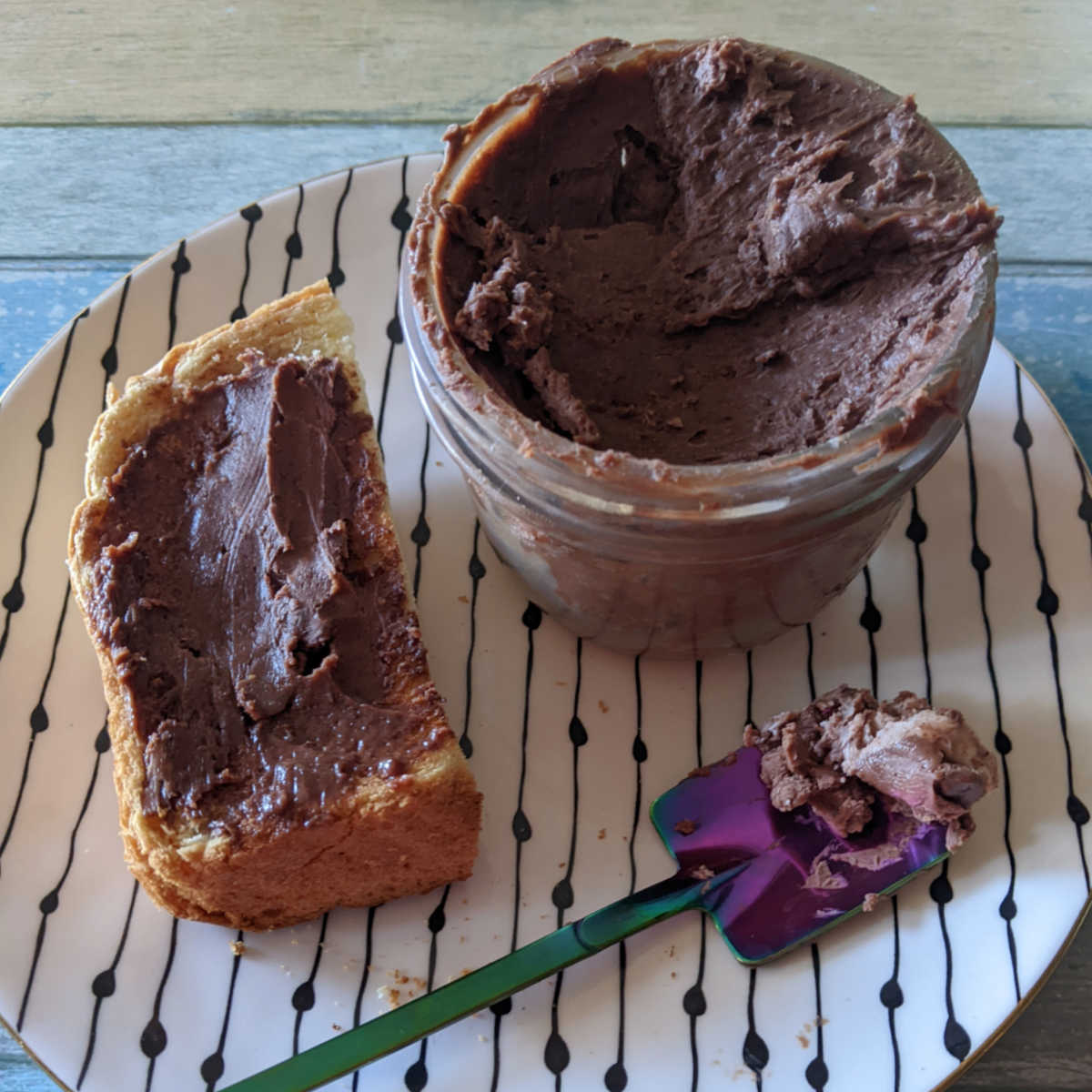 Butter is great, but homemade chocolate butter is a creamy and delicious way to elevate your toast, biscuits, croissants and more.
It can be used just like butter, but it has the taste of rich chocolate while still having the creamy texture of butter.
You may be tempted to serve yourself a heaping spoonful, like you might do with a jar of peanut butter.
But this is butter, not peanut butter.
A little goes a long way and it is tastes amazing!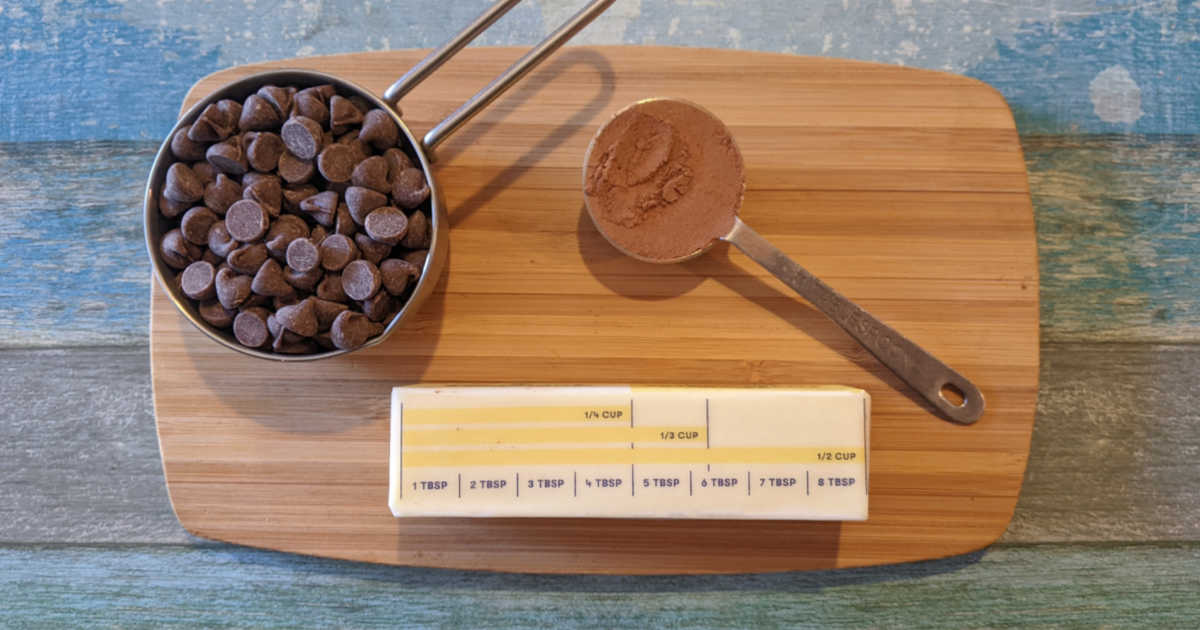 Butter: Salted or Unsalted?
When you are shopping for butter, there are two basic types to choose from – salted and unsalted.
I usually buy unsalted, since many baking recipes require unsalted butter.
And when it comes to baking, it is a science and things can go very wrong if you make the wrong substitution.
This recipe can be made with either salted or unsalted butter.
However, if you are using an unsalted stick, add a pinch of salt.
The salt acts as a flavor enhancer and preservative.
Chocolate Chips
At my house, chocolate chips are a pantry staple, so we always have some on hand.
Most of the 'regular' brand semi-sweet or milk chocolate chips will melt well, when you use them in this recipe.
An off brand bag of chips or something for a special diet may be made with different ingredients that don't melt well.
This time I used Hershey's Gluten Free Milk Chocolate Chips and they were great, so they didn't change up the formula much to make it safe for those who are gluten intolerant.
I haven't found a sugar free band that tastes and melts the way I want it to, but there may be some.
If you are using a brand that you aren't familiar with, you'll want to make sure it's going to melt properly.
Creamy chocolate that doesn't leave a gritty texture in the butter is the goal for this recipe.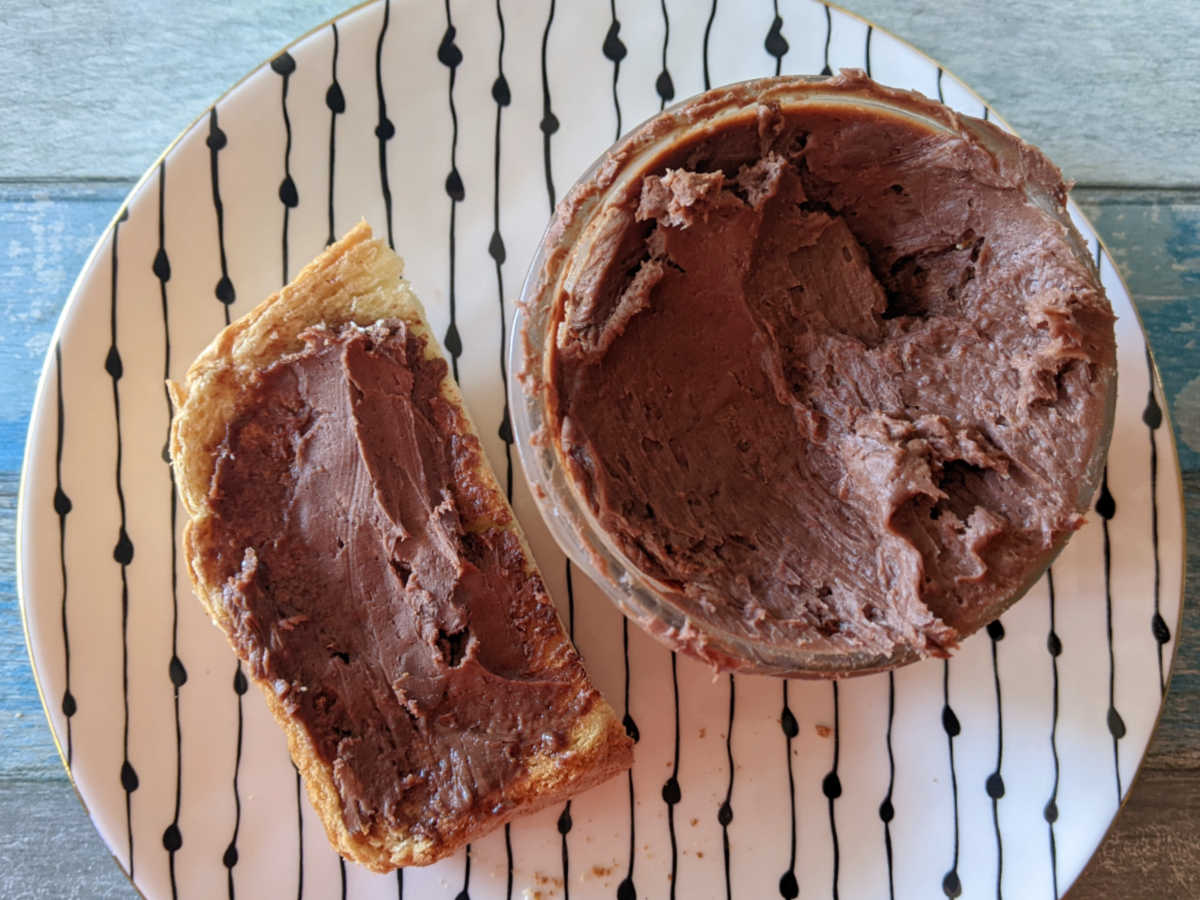 Cocoa Powder
This recipe is made with cocoa powder, not chocolate milk mix which has sugar and other ingredients added.
Cocoa powder should have just cocoa powder in the ingredient list, not dairy, sugar or other additives.
If you have cacao powder, it can be used as a substitute for cocoa powder in this recipe.
Cacao powder is processed at lower temperatures, but is very similar to cocoa powder.
A Jar of Butter or a Stick of Butter?
The easiest way to store and serve your chocolate butter is in a small mason jar.
If you'd like to make this into a stick of chocolate butter, you can do that, too.
Scoop the chocolate butter onto a piece of parchment paper and roll it into a log shape before wrapping it tightly to refrigerate.
Or you can use a silicone butter mold to form an actual squared edge stick shape.
As with plain butter, chocolate butter is easiest to spread at room temperature.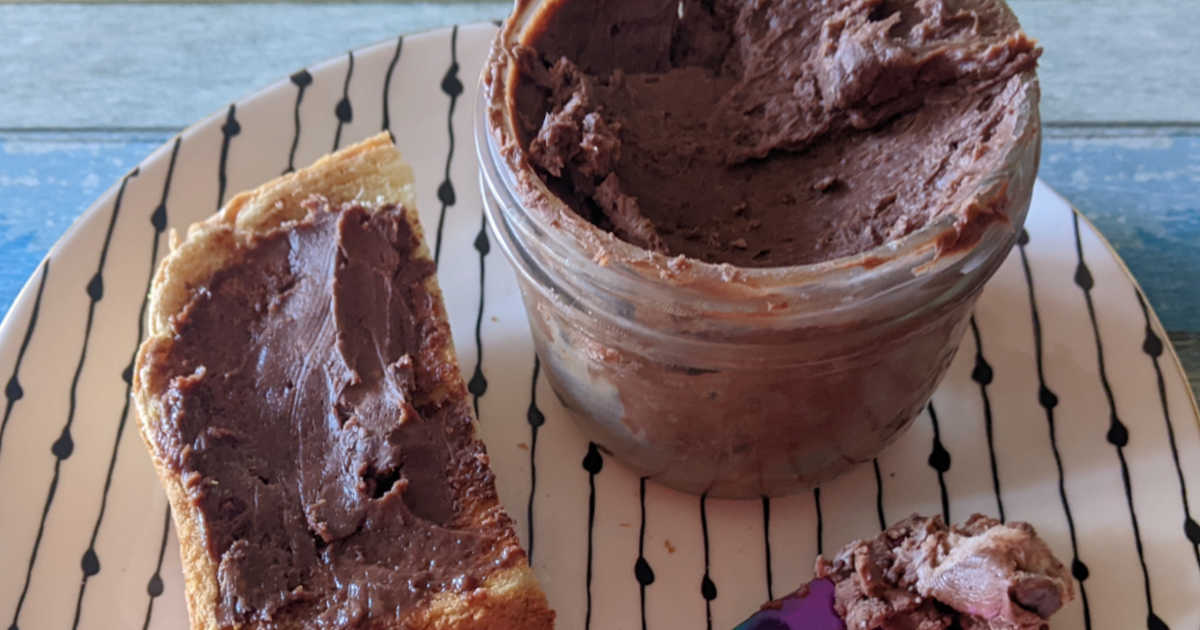 Chocolate Butter Recipe
Prep. Time: 10 minutes
Cook Time: 1 minute
Yield: 6-8 servings
Ingredients
1 stick ( ½ cup) Salted Butter (or Unsalted Butter + pinch of salt), room temperature
1/2 cup Chocolate Chips
1 T Cocoa Powder
Supplies
Measuring Cup
Measuring Spoon
Mixer
Microwave Safe Plate
Mason Jars to hold butter or parchment paper to roll butter or silicone butter mold
Optional to Serve
Very Cute Stainless Steel Shovel Spoon
Instructions
1) Place butter in mixer and mix, so that it becomes creamy.
2) Melt the chocolate chips in your microwave for 30 to 45 seconds, so they become soft. The chips don't need to be completely liquified and hot, but should be soft enough to mix into the butter easily.
3) Add the melted chocolate chips and cocoa powder to the mixing bowl. Mix until the chocolate is completely incorporated into the butter. You'll probably need to scrape down the sides a couple of times.
4) Transfer the chocolate butter to a mason jar or other container. Alternatively, you can use a silicone butter mold to make a stick or roll it in parchment to make a butter log.
5) Serve immediately or store the butter in an airtight container in the refrigerator.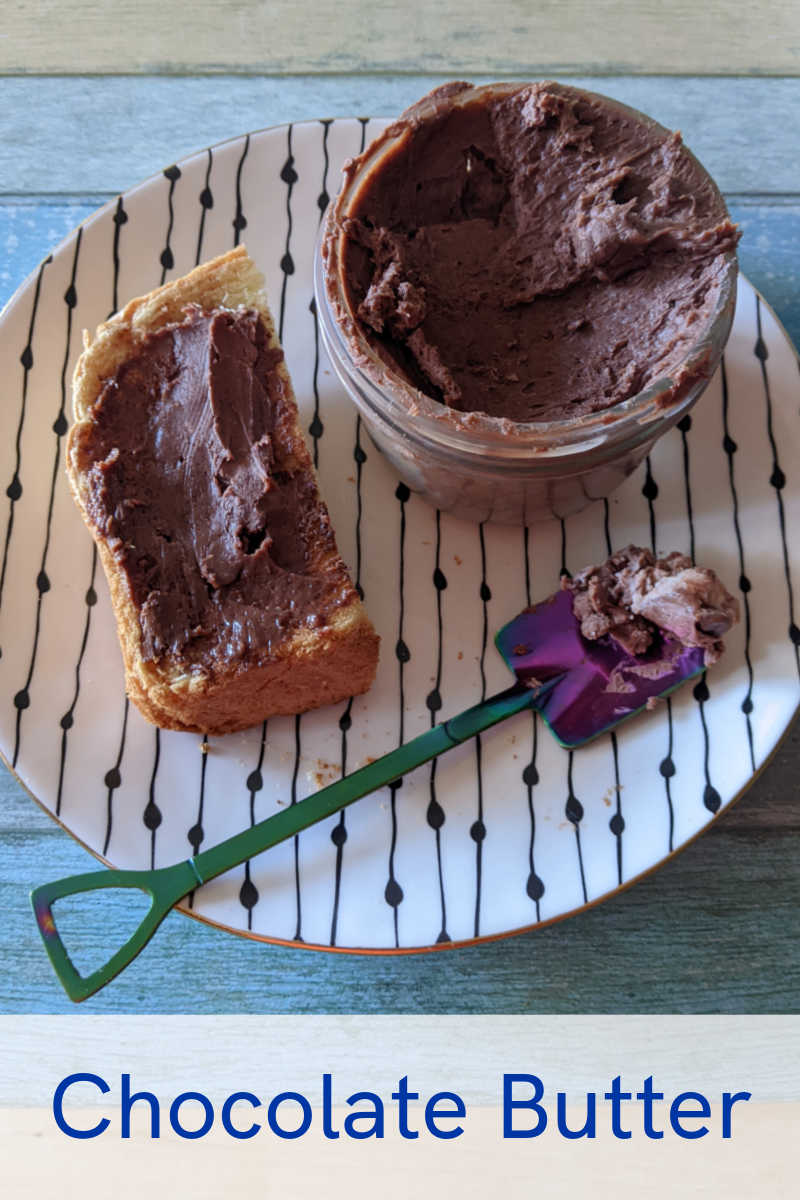 More from Mama Likes To Cook
Check out my vegetarian recipes, so you can get more great ideas for baking, cooking, blending and juicing.
Butter Recipes
Chocolate Chip Recipes
Shop Now
For a beautiful assortment of kitchen necessities and food gifts for the whole family, check out the current deals at these online stores.
Are you ready to have some delicious fun in the kitchen?