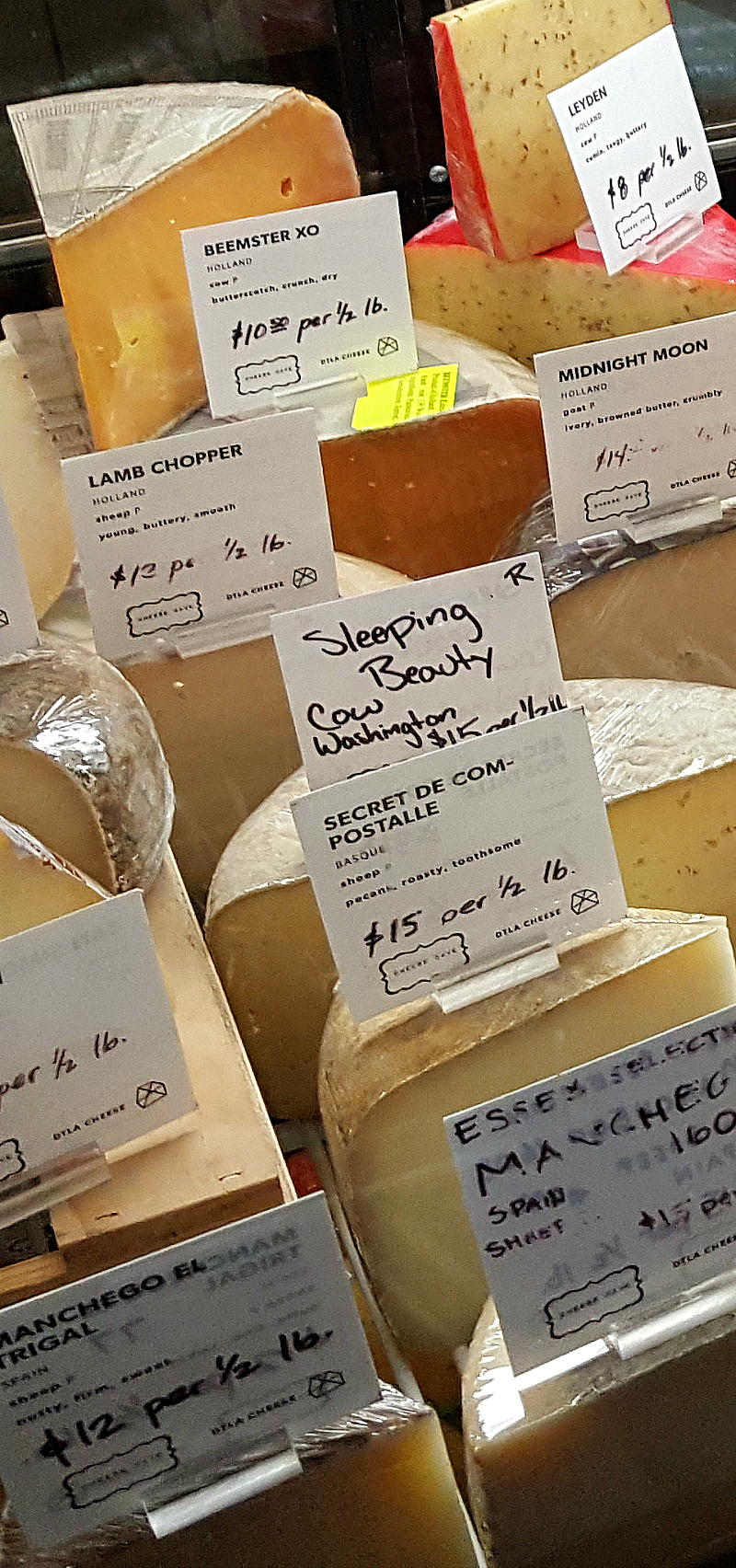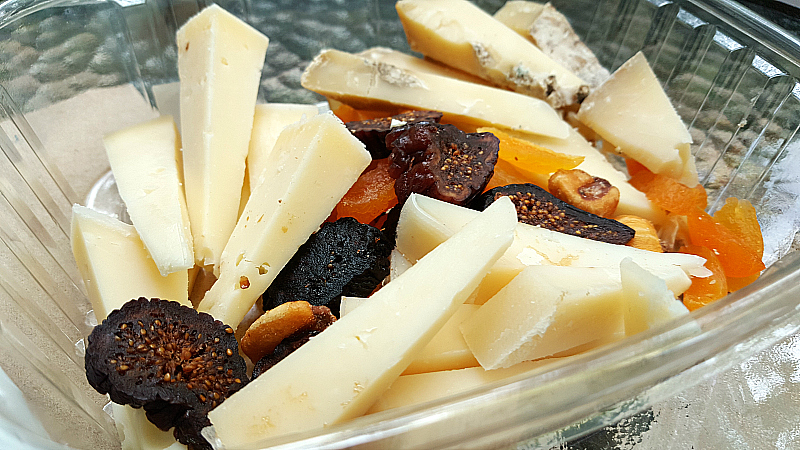 Of course, I had to visit the Claremont Cheese Cave. How could I resist stepping into a shop with such a delicious name?
Cheese Cave is a full service cheese shop in Claremont Village. They offer cheese platter snack packs and sandwiches that you can eat there and a whole lot of tasty goodness that you can purchase to take home with you.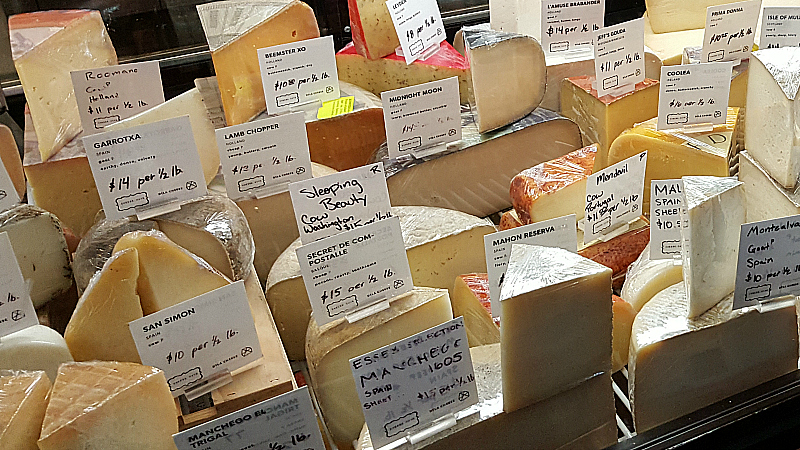 I always have a hard time narrowing down my cheese choices, so the snack pack was a great option for me.
It included three types of cheese, dried fruit, corn nuts and crackers. I skipped the optional add-ons for olives and charcuterie.
They labeled the cheeses, so I'd know what was what. It's a great size for two people to share.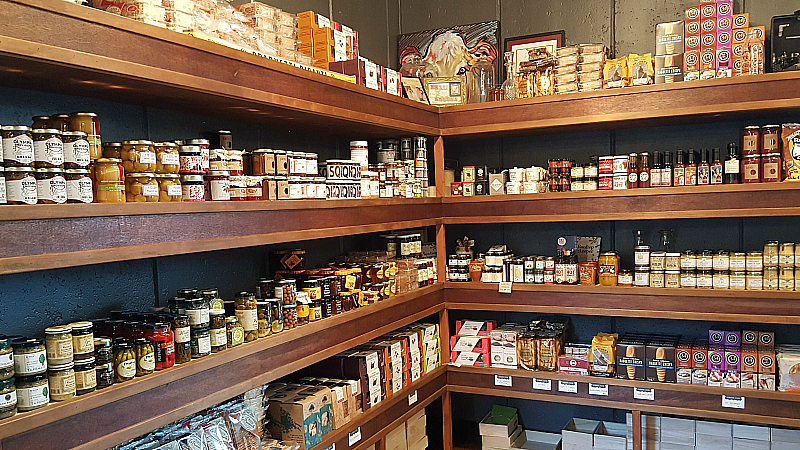 They also have a huge selection of gourmet foods, the kinds of things that pair well with cheese. There were olives, jam, jelly, honey, hot sauce, crackers, olive oil and balsamic vinegar.
Kitchen accessories and foodie gifts were also available. It would be fun to put together a gift basket with goodies from Cheese Cave.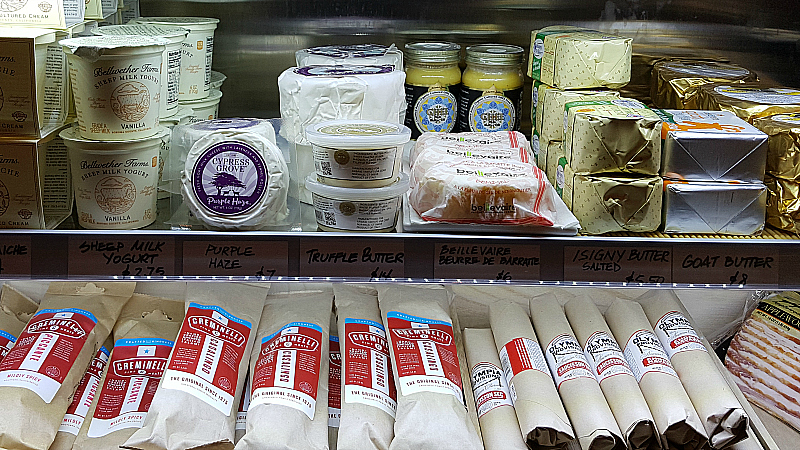 There were hard cheeses and soft cheeses from the US and elsewhere in the world. Employees were familiar with the flavor profiles and able to answer my questions.
In addition to my snack pack, I bought some local Southern California fresh mozzarella that was really good.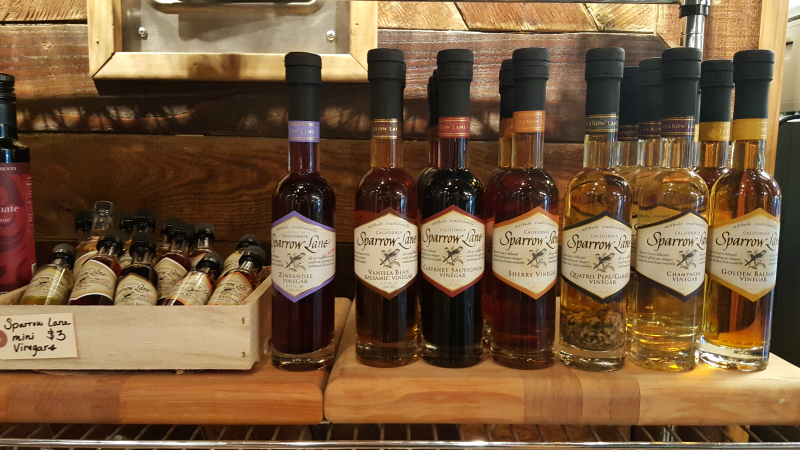 Cheese Cave is a great place to visit before going on a picnic or having a party.
They seemed to have a little bit of everything. You can stop in for lunch or just to shop.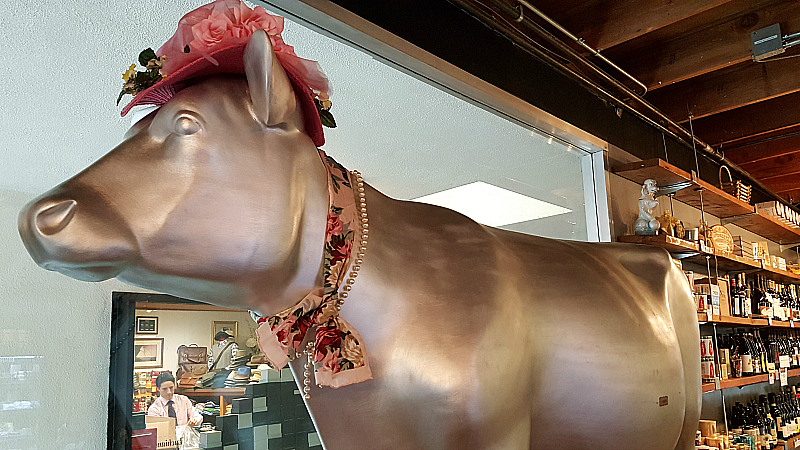 Cheese Cave
Claremont Village
325 Yale Ave
Claremont, CA 91711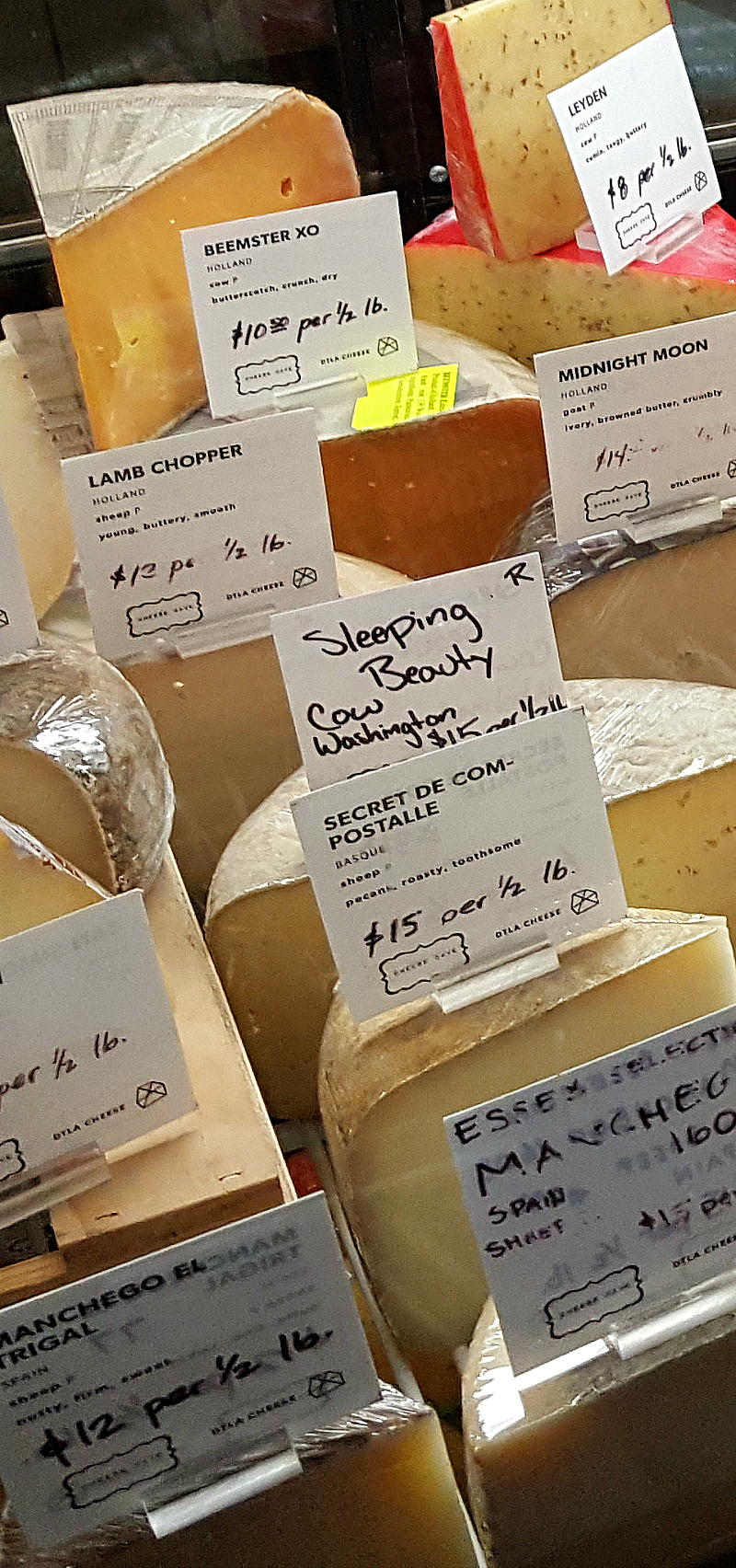 Check out my other food travel articles, so you can plan your next adventure. Then, take advantage of these Claremont hotel deals.