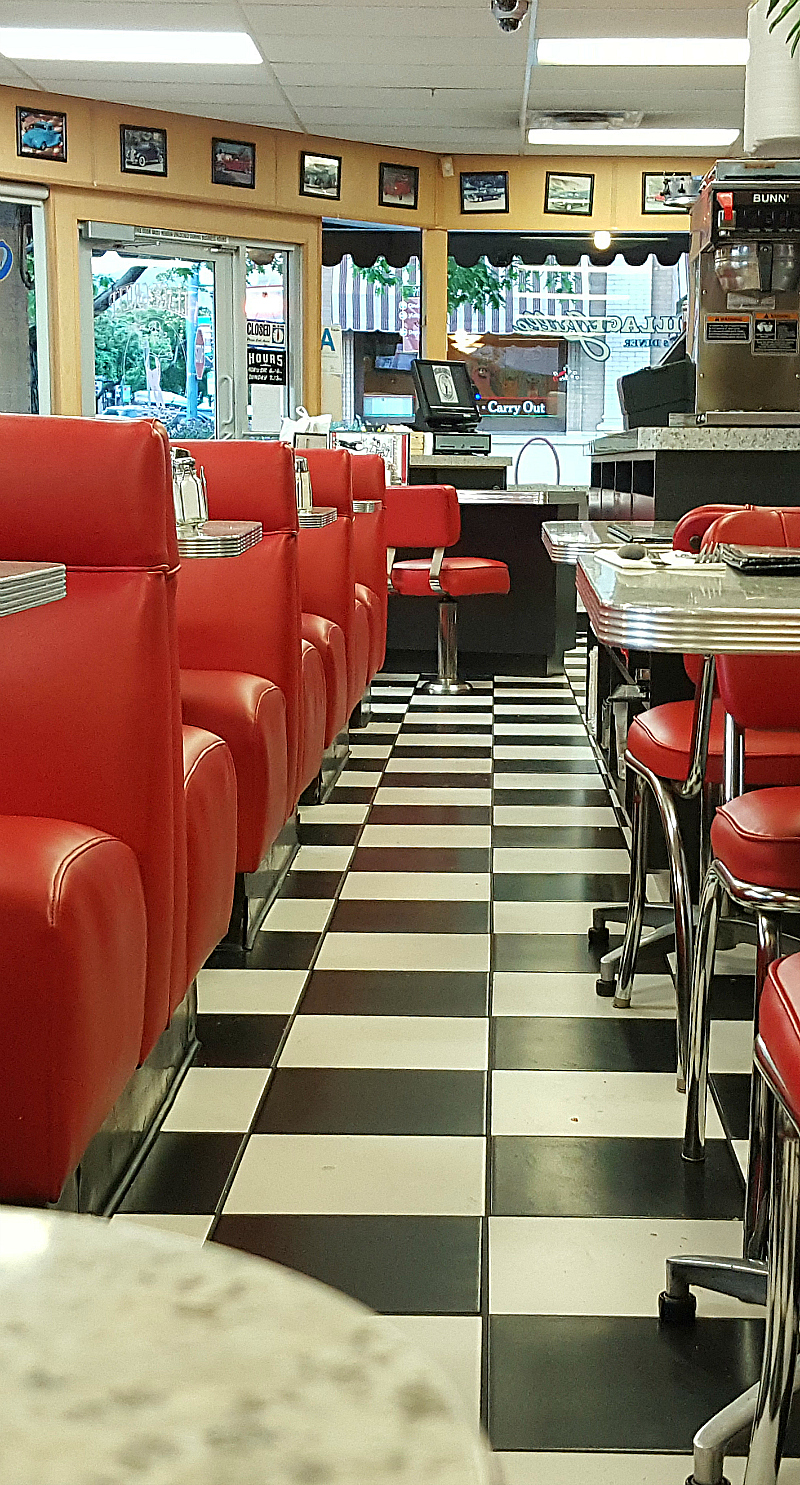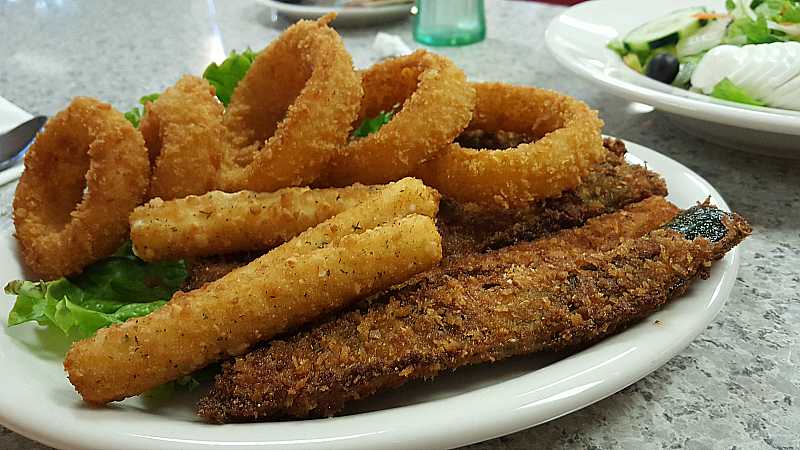 I love a good diner, but not all diners are created equal. Fortunately, the Village Grille in Claremont is the real deal.
This authentic 50's diner first opened it's doors in Claremont in 1949. They're obviously doing it right, since they are are still in business and still thriving.
I was looking for a comfortable restaurant with comfort food and that's exactly what I found.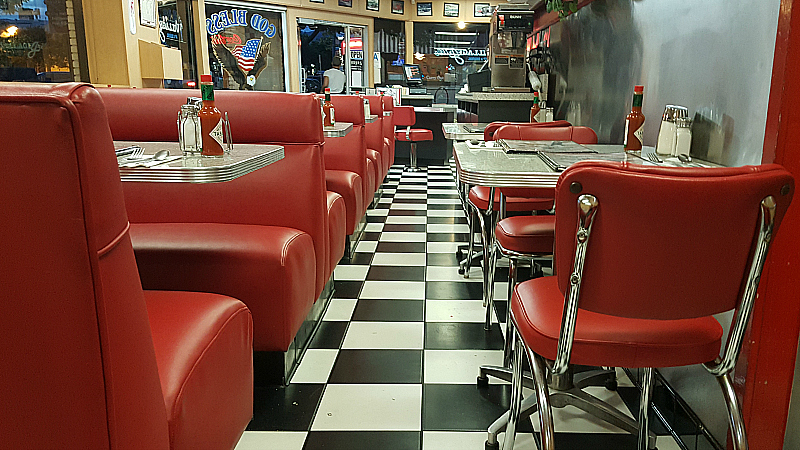 The diner is open for breakfast, lunch and dinner. Breakfast is served anytime. I was there for dinner just before closing and had a hard time deciding between pancakes and a salad. The salad won.
The salad was just $5.99, so I expected it to be small and also ordered an appetizer sampler. It ended up being large and quite filling with mixed lettuce, beets, carrots and a hard boiled egg.
I finished off the salad and tried one of each of the apps before having them boxed up to take home. The deep fried zucchini was especially good.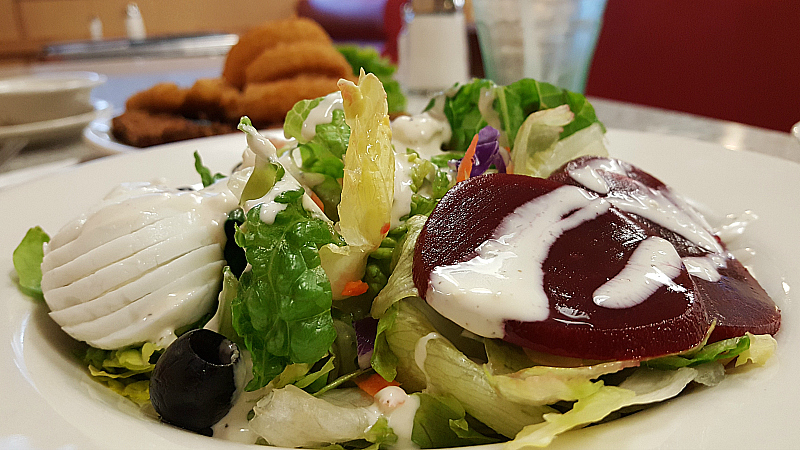 Service was good. The decor is fun. Prices are low. It's a good choice for both kids and adults.
The Village Grille is a great spot for a meal or a milkshake. Next time, I'll save room for a milkshake…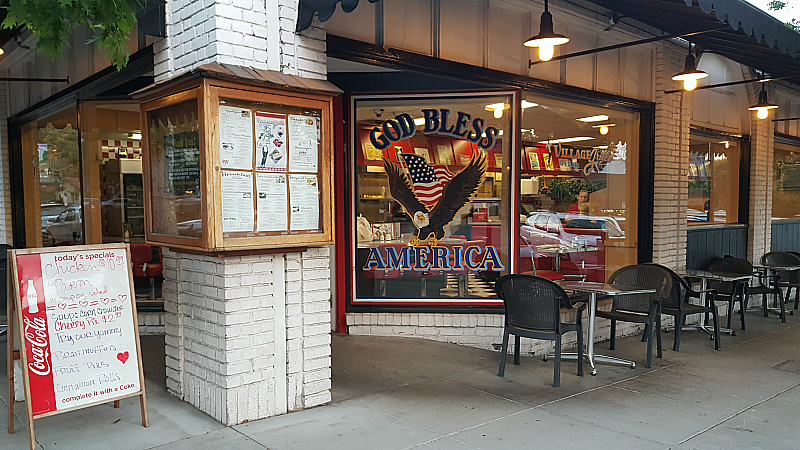 The Village Grille
Claremont Village
148 Yale Ave
Claremont, CA 91711

>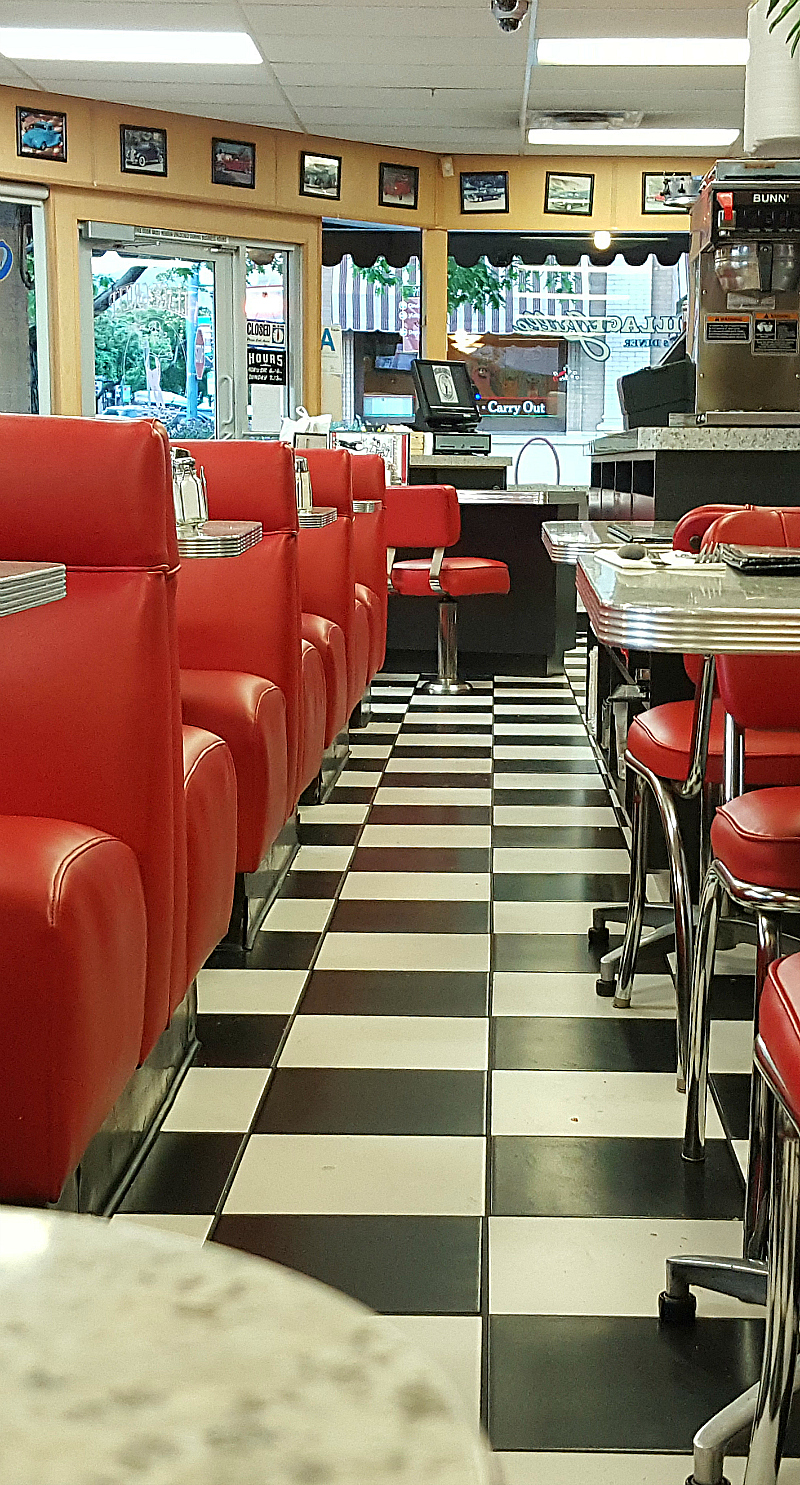 Check out my other food travel articles, so you can plan your next adventure. Then, take advantage of these Claremont hotel deals.