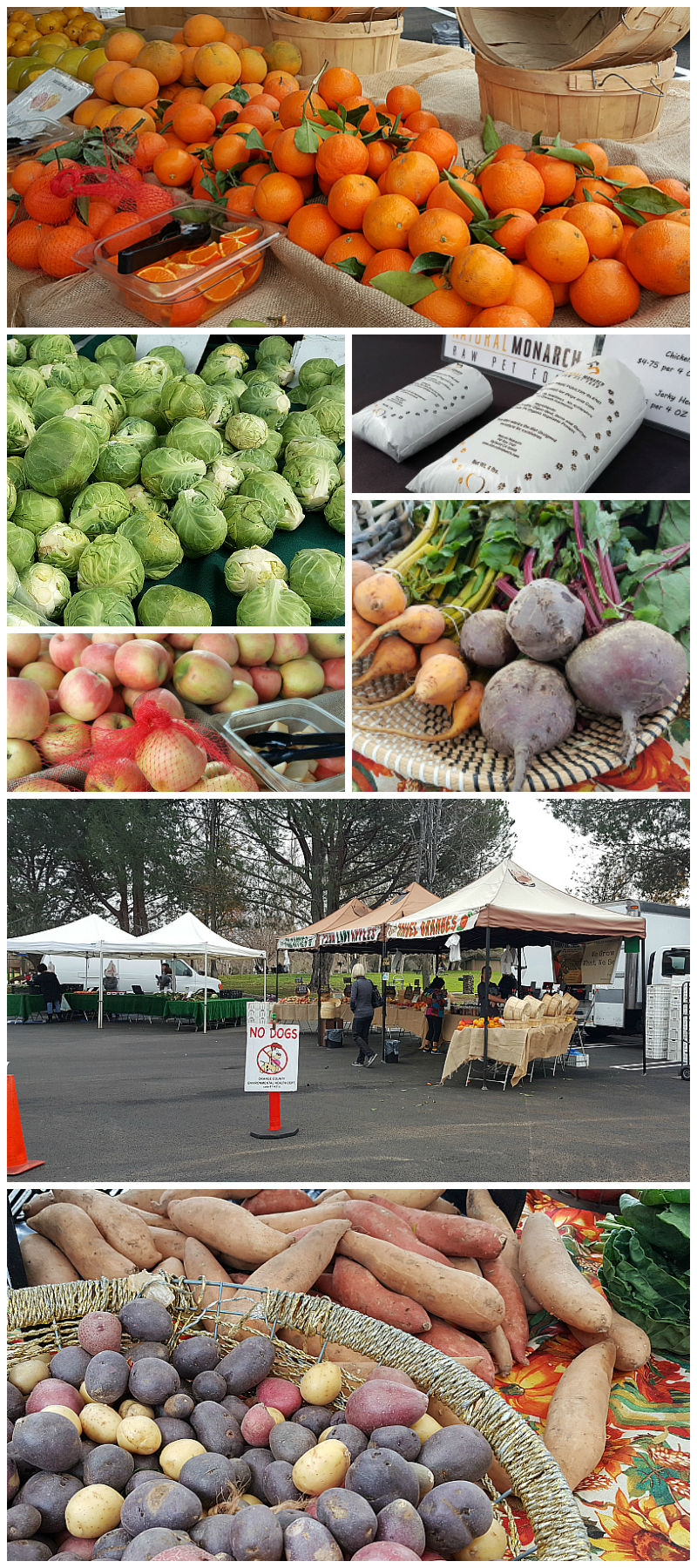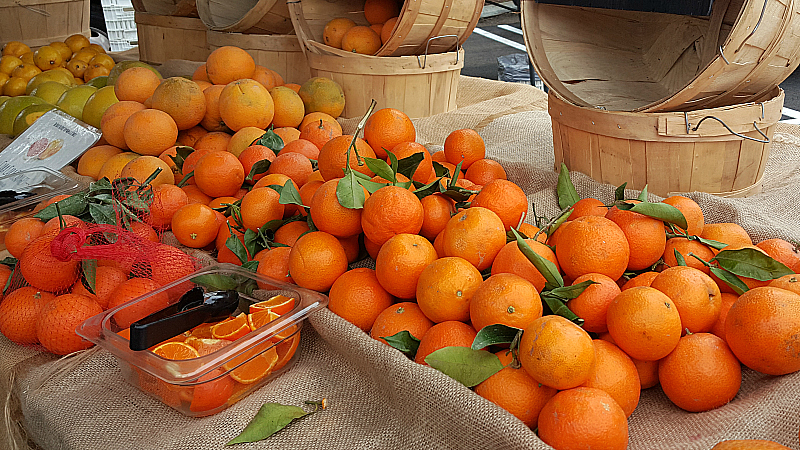 Irvine Park Farmers Market
The Irvine Park Farmers Market is held each Tuesday, rain or shine. The certified market is run by the Orange County Farm Bureau, which is a non-profit that supports local agriculture and management of natural resources.
The park is in Orange, not Irvine. James Irvine, Jr. originally owned the land, but he gifted it to the public as the first county park in 1897.
The county has preserved much of the natural beauty of the area that attracted those first picnickers over a century ago.
Parking is free for the market. Just let the parking attendant at the gate know you're there to shop and you won't need to pay the parking fee.
The market is to the left of the main gate with plenty of parking available.
This week there was beautiful produce from Orange County and neighboring SoCal areas. I found fresh fruit (apples, citrus, persimmons, strawberries) and veggies (beets, Brussels sprouts, cabbage, potatoes, cabbage). Fresh eggs and dried fruit and nuts were also available.
The market also has prepared and packaged foods to enjoy at the park or take home with you. There was granola, jam, hummus, juice, tamales, empanadas and jerky. I brought home some tasty Shakti nutrition bars.
I was surprised to also find raw pet food for dogs and cats, so I got a pound to try out with my cats. If they like it, I'll be back for more.
The park is beautiful. This is a great spot to enjoy a stroll through the market, sample some goodies and do my shopping.
Beets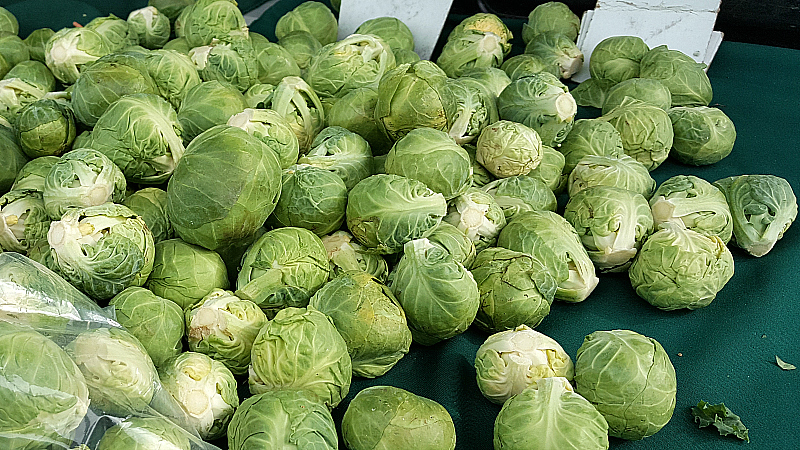 Brussels Sprouts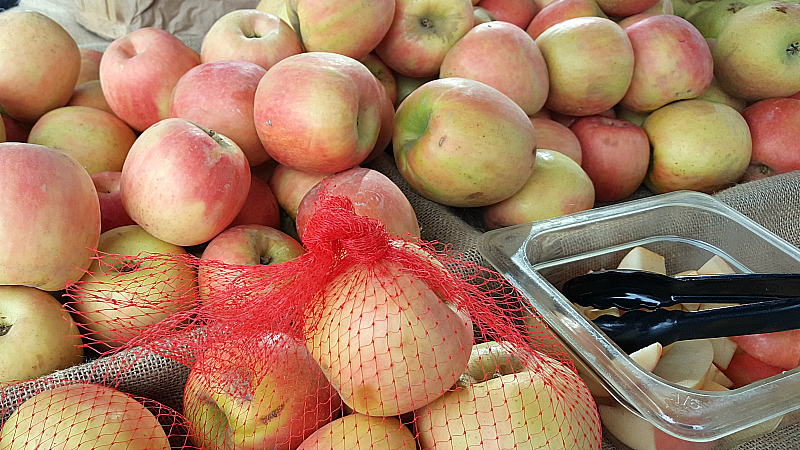 Apples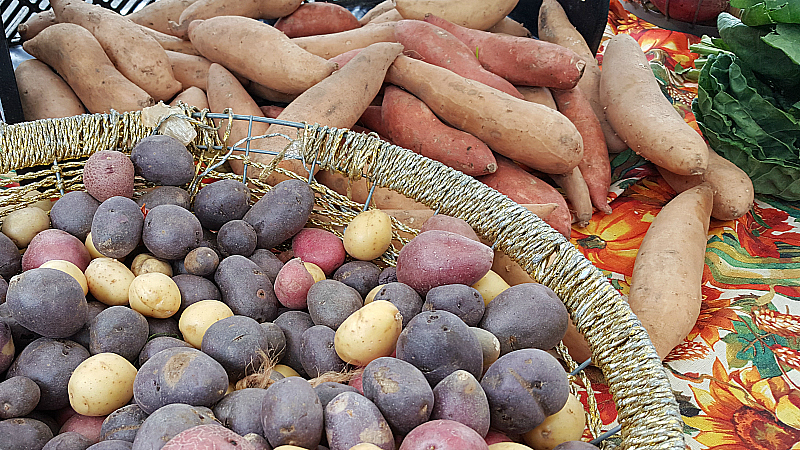 Potatoes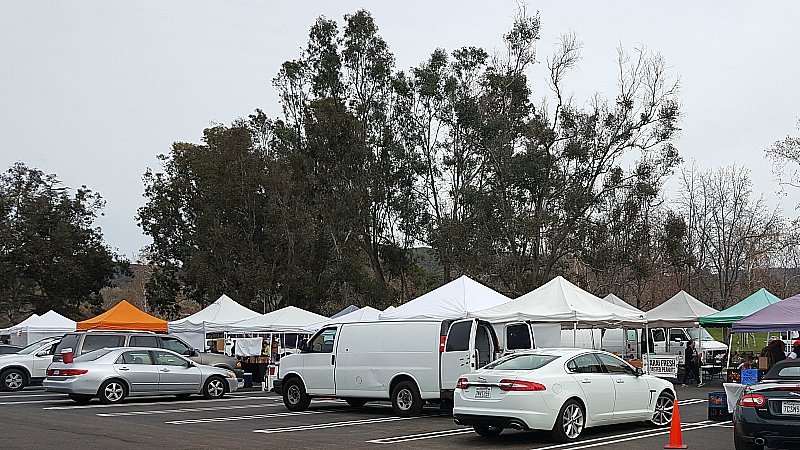 Irvine Regional Park
1 Irvine Park Rd
Orange, CA 92869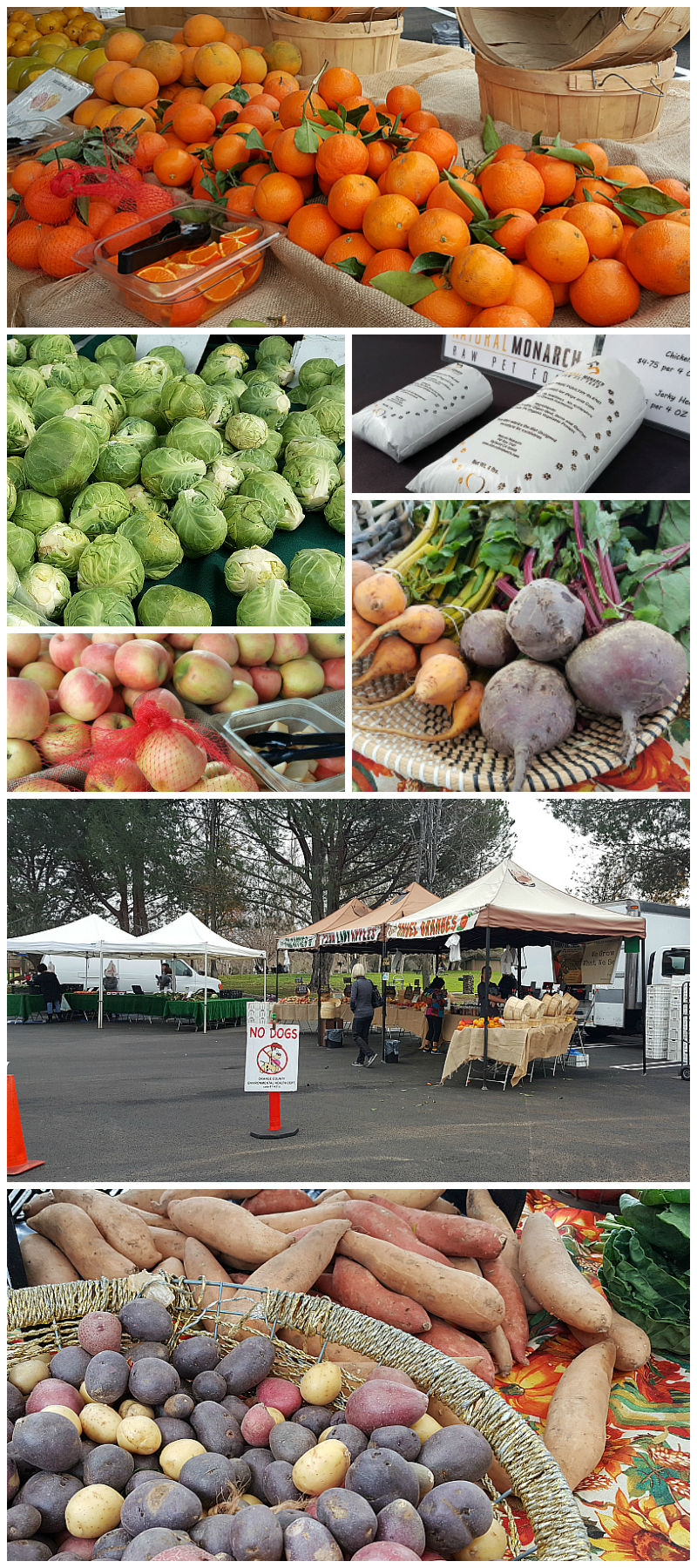 Check out my other farmer's market reviews, so you can plan your next foodie adventure! Since seasonal produce is so good for us, I always add markets to my travel plans.