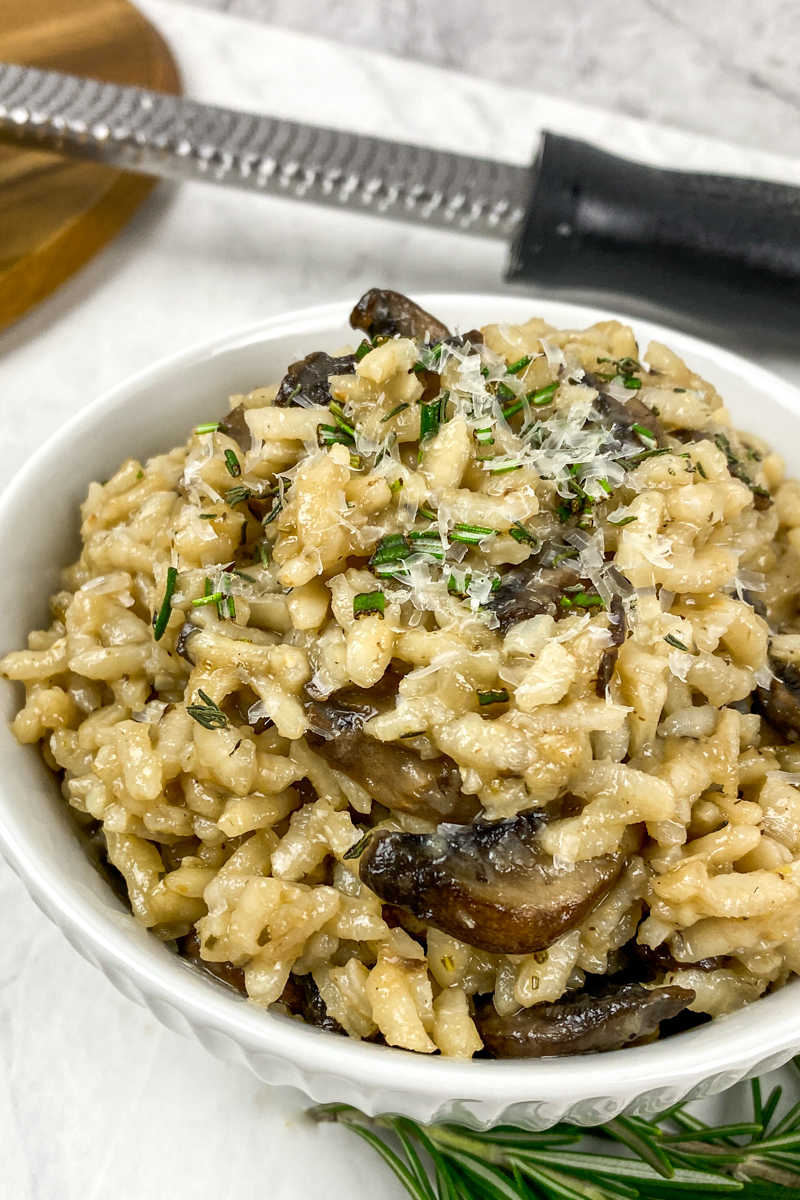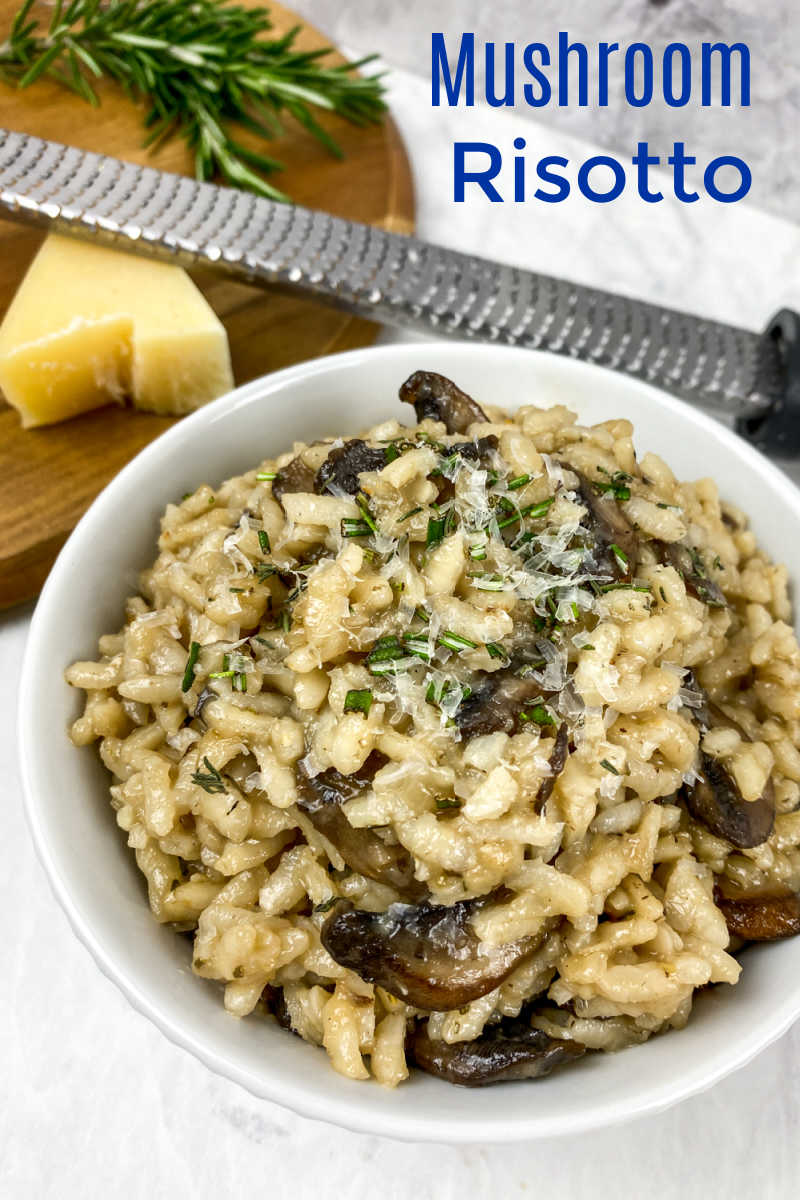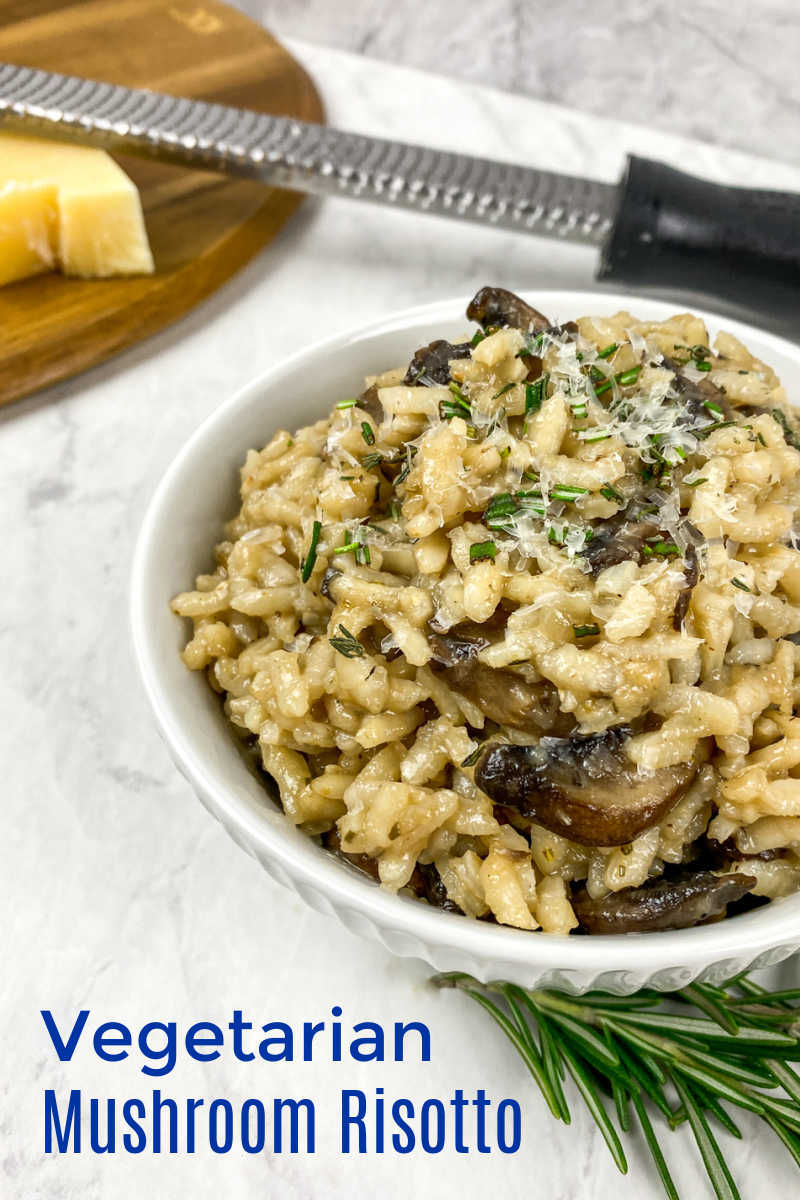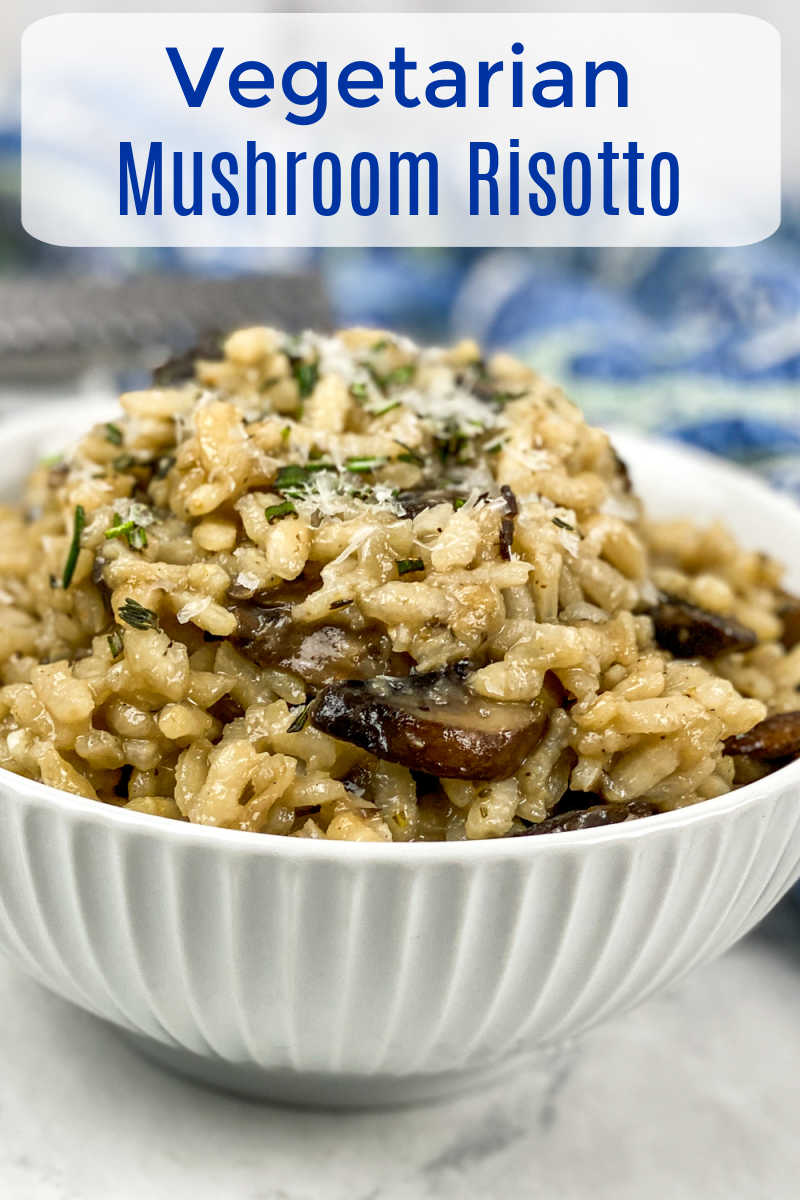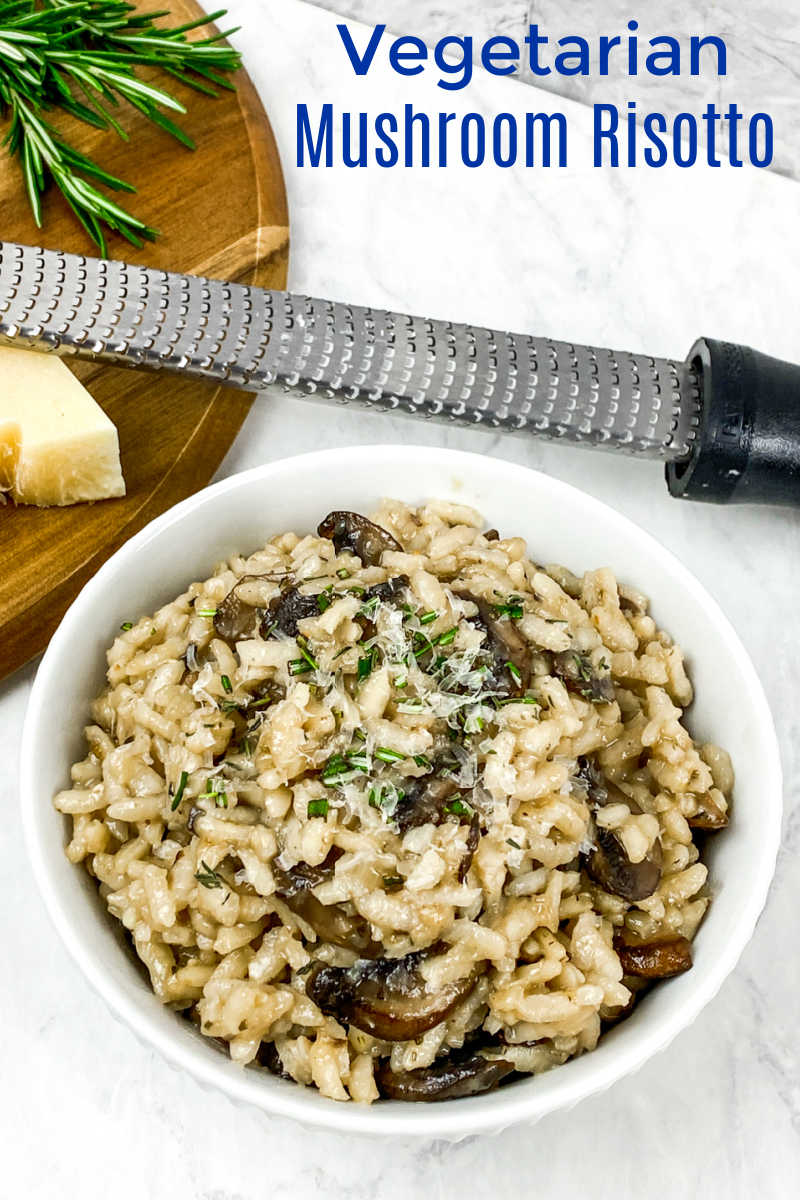 White Wine Risotto
Easy Vegetarian Side Dish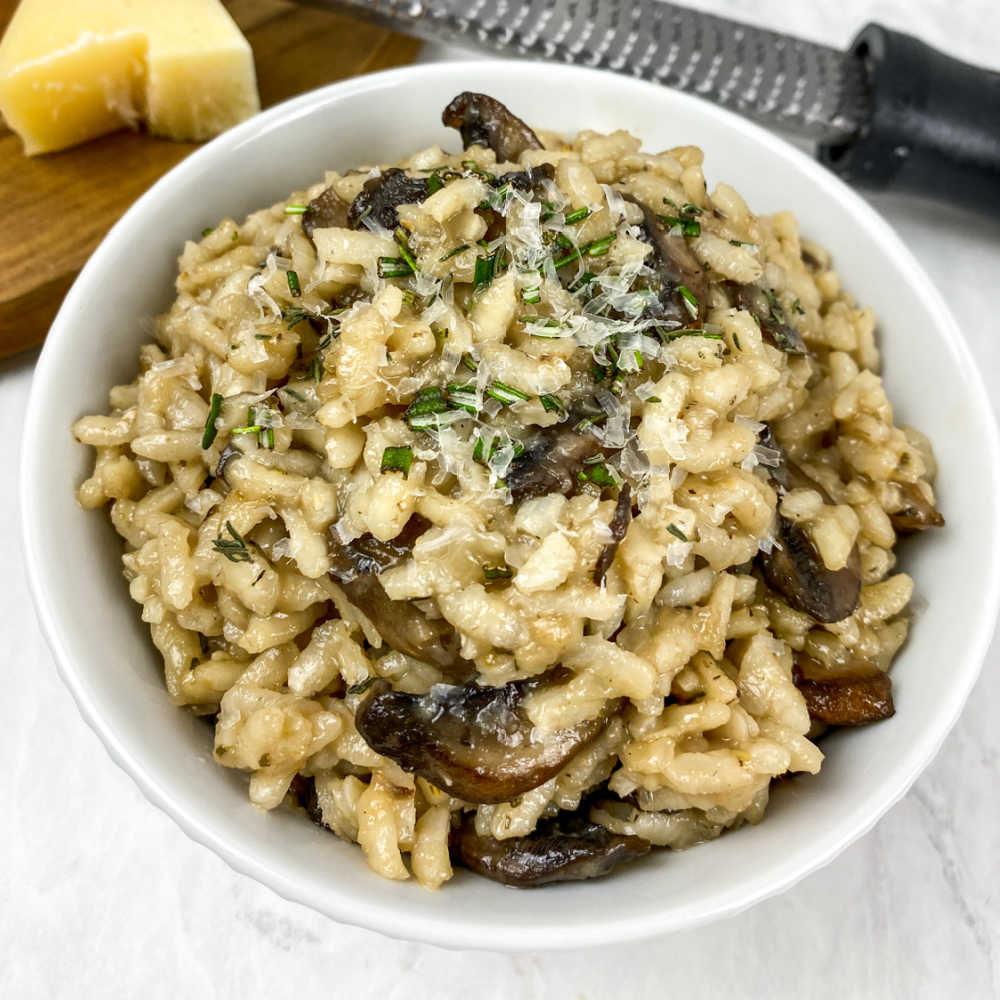 Try my vegetarian mushroom risotto, when you want the creamy goodness of a classic Italian comfort food side dish.
The "secret" to authentic, creamy risotto is twofold.
First, you need to use arborio rice, which is smaller and rounder than your basic white rice.
If you substitute another type of rice, it just won't have the creamy texture you want with risotto.
Second, you'll need to be patient and follow the instructions, which means adding broth little by little and stirring constantly.
I love making substitutions and cutting corners, when possible.
However, risotto is a dish that needs to be cooked slowly and properly.
Take your time and enjoy the process, so that you can follow it up with enjoying authentic risotto with your meal.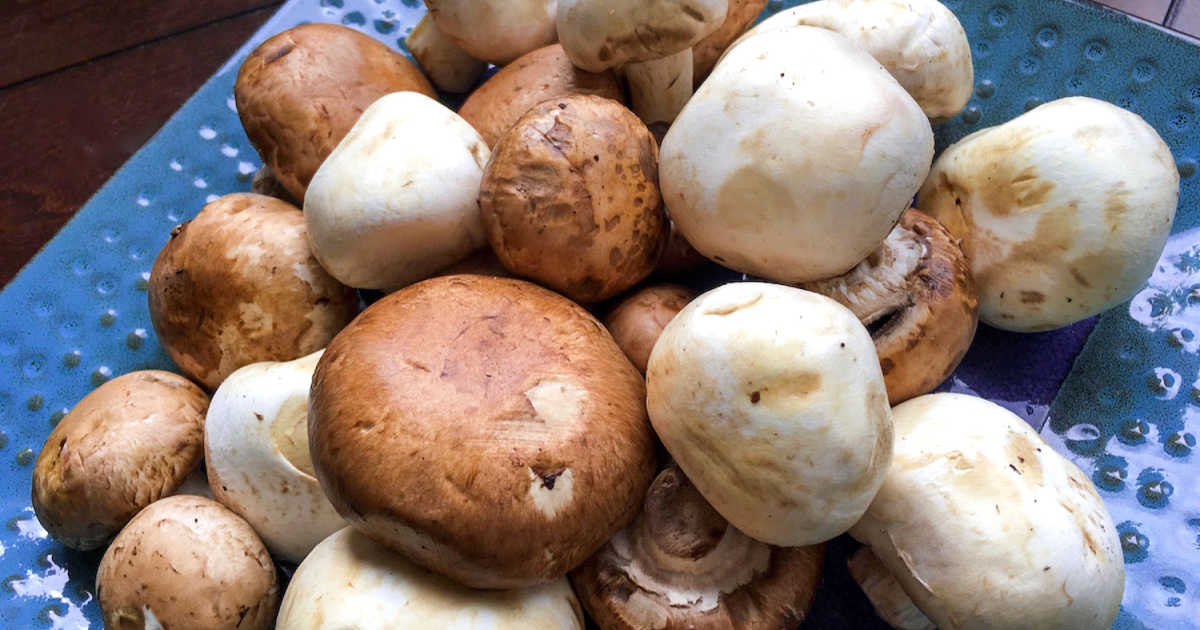 The part of this recipe that does have some flexibility is the mushrooms.
I've used a combination of basic brown and white mushrooms that most grocery stores carry, but you can use others.
Also, I definitely prefer my risotto made with a dry white wine or one that is labeled as a 'cooking wine.'
If you don't use wine, leave that out and add extra vegetable broth.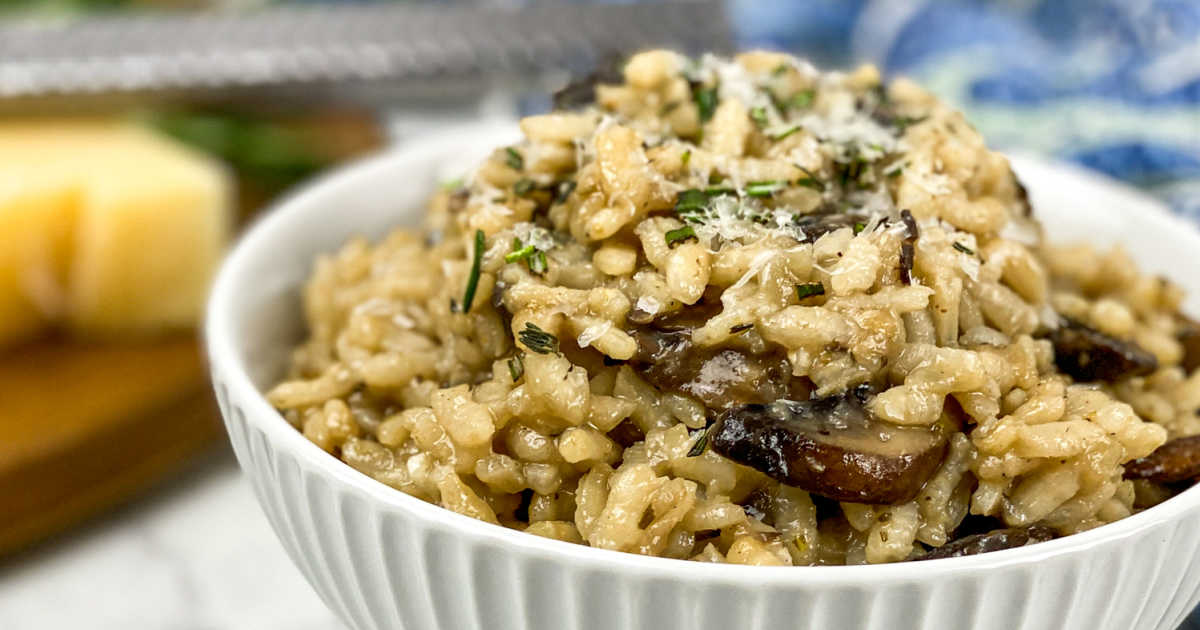 Vegetarian Mushroom Recipe
Prep time: 10 minutes
Cook time: 35-40 minutes
Serves: 4-6
Ingredients
4 cups Vegetable Broth
1 T Extra Virgin Olive Oil
3 T Unsalted Butter
3 cloves Garlic, minced
½ Brown Onion, chopped
4 oz. Brown Mushrooms, sliced
4 oz. White Mushrooms, sliced
1 t Thyme
Salt and Pepper to Taste
1 cup Arborio Rice
½ cup Dry White Wine
½ cup Parmesan Cheese, grated
2 t Fresh Rosemary, chopped
Optional Garnish:
Parmesan Cheese
Fresh Rosemary
Supplies
Saucepan
Large Skillet with High Sides
Measuring Cup
Measuring Spoons
Bowl
Instructions
1) In a small saucepan, bring vegetable broth to a boil. Then, reduce heat to a simmer and keep warm.
2) Add extra virgin olive oil, 1 tablespoon of butter and minced garlic to a large skillet. Set heat to medium and sauté for about a minute, so garlic softens.
3) Add in chopped onion and cook for a couple minutes more. Then add the sliced brown and white mushrooms and thyme. Cook for a few minutes, so that the mushrooms soften. Season with salt and pepper to taste. Transfer this mixture to a bowl and set aside.
4) Return the skillet to the heat and add the remaining 2 tablespoons of butter. Stir in the Arborio rice and sauté for a couple of minutes. Add the white wine and stir constantly until wine is completely absorbed.
5) Add one cup of the warm vegetable broth to the skillet and stir constantly, so that it is completely absorbed. Repeat with remaining broth a cup at a time until completely incorporated and creamy. This will take about 30 minutes.
6) Remove the skillet from the heat and stir in the grated Parmesan and chopped rosemary. Stir in the mushrooms until thoroughly combined. Season with salt and pepper to taste.
7) Transfer to a serving dish and garnish with additional Parmesan and rosemary, if desired.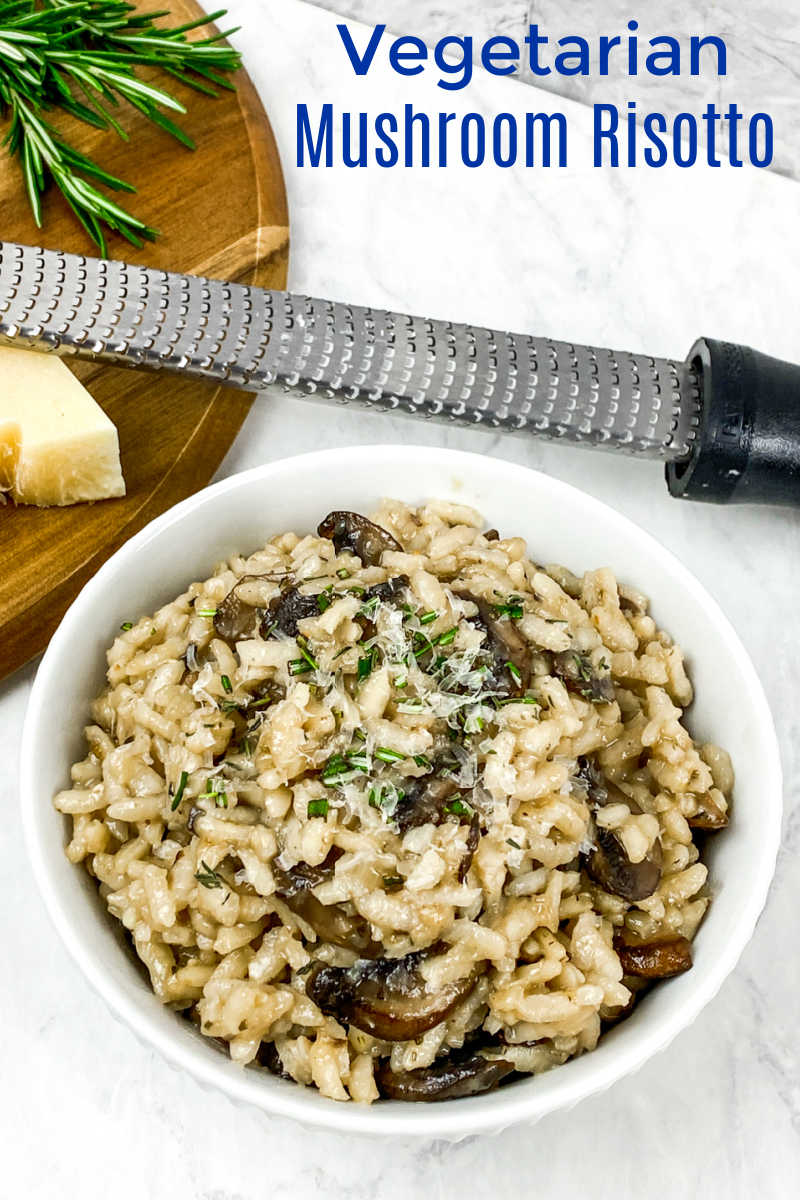 More from Mama Likes To Cook
Check out the rest of my vegetarian recipes, so you can get more great ideas for baking, cooking, blending and juicing.
Dried Mushrooms
Shopping Tips
For a beautiful assortment of kitchen necessities and food gifts for the whole family, check out the deals at these online stores.
Are you ready to have some delicious fun in the kitchen?