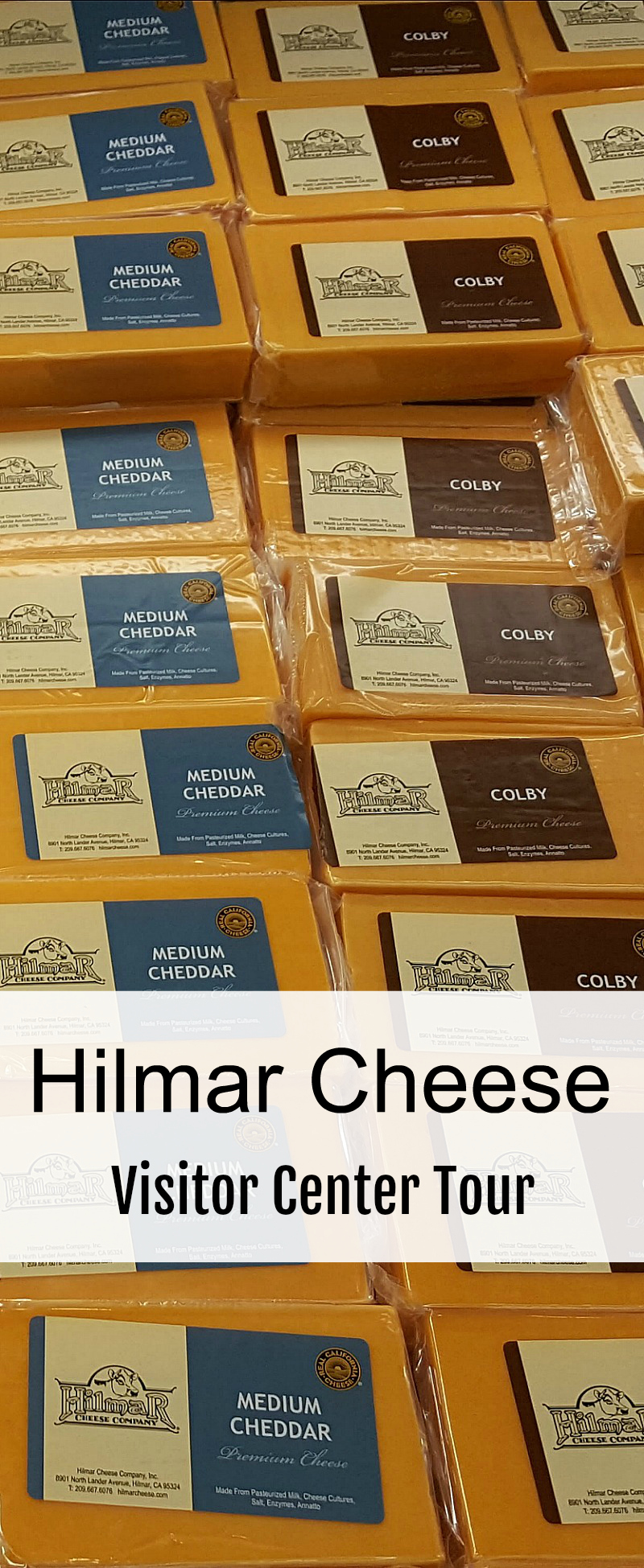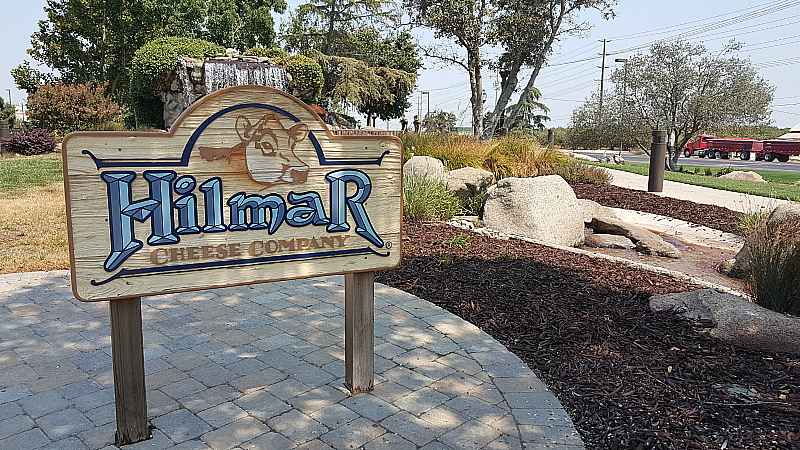 I love cheese, so was happy to go on a Hilmar Cheese Tour!
Have you ever had Hilmar Cheese? The answer to that question is probably yes.
You can purchase cheese with the Hilmar label at their factory store in Central California, but most of their cheese has other private, regional and national brand labels.
It's likely that you've had it on pizza and in other restaurant foods and you'll find it repackaged and sold by the pound at grocery stores.
Hilmar Cheese Tour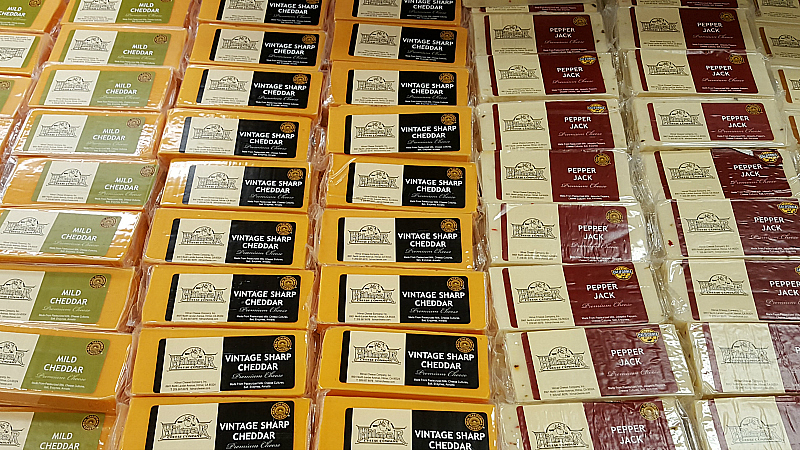 Hilmar Cheese Company was started by a group of local dairy farmers. This puts them in the unique position of understanding both sides of the business, the milk production and the cheese production.
It turns out that this was a good idea. The original Hilmar plant has grown and they've opened up a second facility in Texas.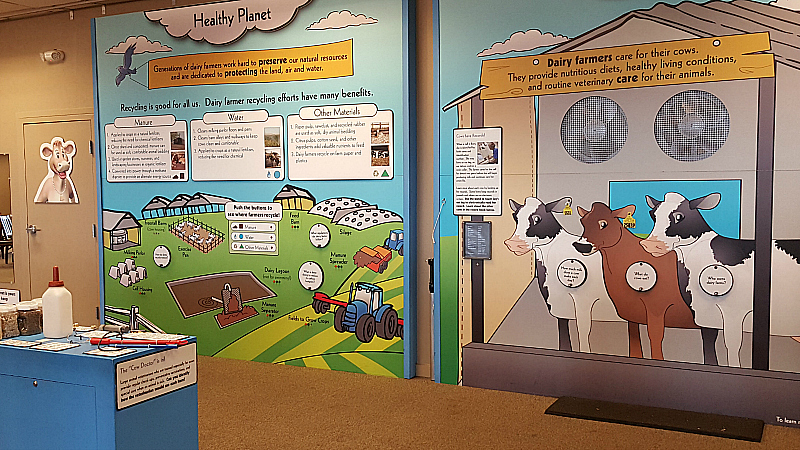 The Visitor Center in Hilmar offers free tours. You can take a self guided tour or join one of their guided tours. On the second floor of the building are a variety of hands on kid friendly activity areas.
They're fun for kids, but also have a lot of good information about dairies and cheese making that adults will find interesting. I took the guided tour and would recommend that, if the timing works for you.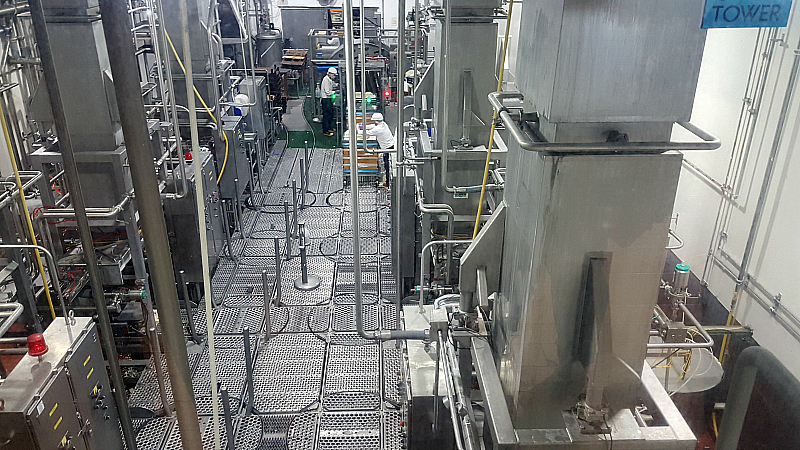 Visitors will want to head to the viewing area where employees are making the biggest blocks of cheese that I have ever seen. Each crate holds a 640 pound block of cheese!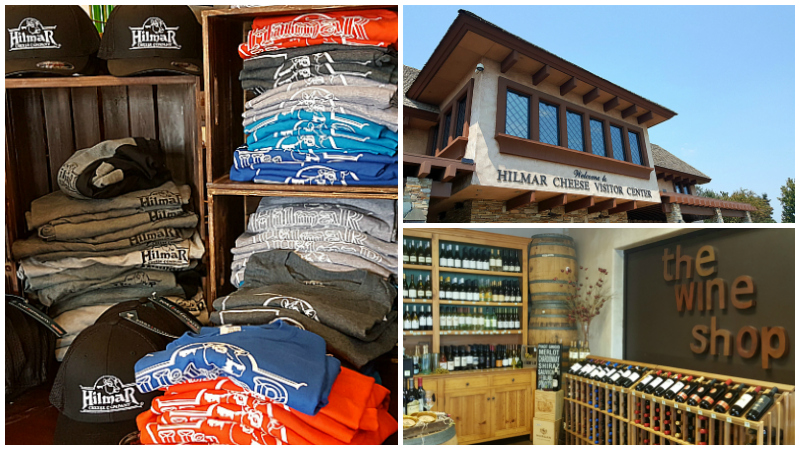 Shopping is available on the main floor of the building.
In addition to the Hilmar Cheese and Hilmar branded souvenirs, they've put together a great selection of gourmet foods, wine and other country gifts. Many of the cheeses and other products are sourced from local businesses.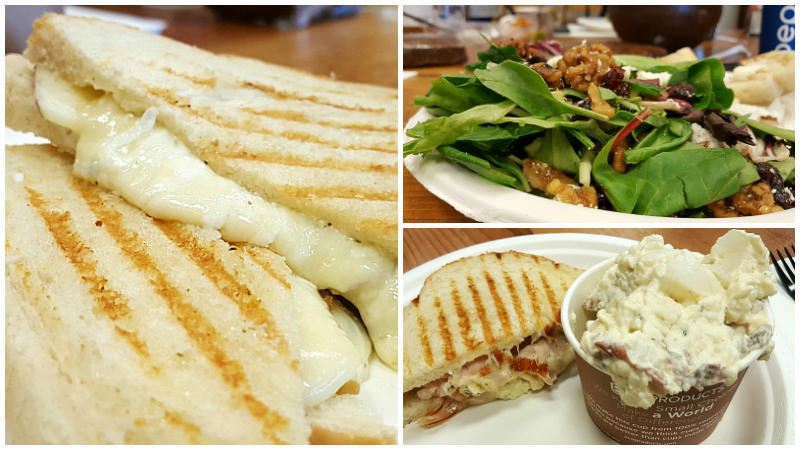 You can also pick up a tasty meal from the on site cafe. They have a big selection of salads and sandwiches, most of which include cheese.
My lunch was delicious and filling. I ended up packing half of my sandwich and salad for later. Their large ice cream selection was tempting, but I was too full to try it. We sat inside, but outdoor patio tables are also available.
It was fun to learn more about how cheese is made and lunch was great!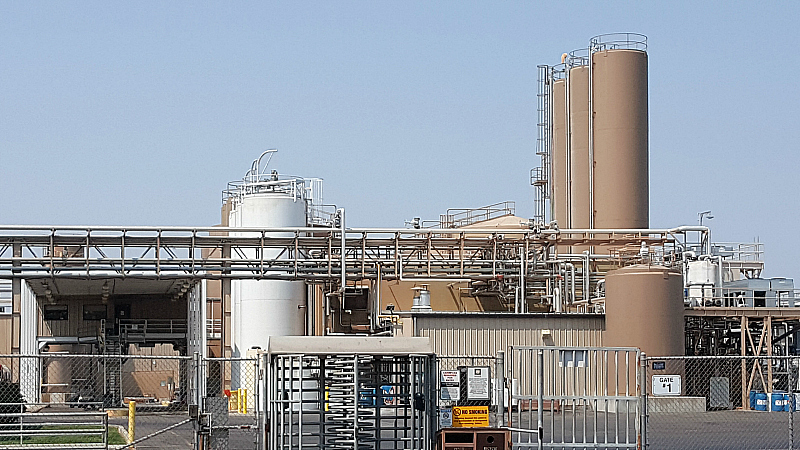 Hilmar Cheese Visitor Center
9001 N Lander Ave
Hilmar, CA 95324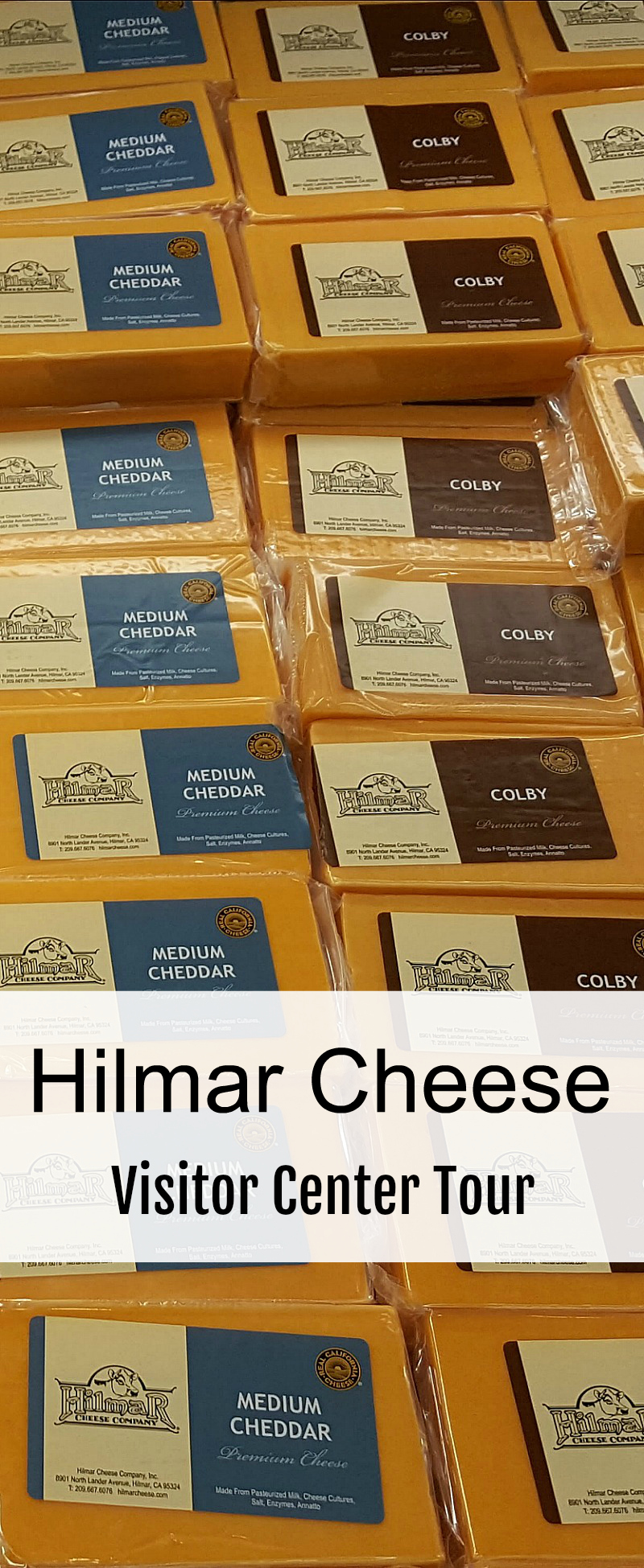 Thanks to California Farm Water Coalition, since they coordinated this cheese tour.