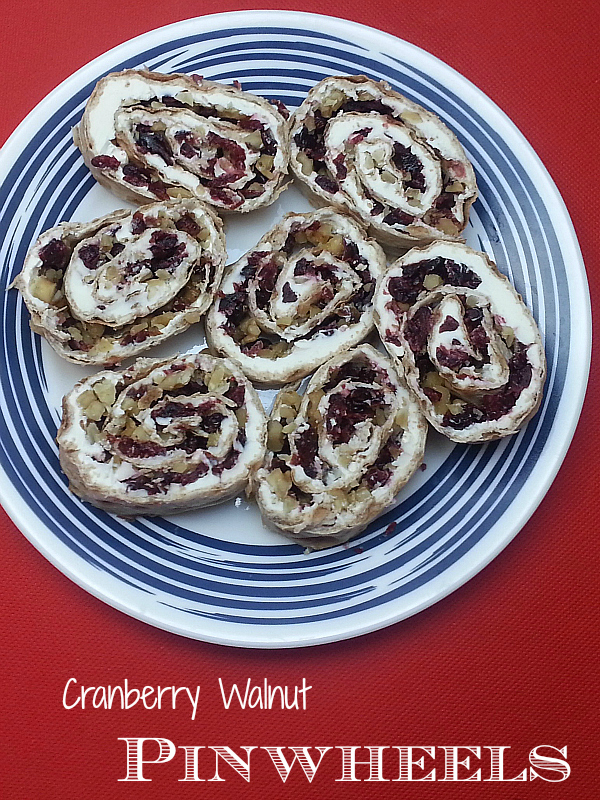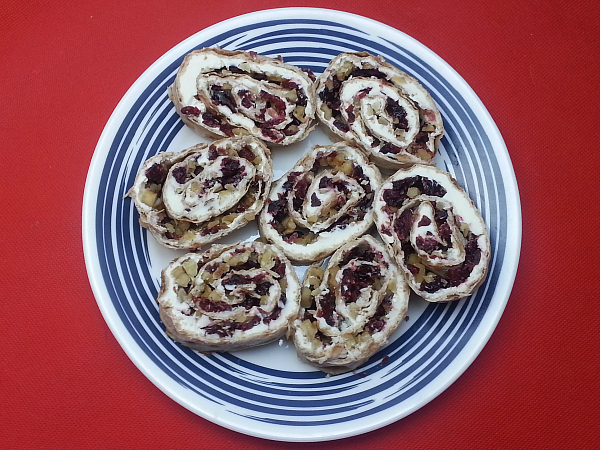 Pinwheels are always a fun party food, so these cranberry walnut pinwheels are perfect for a holiday party. They are easy to put together and they look and taste great.
These Cranberry Walnut Pinwheels have delicious sweetness from the berries and crunch from the nuts.
This combination goes well with the smooth taste and texture of the cream cheese.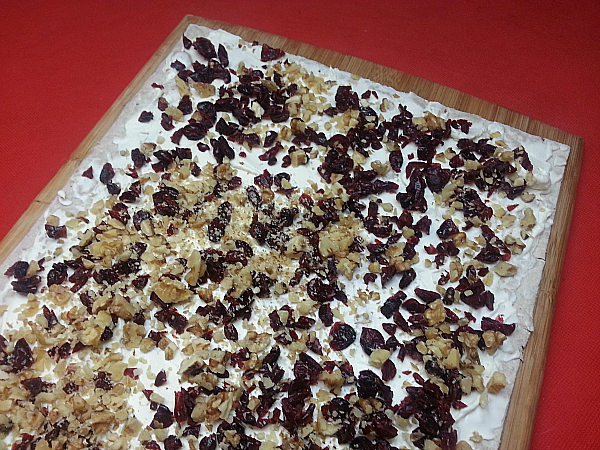 Some people may prefer to use tortillas for pinwheels, but I like using lavash.
This flatbread is flexible, so it is easy to work with. It also tastes great.
They are great for brunch or a party anytime of the day or night, since kids and adults will like them.
The pinwheels can be made ahead of time. Just store them in the refrigerator and then slice just before serving.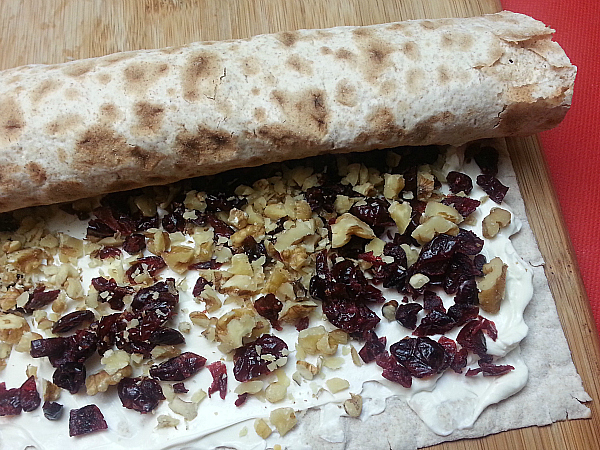 Cranberry Walnut Pinwheels Recipe
Ingredients:
1 piece Lavash
8 oz. pkg Cream Cheese
1 cup Dried Cranberries, chopped
1/2 cup Walnuts, chopped
Instructions:
Spread cream cheese evenly on the lavash.
Sprinkle cranberries and walnuts on top of the cream cheese.
Roll tightly.
Then, wrap in plastic wrap and refrigerate for 15+ minutes.
Slice just prior to serving.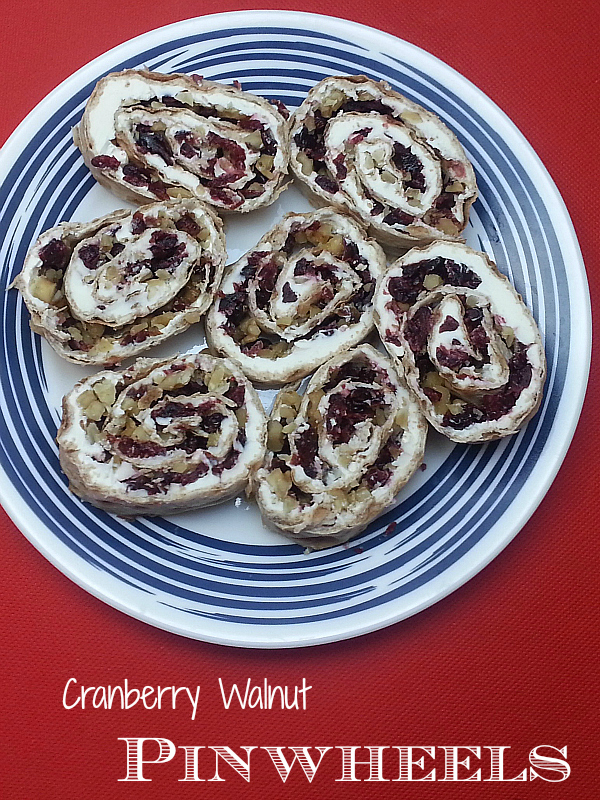 Check out my other vegetarian recipes, so you can get more kitchen inspiration.
Then take a look at my
recipe round ups
, so you can have even more delicious fun in the kitchen!