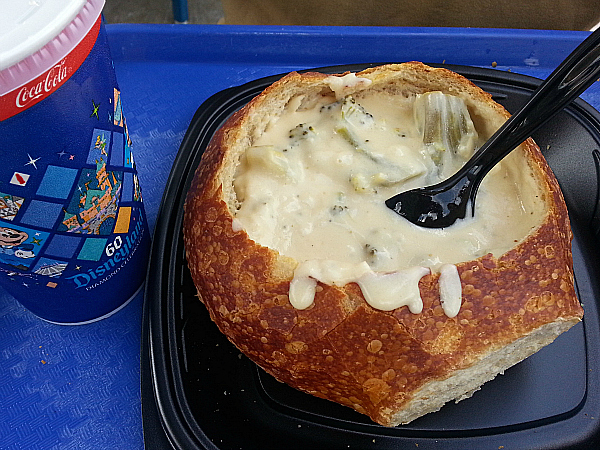 Bread bowls and the Disneyland resort go together. When I'm at Disneyland, I head over to the French Market. When I'm at Disney California Adventure, the Pacific Wharf Cafe is the place to be.
The Boudin Bakery is right next door, so the aroma of fresh baked bread fills the air. If you can handle waiting a bit before you eat, you may want to take a bakery tour. We've enjoyed the tour before, so this time we went straight for the food.
Broccoli Cheese Soup and Clam Chowder are available year round. They also offer a seasonal specialty that changes throughout the year. Right now it's Turkey Pot Pie Soup. They also currently have Pumpkin Pie Spice Bread Pudding that is quite amazing.
Pacific Wharf Cafe has good food that is reasonably priced and the location is great!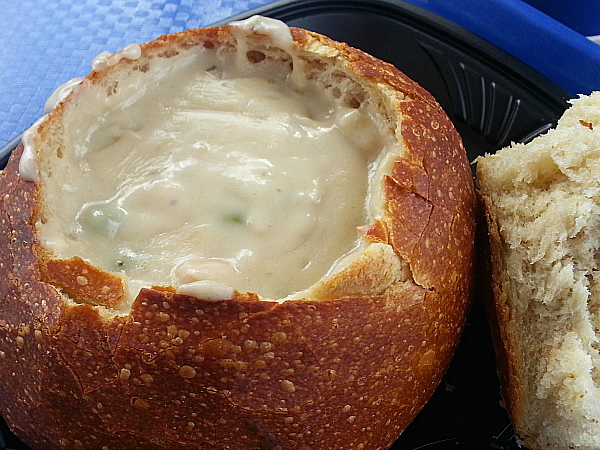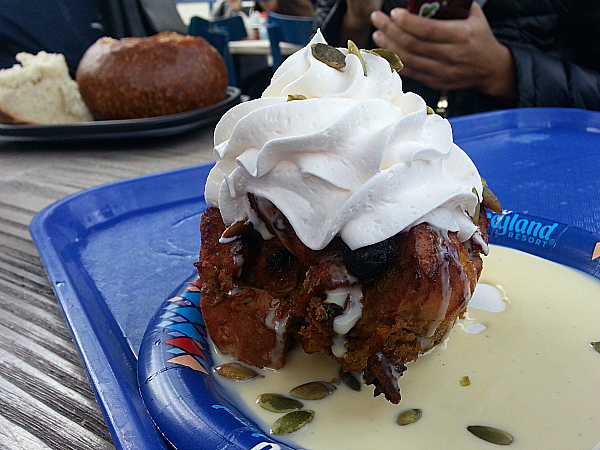 Pacific Wharf Cafe
Disney California Adventure Park
Pacific Wharf