California Rice Farm Tour
Did you know that rice is grown in California?
Rice is not just grown in Asia in areas that are known for their wet weather.
In fact, there is an area in Northern California that is naturally suited to farm rice, even when we're experiencing a drought.
Lundberg Family Farms is located in Richvale, California where the soil has a "bathtub effect."
The soil on top forms a thick clay when wet and water percolates slowly.
Rice is not a huge water waster and uses a comparable amount of water when compared to other crops.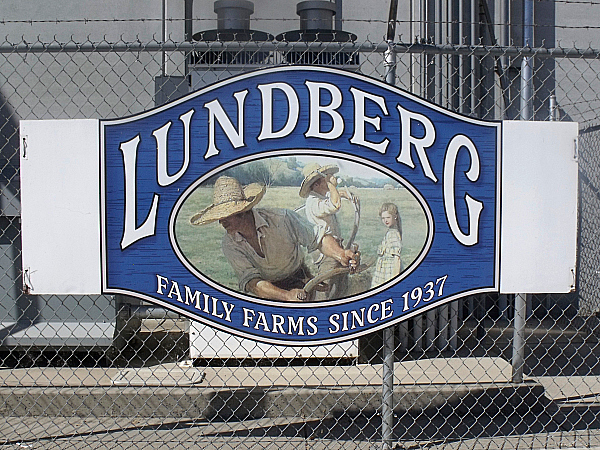 Lundberg Family Farms has grown quite a bit since they began in 1937.
Third and fourth generation family members are working in various positions in the fields and in administrative and manufacturing positions.
They utilize sustainable and eco-farming methods to produce quality products while taking care of the earth and our resources.
Organic farming, energy conservation and environmentally and socially responsible practices are all part of their business plan.
You'll see USDA Certified Organic and Non-GMO Project Verified labels on their rice and other products.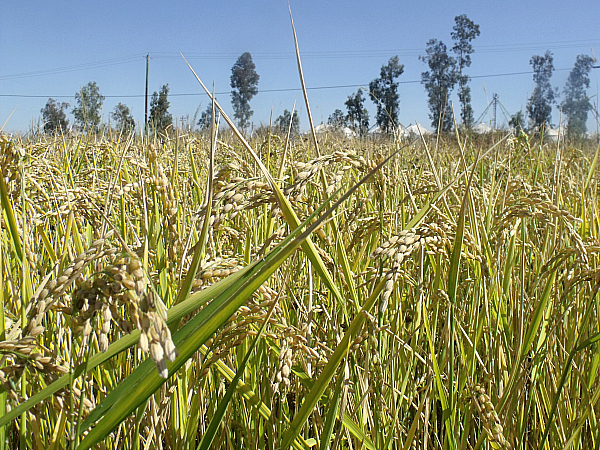 When I was growing up, I didn't realize that there was more than one kind of rice.
Now I know that there is a whole lot more to choose from.
Lundberg grows a wide variety to keep up with consumer demand – Long Grain, Short Grain, Basmati, Jasmine, Sushi, Red, Black, Wild and more.
They have unique flavors and textures and do well in different types of recipes.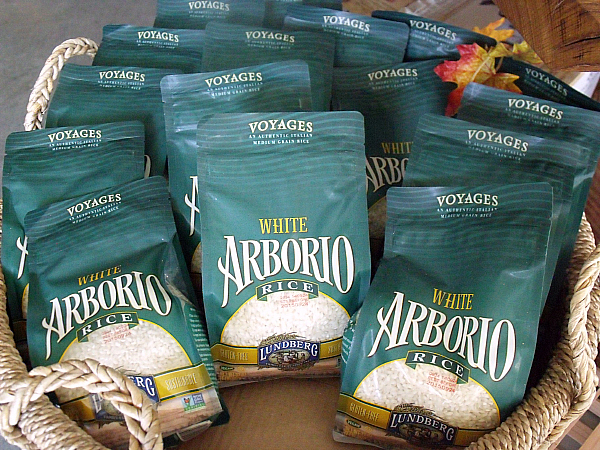 In addition to rice, they make rice cakes and other packaged products for baking, snacking and cooking.
It was fascinating to watch the rice cakes puff up and work their way through the process.
The popularity of these snacks mean that teams are needed to work throughout the day and night to keep up with the demand.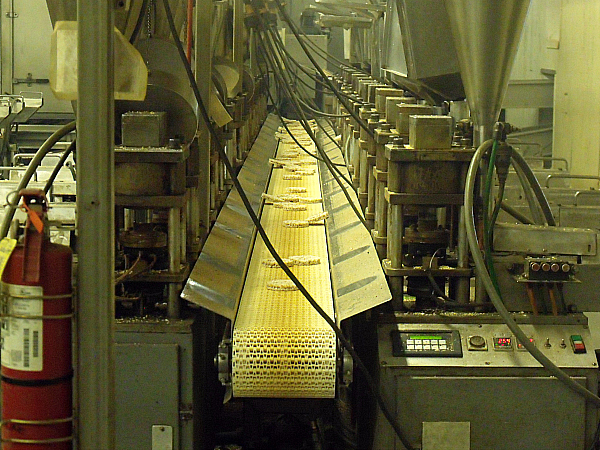 California Rice Harvest
I visited the farm during their Fall harvest season and was thrilled when offered the opportunity to ride along in a combine as it harvested rice.
The machine is huge. I climbed up a ladder on the side and then rode as rice was harvested.
It goes into the back of the combine and then when it starts to get full another vehicle pulls up alongside.
The rice is then offloaded into it.
This transfer happens while the combine is still moving, so there is no need to take a break or slow down.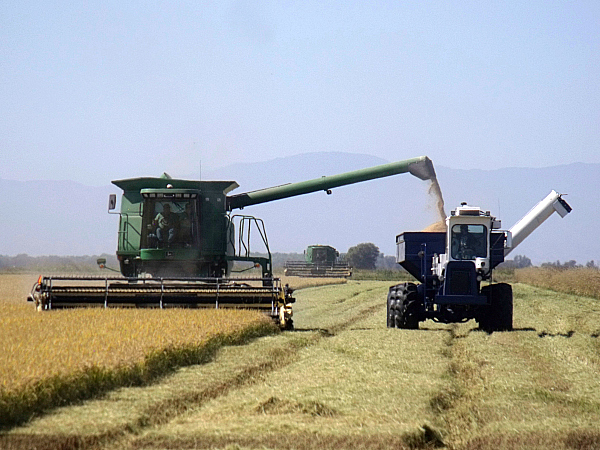 This equipment makes harvesting much more efficient.
This is physical labor that requires everyone to be mentally alert and work together as a team.
Even though this is their busy season and many were working far more than a 40 hour work week, the people I met were cheerful and enjoyed what they were doing.
When you factor in that many of them are related, this is quite an accomplishment.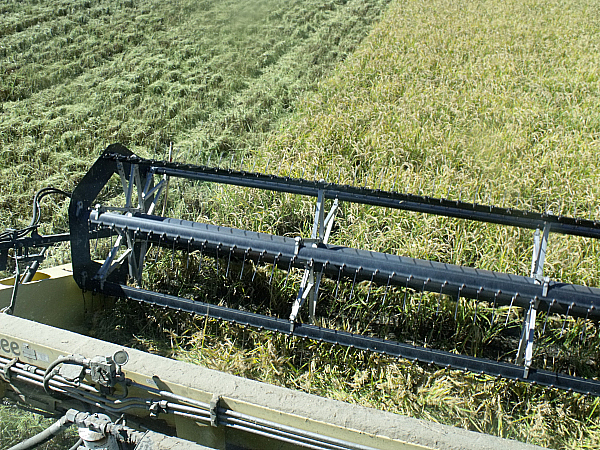 I've been using Lundberg rice and snacking on their rice cakes for years.
Now that I know more about this family farm, I enjoy the products even more.
They take pride in caring for our environment and providing quality food for the residents of California and beyond!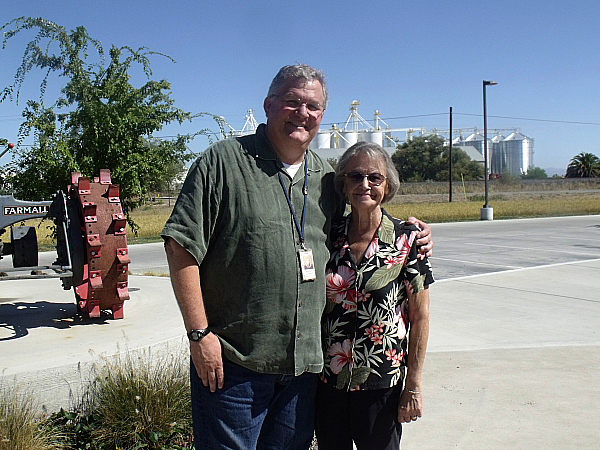 Lundberg Family Farms
5311 Midway
P.O. Box 369
Richvale, CA 95974
Additional information about the drought is available from the California Farm Water Coalition.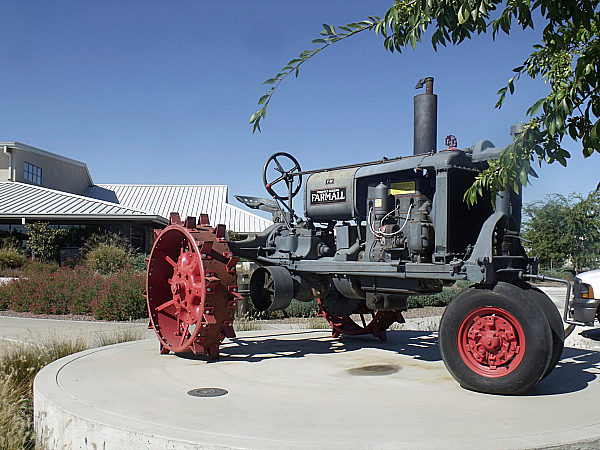 More from Mama Likes To Cook
Check out the rest of my vegetarian recipes, so you can get more great ideas for baking, cooking, blending and juicing.
Rice Recipes
California Farm Tours
Breweries in California
Wineries in California
Shopping Tips
For a beautiful assortment of kitchen necessities and food gifts for the whole family, check out the deals at these online stores.
Are you ready to have some delicious fun in the kitchen?